Yovanna Momplaisir was labeled as the "snitch" on The Real Housewives of Atlanta. Although she came in as a friend of Nene Leakes, her friendship is non-existent now as they were both seemingly involved in "Snake-gate." Following the conclusion of the season 12 reunion, it has now been reported Bravo has offered her a peach. That means that Momplaisir would become a full-time housewife for season 13.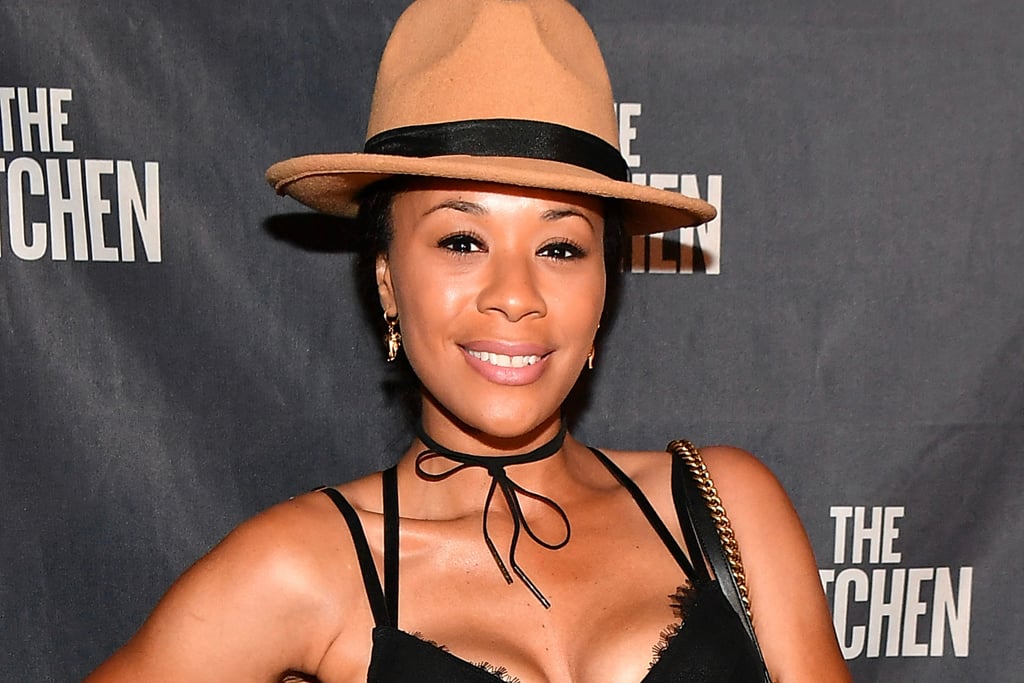 Why is Yovanna Momplaisir a snitch?
At the beginning of RHOA Season 12, Leakes was at odds with most of her co-stars. Her friendship with Cynthia Bailey had hit another road bump as the "tastiest peach" said she had a recording of her talking trash on Leakes. The infamous recording never came up because it turns out Momplaisir lied about it. Momplaisir told Leakes that she had an audio clip that never existed.
On the third part of the RHOA reunion, Momplaisir showed up and said that she was in cahoots with Leakes. The latter had allegedly advised the former to record all of their co-stars to try to bring them down. As it turns out, Momplaisir never followed through with the plan, according to her.
RELATED: 'RHOA': Is Nene Leakes Quitting or Returning for Season 13?
The rest of the ladies were not so quick as to believe Momplaisir as she has changed her story multiple times. It is also to be noted that when Leakes sent her a cease and desist letter, she hired Eva Marcille's husband for legal counsel. As many of you know, Marcille and Leakes have been feuding for a while now.
Fans react to Yovanna Momplaisir becoming full-time
As TMZ reported that Momplaisir was offered a full-time role, reactions from fans quickly came in. Many viewers online are not happy that Momplaisir would be holding a peach for season 13.
"We don't want this," a fan said citing Bravo and Andy Cohen's Twitter handles.
"But they still haven't given Marlo [Hampton] a peach?" a viewer questioned.
"They did this to piss Nene off," a Twitter user commented while adding a Kenya Moore GIF laughing.
"This ain't it. We didn't ask for this," another fan tweeted.
"The ladies will not be comfortable filming with her for fear of being recorded," another viewer added.
"We did not ask for Yovanna, we could care less, she's awful. We want to see Phaedra back and Marlo permanent," another Twitter user mentioned.
How would Nene Leakes react?
News of Momplaisir possibly joining RHOA for season 13 is definitely to cause tension among the cast, especially if Leakes returns. Momplaisir would have a storyline from the get-go confronting Leakes and their alleged conspiracy against the rest of the ladies.
Leakes recently had assured that Bravo would have never offered Momplaisir a full-time role.
"I feel sorry for her," Leakes told ET. "She will never be a castmate over here and that's so sad, because she has been used and abused. Bye, girl! She should feel very used. I can't imagine Bravo hiring her to do anything. If so, they dropped down 10 levels."
Leakes said that Momplaisir is thirsty to be on camera and will do anything to be on TV.
"She's thirsty, honey," Leakes added. "She ain't never been on TV. She wanted to be on here by any means necessary. So, all they had to do was pick up the phone and say, 'A camera will be shining.' and she was like, 'Oh my god! Well, let me get my hair and makeup on and come and show up.' So, she shows up and they got her where she can turn against me. So, I guess they thought it was a good idea."
RELATED: 'RHOA': As Feud Rages On, Does Nene Leakes Want Kenya Moore Fired?
Source: Read Full Article