"I love you … I'm proud of you, buddy," Lowe said to his son, after Barrymore praised the family for how they support one another.
Rob Lowe, son John Owen Lowe and Drew Barrymore all bonded over their respective sobriety journeys during a sweet moment on the latter's talk show Thursday.
At one point in the hour, Barrymore praised the Lowes for how much they've "supported each other through amazing things" as a family, before giving some insight into how open she is with her own daughters about her struggles with alcohol.
"I've been really honest with my kids who are younger, but they know my story, they know I can't drink, it's not for me, it doesn't work for me," she shared. "They know my pitfalls and you guys are an incredible family unit that support each other through every high and low."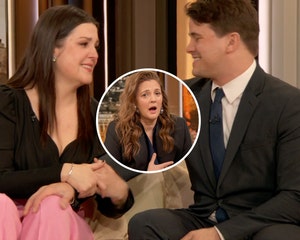 Jason Ritter Reveals How Sobriety Helped Relationship with Melanie Lynskey
"We do and to be able to share recovery," said Rob. "I have 33 years in recovery. Johnny's got five years in and in fact, Johnny's five year birthday was on Saturday and, Johnny, I want to give you your five year chip."
Rob then reached into his pocked and pulled out the chip, presenting it to his son while telling him, "I love you, I'm proud of you, buddy." John Owen, 28, was definitely surprised by the gesture, hugging his dad before saying, "That's so sweet. Speechless. I usually have a witty retort, I don't have one for that. That was very nice of you."
Rob, 59, has been open with his own journey with sobriety. The "9-1-1: Lone Star" actor struggled with addiction — including drug and alcohol abuse — when he got into the party scene after finding fame as part of Hollywood's Brat Pack with films such as 1983's "The Outsiders" and 1985's "St. Elmo's Fire."
He credits his 1989 sex tape scandal as "one of the reasons why I got sober."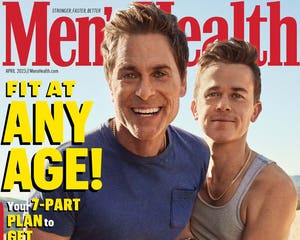 Rob Lowe's Son John Owen on Nepotism, Drugs and Dad's Sex Tape
In a joint interview with his dad for Men's Health earlier this month, John Owen said he had "many times" where he could have died due to his own addiction.
"I really liked to push the limits of my body and numb out as much as I could," he admitted. "There's a certain level of self-doubt, or uncomfortability with one's self. The more insecure I grew, the more aggressively I used—to medicate. I've been to many hospitals many times. I've been very lucky."
He went on to credit his parents for helping him get sober.
"When I was at my lowest points, my parents were throwing their lifeline of recovery at me in a way that I was like, Ahhh, get away! It's abrasive. It's like I was drowning and they were slamming me on the head with the life raft. Because my feelings were that I didn't matter, and a lot of that stemmed from having the dad that I had," he explained. "Once I was treated as if my voice and opinion were valid, I was able to access a part of me that was scared and hiding. Finally the thing that worked was when they said, 'We love you and we're scared.'"
His father Rob added, "I have a slightly different—not different, but additional view. Which is, he wasn't ready for us to turn the keys over to him. His perspective is he woke up one morning and we did it. Why didn't we do it earlier? Well, there was a f—ing good reason we didn't. He wasn't ready."
The pair's Netflix show "Unstable" is streaming now.
If you or someone you know is struggling with substance abuse, get help. The Substance Abuse and Mental Health Services Administration (SAMHSA) National Helpline (1-800-662-4357) provides 24/7, free, confidential support for people in distress.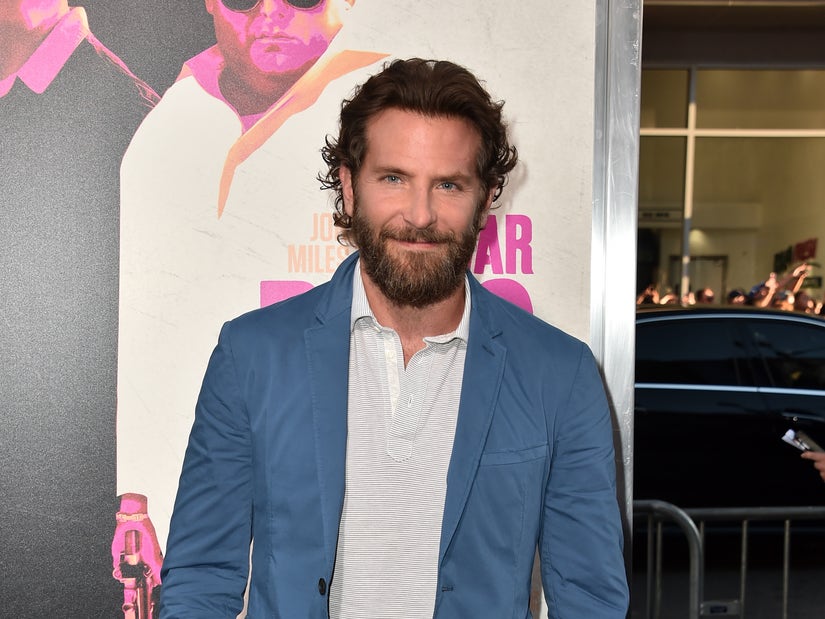 Source: Read Full Article