Revisit the royal wedding.
In April 2021, Catherine, Duchess of Cambridge and Prince William, Duke of Cambridge celebrated 10 years of marriage. They said their "I dos" in 2011 but not on the nearly 2,000-person guest list? Sarah, Duchess of York. Now the 61-year-old's reflecting on what it was like not to get an invite to Catherine and William's royal wedding.
Sarah Ferguson says she didn't think she'd been 'worthy' of an invite to the 2011 royal wedding 
Millions of people around the world watched on TV as Princess Diana and Prince Charles' oldest son — and future king — married his college sweetheart. On April 29, 2021, Catherine and William got married at Westminster Abbey. Royals and celebrities attended the ceremony including Elton John and David Beckham.
Sarah's family was there for the event. Her daughters, 32-year-old Princess Beatrice and 31-year-old Princess Eugenie, attended the nuptials with their father, her ex-husband Prince Andrew, Duke of York. Meanwhile, Sarah was out of the country putting some distance between herself and the royal wedding fever that had taken over London, England. 
"I didn't think I was probably worthy to go to their wedding," she told Town and Country in a July 2021 interview. "I took myself to Thailand, actually, to be far away from it so that I could try and heal."
Prince Andrew helped Sarah Ferguson feel included in Prince William and Kate Middleton's royal wedding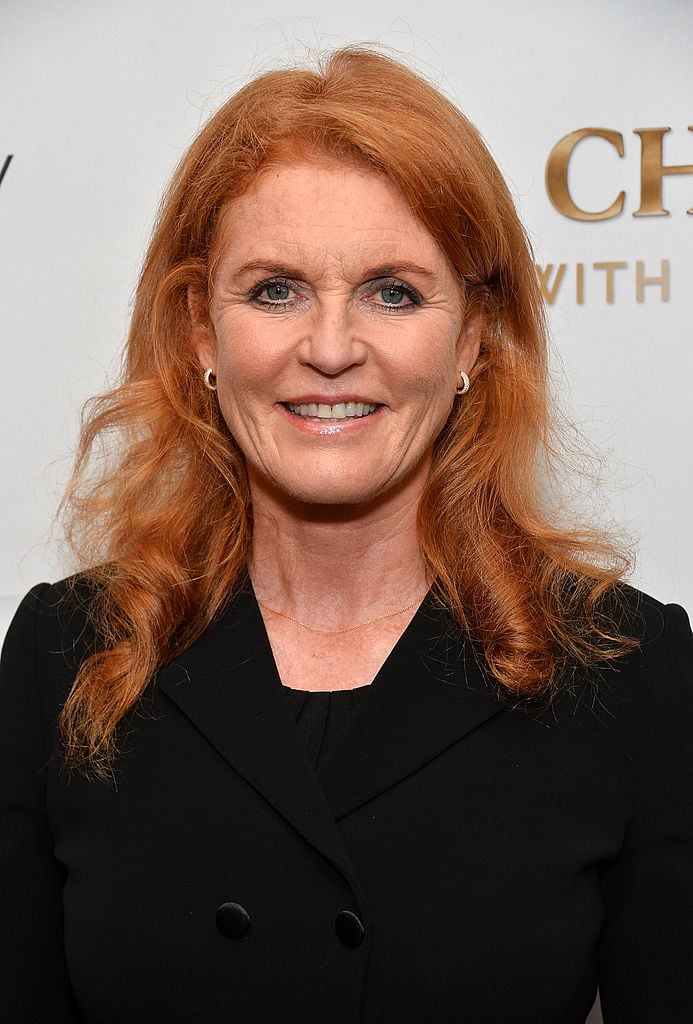 Following William and Catherine's nuptials, the Duchess of York opened up to Oprah Winfrey about what it was like not being invited to the major royal event.
"I wanted to be there with my girls … to be getting them dressed and to go as a family," Sarah said during a 2011 appearance on The Oprah Winfrey Show. "Also, it was so hard, because the last bride up that aisle [at Westminster Abby] was me."
Sarah and Andrew got married in 1986 before divorcing 10 years later in 1996.
She continued, saying that her ex-husband — Sarah and Andrew have remained close since their divorce — was the person who made her feel better about the whole situation.
​​"When Andrew went with the girls, we were talking all morning and he was saying, 'It's OK. Just remember we had such a good day. Our wedding was so perfect,'" she told Oprah. "[Andrew] made me feel part of the day on April the 29th."
Sarah Ferguson went to Prince Harry and Meghan Markle's royal wedding in 2018
When Prince Harry, Duke of Sussex and Meghan, Duchess of Sussex got married in May 2018 the Duchess of York received an invite to the ceremony. However, she didn't get an invite to the more exclusive evening reception hosted by Charles. Nevertheless, Sarah felt "honored" and "grateful" to be there to witness the nuptials, she later told Good Morning Britain.
Source: Read Full Article