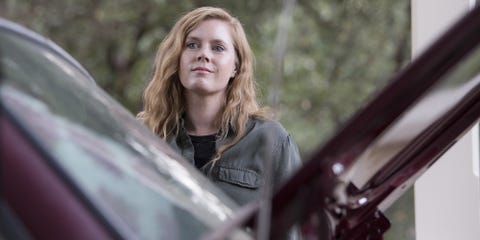 While you may still be reeling from "Don't tell mama", last night's Sharp Objects finale left behind another major unanswered question that has little to do with the show's twist-filled central mystery: was that really the end? Last year's Big Little Lies, also directed by Jean-Marc Vallée, was billed as a "limited series" and felt very much like a self-contained story. But the critical and commercial success of the show—in addition to all the rich storytelling possibilities leftover by that story—proved irresistible, and in December HBO confirmed that Big Little Lies Season 2 was coming. Will the same hold true for Sharp Objects, which is also a limited series based on a novel that does not have a sequel?
Here's what we know so far. Back when the show premiered, Season 2 seemed to be off the table. At the Television Critics Association press tour last month, showrunner Marti Noxon told reporters, "We're not talking about a Season 2. This is it, so bask in it while you can." Also last month, HBO programming chief Casey Bloys told The Wrap that the show would not continue because Amy Adams does not want to reprise the dark role of Camille Preaker. Here's what Bloys said then:
Seems pretty definitive.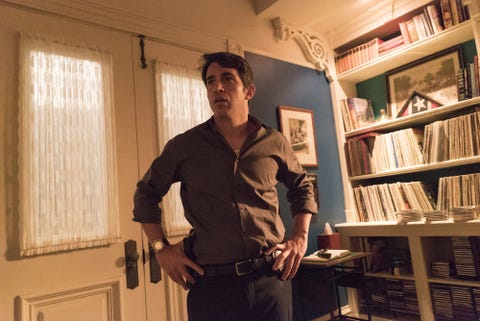 But during a more recent conversation with The Hollywood Reporter about the finale, Noxon was a little less definitive when asked if Season 2 was still off the table, explaining that the main obstacle would be logistics. "It's off the table in terms of, people are going on to their next projects, and it was a pretty hard A-team to assemble," she said. "It's not hard to imagine from a story standpoint, because obviously we love these characters, but from a technical standpoint it seems like a long shot."
And Gillian Flynn, who wrote the original novel and is an executive producer on the series, also told The Hollywood Reporter, "I would never say no [to another season]. I know exactly what happens to [the characters]. She also sent out an enigmatic tweet which has some fans speculating about a Season 2 announcement:
Now, that "more soon" could just mean that Flynn has more to say about the experience of working on this wonderful adaptation of her first novel. Or it could mean we haven't seen the last of Camille Preaker on screen after all.
Asked by Vulture whether he would consider doing another season, Vallée didn't completely rule it out, admitting that he wished he could have stayed on for the second season of Big Little Lies (Andrea Arnold took over since Vallée was unavailable). Here's his answer in full:
At this point, Sharp Objects Season 2 might be a long shot, it's not out of the question. Watch this space…
Source: Read Full Article