Whatever you feel, just dance it.
Can you believe Center Stage came out 20 years ago? How should we dance feeling old?!
Directed by Nicholas Hytner, Center Stage's cast was made up of mostly newcomers, many of whom had no real acting experience before joining the fictitious American Ballet Academy. In fact, Center Stage was the feature film debut for two its female leads, with one going on to become one of the most sought after stars in Hollywood.
While it only made $26 million worldwide at the box office and received less than favorable reviews, Center Stage has gone on to become a cult classic, both as a teen drama and a dance film, with the movie still considered one of the best in the later genre, thanks to the choreography by Susan Stroman.
C'mon, it did have "the best goddamn dancer," a hit song by Mandy Moore and that iconic final dance number set to "The Way You Make Me Feel."
So what are the stars of Center Stage up to now? Find out…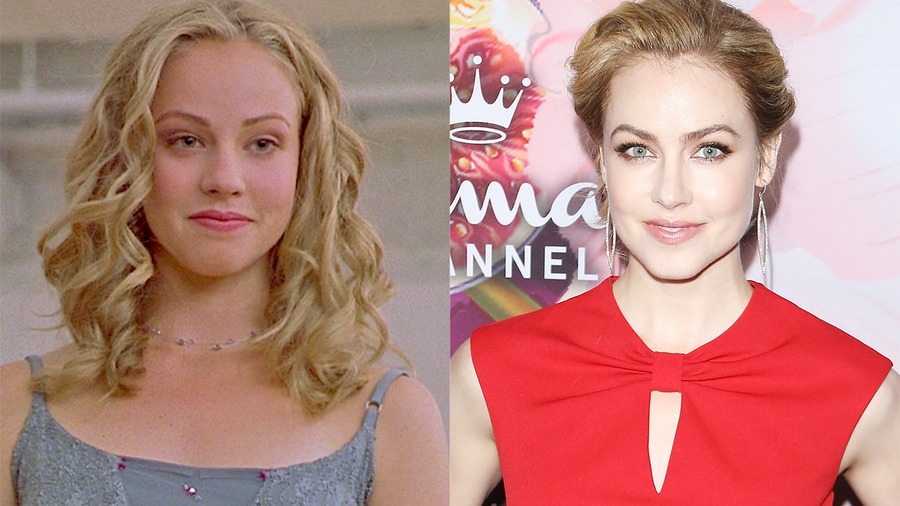 Columbia Pictures/Getty Images
Amanda Schull (Jody Sawyer)
Center Stage was life imitating art for Schull, who was a an apprentice at the San Fransisco Ballet when she landed the lead role of Jody, the sweet new dancer who faces harsh criticism and messy romantic entanglements in her pursuit of becoming a principal dancer.
Following Center Stage, Schull continued to perform with the San Francisco Ballet before her retirement in April 2006. She went on to guest star on One Tree Hill and Pretty Little Liars, before starring in Syfy's 12 Monkeys and Suits, becoming a series regular in its final season following Meghan Markle's exit.
Schull, 41, married George Wilson in May 2011, with the couple welcoming their son, George, in February 2020.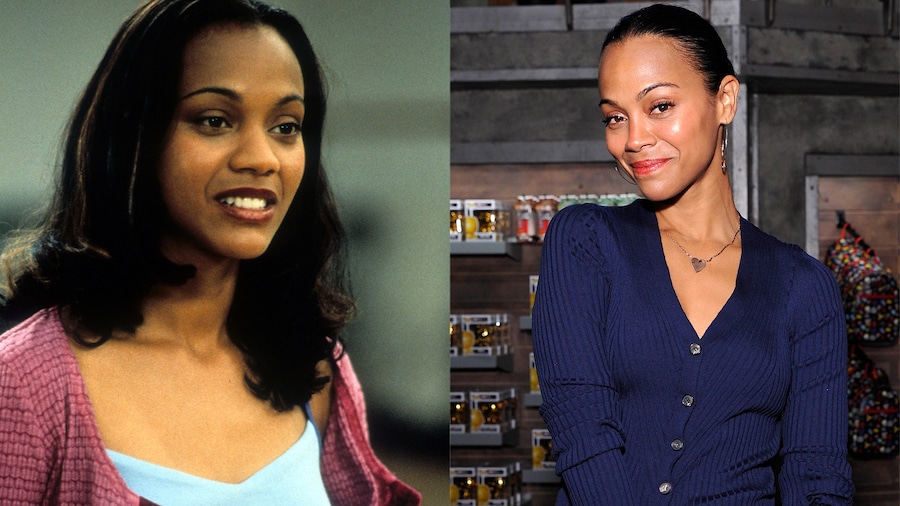 Columbia Pictures/Getty Images
Zoe Saldana (Eva Rodriguez)
Thanks to her dance background, Saldana landed the role of the passionate Eva as her feature film debut (though a dance double was used), and she'd go on to be Center Stage's biggest breakout star and she says it's one of her "favorite" movies.
"I turned 21 when we shot that movie, and Princess Diana passed away, and that was a big moment on the set," she reflected in an Elle interview. "It was the summer of 1999, and I remember looking at New York City, and going, 'This has never looked more beautiful' because I was showing up at Lincoln Center every day for work."
Since then, Saldana, 41, has become one of Hollywood's most bankable leading ladies, landing major roles in the Star Trek and Guardians of the Galaxy/Avengers franchises, as well as starred in Avatar, one of the highest grossing films of all-time. She's set to return for the upcoming sequels.
Saldana married artist Marco Perego Saldaña in 2013, and they welcomed twin boys, Cy and Bowie, in November 2014. Their third son, Zen, was born in 2017.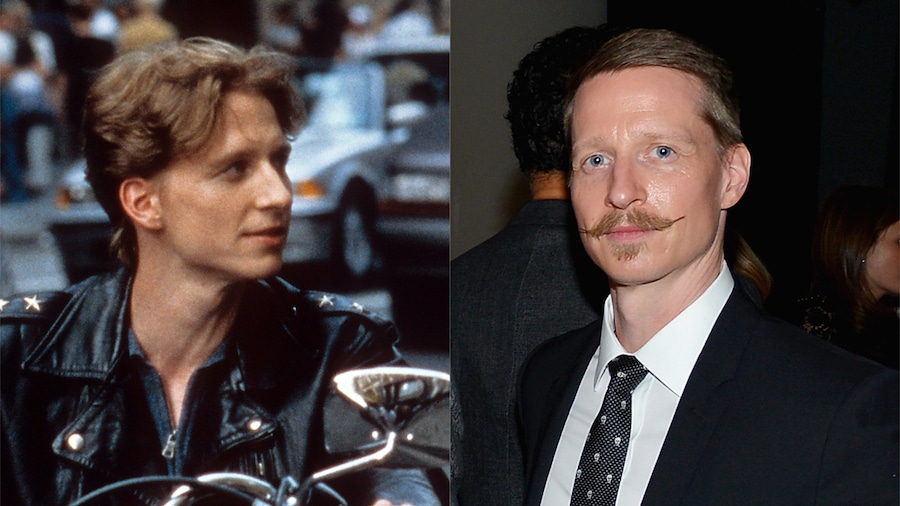 Columbia Pictures/Getty Images
Ethan Stiefel (Cooper Nielson)
Sitefel had three years experience under his belt as a principal at the American Ballet Theatre when he was cast as the best dancer/bad boy at the American Ballet Academy. He danced with the ABT until his retirement in 2012, while also continuing to return as Cooper in the Center Stage sequel films. He also made a guest appearance as himself in a 2010 episode of Gossip Girl, the ultimate status symbol for a New Yorker.
In 2011, he began serving as the director of the Royal New Zealand Ballet, but returned to the U.S. in 2014.
In 2015, Stiefel, 47, married Gillian Murphy, an American Ballet Company principal, and the couple welcomed their first child in June 2019.
Article continues below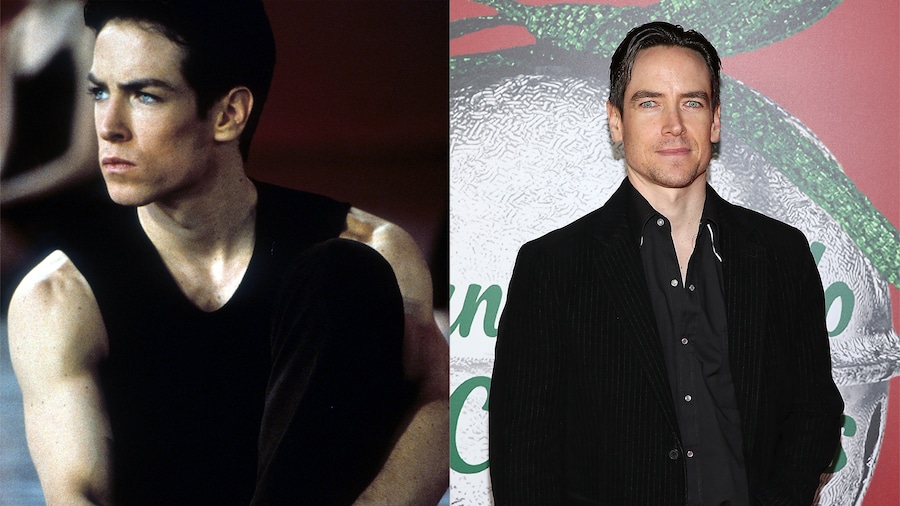 Columbia Pictures/Getty Images
Sascha Radetsky (Charlie Sims)
An American Ballet Theatre alum, Radetsky played the swoonworthy Charlie, Jody's love interest and dance partner. He also got to play the romantic lead in the music video for "I Wanna Be With You," Mandy Moore's iconic song for the movie.
Post-Center Stage, he remained with the ABA until 2008, moving over to the Dutch National Ballet. He later returned to ABA, remaining there until his retirement in 2014. He then went on to star on Starz's gritty dance drama Flesh & Bone, Hallmark Channel's A Nutcracker Christmas and reprised the role of Charlie in 2016's Center Stage: On Pointe.
Radetsky, 43, has been married to fellow dancer Stella Abrera for 15 years and is now the artistic director of American Ballet Theatre's Studio Company, but is still recognized for Center Stage.
"I still get recognized sometimes. It'll be the last people you expect—a TSA screener, or a bagger at Whole Foods. The garbage man, once," he told Dance Spirit. "Who knew he'd be into ballet? Dance moms recognize me a lot, still. Back in the day it was younger dancers; now it's dance moms.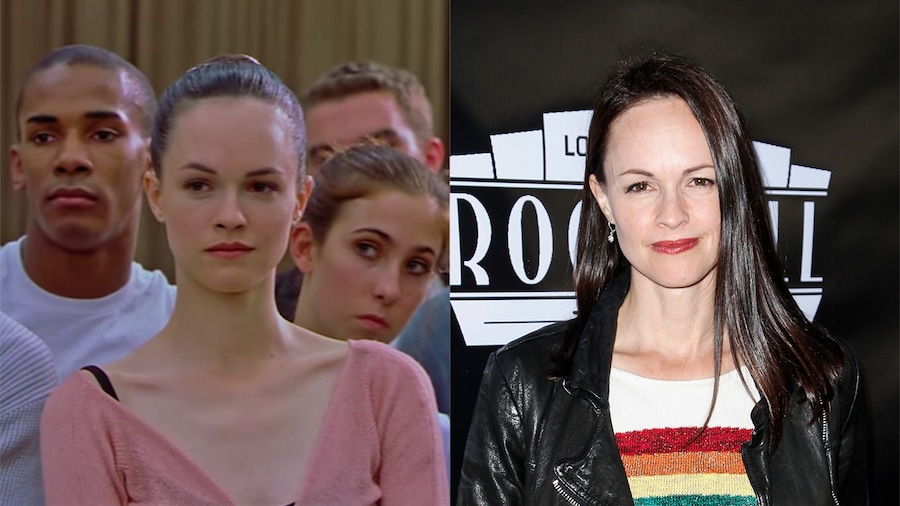 Columbia Pictures/Getty Images
Susan May Pratt (Maureen Cummings)
In addition to playing "the best goddamn dancer in the American Ballet Academy" Maureen in Center Stage, Pratt also appeared in two other major teen movies around the same time: 10 Things I Hate About You and Drive Me Crazy.
"Center Stage changed my life. It was the first time that strangers on the street recognized and approached me. But it didn't, unfortunately, as you know, change my career that much," Pratt later told BuzzFeed. "It didn't do that well and it didn't actually give me any other opportunities."
After hanging up her ballet slippers, Pratt has made guest appearances on shows like Private Practice, Mad Men, Masters of Sex and Outcast. She also went back to school, earning a bachelor's degree in business while also going into the master's program at the University of Southern California in occupational therapy, per Buzzfeed.
In 2006, she married actor Kenneth Mitchell and the couple have two children, Lilah, 12, and Kallum, 9.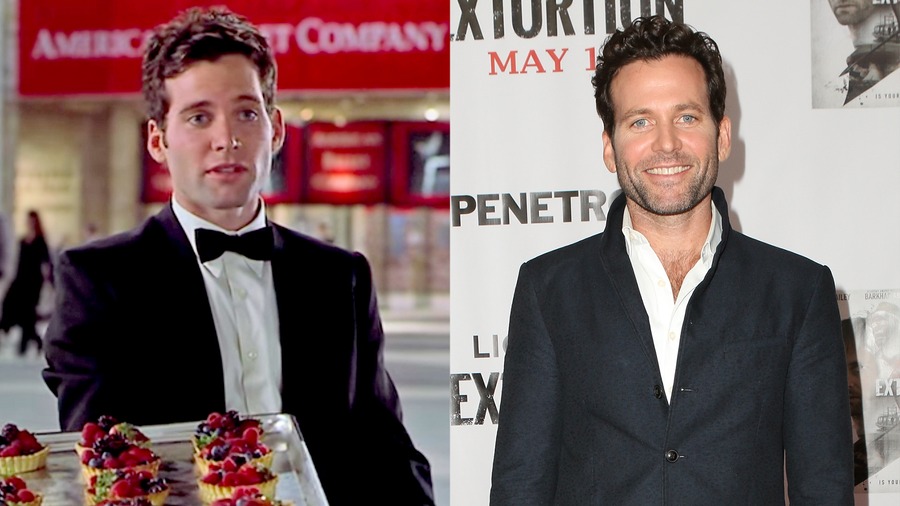 Columbia Pictures/Getty Images
Eion Bailey (Jim)
Bailey played Jim, one of the only non-dancer characters who was a pre-med student that fell for Maureen.
The 43-year-old went on to recur on shows like E.R., Ray Donovan and Covert Affairs before joining the cast of ABC's fantasy hit Once Upon a Time as Pinocchio. He'll next be seen in the CBS All-Access miniseries The Stand.
Bailey has been married to theater director Weyni Mengesha since 2011 and the couple has two children together.
Article continues below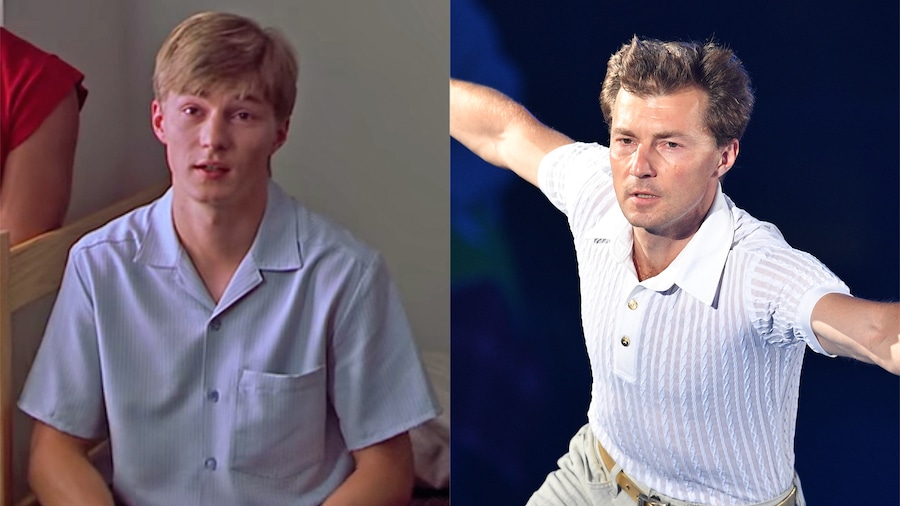 Columbia Pictures/ ZUMA Press
Ilia Kulik (Sergei)
The Russian figure skater had actually won the gold medal at the Olympics before retiring from competitive skating just two years before taking on the part of the Sergei, one of the American Ballet Academy hopefuls, in what would really be his one and only acting role.
In 2002, he married fellow Russian figure skater Ekaterina Gordeeva, with the couple eventually moving to California an opening their own skating rink before divorcing in 2016.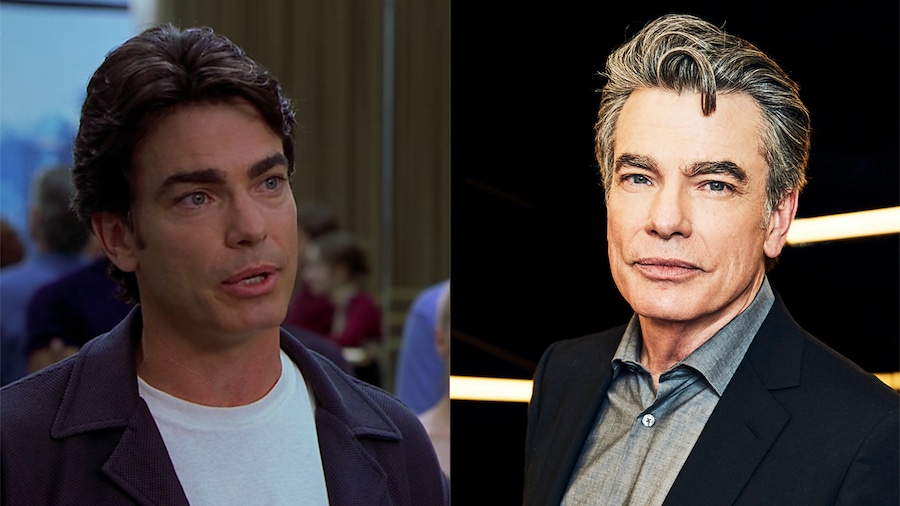 Columbia Pictures/Getty Images
Peter Gallagher (Jonathan Reeves)
Um, he's Sandy Cohen, hello! Gallagher went onto play one of TV's most beloved dads on The O.C., a far cry from his time as the company's unforgiving choreographer and director.
He's also had major recurring roles on Law & Order: SVU and Grace & Frankie, and returned for 2008's Center Stage: Turn It Up and Lifetime's Center Stage: Dance Camp. Gallagher, 64, is currently starring on NBC's Zoe's Extraordinary Playlist.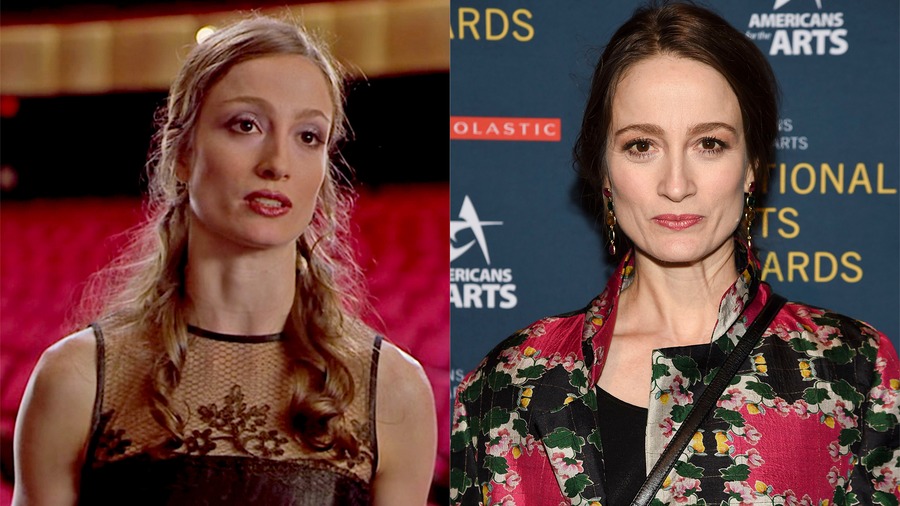 Columbia Pictures/Shutterstock
Julie Kent (Kathleen)
One of the company's principals, Kathleen is now married to Jonathan, having left Cooper to be with him.
IRL, Kent was one of the American Ballet Theatre's principal dancers and served as one for 29 years, making her the company's longest-serving principal in its history. In 2015, Kent retired from dancing, with her farewell performance being Juliet in Romeo and Juliet, before becoming its artistic director. She now serves as the artistic director of The Washington Ballet.
Kent, 51, is married to Victor Barbee, a fellow former ABT principal who now works alongside her as The Washington Ballet associate artistic director, and they have two children together.
Article continues below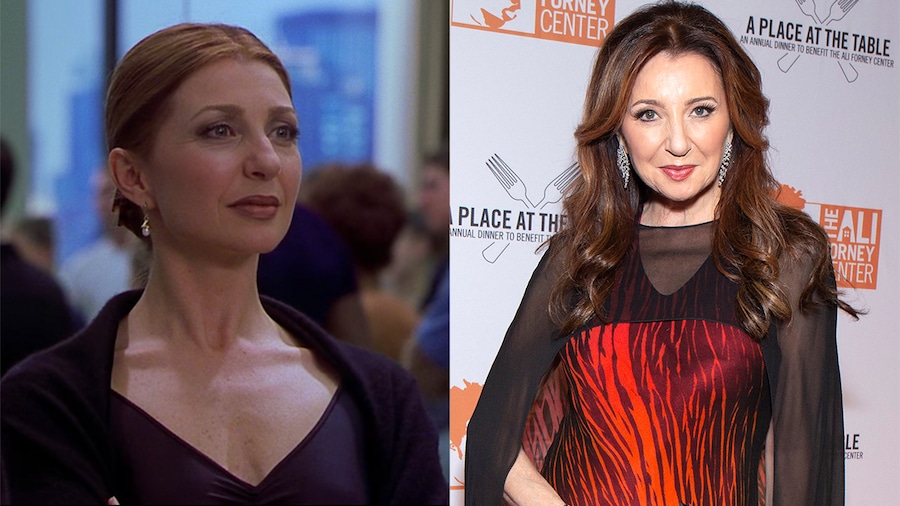 Columbia Pictures/Getty Images
Donna Murphy (Juliette SImone)
Murphy played Juliette Simone, the company's demanding and disciplined ballet teacher, and while she didn't have ballet experience, she had a long and acclaimed career on Broadway, earning seven Tony Award nominations and winning two (Passion in 1994-95 and The King and I in 1996-97).
She went on to appear in films such as Spider-Man 2, World Trade Center and The Bourne Legacy, as well as voice Mother Gothel in Tangled.
Murphy, 61, was married to actor Shawn Elliot for 16 years before his death in 2016. In 2005, the couple adopted Darmia Hope, their daughter, from Guatemala.
Source: Read Full Article