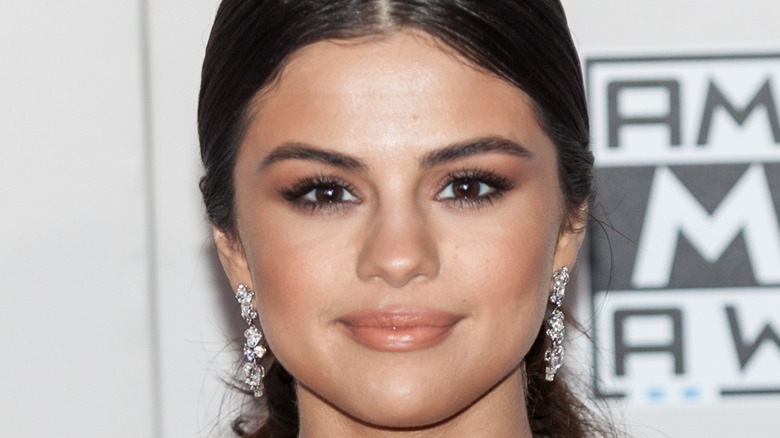 Jamie Lamor Thompson/Shutterstock
By Maria Faller/Sept. 8, 2021 3:26 pm EDT
Most celebs have had their share of fashion or beauty blunders, and while some choose ignore the mishaps and move along, others are wiling to rehash, and even laugh about, their unfortunate event. Selena Gomez is no stranger to gossip, slander, or paparazzi in her face, and typically she chooses to remain private, but there are occasions when she will open up. 
Case in point, in 2018 at the Met Gala, the singer had what some might call an epic beauty fail. In her second video for Vogue's Beauty Secrets, Gomez recalled how she felt when she realized how badly her self-tanning lotion had affected her skin. The 29-year-old stunner shared that, prior to the Gala, she had applied a self-tanner to add some color, and it appeared to give her the sun-kissed glow she was after, stating, "It looked really beautiful and very even."
Unfortunately, as the evening progressed, so did the tanning lotion.
Selena shared her sense of humor over the matter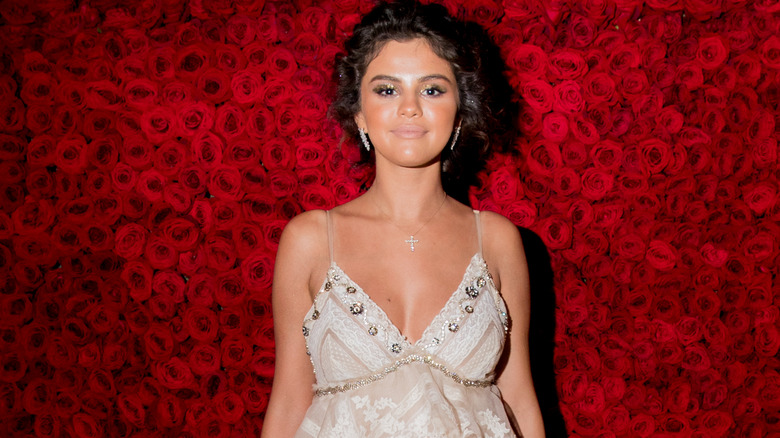 Selena Gomez was among many A-list celebrities including Rihanna and Zendaya at the 2018 Met Gala which was themed, "Heavenly Bodies: Fashion and the Catholic Imagination," (via Buzzfeed). Gomez describes the Met Gala as "…basically one of the most prestige, beautiful events," and recalled her shock in Vogue's Beauty Secrets that, "I'm walking trying to look all beautiful, and I look at a photo of myself when I sit down and I'm completely orange."
It seems that her self-tanner had increasingly darkened through the evening, and eventually, Gomez noticed that she no longer donned the flattering glow she arrived with. The star is no stranger to the way the paparazzi and social media contributors react when mishaps like this occur, and she shared her first thought being, "This is going to be terrible 'cus I'm gonna get eaten alive about this."
Gomez immediately gathered up her belongings (and her dress), and high-tailed it out of there. Knowing the mess that was about to follow, she decided to finish it before it started, posting a video of her running out of the Gala to her Instagram with the caption, "Me when I saw my pictures from MET (help me emoji)."
Source: Read Full Article