Recently, Selena Gomez hit a rollerskating rink with her friends and wore a statement tee that had many people wondering if the singer was sending a message to her on again/off again ex, Justin Bieber.
Gomez chose to sandwich a yellow shirt that reads "Never underestimate the power of a woman" along with light denim shorts and a light denim jacket.
Statement tees are nothing new to Gomez who recently wore one that said "Choose empathy" which probably is a nod to the "March for Our Lives" campaign as Gomez recently attended an event for the cause in Los Angeles.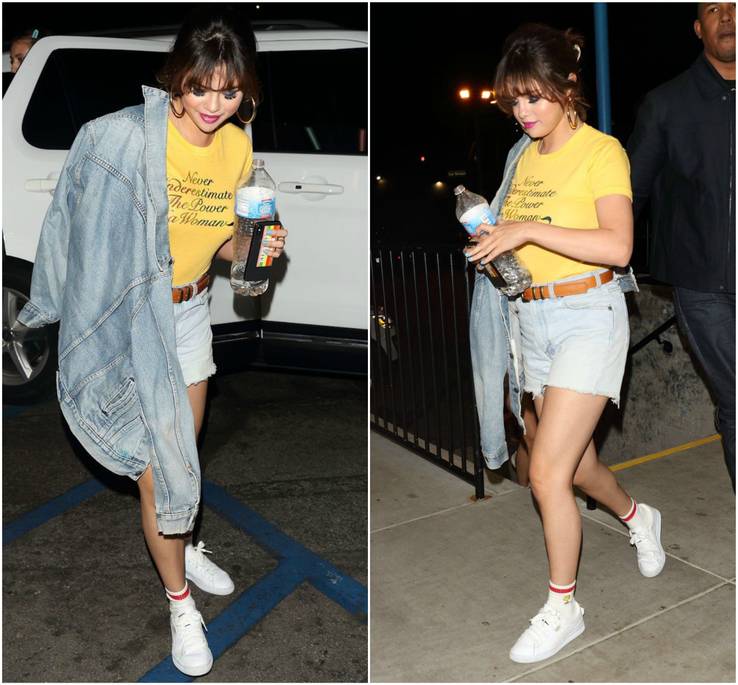 However, considering that Gomez's breakup to Bieber is so recent and so public, there's a good chance that this particular tee was a statement meant solely for her ex. Elle had the scoop that Bieber's affair with 2014's Miss Alabama Teen USA Baskin Champion (a.k.a. Justin Bieber's "mystery blonde") was exposed last week and Gomez's bright yellow t-shirt came soon after the revelation.
This little factoid definitely gives more credence to the "wearing the shirt to send a message to Justin" side rather than the "March for Our Lives" campaign which again, Gomez has already worn a shirt to specifically address and support that cause.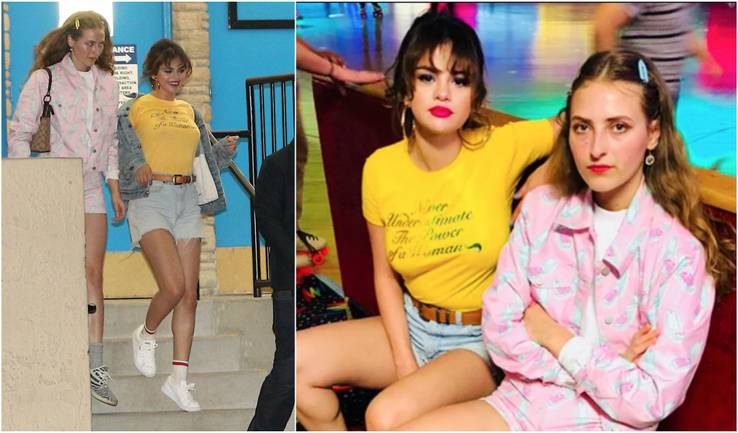 Seeing as how heated and emotional (and yes, sometimes even petty) Bieber and Gomez's break-ups can get, it makes sense that Gomez would choose this as an undercover way to strike back at Bieber for his public outing with a new woman. Sources close to the couple say that it's obvious to them that Bieber only had the affair with Champion in order to make Gomez jealous and hit her when it hurts – her emotions and pride. Choosing to "get back" at Bieber in this way is pretty clever if in fact, that is what she did, because it can't be proven so there is technically no crime. Gomez is off the hook and Bieber's ego no doubt took a hit once he saw these photos.
Hopefully, statement tees don't go out of style anytime soon since they are the perfect way for celebrities to get back at one another and make their true feelings known.
Source: Read Full Article