Here's a fun and extremely British fact: Pippa Middleton writes a health column for a monthly publication put out by Waitrose, a posh UK supermarket chain. In the most recent issue, she identifies the goddess Serena Williams as a guiding force of her pregnancy. Yes, Serena Williams is inspiring Pippa Middleton during her pregnancy, and can you blame Middleton? Williams is fierce and phenomenal in everyday life — and also a literal living legend on the tennis court.
Middleton explained that tennis has been a lifelong passion of hers, and she was fearful of losing her favorite activity due to pregnancy. Then, she remembered, Williams kept at it during her own pregnancy — and then some:
That's true! Williams did that. In addition to playing tennis while as pregnant as one can possibly be, she was open about the journey to motherhood with her fans. Whether she's tweeting jokes about the baby keeping her up at night or writing serious essays about what it's like to be a pregnant black woman in America, Williams should inspire everyone. Even people whose sister is the Duchess of Cambridge and whose brothers-in-law are in line for the throne of England.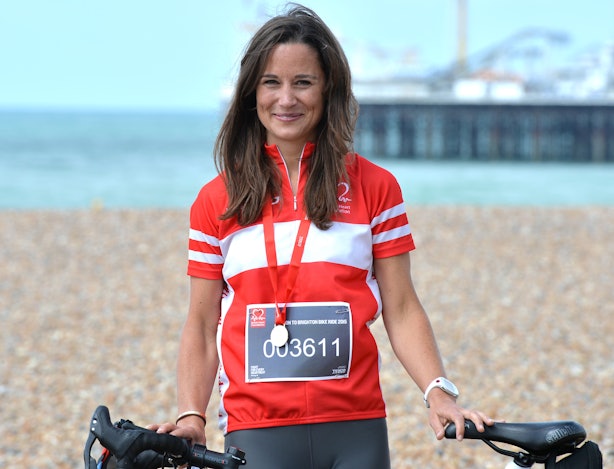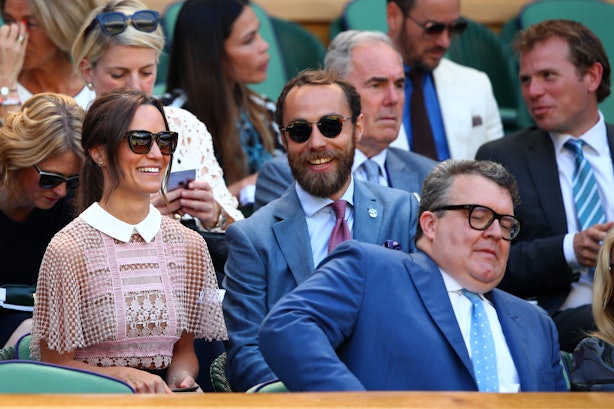 For Middleton, tennis has been an effective physical and emotional outlet — a necessary one — during her pregnancy:
As Entertainment Tonight points out, the family admiration of the tennis pro is mutual. Williams recently listed Middleton's sister, the Duchess of Cambridge, as one of the women who inspires her most. Williams told InStyle magazine that she was amazed by the elder Middleton's ability to leave the hospital and greet the crowd so soon after giving birth to Prince Louis in April. (She's not alone there.)
It's always awesome to know when powerful women inspire other powerful women, despite the many differences between them. With Wimbledon 2018 underway, let's hope that Serena Williams emerges victorious — after all, it seems like she has plenty of UK-based fans that are cheering for her, too! Just don't tell the Queen of England. But she probably doesn't shop at Waitrose, anyway.
Source: Read Full Article