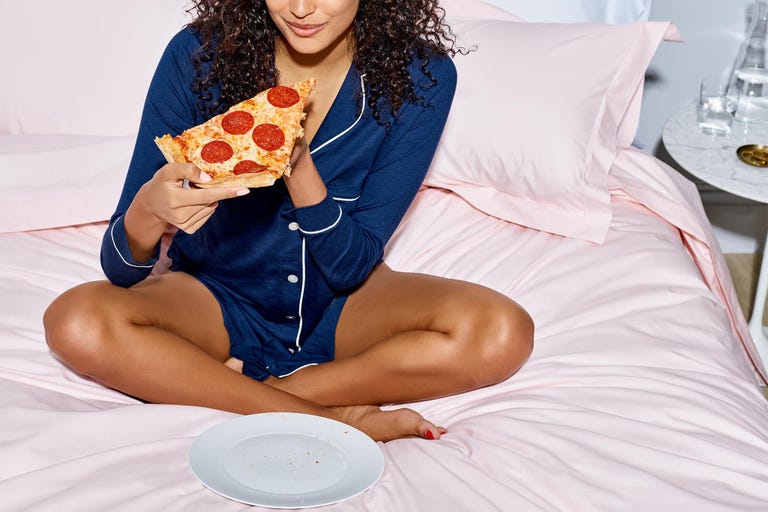 Every year, women pay about $1,351 more than men do for necessities like razors and dry cleaning. It's called the pink tax, a sneaky and antiquated practice of marking up products sold to women by an average of seven percent.
While seven percent isn't a huge amount, it's frustrating considering that most women still earn 80 cents for every dollar a man makes.
To combat this, the online home goods store, Snowe, decided to launch their new blush bedding collection with a reverse pink tax. Instead of being marked up, their collection of sheets, pillow cases and duvets in a subtle shade of pink are marked down seven percent.
This makes their full sheet set cost $174.84 instead of $188, a queen-size duvet $184.14 rather than $198, and a pair of pillowcases $53.94 vs. $58.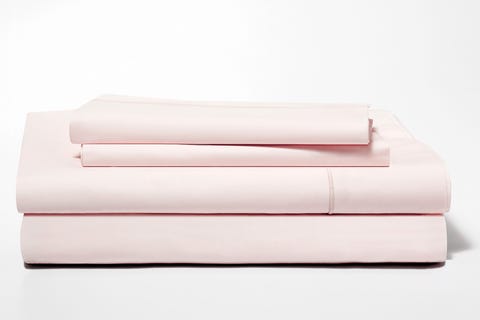 SHOP NOW Snowe Blush Sheet Set, $174.84
"Some of my favorite new companies are led by incredible women. Women who, like me, have been paying that extra 7 percent on everything from office supplies to button-downs," Rachel Cohen, co-founder and co-CEO of Snowe, said in a statement. "When we think about our customers, we know we don't want to fail them in that same way. And when we're working together—with forward-thinking men as well!—we can create a new culture of treating shoppers with respect and equality."
Like their other sheet colors, the new blush collection ranges in size from full to California king and is available in both percale and sateen cotton. If you love crisp hotel sheets, you'll probably prefer the percale, which is made in Italy from 500-thread count Egyptian cotton. Want something cozier? The sateen sheets are made in Portugal from 400-thread count long staple cotton and have a soft and supple finish.
Or just go ahead and get both! They're cheaper than the plain white ones, anyway.
Source: Read Full Article