Here's something neat. In 2014, Harry Potter writer, J.K. Rowling released a short story about a grown-up Harry Potter book she'd never actually write. The Harry Potter franchise may have ended, but it didn't sink. Millions of us grew up with the Whomping Willow as a phrase we actually used. If we need reminders of the wrinkly house-elf, Dobby, Hollywood has endless leather handbag or fake tan faces to choose from. Aside from the main cast themselves though, Harry Potter left the most awesome footprint ever. We're not talking about the $7.7 billion the movie franchise grossed. It's time to talk houses.
Being sorted in one of Hogwarts' four houses is, as any Harry Potter fan knows, one of the first rituals any student at Hogwarts School of Witchcraft and Wizardry has to undergo. In very "non-Hollywood" style, the selection process isn't based on looks, money, or social status. It's based on the one thing half of Hollywood seems to be lacking. Personality. The cunning and ambitious are swiftly sorted into Slytherin. The intelligent find themselves in Ravenclaw. The hard-working, patient, and loyal sit in the Hufflepuff corner. While every celeb would likely want to cast themselves in the Gryffindor House, only the truly brave, daring, kind, and chivalrous really merit Gryffindor status.
If you're sick of seeing celebs earmarking their status with $1.4 million Ferraris and whichever Malibu brunch spot is "in" for squad lunches, this is just your ticket. We've taken 20 of celeb land's biggest A-listers and sorted them into Hogwarts Houses. We know some of them would disagree– who wants to be a Slytherin? Work your way through, and jump in with what you think. As the great Hagrid said, "I am what I am an' I'm not ashamed." These celebs better get ready for some serious exposure. True colors in three, two, one…
20

MILA KUNIS: HUFFLEPUFF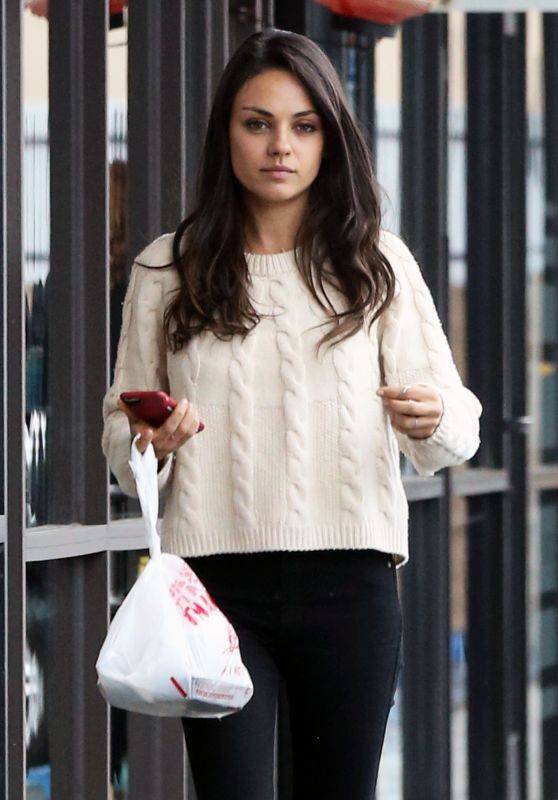 There aren't many celebs who started out as humbly as Mila Kunis did. Moving to the US with just $250 to their name, Mila and her family may have found the yellow brick road, but Mila built her own American Dream. Hufflepuffs can get a bit of a hard time. They're loyal and hard-working, but they can equally be perceived as "rejects" or "misfits." You only need to watch one Family Guy episode to know that Meg Griffin (voiced by Mila) is the biggest "reject" in Quahog. Mila herself is no reject, though.
Mila Kunis used to bartend for free and work at Rite Aid with her mom. She's been working on-set since the age of 14. "I walk down the street and people are like, 'Shut Up, Meg!'"
Mila isn't a trailblazing Gryffindor. The girl-next-door face and simple smile make Mila the down-to-earth actress she is, although she does check a few of Hufflepuff's "misfit boxes." Mila prefers World of Warcraft to red carpet fakery. She landed her Black Swan audition via Skype chat. While Mila can speak the Russian language of her native Ukraine country, she can't read a word. Mila also has heterochromia– one eye is brown and the other is hazel green. As for loyalty— have you seen Mila with Ashton Kutcher? They're practically marriage goals.
19

BEYONCE: SLYTHERIN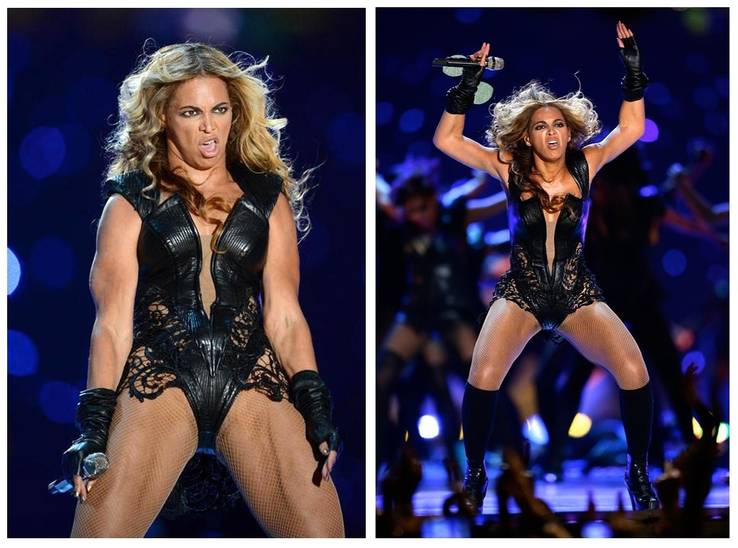 For someone who just rocked up to Coachella in a Harry Potter crest claiming: "I'm Yonceclaw," this is a star who needs a reminder. You don't pick the house, the house picks you. Beyonce creating her own house is just the kind of egotistic attitude that is solidly landing her in Slytherin. Ambition, even if it means elbowing your BFFs out the way? Bey did a nice job of that by being the Destiny's Child front-runner, then basically ditching the other two members to become the queen bee. Driven? $104 million is what Forbes reported Bey as earning over 2017. Leadership? Being a symbol of feminine empowerment will take care of that.
"Did Beyonce just make her own Hogwarts House? #Beychella" one fan tweeted last month. Beyonce's ambition and drive have elbowed everyone out of the way so that she can lead, win, and demand $900 titanium straws.
Remember Draco Malfoy's smug smile and sense of entitlement? In celeb land, that's called diva demands. Bey's list, according to The Daily Mail includes $900 titanium straws and hand-carved ice balls so the singer can "soothe her throat." Beyonce's alkaline water must be chilled to 21 degrees, and her entourage must wear 100% cotton. 100% Slytherin.
18

DWAYNE JOHNSON: HUFFLEPUFF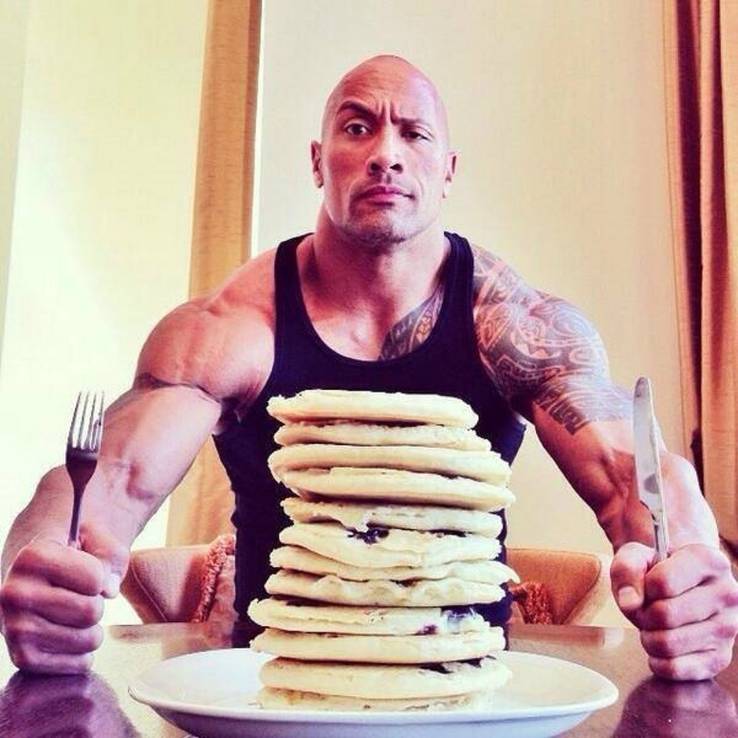 Dependable, trustworthy, and a total giggle machine. Dwayne Johnson, a.k.a. The Rock, would probably bring the Hufflepuff house down with his 260 pounds of sheer muscle, but he definitely fits into it. The only star out there with over 100 million Instagram followers and not #pretentious in any way, Dwayne is a walking symbol of hard work, loyalty, and dedication. Clanging around 45,000 pounds of home gym equipment is how this beast of a body keeps in shape, and this guy is dedicated. Dwayne's workout alarm goes off at 3.50 a.m., and the former WWE wrestler does not hit snooze.
A thumbs-up with Dwayne's "late-night snack" of steak, scrambled eggs, and six chocolate-chip pancakes makes Dwayne the awesome personality he is. Dwayne even saved his puppies from drowning in a pool.
Hufflepuffs may appear chilled, but they're hard-working and care about others. Dwayne has spoken out in support of people with depression. If you need cheering up, you can watch him celebrate his new movie release by scarfing down 12 whole pizzas. When it comes to cheering other people up, Dwayne digs deep. He visits sick children in the hospital on his own watch, and remember–this is a guy who was up at 3.50 a.m. for the first leg of working out. Puff, puff, puff…
17

SCARLETT JOHANSSON: GRYFFINDOR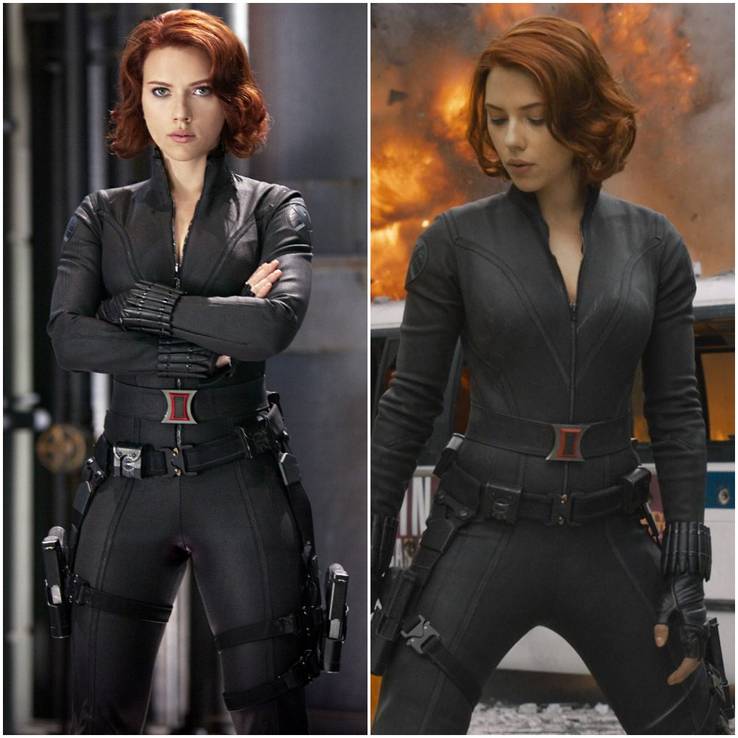 Only the bravest, the strongest, and the most confident make it into Gryffindor. Despite being a pint-sized 5ft 3 inches, Scarlett Johansson packs in a lot of power into her A-list status. You don't become the highest-paid actress for three years running out of nothing, but the Avengers star hasn't let fame go to her head. Where ScarJo goes, others follow. Did you know that Scarlett was the inspiration behind Katy Perry's song: I Kissed A Girl? Instead of dating unreliable rappers, ScarJo was married to an unknown French journalist– well, after the whole Ryan Reynolds thing went up in smoke.
ScarJo pulls her own stunts, and the pint-sized actress has all of the "strong," brave," and "confident," traits required by Gryffindor. She even inspired Katy Perry's song, "I Kissed A Girl."
Scarlett is brave enough to dip her toes in emotionally challenging roles, like Lost In Translation. Despite having a fear of cockroaches, she braved a role in Eight Legged Freaks. When the famous Tisch School of the Arts rejected Scarlett's application, she didn't sit home and wallow. She picked herself up, took that talent to the auditions, and won fair and square. ScarJo may have millions in the bank, but she's got her Gryffindor status to thank for it.
16

MAYIM BIALIK: RAVENCLAW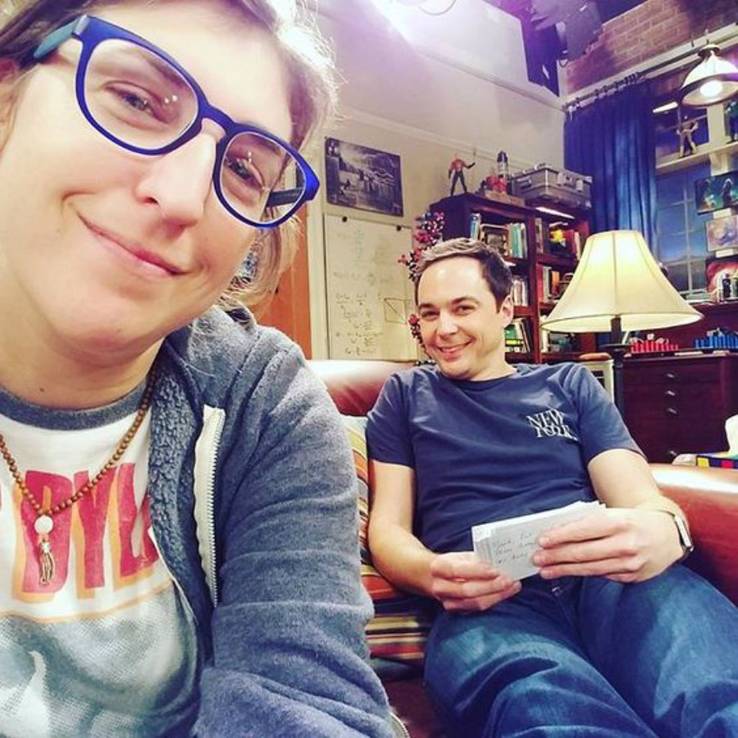 Name one Hollywood star who's an actual, real-life neuroscientist. Mayim Bialik may spend most of her days in the frumpiest wardrobe ever as the neurobiologist, Amy Farrah Fowler, on The Big Bang Theory, but this actress is smarter than the rest of the cast put together. With a reported IQ of over 150, the actress turned down both Harvard and Yale, although, she does have a Ph.D. Mayim's thesis covered one of the rarest psychological disorders known to medicine– Prader Willi syndrome. The mysterious condition means that sufferers never know when they're full. They literally just keep eating.
With a PhD and an IQ of over 150, Mayim Bialik is probably the only BBT cast member who actually understands her lines. Only the wisest are chosen for Ravenclaw. Please. Mayim IS Ravenclaw.
Instead of throwing out lifestyle tips with very little basis for evidence (hi, Gwyneth Paltrow), Mayim gives advice that's actually based on science. Her unconventional parenting skills may have raised a few eyebrows, but not a single word of her parenting or vegan eating books have been written without the brain behind the woman. Creativity is another Ravenclaw trait. Well, "Fun With Flags" was creative, although, the real Mayim is always thinking of new ways to make the world better.
15

ANGELINA JOLIE: SLYTHERIN
Well, hello, little miss "not so popular anymore." Angelina Jolie's Slytherin traits are so right-on, we don't know where to start. Worming your way into Brad Pitt and Jennifer Aniston's marriage may have brought three beautiful Jolie-Pitt children into the world, but that mess came with an agenda. While there's no arguing that Angie was genuinely in love with Brad as they filmed 2005 movie, Mr & Smith, we can't help but notice a little bit of "putting myself first" here. Angie has definitely proven driven with her career. Lara Croft: Tomb Raider was no picnic to film, and you do need to remember that Angelina is an Oscar winner who pulls her own stunts.
Something about Angie– the tattoos, the "bad girl" image, driven relationship, and career behavior—all say Slytherin. Worming her way into Brad Pitt's heart was also pretty calculating.
It's important to remember that the House of Slytherin isn't inherently "evil." While its residents aren't the most popular, their "cold shoulder" vibe is a result of their drive. Angelina hasn't just pursued her acting career with passion. Her humanitarian work has seen her help the world's poorest people. But if charity begins in the home, and that home was still inhabited by a happy Jen and Brad, Ange sure knew how to shake it up. And for what? Here she is, 42 years old, and a single mom of six.
14

GAL GADOT: GRYFFINDOR
Gal Gadot is a real-life superhero. Raking in $1.4 billion in movie theater tickets is easy when you're an established A-lister. When you're a relative unknown who didn't even know what they were auditioning for? That deserves respect on a whole other level. Pulling off Wonder Woman twice in six months is one thing. Filming a superhero role while you're pregnant? Wow. The Israeli model and actress was a somewhat known face in her native homeland, where she won a beauty pageant, but nobody expected this girl to end up as the Hollywood A-lister she now is. The best thing about Gal? How utterly down-to-earth she is. Between her #nomakeup backyard selfies and hard training, Rolling Stone managed to interview Gal.
"I was a tomboy. Always with wounds and scratches on my knees." Gal Gadot's audition for Wonder Woman was completely blind. She even filmed hardcore fighting scenes while she was pregnant.
Gal is a brave girl. Hollywood is a tough world filled with judgmental people and a nasty one-upping that never seems to go away. Gal has bigger fish to fry. Staying in shape with grueling workouts, chilling in her home, and not being pretentious is what top this girl's agenda. Gal means "wave" in Hebrew. This Gryffindor is making waves, like woah.
Featured Today
20 Things Kim K Spends Her Millions On That Fans Wouldn't Expect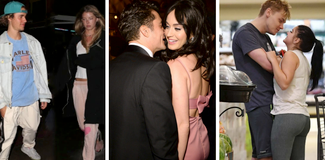 15 Attractive Celebs Who Are Out Of Their BF's League

15 Rules Dwayne Johnson Makes His Daughters (And Newborn) Follow

13

KIM KARDASHIAN: SLYTHERIN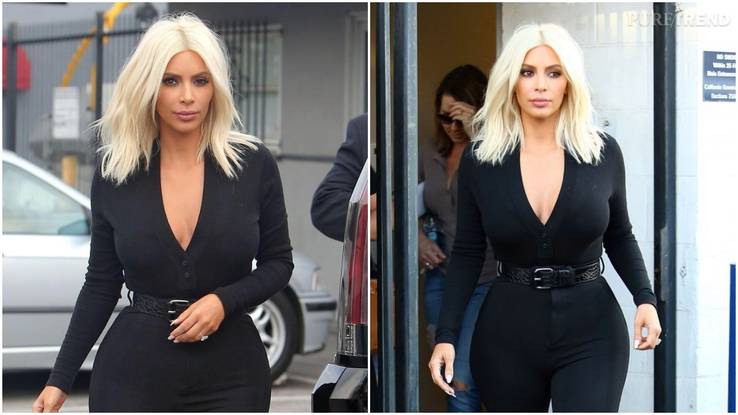 When Slytherins laugh Kardashian style, they're laughing all the way to the bank. Kim Kardashian might be driven by one word (money), but she's got motivation coming out her like the Ebola virus. Being Paris Hilton's stylist wasn't a career this woman was ever going to settle for. World domination is on Kim's watch, and she doesn't care what you think. Want Kim to sponsor your product on Instagram? $500,000, please. Kim has her fingers in a lot of pies. Her KKW Beauty line sold out in just three minutes. In 2016, she famously tweeted that she was "transferring $53 million" into her and husband, Kanye West's joint account. Those were just the earnings from her video game: Kim Kardashian Hollywood.
Kim Kardashian can make $10 million in one week, according to The Daily Mail. She's running an empire set to make her billionaire, and she doesn't care if that means taking 6,000 selfies in four days.
A less-polished Kim surfaced after her ex-assistant, Stephanie Shepherd, opened up about what the real Kim is life. "She is so vain that she has staff remove plants or objects if they're in the way of a mirror," Steph was reported as saying by The Daily Star. Kim may have taken 6,000 selfies in just four days during her Mexico vacation, but she's putting her brains into it. A well-oiled machine puts "Keeks" into Slytherin.
12

CHRIS PRATT: GRYFFINDOR
Please. The guy guards galaxies. Chris Pratt went from "funny dude" to total superhero A-lister in lighting speed. Let's not also forget that this guy started out living in a van and dishing out meals at Bubba Gump Shrimp, where he accidentally got his big break after serving a famous actress. In Parks and Recreation, Chris played someone loveable and clueless. While his divorce from Anna Faris has everyone questioning how much love was in their marriage, there's no denying this guy has sheer determination and top quality character traits. According to Entertainment Weekly, Chris "always wanted to be famous," but he just didn't know where to start.
For a community college dropout who made ends meet from his homeless RV by serving Bubba Gump Shrimp, Chris has shown pure courage and drive. Avengers: Infinity War was Chris Pratt's reward.
So many of Hollywood's stars seem to fall into their fame. The Jenners and Hadids were born with silver spoons in their mouths. Paris Jackson would be no one without her famous dad. Chris has gone from homeless shrimp server to MCU superstar. Prepping for Star-Lord? Chris trained six days a week for six months straight and dropped 60 pounds for the role. Well earned, Chris. Well earned.
11

EMMA WATSON: RAVENCLAW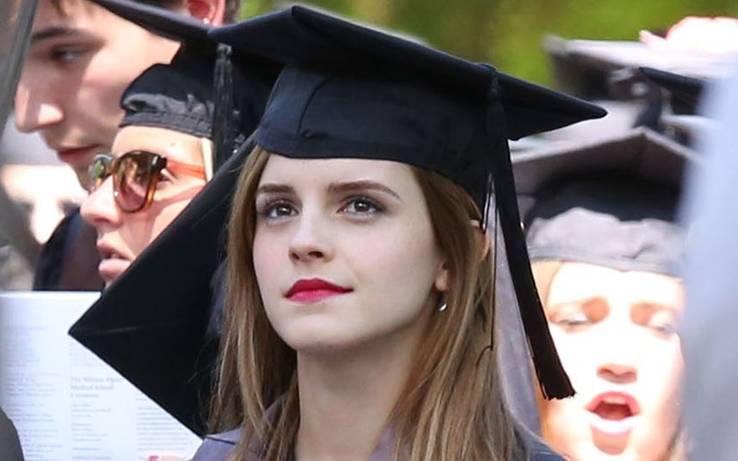 Emma Watson kind of found herself already sorted. The Harry Potter actress built her career on the movie franchise– Hermione Granger is, after all, the biggest know-it-all in film history. Emma started out playing the goody-two-shoes as a child but with a reported IQ of 138, Emma was a smart kid. The actress achieved ten straight A's in high school before graduating from the Ivy League Brown University.
"When I was nine or ten, I would get really upset when they tried to make me look geeky," Hermione has said. "Now I absolutely love it." With $60 million earnings from the movies, according to Forbes, we wonder why.
While the millions Emma has made probably mean that she pays boyfriend, Chord Overstreet's rent, Emma has some neat facts to her name. Harry Potter author, J.K. Rowling cast Emma after just one screen test, and Emma was well-prepped for the Quidditch team from being on the field hockey team at school. Emma speaks fluent French. She has even admitted that she had a "major crush" on Tom Felton, who played archenemy, Draco Malfoy. Hollywood doesn't value brains all that much, but Emma has proven that her beautiful head isn't just filled with fluff. Little Hermione Granger is now the face of the designer label, Burberry, and assistants at Vogue wait in line to hear what she has to say.
10

J-LAW: GRYFFINDOR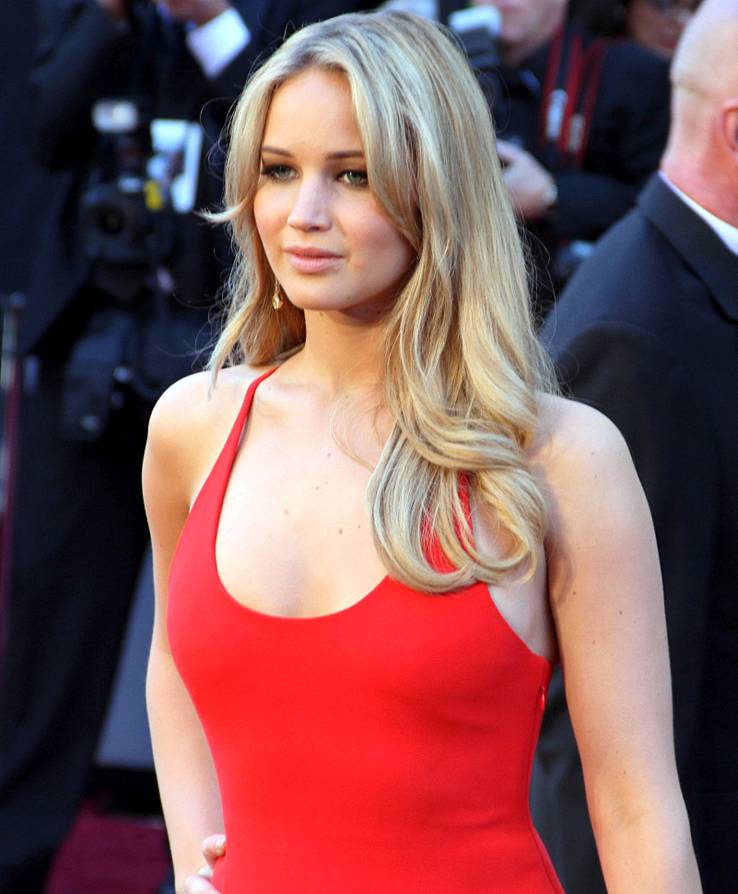 Hunger is what drives passion. Jennifer Lawrence has many strings to her bow, but she's no pity violin. The Hunger Games actress has climbed the Hollywood ranks from her humble Kentucky roots, and this girl is brave. Oscar-winning actresses have the tendency to develop a bit of an ego. You won't get that with J-Law. Devouring an entire pizza slice on the red carpet is how this actress rolls, but she's no couch potato. J-Law will take lie detector tests during interviews, stand up for the gender pay gap in Hollywood, and she pulls her own stunts.
J-Law is laying down the law one Hollywood blockbuster at a time. "What are you going to do? Be hungry every day to make other people look happy?" she said. Jennifer has no Instagram or Twitter account. Her priorities are real.
Jennifer has no time for Hollywood's petty pressures. She's resisted the temptation to cash in on social media, and Jen is one of the few celebs without an Instagram account. "The idea of Twitter is unthinkable to me, " Jennifer has said. Standing up for what she believes in, J-Law has spoken out against Photoshop, although, she knows how to be a rebel. For the movie, Winter's Bone, she skinned a squirrel.
9

TAYLOR SWIFT: SLYTHERIN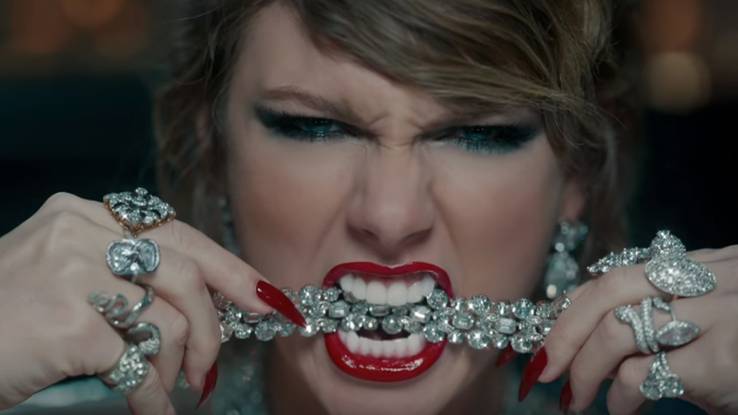 Talk about Bad Blood. The drama this girl manages to create– we could write a book. Taylor Swift's #SquadGoals have reached a tipping point, as leak after leak reveals this singer's controlling nature and clique rules. There's no doubt that Taylor is cunning. Deleting your entire social media just to create hype for the upcoming release of your Reputation album is a smart PR move. This girl got $107 million reasons to smile in 2016, according to Forbes, but behind the #ohsocasual Instagram, there's a money machine who'll stop at nothing.
An insider told The Daily Mail that Taylor's squad rules are "like a Scientology setup." Taylor has been accused of being the most controlling squad queen in Hollywood. What Taylor wants, Taylor gets.
After Taylor's Bad Blood release, Katy Perry tweeted: "Watch out for Regina George in sheep's clothing." Ouch. When you look at Slytherin king, Draco Malfoy, he's kind of followed around by his little sheep following. They're at his beck and call: "yes sir, no sir, three bags full sir." Taylor has used every weapon she has to get where she is, and her "Reputation" is suffering as a result. In typical Slytherin style, if someone (*cough* Kendall Jenner) gets in your way, what do you do? Kick them out of the squad.
8

BENEDICT CUMBERBATCH: RAVENCLAW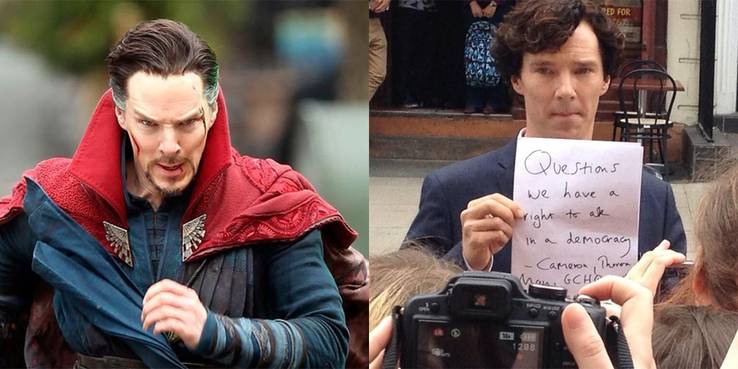 Was this guy built for Ravenclaw, or what? For crying out loud, the guy plays a WIZARD in Avengers: Infinity War. Benedict Cumberbatch is a Sorcerer Supreme with an IQ to match. The British actor has put his wits to playing Sherlock Holmes, although, like a true Ravenclaw, Benedict actually almost turned down the role because he was worried the remake would be "cheap and cheesy." You get a big batch of quick thinking with Benedict. He's been kidnapped at gunpoint and worked his way free. He learned to play the violin in a week. He also nearly ended up becoming a lawyer.
The Sorcerer Supreme is a literal wizard. Benedict Cumberbatch is one of the most intelligent actors around. If he isn't learning to play the violin in a week, he's putting his brain to detective roles. Benedict is a true Ravenclaw.
Ironically, Benedict actually voiced Alan Rickman (who played Professor Snape) in a 2013 episode of The Simpsons. His British accent and mannerisms are every inch the Hogwarts Ravenclaw member, but this guy is no student. Benedict filmed his Star Trek: Into Darkness audition in a friend's kitchen using an iPhone, and he still nailed it. Wise, wonderful, and a little bit weird, Benedict is a Ravenclaw through and through.
7

TOM CRUISE: SLYTHERIN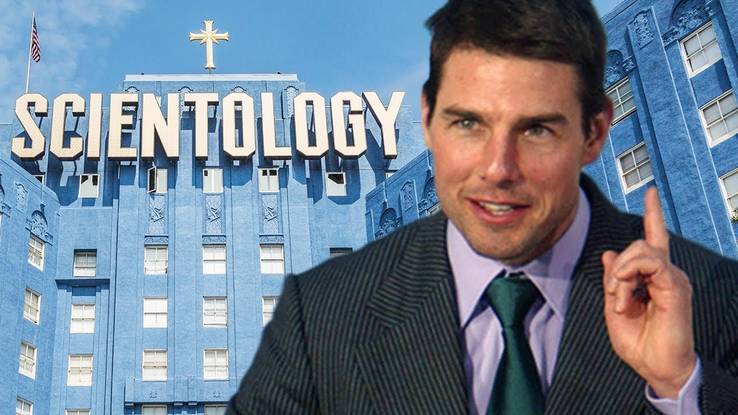 The only person digging Tom Cruise right now is… Tom Cruise. The golden days for this actor were many moons ago, and he's managed to go from a floppy-haired heartthrob to one of the most isolated figures in Hollywood. Tom's advocacy for the Church of Scientology is what's generally considered to have broken down his marriage to Katie Holmes– not to mention breaking her down completely. Crediting Scientology for "helping you get over your dyslexia" is pretty weak, especially when the video you made ranting about being a "privileged Scientologist" gets removed from Youtube.
Tom Cruise has been accused of being "controlling" by his ex-wife, Nicole Kidman. His third ex-wife, Katie Holmes is too crumbled from their Scientology marriage to even have much of a personality anymore.
However unpopular Slytherins are though, it's noteworthy to remember that they are driven. The Mission Impossible actor is one of the few Hollywood heavyweights who bothers to pull his own stunts, and those are some mean stunts. That said, Variety has reported that Tom's "brutal" views extend to manipulating everyone he's on-set with. His on-set conduct according to a Paramount representative, was quite simply, "unacceptable." Overpaid, over-powered, and a little bit "over," Tom Cruise is probably hiding in the Slytherin house.
6

MARGOT ROBBIE: GRYFFINDOR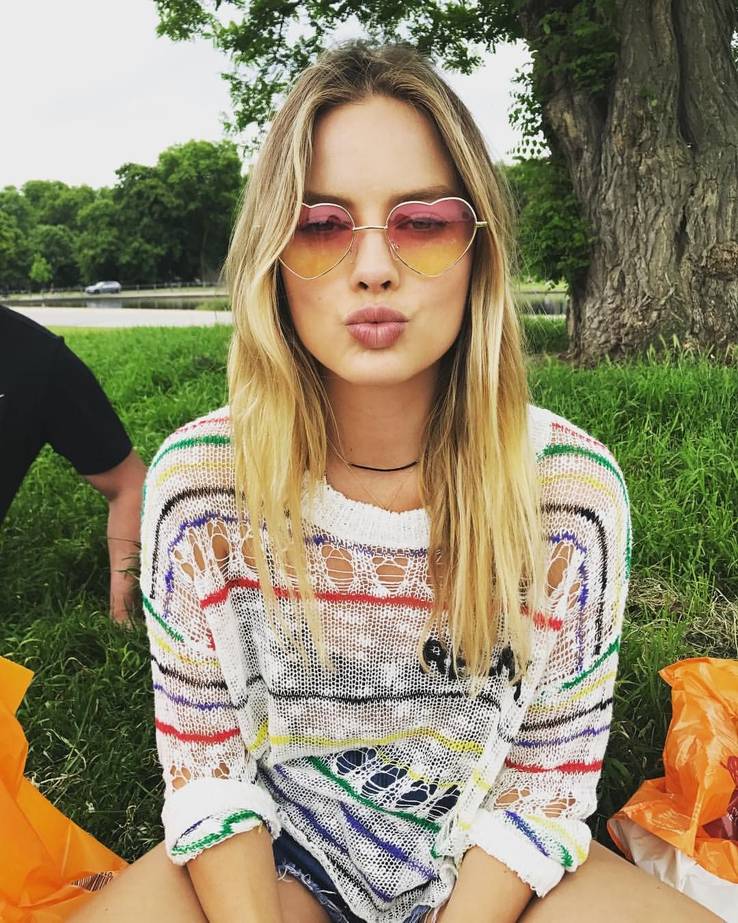 Margot Robbie is all kinds of awesome. The actress has been making waves ever since she starred alongside Leonardo DiCaprio in The Wolf Of Wall Street– not bad for a former Subway employee who grew up on her grandparents' farm. Of course, to be picked by Gryffindor, you have to be ambitious at everything you do. Not surprising then, that Margot herself has said she was a "master sandwich artist." The blonde beauty is taking a bigger bite at fame now, though.
Margot turned down big bucks to pose for Hugh Hefner's magazine, saying, "When I'm in my 50s and I'm going to be looking back saying: Whoop, whoop, look how good mom looked! I love beer, fries, and burgers."
Margot beat fellow actress, Jessica Chastain, out for the role of Jane in The Legend Of Tarzan, and the list of starlets she out-shone for her Wolf Of Wall Street role includes Blake Lively and the model, Rosie Huntingdon-Whitely. Margot has ambition without the aggressive streak. By the age of eight, Margot had already obtained a trapeze certificate, and she wasn't going to miss the chance to put them to good use in Suicide Squad. The loyalty trait is seen in Margot taking on Suicide Squad 2, and Harley Quinn may just make an appearance in Gotham City Sirens.
5

BRITNEY SPEARS: HUFFLEPUFF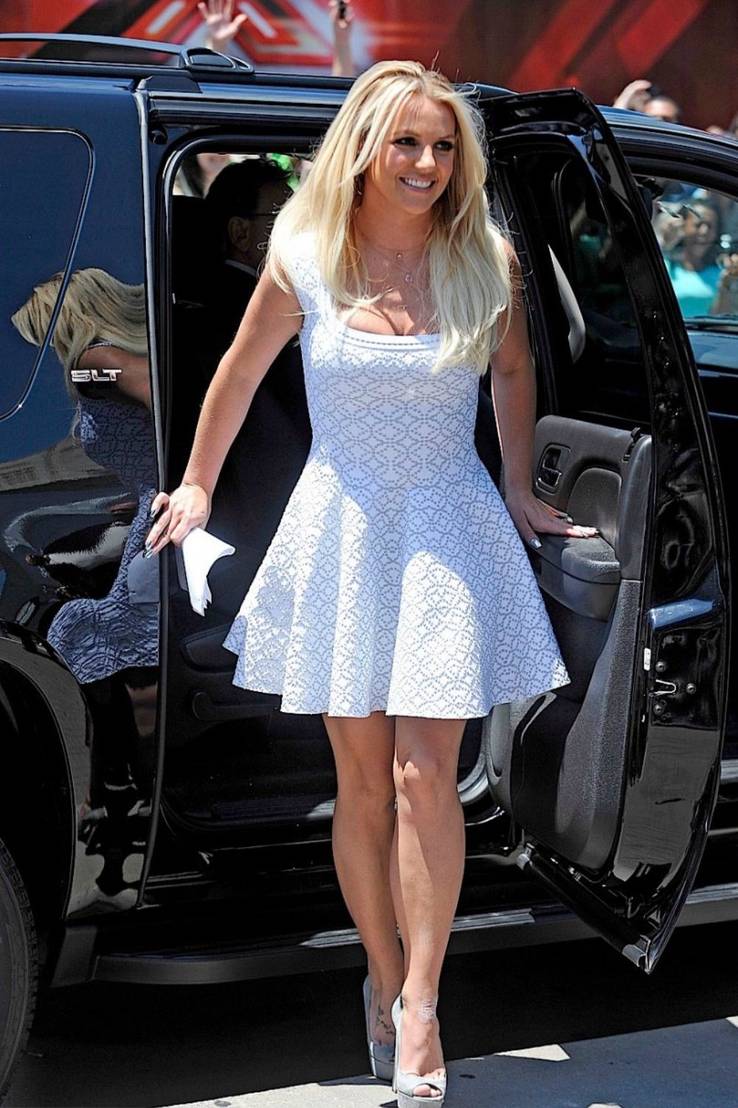 Britney Spears will always be a legend. Not for being the smartest, the best-dressed, or the most-responsible– just for being Britney. "Hit Me Baby One More Time" is still totally something you sing along to, and let's face it, Britney looks great. Humble Louisiana roots aren't something Britney has let fame get in the way of, and it's actually refreshing to see a multi-millionaire pushing carts around Walmart like the rest of us.
You get to be a Hufflepuff when you don't have a bad bone in your body. Britney's look and zero diva demands put hard work and fair play first. Her only dressing room demands are Poptarts.
Hufflepuffs don't ooze intelligence. When The Daily Mail got ahold of Britney's groceries list flying around a parking lot, the world learned the Britney is no spelling bee. "Cinamin Toast Crunch" and "mayennaise" were two items Britney didn't get right, but no-one cares. The Toxic star has nothing toxic about her, and she's fought hard to raise her kids after Kevin Federline trawled her private life through the media. Fulfilling her Hufflepuff duty of dedication as a trait, only Britney would say: "There's only two types of people in the world. The ones that entertain and the ones that observe."
4

KYLIE JENNER: SLYTHERIN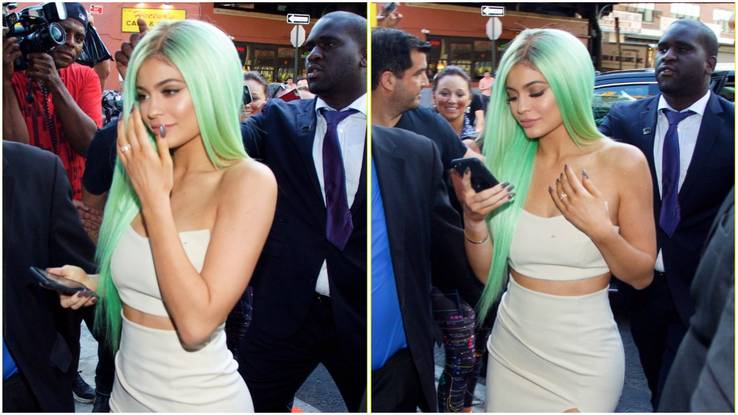 Getting your extortionately priced Lip Kits filling every teenage bathroom in America? Pretty cunning. Kylie Jenner may have taken tips from Kim K, but she's used them wisely. Her Kylie Cosmetics line turned a staggering $420 million in 2017 sales, according to Forbes, and her sponsored Instagram posts can earn the reality star half a million dollars. Kylie may be a new mom, but she's using every tool she has to cash in on it. Pushing her baby, Stormi, in designer strollers are making sure Kylie gets richer by the second, although the youngest Kardashian was already raking it in through her teens. $100,000 is what The Daily Mail reported as Kylie getting paid to attend her own 18th birthday party.
Cunning, slightly manipulative, and driven, Kylie Jenner will stop at nothing. Forbes has predicted that she'll be a billionaire by the age of 30, and this young mom is making millions, one Lip Kit at a time.
Kylie has overtaken her sisters in every way possible. Her Instagram following is higher than Kim's, while her target audience is younger. Kylie knows how to monetize on everything she does, from posting #nomakeup selfies to parading her success with $1.4 million Ferraris. There's a slight evil streak though, and we know the sorting hat would put her in Slytherin.
3

CHANNING TATUM: HUFFLEPUFF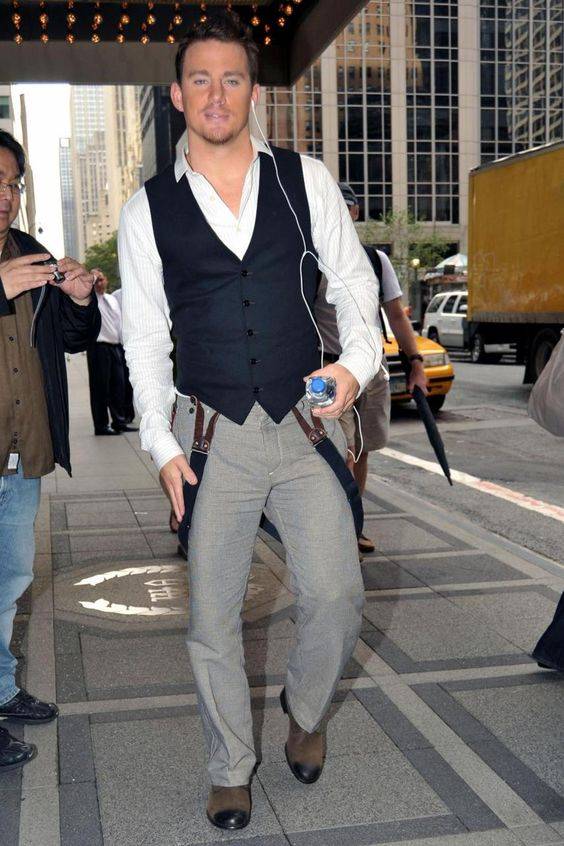 Something about Channing Tatum's face just has "Hufflepuff" written all over it. You know, the kind of look that says "good-hearted guy." Channing is a Hollywood heartthrob without the ego, and that's pretty rare. Starting out as a model, the actor got his big break in Ricky Martin's music video, "She Bangs." Channing isn't the first model-turned-actor Hollywood has seen. Margot Robbie, Cameron Diaz, and Gal Gadot were all models before their silver screen careers, but Channing has kept the "bro" vibes, despite the fame. To be fair, looking at Channing's physique in Magic Mike, it's not surprising the guy is a hit with the ladies.
Despite his Magic Mike body, Channing told GQ that he loves cake. "Confetti cake, to be specific," he said. Channing also told Ellen DeGeneres that "fat and happy" is how he is during time off.
Channing proved that he was made of solid stuff in the Jump Street franchise, although he chose to stay out of the limelight in The LEGO Batman movie– humbly settling for a voice part. Of course, the press is falling all over the place trying to straighten out the rumors that Channing has been cast in 2019 movie, Van Helsing. Channing is totally Hufflepuff (unless you disagree…?).
2

KRISTEN STEWART: SLYTHERIN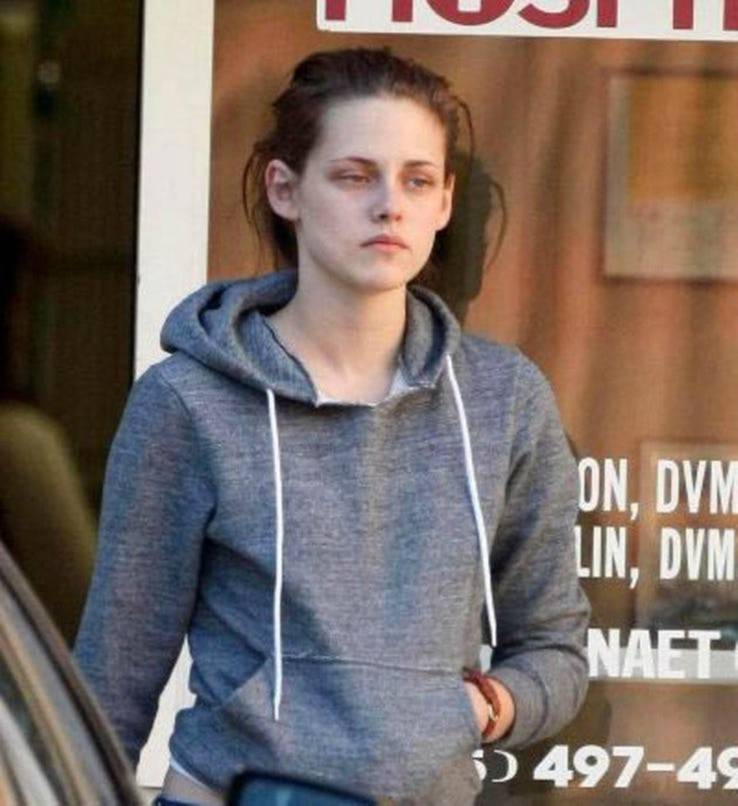 Kristen Stewart was popular– once upon a time. When you're the shining star of the Twilight franchise, you'll get a lot of privileges. Firstly, a sweet $34.5 million paycheck, according to Forbes. The second is as much give as it takes, though. While most girls had Robert Pattinson taking #1 spot on their wishlist, Kristen got him for real. That is, until she completely lost her head, forgot that the paparazzi exist, and managed to get snapped cozying up to her on-set director. The world never forgave Kristen for her Snow White and the Huntsmen moment of infidelity and Hollywood's "it" girl went from hero to zero. That's before the fact that Kristen and R-Pat came as an interruption to her previous romance with Twilight co-star, Michael Angarano.
Kristen's Stewart's ability to put her own interests first have shown their true colors. Robert Pattinson and her entire popularity are the trail of mess this girl has left in her wake. Still, she pulls her own stuns.
Rupert Sanders (a.k.a. Mr. Director) saw his entire marriage collapse as a result of Kristen. In an interview, Rupert called his time with Kristen a "momentary lapse" and "an exciting mistake." Using classic Slytherin cunning though, Kristen swiftly got back together with R-Pat for the final Twilight movie.
1

ARIANA GRANDE: GRYFFINDOR
It takes a whole lot of leadership to get the sorting hat to say: "Gryffindor." The world hasn't forgotten the attack that Ariana Grande's 2017 concert was placed under– 23 people lost their lives and 500 more were injured. Making statements in those situations is generally reserved for heads of state or officials. Not on Ariana's watch. This plucky singer took her pint-sized self and spoke honestly and openly about the incident, saying: "We will never understand why events like this take place because it is not in our nature, which is why we shouldn't recoil."
"We will not quit or operate in fear," was Ariana Grande's message after a horrific attack took the lives of 23 people at her 2017 concert. Ariana is brave, and for someone so young, she's a fully fledged leader.
Ariana has worked hard to get where she is. Being young and pretty isn't enough to make you a bonafide superstar. Ariana was still in high school when she won a National Theatre Association award. She may have hockey and monopoly as her hobbies, but music is what drives her, and she spent three whole years recording her Yours, Truly album. Ariana is a free spirit who makes spontaneous trips to the pharmacy at 3 a.m., but this girl wants good things for the right reasons. #Gryffindor.
Now it's over to you. There's bound to be at least five people you love on this list (and maybe five you hate). For every five you're sure of, your friends will have different opinions. Hit share, and get the Hogwarts Celeb Revolution going– for those of you with friends currently sitting in MCU movie theaters, be patient. They'll see your share on Facebook when they get out. Leave us a comment, too. Especially if your opinion isn't quite ours!
Source: Read Full Article