California is once again ablaze with wildfires. The last wildfires in California burned up significant parts of Northern California, including some of the most beautiful areas of the Napa Valley Wine District and nearby Santa Rosa. In those wildfires, winds were a key factor in spreading the flames rapidly across a wide area, burning everything in the way. Houses were completely destroyed within a few minutes of catching fire.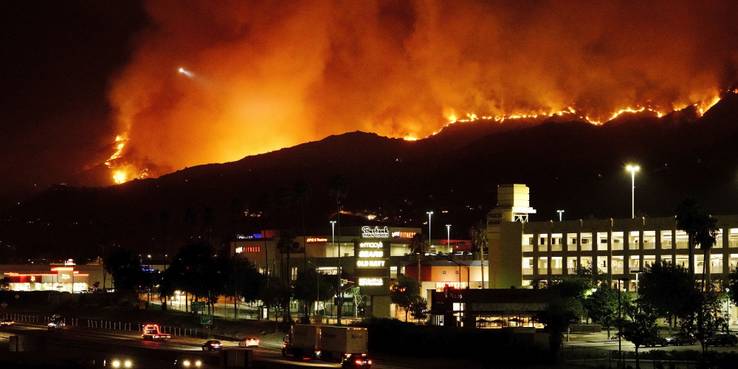 Now, it is Southern California's turn. Raging wildfires are even threatening many parts of the Los Angeles major metropolitan area. Fires are burning in Sylmar County and in the heavily-populated areas of Ventura County. Once again, winds are fanning the flames. Southern California has the notorious Santa Ana winds that come from the inland hotter areas and then move towards the cooler areas of the western beaches. These extremely strong winds blow in a downward direction that makes wildfires increase.
The LA Times reported that at least 180 building structures have already been destroyed. Existing fires are out of control and new fires are popping up all over the place. Thousands of people have evacuated the areas near the many fires.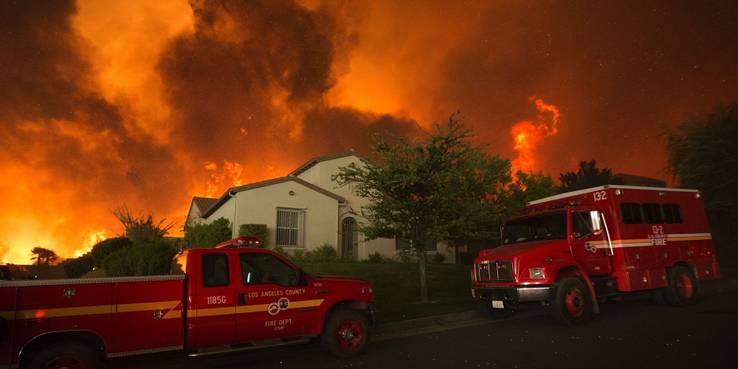 In Ojai, which is northwest of the Los Angeles area, majestic, old oak trees are at risk. Some of these trees are over a hundred years old and are protected by law. It is illegal to cut them down in California without a special permit. On the other hand, a fire can burn one up in a matter of minutes and no one can stop it.
Interstate 405, which is a major freeway, was closed due to the fires. This caused a massive traffic jam because the 405 freeway is one of the main roadways feeding into Los Angeles. Even the world-famous Getty Art Center, which houses a huge collection of extremely valuable pieces of artwork, is now at risk from a blazing fire that is close by.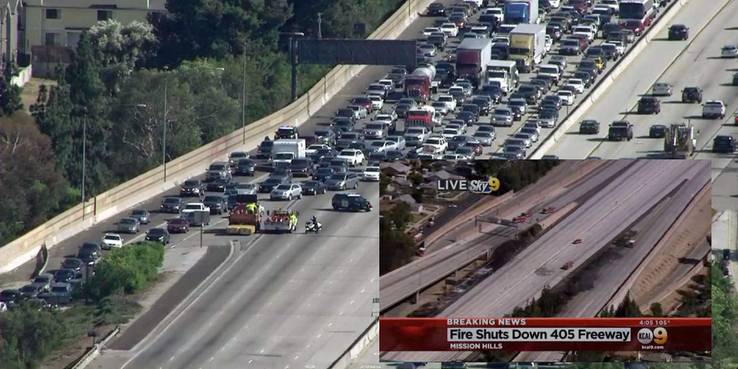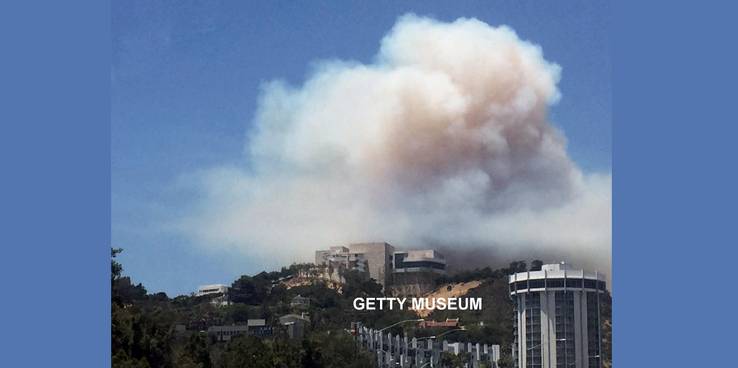 The Brentwood area of Los Angeles is in the pathway of the fires. Houses in this exclusive area routinely sell for tens of millions of dollars to the rich and famous. Even though it is winter, the temperatures are in the high 70s to mid-80s. Ash is falling across the LA basin in such a density that it looks like snow. There is no chance of rain coming to the rescue and firefighters are overwhelmed.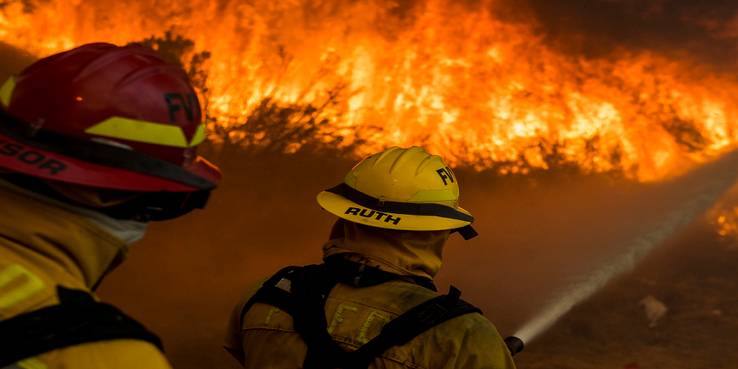 Estimates are that it will take many more days to have any of these fires contained. In the meantime, they are ripping through neighborhoods at speeds that are almost as fast as a car can drive. The winds are blowing the fires along and this is sending lit embers from the fires into the air. The embers are being blown far away from where the blazes originated. These sparks are lighting many new fires in those areas that are downwind. This is why officials are telling anyone close to any area with fires to evacuate immediately.
Source: Read Full Article