Though Kathleen Peterson's death and the subsequent trial of her husband, Michael Peterson has been closely covered by the press, one member of Peterson's legal team, Mary Jude Darrow, has mostly flown under the radar. However, she does make a significant appearance in the Netflix docuseries The Staircase, which follows Peterson throughout his 15-year legal battle. So what is Mary Jude Darrow doing in 2018, and what role did she play in his defense?
You might not have heard of her before The Staircase, because Darrow actually didn't work on Peterson's 2003 murder trial. She was not on the initial legal team, which was spearheaded by attorney David Rudolf, per CNN. Though he maintains his innocent, Peterson was convicted of first-degree murder in 2003, two years after his wife was found dead at the bottom of a staircase in their Durham, North Carolina home. He was sentenced to life in prison without possibility of parole, per the News & Observer.
Darrow was brought onto Peterson's team after the former novelist was granted a new trial by Judge Orlando Hudson in 2011, per News & Observer. Judge Hudson's decision came about due to possibly misleading testimony given by State Bureau of Investigation agent Duane Deaver during the initial 2003 trial, the News & Observer reports.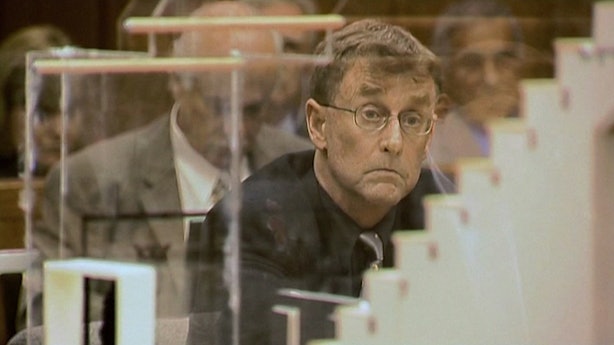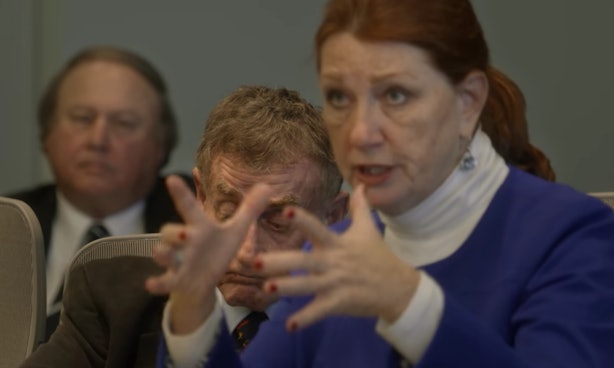 Yet despite Darrow's impassioned arguments, Judge Hudson Orlando refused to dismiss the charges against Peterson, per News & Observer. After this disappointing result for Peterson, he changed his defense team, rehiring his old lawyer, David Rudolf, per another article from that paper. "It's been a long journey, a unique case," Darrow said of leaving the case. "I'm disappointed I won't be seeing it through to the end."
Back with Rudolf, Peterson entered an Alford plea in 2017, to a lesser charge of voluntary manslaughter, according to News & Observer. This plea allows a defendant to maintain their innocence while still acknowledging the strength of the prosecution's case. The judge gave Peterson credit for the jail time he'd already served, and Peterson thus walked free.
Since finishing her time working on the Peterson case, Darrow has mostly kept a low profile. Her website advertises Darrow as a a defense lawyer "with over 20 years of trial experience in North Carolina and Louisiana," so it seems that she is still practicing. Her website also states that she has been an adjunct professor at Mount Olive College since 2006. And though Darrow might be flying under the radar now, her inclusion in The Staircase will almost certainly raise the lawyer's profile.
When reached over e-mail by Bustle for comment on the Peterson case and the documentary, Darrow said:
While viewers may walk away with divergent opinions about Peterson, the documentary certainly shows how taxing trials like his are on all sides of the matter, and how, per Darrow's statement, there can sometimes be no clear victor.
Source: Read Full Article