Spoilers ahead for Succession Season 1 Episode 7. After six episodes of bottling up resentments and maneuvering behind each other's backs, the Roy family finally laid everything out on the table in the season's seventh episode, "Austerlitz." "That was a really fun one to shoot," Succession star Sarah Snook tells Bustle in an interview about the game-changing episode, in which Logan Roy and his four dysfunctional children hash everything out in a misguided therapy session at a lavish ranch in the desert. "We all went camping together, basically; we went to Santa Fe to shoot that. It kicked everything up another notch. The family dynamic becomes a little more dangerous between them all."
At the climax of the tense hour, Brian Cox's Logan unleashes his pent up vitriol upon his four rebellious offspring — which includes accusing Snook's character Siobhan (Shiv for short) of marrying beneath her to preemptively shield herself from betrayal. "I think it's one of those unfortunate truths," Snook admits about Logan's perception of her character's relationship with fiancé Tom Wamsgans (Matthew Macfadyen). "I don't think she's consciously chosen someone who's beneath her in that sense, but I think Shiv has the feeling of wanting to exert some sort of control over her life in some way, and Tom is the person she can do that over."
But at the same time, "there's real affection there," Snook insists. "We played around with the idea that Tom and Shiv met at a time she was in quite a lot of turmoil in her life. And so he was there for her as a rock, as an anchor that she could rely on. What that is, we don't know, we haven't decided upon — or if I have, it's a private thing — but I feel like that rang true to me."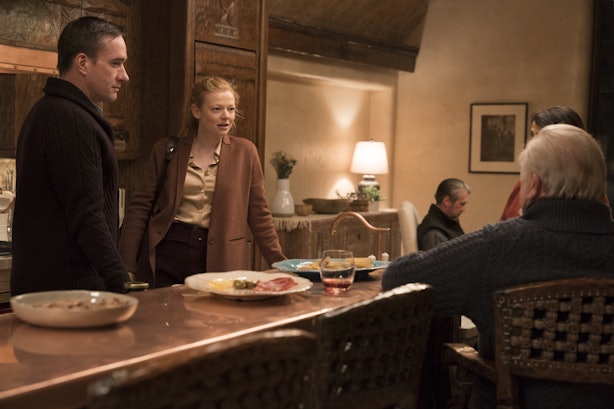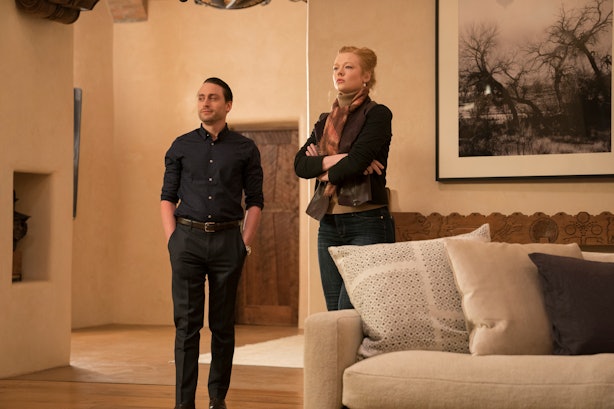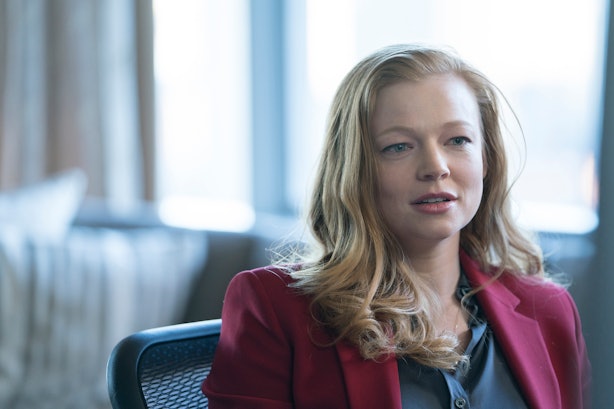 Roy's daughter has largely stayed outside of the family business up to this point, choosing to forge her own path in politics instead — but is there a version of the show's future where Shiv ends up running the company? "I always presumed that would be the case, having read the pilot, that that was a desire of hers," Snook recalls. "And speaking to Jesse [Armstrong], he was like, 'Eh, I don't think so.' And I like that he was so blasé about it. Like, yes, she probably thinks she'd run the company the best, but does she actually want it? Does she want to have that responsibility?"
Snook doesn't think so: "Part of Shiv that's interesting to delve into is how she sets things up to surround her to protect herself. Part of that is her relationship with Tom, which protects her by having a solid, good person who she'll go through the motions of getting married to. She's followed a career in something that she could fail in, but it's not consequential for the rest of her family or her name. For Shiv, it's got to be a point where she can really see no other option but to take over for her to move forward, because if you fail, then that's the end. She doesn't like failing."
But what about Snook herself? Would she like to see Shiv run Waystar Royco someday? "Don't we all want to see a kickass female CEO at the head of a company?" I think we can all agree on the answer to that.
Source: Read Full Article