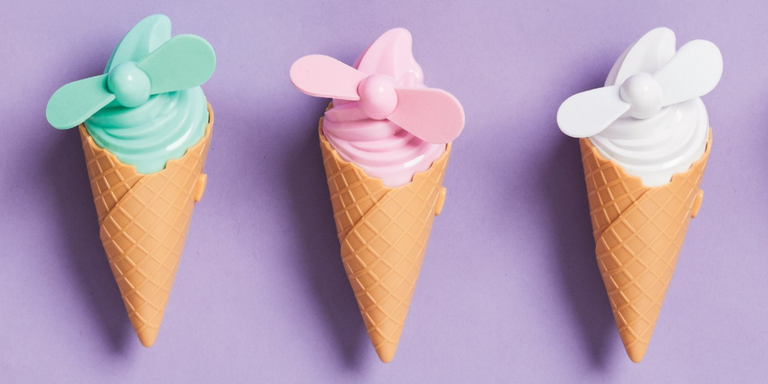 One easy way to beat the heat on those lazy, hazy, crazy days of summer? Keep a portable fan by your side. They're inexpensive, they're small, and easy to just throw in your beach bag, and most importantly, they give you the gift of a nice little reprieve from all that hot, humid weather. But what if you want your handheld fan to look as cool as it keeps you?
Thanks to the Australian-originated brand Sunnylife, your standard portable fan has gotten a major upgrade into something a little more Instagrammable. Leaning fully into the kitschy-cute aesthetic, you can now find handheld fans in the shape of ice cream cones, flamingos, and some truly stylish pineapples. Adorable, right? They'll coordinate just perfectly swimmingly with just about any fun pool float you use this summer.
Don't let the heat ruffle your feathers.
For best results, pair with a piña colada.
No more melting in the sun, just sweet relaxation.
From: House Beautiful US
Source: Read Full Article