Taylor Swift is worth an estimated $280 million dollars, so it's not surprising that the 28-year-old singer invested a lot of that in property – but not everyone is happy about it.
The star has quite an impressive real estate portfolio, which boasts a $9.75 million apartment in New York's downtown area as well as an 8,000-square-foot penthouse duplex at the same location. At the end of last year, it was reported that she bought a property directly next door, a three-story townhouse, for $18 million. That's a lot of millions in one small area.
PREVIOUSLY: TAYLOR SWIFT SELLS HER HYANNIS PORT HOUSE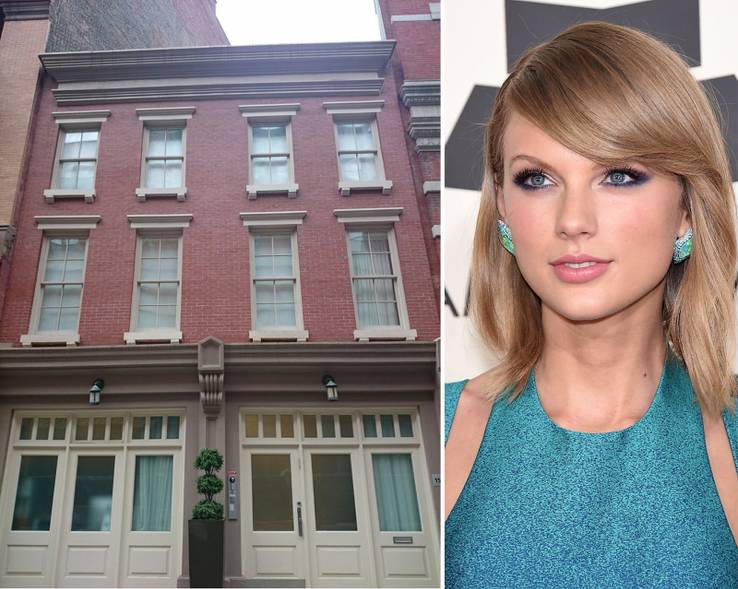 Understandably, having someone as famous as Swift buying up a lot of the property in the area has raised some eyebrows. One local businessman had this to say on the subject – "We don't need celebrities here that will draw the focus of the paparazzi or extra fan attention. There's already a small swarm of teenage girls lurking and swooning outside Swift's home regularly. Yes, we have celebrities living here — but we like not having conspicuous celebrities here. That's why we live in Tribeca. Because the flashier famous people are clustered in neighborhoods like the West Village."
In fact, the resistance toward Swift's presence in Tribeca started immediately after the purchase of the townhouse last October, with flyers appearing on lampposts that read "Taylor Swift can go f- herself." As the two properties Taylor owns are directly next door to each other, residents are concerned that her plans will mean loud and lengthy construction work, similar to when she converted the two apartments into a duplex. "People are concerned," said another local. "Everyone's wondering what she'll do – if she will connect the buildings for the garage access, or make a massive compound. There was speculation on what she needs the new townhouse and second unit for. Some think the townhouse is for parking!"
Taylor Swift hasn't responded to media calls for comments, according to the New York Post. One thing is for sure, no-one is going to be coming around with a welcome basket.
Source: Read Full Article