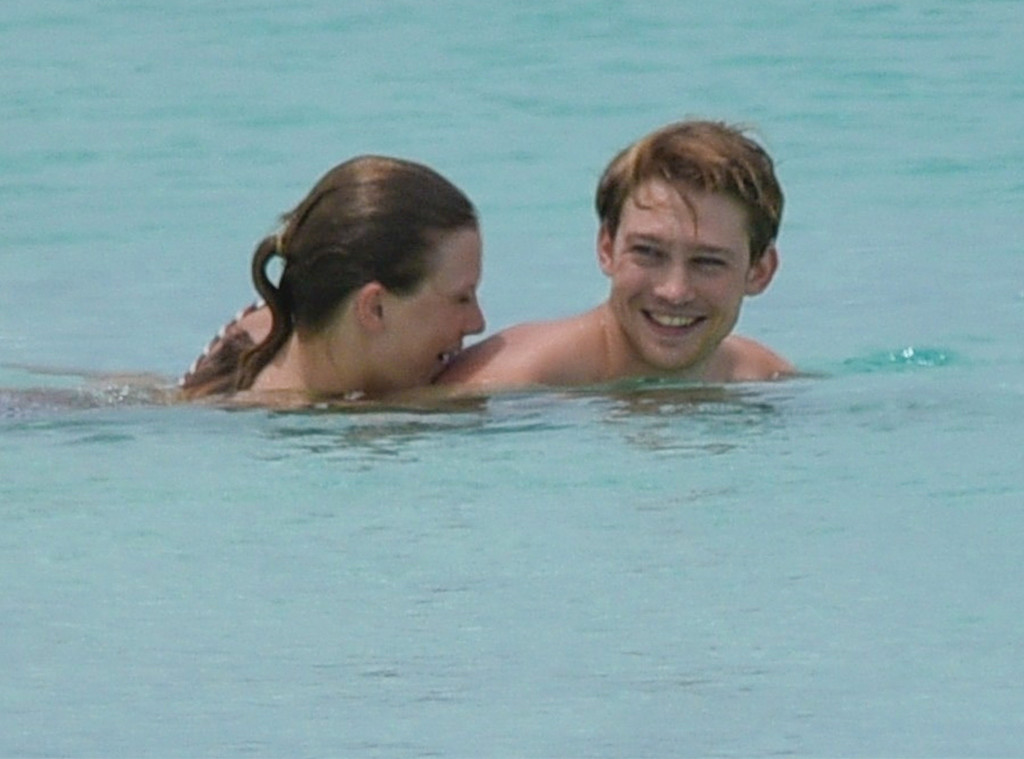 SBMF / BACKGRID
So this is what Taylor Swift was doing over the Fourth of July holiday.
Instead of hosting a star-studded party in the United States, the "Delicate" singer was enjoying a break from her reputation stadium tour with boyfriend Joe Alwynin Turks & Caicos.
In photo surfacing online, the pair was able to soak up some sun and enjoy some time in the ocean blue water.
Taylor wore a red and white striped swimsuit while Joe opted for blue swim trunks with white horizontal stripes. Pretty patriotic, right?
As for whether or not they were enjoying their time in paradise, we'd say their smiles say it all.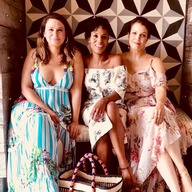 Photos
Celebs on Vacation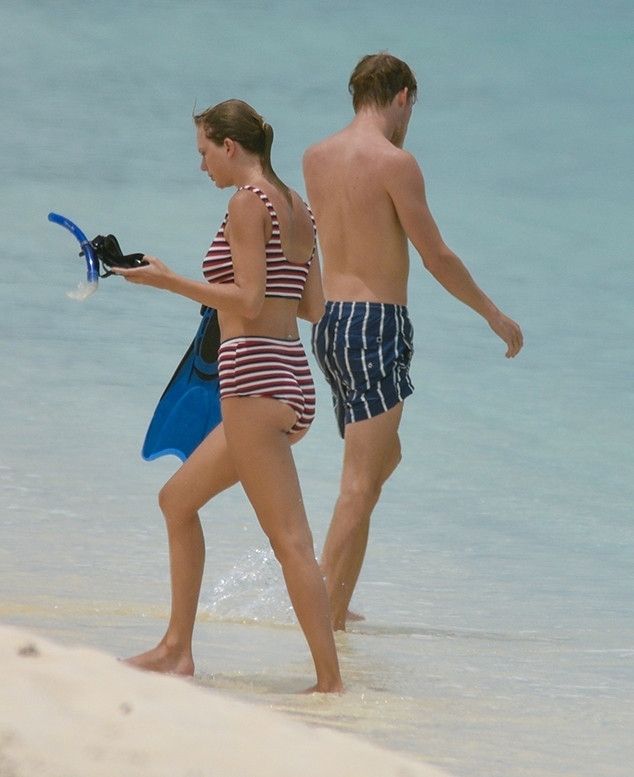 SBMF / BACKGRID
The couple's summer vacation is their first photographed appearance together since being spotted at the end of May on a lunch date in London.
And as the pair continues their ultra-private love story, all signs point to a couple stronger than ever.
"Being low-key and staying out of the spotlight has really helped their relationship," an insider told E! News. "It's made things more special and sacred."
Another source previously shared, "Joe is extremely supportive and her No. 1 fan. He plans to go on tour with her when he can and support her at her shows. Things are going great between them."
Speaking of tours, Taylor is back on the road and performing Saturday night at Ohio Stadium. Dates in Washington D.C., Philadelphia and Cleveland soon follow.
And while Joe was spotted at opening night of the reputation tour, he appears to be showing his support from afar. Instead, pop superstars including Selena Gomez, Shawn Mendes and Niall Horan have all made surprise appearances at select shows.
As for the next time we'll spot Taylor and Joe together, you're guess is as good as ours. Whenever the case may be, we'll be ready for it.
Source: Read Full Article