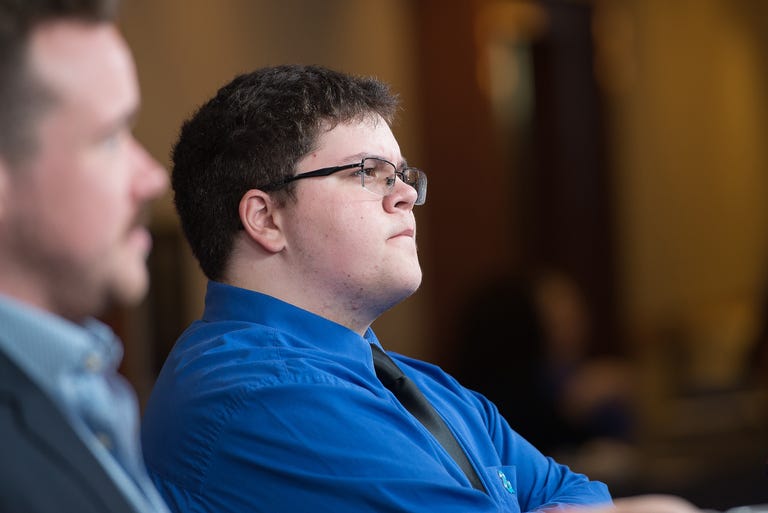 Nearly three years after Gavin Grimm, a transgender teenager, first sued his high school for refusing to let him use the boy's bathroom, a federal judge in Virginia sided with Grimm and said his school's discriminatory policy violated Title IX.
As the New York Times reports, Judge Arenda L. Wright Allen of the United States District Court in Virginia denied a motion by school board to dismiss Grimm's lawsuit, initially filed in July 2015. The board said its policy banning Grimm, who's now 19, from using the bathroom that corresponds with his gender identity was valid, because Title IX only allows for claims on the basis of sex — not gender identity.
Allen disagreed. Citing several other cases with similar arguments, she said Grimm's transgender status constituted a sex discrimination claim, and his former high school's bathroom policy subjected him to "sex stereotyping."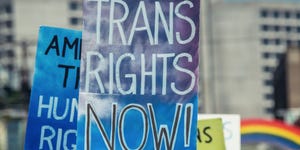 Allen referred to the school board's defense of its policy as "resoundingly unpersuasive."
"There were many other ways to protect privacy interests in a nondiscriminatory and more effective manner than barring Mr. Grimm from using the boys' restrooms," Allen said. She directed lawyers from both sides to schedule a settlement meeting within 30 days.
In a statement, Grimm said he feels "an incredibly sense of relief," even though he has graduated from high school and is headed to college this fall.
"After fighting this policy since I was 15 years old, I finally have a court decision saying that what the Gloucester County School Board did to me was wrong and it was against the law," Grimm said. "I was determined not to give up because I didn't want any other student to have to suffer the same experience that I had to go through."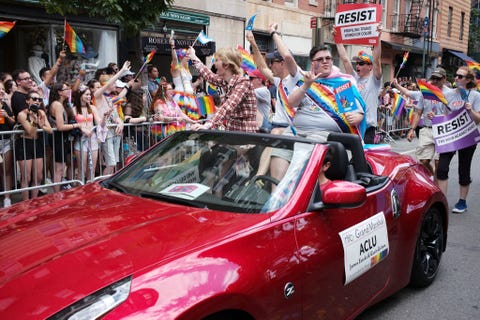 Grimm became the center of the national debate about the rights of transgender students when his lawsuit against the Gloucester County school board reached the Supreme Court in 2017. But the Supreme Court declined to hear his case and sent it back to the federal appeals court in Virginia, after the Trump administration's reversal of a brief Obama-era policy that extended Title IX protections to trans students.
What does the latest court decision in Grimm's case mean for trans students now? While it's certainly a victor for Grimm and students in Gloucester County, the country is still full of conflicting laws at the state and local level when it comes to protecting trans people and bathroom use. There are still no federal or state-wide laws issuing protections for trans people. Anti-discrimination policies still only exist at the local level, creating a highly segmented patchwork map of where transgender people are safe and where they aren't.
Follow Hannah on Twitter.
Source: Read Full Article