Real Housewives of New Jersey star Teresa Giudice's daughters threw her a surprise birthday party on Saturday, March 19. And considering that Teresa's oldest daughter, Gia Giudice, is only 17 years old, that's a pretty big undertaking. Gia and her younger sisters, Gabriella, Milania, and Audriana, went all out to honor their mom. Not only was celebrating their mom a super sweet thing to do, but the party was very well-executed. The actual Real Housewives could take note from these Real Kids when it comes to throwing an event. They knocked it out of the park with their attention to detail.
They put flowers all around the Giudice home. They got a ton of balloons. They had multiple custom photo filters. They even had a wall full of doughnuts for their mom and her friends to enjoy. The girls also included a framed photo of their grandmother, Teresa's beloved mother, who passed away in March 2017 as a part of the decorations.
It is tough enough being a mom in general, but Teresa really does go all out for her children, especially these days. She is essentially a single parent since her husband, Joe Giudice, is serving a prison sentence for fraud charges. Teresa is always hustling to provide for her children. She is doing book signings and making appearances all over the country in addition to supporting her kids' different interests and activities.
Check out the photos from the surprise birthday party that Gia, Gabriella, Milania, and Audriana threw for Teresa.
The Doughnut Wall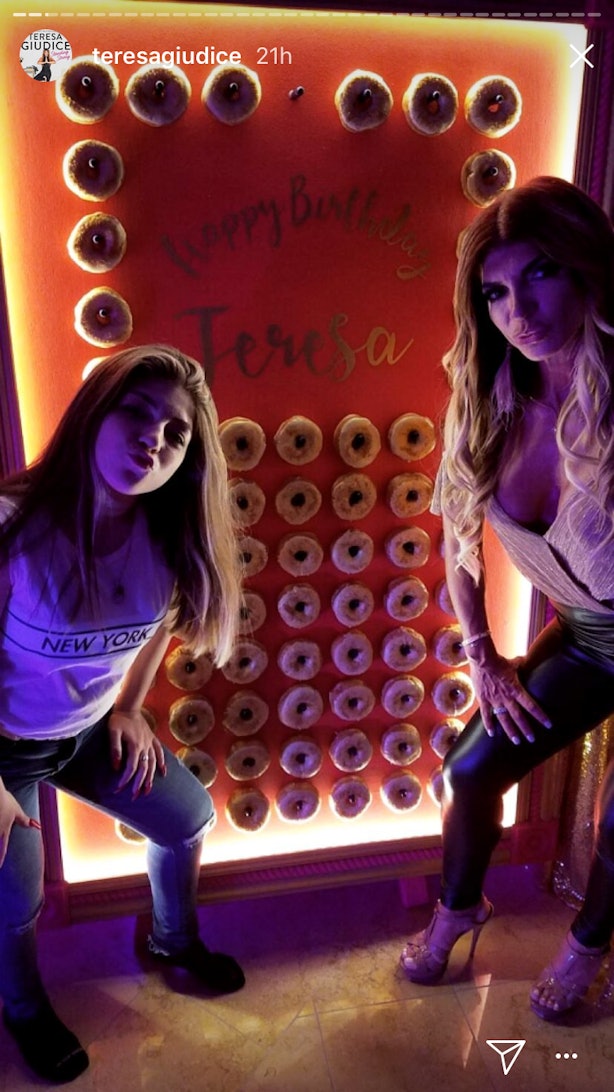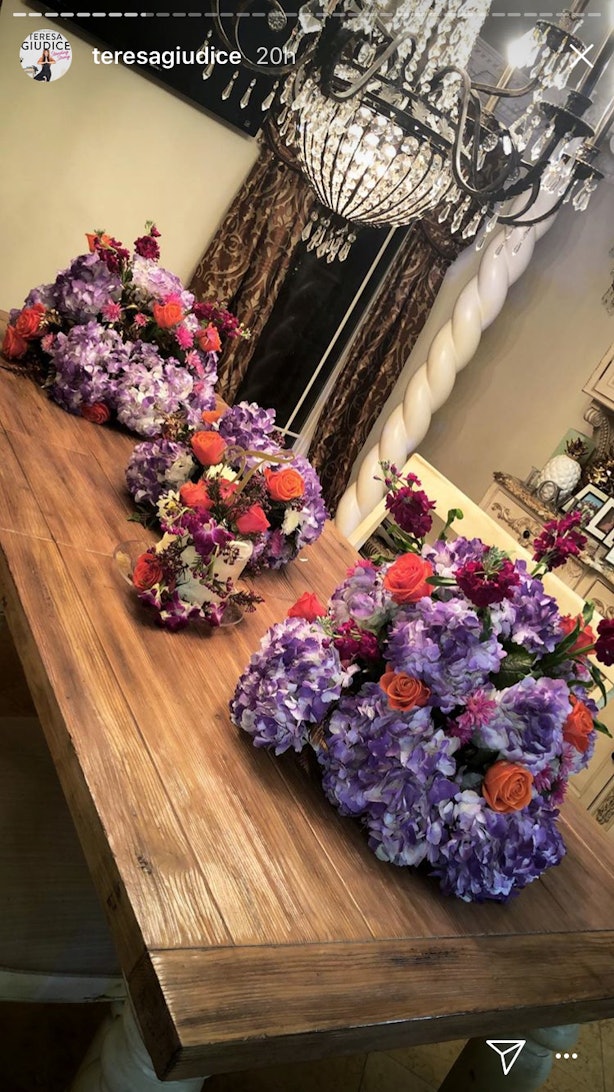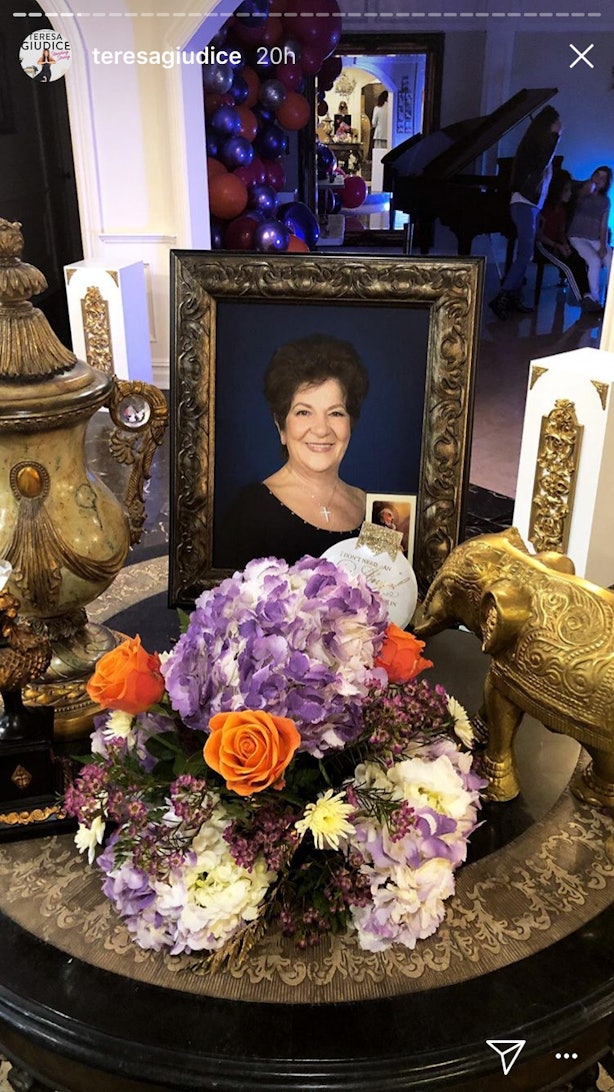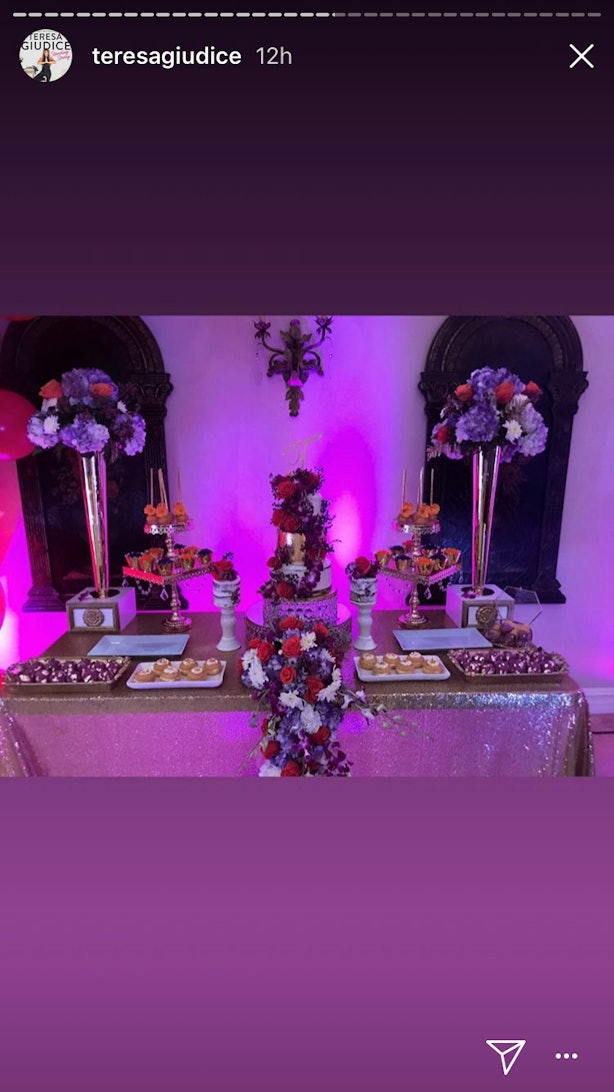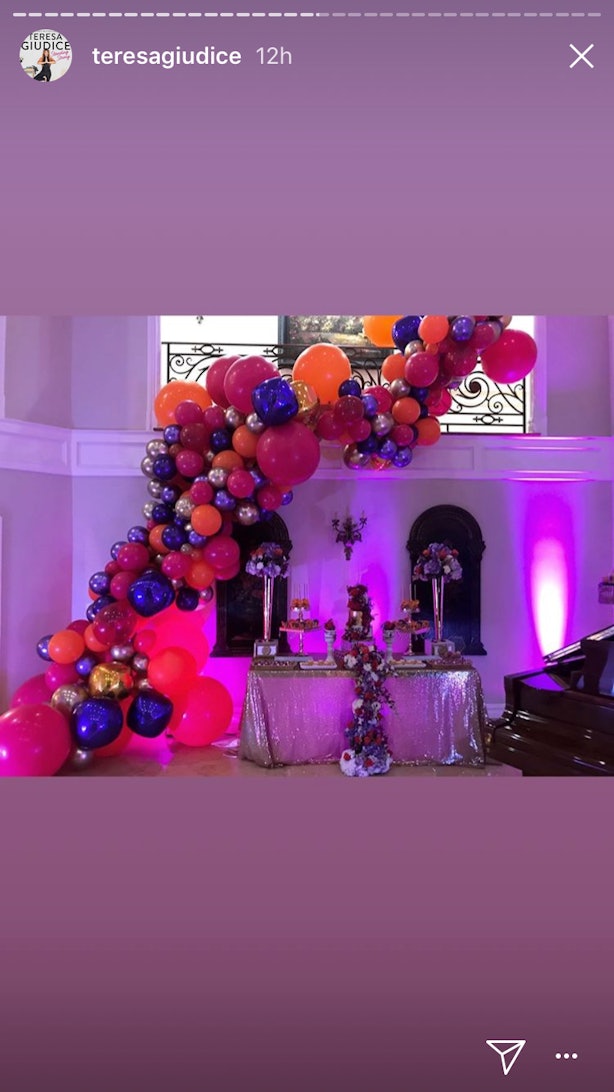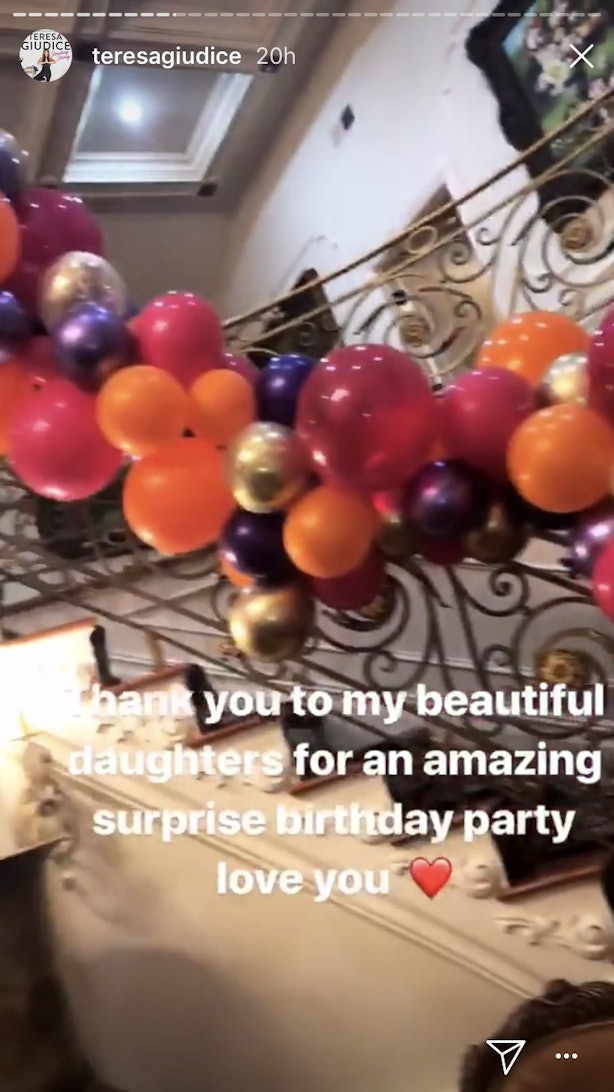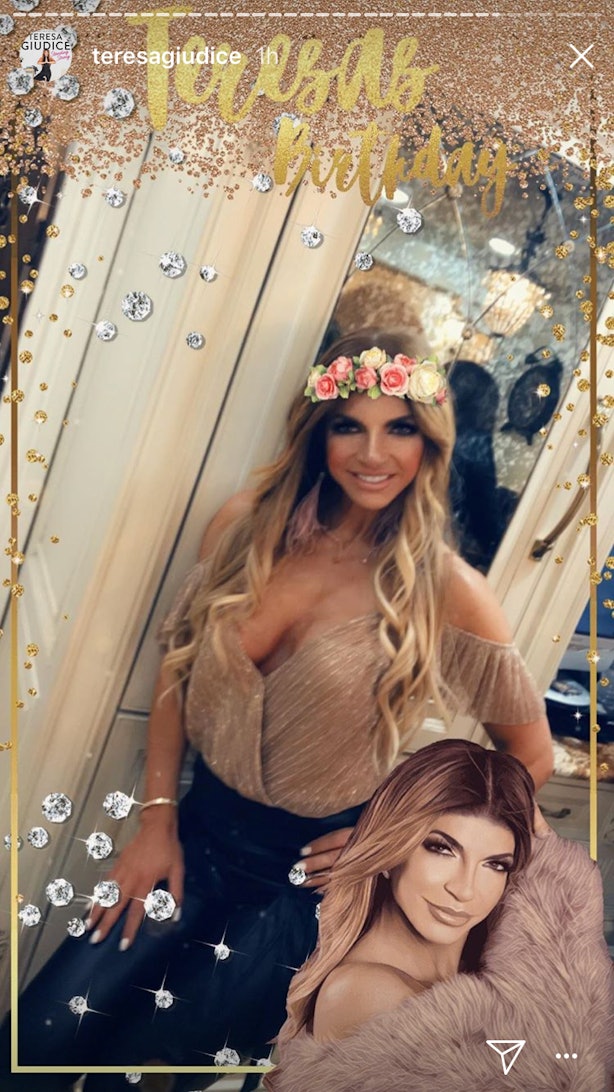 Teresa's Friends
The Giudice girls went beyond their immediate family with the guest list. They invited Teresa's longtime friend and Real Housewives of New Jersey co-star Dolores Catania, who shared a bunch of photos. They also invited their aunt Melissa Gorga to the celebration, along with Teresa's other close friends. There's no word on any other cast members who were present for the event, but maybe the surprise party will be a part of one of the episodes next season on Real Housewives of New Jersey.
Considering everything that Teresa does for children all year long, it makes sense that Gia, Gabriella, Milania, and Audriana would want to give back to their mom by throwing her a surprise party with her closest friends and family members. The Giudice girls did a great job throwing the party to make their mother feel special.
Source: Read Full Article