Girls, girls, girls — the short women and petite PYTs want all the height of their leggier peers (many of whom would love to give it to them for a chance to be a bit shorter!). But for all the vertically challenged stylistas, it's time to embrace whatever number of inches you've got.
Generally, the gals 5-foot-4 and under are considered "petite" in the fashion industry. But that doesn't mean you can't be short and pack a sweet punch with your style, too. Yes, it's true that certain styles  don't always flatter a shorter figure. But, we're not here to lay down any fashion laws — as we all know, rules (especially those of the sartorial variety!) were made to be broken.
That said, you can maximize every inch of your frame by avoiding the seven trend sins on this list. Not to worry, though; we won't cramp your style! We're also giving you ways you can make even these most problematic looks work for you.
1. Cropped pants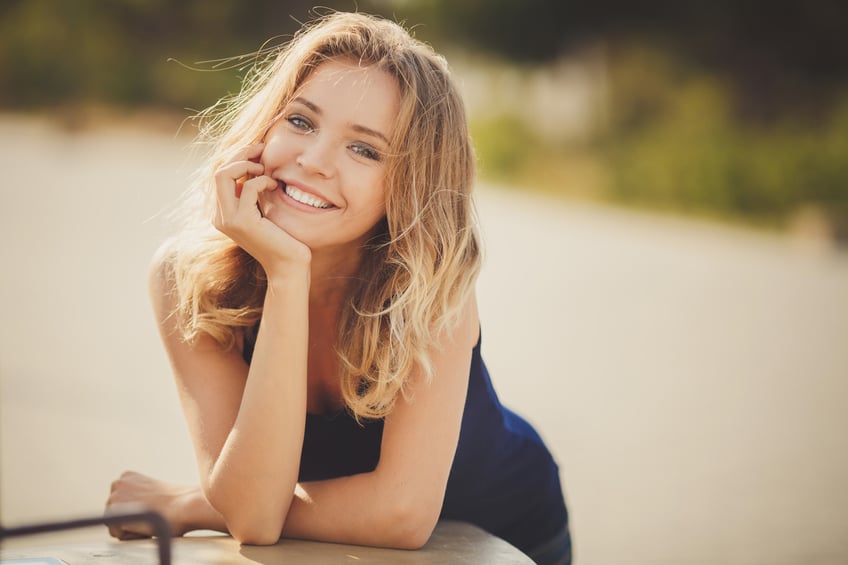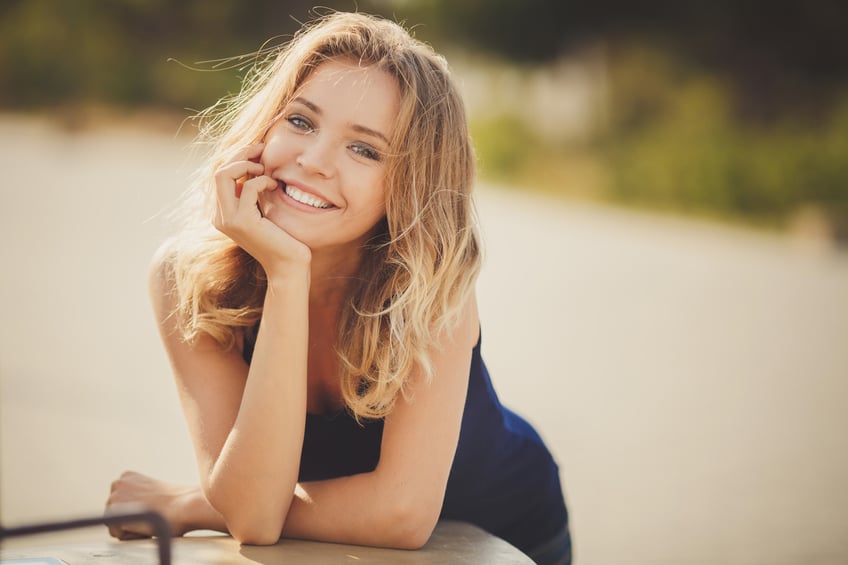 Short women should avoid wearing certain things. | iStock.com
Clam diggers, capris, pedal pushers, Bermuda shorts — whatever name you assign to them, they aren't always the best bet for the less leggy. Cropped pants or trousers can cut shorter legs in half, creating the illusion that they're even shorter. Another type of cropped pant that has been in with the trend-forward crowds is the harem pant. This style should also be avoided on most occasions, too, if you're on the petite side. They have a tendency to create a stumpy effect for your pins rather than elongating your figure.
How to make it work: If you must cut it short and hop on the cropped train, the key is to make sure the pants are not cropped too high and that the hem hits the ankle or just slightly above the ankle area. Wear them with heels for extra leg-lengthening power and tuck in your top or blouse. This is not the time to flaunt that long, flowing bohemian-style shirt.
2. Dropped waist
Thinking about a dropped waist? Don't. | iStock.com/fizkes
A dropped waist silhouette in a dress or a shirt is a pretty sure way to look shorter in no time. Contrary to logic, making your torso look longer does not help you look taller. It does, however, make your legs look shorter. We have a simple rule for all you petite PYTs, and it goes like this: two-thirds-one-third. You should define your waistline at two-thirds for the lower body and one-third for the upper body. So that means for the ultimate lengthening effect, opt for outfits that sit higher at your natural waist, which is to say not a dropped waist.
How to make it work: If you must simply indulge in a dropped waist, then at least go for a more body-conscious silhouette that's not too baggy or loose. It's also best to wear the look with heels rather than flats to add some height to your frame.
3. Big prints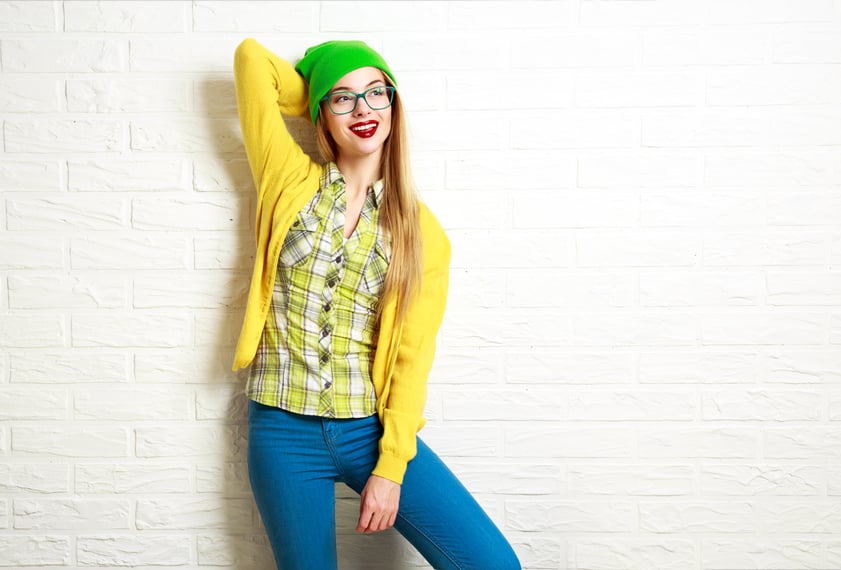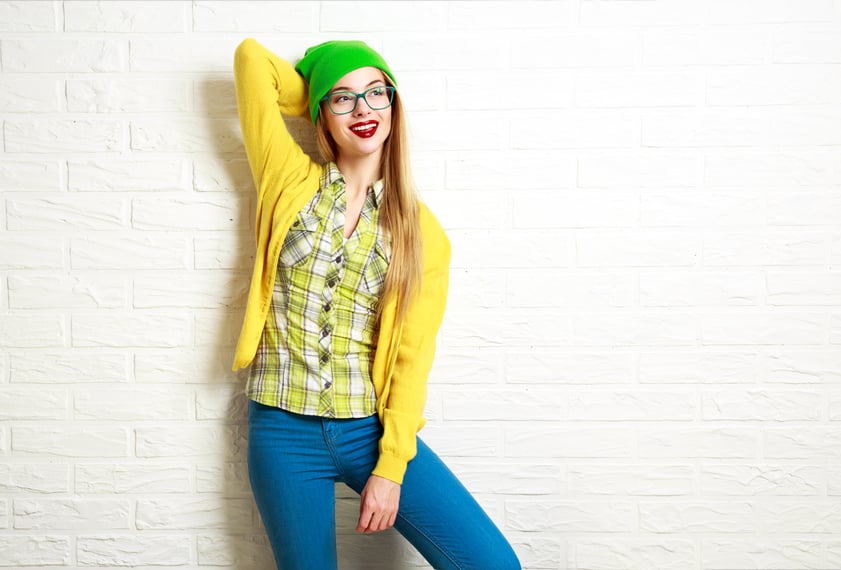 Prints are not meant for the petite. | iStock.com
We know you're a prints-cess who loves a good bit of pattern play. And we're not here to ruin the game. We just want to keep your checkers from moving down the wrong checkerboard. Big, bold prints such as an overwhelming geometric graphic or oversized floral can overwhelm a petite person and swallow you whole. And, as you probably already know, horizontal stripes are generally a no-no, too. They create the optical illusion of width when all you want is height! At the end of the day, you want the world looking at you and not at those stripes and shapes, after all.
How to make it work: Put the attention back in your court by opting for a print that's more proportional to your shorter size. If you love to wear a bright, perky pattern, then make sure it's a smaller, more delicate motif. And, go vertical when it comes to the stripes and immediately grow an inch or two. It's also better to wear busier prints with simple silhouettes — say, a mini sheath or shift — so that you aren't overwhelmed. Long maxi dresses are better kept to solid colors or less impactful patterning.
4. Statement necklaces
Statement pieces can overwhelm you. | iStock.com/sommaiphoto
Even if your middle name is bling, have caution when fastening on your next necklace. Statement and bib-style necklaces are all the rage, but wearing some of these doorknocker baubles tied around your neck can actually work against you. Why so? Well, the accessory divides the line between your décolletage and makes your neck look shorter as a result.
How to make it work: We would never want to be the ones to completely burst your bling bubble. So, instead of a shorter statement necklace, go for a longer length with a V-shape or a long pendant. This will give the illusion of elongating the neck, thereby also creating a long, lean torso, much in the same way as a V-neck top does.
5. Big belts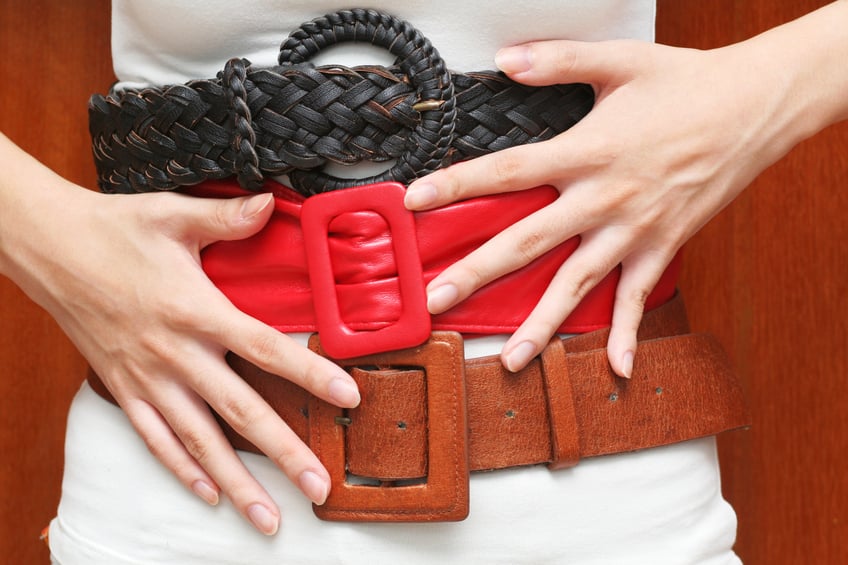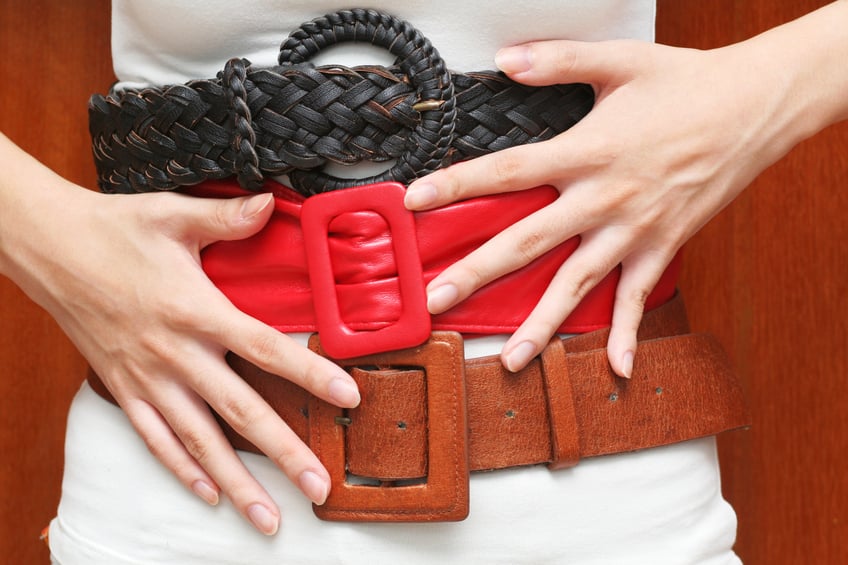 Belts like this will be too much. | iStock.com
If you like big belts and you cannot lie, we urge you to reconsider what you're buckling around your waist. The problem with this accessory is that it, in essence, cuts your body in half. So, if you're wearing a two- or three-inch-thick belt, you virtually just lost three visual inches on your frame.
How to make it work: You can still wear a belt, just think thin! Also, keep in mind, if you choose a belt that's the same color as your trousers or skirt, you'll make your legs look even longer. The monochromatic color continues the vertical line of your legs.
6. Oversized silhouettes
Baggy clothes won't work too well on a short frame. | iStock.com/g-stockstudio
Baggy, oversized statements and multi-layered looks may have their trendy moments at times, but it's best to stay on the bodycon side of the spectrum when you belong to the shorter set. Too much fabric in the form of long, loose tunics, languid shirt dresses, and super-wide-leg pants will simply be too much for your smaller proportions. And, remember, boxy tops keep their promises; they make you look boxy, especially if you're petite.
How to make it work: If you must mega-size it, then it's best to create some sort of shaping with the piece. Find looser silhouettes that have nipped-in waistlines, or add a thin belt. When it comes to maxi dresses, make sure the hemline hits right at the floor and doesn't drag. And, as for those wide-leg trousers, go for a structured fabric that isn't too loose-y goose-y.
7. Ankle-strap shoes
These shoes will make your legs appear shorter. iStock.com/MoustacheGirl
Ankle-strap shoes visually divide the bottom part of your legs, making them look shorter and stubbier. Keep your ankles as long and lean as possible by skipping the strap and selecting a shoe with a low-cut vamp or a sandal instead.
How to make it work: If you simply love the look of a strap, then try to do one of the following: Get the shoes in a monochromatic nude hue (it will visually lengthen the leg by blending in a bit); or find a shoe with a narrower ankle strap (it won't cut the line of your leg as much).
Follow Rachel on Twitter @rachellw and Instagram @rachellwatkins
Source: Read Full Article