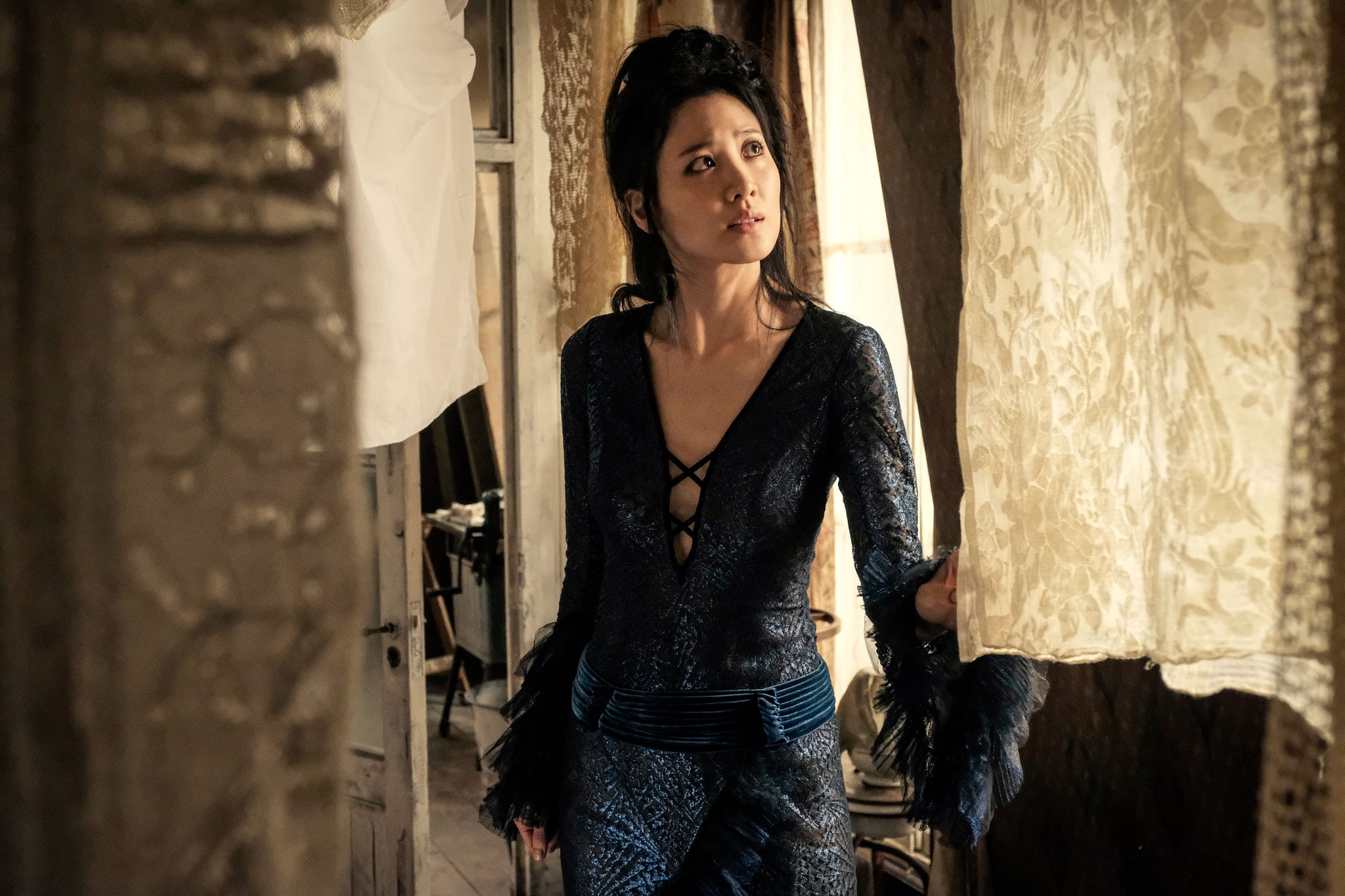 Are you sitting down? Just before the release of Fantastic Beasts: The Crimes of Grindelwald, we've stumbled upon a wild new theory courtesy of our favorite corner of the internet, Reddit. Now, as you know, the new Fantastic Beasts film will have connected threads to the Harry Potter books, even moreso than before. We're going to be a seeing young Minerva McGonagall, as well as a young and maybe slightly gay Dumbledore. But perhaps even more titillating is the mystery surrounding one of the books' great villains: Nagini.
Recently, we learned that not only would we meet the woman who will become Nagini, but we'll also get more information about her origin story. Like, for instance, the fact that she's a Maledictus. But here's where things get really interesting. According to Reddit user soupycutie, there's a lot of evidence to suggest that Nagini may be more than just Voldemort's future horcrux and snake companion. She might be his mother.
There are a few reasons why this may be so. For one, the movie takes place right around the time of Voldemort's birth. Like, within weeks of his birthday! There's also the fact that, in Harry Potter and the Half-Blood Prince, there's an interesting fact about Voldemort's mother. Mrs. Cole, who housed Tom Marvolo Riddle in her orphanage once upon a time, said those in charge wondered whether the woman had come from a circus. Just coincidence, or a decades-long secret that is about to have a huge payoff?
There are other threads as well: the fact that Nagini seems to have a very maternal relationship with Voldemort in the books, so much so that she even nursed him to health when he was in the process of being reborn. The theory even uses this as a way of justifying Voldemort's snake-like appearance. Perhaps he's just a chip off the old block. All of it's lining up, right?
Source: Read Full Article