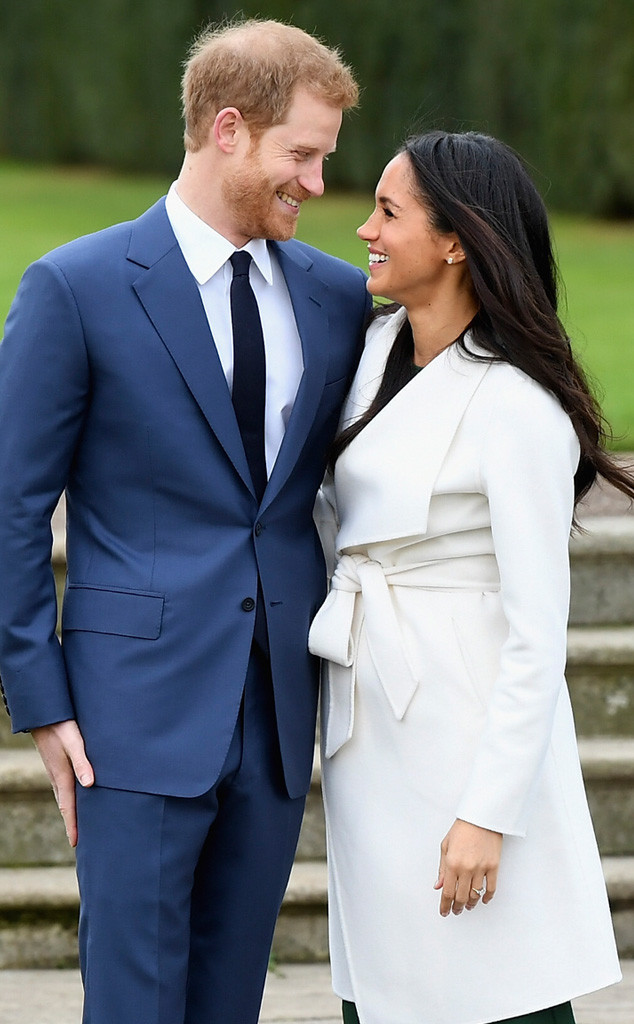 Samir Hussein/WireImage
It seems like the Today show hosts are having the most fun ahead of Saturday's big royal wedding! As the big day gets closer, the Today show crew is gearing up on the ground in England and having a blast doing so.
Ahead of the nuptials between Meghan Markle and Prince Harry, NBC's Today show hosts including Savannah Guthrie, Hoda Kotb, Kathie Lee Gifford, Megyn Kelly and more have headed across the pond. In between filming segments for their coverage here—that you can watch on NBC—they've been getting into the British spirit.
We're not surprised that these reporters are living it up Brit-style after seeing Kotb and Gifford's swoon-worthy Italian anniversary celebration last month. This time however things are a bit more regal. There are hats involved, tea and lots and lots of excited fan run-ins.
Take a look at all of the fun that these journalists are having now and try not be envious of their royal wedding adventures!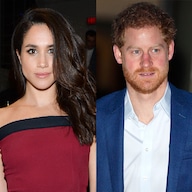 Photos
Prince Harry & Meghan Markle: Romance Rewind
Lookie lookie who is on my flight to London!!!
A post shared by Hoda Kotb (@hodakotb) on
Flying in style:
Even the hosts' travel adventures have been fun. On Thursday (May 17) morning Sheinelle Jones joined Gifford to fly the friendly skies and posted a slew of photos to document their trip. When Kotb headed to England she ran into a familiar face on her flight…Michael Strahan!
Hope you'll watch our special, Inside the Royal Wedding, TONIGHT on @NBC! 10p ET/9p CT
A post shared by Savannah Guthrie (@savannahguthrie) on
Royal teasers:
Guthrie has yet to post a photo in London this week, but she did post one teasing an upcoming NBC special that she worked on in England with Kotb. As you can see they are standing in front of Windsor Castle and they're all smiles.
Cheers from #London! ??#todayshow #royalwedding #royalweddingTODAY
A post shared by @ megyntoday on
Buckingham Palace or bust:
Kelly got to work as soon as she touched down in Londontown. She did however stop at Buckingham Palace to take a photo before getting into reporter mode. She's also been getting acquainted with all of the royal wedding souvenirs while in town.
Watch
Meghan Markle's Mom Meets Prince Charles and Camilla
Heyyyy look whose here @hodakotb on royal wedding duty too! Mother & daughter duo from Maine swipe left @cbsthismorning ready and so is Windsor!
A post shared by Gayle King (@gayleking) on
Famous faces:
Kotb has been having the most fun of the Today show team since she's been there a little bit longer. She stopped to meet some fans while out and about on Thursday and even ran into Gayle King! They looked like they were having a blast.
Totally normal xx
A post shared by Hoda Kotb (@hodakotb) on
Fan fun:
The Kathie Lee and Hoda co-host also made time to become friends with some of the locals in Windsor before the royal festivities really kick off. She posed for a selfie with some British lads and saw some creepy Harry and Meghan masks that we can't un-see.
Good morning from Windsor Castle! ??#RoyalWeddingTODAY (?: @photonate)
A post shared by TODAY (@todayshow) on
Work hard, play hard:
Even though the Today show hosts are there for work they seem to be happier than ever to work in England for the week/weekend. Kotb has been smiling from ear to ear as she's gone live from Windsor already this week. Plus, she's always up for some fun at work.
❤️
A post shared by Hoda Kotb (@hodakotb) on
As the rest of the Today cast continues to arrive in London and head to Windsor where the couple will be tying the knot this weekend more fun photos are sure to surface. Keep up with all-things royal wedding on E! and NBC.
(E! and the Today show are both part of the NBCUniversal family)
Watch E!'s five-hour Live From the Royal Wedding coverage Saturday, May 19 starting at 5 a.m. ET/2 a.m. PT for wall-to-wall coverage of Meghan and Harry's big day! Also, catch E! News every night at 7 and 11 p.m. the week prior for everything you need to know.
Watch the 2018 People's Choice Awards Sunday, Nov. 11, only on E!
Source: Read Full Article