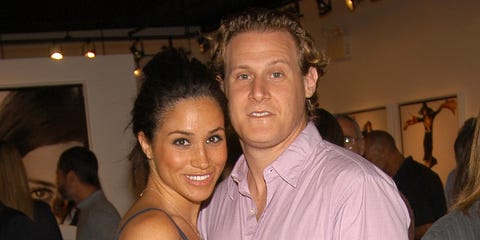 You know how Thomas Markle skipped Duchess Meghan's wedding to Prince Harry? And now he's essentially on a media tour talking about how bummed out he is? To be fair, Meghan's dad was in poor health ahead of her royal nuptials, but now it's been revealed that he also skipped Meghan's first wedding to film producer Trevor Engleson. Which is…not a great look.
Meghan and Trevor got married in Jamaica back in 2011, and apparently Thomas wasn't in attendance despite the fact that Meghan's mom Doria Ragland most definitely was. And now that fans have realized Mr. Markle skipped not one, but two, of his daughter's major life events, everyone is giving him a super hard time on Twitter.
Why haven't the reporters ask the million dollar question. Why wasn't @SammyMarkle64 and Thomas Markle Sr. at Meghan's first wedding. They are scam artists that are terrorizing a grown woman.
Do your research before making ignorant statements. Poor Thomas Markel he has no relationship with his son and 5 grandchildren. Also vindictive narcissistic dad never came to Meghan's first wedding.
None of the Markles attended Meghan's first wedding either. I find that very telling. https://t.co/OeLXH7vIoI
He's not really helping the situation though we don't know everything that's going on. Not a popular opinion but I feel for Meghan. Did he go to her first wedding?
He wasn't at Meghan's first wedding either so what's his beef?!
Thank you for responding. I know Thomas Markle did not go to her first Wedding either, but her mother did. He appears to have a problem with the husbands, it must be a control thing as the Alpha male.
You are just being dishonest Piers. Thomas markle was not even at the first wedding either. Did you not know that? Their relationship has been fractured for years
Thomas Markle is making a big fuss over his daughter not contacting him yet there was no mention of him attending her first wedding. I guess he let her down at that one too. This family thinks they're doing the right thing but they're only making matters worse. They to chill.
Thomas Markle didnt mind not attending Meghan's first wedding and didnt mind having no contact with her first husband or his family…. but suddenly she married Prince Harry of England, Thomas wants to be part of his in-laws life pic.twitter.com/WhianeiPIr
He wasn't at Meghan's first wedding either so what's his beef?!
Woof. Clearly there are lots of ~issues~ at play here, so here's some Julia Michaels to soundtrack this saga.
In any case, do you feel kinda bad for Thomas Markle?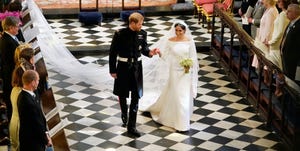 Source: Read Full Article