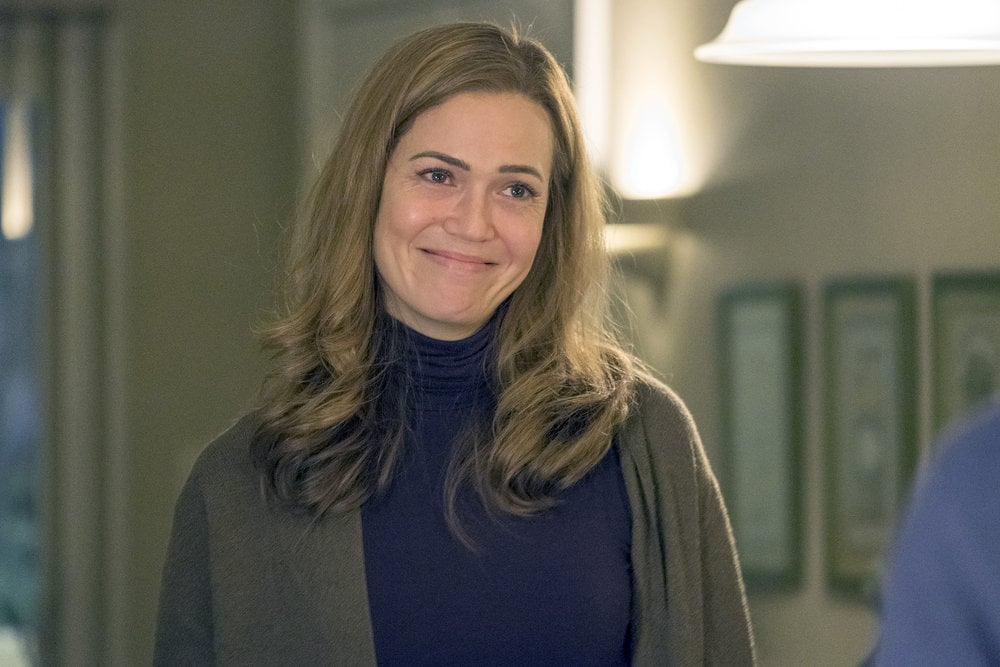 Warning: major This Is Us spoilers ahead!
This Is Us certainly didn't hold back on the twists during its season three midseason finale on Tuesday night. In addition to revealing that Jack's brother, Nicky, is actually alive in the present day, it also casually revealed who the mysterious "her" adult Tess and Randall were talking about in the season two finale is. While many people were worried it might be Beth, that theory was put to rest when she popped up in a flash-forward.
As Randall and adult Tess leave her office in the flash-forward, he asks if she let her mom know they are on their way. We then see Beth working at what appears to be a ballet company. When one of her employees relays the message, Beth confirms that they are going to visit Randall's mother.
There you have it! Rebecca is the mysterious "her" that everyone is going to visit. While the episode doesn't reveal the current state of the Pearson family matriarch, we have gotten a few hints throughout the past two seasons. During season two, we learn that Rebecca actually had a cancer scare. Even though she eventually finds out that she doesn't have brain cancer, we know that This Is Us never does anything by coincidence.
Although Rebecca might not die right away — it took us two seasons to finally learn how Jack dies — the flash-forward could be setting up the show's final story. The show's creator, Dan Fogelman, did confirm that the flash-forward in the season two finale will be the show's final timeline. Perhaps the series will end with the Big Three coming together over the loss of their mom. Talk about a full-circle moment!
Source: Read Full Article