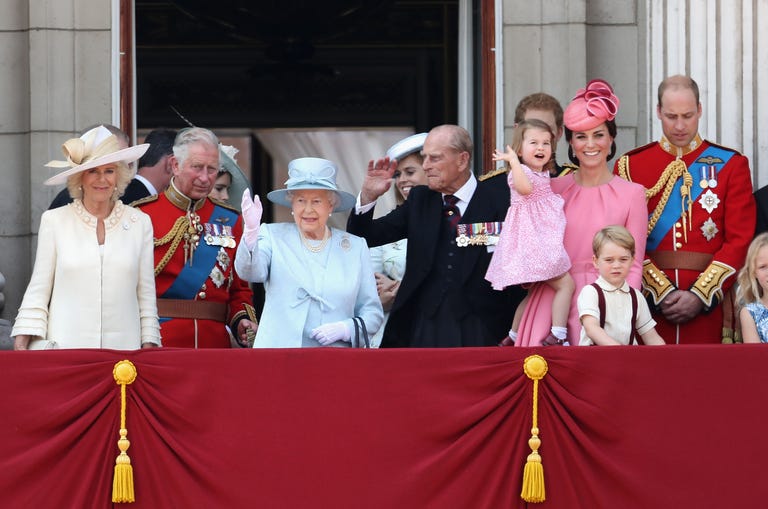 If you had to identify Queen Elizabeth's last name, could you? Prince William's? Princess Charlotte's? You certainly wouldn't be the only one who couldn't. It turns out the reason the world never hears about the royal family's last name is because they kinda sorta don't have one.
Below, everything you need to know about the royal surname (…or lack thereof).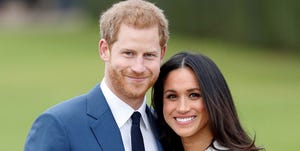 So … what is it?
Again, it's unclear! According to the official royal site, "members of the Royal Family can be known both by the name of the Royal house, and by a surname, which are not always the same. And often they do not use a surname at all."
In fact, until 1917, there were no last names at all. George V was the first to adopt a last name, declaring himself — and all male descendants of Queen Victoria henceforth — a "Windsor."
OK, but that was 100 years ago.
True. In fact, about 40-ish years after that, Queen Elizabeth and Prince Philip decided they wanted a different last name for their offspring than the rest of the family. From there, the Mountbatten-Windsor name was borne. They also decided at that time that anyone with the title "His/Her Royal Highness" didn't need a last name at all.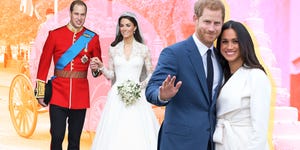 Wait. Where did 'Mountbatten' come from?
That's Prince Philip's last name! As he's the Crown's royal consort (the spouse of a reigning monarch), her last name comes last.
That means Meghan Markle is going to be Meghan Mountbatten-Windsor, correct?
Maybe! Technically? It's all very vague, really, but yes, by the Queen's 1960 declaration, that's what makes the most sense. Still, Harry himself is an HRH, meaning he doesn't have to use a last name ever.
Royal historian Carolyn Harris told Town & Country:"Once married, Meghan will sign as Meghan, no last name. Just as Harry signs as Harry. Royals use only a first name." So she very well could just be "Meghan" (or even Rachel! Meghan is her middle name.) after the wedding.
Harry will also likely be granted dukedom from the queen around then, which would make him, well, a duke, and her a duchess, just like her soon-to-be sister-in-law Kate.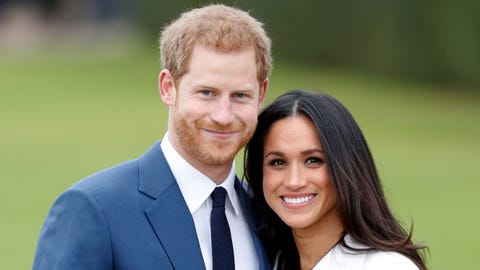 I could've sworn I'd seen Harry or William use another last name.
You did! Per INSIDER, it's not uncommon for royals to use "their family's territorial designation" as a last name instead. While they were in the military, they both served as William and Harry Wales (as their father, Prince Charles, is the Prince of Wales).
Then what's this new kid's name?
LOL TBD. His Royal Highness Prince X of Cambridge for now.
Follow Tess on Twitter.
Source: Read Full Article