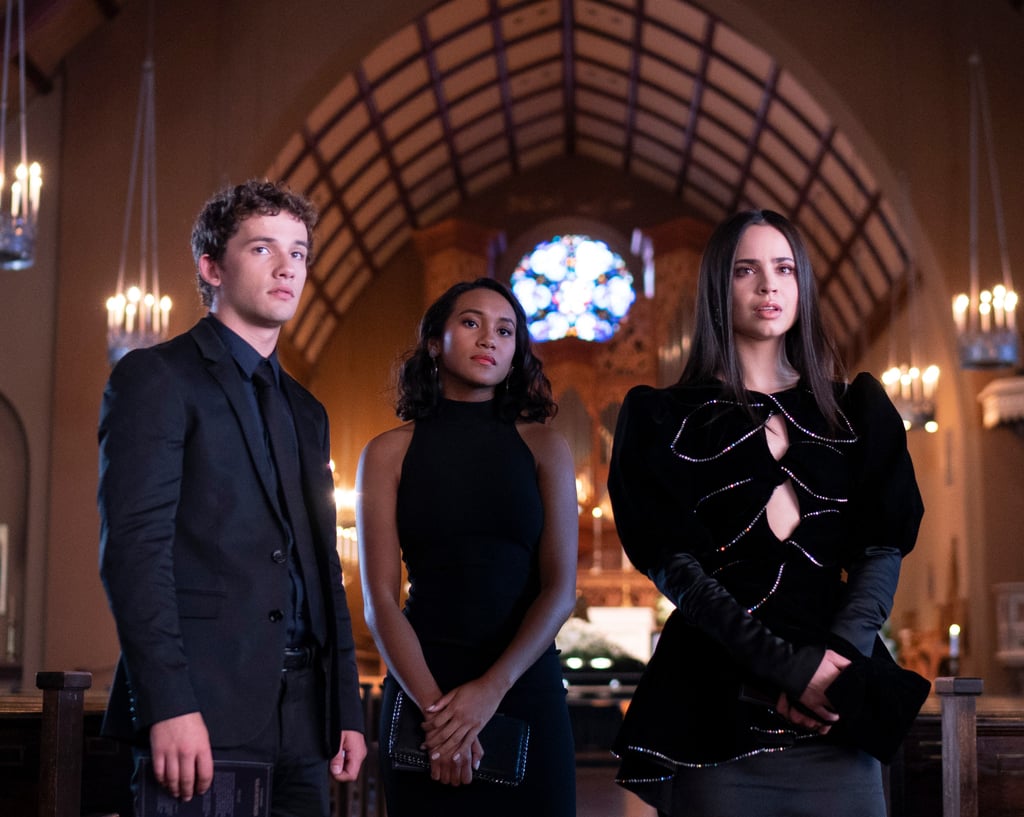 Who Is the Killer on The Perfectionists? Breaking Down the Most Likely Suspects

The Perfectionists premiered on March 20, and it's already shaping up to be just as dramatic as Pretty Little Liars. After getting well-acquainted with the brilliant and beautiful students of Beacon Heights University, we quickly learn that not everyone is as perfect as they appear. Ava (Sofia Carson) has some major family drama, Dylan (Eli Brown) is keeping a secret from his boyfriend, and Caitlin (Sydney Park) is struggling to get out of a fake relationship.
However, at the center of all the drama is the college's resident bad boy, Nolan, who has been blackmailing and lying to all three of the students. Fed up with Nolan's ways, Ava, Dylan, and Caitlin meet up in the woods and joke about how their lives would be so much better if he wasn't around. Interestingly enough, he isn't for much longer — Nolan meets a mysterious person on top of the school's roof and is pushed to his death. So, just who is the person responsible for his untimely demise? Let's break down the suspects, from least to most likely, ahead.
Source: Read Full Article