Whoopi Goldberg is a co-host on The View and has a legendary career in comedy and in Hollywood. But there was a time when Goldberg was a poor teenage drug addict with no hope. She worked her way out of poverty, making sacrifices along the way.
One of the biggest sources of inspiration? Her daughter, Alex (short for Alexandrea). Whoopi and Alex remain close to this day.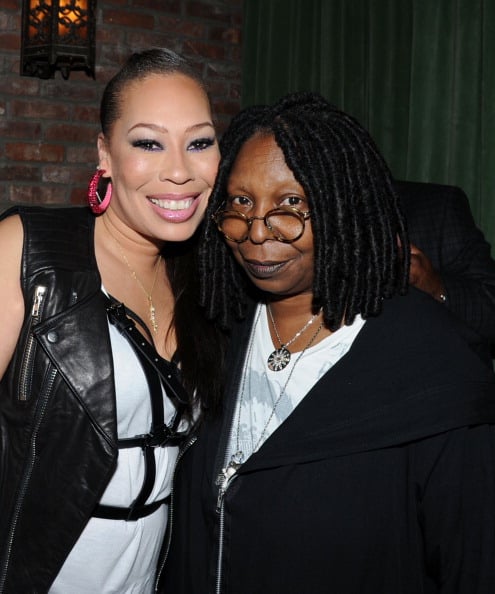 Who is Whoopi Goldberg?
Comedienne Whoopi Goldberg was born Caryn Elaine Johnson in
1955. Her father was a Baptist clergyman and her mom was a nurse and teacher. She
chose the stage name "Whoopi" because she became known for passing gas on stage
while performing, like a whoopie cushion.
Over the course of her career, Goldberg achieved a
rarity in Hollywood by winning an E.G.O.T. – that's an Emmy, a Grammy, an
Oscar, and a Tony award. It's clear that Whoopi Goldberg has a talent for all
of it.
But life wasn't always so rosy. Goldberg
struggled with heroin addiction during her teen years and eventually hooked up
with her drug counselor, Alvin Martin. Then she got
pregnant with her daughter Alex at the young age of 18. She dropped out of
high school before Alex was born.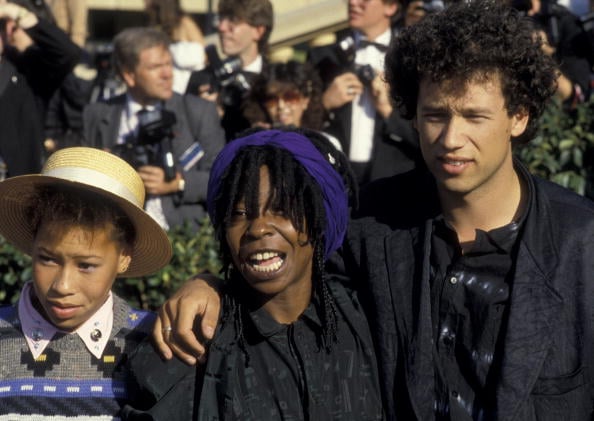 Whoopi Goldberg fought to make it as a single mom
With no money but tons of ambition, Whoopi Goldberg and her
baby daughter moved to Los Angeles in the mid-70s. She told The Telegraph that
she was willing to take any job during that time just to make ends meet. That's
how she would up getting lots of experience with different jobs including a brick
layer and mortuary cosmetologist.
Alex has memories of this time as she explained in an
interview with TheGrio.com:
"I know what it's like
with the food stamps, because my mom has her [Welfare] cards
framed," she said. "Seriously … I remember that. I remember we had
the one room space and we slept in the bed together. I remember when we wanted
to travel we would drive across the country in broke down bugs. We didn't have
the money to go to movies."
Alex Martin must look up to her mom since she followed in her footsteps. Martin is an actress and film producer who was awarded the title of Miss Golden Globe in 1994.
Now
mother and daughter are best friends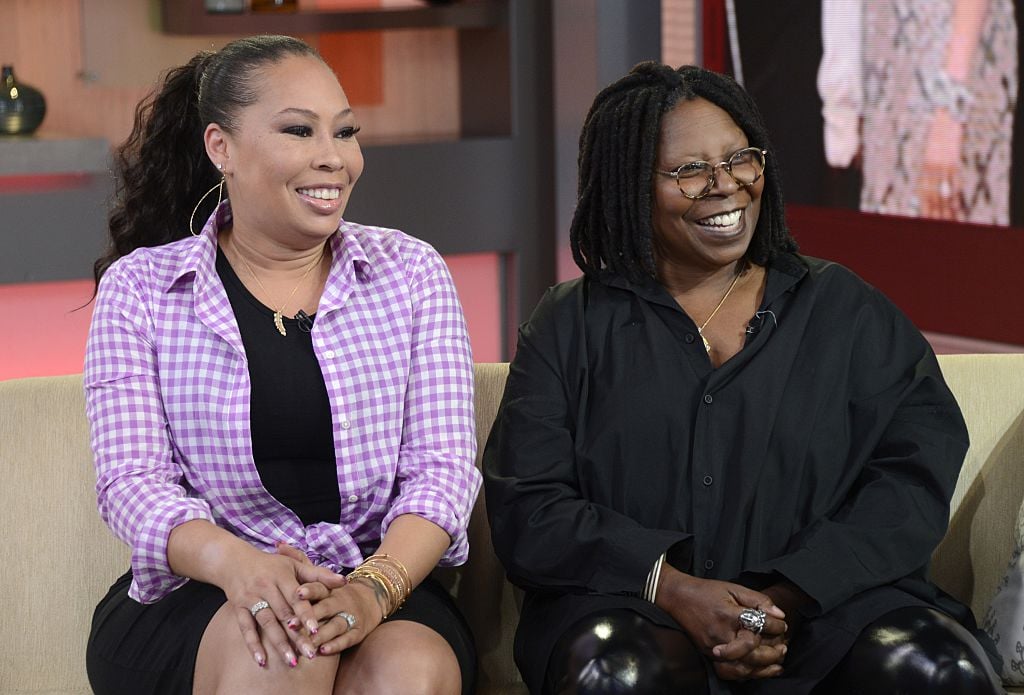 Alex grew up watching her mom achieve fame and fortune thanks to perseverance. But when it comes to being a mom, Whoopi has said that Alex, who has three kids now, is a "better mother than she ever was."
Obviously Whoopi Goldberg made an impression on her daughter. Alex told Wendy Williams that she and her mom talk multiple times per day about anything and everything. There are no secrets between this tight-knit family.
Whoopi agrees that they two are super close. While talking about Alex on The View, Whoopi called Alex her "best friend" and said she's one of the best people she's ever known.
So sweet!
Source: Read Full Article