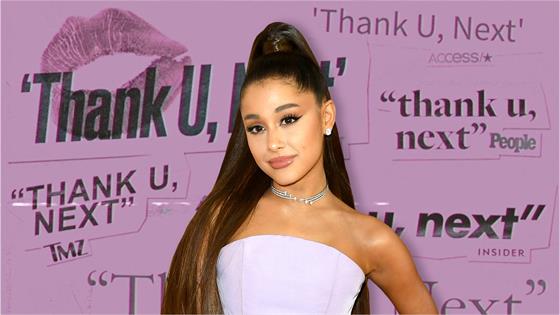 Thank u, first.
Ariana Grande has yet to perform at 2019 Coachella, but she's already making history at the iconic music festival.
Ariana will be the youngest artist to ever headline Coachella when she steps out on stage, likely in her signature boots, on Sunday night in Indio, Calif.
"Humbled and excited as all hell @Coachella," the 25-year-old shared on Twitter after it was announced she was set to headline night three both weeks of the festival. "Thank U."
While she humbly didn't brag about the history-making performance, her manager Scott Braun was more than happy to do so on her behalf.
"See you in the [desert]. @arianagrande 4th female to ever headline and the youngest headliner in the history of the festival!" the proud Braun posted on Instagram. "History congrats Ari. #coachella."
Oh yeah, that's right: Ari is only the fourth female artist to headline the event as well, following in the iconic footsteps of Beyoncé, Lady Gaga and Björk.
To sum it up: Ariana's performance is a big freakin' deal and the desert is ready for Arichella.
Ariana's Coachella performance comes after a year and a half of ups and downs for the pint-sized singer, and close to one year from the release of the first single off her 2018 album, Sweetener.
As Arianators know, a lot can happen in a year.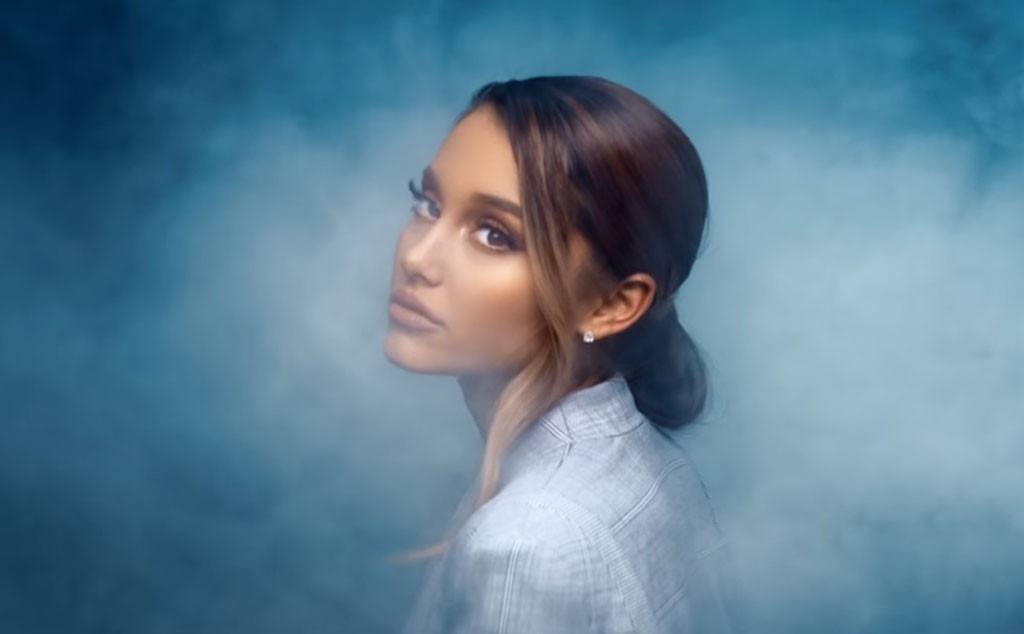 YouTube
She continued, "Time is the biggest thing. I feel like I shouldn't even be talking about my own experience—like I shouldn't even say anything. I don't think I'll ever know how to talk about it and not cry."
Ariana held a benefit concert to raise money for the We Love Manchester Emergency Fund just one week after the devastating day. One Love Manchester lead to each of the 22 victims' families receiving $324,000 – $13 million. The singer then continued her tour as a tribute to her late fans.
The tragedy inspired many of the songs on her album Sweetener, which she began working on right after finishing her Dangerous Woman tour overseas.
Music became a version of therapy for Ariana, who said, "Everybody thought I was crazy when I got home and wanted to hit the ground running. I was in the studio the next day. I am a workaholic."
As Ariana released new music and opened up about her experience, her new romance with Davidson blossomed for all of her fans to see.
"I have no wish," she wrote on a photo of Davidson on her Instagram Story in June, the night before her 25th birthday. "I have everything I ever wanted hi."
And one month after confirming their relationship, was revealed Ariana was engaged to Davidson, with their romance clearly inspiring Ari's work, with "R.E.M." was all about their fast-paced relationship and "Pete Davidson" being added as tracks on Sweetener, which came out in August after months of anticipation and promotion.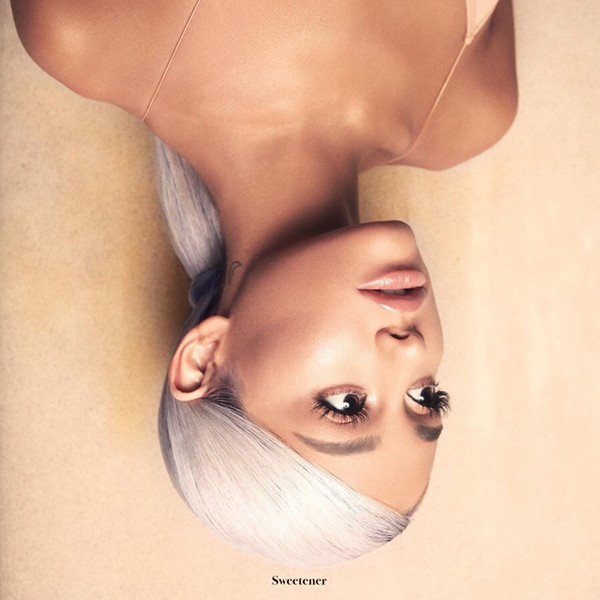 Republic Records
Sweetener debuted at No. 1 on the Billboard 200, marking her third time at the top of the U.S. charts.
"It's so crazy. It's been a wild ride," she said on Aug. 25 at the L.A. edition of her Sweetener Sessions. "I don't know what the f–k I did to get so lucky."
But in September, Ariana's world was rocked when Miller, 26, suddenly died from mixed drug toxicity. Following his tragic passing, a source told E! News Ariana was "truly devastated."
Over a week after his death, Grande broke her silence, penning an emotional tribute to Miller on social media.
"I adored you from the day i met you when i was nineteen and i always will. i can't believe you aren't here anymore. i really can't wrap my head around it. we talked about this. so many times. i'm so mad, i'm so sad i don't know what to do. you were my dearest friend. for so long. above anything else," Ariana wrote on Instagram. "I'm so sorry i couldn't fix or take your pain away. i really wanted to. the kindest, sweetest soul with demons he never deserved. i hope you're okay now. rest."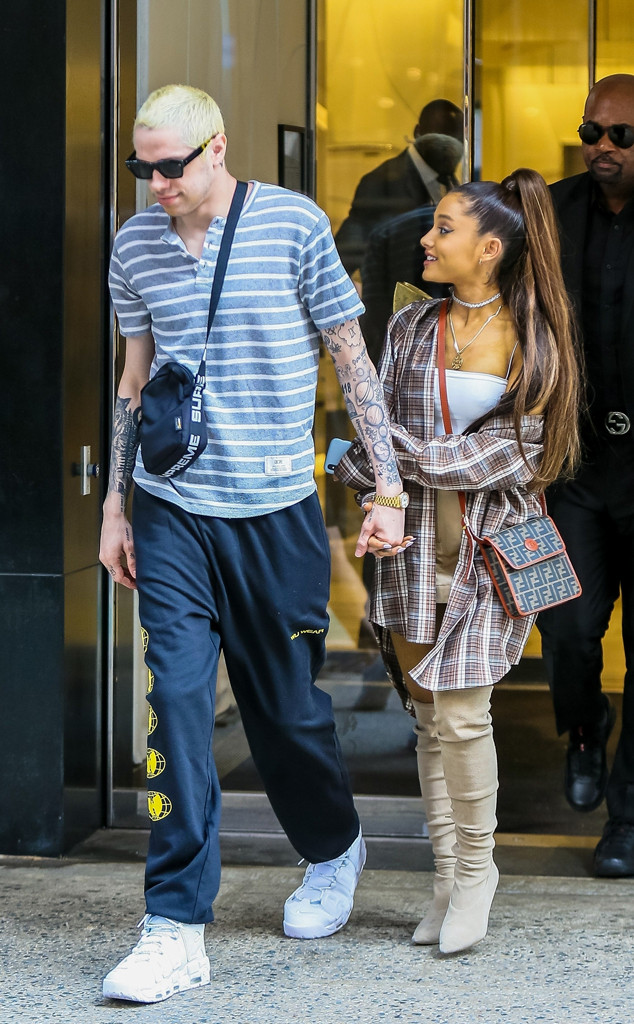 BACKGRID
Initially set to attend the 2018 Emmys later that month, Ari's team announced she was no longer going to the event.
"Given the events of the past couple of years, Ariana is going to take some much needed time to heal and mend," her team said in a statement. "She will be staying close to home and using this period to spend time with her loved ones and work on new music without deadline."
In mid-October, Ariana and Davidson broke up and called off their engagement, with a source telling E! News the singer was the one to initiate the split.
"She has been struggling emotionally and is not in a situation where she should plan a wedding," a source told us. "She had to take a step back and just breathe for a minute. She's been completely overwhelmed and wants to slow down."
After an emotional and eventful year, Ariana returned to her "happy place": the recording studio.
Following the split, a source told E! News that Ariana "wants to pour her heart and soul into her music, and being in the studio really helps her deal with her emotions."
And that's exactly what she did, putting out her most successful album to date.
Source: Read Full Article