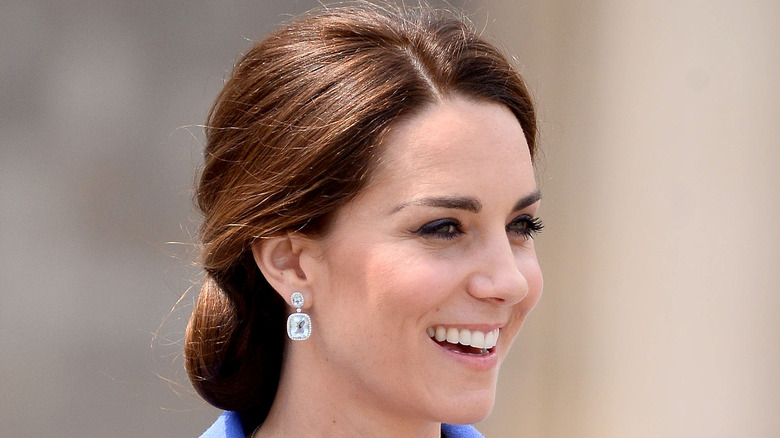 As part of her role as Duchess of Cambridge (among many other jobs), Kate Middleton is a royal patron of several charitable organizations and sports-related institutions. From the All England Lawn Tennis and Croquet Club (which hosts Wimbledon every year), to SportsAid (which helps fund young athletes' training in the United Kingdom), the duchess has many patronages to her name (via the royal website). Her role as a senior member of the royal family has also led her to founding a mental health not-for-profit organization, Heads Together, with her husband, Prince William, and brother-in-law, Prince Harry.
Away from her royal duties, the duchess has developed a keen eye and interest for photography. She has photographed many of the Cambridge's official images, especially ones of the young Princes George and Louis, and Princess Charlotte. She is patron of The Royal Photographic Society (via the royal website) and published her first photography collection titled "Hold Still: A Portrait of Our Nation" in 2020.
The Duchess of Cambridge's latest project combines her love of photography, her patronage of The Royal Photographic Society, and her philanthropic ability to raise awareness for special causes. Some of Kate's photographs are to be included in a new exhibition at London's Imperial War Museum, where her images will be among "50 contemporary portraits of Holocaust survivors and their families," she wrote on Instagram. Here's everything we know about Kate Middleton's latest project.
The Duchess of Cambridge's latest project honors Holocaust survivors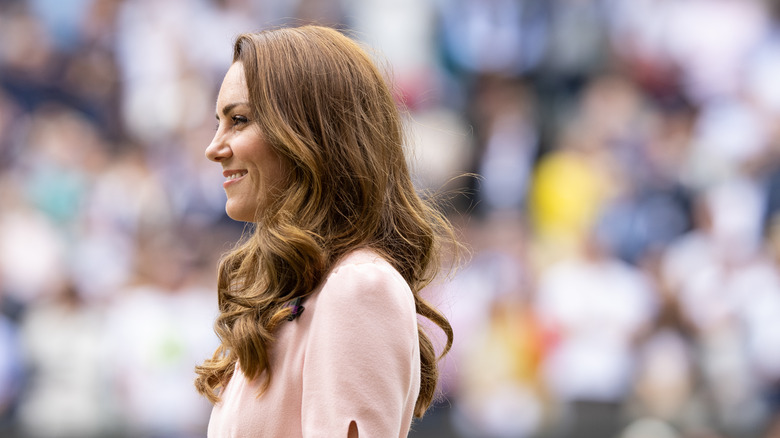 The Duchess of Cambridge's latest project, photographing survivors of the Holocaust, is a touching and poignant display of her talent and influence — naturally, she said she was "honored" to be part of the new photography exhibition, held at the Imperial War Museum in London. The exhibition — in partnership with the Royal Photographic Society, Jewish News and the Holocaust Memorial Day Trust — marks 75 years since the end of the Holocaust.
The duchess photographed two Holocaust survivors, Steven Frank and Yvonne Bernstein, at Kensington Palace for the exhibition. When she met Frank and Bernstein — who both settled in the United Kingdom after World War II (via the Daily Mail) — the duchess described them as "two of the most life-affirming people that I have had the privilege to meet," (via Town & Country).
The Duke and Duchess of Cambridge's Instagram account first shared the news of the collaboration with a behind-the-scenes photograph of Middleton with Frank and his granddaughters, writing, "Displayed for the very first time, these powerful photographs capture the special connections between Holocaust survivors and the younger generations of their families, and remind us of our collective responsibility to ensure their stories live on."
"The photographs present a group of survivors who made the UK their home after beginnings marked by unimaginable loss and trauma," the duchess continued in the post. "While offering a space to remember and share their stories, these portraits are a celebration of the full lives they have lived and the special legacy which their children and grandchildren will carry into the future."
Source: Read Full Article