Best known as Dr. Johnny Fever on the hit sitcom "WKRP in Cincinnati" and Charlie Moore on "Head of the Class," the venerated comedian picked up two Emmy nominations for his sitcom work.
Howard Hesseman, nominated for an Emmy twice for his work on one of the most cherished and beloved sitcoms of all time, has died from complications from colon surgery he had last summer, per The Hollywood Reporter. He was 81.
Despite only running for four seasons from 1978-82, "WKRP in Cincinnati" became a touchstone of American comedy, and no one personified its counter-culture power more than Dr. Johnny Fever, brought to indelible life by Howard Hesseman. In many ways, Hesseman was Dr. Johnny Fever.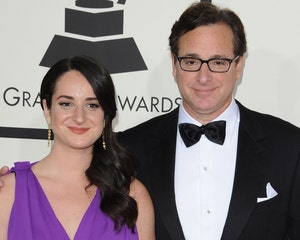 Bob Saget's Daughter Lara Shares Touching Tribute to Late Father
For an entire generation of fans, Hesseman made working in radio looking infinitely cooler than the reality often is, and still serves as an inspiration for so many who've made that industry their career.
In fact, so ingrained was he with that character, that it was a little jarring for fans when the versatile actor and comedian gave another four years as the compassionate, thoughtful and intellectual Charlie Moore on "Head of the Class," starting just four years later in 1986.
Hesseman took his counter-culture status in the late 1970s and early 1980s to a stage well-suited for all of it, hosting "Saturday Night Live" on three different occasions. He was one of those hosts beloved by the cast who seemed to mesh almost seamlessly into the comedic chaos, with one of his most memorable moments coming when he invited the viewing audience to moon the president.
O.G. cast-member Laraine Newman was one of the first to pay tribute to Hesseman after his passing, tweeting memories of times they shared together. Fellow "SNL" alum Michael McKean, who worked with Hesseman on "This Is Spinal Tap," honored his long-time friend while acknowledging his outsized footprint in the world of improvisation.
You can check out these and more tributes from fans and even radio professionals to the comic icon below.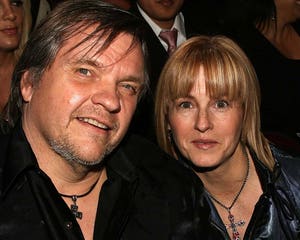 Meat Loaf's Wife Deborah Aday Reflects On Their Love Story, Daughter Also Pays Tribute
Source: Read Full Article