A Massachusetts woman has been charged with stealing from her dead mother during her funeral.
The theft happened on Friday while family members were attending the funeral of Audra Johnson, mother of Alyce H. Davenport, age 30. According to police documents, the late mother's fiancée discovered that their house had been broken into following the service.
Thomas Baillet was engaged to Johnson before her untimely demise. Following the funeral, he returned home to find his bedroom door frame damaged and the bedroom safe missing. He then contacted police, who immediately considered Davenport a suspect for having been kicked out of the home recently after an argument over her drug use.
Davenport did not attend her mother's funeral, nor did she answer any calls from the family during or after the service.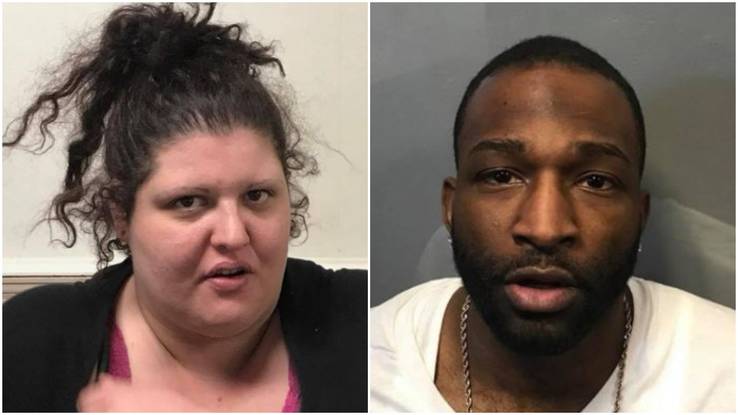 Authorities put out an APB for a blue Honda belonging to the recently deceased Johnson, as the daughter had stolen it as a getaway vehicle. The car was spotted on Saturday by highway patrol parked on the side of the road. Patrolmen asked to search the car, but Davenport refused and slammed the trunk closed when police attempted to look inside.
Police were eventually able to search the car where they found the stolen safe. Authorities were also able to determine that Davenport had been staying with her accomplice, 29-year-old Diron Conyers, in a nearby Sturbridge motel. A search of the motel found other items that had been in the safe, including jewelry, keys, and cell phones. A checkbook from a Connecticut home was also found. Cocaine residue was found on motel furniture.
A search of Davenport's car also found a bag containing $5000 in coins, legal documents, a bag of knives, and jewelry.
Davenport was already known to police, with the police report stating, "Alyce also has a history of larceny, identity theft, and forgery." Conyers has a long police record including armed robbery and theft.
Bail was set at $15,000 for Davenport, while Conyers was remanded due to an outstanding warrant. Both are due back in court on February 6th.
Source: Read Full Article