Keep your feet on the ground, but don't forget to look up, bbs! On Monday, Venus enters earthy, stable Capricorn, helping us find high-quality romantic bonds. On Tuesday, a New Moon in Sagittarius inspires you to look within and ~imagine~ exactly what you'd like your life to become. On Wednesday, Neptune Retrograde in Pisces ends and gives us intuitive insight on Thursday, aka Thanksgiving, when it trines with Mercury in Scorpio.
ARIES
The quality of your relationships at work determines the quality of your work, Aries! Venus enters your career sector on Monday, helping you showcase your social skills. A New Moon on Tuesday is listening to your travel and education intentions for expansion. Your intuition on Thursday is helping you see a deeper truth more clearly, so trust and follow your feelings.
TAURUS
Did you remember to renew your passport, Taurus? Venus enters your travel and academic sector on Monday, helping you fall for a nerdy type and/or someone who's from a totally different world than your own. A New Moon in your intimacy sector this Tuesday helps you take relationships to deeper places. Your intuition will lead you to stronger friendships and romances this Thursday, so don't second-guess your gut!
GEMINI
Turn up the heat, Gemini! Venus enters your erotic and intimate sector on Monday, which'll raise the temps in your bedroom this winter. A New Moon in your romance zone on Tuesday is listening to your intentions on relationships, aka get ready for a new love story that isn't some cheesy Christmas rom-com! A breakthrough realization on career arrives Thursday, so make sure to jot it down before you slip into a turkey coma.
CANCER
Ready for romance, Cancer? Venus lights up your love life on Monday, helping you invite new people into your circle and deepen your current bonds with your ride-or-dies. A New Moon in your wellness zone this Tuesday wants to manifest your intentions for a healthy transformation. Don't sweat the small stuff on Thursday; stay focused on your confidence and the big picture only!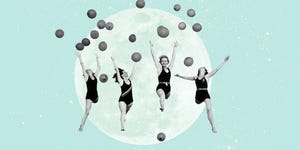 LEO
2020 resolutions already, Leo? Venus enters your health and wellness zone on Monday, helping you get a beautiful head start on the personal transformation front. Tuesday's New Moon is listening to your intentions on courage, creativity, worthiness, and romance—so, you know, think of some! A healing Thursday allows you to be a space for healing, honesty, and empathy with family.
VIRGO
Confidence looks so good on you, Virgo! Venus enters your charisma zone on Monday, inspiring you to fully feel yourself. Enjoy it! A New Moon in your home/family zone on Tuesday will manifest your intentions about the people and places that feel like home. Be a thoughtful mediator on Thursday and help other people find the "win-win." Or just keep refilling everyone's wine glass.
LIBRA
Hoping to reconnect with a hometown honey this week, Libra? Venus enters your home and family arena on Monday, attracting compassionate partners who keep your tender heart safe. A New Moon in your communication zone helps you practice more direct speech and active listening for key details. Do yourself a favor and indulge—we're talking OTT holiday decorations, seconds of stuffing, whatever you want—this Thursday.
SCORPIO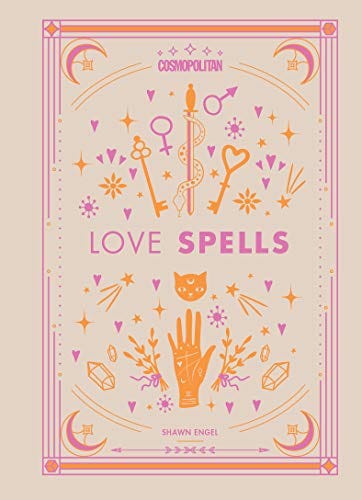 You have a way with words, Scorpio! Venus enters your dialogue zone on Monday, making you a smoooooth talker. You'll also feel drawn to others who know how to talk the talk too. A New Moon in your financial sector this Tuesday will manifest your intentions on values and money. You'll enchant the holiday crowd on Thursday with your stories, jokes, and communication styles.
SAGITTARIUS
Get the bag, Sag! Venus enters your financial zone on Monday, giving that bank account a glow-up—that is, as long as you stay disciplined. The annual New Moon in your sign is on Tuesday, so tell the Universe your highest and brightest wishes so it can get to manifesting. Keep the conversation soulful on Thursday—your wisdom and authenticity are gifts to your family. No, you don't need to remind everyone at the table of that by reading this aloud to them.
CAPRICORN
You're irresistible, Capricorn! Venus beautifies your sign on Monday and makes you the belle of the winter balls this holiday party season. Enjoy the magnetism, romance, and glamour! A New Moon in your completion sector will manifest your intentions on what you want to be released from. Talk to and treat family on Thursday like they're friends to ease tension and keep the holiday tranquil. You know what I'm talking about, Cap!
AQUARIUS
Keep the faith, Aquarius! Venus enters your spirituality zone and it'll have you thinking about soul mates, meant to be, that sort of thing. A New Moon in your friendship zone on Tuesday will reunite you with or draw new close connections to you. Your leadership style will be a gift on Thursday as you flex your hostess skills for your friends and fam.
PISCES
Just a friend, steamy hookup, or both, Pisces? Venus blurs the line between romance and friend zone on Monday, helping you find the best of both connections. Tuesday's New Moon is listening to your intentions on career, so declare high-minded visions for your professional purpose! Your optimism, wisdom, and kindness will earn you the title of most popular lil fish in school, or wherever you are, on Thursday.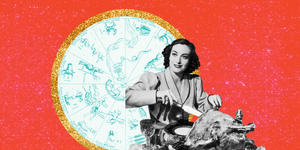 Source: Read Full Article