Acting is not for everyone, especially in the special effects world of today.  As audience members, when we watch a film, we don't think about the green screens, script revisions, and dedication it takes to make the movie we just paid to see.  With films and any storytelling, the goal is to bring the viewer into a suspicion of disbelief, where the audience ignores the reality that they are watching a movie and accept it as reality in order to be entertained.  An actors performance factors into this heavily.  If their portrayal of a character is not believable or it seems like they are phoning it in, it will impact the enjoyment of the story and the film itself.  Acting is not easy by any means and we give major props to those in the business for providing us with amazing storytelling through film or television.  There are a number of actors that do not get the recognition that they should for their performances.  They consistently blow us away with their abilities to pull us into the world of their films or shows.  Actors such as these are underrated.
On the flip side of that coin, there are also actors who play different characters the same way, give a one-dimensional performance, overact, or portray themselves in every role.  They may have even been extremely talented at one point and have now reached a point in their careers where they don't care to try anymore, or that choose the same type of roles over and over again, playing it safe.  These actors would be considered overrated.
Below is a list of 10 Underrated and 10 Overrated Male Actors.  This list is only some of the talent or lack thereof that is out there.  Just because an actor is on our "Overrated" list doesn't mean they are not liked.  They're just overrated.
20

Jensen Ackles – Underrated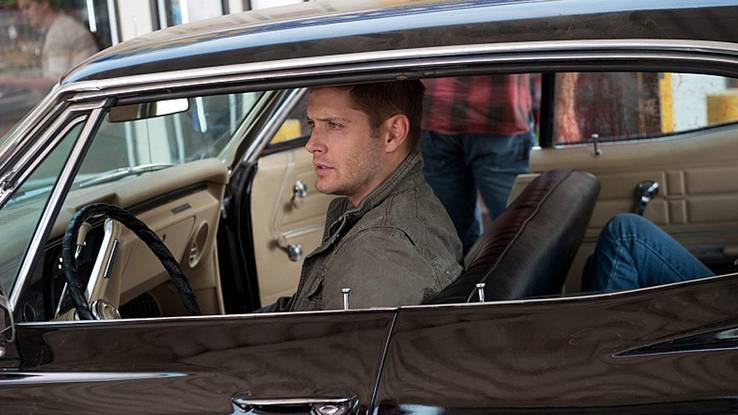 Jensen Ackles is most known for his role as the protective older brother "Dean Winchester" in Supernatural. The show has become the longest ever running Sci-Fi show thanks to the acting of it's two main stars. The audience believes that Jensen is "Dean" and cries right along with him during tough times on the show. Jensen began landing guest roles in 1995. He has played "Dean" since 2005. He is one of those actors that you can watch on mute and still know exactly what is going on. Supernatural has amassed one of the largest fan followings ever. The fans like Jensen are kind, helping individuals that are a family like no other. Jensen may not have an Emmy or an Oscar on his shelf but you know what, he doesn't need it. He is the most talented actor on the small screen. I'm just glad that I've been able to witness the roller coaster of emotions he goes through week to week since 2005. Jensen is also a director and has started a brewery in Texas called Family Business Beer Co.  According to IMDB, Jensen provided his acting chops for a fellow actor, Josh Duhamel's The Buddy Games.  Which is listed in post-production.
Though Jensen is mostly seen on the small screen, there is no denying the talent he has as an actor.  There's a reason why his show has been on as long as it has and has the loyal fan base that it does.  One of those reasons is Jensen Ackles.
19

Leonardo DiCaprio- Overrated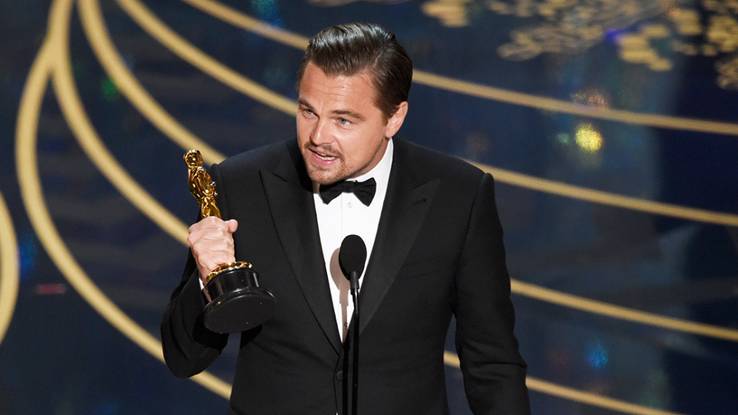 Unlike many of the "overrated" actors on this list, Leonardo DiCaprio is on it for a very different reason- overacting. That being said, we do admit that he gave an amazing performance in the film What's Eating Gilbert Grape in 1993. This film put him on the radar of Hollywood studios. He was cast as "Romeo" in Romeo + Juliet and became an instant heartthrob. He was a melancholy, pretty boy, that girls wanted to be with. Titanic was his next big role, and that film even further catapulted him to new fan girl heights. Not wanting to be typecast as the easy to love, blue-eyed guy, DiCaprio began to be very selective in the films he acted in. After Titanic's success, he had the ability to pick and choose the roles he wanted. DiCaprio was smart in choosing films that were sure to be Oscar-bait, and the studios were salivating at the idea of him in their films. Even though he has changed direction from the poster on a dorm room wall rolls, he still has box office mojo, bringing money in for studios.
That being said, if you take a look at the majority of DiCaprio's performances, he goes from whispering to over the top screaming. He is a good actor but more so is smart in the roles he chooses. Most of the films he is in receive critical acclaim and are nominated for Oscar's, thus making you think that he is the most talented actor in Hollywood, but he's really not. DiCaprio is one of the most method actors in the business today and there is nothing wrong with that. We would just like to see him scale back the overacting.
18

Dylan O'Brien- Underrated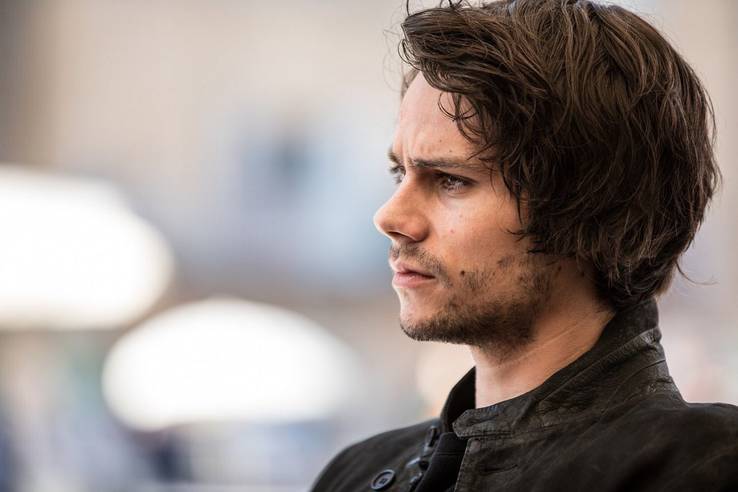 Dylan O'Brien is most known as "Styles" from MTV's Teen Wolf.  His character was considered a fan favorite for years.  Styles was the loyal, brave, and goofy best friend to alpha werewolf "Scott".  Dylan played this character for six seasons and throughout the series, we watched the enigma of his acting range.  In season 3 episode 6, fans were brought to tears by his performance by a particular scene.  Styles stands before his best friend and must talk him back from the edge.  It is very easy to forget about the supernatural aspects of the episode and believe that you are watching how the love between friends can be strong enough to save a life.
Dylan also has great comedic timing and can deliver a lengthy heartfelt speech. During the filming of Maze Runner: The Death Cure, Dylan was seriously injured when a stunt went horribly wrong.  In all seriousness, the accident should have killed him, but instead, he fought his way back. During his recovery time, Dylan took a role in the action thriller, American Assasin. His character "Mitch Rapp" is far removed from the loveable "Styles".  Mitch and his girlfriend are on vacation at the beach and he is working up the nerve to propose.  Suddenly people attack the beach, resulting in the passing of his girlfriend. Following her death, Mitch is looking for revenge and is enlisted in the CIA as black ops recruit.  We're sure that Dylan has a long career in front of him.
17

Adam Sandler-Overrated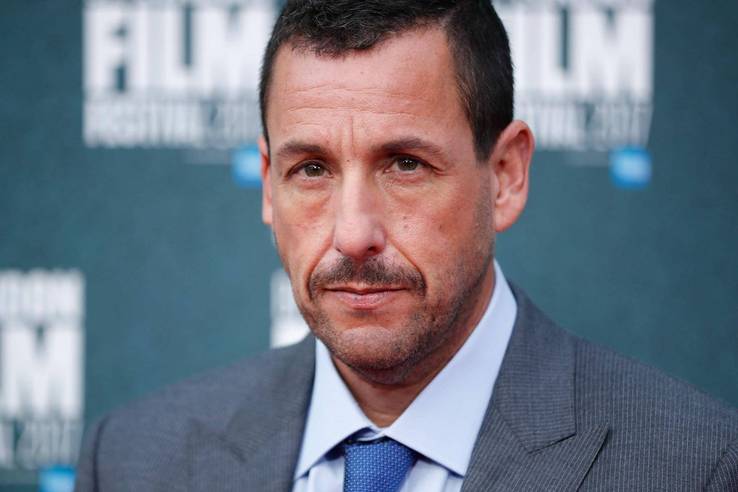 Funnyman Adam Sandler is yet another overrated actor. Sandler made his way into films through his comedic career on Saturday Night Live. The success of his films at the box office is phenomenal, but his performances are repetitive. Over the years he has made a laundry list of comedies, some based off of his characters on Saturday Night Live. The titles of the films may differ but the performance Sandler gives is the same. Most of them star the same supporting actors as well, who were castmates of his on Saturday Night Live. We have nothing against casting your friends in films, but it often causes the films to meld together. Sandler did step out of his comfort zone for the film Punch-Drunk Love, in which he played "Barry Egan", an entrepreneur with severe social anxiety.
The unfortunate leaking of Sony's executive e-mails added to perceptions of Sandler. Many of the private emails concerned Sandler. There was even a leaked Sony employee workplace complaints that the studio should stop making, "mundane, formulaic Adam Sandler films." Adam Sandler seems to be more focused on quantity versus quality. His inability or lack of desire to play anything but the goofy, misfortunate guy that finally gets what he's always wanted in the end, is redundant. (Source: TheDailyBeast)
16

Jeremy Renner- Underrated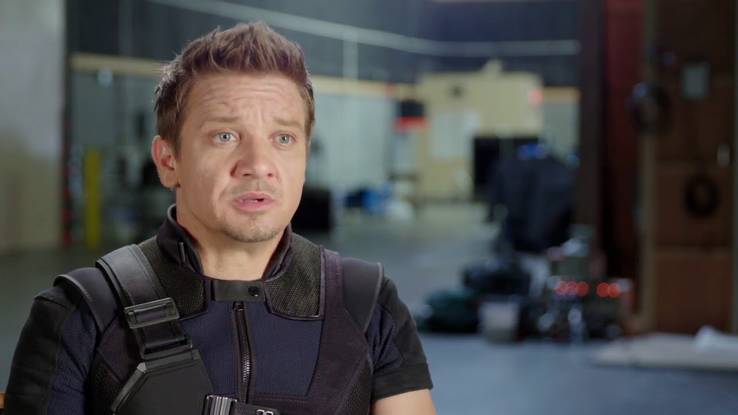 Most know Jeremy Renner as "Clint Barton/Hawkeye" in the Marvel Cinematic Universe, but he's been at it for quite a while.  Renner had his credited role in the comedy film National Lampoon's Senior Trip.  He went on to roles in multiple television series.  In 2002, Renner played serial killer "Jeffrey Dahmer" in the independent, biographic thriller, Dahmer.   For the most part, Renner's roles are that of a supporting character.  Though his characters may not have as much screen time as the leads, Renner gives a leading actor performance.
In 2012, Renner was cast as the lead in The Bourne Legacy, "Aaron Cross".  In this film, he not only showed his acting talents but also his superb stunt work.  Some reviews stated that "Jeremy Renner out-toughs Matt Damon".    He continued this in 2013 as "Hansel" in Hansel & Gretel: Witch Hunters.  Jeremy Renner does stay busy as an actor, however, he does not get the recognition that he should for his acting abilities.  Renner has one film coming out in 2018 Tag, that follows a group of old friends that have been playing the same game of tag for 30 years.  In 2019 audiences will see him back with the Avengers as "Hawkeye".
15

James Franco- Overrated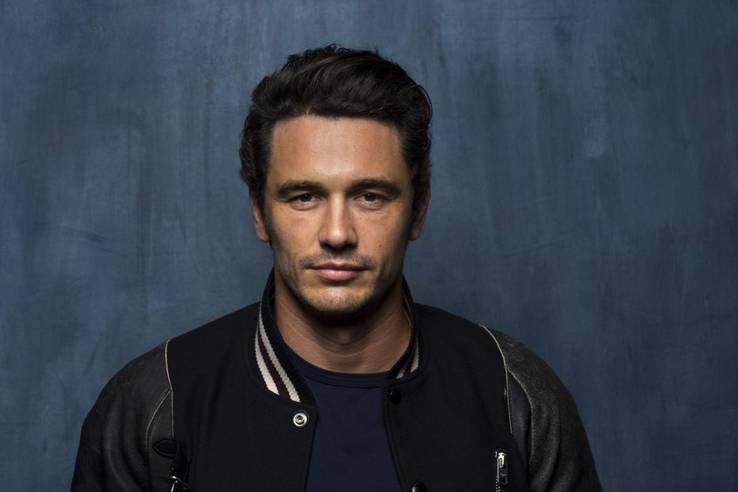 James Franco's popularity has been on a downward slant for years now and most of it is self-inflicted. James Franco is an actor that believes everything he does is art and that audiences and the general public should love it because he did it. Franco is a very busy man between acting, writing books/poetry, writing/directing and starring in a Gucci commercial, and had a web series on AOL, to name just a handful of things. In a Guardian article it was said:
"Franco needs to come back down to earth and focus. Choose one (or maybe two or three) areas of interest and stick to them. Sadly, we live in a culture where everything a celebrity does is publicized and every whim indulged. Franco's name might get attention, but it doesn't recommend an imprimatur of quality – rather the opposite, in fact. James Franco has put the vanity in vanity project."
We admit that his portrayal of the late legendary actor James Dean, in the television biographical film James Dean, was outstanding. This was back in 2001 when his stardom was on the rise. Franco has done a plethora of films since then, even starring as himself in the movie This is the End. His performances have been described as "passionless" and "irksome", in a Collider review of the film Queen of the Desert.
14

Joseph Gordon Levitt- Underrated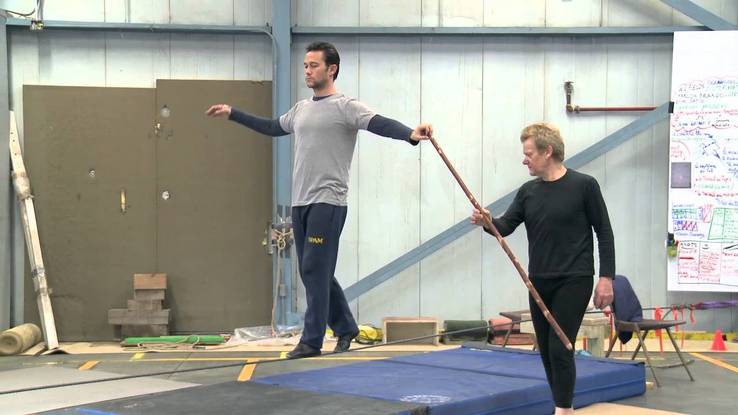 Joseph Gordon-Levitt began acting when he was a youngster at the age of 7.  He even appeared on two episodes of Family Ties in 1988.  His first major role was in the television series 3rd Rock from the Sun, where he played "Tommy Solomon", an alien sent to Earth as part of a group disguised as a human family.  Tommy is the oldest member of the crew, but was given the body of a teenager, and is forced to enroll in high school.  Levitt at a young age was able to handle the dynamic of an old man in the body of a teenager.
Levitt went on to star in 10 Things I Hate About You as "Cameron James",  a new student at a high school that meets the girl of his dreams.  The only problem is that she is not allowed to date.  His more recent roles have been mostly supporting though he has the talents to lead a film.  He is often compared to the late Heath Ledger in both looks and acting chops.  The two starred together in 10 Things I Hate About You, then later both appeared in two different Christopher Nolan Batman films.
Though Levitt has been in the industry for a long time, his star continues to rise.  We look forward to seeing more from him in the future.
Featured Today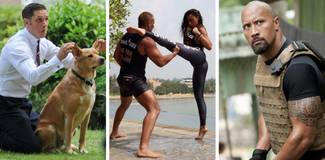 10 Actors No One Wants To Mess With (And 10 Who Only Act Tough)

20 Times Bernadette Outdid Penny On Big Bang Theory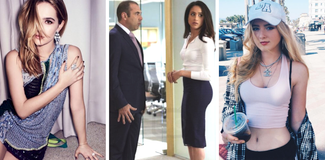 10 Actresses To Forget About In 2018 (And 10 Who Will Replace Them)

13

Sean Penn- Overrated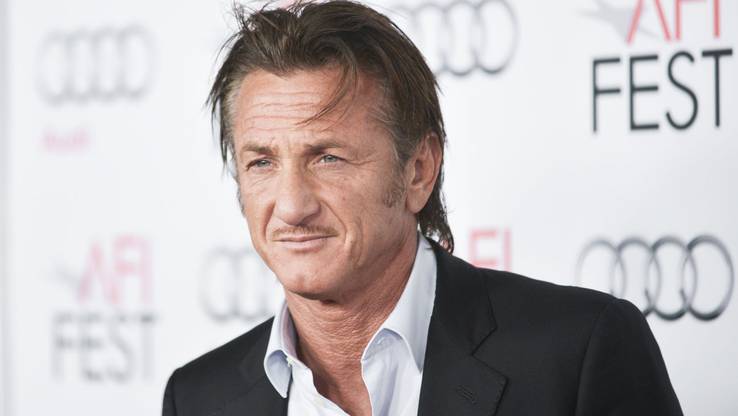 Sean Penn has been in the business for a long time. His first credited role was in the 1979 television series Barnaby Jones. Nowadays Penn is more well known for his activism and political views. The characters that Sean Penn plays often come across with an overbearing sense of self-importance. Earlier in his acting career, he took on more challenging roles like that of "Sam Dawson" in the critically acclaimed film I Am Sam. Penn was outstanding in this film about a father fighting for custody of his 7-year-old daughter.
Penn's film roles since then are though he has left his most interesting and challenging roles behind him. He has won several awards over his career but it seems as though his heart isn't in it anymore and hasn't been for quite awhile. Penn found himself in a bit of trouble after it was discovered that he had conducted secret interviews with Mexican lord Joaquin "El Chapo" Guzman. At the time Guzman was on the run following his second escape. Penn's interview with him took place in October 2015, while he was evading capture. Guzman was captured by Mexican officials in January 2016. Penn is extremely vocal about his views and holds nothing back. This may have added to his decline in appeal to the masses.
12

Jeffrey Wright- Underrated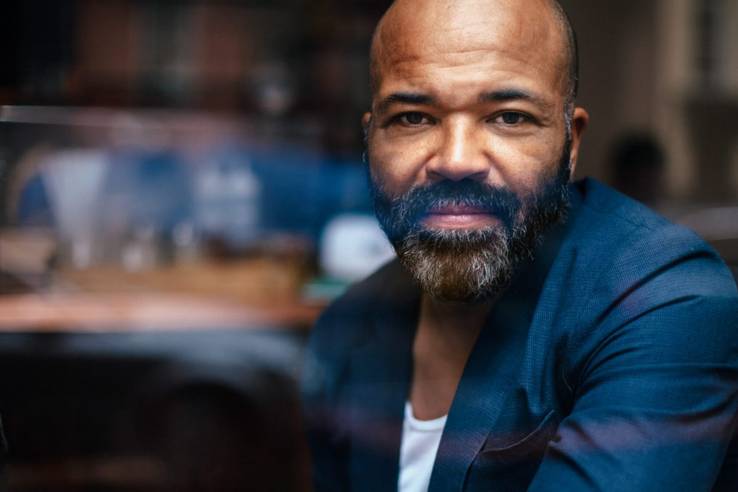 Actor Jeffrey Wright is probably at the top of the most underrated actors on our list.  Most will know Jeffrey Wright from his role on the popular HBO series Westworld as "Bernard Lowe", who is the head of the programming division and creator of artificial people.  SPOILER ALERT: Later in the first season, it is revealed that he is an artificial host, that was created by Robert Ford in the image of his fellow Westworld creator "Arnold Weber", the name "Bernard Lowe" is an anagram for "Arnold Weber".  Bernard had been completely unaware and had thought all along that he was in fact human. Wright's performance in this series is unbelievable.
Wright also played the character of "Beetee" in The Hunger Games: Mockingjay Part 1 and Part 2.  Jeffrey Wright has an undeniable talent. With each role that he takes he has the amazing ability to successfully bring that character to life.  He is one of those actors that you could watch on mute and still know what is going on in the scene because he emotes so much through his expressions and actions.  You've heard of "smiling with your eyes", well Wright "acts with his eyes".  He gives award-winning performances regardless of the size of the role.
11

Tom Cruise- Overrated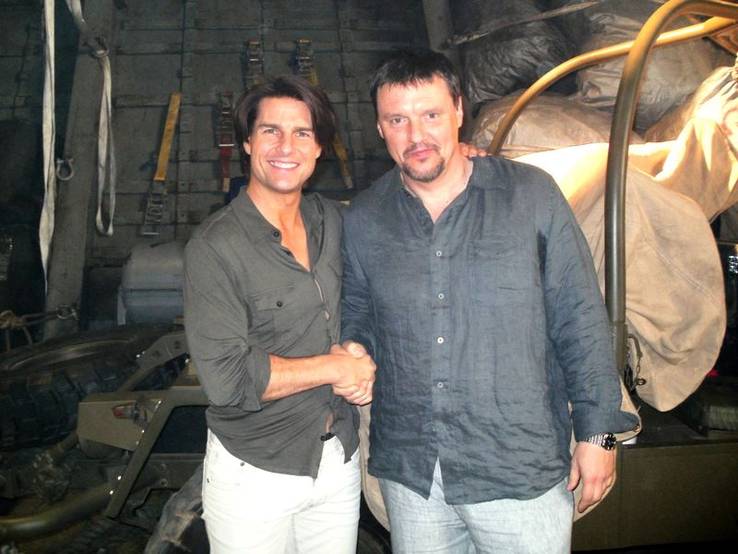 Tom Cruise began his acting career when he was 19, as "Billy" in the film Endless Love. This was a small part but got his foot in the doors of Hollywood. His most notable of first films was as "Joel" in Risky Business. Soon after he quickly became one of the most sought-after young actors in Hollywood. Unless you've lived under a rock then you know the iconic film Top Gun, in which Cruise played the infamous "Maverick". There's no denying his popularity during the 80's and 90's. He was even ranked as the highest paid actor in Hollywood in 2012.
His performance in the films he is a part of is almost expected. Cruise seems to be taking roles that are safe and familiar, where his character is a generic man turned action hero. Like Costner and Cage, you could swap characters between Cruise's films and wouldn't really notice a difference. We do love him in roles like that of "Ethan Hunt" in the Mission Impossible film series but would like to see him bring back some more variation in his character choices. The man is definitely owed credit though for his commitment to continuity and realism in his action movies. Cruise does almost all of his own stunts, and most recently broke his ankle jumping between buildings in Mission Impossible- Fallout. The take where he broke his ankle is in the film. Cruise discussed it on a recent appearance of The Graham Norton Show.
10

William Fichtner- Underrated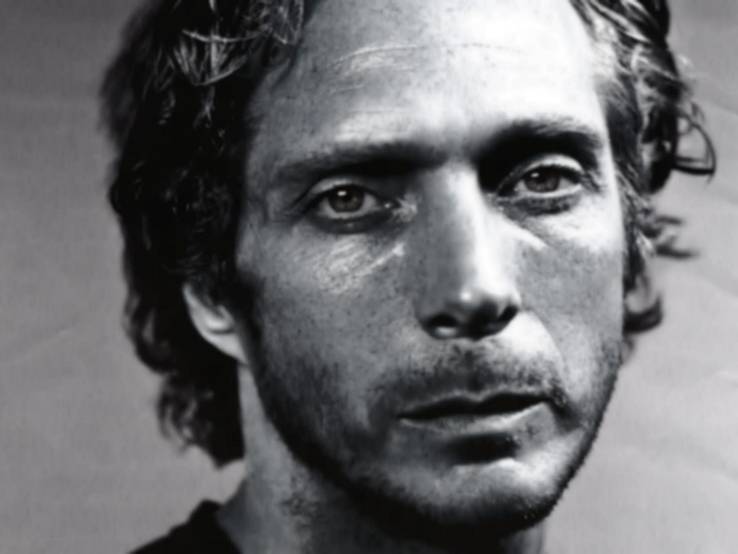 If you've ever watched a big budget Jerry Bruckheimer (Jerry Bruckheimer Films) produced film, chances are that you recognize William Fichtner.  He is a go-to actor for Bruckheimer, who is one of the most powerful and well-known producers in the industry.  Fichtner has appeared in five of his films; Armageddon, Pearl Harbor, Black Hawk Down, The Lone Ranger, and 12 Strong.  Fichtner first began his acting career in 1987 on As the World Turns.  Over the years he has done everything from television series, movies, and even video games.  His first massive budget film of Bruckheimer's was Armageddon, in which he played the uptight astronaut "Colonel Willie Sharp". The film was a box office success, and though his role was not very big, we can't imagine the movie without him.
Fichtner also had a long stint on the Fox television show Prison Break, for three out of four of its seasons during the original airing.  He played the part of "Alexander 'Alex' Mahone", an FBI agent turned outlaw with skeletons in his closet, and literally had them in the backyard.  Fichtner added another level of award-worthy talent to the series.  With all of the roles that he has had since beginning acting, it's hard to believe that he has never won an award for his talents as an individual.
9

George Clooney- Overrated
It may hurt to admit it but George Clooney is overrated. Clooney is more well known for his frat boy pranks, charisma, political activism, and the throwback to Cary Grant ways, instead of his acting. Why is this? The truth is that for years now George Clooney has been playing George Clooney in pretty much all of his roles. We're not saying that he isn't a good actor. He was perfect in the part of "Danny Ocean" in the Ocean's movies, but the fact is that most of his films don't make any money. Clooney is not a marketable draw for films. Gravity may have done well at the box office, but his character was killed off in the first twenty minutes. Clooney has the looks of old Hollywood and it seems like he was the most desirable bachelor in the business for a long time.
George Clooney's emotional range and acting through his expressions are lacking. That being said he is still on a pedestal in Hollywood. Perhaps this is why Clooney has taken a more behind the scenes role lately. There's no denying that he is impossibly charming and handsome, but his acting talents are just ok. One thing is for sure George Clooney plays an amazing George Clooney.
8

Lennie James-Underrated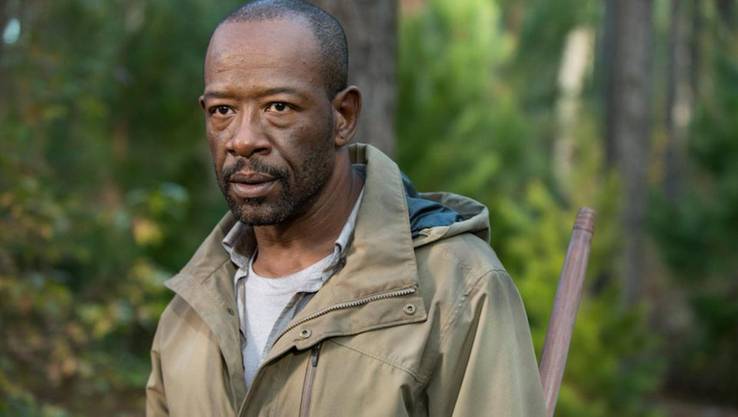 Lennie James is most known for his role as "Morgan" on AMC's The Walking Dead.  The character of Morgan suffered a mental breakdown after his wife and son both turned into walkers.  He cannot let go of the past and how he failed his son.  Morgan does not want to connect with people again as that would make him vulnerable, having to watch his friends die.  As the series has developed, Morgan became the main supporting character in the show and has joined back up with Carol.  Lennie's portrayal of Morgan is absolutely riveting.  Lennie is a brilliant actor that deserves a mountain of praise for his talents as an actor.  Watching him on screen as Morgan, you can see in his eyes the loss, and suffering that he still bears for his wife and son.  Lennie James has also appeared in 16 episodes of Fear of the Walking Dead as the same character "Morgan Jones".
Lennie first began writing plays and graduated from the Guildhall School of Music & Drama in 1988.  He has been in several films including, Snatch and Blade Runner 2049,  a majority of his work is in television.  Lennie James is an unbelievably talented actor that grabs audiences right from the start with his character portrayals.
7

Kevin Costner- Overrated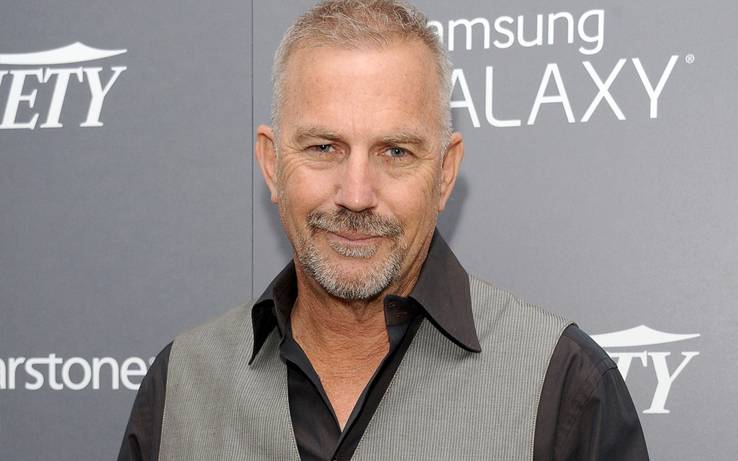 Has Kevin Costner been in some outstanding films over the years? Yes.  However, regardless of the role, Kevin Costner plays Kevin Costner.  His films either win Oscar's or receive critical acclaim, but that doesn't mean that it is for his performance.  Costner is not considered a bad actor, he's just not an actor that makes you say "wow" when watching him on screen.  Costner's first credited role was as "John Logan" in 1981's Malibu Hot Summer.  He is most known for his roles in the films, The Untouchables, Bull Durham, JFK, and Field of Dreams. These four films were undoubtedly popular, and Costner had the lead role in each, and in comparison, the range of acting in these different films is absent.  Some of his supporting cast members in these films received nominations and awards including, Sean Connery won an Oscar for his supporting role in The Untouchables.
Kevin Costner also starred in the box office bomb, Waterworld, which prior to Titanic was the most expensive movie ever produced.  It cost an estimated $175million and grossed $264 million worldwide, far below the hopes of those involved.  The films' director, Kevin Reynolds, walked away from the film while in production, after having a falling out with Costner over the film's direction, leaving Costner to finish it.  He did win a best directing and best picture Oscar for the film Dances with Wolves.  Kevin Costner is more known for the films that he is in versus his acting.
6

Clive Standen- Underrated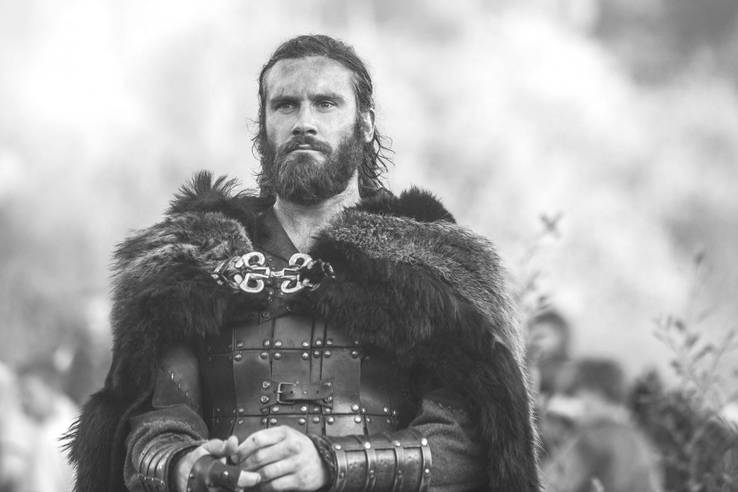 Clive Standen is a British actor that most know from his fan-favorite character on Vikings, "Rollo". On the show, Rollo is the older brother of "Ragnar Lothbrok". He is a fearsome Viking warrior that is filled with internal strife. Fans were beyond excited when it was announced that his character would be returning for the second part of season 5. Clive also appeared in the recently canceled NBC series Taken, which focused on his character "Bryan Mills". Yes, the same Bryan Mills that Liam Neeson brought to the big screen in movies of the same name. It was a look into Bryan's life when he was younger. Standen played the role with an underlying vulnerability, something that is not typical for an action hero but made audiences even more invested in his character. Despite the series having low ratings, it had a 93% thumbs up from Google Users. Fans are hoping that a streaming service picks up the series.
Clive has been acting since 2004 and has played a gambit of different characters on television and film. Apart from his acting chops, Standen was an International Muay Thai Boxer in his late teen years. This must be why he's so good at the fight scenes and action. At the age of 15, Clive was a member of the National Youth Theatre and National Youth Music Theatre performing lead roles in plays and musicals in the West End. He is an extremely talented actor that adds depth to each character he plays and gives it his all regardless of the role. Clive has three films coming out in 2018, Patient Zero, Vault, and In Like Flynn.
5

Nicolas Cage- Overrated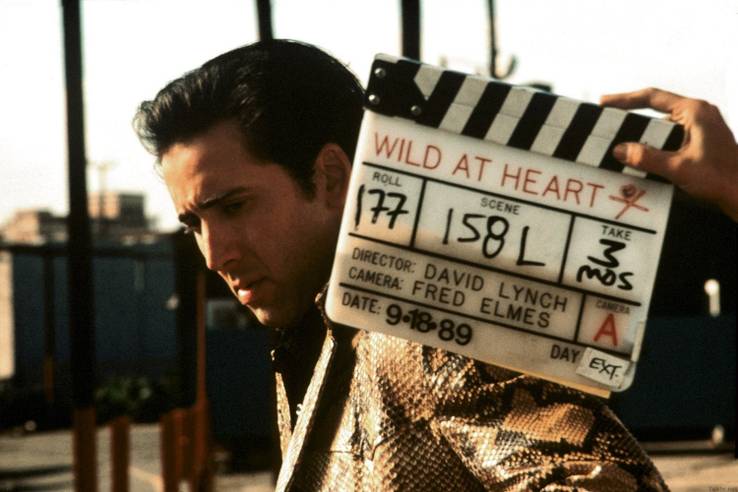 Nicolas Cage and Kevin Costner must have studied together at the same place.  Cage, like Costner, plays Nicolas Cage in every role regardless of the film and character.  Nicolas Cage did win an Oscar for his role in Leaving Las Vegas, so we do want to give him credit for that.  Cage has never been picky when selecting roles, giving him a wide variety of films to his resume.  Though the films may vary from a comedy to a dark superhero film, Cage plays Cage.  His performances over the past decade have become a punching bag for jokes amongst critics and audiences.  Critic Roger Ebert described his performance as "operatic".
In 2011, Nicolas Cage described that he had developed his own method of acting, he called "Nouveau Shamanic".  He said that he had come up with it after reading The Way of the Actor, and noted, " thousands of years ago, pre-Christian for example, the medicine men or the tribal shamans were really actors. What they would do is they would act out whatever the issues were with the villagers at that time, they would act it out and try to find the answers or go into a trance or go into another dimension, which is really just the imagination and try to pull back something that would reflect the concerns of the group."
4

Alexander Skarsgård- Underrated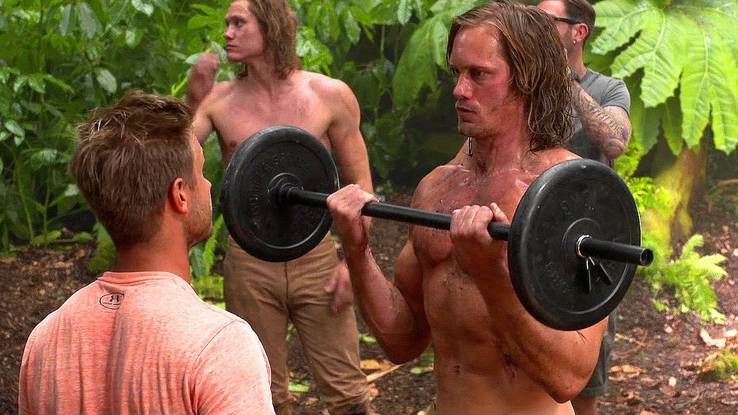 Alexander Skarsgård is the oldest son of talented actor Stellan Skarsgård. Whether you know Alexander from his time as "Eric" on HBO's True Blood, or as "John Clayton" in The Legend of Tarzan, odds are you've seen him before. He began acting overseas in the mid 80's at the age of eight. In 2001 while visiting Los Angeles he landed an agent and a part in Zoolander. He had his big break in 2008 as "Marine Sgt. Brad 'Iceman' Colbert", in the miniseries Generation Kill. Alexander was then cast to play vampire "Eric Northman" on True Blood. He took on some smaller roles in films then landed a starring role in 2016's The Legend of Tarzan. Alexander physically transformed himself for the role into what we envision Tarzan to be. Though his character was raised by apes, John Clayton carried himself with a regalness and finesse that only Alexander could deliver.
Alexander gave a mind-blowing performance as "Leo" in the 2018 Netflix film Mute. It is a must-see film for anyone that appreciates a good story and amazing acting. In the science fiction thriller, his character is a kind, mute bartender. He was injured as a child and due to his mother's strict religious beliefs, she would not allow doctors to fix his injured throat. The character of Leo changes drastically when the woman he loves disappears. Alexander's ability to convey both an innocent, loving, simple man and then a man whose only focus is finding his love no matter the costs, is seamless and astonishing.
3

Josh Gad- Overrated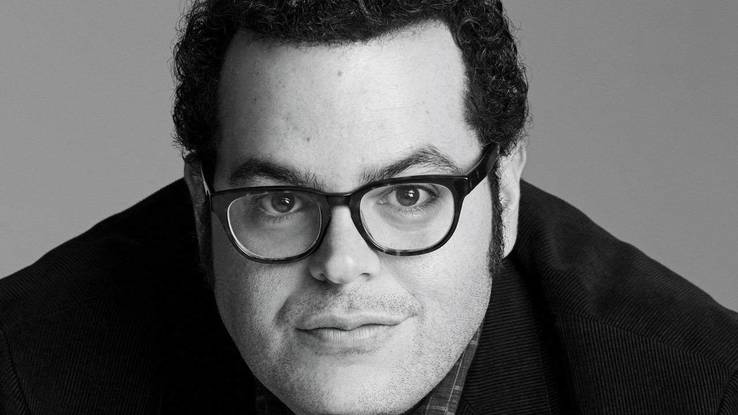 Josh Gad became well known following his vocal performance was first heard and not seen in his first major role as "Olaf" in Frozen.  In this Oscar-winning animated film, Olaf is the funny snowman sidekick of "Anna". Gad had been in the business for quite some time prior to this, beginning his career in 2002.  Since Frozen, Gad has been busy with roles in films like Pixels, Murder on the Orient Express, and Beauty and the Beast.  The success of these films has over-exalted his fame.  Josh Gad plays characters that are sardonic and annoying.  For the most part, his characters serve as the comedic relief to break up the tension of a serious situation or film.  He's not the only actor in Hollywood that is often cast in these types of rolls, Jonah Hill, and Jack Black are the same type of plug and play actors.
We hope to see Gad add more variety to his range as an actor.  The satirical sidekicks he plays, other than Olaf, do not garnish empathy from audiences.  Gad's performances are like the commercial that you can't wait to be over so you can get back to the good stuff.  Perhaps we will see a different type of character from Gad in a future film.
2

John Krasinski- Underrated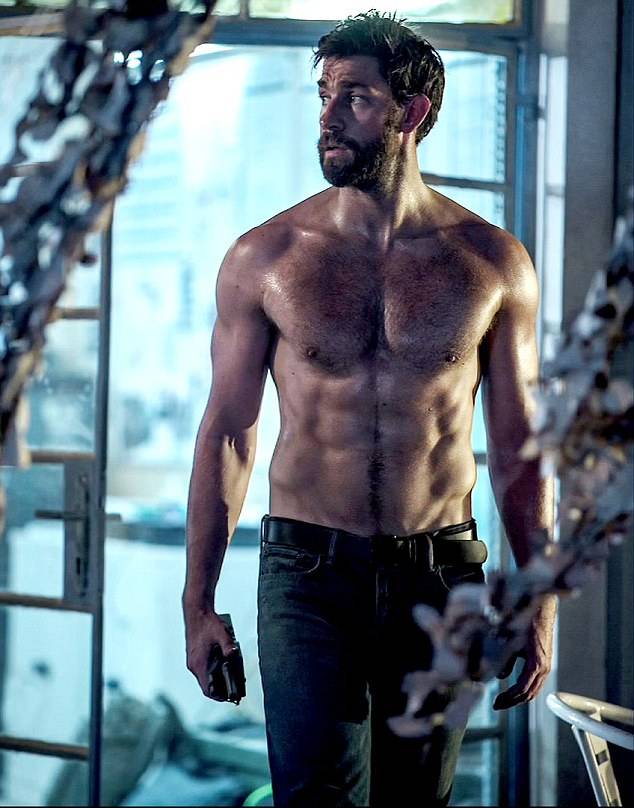 John Krasinski is most known for his role as "Jim" on The Office from 2005-2013. He has also been on several other TV shows and films. Most don't know that he got his start in Hollywood as a script intern on Late Night with Conan O'Brien. John had us right there with him in the film 13 Hours through his multitude of emotions and action. Audiences were on the edge of their seats watching the heroism of the small group of ex-military contractors providing security at an unofficial CIA base. This film told the true story of what happened in Benghazi.
John also recently showed off the depths of his talent directing the critically acclaimed film A Quiet Place. Krasinski not only directed it but he also starred in the film alongside real-life wife Emily Blunt. The majority of the film takes place with no dialogue, leaving the actors to convey scenes and emotion through visual communication. He soon will be taking on the role of "Jack Ryan" in the much anticipated Jack Ryan television series due out later this year. He's a perfect fit for the iconic author Tom Clancy's character, who was played on the big screen by legendary actor Harrison Ford in the films Patriot Games and Clear and Present Danger. We look forward to seeing more of John and his amazing talent.
1

Vince Vaughn- Overrated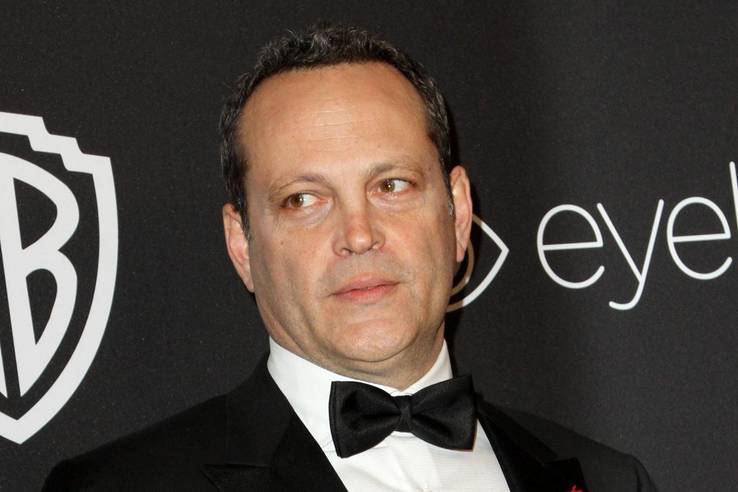 "Vegas baby! Vegas!", a quote from the 1996 film Swingers, which was written, and starred in by actor John Favreau, first introduced audiences to Vince Vaughn.  Though Vaughn had been in the business for eight years, Swingers put him on the map, especially with the ladies.  He played "Trent", the womanizing, cool, best friend of Favreau's "Mikey".  Trent teaches Mikey the unwritten rules of the neo-lounge scene.  From there, Vaughn became very busy as an actor, turning out an average of three films a year up until 2015.  Vaughn is funny, but he's been playing the same type of characters for years. In fact, most of his roles nod back to "Trent".  Could it be that Vince Vaughn plays the part of Trent in each of his films, and his career is actually that of Trent's since the character was an aspiring actor?  No, we're not serious, but that would explain the one-dimensional comedy we get from Vaughn.
Vince Vaughn is funny, but as an audience, it get's old seeing the same actor play the same role from film to film.  Let alone use the same catchphrases and mannerisms.
(Sources: RottenTomatoes, IMBD, People)
Source: Read Full Article