In Hollywood, sometimes it can take only one role to make an actor a superstar. Several of the actors on our list were only moments away from retirement. Until they were given that one opportunity that turned everything around. This includes a prominent member of the Avengers who play a big part into why Avengers: Infinity War may go down as the most successful movie of all-time.
Several other actors have hopefully paid their agents handsomely as they've kept these names in everyone's house for over a decade with multiple standout performances. Along with enjoying finding out about their breakout roles, we hope you also love the photos we've complied below, which show these stars at the start of their breakout role!
But Hollywood is not always such a kind place. And while the successful celebrities on our list may have made it look so easy, the opposite side will prove just how rocky the road can be to fame. They may have found success at one point in time, but that might make the bitter reality of the years that followed all the harder to endure. Like the successful photos, we've created photos of these celebrities from their time in the spotlight, as well as the – at times – shocking photos of how far they've fallen.
These are the 10 Actors Who Made Their Career With One Role (And 10 Who Ruined Theirs)
20

Made it big – Amy Adams With Junebug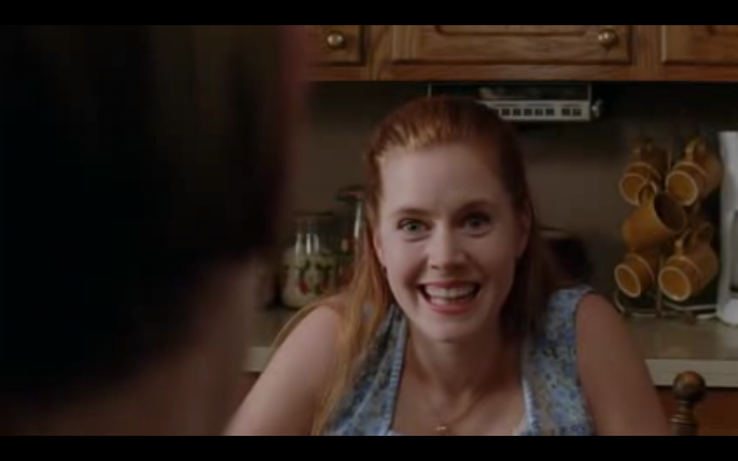 There are many tremendous movies that Amy Adams has been involved in. But did you know that it was one movie in particular that kept her in Hollywood? It was in 2005 when Adams was cast in the film, Junebug. While the film made under $4 million at the box office, Adams was recognized for her tremendous performance to the extent that she was nominated for an Academy Award for Best Supporting Actress. While she lost out to Rachel Weisz and her performance in The Constant Gardener, the experience still taught Adams a lot about herself.
When talking about her mindset prior to the film coming out, Adams stated,
"I thought maybe I should move to New York, maybe I should do something else. It wasn't that I was quitting or making a dramatic statement. It was more like maybe this just wasn't a good fit. Maybe I should go refocus. And then at Sundance, everything shifted."
What Adams was referring to was that at the Sundance festival she earned recognition in the category of Special Jury Prize for Acting. Some of Adams biggest standouts since then include Enchanted and Arrival. Not to mention playing Lois Lane in the Superman universe.
(Source: USAToday Wiki, Wiki for Best Supporting)
19

couldn't recover – Rainn Wilson With The Office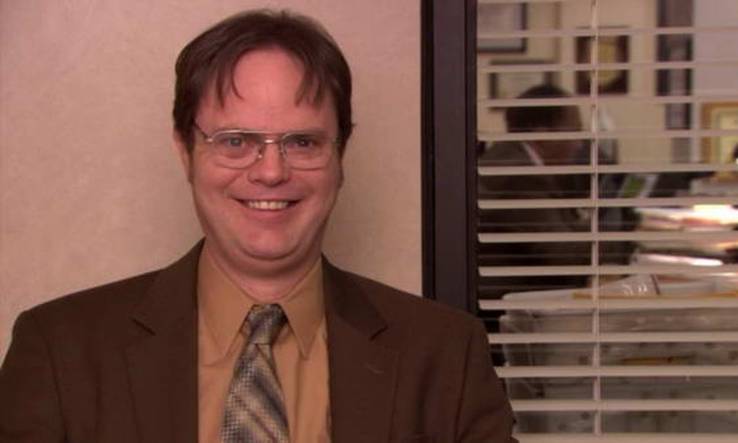 The Office should be commended as one of the best television series to ever air. And it definitely wouldn't have been that way if not for the tremendous acting of Rainn Wilson who portrays Dwight Schrute. But when you look at the career that Wilson has embarked on after leaving Dunder Mifflin, there sadly isn't too much that stands out.
This included a huge opportunity for Wilson when he starred in The Rocker back in 2008, but the results at the box office were nothing to write home about as it earned under $10 million.
Wilson's career is perhaps best now left to the world of voice-over acting, as he does have the role of Lex Luther in 2 upcoming animated Superman films, but that may not have been what he was hoping for. He also has a role in The Meg where Jason Statham is going after a 70-foot shark. Though that really seems like the type of mission where Dwight Schrute would be a very valuable asset to have. Ruby Rose is also one of the stars of the film. It might be good, but it may also very well be one of the worst movies of the year. (Source: IMDb, RottenTomatoes)
18

Made it big – Jennifer Lawrence With Winter's Bone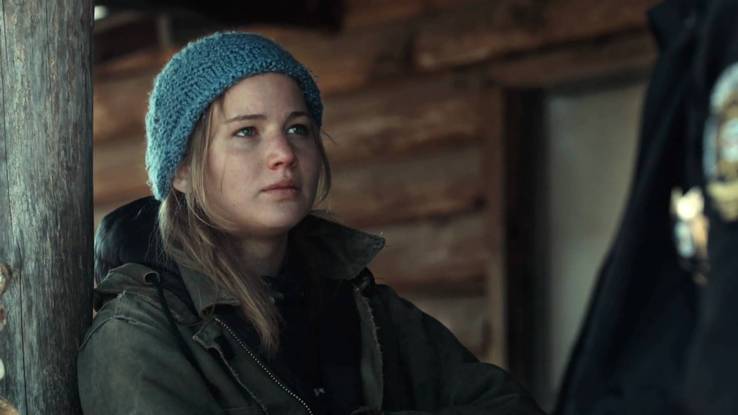 Jennifer Lawrence has attached her name to some of the biggest projects in recent memory. This includes playing an influential role in the X-Men universe in the role of Mystique. As well as, of course, also being given the leading role in The Hunger Games series which made her a household name.
But neither of those roles may have been put across the desk of Lawrence's agent if she hadn't absolutely brought her A-Game to Winter's Bone which came out in 2010. While Lawrence came up short to Natalie Portman's performance in Black Swan, she was still nominated for an Academy Award for Best Actress. Plus, Portman absolutely rocked it in that role so it's not like there was any shame in having to lose to someone of her caliber.
And as we're sure you know, that was an award that she did end up winning in 2012 for her role in Silver Linings Playbook. Lawrence's last 3 movies have had shaky reviews, with Red Sparrow earning 47% on RottenTomatoes and Passengers gaining 30%. The sole bright spot was mother! which scored 69%.
Lawrence will be reprising her role as Mystique in 2019 for the film X-Men: Dark Phoenix. which at the very least, should be another huge box office hit for her.
(Source: IMDb, RottenTomatoes, Wiki, Wiki for Best Actress)
17

couldn't recover – Aaron Paul With Breaking Bad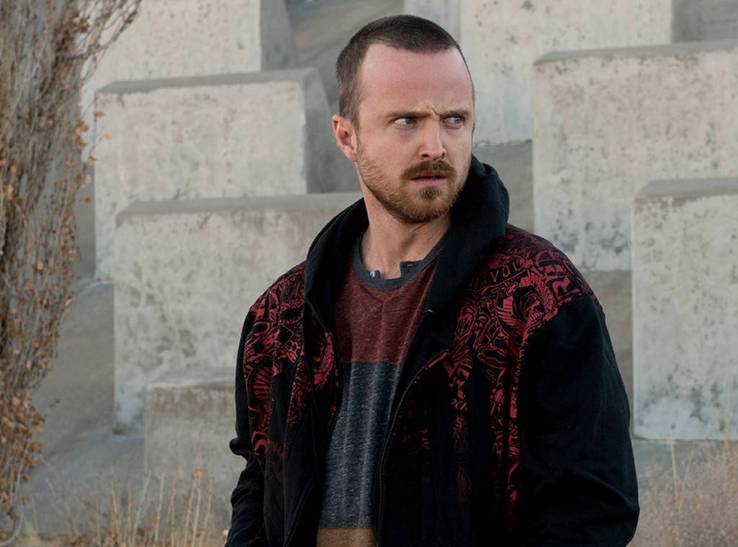 There aren't enough words to describe just how amazing Breaking Bad was, and Aaron Paul's dedication to the role of Jesse is remarkable. When talking about the role with EW, Paul revealed,
"I would go home and spend time in very sketchy alleyways to scare myself. I wanted to know what that world was like … But a couple of years of just living in that character's skin was a little much. I mean, I was having dreams as Jesse."
It would have been crazy to see what the tabloid headlines would have looked like if Paul had gotten himself seriously hurt while "method acting". When looking at where it all went wrong, the biggest knock in Paul's career came in 2014 when he appeared in 5 movies, none of which were positively reviewed by critics. This included Need For Speed, 22% on RottenTomatoes and Exodus: Gods and Kings which was marginally better received, scoring 28% but is definitely still no what he was looking for.
This was also the following year of Breaking Bad being off the year, meaning it was probably the most important year of determining the rest of his career. While it's impossible to know what roles Paul ended up passing on, we're sure he has some regrets. (Source: EW, RottenTomatoes)
16

Made it big – Jesse Plemons With Friday Night Lights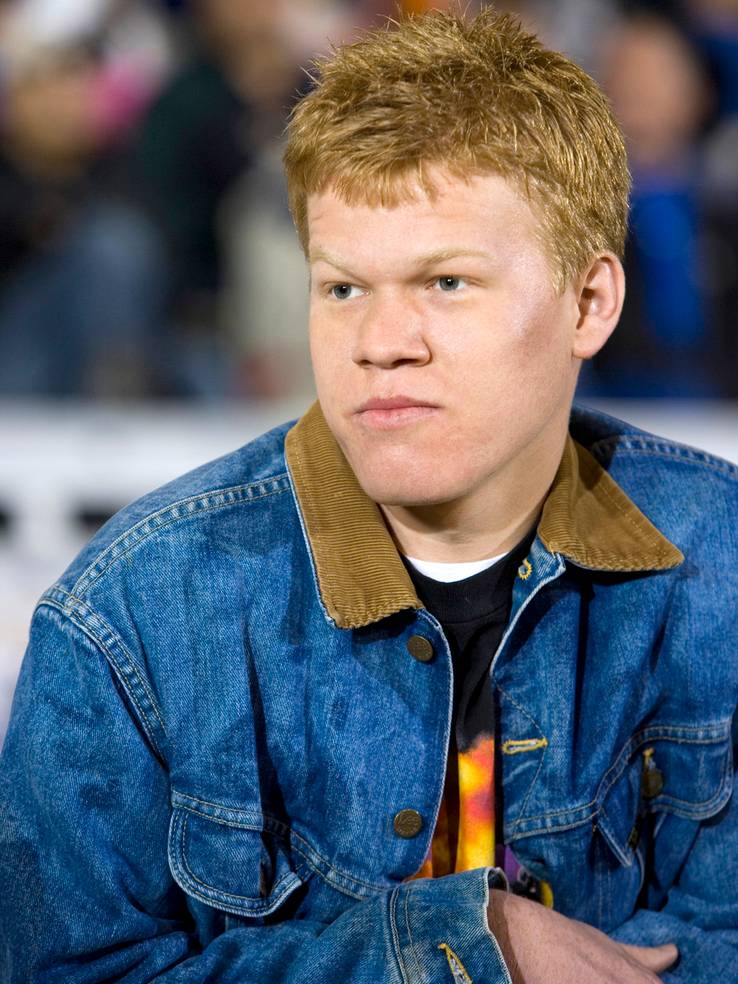 There are many roles that Jesse Plemons has played in which you are supposed to dislike him. This includes being cast as the villain in one of Dwayne Johnson's upcoming projects, Jungle Cruise, which is being produced by Disney. And if Dwayne Johnson's track record is anything to base your opinion off of, you can expect this will be another smash hit for Johnson and will make people even more aware of who Jesse Plemons is and what he's capable of. Though just in case Dwayne Johnson and Jesse Plemons weren't a strong enough sell, the always consistently brilliant Emily Blunt is also signed on for the project.
Plemons also found success on television in a variety of situations, including Friday Night Lights, that gave the public their first real look at Plemons. He also took on the role of the primary antagonist for the final season of Breaking Bad. But hey, somebody has to play the bad guy right?
In real life, Plemons is definitely a great guy though and is also awaiting the birth of his first child with his fiancee, Kirsten Dunst. The two met while working together (and playing love interests) on yet another tremendous show Plemons was apart of, Fargo. (Source: Upi, Wiki)
15

couldn't recover – Danielle Fishel With Boy Meets World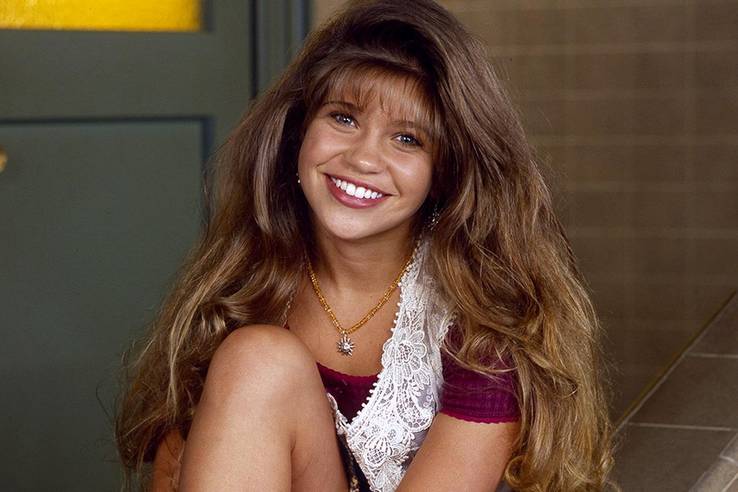 There is nothing that we can say in this blurb that is going to take away from the success of Boy Meets World, as it was integral to the classic T.G.I.F lineup. And while the spin-off series, Girl Meets World, didn't fare as well as the original, it did still give Danielle Fishel the opportunity to play her iconic role of Topanga Lawrence again.
Unfortunately for Fishel, if you were asked to list off other roles that she had done in her career, we may not be the only people who are left with our mind feeling blank.
Despite this, Fishel has still been upfront in the past about the positive impact that playing Topanga has had on her own life,
"I think one of the things we learned from Topanga is how to be a strong woman. That was always one of my favorite things about her. She was a feminist and she was young and she was a little different and she was incredibly smart."
Fishel also revealed the influence that Cory and Topanga's relationship has had on her life,
"I think some of the keys to making marriage last from Cory and Topanga's perspective is to always be on the same team." (Source: Today, IMDb)
14

Made it big – Kaley Cuoco With 8 Simple Rules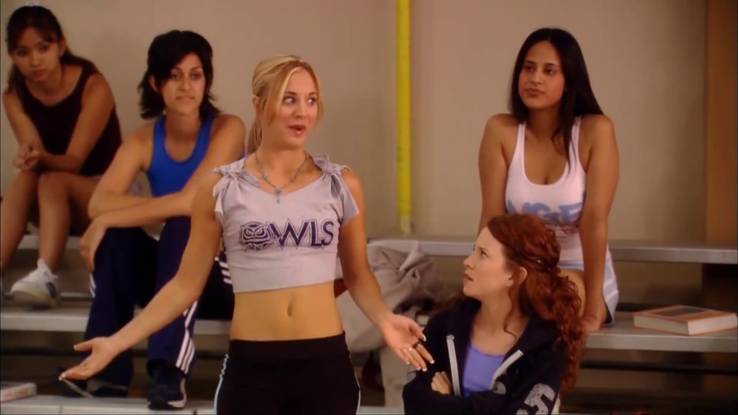 If you asked the typical person on the street as to where they recognize Kaley Cuoco from, they'd probably say The Big Bang Theory. Which is definitely understandable when you consider it has been Cuoco's "home" since 2007 and will be for the next few years. But if you're wondering why Kaley Cuoco was selected for one of the leading roles on the series, you can look back to a role on another television series – 8 Simple Rules For Dating My Teenage Daughter.
The series would have logically gone on for a longer run if not for the unexpected death of John Ritter who played the role of the father. When talking about working with the late great Ritter, Cuoco stated,
"I just adored him. He'd put a potato chip on his shoulder and go, 'Do I have a chip on my shoulder?' And we would just crack up! He would do it every day! Working with him showed me that I loved sitcoms."
Which means it also may not be a stretch to say that if Cuoco hadn't had such a tremendous experience on 8 Simple Rules that she would never have even thought about trying out for The Big Bang Theory.
(Source: HuffingtonPost, IMDb)
Featured Today
25 Facts About Heath Ledger's Joker That Fans Still Choose To Ignore

10 CW Co-Stars Who Are BFFs (And 10 Who Can't Be In The Same Room)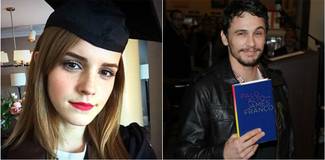 15 Hollywood Actors So Smart They Could Be Teachers At Harvard

13

couldn't recover – Jake Lloyd With Star Wars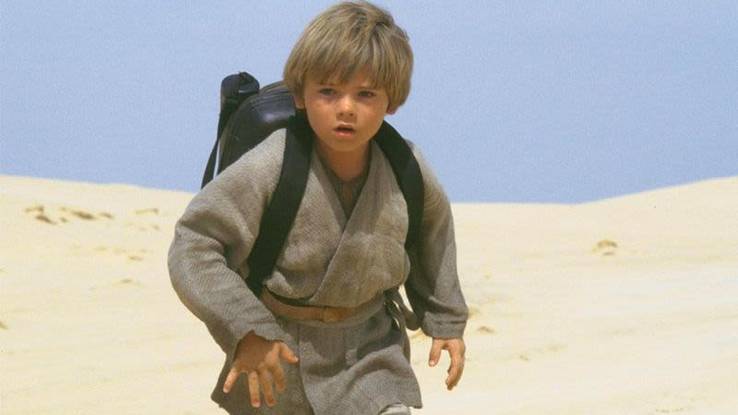 Jake Llyod landed the role of a lifetime when he was cast as the young Anakin Skywalker in the Star Wars franchise. But while some actors have benefitted from taking a trip to a galaxy far, far away, that definitely wasn't the case for Llyod. Who outside of appearing in the film Madison that was filmed the following year, and came out 5 years later, retired from acting.
As Lloyd grew older, he stayed in the public eye but not for the right reasons. This includes a high speed car chase, where he definitely did not come out on the winning side of the race. When talking about his life and growing up with this behind him, he stated,
"My entire school life was really a living hell — and I had to do up to 60 interviews a day."
There are also many people out there who can't stand to watch Phantom Menace and Lloyd is also among them, "When you have something like that there's a lot of expectations for it to meet the standards of the public and I don't think George did that. For me to go back and watch it now would be kind of creepy." Lloyd was also later diagnosed with schizophrenia.
(Source: Dailymail, DigitalSpy)
12

Made it big – Hugh Grant With Four Weddings and a Funeral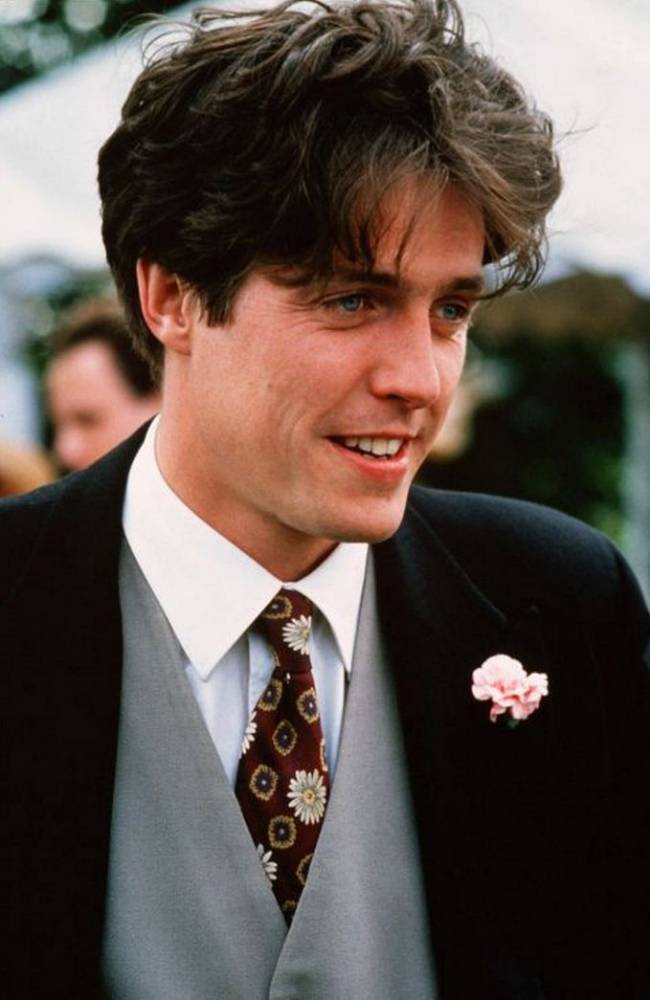 Hugh Grant made a huge name for himself because of his role in the film Four Weddings and a Funeral. Though his opinion of the film was definitely not positive when he was filming it,
"Rowan (Atkinson) was funny, the rest of it was just awful and I had to be helped sobbing back onto the set. Then they had a screening in Santa Monica and suddenly everyone loved it. It was a total surprise to everyone," said Grant in an interview.
Which is perhaps a reminder that he kept throughout his career for whenever he felt he was losing faith on a project. He also admitted that following the role, he had a ridiculous amount of movie offers that were coming his way. Though he also admits that it led to one of the worst decisions of his career, which was appearing in the movie Nine Months.
"I horrified my scary new LA agents by turning everything down and then finally made an appalling choice. I made the wrong film with very good people. I overacted grotesquely."
Ironically, one of Grant's best performances was one of his more recent in Paddington 2 which has a perfect score on RottenTomatoes and sees Grant play the character of a very over-the-top former actor.
(Source: News, RottenTomatoes)
11

couldn't recover – Taylor Lautner With Twilight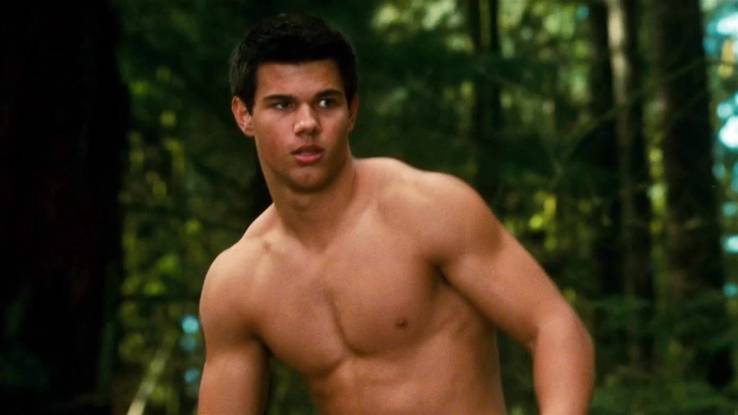 Even if you've never seen the Twilight series, you probably know that Taylor Lautner was part of one of the biggest "love triangles" in fictional history between his character of Jacob, Edward (played by Robert Pattinson) and Bella (played by Kristen Stewart).
But for Lautner, his time in the Twilight universe is the main way that people are going to remember his career. This is perhaps best personified by the bombing of his 2011 film, Abduction. It gave Lautner the chance to step into a leading role, but the 4% score on Rotten Tomatoes perhaps gives an indication of the quality of the film.
Lautner was also nominated for a Razzie as one of the worst actors of the entire year, which also didn't do much to build people's confidence. While Lautner had a few spurts of success towards the end of his career, including appearing in Scream Queens, the series was also later canceled. Since then, it appears that Lautner has officially thrown his hat into the ring as he currently does not have any scheduled projects on IMDb.
If he does make a return, we're sure he hopes nobody sees him and associates him with his role in Twilight.
(Source: RottenTomatoes, Wiki, Variety)
10

Made – Ellie Kemper With The Office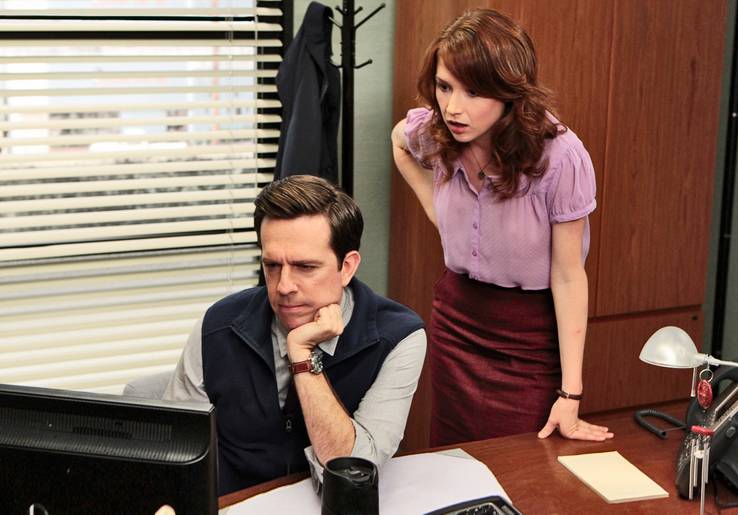 When you look at the back half of the television series, The Office, there are definitely some things that are worth complaining about. But one of the added benefits that you do get towards the end, is the addition of Ellie Kemper's character, Kelly Erin Hannon, who joins the series in season 5.
Kemper's character adds a tremendous amount of value to The Office, including several sweet moments shared with Steve Carell before his departure from the series. Kemper is one of the few stars from The Office who is still very much in the public eye thanks to her Netflix series, Unbreakable Kimmy Schmidt, which started airing in 2015 and will be debuting its 4th season in May. And while the 3rd season dipped in terms of quality according to critics, in comparison to the 2nd, that drop was from 100% to 96%. Which means many seasons should be expected beyond the forth, provided Kemper is up for it.
Kemper has not won an Emmy for her performance, but it may only be a matter of time as she's been nominated on two separate occasions. While Kemper's success is primarily contained to these two projects, she's a tremendous example of a star who transitioned from one standout television show to another. Something that some of the failures on our list failed to do.
(Source: Wiki)
9

couldn't recover – Elizabeth Berkley With Showgirls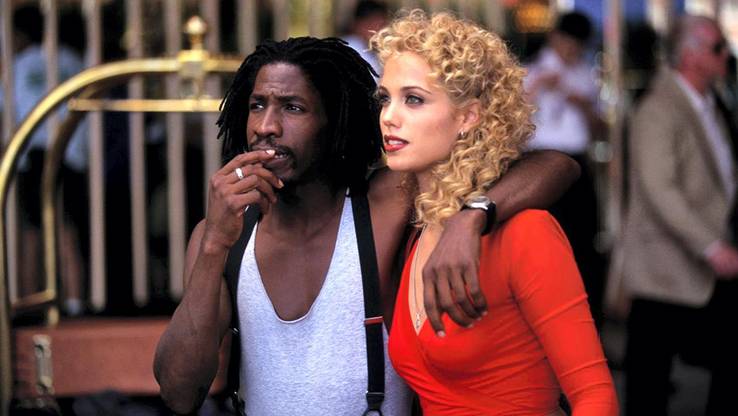 Elizabeth Berkley first came on the public spotlight when she was cast in the hit television series, Saved by the Bell as Jessie Spano. But when it comes to Elizabeth Berkley, it wasn't her role on wholesome television that led to the downfall of her career.
Instead, it was Showgirls, the movie that she put out in 1995 (3 years after Saved by The Bell). It was her first big step outside of the role of high school, and it was quite the step as Berkley appeared on the screen leaving nothing to the imagination.
Unfortunately, the film is also regarded as one of the worst to ever be made. This includes the Razzie's delving out 7 different awards for the film, including knocking Berkley's performance. Her career never recovered in any significant way and is currently retired after having a cameo in New Girl back in 2016.
When talking about the movie that shot her down, Berkley stated,
"I had the most extraordinary experience making the film. When a dream is happening, it's unlike anything you can ever imagine. Which is why, when the movie came out, it was more painful than anything you can imagine. I'm not going to spend a lot of time on that moment, because why do that? We don't live in the past." (Source: CinemaBlend, Wiki, IMDb)
8

Made it big – Seth Rogen alongside steve carell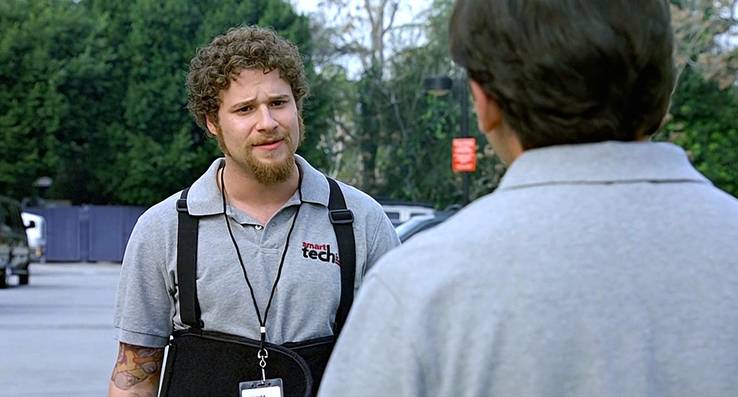 There was definitely a time in Hollywood where it seemed like Seth Rogen's face was absolutely everywhere. But when looking at what movie it was that helped push him into the public eye, you may have to give credit to The 40-Year-Old V*rgin.
While Steve Carell was the star of the series, Rogen still had many gut-busting sequences. Including perhaps the most infamous part of the movie with Paul Rudd, which was improvised, by the way. That definitely adds some extra humour to the role.
Rogen transitioned to the leading role in several other projects including the critically-acclaimed Knocked Up and Superbad. While most of his roles see him embracing the same style of character, including The 40-Year-Old Virgin, that may just make it all the more abundantly clear that it had the biggest role in his success. Rogen's most recent efforts was a Netflix special, Hilarity for Charity, which helps raise money towards helping Alzheimer's disease. It's a fundraiser that Rogen has been running since 2012, but got it's most public push this year because of Netflix's involvement. Many other stars helped out for the event including Kumail Nanjiani and Chelsea Peretti.
(Source: IMDb, Indiewire)
7

couldn't recover – Macaulay Culkin With Home Alone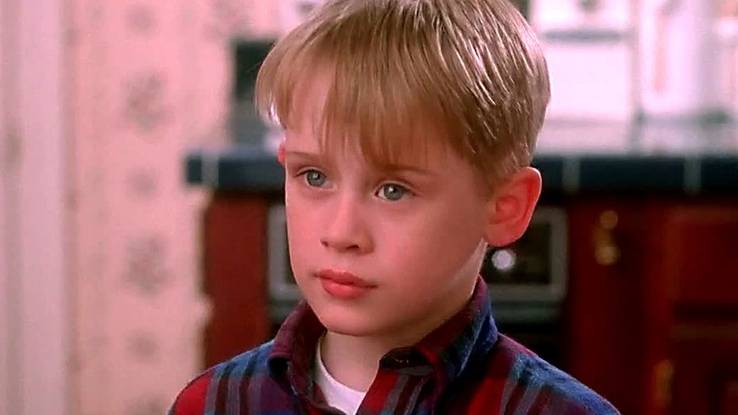 There aren't many Christmas movies that are more iconic than the Home Alone franchise. Especially if you rule out animated classics like Frosty the Snowman!
And while that was a great thing for the young Macaulay Culkin for earning some money, he's admitted to Ellen that there are some significant ramifications that come with the role and how it impacts how he spends his time during the Holidays.
"I try to go out less and less around that time of year." Culkin did admit that there were some advantages, but even that comes as a double-edged sword,  "How can a person look too much like himself? It's a curse and a blessing. I can get into any restaurant I want without a reservation, but while I'm there everyone's staring at me."
Which as you can imagine would always be a very awkward situation. Especially if he was there with a friend and just trying to enjoy a nice meal that would inevitably get interrupted on multiple occasions by fans coming up to him and asking for photos, or even worse, for him to say some of his more memorable lines; something we're sure he got tired of over a decade ago. (Source: People)
6

Made it big – Anne Hathaway With The Princess Diaries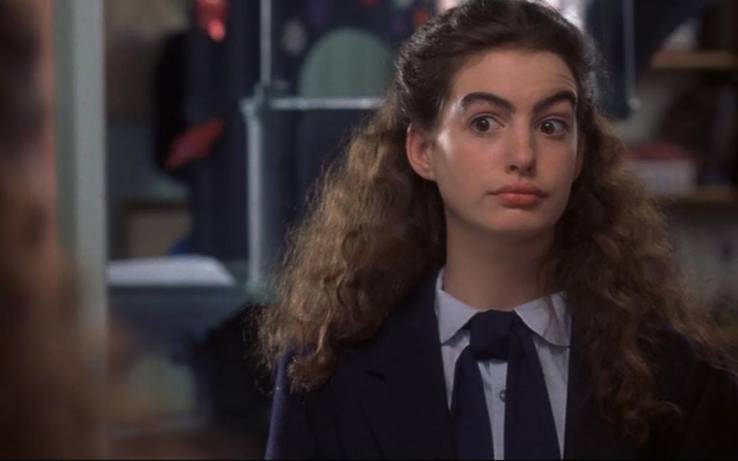 There are many amazing roles in the career of Anne Hathaway that it can be hard to think back to where it all really took off for her. In this case, it's the 2001 Disney film The Princess Diaries that ended up really showed her potential.
The film was a smash-hit at the box office, making over $150 million and led the way to several other prominent roles. This includes The Devil Wears Prada which made even more money and also helped out the career of Emily Blunt.
A sequel was eventually also made to The Princess Diaries that also earned over $100 million. Which perhaps makes the news that Julie Andrews (who also stars in the series) being up for a 3rd film not too surprising,
"There's talk about it. And [Anne]'s very keen to do it. I would very willingly and happily do it."
We're sure the two had a blast filming the first two, so it's no surprise they both seem excited at the prospect of returning to the franchise. Hathaway's career has definitely not been without its faults, including Alice Through the Looking Glass that scored 29% on RottenTomatoes, but that's definitely not going to slow down her career. Her most recent film, Colossal, was well-received and scored 80%.
(Source: Wiki for TPD, Wiki for TDWP, Wiki For TPD2, Express, RottenTomatoes)
5

couldn't recover – Jennifer Grey With Dirty Dancing
When you think of some of the most iconic movies of the 1980s, Dirty Dancing has to be among them. But sadly, it's also perhaps a constant reminder that Jennifer Grey was unable to turn the success of the film into anything else that ever came close to meeting those expectations.
ABC did do a made-for-TV version of the film, but Grey elected to not take on a role in the film again,
"I was asked to do something on that show and I was flattered because I always want to be asked because it's nice to want to be included. But for me, it would be sacrosanct for me to do it because it didn't feel appropriate to me."
Grey also blamed the downfall of her career to her decision to change her face with some help. She mentions how the change didn't allow people to recognize her, and ultimately led to her regretting her decision. That would definitely be a first!
While we're sure there are some celebrities out there who think their decision to alter their body was a positive one, Grey may be the cautionary tale that other celebrities need to read, so that they do not make any similar mistakes.
(Source: HollywoodReporter, News)
4

Made it big – Jim Carrey With Ace Ventura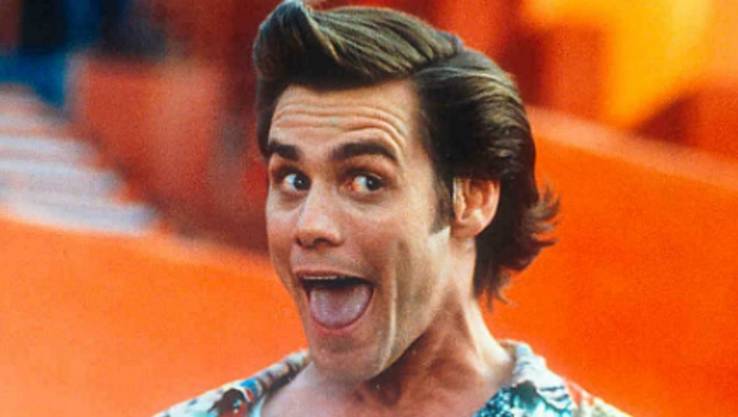 Jim Carrey hasn't been as active as an actor as of late as he was in the '90s and early '2000s, but nobody can blame him for taking it easy. Especially when considering the amount of success he found during this time period.
Everything kicked off for Carrey in 1994 when he released 3 movies, all of which grossed over $100 million at the box office. It all started with Ace Ventura which came out in February and made $107 million. He followed it up with The Mask, which did even better with $351 million. This was also the first performance of Cameron Diaz's career.
After knocking it out of the park with those two efforts, Carrey finished the year off with Dumb and Dumber which grossed over $247 million. Something tells us he was able to buy himself a pretty nice Christmas present that year.
If Ace Venture would have flopped though, which many people agree is Carrey in perhaps his most iconic state, the world would have been more than happy to pass over his follow-up efforts that year. Carrey's success following this year included standout performances in The Truman Show and Me, Myself & Irene, as well as Eternal Sunshine of the Spotless Mind.
(Source: Wiki for Ace, Wiki for The Mask, Wiki for Dumb and Dumber)
3

couldn't recover – Hayden Christensen With Star Wars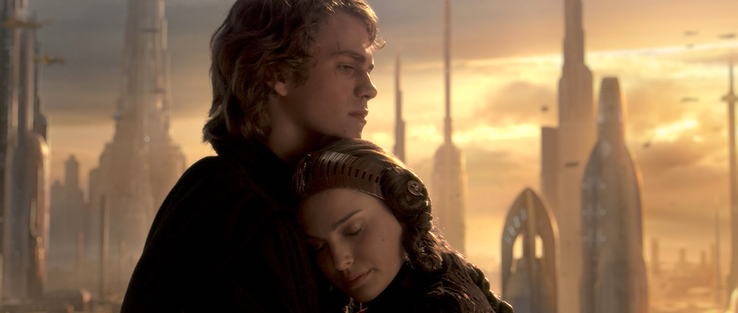 Hayden Christensen took a very drastic step to help escape the public spotlight after appearing as Anakin Skywalker. He went to live on a farm! When talking about his reaction to the films and how it impacted his career, Christensen said,
"I felt like I had this great thing in Star Wars that provided all these opportunities and gave me a career, but it all kind of felt a little too handed to me. I didn't want to go through life feeling like I was just riding a wave."
Since appearing in Star Wars: Episode 3 which scored 79% on RottenTomatoes, Christensen has never appeared in a critically acclaimed film. The biggest miss of his career may have been Jumper which had high expectations but was panned by critics with a score of 16% and in doing so, perhaps cemented Christensen's fate.
Though at least you now know that part of the reason as to why people only know him as Anakin was because it was an active choice on his part and that may increase your level of respect for him. He did appear in First Kill back in 2017 that also starred Bruce Willis, but it also scored 14% on RottenTomatoes, so you may want to give that a pass.
(Source: Independent, RottenTomatoes)
2

Made it big – Chris Hemsworth With Thor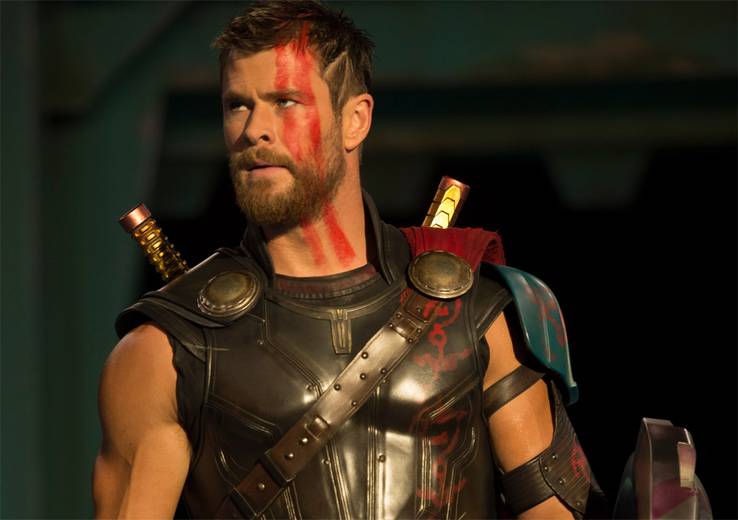 There is no question that Chris Hemsworth isn't going to leave acting behind anytime soon. But if Chris was never cast as Thor, he may very well be living a different life altogether while back home in Australia.
Prior to getting the call from Marvel, Hemsworth admitted,
"I had a sort of nine-month period of nothing to the point where I was calling my parents. I was ready to pack it in and come home. It was like, 'This is killing me.'"
Hemsworth was able to string together several movie roles after Thor, including in the critically-acclaimed horror film Cabin in the Woods. Hemsworth did miss with Red Dawn, which scored 12% on RottenTomatoes and despite having a budget of $65 million, only earned $51 million. Perhaps the producers thought the God of Thunder would be able to sell more tickets? While we don't know if Chris Hemsworth will have much interest in sticking around in Hollywood once he's done swinging his hammer around, we're sure when that times come he'll be praying he doesn't end up with another Red Dawn on his hands.
He recently put the hammer down to star in the movie 12 Strong alongside his real-life wife, Elsa Pataky.
(Source: AccessOnline, Wiki, Wiki for Red Dawn)
1

couldn't recover – Jason Biggs With American Pie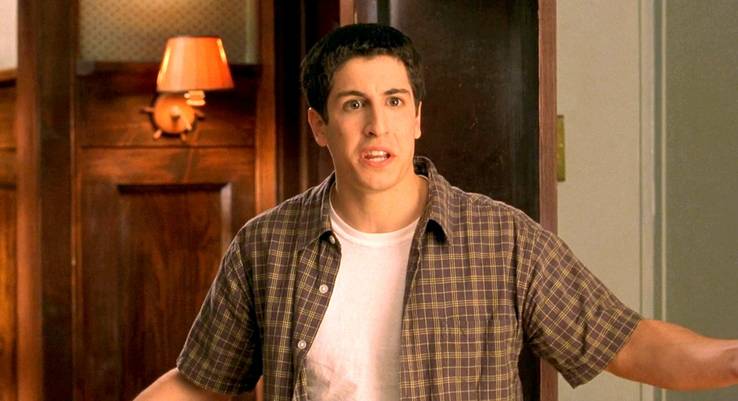 If Jason Biggs ever had hopes of making it as a huge movie star in Hollywood, he lost it when he stared that pie down in the kitchen during the first American Pie. The movie was beloved and spawned a series, of which Biggs participated in 3 more of, but Biggs' movie career never took off. Especially in comparison to some of his other co-stars like Eugene Levy and Seann William Scott.
In fact, outside of the original American Pie that scored 60% and Eight Below which came out in 2006 and scored 72% (and also starred Paul Walker),  Jason Biggs has never had a movie be well-received by critics. You may hope that things would have improved after he landed a role in Orange is the New Black, but the 0% score for his 2016 film Amateur Night says otherwise.
He tried yet again in 2018 with Dear Dictator and struck out again with 15%. And while OitNB is far from a terrible thing for him to have on his resume, the standout performances from that series tend to come from the talented women in the cast, and not necessarily Biggs. He currently has no movies scheduled for the future, so perhaps he's also fine not seeing his face on the big screen again.
(Source: IMDb, RottenTomatoes)
Source: Read Full Article