Prince Harry and Meghan Markle are set to say their "I Do's" in a couple of days at St. George's Chapel, and with the royal wedding edging closer and closer, a bunch of lucky celebrities who received an invite have flown to the U.K. to witness the couple become the Duke and Duchess of Sussex. However, there have also been a number of celebrities who surprisingly didn't make the cut.
So who is invited to the royal wedding and who got snubbed? Multiple tabloids have predicted that Hollywood stars like George Clooney and Amal Clooney, the cast of Suits, and even all five ladies of the girl group, The Spice Girls, have received royal invitations. It was rumored that The Spice Girls might even perform for the royal couple! So which high-profile celebs didn't make the cut? You might be surprised that political leaders like President Donald Trump and First Lady Melania Trump were not invited, as well as former president Barack Obama and Michelle Obama. Even U.K.'s Prime Minister Theresa May was snubbed from attending the royal wedding. But what about British stars like Sir Elton John and Ed Sheeran who were also said to perform at the wedding? We are all just dying to know which lucky celebs will be there!
Around 600 guests are invited to Prince Harry and Meghan Markle's wedding. People are so obsessed with the royal wedding invites, there have even been bets made about who will be invited and who has been snubbed! We made our own list of 10 celebs Meghan Markle wants at her wedding and 10 who we think didn't make the cut. So while you're sitting on your couch, watching the royal wedding take place on Saturday, May 19th, look out for which celebrities got invited and which stars didn't make Markle's list.
19

YES: George Clooney And Amal Clooney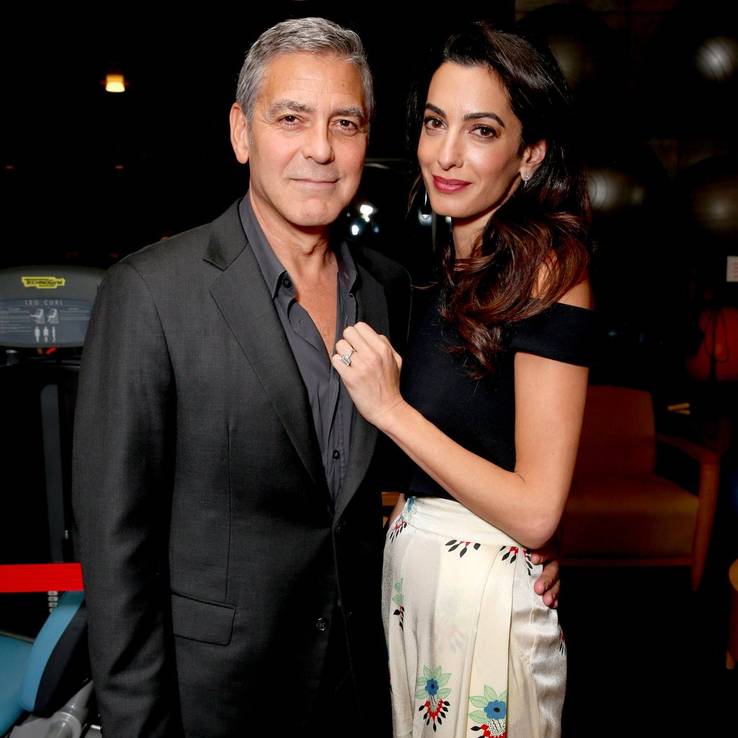 Who wouldn't want George Clooney and Amal Clooney to be their guests at their wedding? Apparently, the Hollywood actor and his barrister wife received their royal invitations in the mail and are set to attend the royal wedding this Saturday. The Clooney's heading to the big day was even confirmed by Amal's hairstylist, Miguel Perez. "What I can confirm is that I will be in charge of Amal's hair that day," Perez might have accidentally revealed in an interview with Spanish magazine publication, Hola! While the guest list has been pretty well kept a secret, there's always someone who spills the beans and Amal's hairstylist couldn't confirm or deny the rumors. A source even told Us Weekly that the power couple would be traveling to London for the reception. Although we haven't seen the Clooney's out and about with Prince Harry and the duchess-to-be, it was reported that the human rights lawyer suggested her hairstylists to Meghan Markle. The Clooney's also seem to spend plenty of time in London, with their estate not too far from Windsor. So maybe the duo go out on secret dinner dates with Prince Harry and Markle and we just haven't been aware. Anyway, being friends with such a powerful Hollywood couple wouldn't be too shocking.
18

NO: Duchess Of York, Sarah Ferguson
Prince Charles decided to leave Duchess of York, Sarah Ferguson's name off the exclusive reception guest list of Prince Harry and Meghan Markle's extravagant royal wedding. Known as Fergie, a report claimed that the Duchess was "deeply unhappy" that she was not invited to the 250-person reception that will follow after the ceremony. Fergie will be attending the ceremony, along with 600 or so others; however, she didn't make the cut for the after party. What is awkward is that her ex-husband, Prince Andrew, and their two daughters, Princess Beatrice and Princess Eugenie, are expected to go to the reception. Prince Harry is reportedly really close to Fergie's daughters, but there are tensions between the Royal Family and the Duchess. According to an article from Express, "Numbers are limited to the evening party, she is not a member of the Royal Family anymore and Prince Charles simply doesn't have time for her. He just can't see why she is still such a big part of his brother's life." Fergie and Prince Andrew divorced in 1996 after pictures of her get her toe sucked by oil tycoon, John Bryan, emerged in 1992. However, Fergie still lives with Prince Andrew at Royal Lodge in Windsor Great Park.
17

YES: Sir Elton John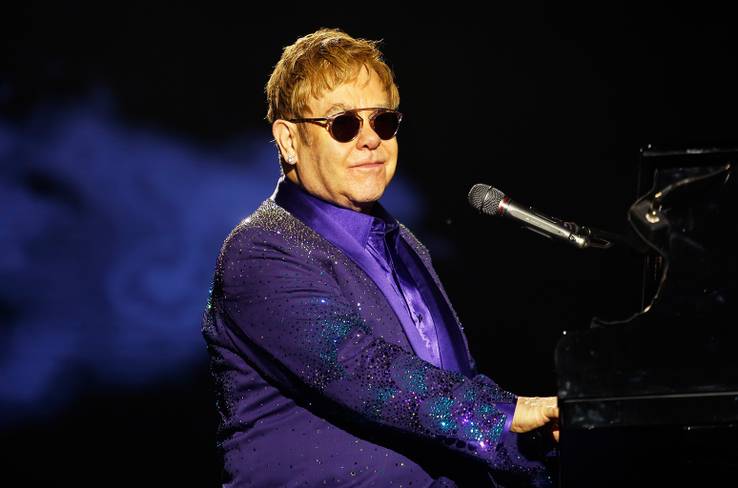 There will definitely be some famous stars at the royal wedding. One British musician who received an invitation in the mail is none other than Sir Elton John. The "Tiny Dancer" hitmaker is good friends with the Royals, even though back in March, he told BBC Radio 2 that he didn't receive an invitation. "We haven't had an invitation yet," Elton John said, jokingly adding that he could just "roll" to the ceremony since he lives in Windsor. "I live on a hill, so I could just roll down there. It's rolling distance." Despite telling the radio show that he didn't get an invite, a source stated that both he and his husband, David Furnish, "have both been invited." There are plenty of signs that the singer will be there on May 19th. Elton John canceled two tour dates in Las Vegas for May 18th and the 19th. Elton John also has close ties with the Royal Family, as he sang at the funeral of Princess Diana in 1996. The pianist and composer sang a version of "Candle in the Wind," changing the opening lines, "Goodbye Norma Jeane, though I never knew you at all" to "Goodbye England's rose, may you ever grow in our hearts."
16

YES: The Spice Girls, Well Three Of Them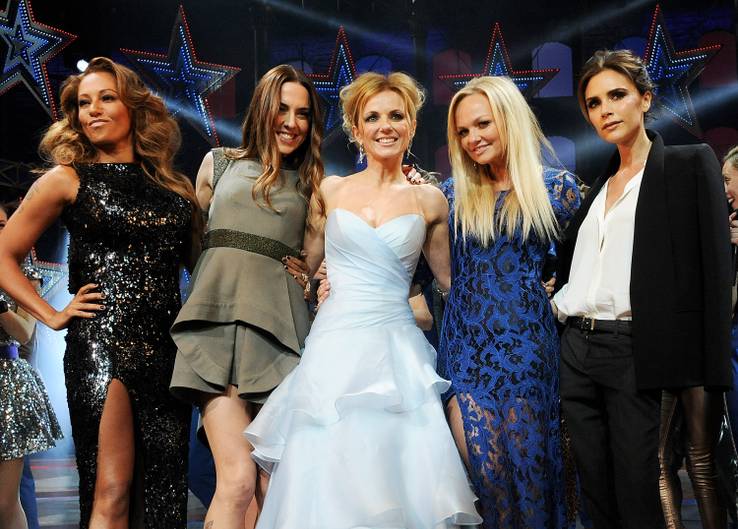 Yes, you read that right! The Spice Girls are reportedly attending the royal wedding! Well, three of the ladies are rumored to be going to the wedding, at least. The three lucky ladies are Victoria Beckham, Geri Halliwell, and Emma Buton. Victoria's husband, soccer star, David Beckham, will also be in attendance. Since only three of the five leading ladies are going, (Mel B and Mel C got snubbed), we can now declare that sadly, there won't the Spice Girls performance we were all dying to see. According to Page Six, Mel B, whose real name is Melanie Brown, was never invited and neither was Mel C. Before news broke that only three of the ladies would be going to Prince Harry and Meghan Markle's wedding, it was rumored that all five of the ladies were going and that they might even perform for the couple. Mel B even confirmed that she was going to the wedding in an interview, stating, "I'm not sure if I should have said that!" However, it looks like she won't be going after all. Fox News even reported that all of the women were "individually invited to attend the wedding, but there is no plan for them to perform." It appears that with the guest list being so secretive and so many rumors floating on the web, we have to wait to see for ourselves if all members of The Spice Girls were invited or not. We're still pretty bummed out that they aren't going to be performing.
15

NO: Barack Obama And Michelle Obama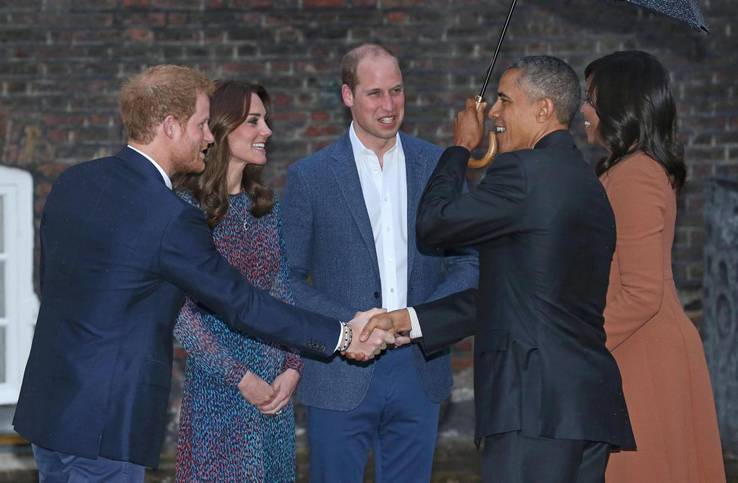 Just like President Donald Trump and First Lady Melania Trump, Barack Obama and Michelle Obama were also cut off the royal guest list. Like we mentioned before, author, Duncan Larcombe, made the conclusion that with all these political figures, Prince Harry and Meghan Markle would end up being overshadowed. Plus, it would kind of look bad if the royals invited one of the political couples and not the others. According to CNN, "a royal source said that while Harry and Meghan hoped to see Barack and Michelle Obama soon, the former US President and his wife would not be at the wedding. The source would not say definitely whether the Obamas— who are close to the royal couple— had been invited," the report stated, adding, "Unlike the wedding of the Duke and Duchess of Cambridge in 2011, this royal wedding is not an official state occasion and is regarded as a private ceremony, so there is no onus on the couple to invite political leaders." However, there will be some world leaders that are going to the wedding, so we'll just have to wait and see who exactly received the royal invite and who didn't.
14

YES: Priyanka Chopra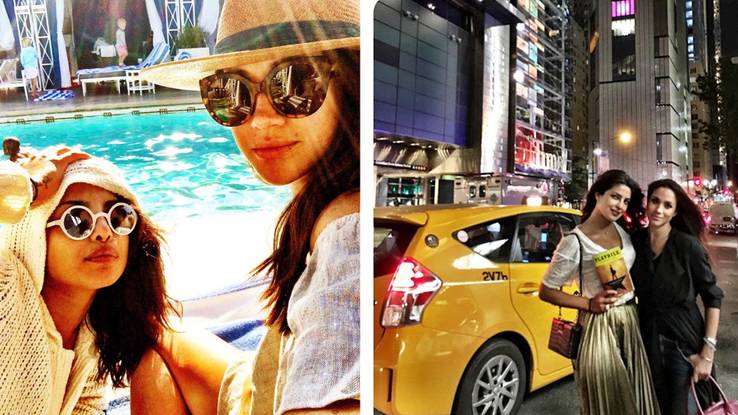 Media and paparazzi have literally hounded actress, Priyanka Chopra, since we learned that she would be attending Prince Harry and Meghan Markle's royal wedding. According to The Sun, the actress is reportedly one of Markle's bridesmaids in the wedding, happening May 19th. Priyanka has been close friends with Markle for awhile and even wrote about the duchess-to-be for Time 100 in 2018. "Somewhere among biryani, poutine, and endless conversations, I realized just how deeply Meghan Markle cares for the world. With her, what you see is real, and what you get is a relatable young woman with her heart and mind in the right place," Chopra said. Priyanka, who was named one of the 100 most influential people in the world, said in an interview with Vogue India that she was "excited" about the wedding and had to Google what a fascinator was. And, if you don't know what a "fascinator" is, it's basically a headpiece, or knitted head covering that we see royals wearing at important events. In her Vogue interview, Chopra also stated, "This is a life-changing moment for the world, not just for the two of them, but for the world, in a way, for the monarchy, for young girls."
13

NO: Lady Amelia Windsor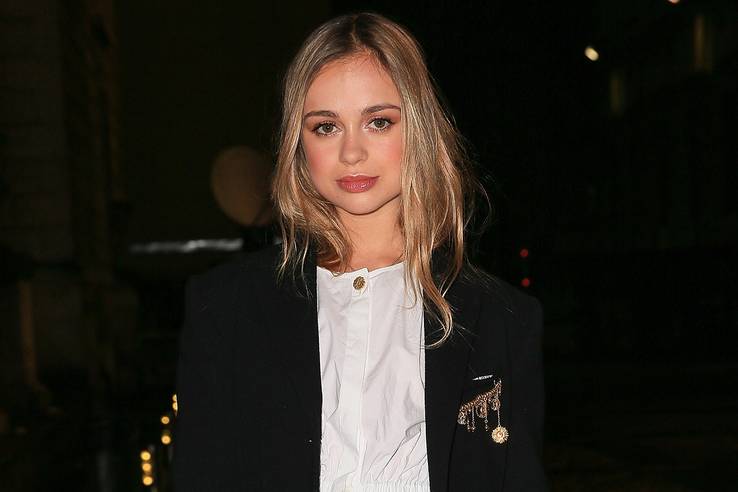 If you're into fashion, you might recognize the name, Lady Amelia Windsor, the 22-year-old model who frequents fashion week and constantly dazzles us with her chic style on the streets of London and on her Instagram page. Lady Amelia Windsor, who is third cousins with Prince Harry was surprisingly was not invited to the royal wedding. According to The Sun, Lady Amelia and her siblings did not get invited to the ceremony or the to reception. "They were a little surprised not to be invited, as they were looking forward to going. Amelia is creating quite the name for herself with her modeling and Instagram posts. Perhaps Harry just wanted to keep the family invited to a small number or maybe he didn't want anyone upstaging the bride," the source said. Lady Amelia was named "the most beautiful member of the royal family" back in 2016. She made the cover of Tatler magazine, which marked the first time a royal made the cover of the magazine since 2008 when Princess Eugenie was featured for her 18th birthday. Lady Amelia is also a model, having walked for Dolce & Gabbana and having previously interned for Bulgari. When asked if she was attending the royal wedding, she told The Telegraph, "I can be quite late minute because I'm all over the place. Sometimes you can be thinking, 'Oh my gosh, what am I wearing?' on your way there. It's a learning experience with each thing you do.'" However, it looks like Lady Amelia just got snubbed.
Featured Today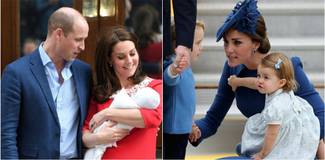 10 Times Kate And William Were Great Parents (10 Times They Dropped The Ball)

25 Blonde Actresses That Hollywood Just Can't Get Enough Of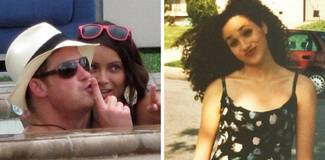 24 Rare Photos of the Royal Family Throughout their Reign

12

YES: Ed Sheeran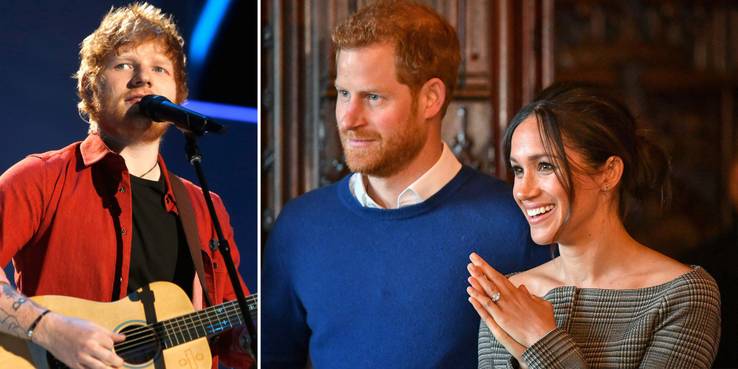 Will Ed Sheeran perform at the royal wedding? According to Harper's Bazaar, the British hitmaker is going to be serenading the future Duke and Duchess of Sussex with "a few songs" at their royal wedding. While Sheeran performing songs for the royal couple is still a rumor, in an interview back in December, Sheeran stated that he wouldn't mind singing a few of his hits for them. When he was asked if he'd sing for the couple's first dance, Sheeran replied, "I haven't been asked." But if the star was invited, Sheeran said, "Yeah, why not?" Hiring a famous singer for a royal wedding isn't something new. When Prince William and Kate Middleton got married, they had songstress, Ellie Goulding, serenade them at their reception at Buckingham Palace in 2011. And in 1981, the late Princess Diana and Prince Charles had the opera singer, Dame Kiri Te Kanawa, perform. Multiple tabloid sources have stated that Prince Harry asked Ed Sheeran himself to perform at the reception, but of course, those are all still rumors. "Prince Harry has personally requested Ed to perform at his wedding," a source told Us Weekly. With just a couple of days to go before the wedding, we're all dying to know who will be serenading the royal couple this Saturday.
11

NO: Cara Delevingne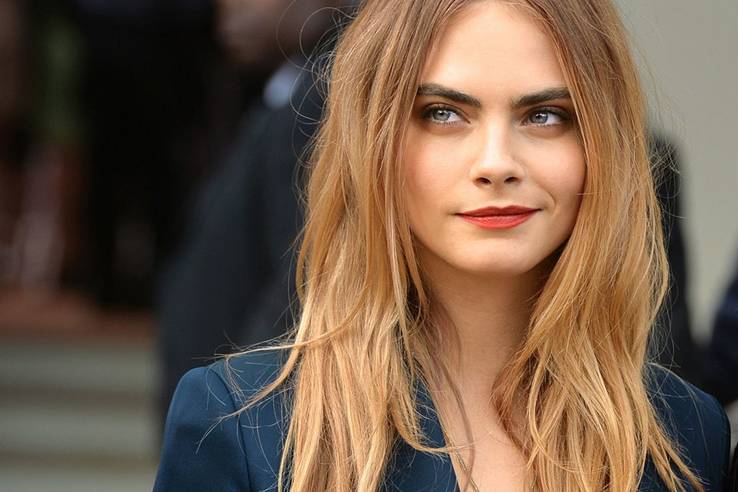 With Prince Harry being a prince and Meghan Markle being an A-list Hollywood star, it's obvious that these two have plenty of A-list friends. While not all of their star-studded buddies are able to attend the wedding, we are a little unsure if the model, Cara Delevingne, who is supposedly a really close friend to Prince Harry, was invited. According to Health & Fitness Cheat Sheet, Cara and the future Duke of Sussex have a "wacky" relationship. Back in 2016, Prince Harry and the beautiful model took photos together in a photo booth over the Christmas holiday during a party the duo attended with other Hollywood actresses like Sienna Miller and Margot Robbie. Cara also revealed in the past that she liked to send flirty text messages with Prince Harry, so that is why we highly doubt the top model will be attending the royal wedding. Meghan Markle definitely wouldn't want a woman who was suspiciously close to the prince attending her wedding, right? In her texts, Cara revealed that she was "mischievously texting him with co-star, Margot, to tell him she dreamed of him," a source told Daily Mail. Prince Harry even replied back to the model, stating, "You two are obviously together. But I'm extremely glad I was in your dreams." Robbie admitted that she didn't even know it was Prince Harry that was in the text, stating, "He's friends with Cara. He's the most normal guy ever. I didn't realize it was him." So will Cara be attending the wedding? We'll have to wait and see.
10

YES: Meghan's Suits Cast Members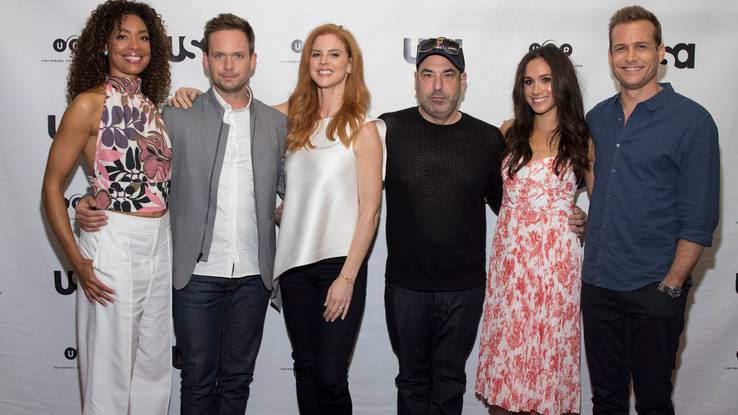 Meghan Markle's Suit cast members are rumored to have all been invited to the royal wedding. The cast, which she has worked with for six seasons of the show, includes Gabriel Macht, Patrick J. Adams, Sarah Rafferty, Gina Torres, and Rick Hoffman. Some cast mates of the show have already hinted that they will be at the ceremony after a few of them shared Instagram photos of themselves and loved ones in the U.K. This past Sunday, Jacinda Barrett, who is married to lead actor of the show, Gabriel Macht, shared a photo of her and her son in front of Buckingham Palace. A few days later, actor, Rick Hoffman, uploaded a video on his Instagram saying, "Just checking in with you, just finishing up my portion of episode 804 and then heading east for some special event and I'm very excited about that." Sarah Rafferty, who plays Donna Paulsen in the USA Network series, also shared a snap spending Mother's Day in Paris, France with her young daughter. Meghan's love interest on the show, Patrick J. Adams, is also set to be arriving in the U.S. any time now. The star's latest Instagram photos show him traveling around Morocco, which is just about a three-hour trip to London.
9

NO: Rihanna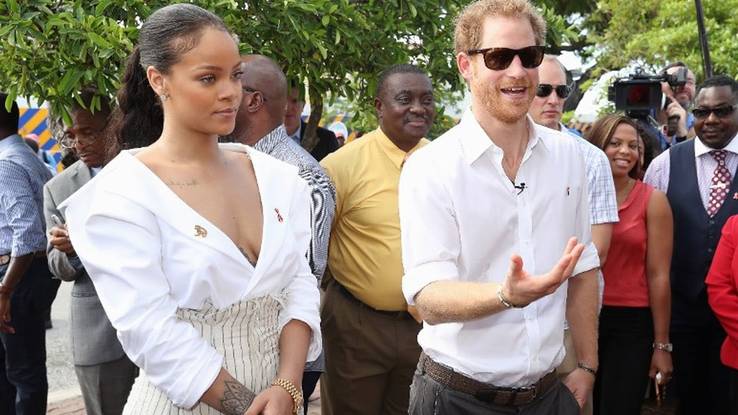 Prince Harry and Rihanna first met during a trip to Barbados, during his 15-day tour of the Caribbean back in 2016. While the pair was pictured laughing together and talking to one another, they don't have a close relationship at all, if any. When photos emerged of the duo in Barbados, fans were quick to take to Instagram to beg Prince Harry and Rihanna to date. However, Prince Harry was in a relationship with Meghan Markle and it was rumored that Rihanna had just split with rapper, Drake. Since the meet up in 2016, we never really saw the songstress or Prince Harry together. So when Rihanna did a recent interview with Access Hollywood and was asked if she would be attending the royal wedding, she had the most hilarious response. "Why would you think I'm invited?" Rihanna replied, causing her interviewer to remind her of that time she was with him in Barbados. "You met me, you think you're coming to my wedding? Am I coming to yours?" Rihanna even revealed that she had no idea the wedding was this weekend, stating, "So is that really coming up? Like soon or something? See, I need to stay on the Internet more." RiRi made it clear that she definitely won't be at the wedding and might not even watch it, either.
8

YES: Chelsy Davy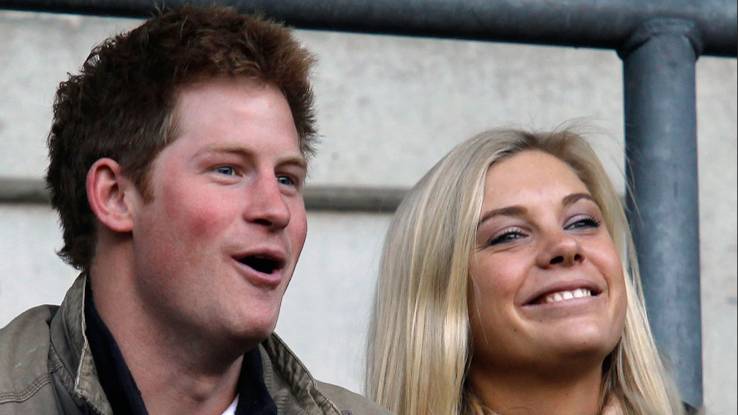 Prince Harry's ex-girlfriend, Chelsy Davy, will be present when her ex and his soon-to-be-wife, Meghan Markle, exchange vows on May 19th. Vanity Fair reported that Davy, who dated Prince Harry from 2004 to 2011 has been invited to Windsor Castle, but has not been invited to the more exclusive reception that will be attended by just 200 people. "Chelsy has been telling everyone she has been invited to the wedding and she is shopping for the perfect gown," an insider stated, adding, "She wants to look her very best and has been given a plus one, but she has said she has not been invited to the evening party." Even though Prince Harry and Davy went their separate ways, they remained close friends. Davy, a lawyer-turned-jewelry designer, supposedly offered to make Markle a piece of jewelry as a wedding gift, but the offer was "politely turned down." Davy won't feel too bad for not making the cut to the reception. As we mentioned earlier, Duchess of York, Sarah Ferguson was also only invited to the ceremony and not to the after party, whereas her ex-husband, Prince Andrew, and their two daughters will be in attendance.
7

NO: Prime Minister Theresa May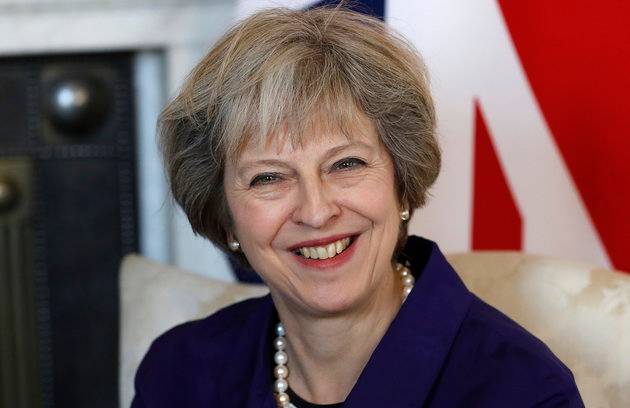 Like we mentioned before, political leaders don't have to be in attendance for the royal wedding. Wedding guests will be people who have close relationships to Prince Harry and Meghan Markle, so even Theresa May, who is serving as the Prime Minister of the U.K. didn't receive an invitation, and a government source confirmed she wasn't even expecting one. Prince Harry's official spokesman stated, "It has been decided that an official list of political leaders both U.K. and international— is not required for Prince Harry and Ms. Markle's wedding." Prince Harry and Meghan Markle's wedding venue will be a lot smaller than Westminster Abbey, where Prince William and Kate Middleton exchanged their vows, and had invited former Prime Minister David Cameron. With the prime minister not in attendance, it also means that U.S. President Donald Trump and First Lady Melania Trump will not be attending either, nor will the former president of the United States Barack Obama and Michelle Obama. The Obamas weren't invited to Prince William and Kate Middleton's wedding when he was president and Michelle was First Lady, so it isn't surprising that these political leaders were not invited to Prince Harry and Meghan Markle's royal wedding.
6

YES: Jessica Mulroney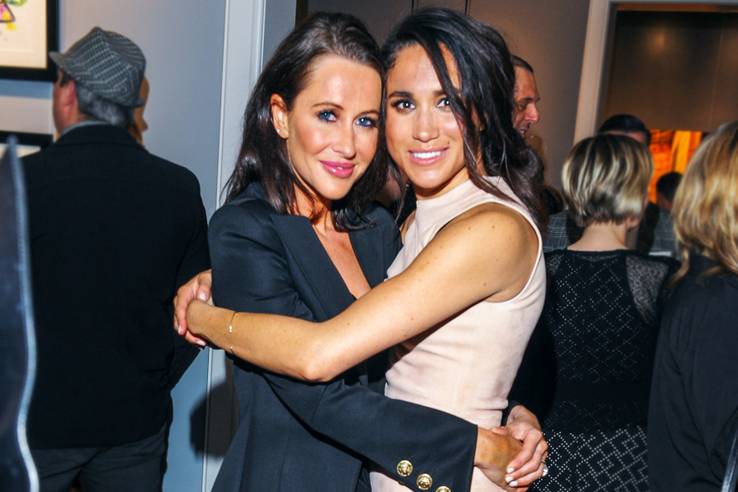 Meghan Markle's best friend and former stylist, Jessica Mulroney, was spotted at London's Heathrow Airport with her husband, Ben Mulroney, and her three children, twins, Brian and John, and daughter, Ivy, who will play crucial roles in the wedding ceremony. According to Harper's Bazaar, Jessica's children will be serving as pageboys and bridesmaids in the wedding and will be alongside Prince George and Jasper Dyer, the godson of Prince Harry, along with Princess Charlotte and three other goddaughters. There was gossip that Jessica was Markle's maid of honor, however, it still isn't clear what official role she'll have in the wedding. Jessica Mulroney is a Toronto-based stylist and has been a very close friend to Markle since 2011, when Markle was working on Suits. According to reports, Mulroney has been Markle's "unofficial wedding planner" and has helped the bride-to-be pick out flowers and even her wedding dress. Mulroney and her husband have even helped keep Prince Harry and Meghan Markle's romance undercover when news first broke that they were possibly an item. It's also rumored that Mulroney has made a custom piece for Meghan to wear when she walks down the aisle.
5

NO: Cressida Bonas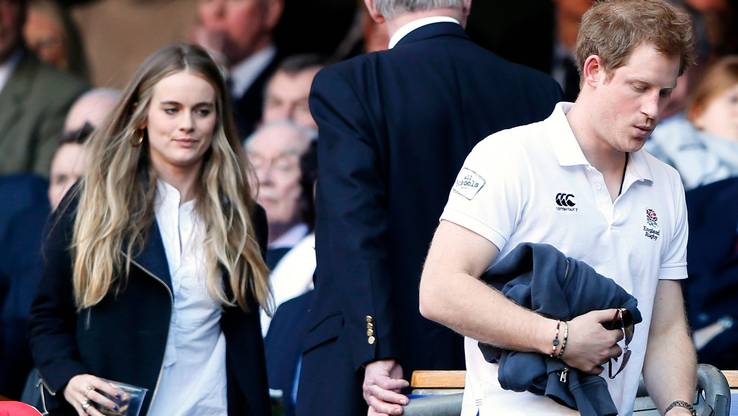 Cressida Bonas is another famous ex-girlfriend of Prince Harry's who has also been rumored to have gotten snubbed from attending the royal wedding. However, there are rumors that she may attend the ceremony but was not invited to the reception, which will only be for a selected 200 people. Just like Prince Harry's former girlfriend, Chelsy Davy, Bonas may also have to find other plans after the royal ceremony. In March, Bonas refused to answer a question on whether she wished the royal couple well in an interview with The Times. "I have to be really careful what I say because people like putting people into boxes and into stereotypes, especially in this country and no I don't think that helps," Bonas said, adding, "I think you want to be a blank canvas as an actress but I'd rather not say anything, actually, if you don't mind because it is kind of in my past and I am so focused on my acting." Cressida dated Prince Harry from 2012 to 2014. It's rumored that she might make an appearance at the wedding since she does have royal connections. Bonas' grandfather is the 6th Earl Howe of the Curzon-Howe family and she is friends with Princess Eugenie, the daughter of Prince Andrew.
4

YES: Misha Nonoo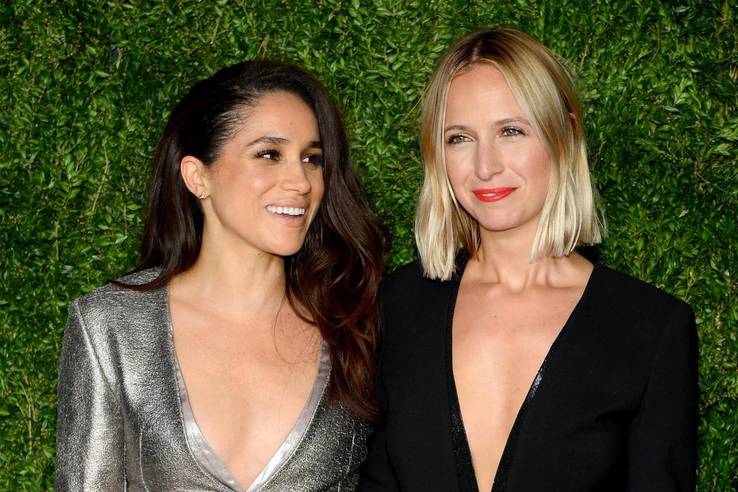 Meghan Markle's girl squad consists of Jessica Mulroney, Priyanka Chopra, and designer, Misha Nonoo. Misha is a fashion designer who has dressed stars like Emma Watson and Cate Blanchett, as well as Meghan Markle. The duchess-to-be wore Misha Nonoo during her first appearance with Prince Harry at the Invictus Games. Nonoo is making a big name for herself since we learned that she is very close to Markle and dresses the former actress. Nonoo was the first fashion designer to debut a runway collection on Instagram in 2015, and later, shared her fall line on Snapchat. Rumors state that it was also Misha who introduced Markle to Prince Harry. The couple revealed that they were set up be a female friend, and though they didn't name any names, it's almost certain that it was Misha who did the coupling. "It was through her and then we met once and then twice back to back two dates in London, last July," Prince Harry revealed, adding, "And then it was I think about three, four weeks later that I managed to persuade her to come and join me in Botswana. We camped out with each other under the stars— she came and joined me for five days out there, which was absolutely fantastic."
3

No: Paul McCartney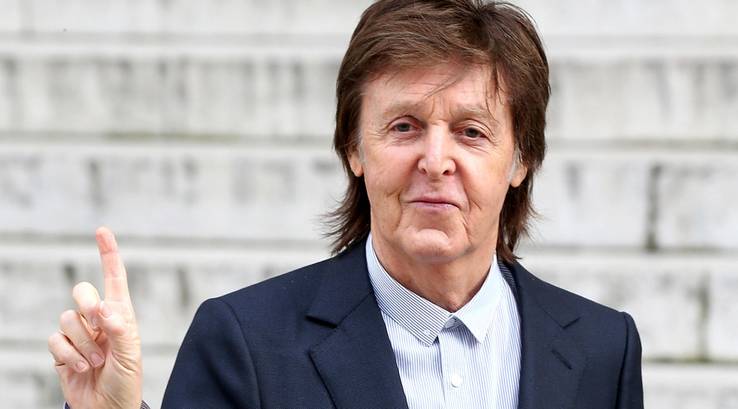 Not every big named British musician will get to attend the royal wedding. There hasn't been any news on whether Paul McCartney received an invitation to the big event. Unlike Sir Elton John, who has shown signs that he will be there (he canceled two tours in Las Vegas on May 18th and May 19th), we haven't heard much about McCartney making a appearance. It also seems that just because you were in a famous British rock band, it doesn't mean you get an invite to the British royal family wedding. Prince Harry and Meghan Markle did invite 2,640 people into the grounds of Windsor Castle, which is a prime location to see the pair arrive and their carriage procession. Some of the lucky men and women who have been selected "include young people who have shown strong leadership, and those who have served their communities," a tweet read from Kensington Palace. The soon-to-be Duke and Duchess have also invited members of charities and organizations, local schoolchildren, residents of Windsor and members of the royal household. Maybe will be seeing Paul McCartney in the group of 2,000 people who luckily scored an invite in.
2

YES: Ellie Goulding
Prince Harry has had a reputation as a bachelor for quite some time before he met Meghan Markle and settled down. Besides his two ex-girlfriends, Chelsy Davy and Cressida Bonas, Prince Harry had flings with the singer, Mollie King, the model, Florence Brudenell-Bruce, the TV presenter, Natalie Pinkham, and the songstress, Ellie Goulding. According to The Sun, Goudling and Prince Harry were rumored to be an item back in 2016, when they both attended the Audi Polo Challenge in London. The pair reportedly shared a kiss under a blanket at an after party at night and "only had eyes for each other all night." However, a source claimed that the duo couldn't work things out because "the palace won't allow her as a serious girlfriend because of her celebrity background." Goulding was invited to the Duke and Duchess of Cambridge's reception back in 2011 and even sang for them. Maybe Ellie will also do a special performance for Prince Harry and Meghan Markle as well since she did receive an official invite. Hopefully, things aren't too awkward when Goulding takes the microphone and watches Prince Harry and Meghan Markle dance to their first song while she's singing it.
1

NO: Drake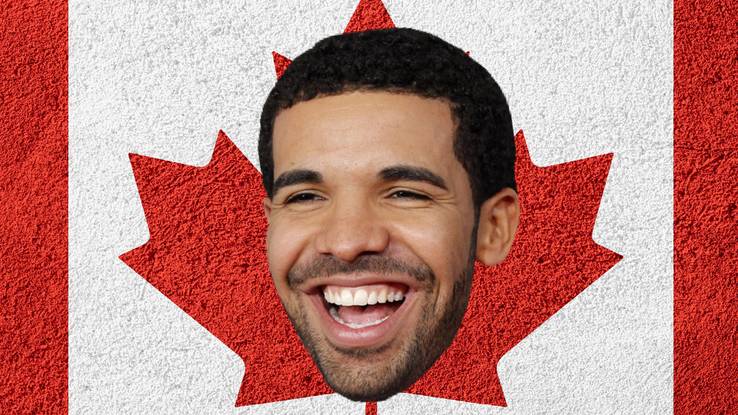 We don't think the rapper, Drake, is invited to the royal wedding, but he is from Toronto, Canada, which is the same city where Suits is filmed. Meghan Markle did work on the show for a total of six seasons, so she's pretty much familiar with the city. Also, the duchess-to-be does have a lot of Canadian connections, including wearing the fashion label called LINE the label, where we saw her in that beautiful white coat when she and Prince Harry made their engagement announcement. Even Prime Minister Justin Trudeau sent the royal couple a messages, stating, "Congratulations and best wishes to you both!" But we think Drake should have received a royal invitation, the guy knows how to party and we bet that reception would have been LIT with Drake possibly on the mic, joining in for a dance, or even popping some very expensive bottles. If you're interested in the royal wedding and who is attending and not attending, don't forget to tune in on Saturday, May 19th, with guests expected to arrive as early as 9:30 a.m., however, depending where you live, you might have to wake up even earlier to watch it all go down. Thankfully, we love the royals so much, channels like CNN, CBS, NBC, and PBS, will start wedding coverage as early as 4 a.m.!
References: express.co.uk, townandcountrymag.com, cnn.com, thesun.co.uk, harpersbazaar.com, usmagazine.com, dailymail.co.uk, aol.com, time.com, news.sky.com, express.co.uk, foxnews.com, ctvnews.ca, newsweek.com
Source: Read Full Article