It's tough to make a marriage work as it requires a lifelong commitment and dedication from both sides at all times, but at least it happens behind closed doors. That's not the case for celebrities, whose marriages are constantly being publicized by tabloids, and every decision or fight is criticized and critiqued by the masses. Then add rebound relationships that led to marriages, especially in a short amount of time, and it's no wonder gossip sites are filled with stories about failed celebrity marriages.
Half the celebrities on this list are in the failed marriage category and for various reasons. Some bounced around failed relationships and wanted desperately for one to work, so much so that they rushed into a marriage and just as quickly realized it was a mistake. Others thought they finally found the one and didn't wait to make sure. Regardless, their rebound relationship was a failure just like the one before.
But there are two sides to every coin, and the other half on this list got lucky when their rebound turned out to be the real deal, or they never thought they'd find love again after a nasty divorce only to find themselves back at the altar months later with the one. Some are just luckier than others, and to find out who is, continue reading — 10 Celebs Who Regret Marrying Their Rebound (And 10 Who Are Still Going Strong).
20

Billy Bob Thornton Is Very Impulsive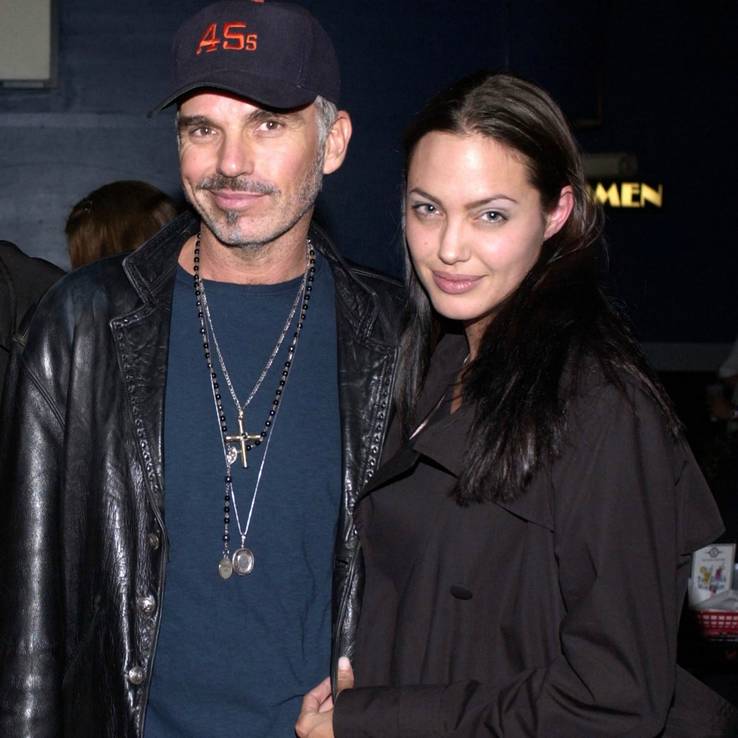 Either Billy Bob Thornton is impulsive when it comes to relationships or he's trying to set the Guinness World Record for most marriages in a lifetime. He's currently married to his sixth wife, so it's safe to say he's had a few rebounds in his day, one of which came when he left his fiancee Laura Dern to marry Angelina Jolie. Thorton must have known his relationship with Dern wasn't going to work out so he essentially pre-rebounded with Jolie. According to Dern, she was engaged to Thorton when she left to film a movie and when she returned, he  got married, just not to her.
He took the time away from Dern to marry Jolie, and the two had a strange relationship, to say the least. Highlights were the 20-year age gap and when they decided to wear vials of each other's blood around their necks. The "healthy" relationship surprisingly didn't last and Jolie left him in 2002, with the divorce finalizing in 2003. Thorton later admitted he knew they were doomed from the start as he never felt good enough for her.
19

Ian Somerhalder Has A Thing For Vampires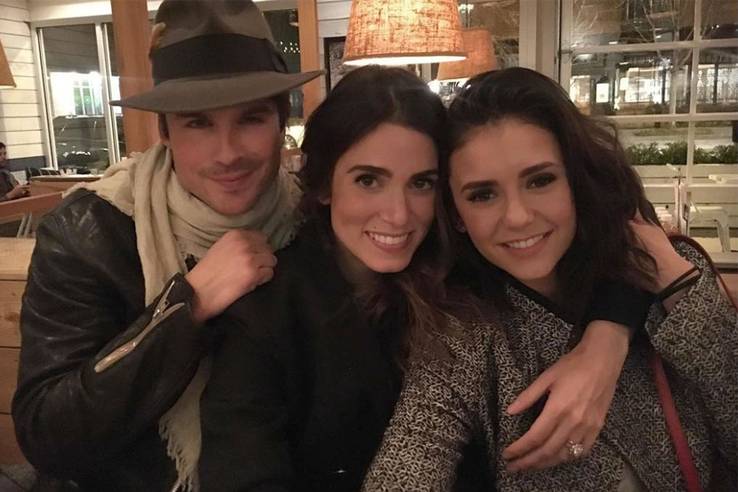 When Ian Somerhalder and Nina Dobrev announced they were dating, a collective teenage girl shriek was heard around the world. Not only were they Delana on the show Vampire Diaries, but now they were Nian in real life. They seemed perfect for each other until they weren't. The couple called it quits on their relationship after over three years of dating, but unfortunately, still had to go to work and pretend like they loved each other on the show.
That must have been hard, and probably got harder when Somerhalder announced he was back in a relationship, this time, with Twilight alum Nikki Reed. It didn't take long for Somerhalder to realize Reed was the one and ended up popping the question after only six months of dating, and two months later, they got married. He's still married, he's still friends with Dobrev, and he just had his first child, a baby girl, so everything couldn't have turned out better.
18

Cher Can't Find The Right Fit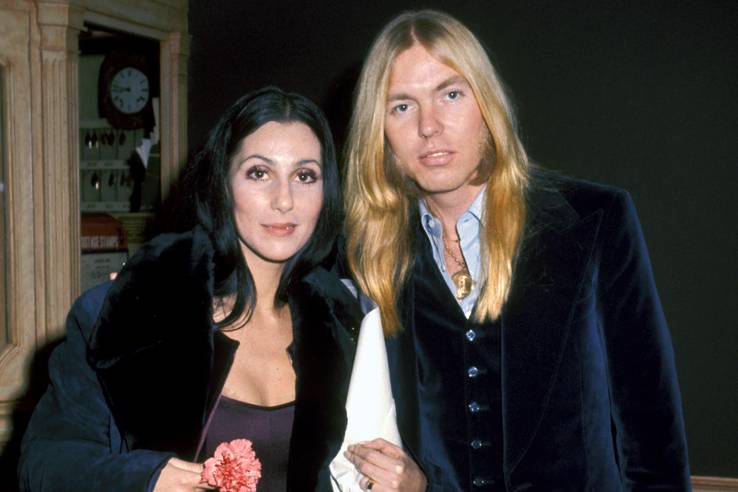 Cher was only 16 years old when she first met Sonny Bono but she instantly fell in love and ended up marrying him two years later. During their marriage, the couple would rise to the top of the charts as a music duo. They seemed happy together and had a daughter, but after ten years of marriage, Cher found him too controlling, especially when it came to work, and she finally had enough. They divorced in 1974, but it didn't take long for her to jump right back into another marriage.
Five days after her divorce with Bono went through, Cher was back at the altar with Gregg Allman, but nine days after that, she was filing for divorce again.
She enjoyed being with someone her own age this time around, but Allman's party lifestyle was too much for her to handle. They tried to make it work on numerous occasions, but in the end, it wasn't meant to be and they separated for good after less than two years together.
17

Kim Kardashian Rebounds From An NBA Player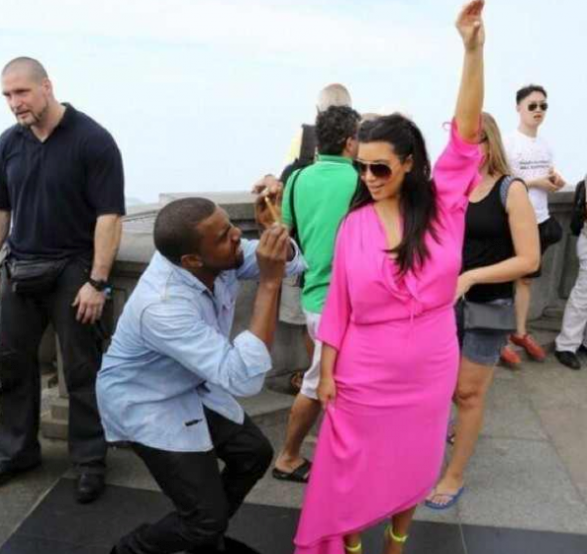 Kim Kardashian lived up to her constant need for attention when she decided to marry NBA player Kris Humphries on the reality show Keeping Up With The Kardashians. The wedding was seen by millions of people and was attended by over 400 guests. Unfortunately, it was all for nothing as the couple only lasted 72 days before they decided to get divorced. It wasn't a smooth procedure either, as Humphries tried to get an annulment instead, claiming fraud.
Not everything about the divorce was bad, though, as before it even became official, Kardashian was already back in a relationship, this time with rapper Kanye West. They wasted no time getting pregnant, then five months after giving birth, they got engaged and seven months later they got married in Florence, Italy. Considering they both have major issues and massive egos, they feel like they were made for each other. They have stuck together through thick and thin over the years and have gone on to have three kids.
16

Katy Perry's Rebound Was No Laughing Matter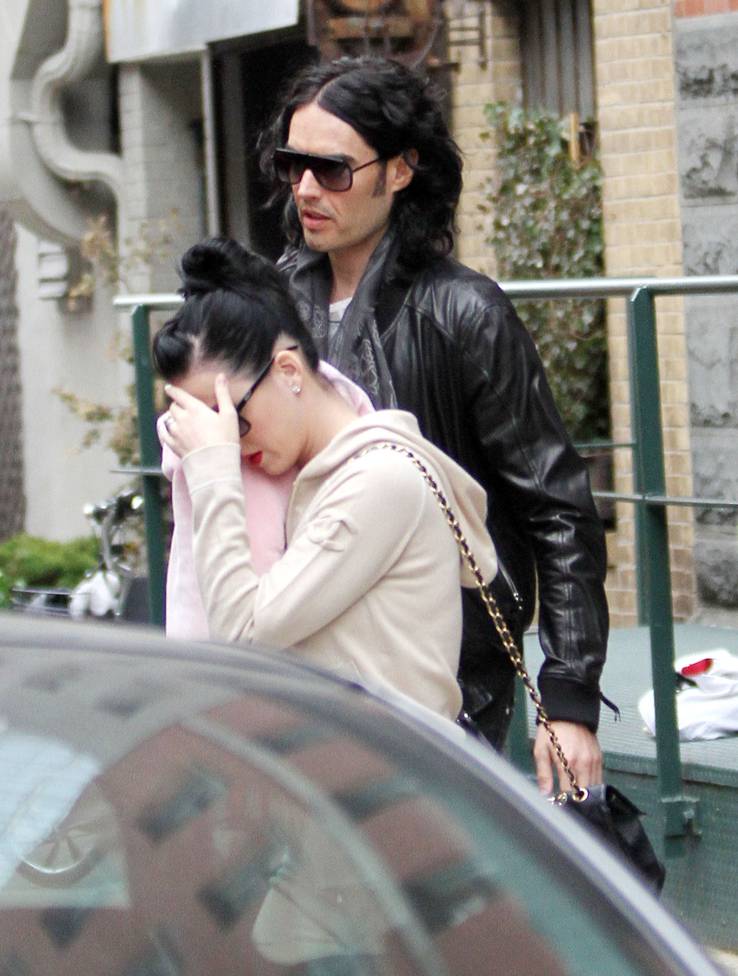 Katy Perry was already in a high profile relationship before she burst onto the scene with her single "I Kissed A Girl" in 2008. She had been dating Gym Class Heroes member Travie McCoy for just shy of a year at that point, but the relationship would come to an end not long after. Perry claimed she'd be putting her career first before everything else for the time being, but that didn't last very long.
Less than a year later, she was dating comedian Russell Brand and it took only three months until they were in India celebrating New Years and exchanging vows.
Unfortunately, the marriage would only last 14 months until Brand reportedly texted Perry saying he wanted a divorce, you know, the classy way. Perry was understandably devastated by the entire situation and stayed in bed for two weeks.
15

Ashton Kutcher Reconnected With An Old Friend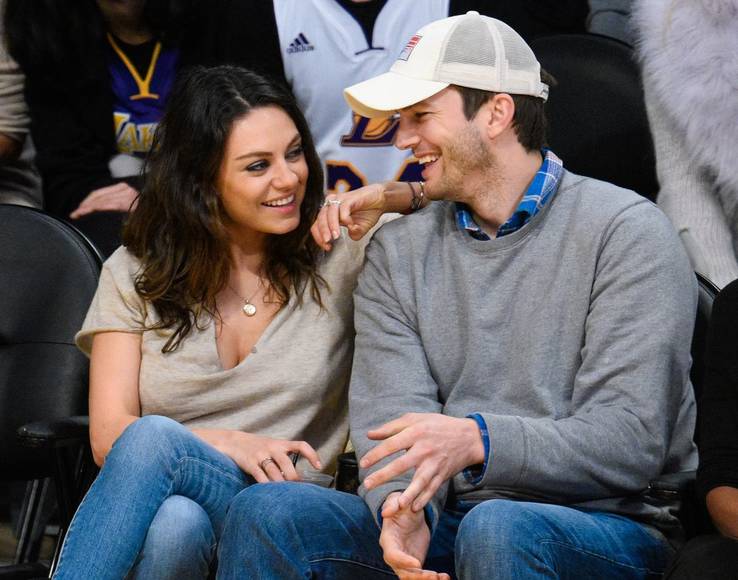 Aston Kutcher and Demi Moore raised a lot of eyebrows when they announced they were dating, as people couldn't seem to get past the 15-year age difference. Then people lost their minds when the couple announced they were getting married. The age gap was an issue, but even more so was the fact that Kutcher would have to play stepfather at 27 to Moore's three kids. Kutcher proved he was up for the challenge and stayed married for six years until he decided to call it quits.
The divorce took two years to completely go through and during that time, Kutcher reconnected with his old TV show girlfriend Mila Kunis.
The two hit it off and one year after his divorce officially went through, Kutcher and Kunis got engaged and then married in 2015. Just like his relationship with Moore, no one saw this one with Kunis coming, not even their co-stars on That 70's Show. Either way, they look happy and perfect together, and just welcomed their second child into the world.
14

Amber Rose Has A Type, But Should Get A New One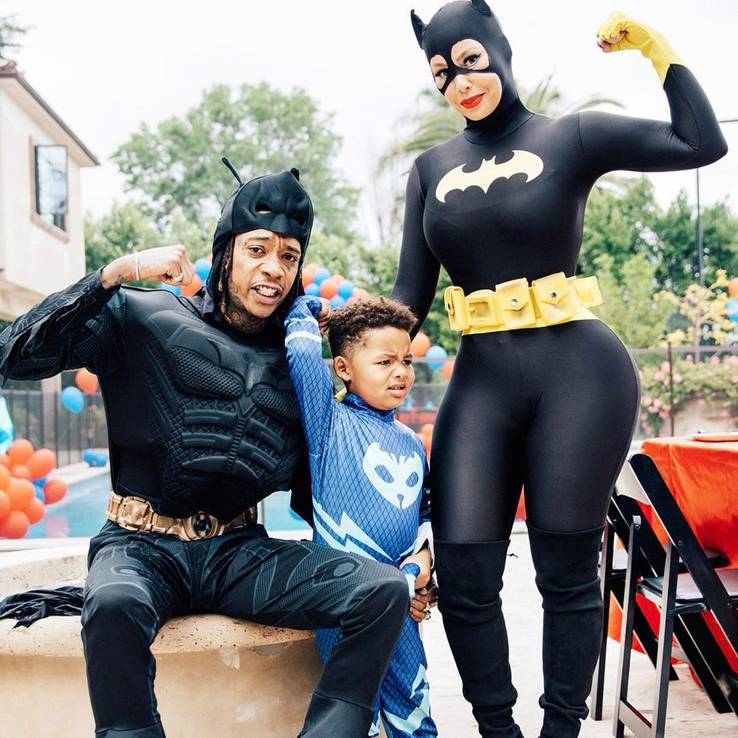 Amber Rose became a public figure thanks to her relationship with Kanye West. They met after West saw her in a Ludacris music video and called her to see if she wanted to be in one of his. She agreed, and not long after they were spotted at events together and verified they were dating, which lasted for two years. Just like their relationship, the break up got messy and they started beefing on and off, and arguably still are today.
Rose didn't let the break up affect her love life though, and in no time, she was back in another high-profile relationship with rapper Wiz Khalifa.
This relationship started off much better than her last one and led to the couple getting married and having a son. The love didn't last though, and around 14 months later, Rose left Khalifa and filed for a divorce. There was speculation that both of them may have been unfaithful during the marriage, and Rose even filed for full custody of their son but they ended up settling on joint custody.
Featured Today
10 Celebs Who Fit Their Superhero Role (And 10 Who Clearly Don't)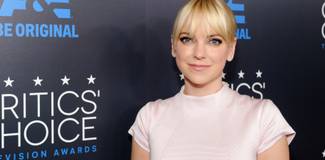 Anna Faris Responds To Chris Pratt's 'Divorce Sucks' Comment

25 Celeb Babies Born In 2018 With Names That Leave Us Baffled

13

Reese Witherspoon Went For An Agent Instead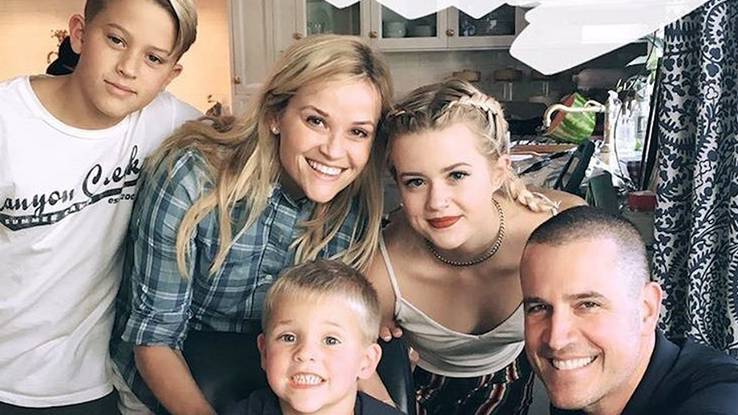 Like most Hollywood couples, Reese Witherspoon and Jake Gyllenhaal met and fell in love while filming a movie together. Unlike most Hollywood couples, it happened even though they didn't have any scenes together! Regardless, they found a way to run into each other on set and ended up dating for two years. Everything seemed to be going great until rumors spread claiming they were ending the relationship. Reps for both of them shut down the claim, only for Witherspoon and Gyllenhaal to admit two weeks later that they were, in fact, moving on from one another.
Gyllenhaal has had several relationships since then, but not Witherspoon.
Shortly after ending things with Gyllenhaal, she began dating talent agent Jim Toth, and shortly after that, they got married. They have one son together, and if you're wondering how the marriage is going, look no further than Witherspoon's Instagram where she claimed after six years of marriage she couldn't be happier with Toth.
12

Jim Carrey Gives Up On Marriage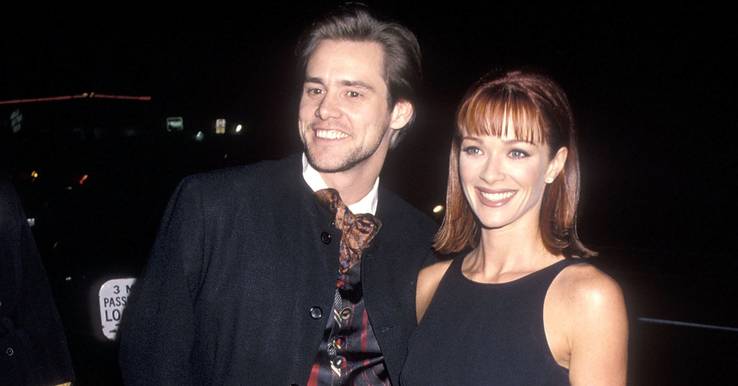 It appeared that Jim Carrey had met the one right off the bat when he married Melissa Womer in 1987, had a daughter and lived happily ever after for neither 10 years. There's a good chance they could have stayed together too if Carrey had never achieved the success he did. Instead, Carrey let fame get the best of him and in 1994 he left his wife so he could live the celebrity life as a single man.
That didn't last long though, as he almost immediately started dating his Dumb and Dumber co-star Lauren Holly and wasted no time in getting married again. However, any thoughts about a single life he shoved away must have crept their way back because after only 10 months he got another divorce. Don't expect to see Carrey pop up on another list like this one in the future, if ever, as he told Howard Stern in 2014 that he'd never get married again, and he's kept that promise to this day.
11

Justin Timberlake Finds His Senorita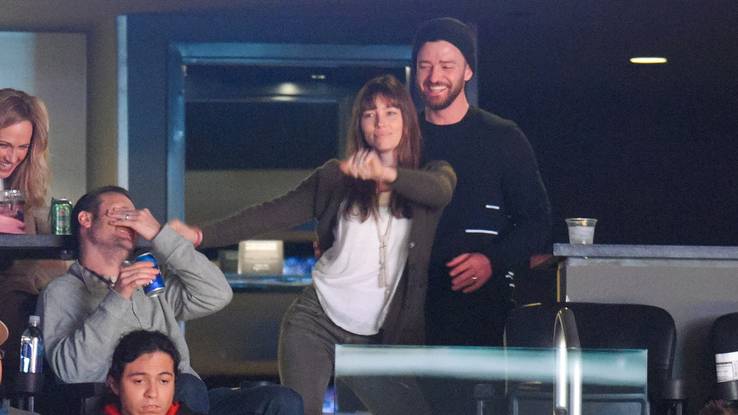 When people think of Justin Timberlake's failed relationships, the first, and probably only one that comes to mind is his very public break up with Britney Spears. What most people don't think of, and probably aren't even aware of, is his 3-year-long relationship with Cameron Diaz. There was a fairly significant age gap in this relationship too, as Diaz is nine years older than Timberlake. That obviously came into question when people wondered if the relationship would last, and even though it exceeded expectations lasting over three years, it wasn't meant to be.
Timberlake didn't stay single for long, as he found himself in a relationship with Jessica Biel in 2007. It wasn't smooth sailings at the beginning though, as the couple split for a beat, only to get back together and seemingly better than ever. They tied the knot in 2012 in Puglia, Italy and are still happily married today. They even added another member to their family in 2015 with the birth of their son Silas Randall Timberlake.
10

Jennifer Lopez Drops Singles But Never Stays Single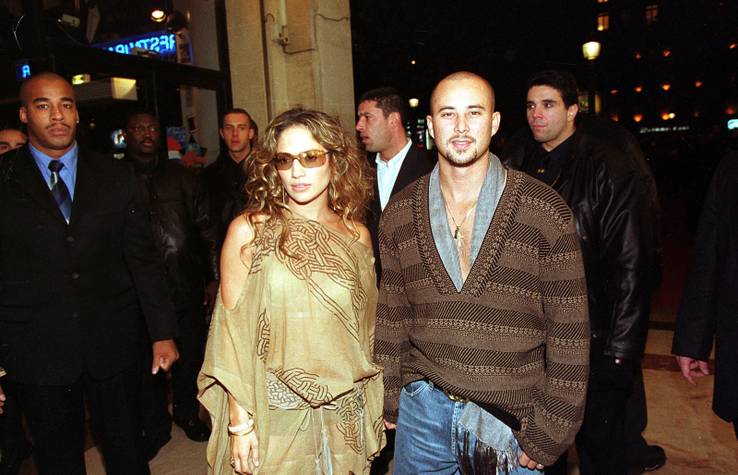 Jennifer Lopez's relationship with rapper Sean "Diddy" Combs started off with a bang, literally, as not long after they got together, they were arrested together. After hours of questioning the charges were dropped and they were both released but their relationship would struggle to recover and they broke up not long after.
This led to her rebound relationship with dancer Cris Judd, which started off with a bang as well, but in a good way. After only a few months of dating, they wasted no time in getting engaged and then married. However, they also wasted no time in getting divorced either and ended things nine months later. Lopez would go on to date and get engaged to Ben Affleck but never made it to the altar, and not long after that she finally found a long-term marriage with Marc Anthony that lasted seven years.
9

Anna Camp Finds Her Pitch-Perfect Man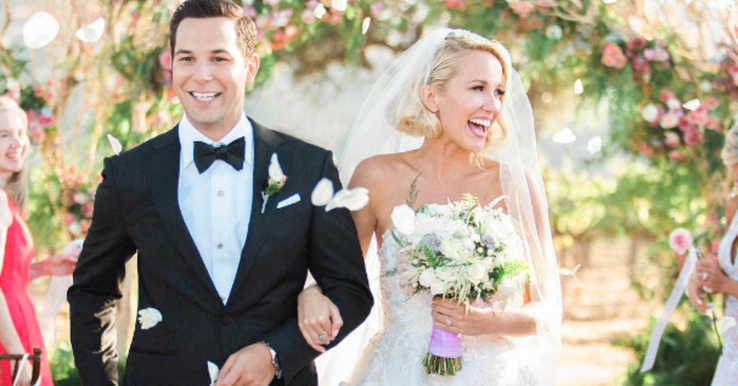 Anna Camp met Skylar Astin on the set of Pitch Perfect and the two reportedly hit it off immediately, but only as friends since Camp was married to actor Michael Mosely at the time. According to Astin, though, he knew they would be together one day, he just had to wait it out like Jim waited for Pam on The Office. Sure enough, that came in 2013 when Mosely filed for divorce from Camp.
It didn't take long for Astin to ask Camp out on a date, which she admits she was a bit hesitant to accept at first considering she had just finalized her divorce.
However, she said yes, and about three years later said yes again, this time to a proposal. They didn't draw out the engagement and instead got married later that year. They're still going strong today and Camp claims they are more in love now than ever, so don't expect this one to end anytime soon.
8

Renee Zellweger Is A Little Bit Country And Rock And Roll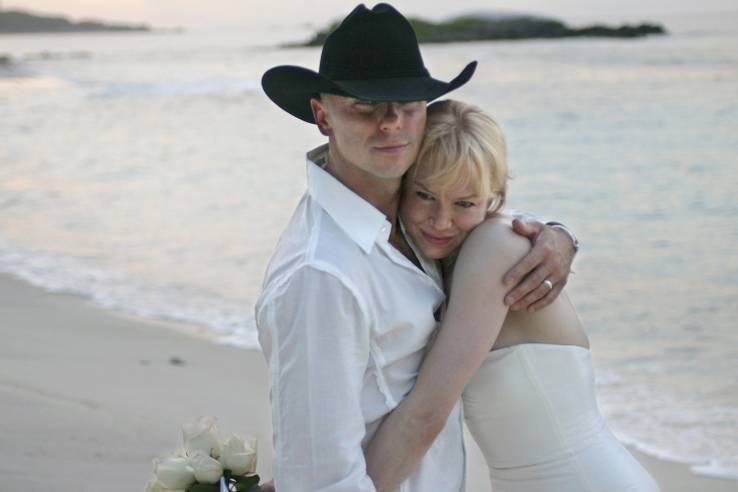 If Renee Zellweger's relationship history is any indication, she's not picky when it comes to music, as she's been linked to a rock star and a country music star. Zellweger met The White Stripes singer Jack White back in 2003 on the set of Cold Mountain, where their characters got together at the end of the movie, and so did they. Zellweger and White dated for two years before ending things, and not long after, Zellweger switched her leather jacket for a cowboy hat and flannel shirt, figuratively speaking.
At the beginning of 2005, Zellweger confused fans when she decided to link up with country music star Kenny Chesney, who seemed like an odd match. They seemed to think they were a match made in heaven, though, and hammered home that fact when they quickly got married. Unfortunately, they just as quickly got an annulment fourth months later. They both cited "miscommunication of the objective of their marriage" as the reason for the annulment, whatever that means, and then Chesney later admitted he was to blame for the marriage not working out as he simply wasn't ready for it.
7

Ryan Reynolds Finds One Silver Lining From Green Lantern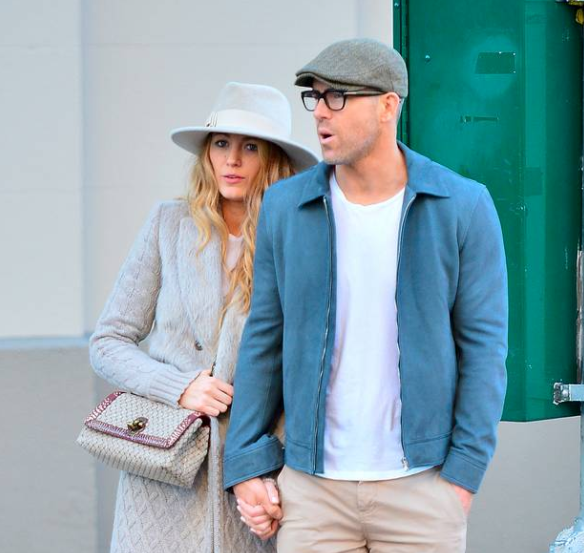 It's hard to imagine Ryan Reynolds and Blake Lively with anyone other than each other as they have proven time and again how perfect they are together. But that wasn't always the case, as they were both in long-term relationships with different people before meeting on the set of Green Lantern. Lively was dating her Gossip Girl co-star Penn Badgely and Reynolds was married to Scarlett Johansson. It didn't take long after both relationships ended though for a new one to begin.
Lively was the first to call it quits but didn't play the waiting game as she was involved in relationships with Ryan Gosling and Leonardo DiCaprio. However, once Reynolds finalized his divorce from Johansson, Lively immediately went to him and they are now considered to be one of Hollywood's cutest couple. They got married in 2012 after dating for less than a year and have two daughters. Nowadays, they can either be seen together on the red carpet sharing adorable looks or separately on talks shows gushing over one another.
6

Nicolas Cage Is Briefly The King Of Rock And Roll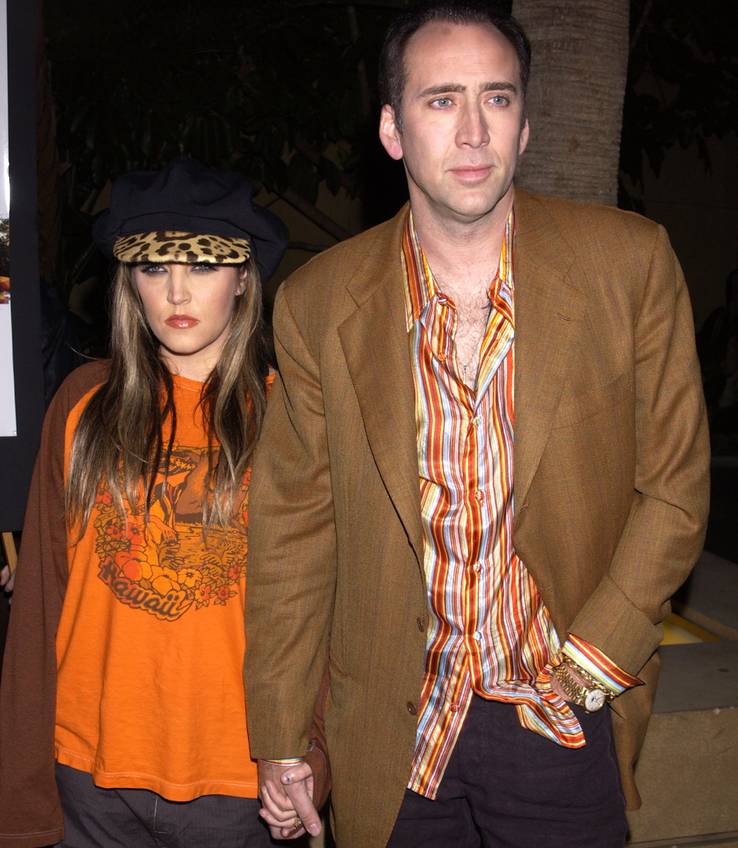 Nicolas Cage has been married three times, but it's the first two that stand out the most for being just as strange as a Cage acting performance. His first marriage to Patricia Arquette began with a proposal on the first day they met, an acceptance eight years later, a divorce filed by Cage in February 2000 (that stated they separated in 1996 nine months after the marriage), a withdrawal, and then a divorce filed by Arquette in November 2000 that was finalized in 2001. Got it all? Good, now on to the rebound.
While the divorce was being processed, Cage struck up a relationship with Elvis Presley's daughter Lisa Marie Presley and quickly proposed after the divorce went through.
They got married in Hawaii in August 2002 and then 107 short days later, Cage filed for divorce, and this time didn't have a change of heart. Presley didn't seem too shocked as she admitted they "shouldn't have been married in the first place," and Cage responded by saying he didn't comment on the marriage so he wasn't going to comment on the divorce, and that was that.
5

Jessica Simpson Is A Fan Of Football…Players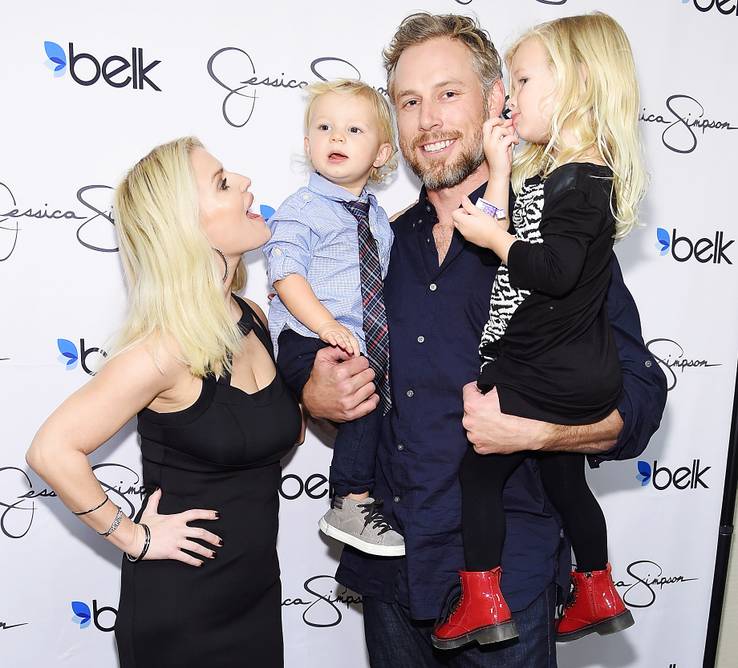 Unlike her ex Nick Lachey, Jessica Simpson didn't immediately find love after they got divorced. She bounced around in various relationships for a few years before finding Dallas Cowboys Quarterback Tony Romo and appeared to have finally met the one. They dated for two years and Simpson showed her support for Romo by going to practically every one of his games. She thought things were going great until Romo unceremoniously dumped her the night before she turned 29.
That's not an ideal way to spend a birthday, but it turned out to be the best thing to happen to her. Not long after losing one NFL player, she got together with another one, but this time, it was "former" NFL player Eric Johnson.
Apparently, not having to worry about going to games and being considered a jinx by fans is good for a relationship, and six months after getting together Simpson announced they were engaged. They got married in 2014, had two kids and are enjoying family life, happier than ever.
4

Kid Rock Gets Two Chances To Make It Work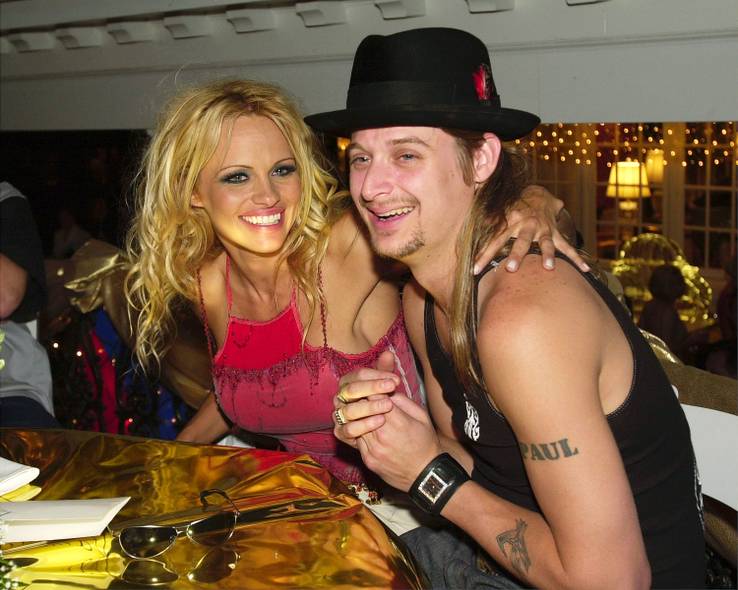 Around the time Kid Rock's career started to take off, he was involved in a relationship with model turned actress Jaime King for the majority of 2000. They kept the relationship rather private, but the same can't be said for the breakup. It was speculated that most of Rock's "get out of my life" songs were about King. He didn't take long to recover though and was soon seen with Pamela Anderson, someone who seemed to like a better fit for the rock star.
There are two parts to the relationship, as they first got together in 2001, got engaged in 2002, but broke up in 2003. They stayed separated for three years before getting back together in 2006 and picking up right where they left off and got hitched. Unfortunately, as perfect as they seemed for one another, it wasn't meant to be and they both filed for divorce four months later. Oddly enough, though, they stated different days on the paperwork for when they separated, and never explained why.
3

Nick Lachey Avoids Cameras The Second Time Around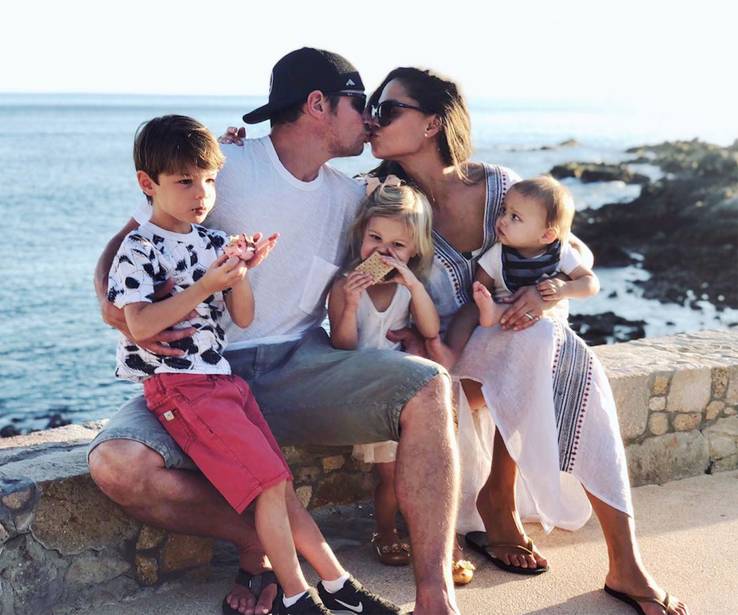 There was a time when everyone thought that Nick Lachey and Jessica Simpson were the ultimate "it" celebrity couple, mainly because that's how they were being portrayed on their reality show Newlyweds: Nick and Jessica. After dating for a while, they decided to get married and were convinced it was a good idea to document the whole thing for an audience. It turned out to be a terrible idea and essentially led to the couple ending the marriage after only three years.
Lachey wasn't sure he'd ever find love again until he did, ironically, while shooting the music video for his break up song "What's Left of Me." He ended up falling for Vanessa Minnillo, the girl who breaks his heart in the video. They started dating and wisely decided to keep their relationship as private as possible and out of the public eye. They had their ups and downs but got through them, had three kids and will be celebrating their seven-year anniversary in July.
2

Britney Spears Sets An Unfortunate Record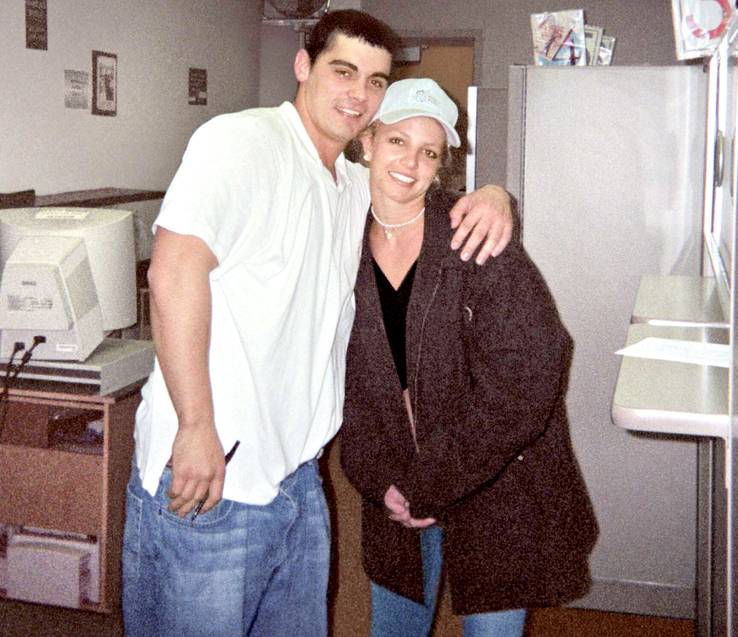 Britney Spears has experienced both spectrums when it comes to celebrity relationships. She started off in a quintessential Hollywood relationship with fellow Mouseketeer and NSYNC member Justin Timberlake. They were Hollywood's cutest couple, but just like most couples in Hollywood, it didn't last. Luckily, they never got married so they didn't have to deal with a messy divorce, just a lot of break-up songs. Spears would then go on to not only have a typical short celebrity marriage, but the shortest ever, by far.
What started off as a fun night in Vegas between friends quickly spun out of control when Spears and Jason Alexander partied a bit too much, and like other Vegas tourists, they ended up in a wedding chapel.
But after only 55 hours, and a disapproving discussion with her mother and managers, Spears filed for an annulment, but the rash decision haunted her for years to come.
1

Zoe Saldana Had A Secret Wedding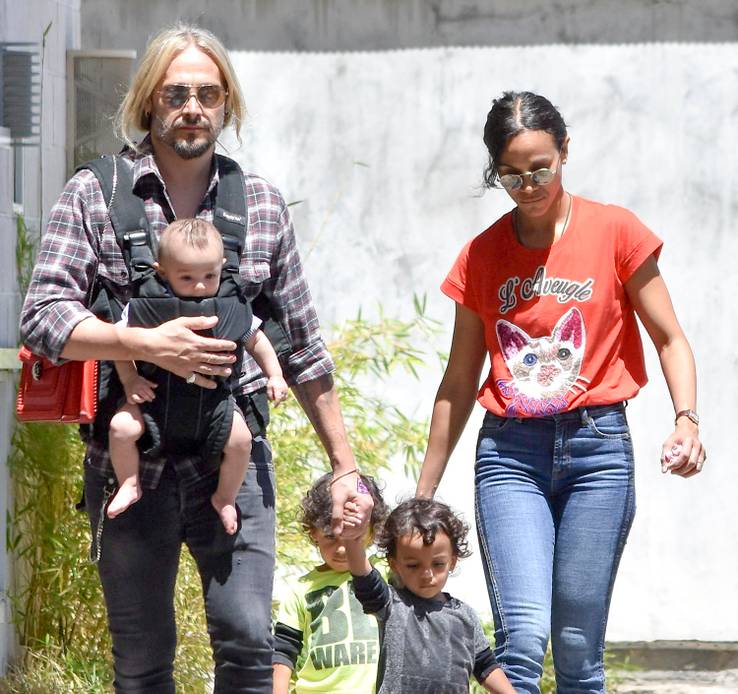 Guardians of the Galaxy wasn't the first movie Zoe Saldana and Bradley Cooper were in together. They were co-stars in The Words back in 2012, where they actually shared screen time together in person. They ended up hitting it off and started dating. They were on-again, off-again for a period of time until deciding to officially end their relationship in 2013. Saldana has stated that she makes a point not to stay friends with exes either, so maybe it's a good thing Cooper only does voice work on Guardians. 
Saldana didn't spend too much time single before she found another boyfriend, Italian artist Marco Perego. She didn't wait too long to marry him, either, as they had a secret wedding only a few months after dating. Saldana seems confidant Perego is the one, stating the desire they have for one another as a key factor for keeping their relationship strong. So far they've had three kids together, and Perego even went against the norm and took her last name!
References: fame10.com, people.com, biography.com, clevver.com, eonline.com, screenrant.com, alloy.com, abcnews.go.com, heavy.com, vanityfair.com, nydailynews.com, elle.com.au, complex.com, dailymail.co.uk, radaronline.com, etcanada.com, huffingtonpost.ca, ew.com, content.time.com, ca.hellomagazine.com, closerweekly.com. ca.news.yahoo.com, billboard.com
Source: Read Full Article