Beauty these days is pretty divided. Anyone wanting to see millions of women layer on 20 shades of eyeshadow – after priming, contouring, and highlighting can hit up any beauty blogger's Instagram or Youtube tutorial. The era of packing on as much makeup as is physically possible is bigger than ever (as are the fake lashes finishing the look). Then again, for every beauty queen and her 10,000 makeup brushes, there's a natural beauty balancing her out.
Take Emma Watson. Or Gal Gadot. We're looking at women who could easily have Hollywood's top makeup artists on speed dial. Somehow though, they're sitting at a firm "no." Irritating as it might be, these natural beauties could be trailed through mud on no sleep and still look perfect. At the other end of the spectrum, some famous faces are hiding behind a metric ton of warpaint every time they leave the house. The weirdest part? Some of these women have a natural beauty that the world just never gets to see. The makeup gets there first. Nicki Minaj may be an undeniable "Queen" (and that album is selling fast). The queen of natural beauty? Perhaps not. From the reality stars to the highest paid actresses in the industry, we'll be looking at 20 women who fall into one of two categories. They're either natural beauties or total makeup lovers.
20

ARIANA GRANDE KIND OF LAYERS IT ON
It's a tough one with Ariana Grande. This singer is naturally very pretty. On the other hand, Ariana is no stranger to makeup. The "Ariana look" of over-the-knee boots, oversized sweaters, and that signature high ponytail aren't complete without the trademark face – and yes, that's a face with makeup. Ariana is full-on channeling the 2018 trend of contouring, fake lashes, lined lips, and as many shades of eyeshadow as she has millions in the bank.
Ariana's makeup artist recreated the look for a Glamour reporter – over 20 products were used.
Ariana's cat-winged eyeliner is definitely a signature look, but that signature is being signed with a liquid ink pencil.
19

EMMA WATSON HAS BIGGER PRIORITIES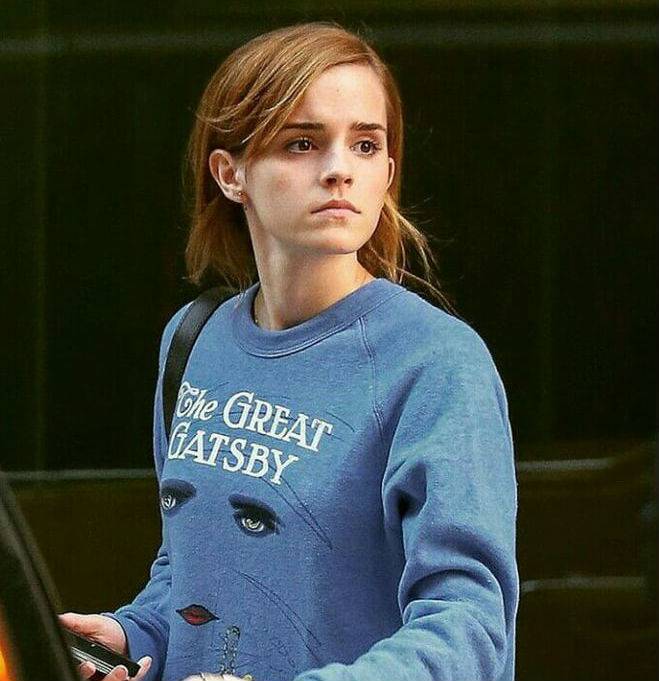 And yet, without a speck of makeup, Emma Watson has been the face of cosmetics and fashion giants like Chanel and Burberry. Emma Watson may have started out as an actress in the Harry Potter franchise, but this super-smart lady has taken on a lot more. Emma is an activist, and she just recently sat next to the UN Secretary-General Ban Ki-moon at the World Economic Forum. Fresh-faced, 100% not caring about the tan, and never wearing more than a touch of lipstick, Emma is definitely earning her spot on our "natural beauties" list. Honestly, we wouldn't change her for the world.
18

KYLIE JENNER HAS MADE MAKEUP HER "PASSION"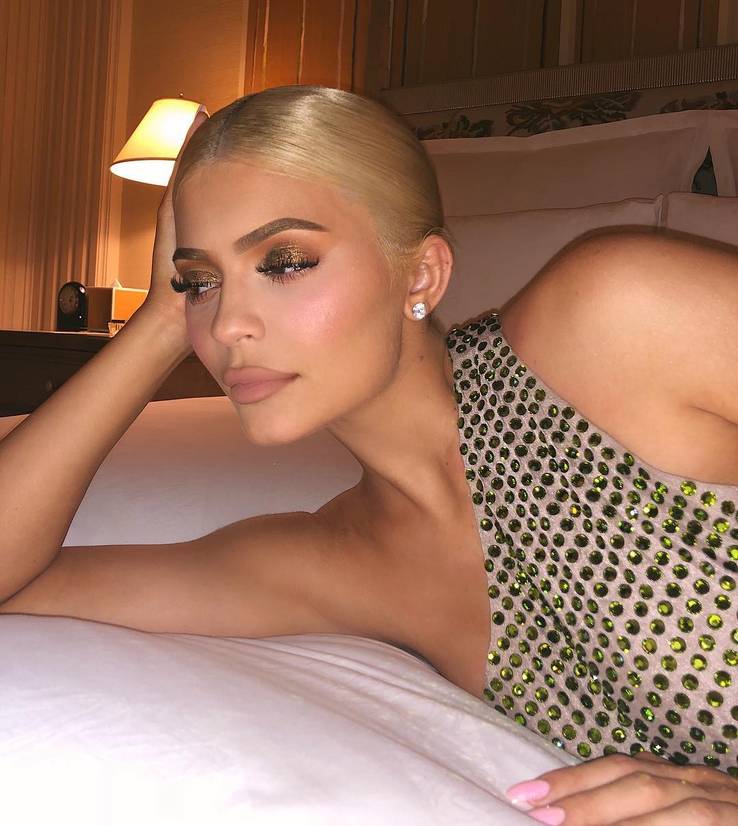 Are you ready for it? The caption to this 2018 Instagram pic from Kylie Jenner was: "G L A M! Born To Sparkle liquid shadow (bday collection), Champagne Showers highlighter (bday collection), Coconut lip liner with Bare Matte Lip, & New Blush Sneak Peeeeek!" In case you haven't noticed, Kylie does more than dabble in cosmetics. The Kylie Cosmetics empire is worth $900 million, according to Forbes. We do see #nomakeup shots from Kylie, but they're few and far between. Primed, puckered-up, pouting, and definitely covered in makeup is this star's default look – and it doesn't look like it's going anywhere.
17

BEYONCE CAN TAKE IT OR LEAVE IT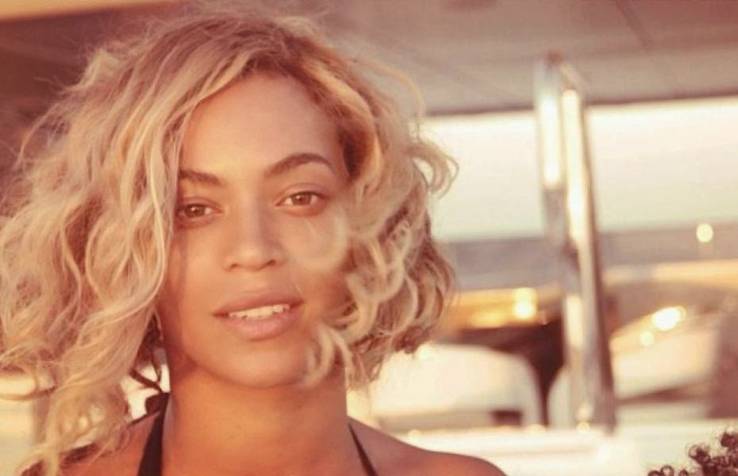 That's the thing about being a natural beauty. Dress it up or play it down, you'll still be beautiful. Beyonce is the queen of a lot of things. Her reign over pop and R&B continues as the On The Run world tour makes headway, but Bey isn't on the run from makeup. Sure, you'll see her wearing stage makeup. It's called being on stage. What you'll also see though, are shots like these. A natural face – bathed in light, not concealer. The fact that Beyonce does go natural from time to time isn't just proof of beauty. It's important when you're a giant role model.
16

 NICKI MINAJ IS OPEN ABOUT USING LOTS OF IT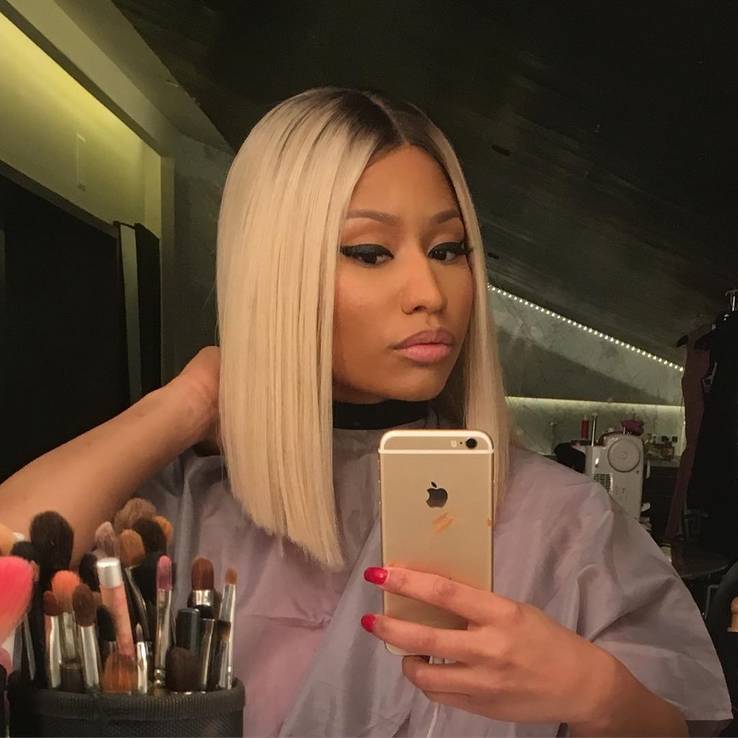 As long as it's pink and very, very bright, Nicki Minaj is happy. That goes for the singer's cars, clothing, and of course, her makeup. On the plus side, Eonline reported that Nicki's makeup artist uses a $3 makeup-tool to perfect the Queen rapper's eyeliner. Okay, so definitely a saving on the application front, but we're likely looking at hundreds of dollars worth of foundations, contour sticks, eyeshadows, and lipsticks.
"When people see my makeup they think all types of crazy things that I'm doing to my skin, but it's makeup."
At least Nicki says it like it is. What else, when your alter ego is "Barbie?"
15

GAL GADOT IS A NATURAL BORN SUPER-BEAUTY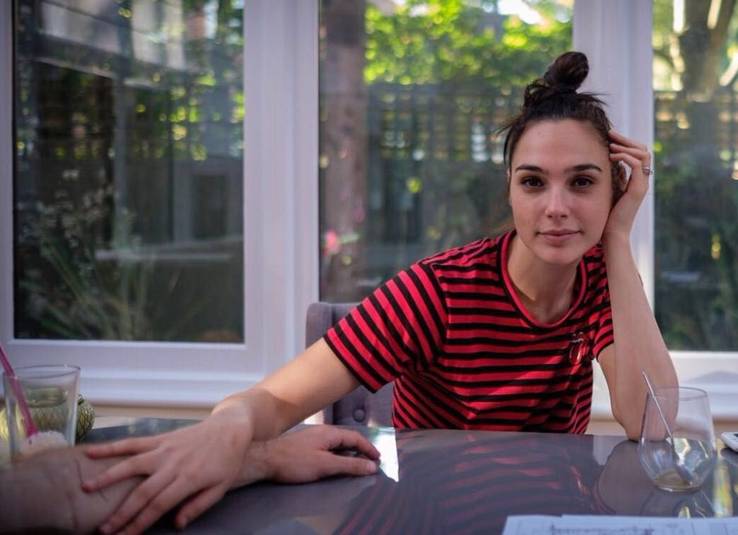 When Wonder Woman's producers hired Gal Gadot for the role, they hired a 5ft 10 muscle machine. The Israeli actress and model is a fierce, stunt-pulling daredevil who knows her stuff– Gal served two years as a combat instructor in the army back in her native Israel. Now that Gal is both the face of Reebok and Revlon, we're seeing workouts, training, and yes, a little makeup. Gal's social media is a different story, though. Natural shots like these show the mom of two completely at ease without a speck of makeup – Gal even wore old rubber flip-flops and shorts for a major GQ interview.
14

CHRISTINA AGUILERA HAS FRECKLES UNDERNEATH ALL THAT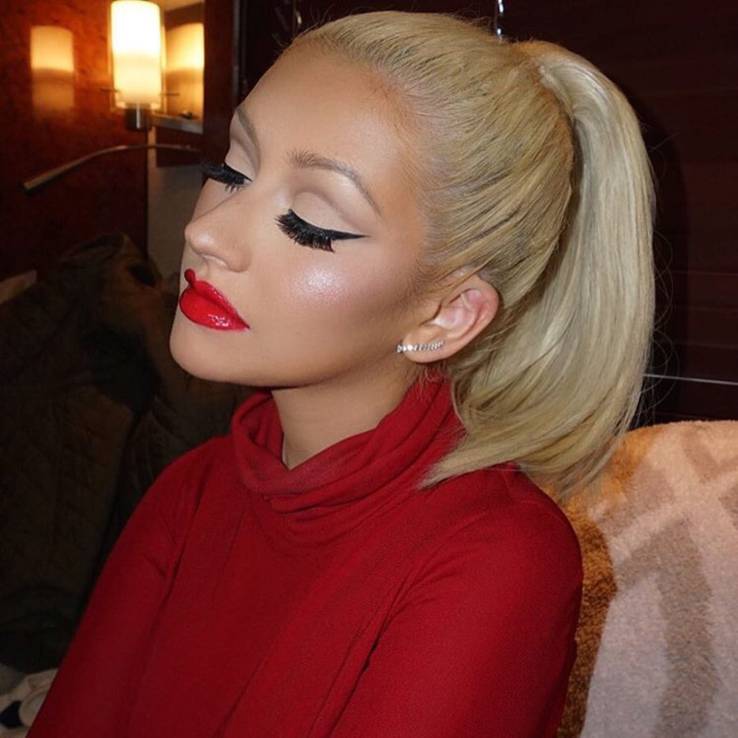 In 2018, Christina Aguilera did something incredibly unexpected. She posed on the cover of Paper magazine with zero makeup and a raw stare that gazed straight into the camera. The "Beautiful" singer showed us a beautiful side to her that we'd never seen. Christina called the experience "liberating." Then again, she admitted that the return to burlesque rouge, heavy lashes, and "playing a character" would be quick. Fans were really split on this. Many wanted to see more of Christina – underneath all that warpaint, the singer is incredibly beautiful. Then again, it wouldn't be Christina Aguilera without a bit of a show.
Featured Today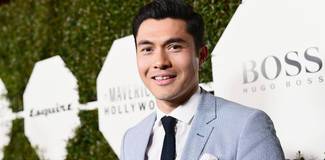 20 Things The World Should Know About New Star Henry Golding

12 Celebs Who Played Entrepreneurs On Screen (12 Who Made It In Real Life)

25 Little-Known Details About The TGIF Shows Of The '90s

13

ZENDAYA JUST DOESN'T NEED MAKEUP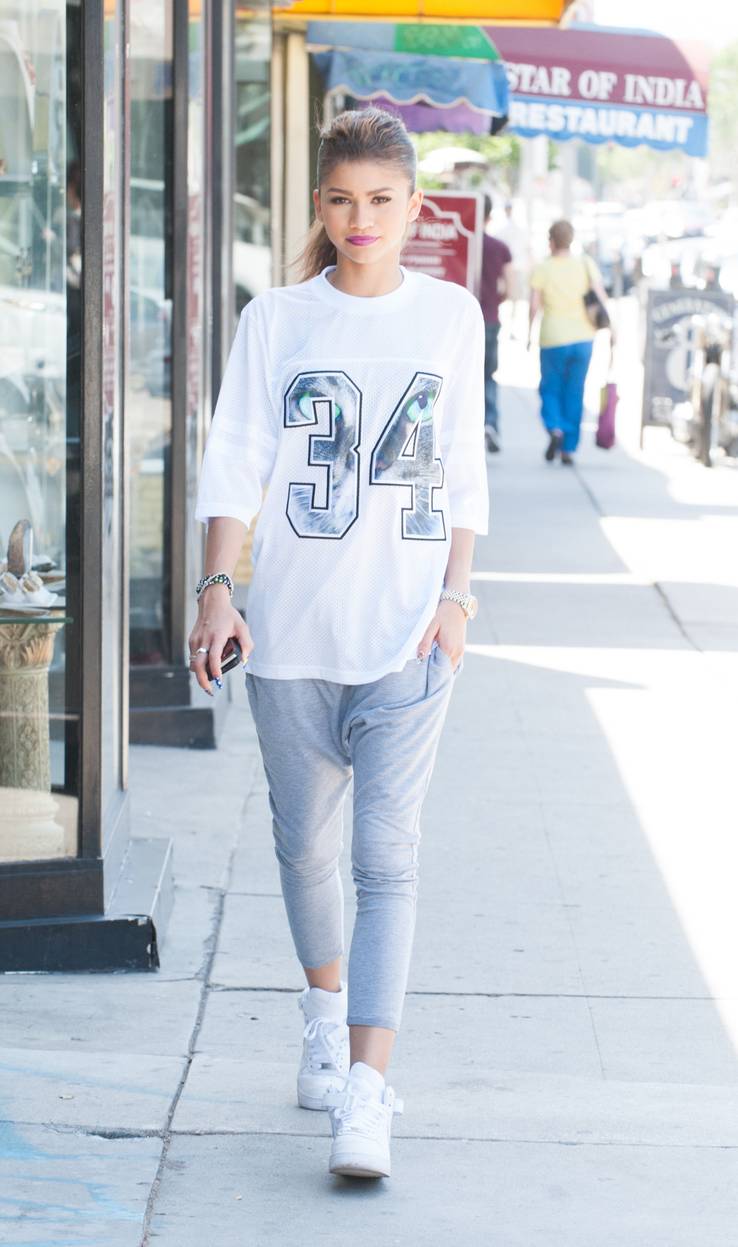 It's a pretty disappointing time for the magazine reps when it comes to interviewing Zendaya on her "makeup must-haves." When W Magazine interviewed Zendaya in 2017, the most they got was: "Mostly natural products, witch hazel, rose water, and vitamin E oil." Zendaya is an artist who is loved for her carefree spirit, chilled vibe, and natural beauty. According to her interview, the only rule she follows is wearing sunscreen. The most that Zendaya goes to makeup-wise, is mixing her favorite moisturizer with a couple of pumps of her favorite foundation. "Bam…tinted moisturizer!" Simple does it with this beauty.
12

RIHANNA IS MAKING A FORTUNE FROM IT
Naturally beautiful she may be, but Rihanna joins the list of ladies who like to wear a lot of makeup (and the ones making a ton of cash from it). Sales from Ri's Fenty cosmetics line are through the roof – in fact, Rihanna's line is set to out-sell both Kylie Cosmetics and KKW Beauty, according to WWD. In its first month, Fenty Beauty sold five times what Kylie Cosmetics did.
Fenty by Rihanna is set to out-sell both Kylie Cosmetics and KKW Beauty. Watch out, Kardashians.
Rihanna is blessed in that she can go makeup free and look beautiful. Still, the girl dabbles in her trade.
11

EMMA STONE IS THE DEFINITION OF NATURAL BEAUTY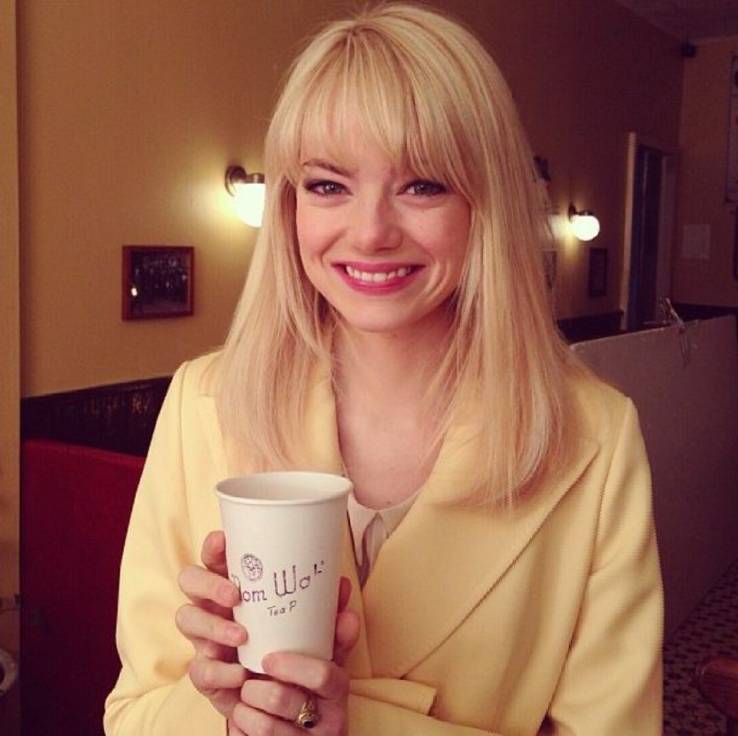 "I once read that I look like a fish inside of a chicken," Emma told Vogue. The magazine has a fun deal where it knocks on celeb doors for 73 Questions With Vogue – seriously, type it into Youtube. Emma Stone wasn't wearing much in the way of makeup when Vogue knocked on her door. The Oscar-winning actress is now the face of Louis Vuitton, but the luggage giant didn't pick Emma for being "the girl who is caked in makeup." That girly giggle and a whole lot of effortless charm are what made the world fall in love with Emma, and makeup wasn't part of it.
10

DEMI LOVATO LOOKS A LITTLE DIFFERENT WITHOUT MAKEUP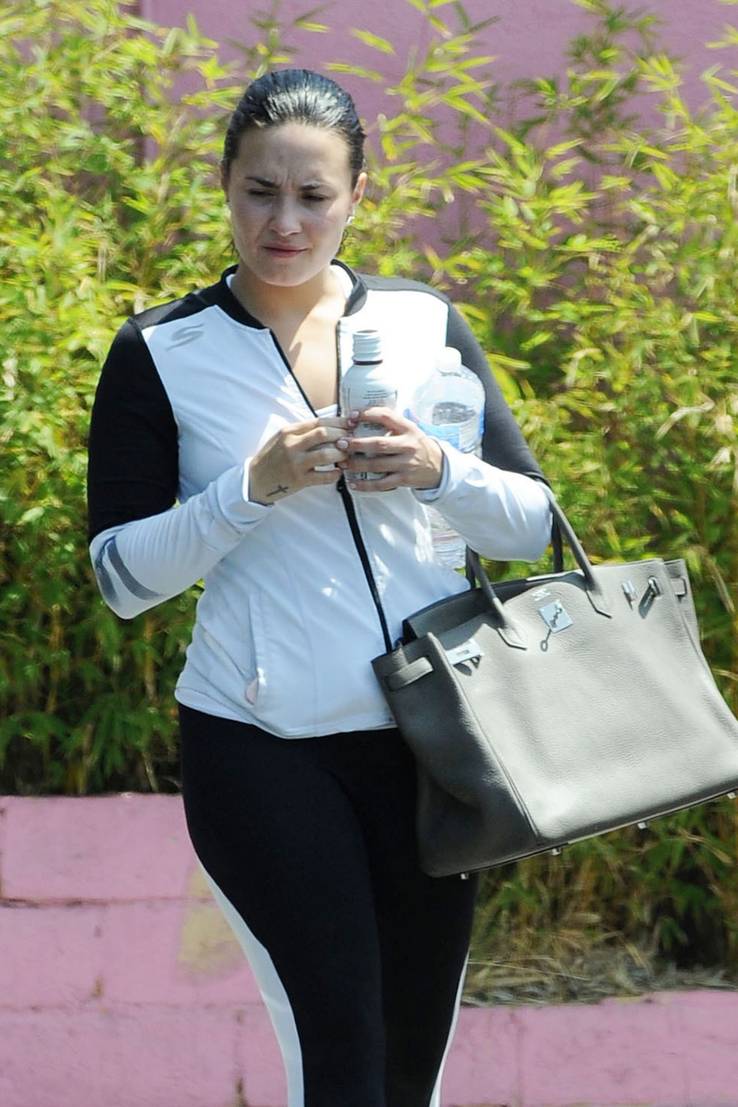 Demi Lovato may not be Christina Aguilera in the makeup department, but bear in mind that it's shots like these that show the real Demi. This girl is going through a tough time right now. Being open about her personal struggles is definitely part of Demi's charm, but think twice before you assume that those social media pics are "all-natural." Demi's Instagram account is mostly showing the singer enjoying her love of fitness (and partnership with Fabletics), but those leggings and sneaker looks have a little something extra. It's called makeup. Demi is naturally beautiful, but she does choose the makeup route.
9

SELENA GOMEZ LOOKS THE SAME (WITH OR WITHOUT)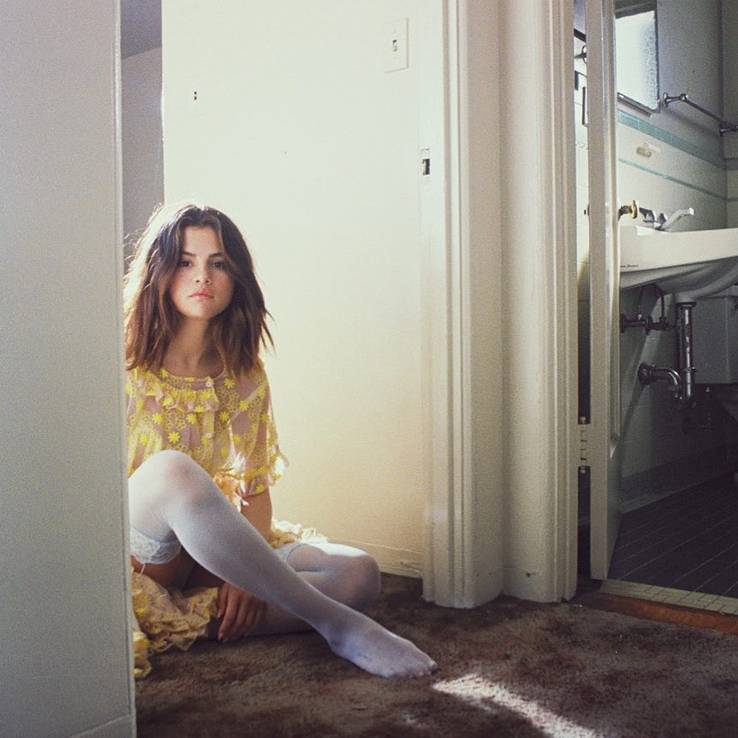 Selena Gomez is the most-followed person on Instagram. That's 140 million people following her – and it isn't for makeup tutorials. Selena has the kind of natural beauty that makes guys go weak at the knees (and leaves girls a teeny bit jealous). Ultimately, though, it's hard to dislike Selena.
Calling your song "Bad Liar?" Selena has nothing to lie about.
Selena is one of the few powerful celebrities out there who isn't pretentious. She knows how to poke fun at herself. At the same time, Selena is an emblem of feminine strength. There isn't a cause out there that Selena isn't fighting for, and this girl has her own problems.
8

KHLOE KARDASHIAN HAS THAT "SOCIAL MEDIA" LOOK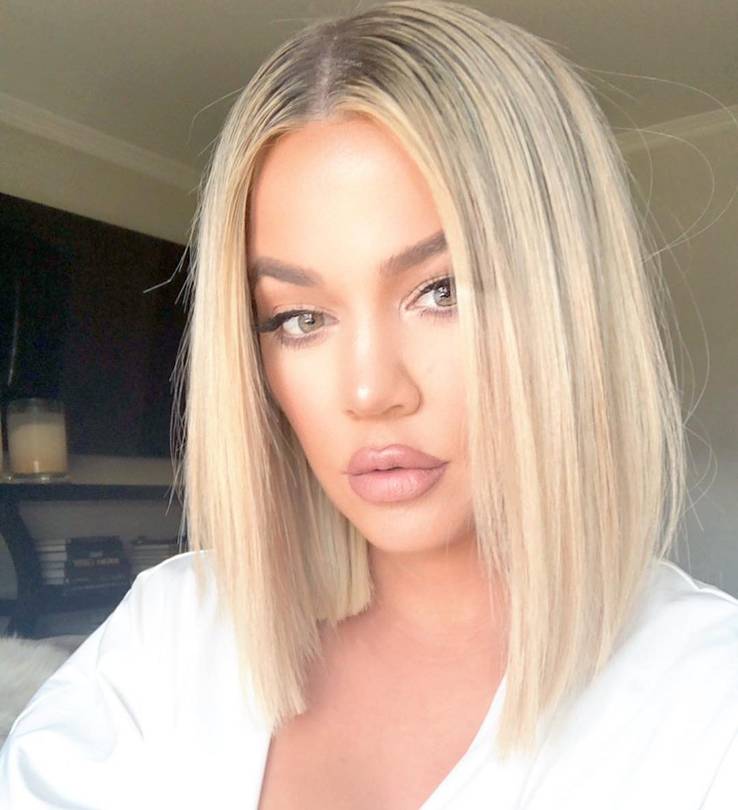 Khloe Kardashian has always said that she felt insecure. Khloe felt like she was seen as the least attractive Kardashian sister before she took fitness and made it her lifestyle. As her Good American clothing line flies off shelves, this new mom may be appreciating the real things in life, but makeup isn't something that Khloe is going to compromise on. Tune into any episode of Keeping Up With The Kardashians. Long red nails, lined lips, and a full face of makeup are what you'll see with Khloe. Admittedly, Khloe is quite possibly the funniest of her sisters, but Khloe is just as made up as Kylie.
7

KENDALL JENNER IS THE REBEL OF THE FAMILY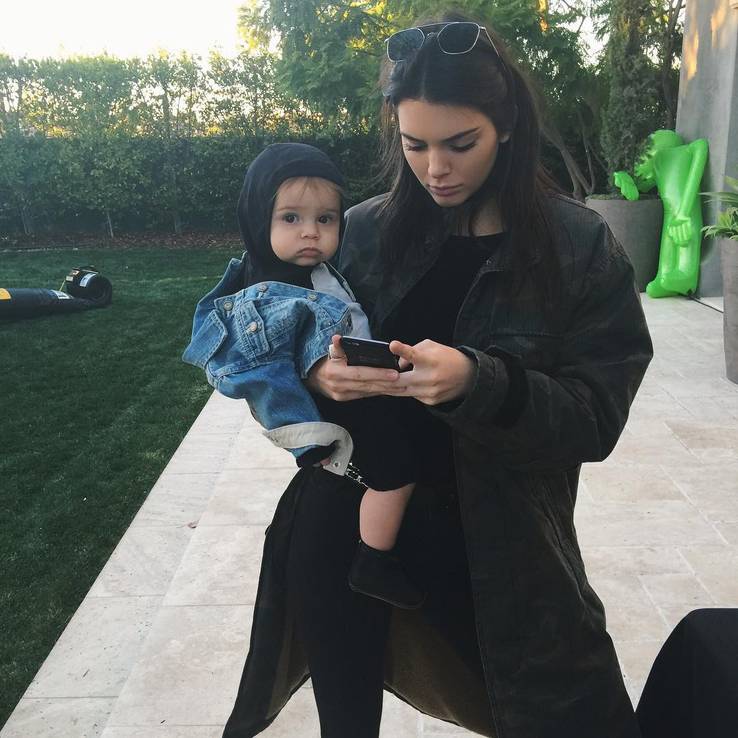 Considering how much makeup this girl is surrounded by, we can't help but respect Kendall Jenner for the occasions when she goes without. Being a supermodel might make for glossy magazine covers, but the reality is a backstage carousel of makeup artists and their brushes. Add on the fact that she's part of the Kardashian-Jenner clan, and it's official. Kendall is permanently surrounded by makeup. You don't become the highest-paid model in the world unless you're a natural beauty, though. Kendall has lucrative contracts with Adidas, Calvin Klein, and the beauty giant, Estee Lauder. Still, we get shots like these.
6

KATY PERRY'S FACE SPEAKS FOR ITSELF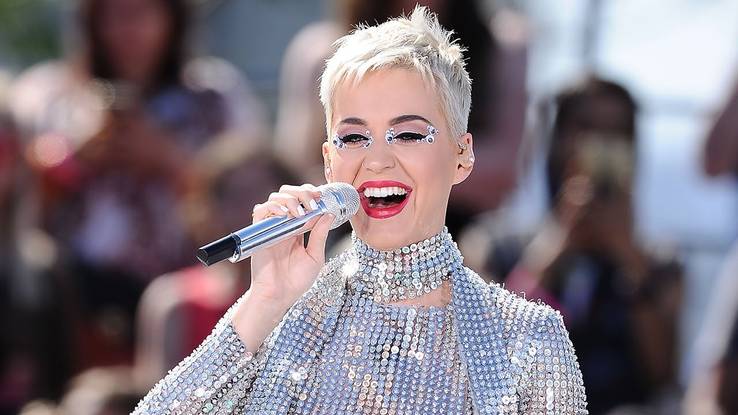 Katy Perry is a good-looking girl. It takes a certain kind of bone structure to rock a pixie cut, and Katy has 100% pulled it off. Unfortunately, she has also managed to land herself on this list for reasons that only need explaining by looking at this picture. Katy has a collaboration with Cover Girl cosmetics, although she does kind of look like she's wearing the entire stock here. Back in 2010, Katy was married to the British comedian, Russell Brand. Fans will remember the makeup-free pic of Katy that Russell posted to Twitter – that was some difference. According to The Daily Mail, Russell quickly removed the tweet.
5

JENNIFER ANISTON IS ONE ALL-AMERICAN BEAUTY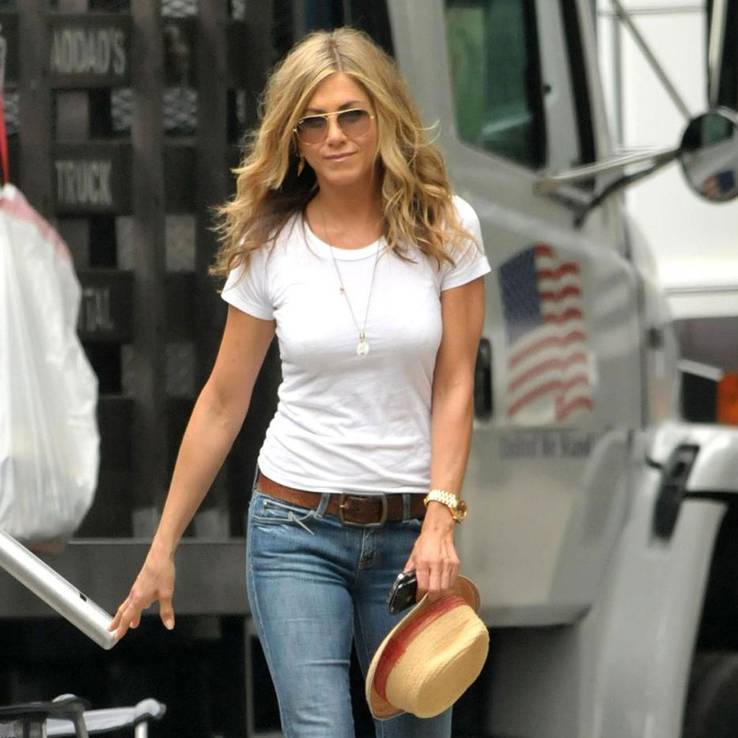 Jennifer Aniston continues to leave us puzzled. How a natural beauty can continue to look this good as she approaches 50 candles on the cake, we still don't know. 1994 was the year that Jen first hit our screens as Rachel Green on Friends. As the rest of Hollywood either showed their age naturally or went down the enhancement route, Jen has continued to defy her years (and most of her co-stars). Jen is the face of Aveeno. Honestly, we're not seeing evidence of much else on her skin. Jen swears by yoga and healthy eating. She is a natural beauty through and through.
4

MAKEUP IS A WAY OF LIFE FOR LADY GAGA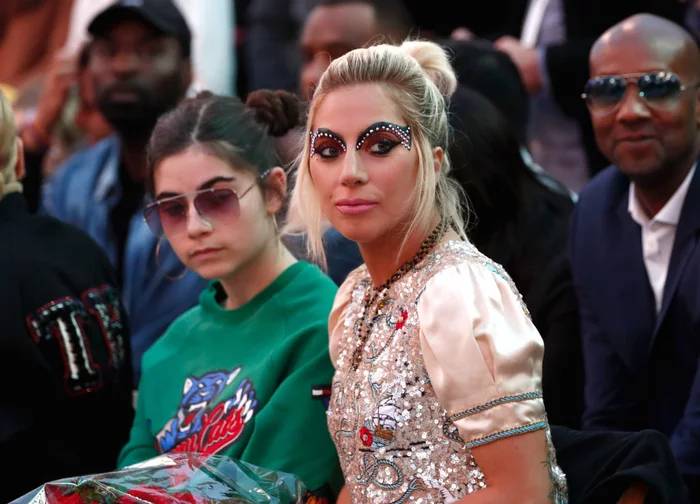 Then again, when your stage name comes with a title, it's generally expected that you'll be playing a character. Lady Gaga has given us quite the portfolio of artsy looks and shocking costumes over the years. The Joanne singer has shown us more of the "Born This Way" in recent years, but the stage persona is still there.
You're looking at a star who calls her fans "Little Monsters." Lady Gaga has to play a character, right?
Stefani Joanne Angelina Germanotta is Lady Gaga's real name. There's real beauty under all that paint. We just wish that we could see more of it.
3

KALEY CUOCO DOESN'T DEMAND MUCH FROM HAIR AND MAKEUP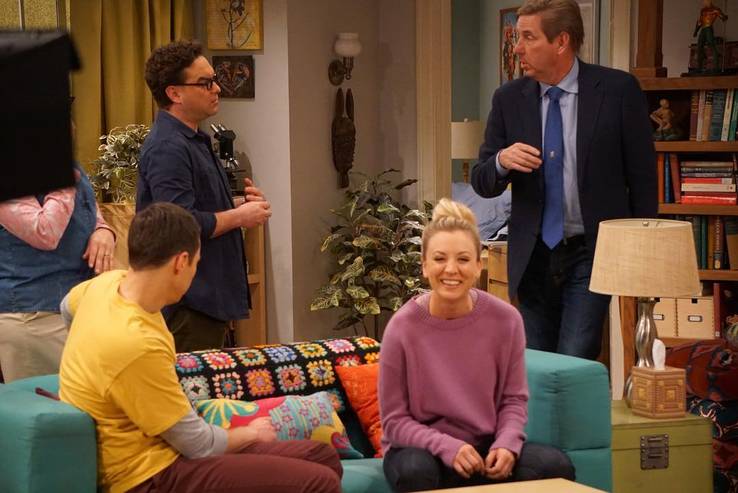 Okay, so those nerds on The Big Bang Theory kind of behave like they've never seen a woman in their life. Kaley Cuoco doesn't have much in the way of brains to impress her ultra-intelligent crew while playing Penny. What she does have, though, is natural beauty. Fans will know that Kaley is definitely the outdoorsy type. Her @normancook Instagram account is 50% pics of Kaley with horses – all that straw and mud isn't exactly compatible with makeup. Sure, Kaley has her hair and face done for the show. We won't assume that it takes all that much time, though.
2

JENNIFER LAWRENCE DEMANDS A LITTLE MORE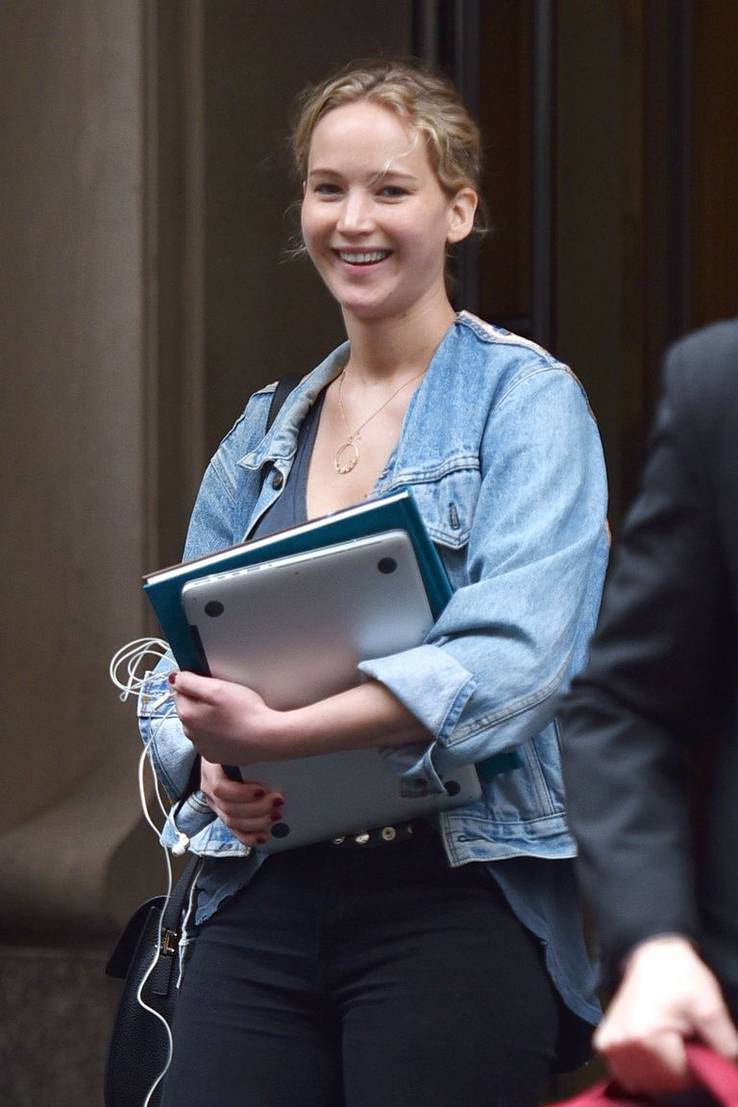 Makeup or no makeup, this lady is earning big bucks. Despite no formal acting training, Jennifer Lawrence has climbed the ranks to become one of the highest-paid actresses in Hollywood– $20 million is her paycheck for the movie, Red Sparrow. Premieres and appearances will show you a made-up J-Law. Street shots like these show a different story.
"When did everyone turn on Jennifer Lawrence?" Title magazine's headline shows how fickle we can be – then again, J-Law has two looks.
J-Law will always have natural looks to fall back on, but let's face it. This isn't how we usually see her.
1

SCARLETT JOHANSSON IS ALL KINDS OF BEAUTIFUL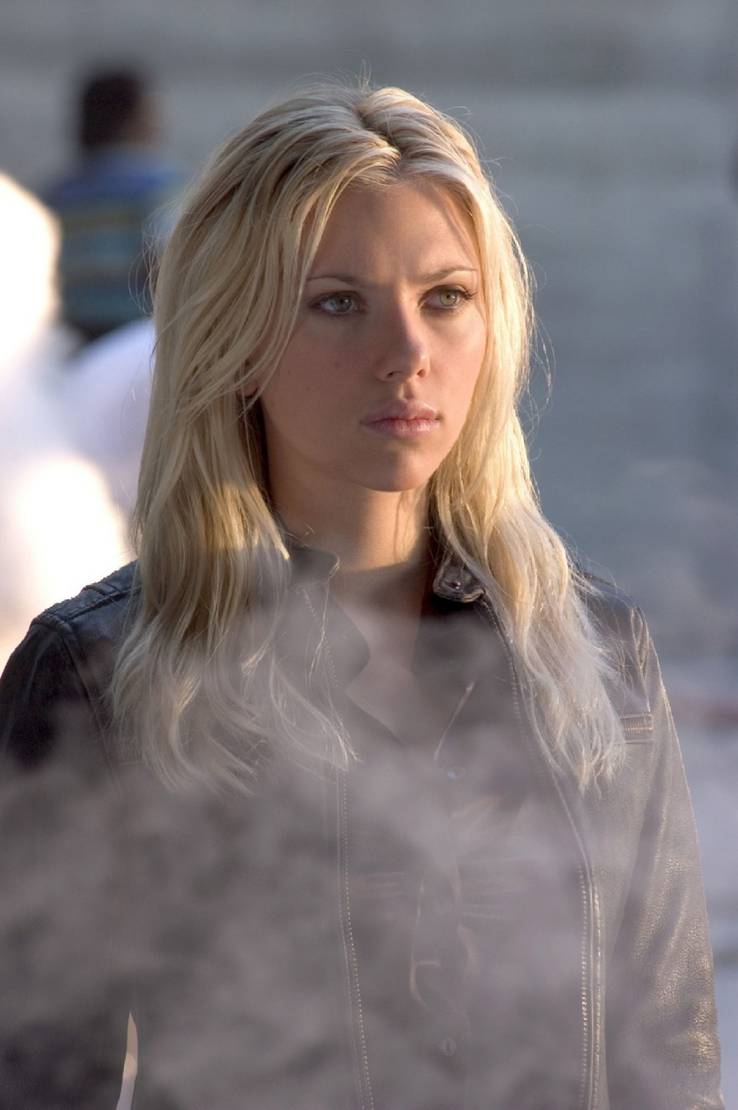 Hollywood noticed this beauty long before she became an Avenger. Scarlett Johansson has been sending femininity and beauty since her early days in Lost In Translation. We were putting down the popcorn then (and we still are now). Scarlett's hand-to-hand combat fighting in Iron Man 2 was 100% real – yes, we are talking about that scene in Tony Stark's boxing ring. You'll rarely see Scarlett with a full face of makeup, though. Why? She just doesn't need it.
Hit share on Facebook for anyone you know who has an opinion on these ladies. That's Nicki Minaj, Ariana, Selena, and 17 others. Special props if it reaches a makeup know-it-all.
Source: Read Full Article