Money does interesting things to people. Thinking that "electricity is free in America" probably tops this peculiar change in mentality – Mariah Carey found herself saying this during an awkward interview. "I had on some shorts and a tank top and flip-flops, and I said to the salesman: Sir, how much does this cost?" That was Shaquille O'Neal's spontaneous $1 million purchase of three Bentleys. Celebrities didn't all start out rich, though. Many grew up in project or trailer park housing. Some of them were downright hungry. Then again, others were getting picked up from preschool in limousines.
When Kylie Jenner fronted Forbes with "youngest self-made billionaire," people were divided. Many felt that starting out as a millionaire doesn't justify the title of being "self-made." Kylie isn't the only celeb child who grew up in marbled mansions, though. Having had it cushy isn't something that celebrities like to talk about. Taylor Swift? Gigi Hadid? All the other faces who keep quiet about "how they grew up?" We don't hear them pouring their hearts out about how hard life was. These celebs didn't grow up with the hardships that Nicki Minaj, Jennifer Lopez, or Chris Pratt faced. The tricky part is dividing those who grew up poor and those who grew up the opposite. Here are 10 who started out with nothing (and 10 who were sorted before they started).
Click the button below to start this article in quick view
20

ARIANA GRANDE GREW UP VERY COMFORTABLE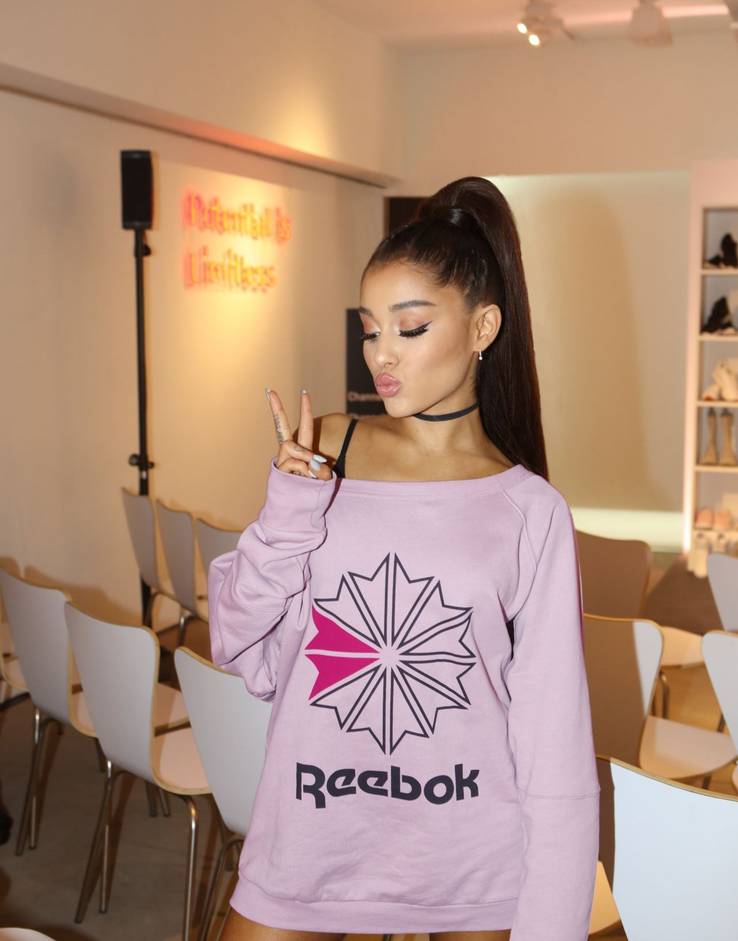 Ariana Grande earns $50,000 a day from merchandise alone, according to Cosmopolitan. That's not counting the $71 million that her Dangerous Woman tour grossed in just seven months. This 25-year-old is the biggest face of 2018. Ariana's Sweetener album is all anyone can talk about. What we don't hear much about though, is how Ariana grew up. To be fair, Ariana was a hard-working child and teen. How she grew up? Her mom was the CEO of Hose-McCann Communications– the firm pulls in $5-10 million a year. Ariana's dad owned a graphic design firm. That Boca Raton, FL childhood wasn't "Kylie Jenner" luxurious, but it was comfortable.
19

SELENA GOMEZ HAS DOLLAR STORE MEMORIES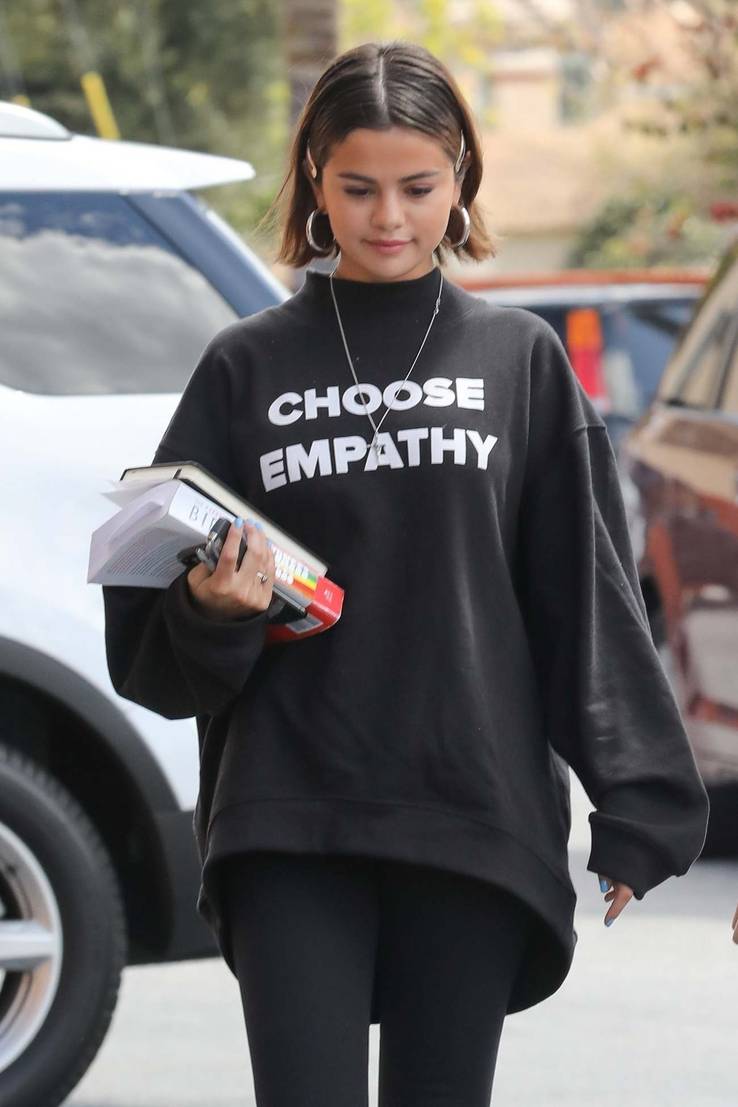 Something about Selena Gomez has always stayed humble. It's like no amount of money will ever spoil this girl. The most-followed person on Instagram is set to earn more than ever in 2019 – Selena just announced her Puma partnership. Selena grew up on hard times, though. "I remember when our car got stuck on the highway because we'd run out of gas money," she told Hollywood Life. Selena grew up in Texas with a single mom. It was more "cheap frozen dinners" than gourmet dining.
"We did have to walk to the dollar store to get dollar spaghetti and make it."
18

GIGI HADID'S PLAYPEN WAS AN $85 MILLION MANSION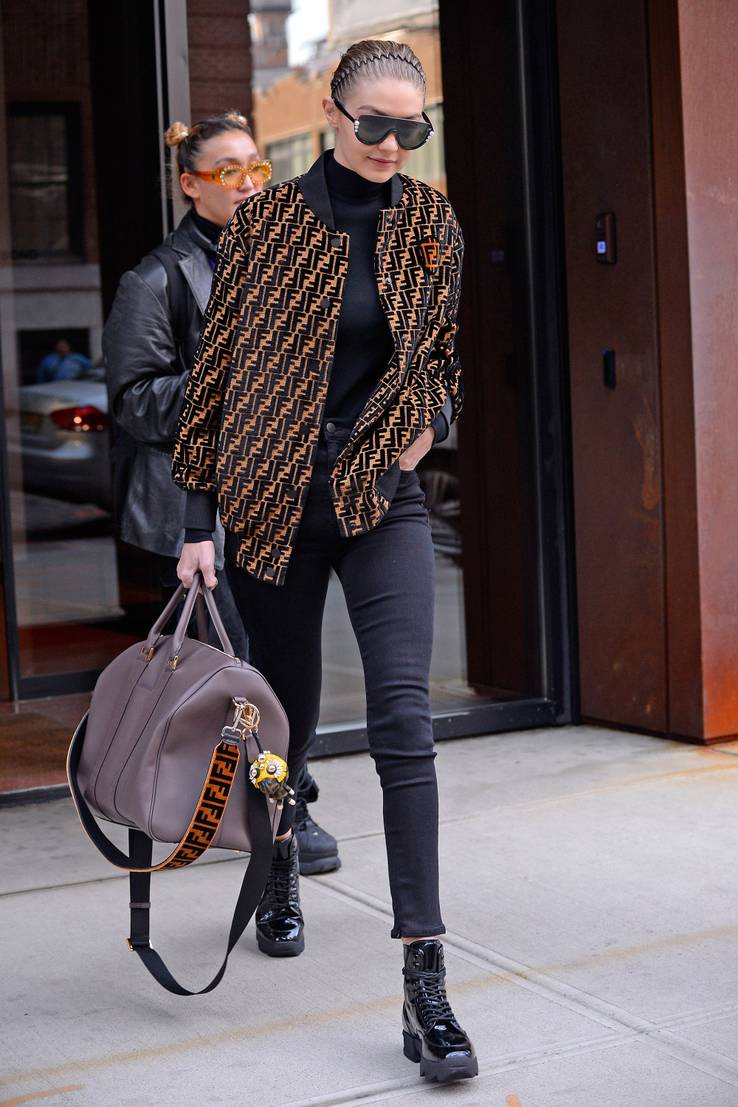 Gigi Hadid is the "it" girl of 2018 who seems to have it all. She's got the model looks, the Fendi contracts, and those Reebok and Tommy Hilfiger collaborations. Forbes listed Gigi's earnings as close to $10 million in 2017. In 2017, CNBC gave the world a "look inside the $85 million custom-built mansion where Gigi and Bella Hadid grew up." With the $400 million net worth of Gigi's property developer father, this model grew up in luxury. "I have always had the guilt of privilege," Gigi told The Times in 2018. Gigi insists that she has "never relied" on her parents.
17

JUSTIN BIEBER ORDERED WATER INSTEAD OF SODA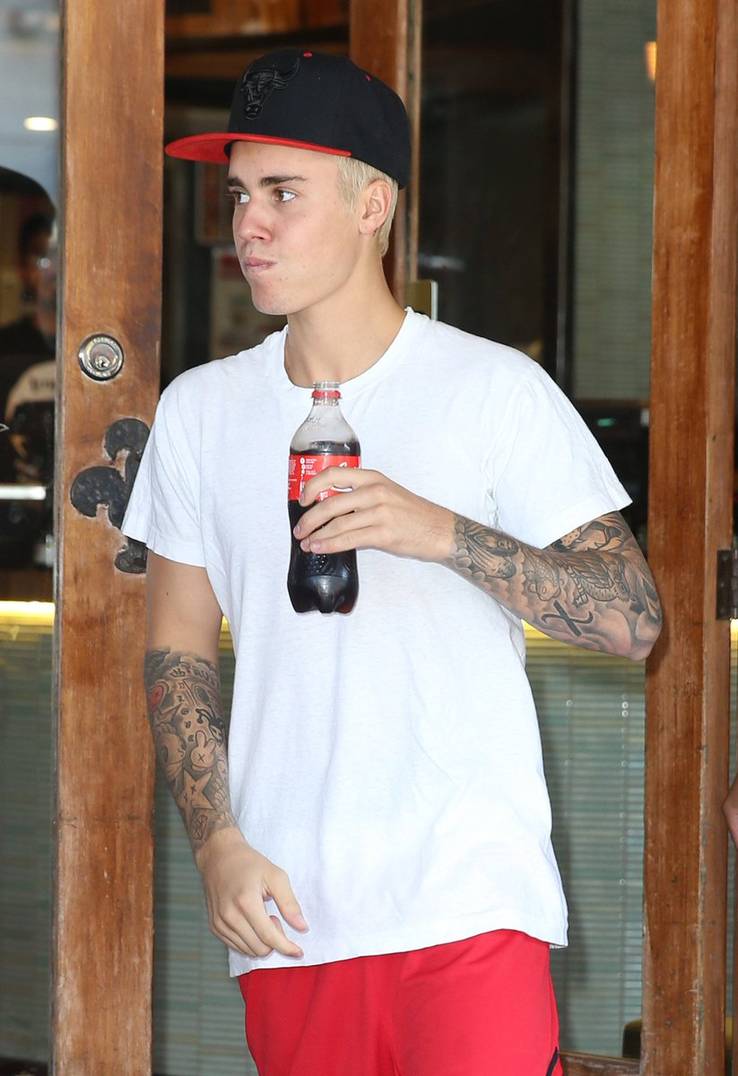 "How long is this gonna last for?" Those were Justin Bieber's words to a chasing photographer as he strolled down a Beverly Hills boulevard in 2016. Justin had just shopped at the designer YSL store. With 2017 earnings of $83.5 million, Justin is the kind of rich where price tags aren't an issue. That wasn't always the case, though. "I remember being poor, " Justin told Clique TV about his humble beginnings. "I remember sitting in restaurants with my mother and she'd make me order water instead of soda." Call him a jerk if you want, but this guy "took care of his mom" with his first paycheck.
16

KYLIE JENNER GREW UP IN THE FAST LANE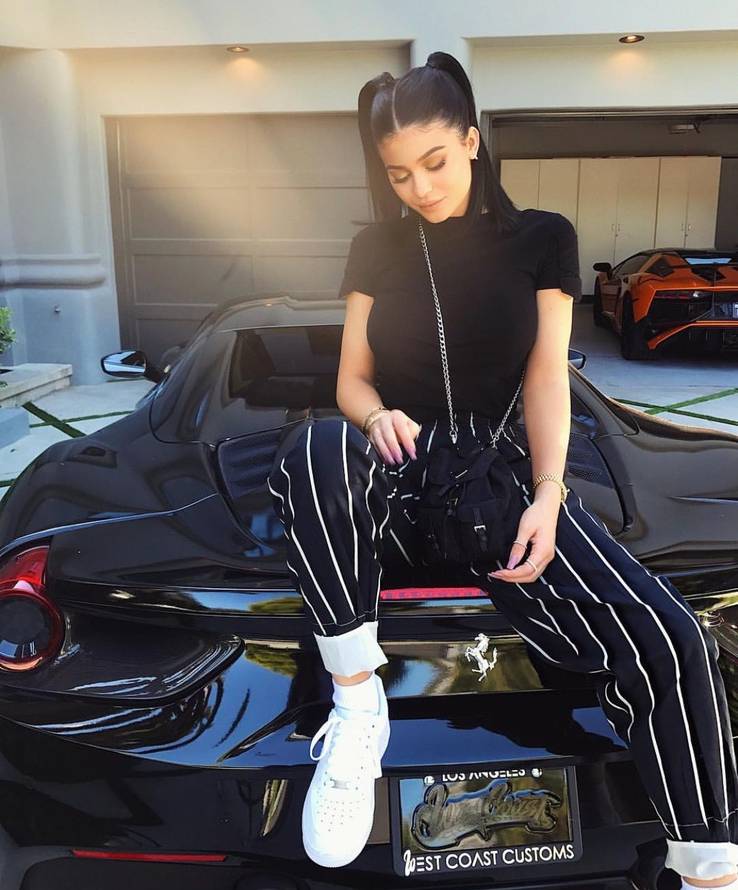 The unimaginable wealth that this picture represents? You might want to peel your eyes away from the $1.4 million Ferrari and notice the $400,000 Lamborghini Aventador in the background. With a $900 million Kylie Cosmetics empire, you can't accuse Kylie Jenner of not having earned her cash. What can be questioned though, is exactly how "self-made" that Forbes' billionaire cover really was. Kylie was raised with Kris Jenner's wealth and the $100 million net worth that Caitlyn Jenner has to her name. Watch any interview with Kylie. Growing up was "stressful" because of the fame. Being able to afford dinner wasn't a worry for Kylie.
15

NICKI MINAJ WAS WAITRESSING AT RED LOBSTER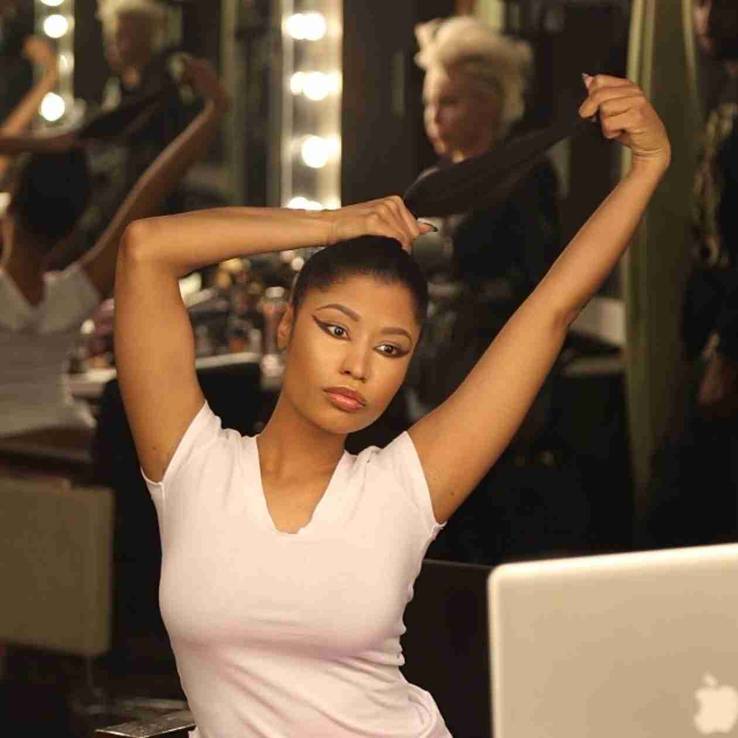 "Yo, I got the money and the power now." That's the opening line to "Majesty" on Nicki Minaj's Queen album. In 2018, Nicki became the highest-paid woman in hip-hop. Make no mistake, though. Nicki grew up on hard times. "When I first came to America, I would kneel down at the foot of my bed and pray that God would make me rich so that I could take care of my mother." The Trinidad and Tobago-born rapper moved to the Queens district of NYC as a child. There were no luxuries. Nicki worked at Red Lobster as a waitress (where she was fired). Nicki now helps struggling communities in India.
14

TAYLOR SWIFT GREW UP ON STOCKBROKER WEALTH
In 2015, Taylor Swift referred to herself as the "underdog." Given that this singer grew up on an 11-acre Christmas tree farm purchased by her stockbroker father, Salon decided to question that. The media outlet wasn't probing Taylor's recent purchases – a $20 million Tribeca penthouse is worth mentioning, though. Salon looked at Taylor's dad: A third-generation bank president who worked at the famous Merrill-Lynch firm. Taylor's mother was a finance executive. The quote below comes from a New Yorker story regarding Taylor's upbringing. $320 million now, Taylor, but there was a head start.
"It mattered what kind of designer handbag you brought to school."
13

EMINEM HAD NOTHING BUT THE TRAILER PARK
A rags to riches story is nothing new. With Eminem though, it somehow feels so earned. "Livin' in this house with no furnace, unfurnished." If it isn't Eminem's lyrics, it's the 8 Mile movie that showed us exactly what this guy grew up with – one deprived trailer park, no money for diapers, and certainly not two dimes to rub together. Eminem rose to become the best-selling artist of the 2000s. Choosing to stay away from extravagant purchases, Eminem has settled on giving his daughter, Hailie the "life he never had." Eminem has never forgotten his humble roots. He still lives in Detroit.
12

LADY GAGA'S DAD FOUNDED GUEST WI-FI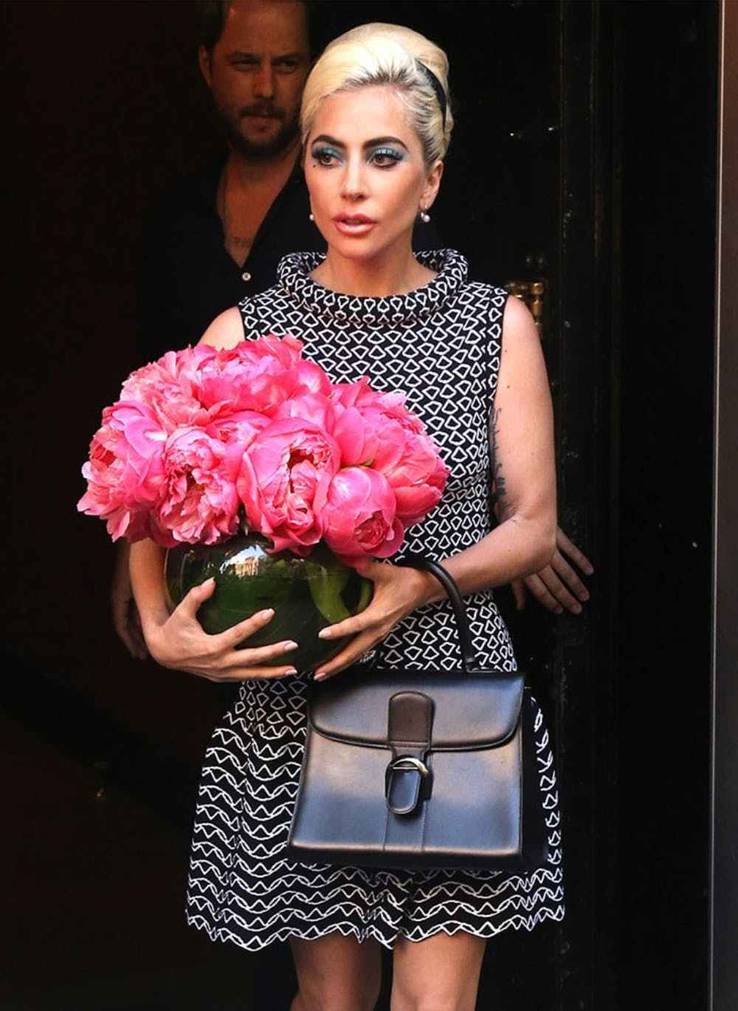 Don't be fooled by the word "free." Think of anywhere that you connect to Wi-Fi without paying. Malls, lobbies, Starbucks, and McDonald's all offer free Wi-Fi. There's a ton of money behind it, though. The founder? Lady Gaga's father. Joseph Germanotta now owns House of Gaga publishing, but the household that he raised his daughter in was a nice one. There's nothing wrong with growing up wealthy – you can't help what you were born into. Lady Gaga attended private schools in Manhattan with the fortune her father made from offering Wi-Fi deals to hotels. Gaga remains a shy introvert despite her fame.
11

CHRIS PRATT WAS A HOMELESS SHRIMP SERVER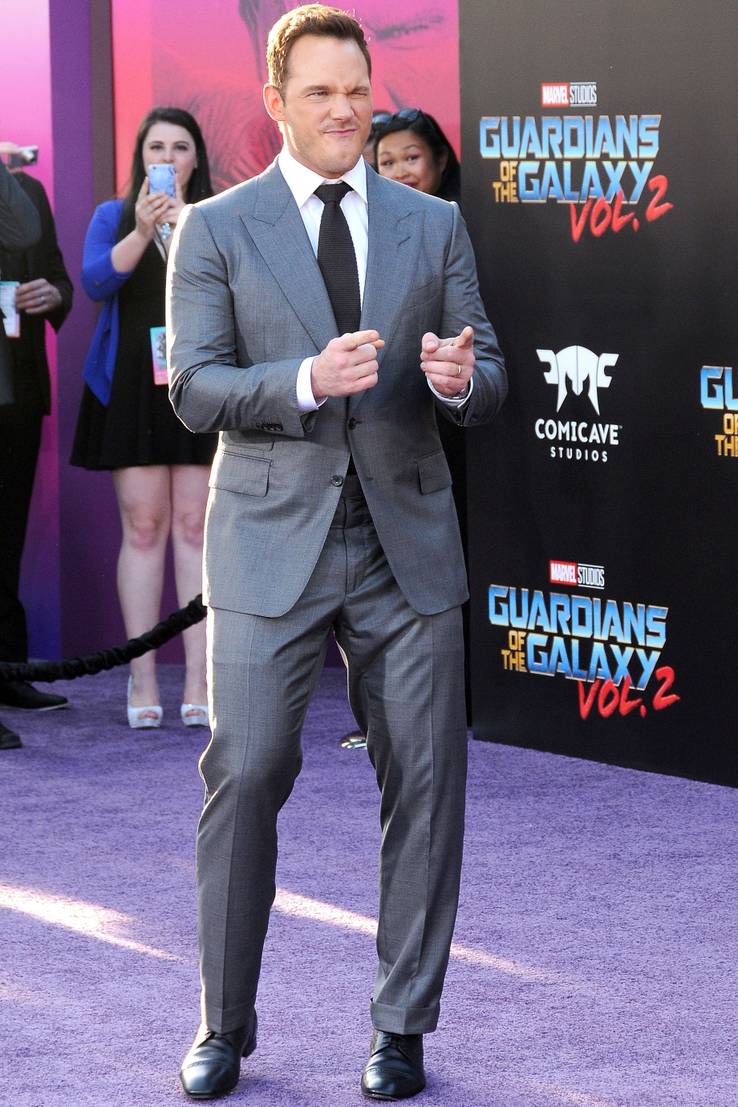 Chris Pratt is literally inspiring. No one else would refer to being homeless as "awesome" – Chris used this exact word to describe the Scooby Doo van he lived out of in Hawaii before making it in Hollywood. Chris had a positive attitude from day one, saying that he always knew that he'd "be famous." During his Chicago homelessness, Chris ate food out of dumpsters. Now that his Jurassic: Fallen Kingdom movie comes with a $10 million salary (on top of his MCU earnings), you could say that Chris has made it. Chris was discovered by an actress while serving tables at Bubba Gump Shrimp.
10

KIM K GREW UP ON GOURMET SHRIMP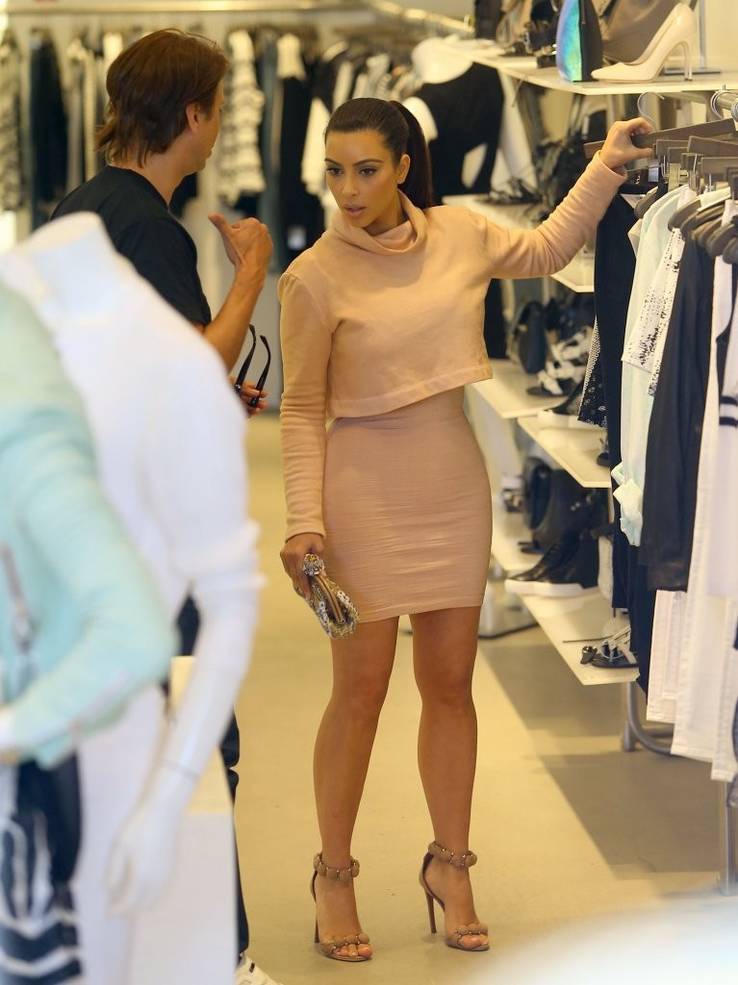 Cash flow in the Kardashian household may have risen significantly in recent years, but there was cash to start with. Kim Kardashian is a natural-born marketer. Everything that this woman touches turns to gold, from her sell-out KKW Beauty lines to her fragrances, video games, and public appearances. A $350 million net worth is a lot to be proud of, but it does help when you've got a springboard. Kim's father was a highly successful lawyer. Kim grew up in a wealthy district of Los Angeles. She definitely had success on her mind, though. Being Paris Hilton's stylist didn't last long. Now Paris Hilton copies Kim.
9

JAY Z GREW UP IN PROJECT HOUSING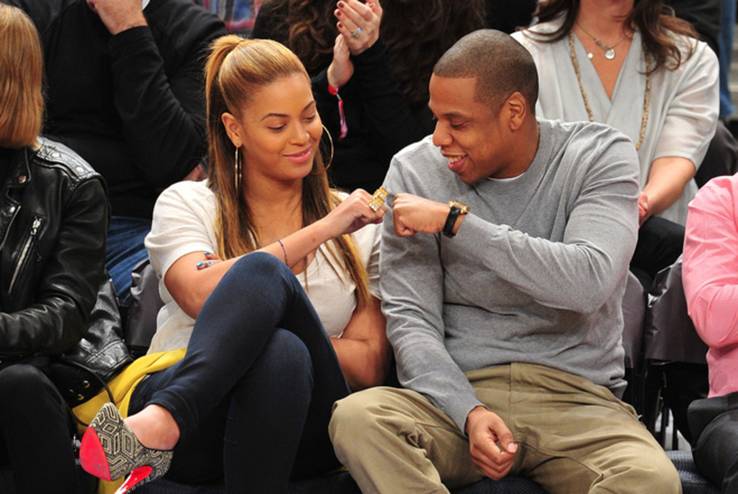 Jay-Z might travel by private jet now, but this rapper hasn't forgotten the tough times. In 2018, Forbes named Jay-Z as the richest rapper ever. His $900 million net worth jumps up to a staggering $1.16 billion when you add on Beyonce's wealth, and these two make major headlines for spoiling their kids. The early days were more like this: "We were living in a tough situation," Jay-Z told This Is Insider. "Sometimes we'd pay the light bill, sometimes we paid the phone, sometimes the gas went off." Jay-Z grew up in a violent part of Brooklyn. The project housing is a distant memory now, though.
8

BEYONCE HAD IT A LOT EASIER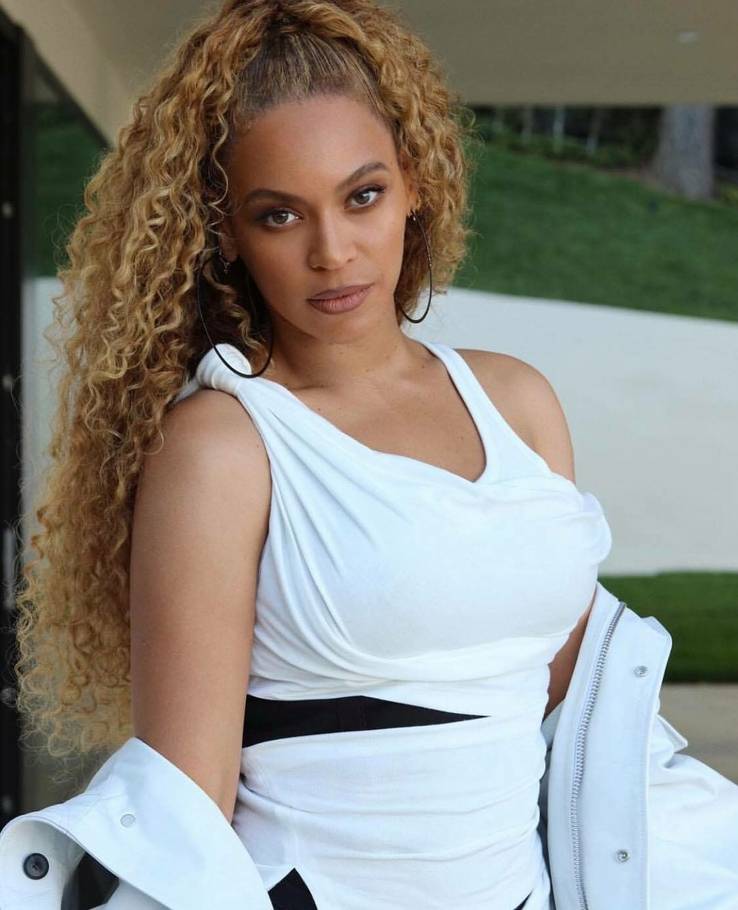 You could argue that Beyonce has given the world a lot. This lady has inspired women to pay those "Bills, Bills, Bills." She has inspired men to "put a ring on it." In 2018, Beyonce literally "Runs This World." Bey didn't grow up rolling in luxury, but she definitely had more comfortable beginnings than her husband, Jay-Z. According to Business Insider, Beyonce was raised in a wealthy neighborhood just outside Houston, TX. She has called her family home her "foundation." Beyonce's dad was a successful Xerox sales manager. Her mom was a hairdresser and salon owner – now we know where that amazing hair comes from.
7

J-LO HAD HOLES IN HER SHOES
Jennifer Lopez is mostly photographed hanging on yachts and emptying designer stores in Beverly Hills. With $380 million to her name, this mogul has more than conquered the music realm that made her famous. J-Lo insisting on American Idol salaries of up to $20 million was what readers of The Daily Mail were hit with in 2017. Jen didn't grow up with diamond-encrusted headphones, though. In 2002, "Jenny From The Block" was released as a reminder of the singer's roots. "I grew up with holes in my shoes," Jen has said.
"I shared a bed with my two sisters," she once said. Jen grew up "not knowing where the next meal would come from."
6

PARIS HILTON HAD SHOE CLOSETS GALORE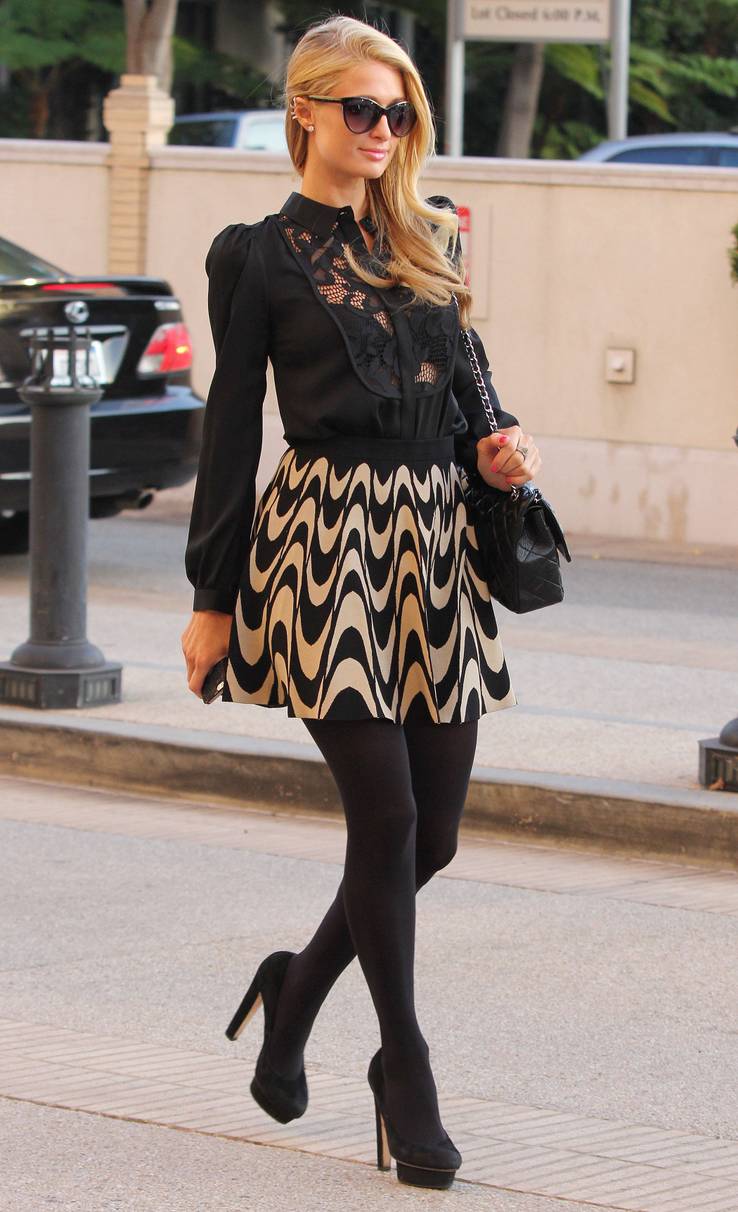 The original "rich and famous" girl, Paris Hilton has never been one to hide her privileged upbringing. Paris spent most of her 20s on reality shows that flaunted her hotel heiress wealth – from $25,000 on two puppies to the estimated $400,000 Paris spent on one night's worth of drinks, according to The Daily Mail. Paris can speak for herself, though. "Ever since I was a teenager, I wanted to be independent. I didn't want to ask my family for anything." With a fragrance empire worth over $1 billion and DJ sets that can earn $1 million a night, Paris may have come from money, but she knows how to earn it.
5

LEONARDO DICAPRIO COULDN'T MAKE ENDS MEET
"Wealth and success don't make you happy." Those were Leonardo DiCaprio's words to The Telegraph in 2016. The man who is either attending glittering red carpet events or hanging on mega-yachts has earned more money than most people could ever dream of. Leo's salary for Once Upon A Time in Hollywood is a staggering $25 million. Life wasn't always designer suits and gourmet dining for this actor, though. Much like his Titanic alter ego, Leo grew up broke. Growing up in a rough East Hollywood neighborhood, Leo remembers: "I was always wondering how we were going to afford this and that." Leo saw acting as a "shortcut out of the mess."
4

MILEY CYRUS GREW UP ON A 500-ACRE ESTATE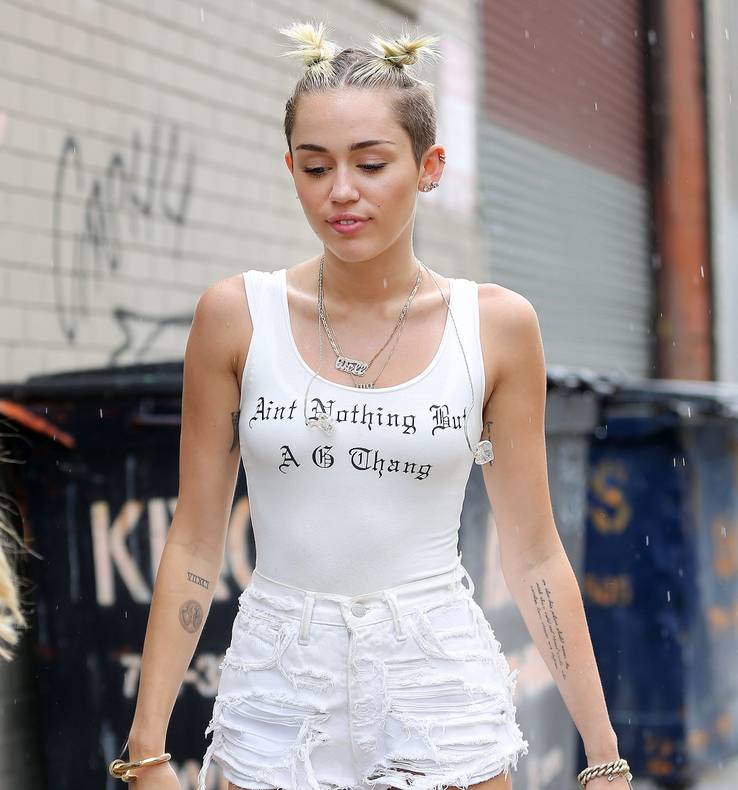 Miley Cyrus recently deleted the entirety of her Instagram. Those of you who remember what was there will know that Miley doesn't spend her $160 million net worth at Gucci. The all-grown-up Hannah Montana star pledges her time and money to worthy causes– Miley even invited a homeless guy to be her 2014 VMA date. Homelessness isn't something that Miley has experienced, though. Her dad is the music star, Billy Ray Cyrus. His 500-acre Tennessee farm was where Miley grew up. Speaking to Hollyscoop, Miley said that she "didn't have a childhood because of Disney." Miley had hardships, but food on the table wasn't one of them.
3

SCARLETT JOHANSSON LIVED OFF FOOD STAMPS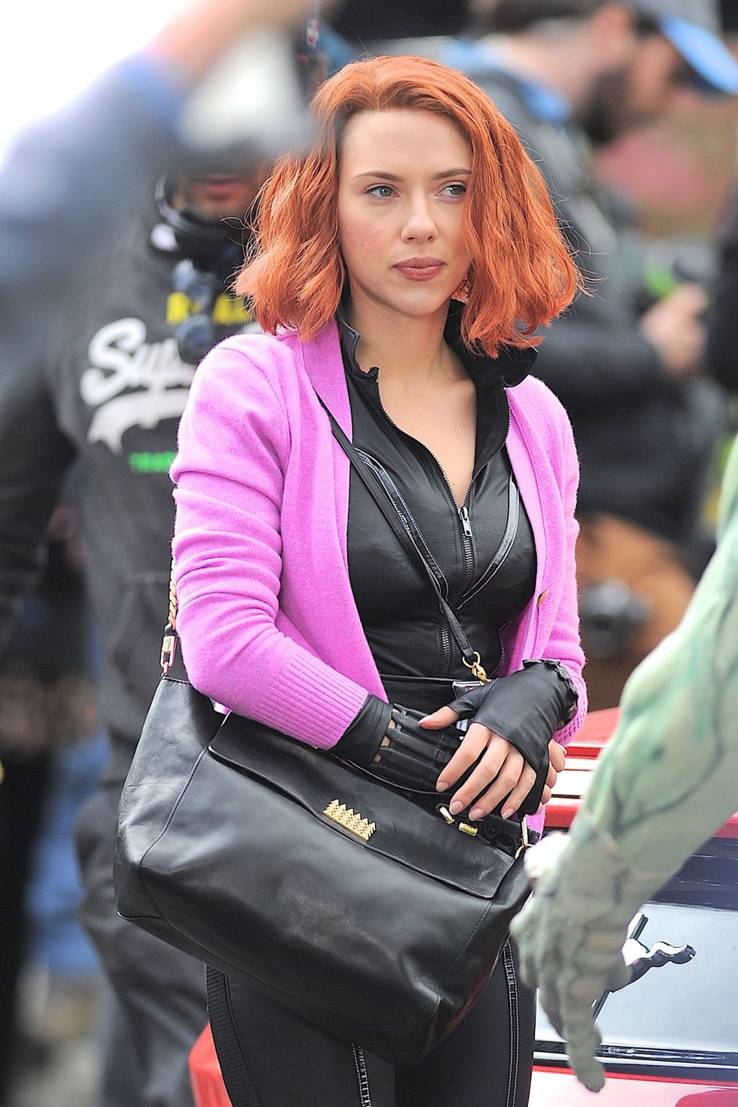 Scarlett Johansson is one of the highest-paid women in Hollywood. Following her $20 million salary for Avengers: Infinity War, Scarlett has now signed a $25 million deal for a standalone Black Widow movie. Rich beyond belief she may be now, but Scarlett grew up with nothing. Speaking to The Daily Mail, the actress recalled the low-income Manhattan household that formed her childhood home. "My parents were raising four children, so it was a lot," she said. Scarlett remains one of the few actresses to live a simple life – Versace doesn't interest her.
"We were living on welfare, we were on food stamps."
2

BELLA HADID SHARED A MEGA MANSION WITH GIGI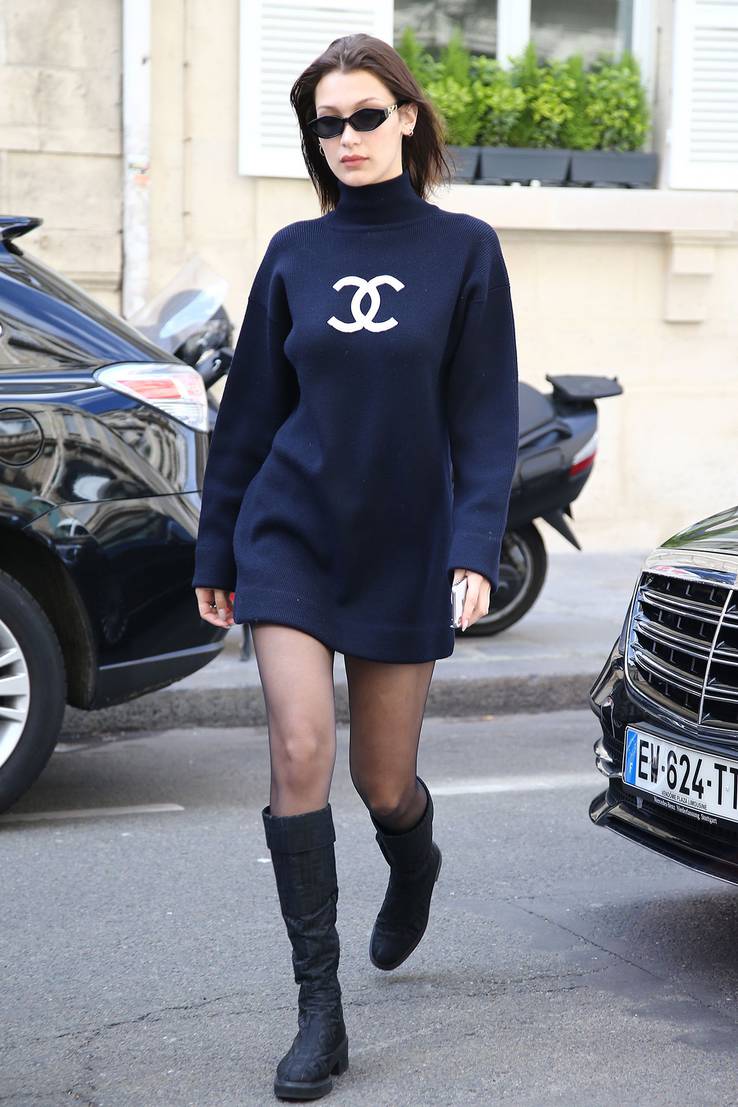 Her younger sister, Gigi has spoken out about the "guilt of privilege." Bella Hadid says less about her ultra-privileged background. The supermodel now 100% earns her own millions, but she did have plenty to begin with. The $85 million mansion that she and Gigi and grew up in was described by CNBC as being "one of a kind." That's one, chandelier-filled, 35,000 square-foot Beverly Hills mansions with wood-paneled interiors, carved fireplaces, and sweeping infinity pools– multiple. Bella is now the face of Bulgari jewelry, Dior Beauty, and TAG Heuer watches. Bella's mom is also on The Real Housewives of Beverly Hills.
1

MILA KUNIS MOVED TO THE US WITH $250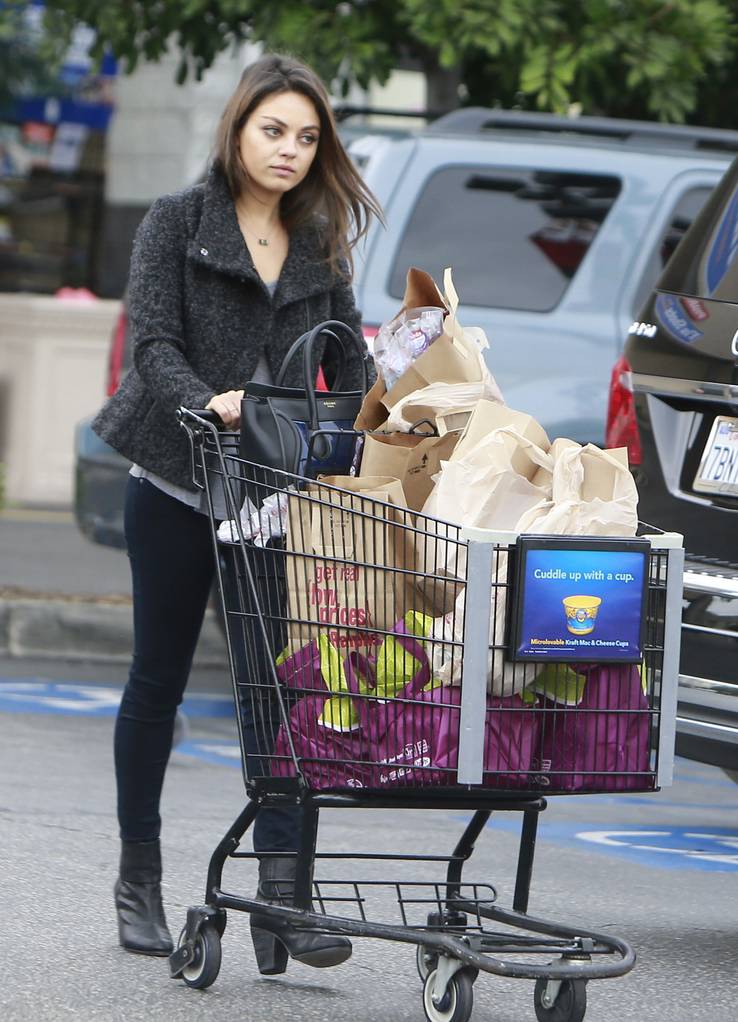 That's $250 between her entire family. In 2016, media outlets were probing Mila Kunis on her parenting attitude – Mila and Ashton Kutcher have been reported to be "raising their children poor." That might have something to do with the actress' upbringing. Mila and her family moved from the Ukraine to the US with just $250 to their name. Mila has said that she never wants her kids to know what it's like to "live off ketchup soup." Mila's dad worked jobs as a cab driver and pizza delivery guy, while her mom packed shopping at convenience stores. Mila is now worth over $55 million.
They didn't all start rich. Hit share on Facebook for anyone who needs to see that Ariana or Taylor had it easy– if anything though, hit share for Nicki Minaj, the formerly homeless Chris Pratt, and everyone else on this list.
Source: Read Full Article