Yeezy is the name of Kanye West's fashion and footwear brand. It evokes everything that the hip-hop sensation and social media provocateur represents…because the Yeezy brand is just as bold, brash and modern as its creator.
Yeezy sneakers, such as the legendary Yeezy Boost 350 Turtle Dove, are known for being coveted collector's items. Some people even flip them for a profit. Clothes from this popular fashion line are known for their earth-toned palettes, although Kanye's been adding neon hues to the mix lately.
Some celebs love to wear Yeezy and some will probably never wear it, because they have issues with Kanye West. Today, it's time to look at ten stars who swear by Yeezy…and another ten who wouldn't touch the fashion brand with a ten-foot pole.
Anyone as outspoken as Kanye is going to win fervent and loyal fans, including other famous celebs, and alienate lots of other people. West has so much to say and he usually has no filter. He expresses himself however he wants and routinely "breaks" the Internet with his wild statements.
Those who adore the famous rapper believe he's a true genius. Those who dislike him may disagree with his politics, abhor his statements about certain things or find his rude interruption of Taylor Swift's award acceptance speech unacceptable (or all of the above).
Now, let's find out which stars are into Yeezy and which ones would rather wear anything else…
21

Kylie Jenner (Wears Yeezy)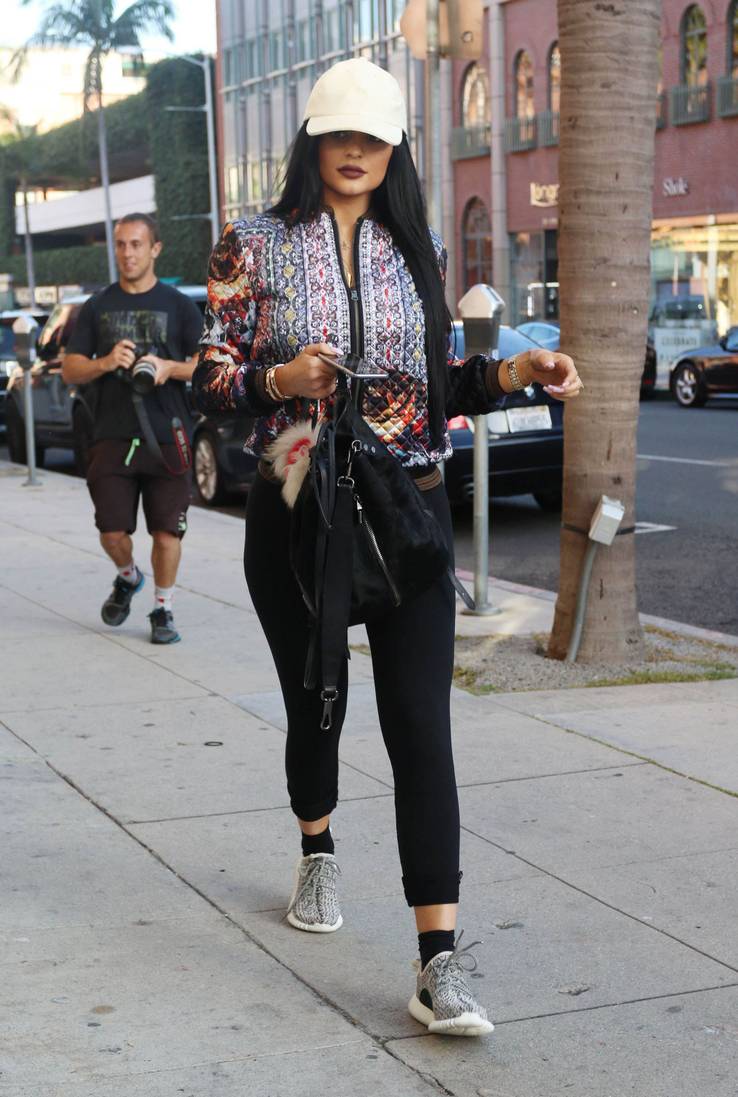 Kylie Jenner is the billion-dollar baby of the Kardashian clan. She's the youngest and she's made her mark with her incredibly successful Kylie Cosmetics brand. She's also the sister-in-law of Kanye West. Kylie has been photographed in Yeezy. She supports Kanye's fashion brand, just like she supports Kim's makeup brand, which she uses in her own YouTube makeup tutorials. She may love wearing Yeezy sneakers because they are renowned for their comfort. She may also love wearing Yeezys because they're surely given to her, when other people need to shell out big bucks for them, if they can find them at all.  (Source: YouTube)
20

Reggie Bush (Never Wears Yeezy)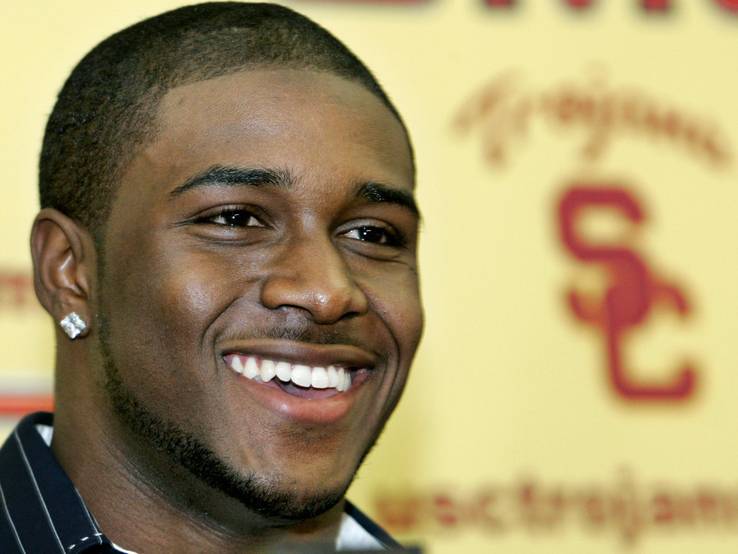 Reggie Bush dated Kim Kardashian for a long time and he was featured in early seasons of KUWTK. Today, he's Kim's ex and she's married to someone else. Since Kim married Kanye and Reggie and Kim have so much history, you're probably not going to see Reggie all decked out in head-to-toe Yeezy. If he did step out in Yeezy, the world would notice and he'd get dragged online. Reggie opted for Tom Ford when he married Lilit Avagyan. They were wed in San Diego during July of 2014. (Source: People.com)
19

Gigi Hadid (Wears Yeezy)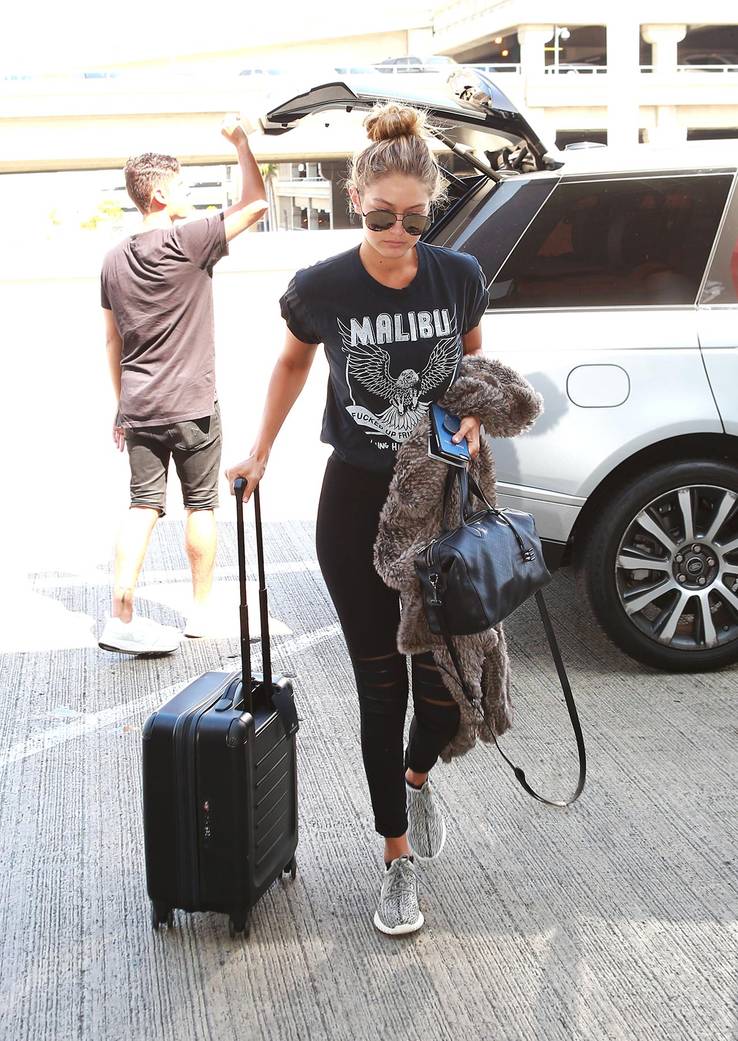 Gigi definitely looks fabulous in her Yeezys. She looks great in everything. She's beautiful, confident and as comfortable in casual clothing as she is in high-fashion stuff. This charismatic model is buddies with Kendall Jenner, so she has a connection to Kim and Kanye and this may be why she's enjoyed wearing Yeezy sneakers in the past. Gigi turned 23 in April of this year and she received a touching tribute from Kendall during her special day. Gigi and Kendall are two of the most popular and successful fashion models in the world. (Source – Dailymail.co.uk)
18

Taylor Swift (Never Wears Yeezy)
What more can be said about the saga of Taylor Swift and Kanye West? Kanye started it, but Taylor may not have always turned the other cheek. When Kanye jumped onstage in 2009, at the VMAs, and interrupted Taylor's Swift's winning moment, there was a media firestorm. Taylor and Kanye mended fences for a while, but then, there was more drama, such as Taylor complaining about Kanye's lyrics about her in his song, "Famous" and Kim Kardashian exposing recordings of Taylor that showed she gave approval for at least some "Famous" lyrics. Taylor isn't going to be wearing Yeezy, ever. Source: Rollingstone.com
17

Brooklyn Beckham (wears Yeezy)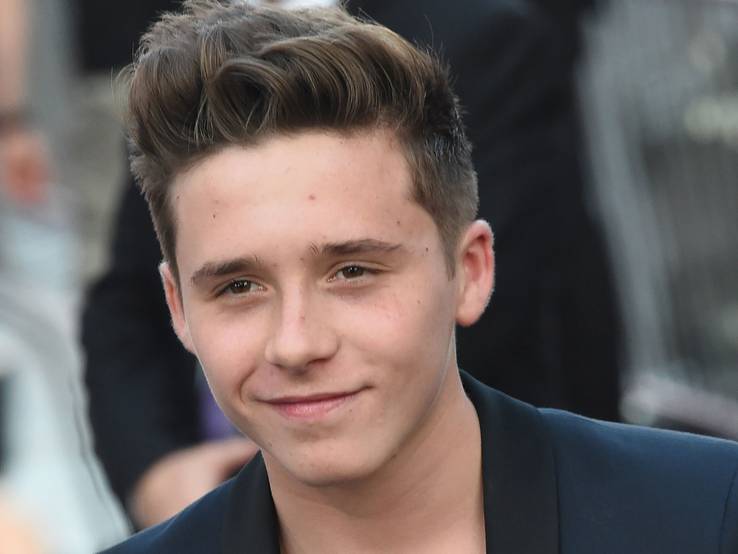 The son of Posh Spice (Victoria Beckham) and legendary footballer, David Beckham, is a photographer and a fashionable young guy. In 2016, he showed off in Yeezy gear, even though his girlfriend at that time, Chloe Grace Moretz, was rumored to be in a feud with Khloe Kardashian. Brooklyn took to his Instagram to support Kanye West, by posting pics of himself in a t-shirt from the Yeezy brand. This triggered a lot of questions about his loyalty to his lady. (Source: People.com)
16

Trent Reznor (Never Wears Yeezy)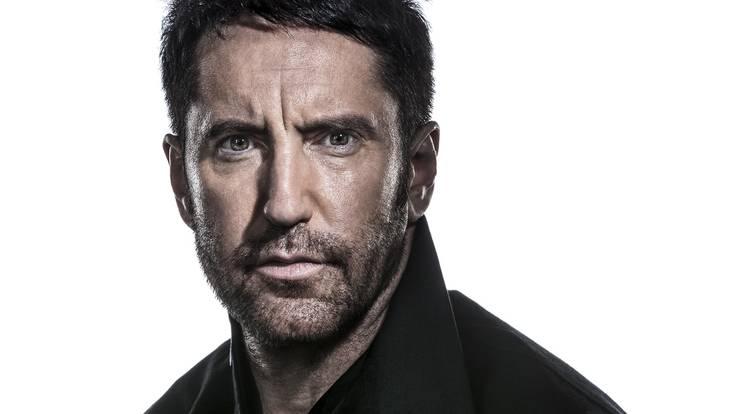 Trent Reznor isn't a Kanye West fan. He's also outspoken enough to let people know that he doesn't approve of the hip-hop superstar. In late June of 2018, Reznor sounded off about the fact that he believes Kanye stole stage design ideas from his band, Nine Inch Nails. Reznor accused The Weeknd of the same thing. Apparently, it's not a big secret that Kanye and The Weeknd use elements of NIN's stage shows for their own live performances. Trent isn't happy with Kanye and he won't be changing his typical, all-black look for earthy Yeezy separates. (Source: consequenceofsound.net)
15

David Beckham (Wears Yeezy)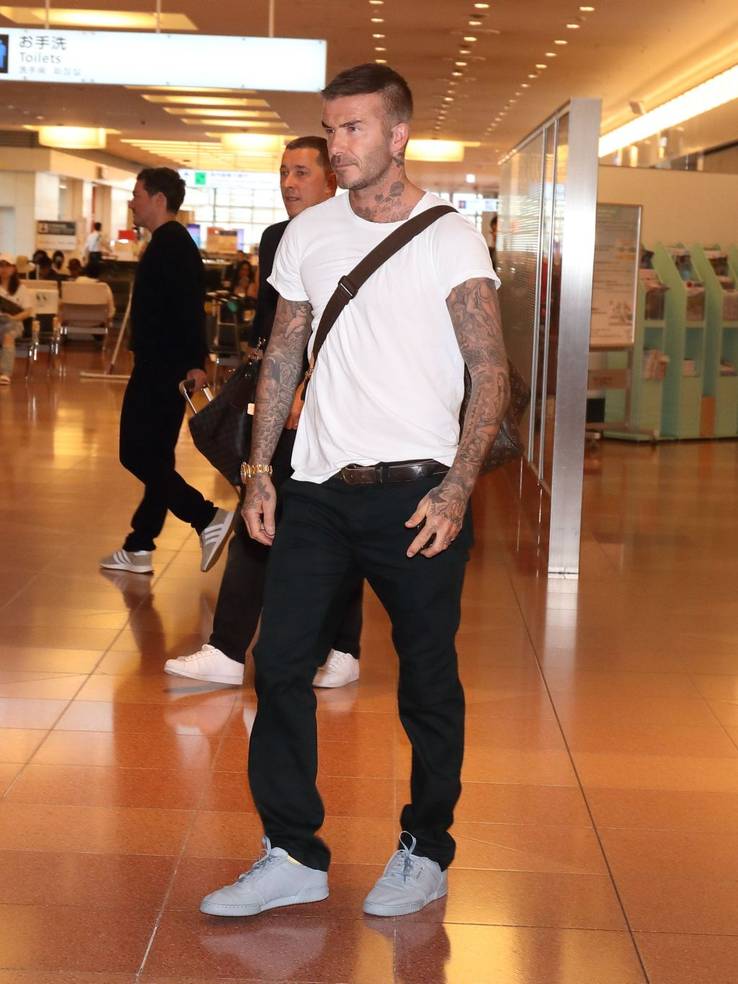 David Beckham is extremely stylish. For example, he changes his hairstyle a lot and has a taste for jewelry, luxurious leather jackets and high-end denim. He also loves good sneakers and has been spotted wearing ultra-rare Yeezy Ultra Boost Hybrid running shoes, with three-stripe detailing. Since David lives with Victoria Beckham, who creates fashion for a living, it's no surprise that he's up on all of the latest trends. David and Victoria are a part of the elite, high-fashion world.  (Source: highsnobiety.com)
Featured Today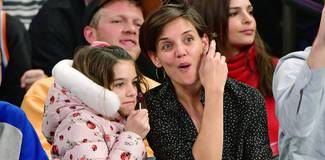 20 Reasons Why Suri Cruise Will Never Have The Typical Celeb Life (Thanks To Her Parents)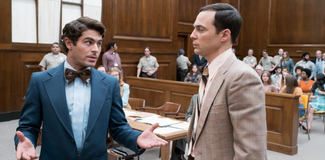 20 Little-Known Details About Zac Efron People Would Be Surprised To Know

20 C-List Celebs Who Might Become A-Listers In 2019

14

Brandon Flowers (Never Wears Yeezy)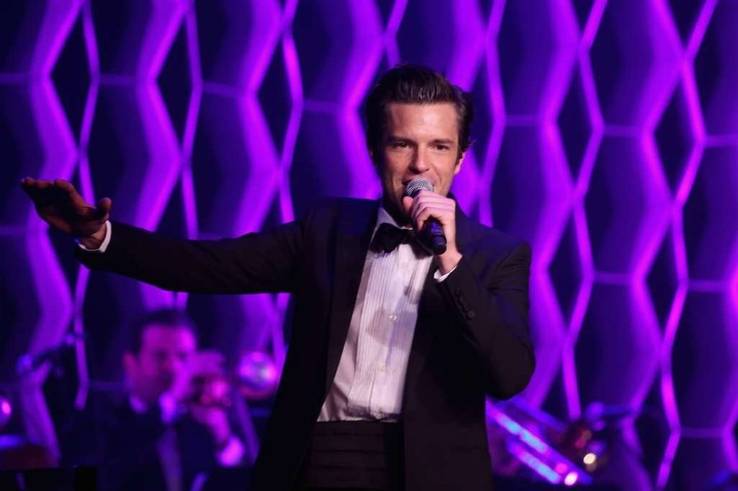 In 2015, Brandon Flowers, who leads The Killers, wasn't afraid to share his strong views of Kanye West. He thinks that Kanye is overrated, but that others feel obligated to call him a genius, for fear of being criticized if they describe him any other way. He finds the situation frustrating. Although he doesn't go off too hard, you can definitely tell what his opinion is. Brandon sure isn't a fan and won't be replacing his signature embellished jackets with Yeezy designs. (Source: Nme.com)
13

North West (Wears Yeezy)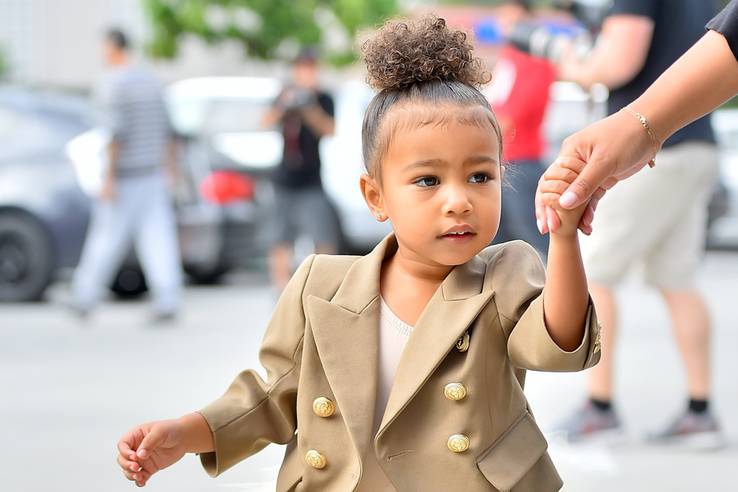 North West was born to wear Yeezy. She's the first child of Kim and Kanye, so she's getting her pick of smaller-sized Yeezy designs. There are infant-sized Yeezy sneakers out there, which are costly, just like the adult versions. There are also knock-offs on the market, and some of them are quite clever. Parents should be wary and verify authenticity before plunking down hundreds of dollars for tiny Yeezy Boosts or other Yeezy designs for kids. Buying straight from Kanye's website (yeezysupply.com) or right from Adidas (adidas.com) is probably the best way to get the real thing, if it's available. (Source: Amazon.com, Adidas.com, Yeezysupply.com)
12

Shirley Manson (Never Wears Yeezy)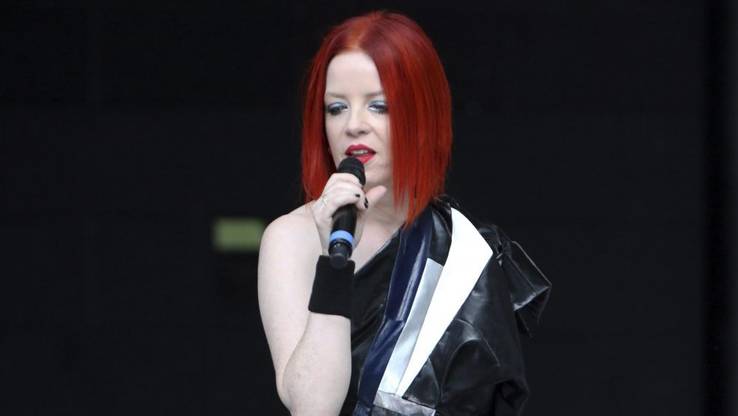 Shirley fronts the alt-rock band, Garbage, and she prefers an edgier look. So, why was Shirley so ticked off at Kanye? Well, Kanye disrespected Beck Hansen, who is a master musician, by letting Beck and the world know that Beck should hand over his Grammy for Album of the Year to Beyoncé. In 2015, Kanye was stirring up a lot of drama and this is just one more example. (Source: Rollingstone.com)
11

Kim Kardashian (Wears Yeezy)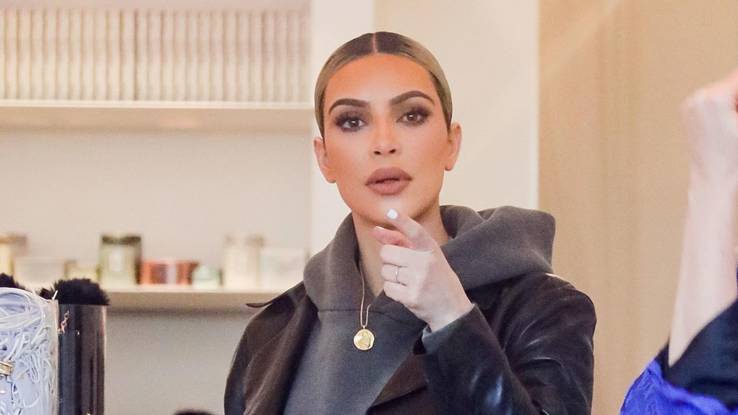 Of course, Kim K. wears Yeezy. She's married to Yeezy. Kim has shown a high degree of loyalty to her husband in the past, particularly when she leaked phone calls between Taylor and Kanye. Kim will step in and fight when it's called for and she did help Kanye when the world was criticizing him for his "Famous" lyrics, which referenced Taylor Swift. Despite Kim's loyalty, she was reportedly horrified when Kanye weighed in on slavery. She feared that she and Kanye would lose all that they had as a result. Source: DailyMail.co.uk
10

Liam Gallagher (Never Wears Yeezy)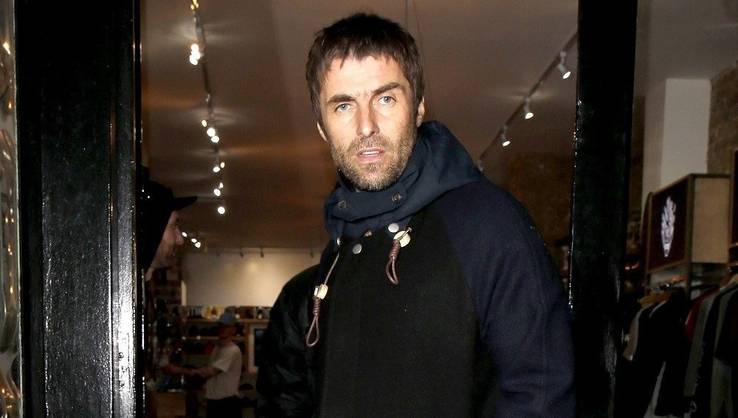 Liam Gallagher never shies away from saying what's on his mind. He's been in endless feuds with many people, including his own brother, Noel. Noel doesn't want to reunite Oasis and this triggers a lot of battles between the siblings. In 2015, a lot of people were saying bad things about Kanye and Liam did, too. He just doesn't like his music, even though his brother, Noel, thinks that Kanye is "genius". What's ironic is that Liam is a polarizing individual, just like Kanye. The chances of Liam wearing Yeezy are slim to nil. (Source: Independent.co.uk)
9

Kendall Jenner (Wears Yeezy)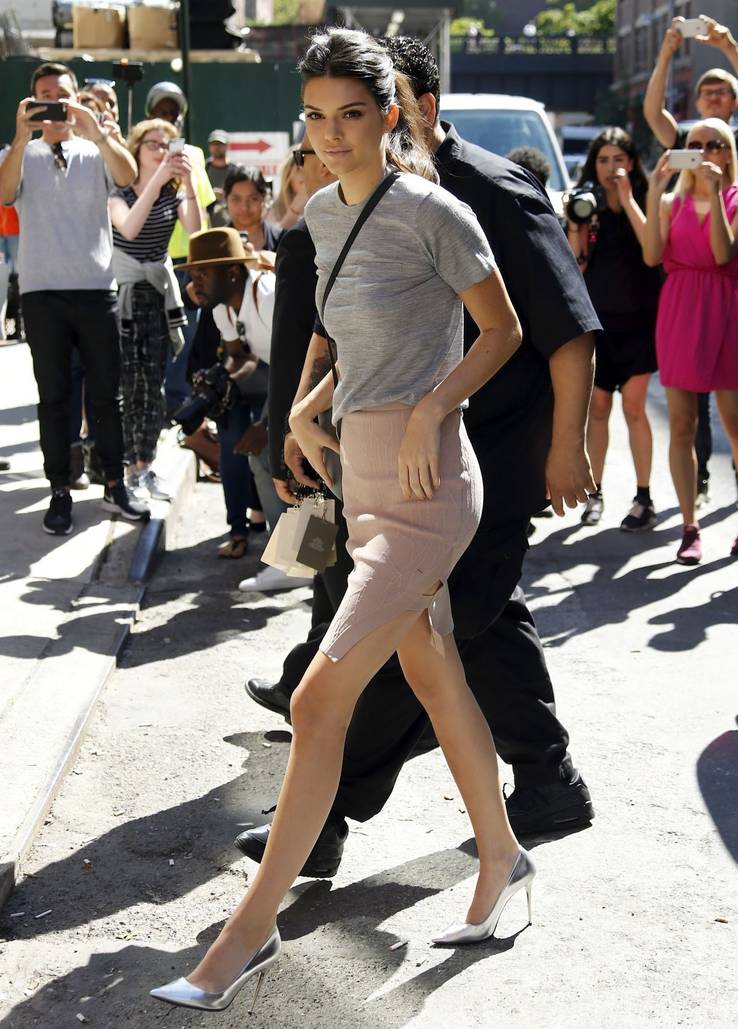 Kendall Jenner looks amazing in Yeezy. She's gorgeous and willowy and that's why she's a Vogue cover girl. She shows loyalty to her brother-and-law (and to Kim) by donning Yeezy designs and attending Yeezy fashion shows. In the cold-weather months, when she's in NYC, she likes to bundle up in a chic coat and wear comfy Yeezy sneakers (Wave Runner 700s). Kim Kardashian has worn the same sneakers, which feature a trendy platform sole. Platform soles add height for a glam effect. (Source: Vogue.com)
8

Harry Styles – (Never Wears Yeezy)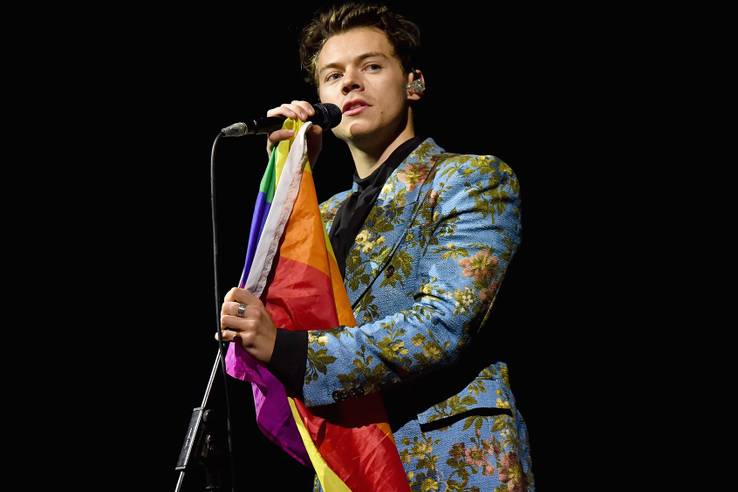 Harry Styles has liberal politics and feels protective of his fans. This is why he decided to unfollow Kanye West on social media in April of this year, after Kanye posted a pic of himself sporting a certain red baseball hat. Harry is willing to take a stand when he believes that someone else has the wrong values, especially if those values might make his fans feel uncomfortable. Harry will stick with his cool Gucci suits and avoid Yeezy Boosts and the other Yeezy gear that Kanye sells. (Source: Girlfriend.com)
7

Joe Jonas (Wears Yeezy)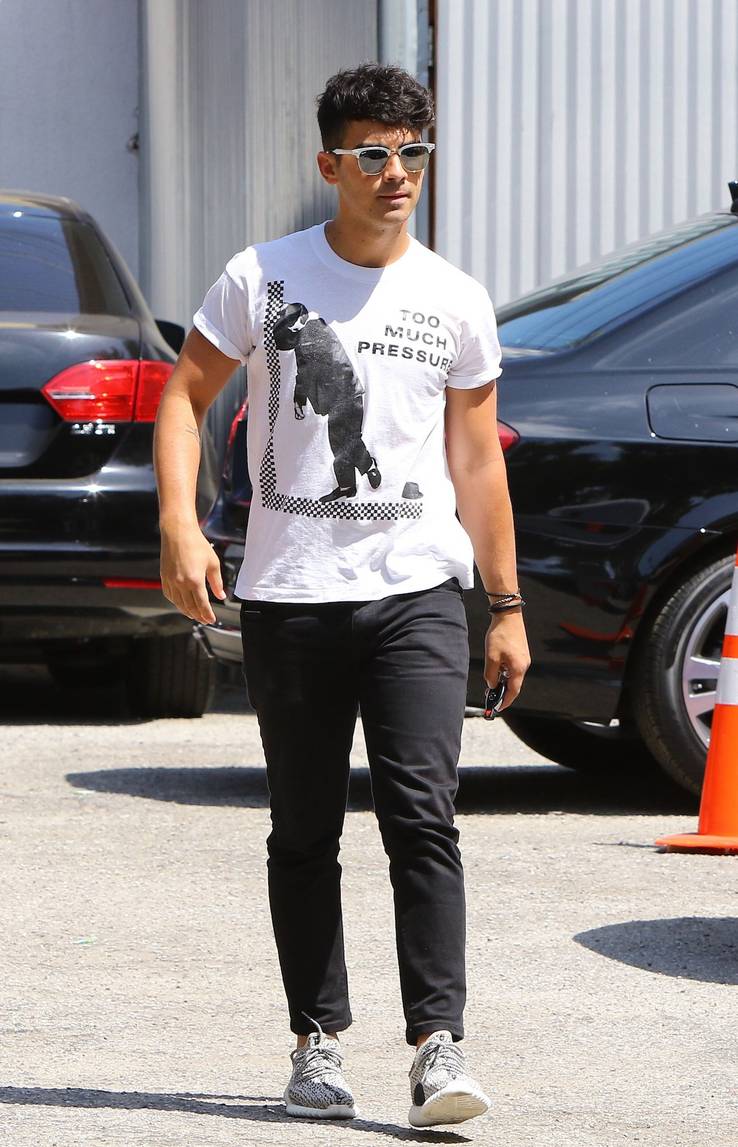 Joe Jonas is now engaged to Sophie Turner of Game of Thrones. He and his lady both enjoy wearing Yeezys. In fact, based on photos, they own dark Yeezy Boost running shoes that are a perfect match. These "his and hers" Yeezys help them to get away from the paparazzi fast. Athleisure, in general, is a hot trend, because people like to be comfortable, and Yeezy sneakers do offer superb comfort. Status sneakers are coveted because they offer comfort, plus status. Joe and Sophie send a message of success when they wear expensive Yeezys. (Source: Footwearnews.com)
6

Kendrick Lamar (Never Wears Yeezy)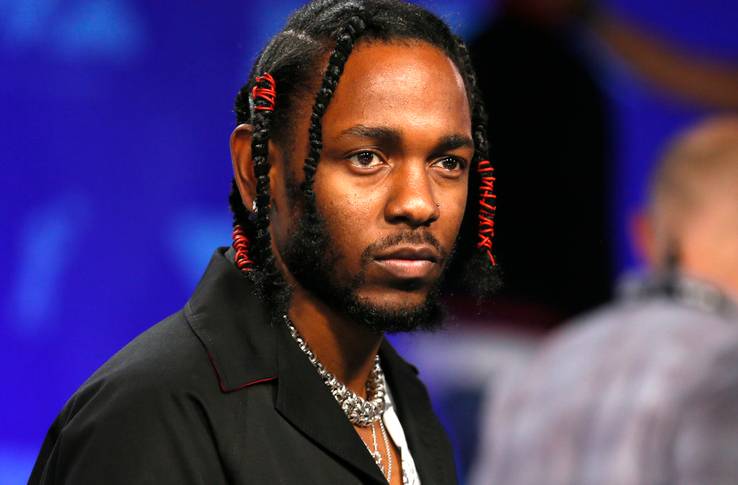 When Kanye showed his respect for the big guy, it caused a lot of influential people to bail out on him. Kendrick Lamar unfollowed him on social media and so did Rihanna, Drake and Travis Scott, not to mention, Harry Styles, who we talked about earlier. Kendrick's career is on fire and he clearly doesn't feel the need to follow Kanye in order to stay relevant. Kendrick loves Chrome Hearts jewelry and avant-garde designers. He will avoid Yeezy. (Source: Hypebeast.com)
5

Pharrell Williams (Wears Yeezy)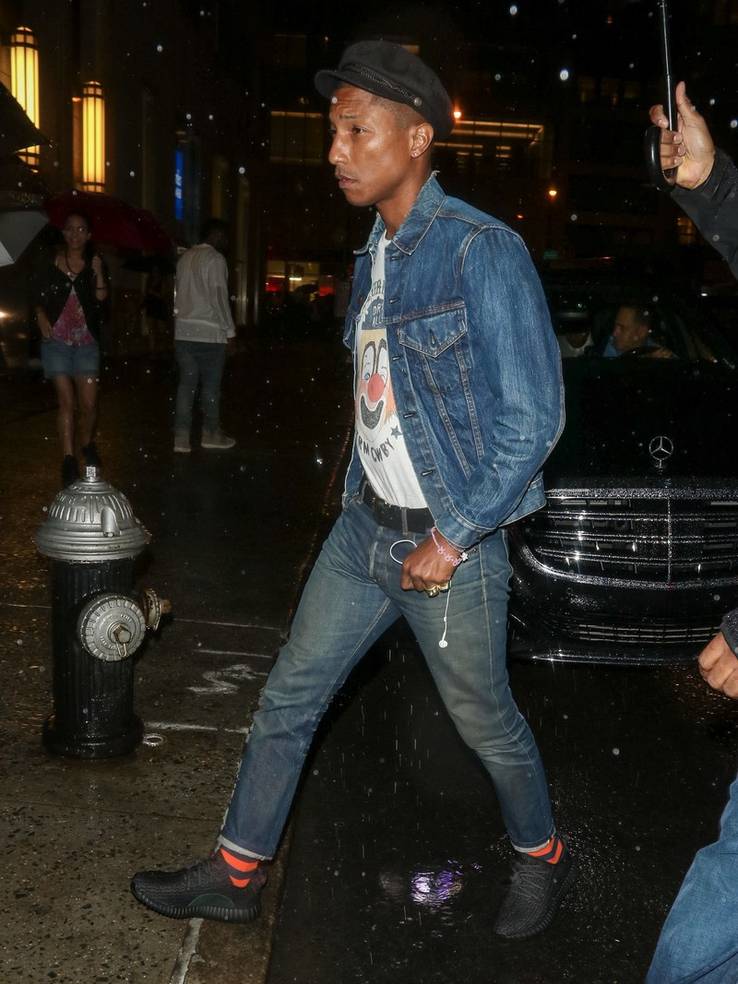 Pharrell Wiliams is known for his brave approach to fashion and he's been photographed in Yeezy sneakers. These days, Pharrell is making shoes and fashion of his own, but he plays around with different looks from different designers. The edgiest things that Pharrell wears are typically Chanel jewelry, which was designed for women. He's even appeared in ads for Chanel handbags. Plus, he's a guy who wears dramatic hats with so much style and ease. His signature hat was made by Vivienne Westwood, back in the 1980s.  (Source: Gq.com)
4
3
2

Chrissy Teigen (Never Wears Yeezy)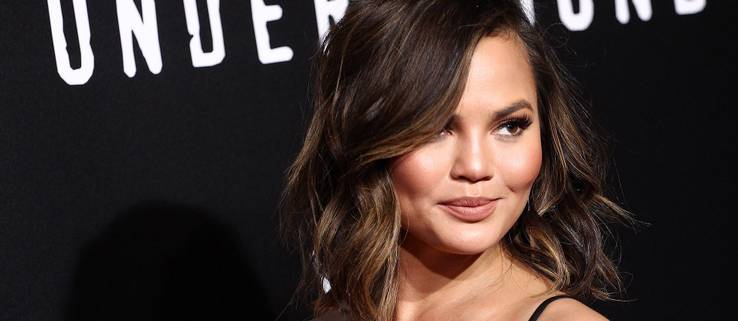 Chrissy is opinionated and she's turned from Kanye West, who is also opinionated. She was one of the legion of celebs who decided to hit the "unfollow" button after Kanye praised You-Know-Who. Chrissy's hubby, John Legend also unfollowed Kanye, and Kanye was put down by Macy Gray and Snoop Dogg. Chrissy has other fashion options, so she isn't going to advertise Yeezy by wearing Kanye's clothes around. She's friendly with Kim, though, so things between Chrissy and Kanye may thaw out in the future. (Source: Dailyedge.com)
1

Kanye Himself (Wears Yeezy)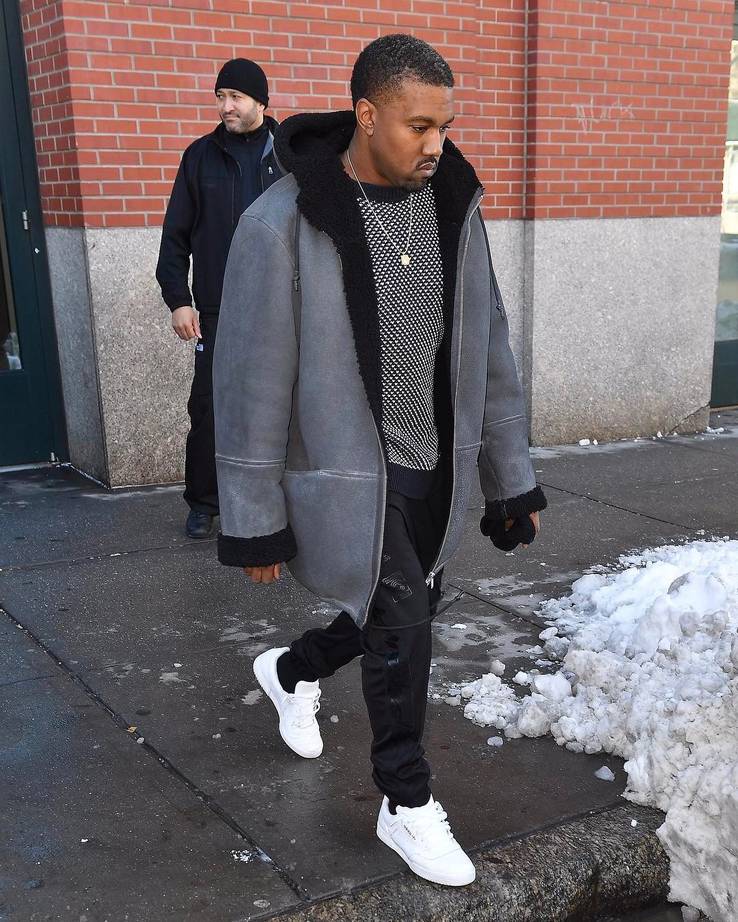 Naturally, Kanye reaches for his own designs frequently. They are clothing, footwear, and accessories which fit his own personal sensibility to perfection. Kanye seems to truly love fashion, rather than simply cashing in. He has interned for other fashion companies and he's been dabbling in fashion/footwear design for years, before presenting his first women's wear collection in 2011. He loves the high fashion world and worked hard to become a part of it. Some of his designs, such as his Yeezy 950 boots, definitely have a unique look that sets them apart. (Source: Gq.com)
Source: Read Full Article