School can be difficult to navigate for an ordinary kid. They worry about good grades, having a social life and making it through the day. Now throw in an evil wizard, bizarre creatures and Quidditch? School gets doubly complicated and confusing. The Harry Potter film series is one of the highest grossing franchises of all time. It revolved around a powerful and young wizard, Harry Potter, and his friends as they attend Hogwarts School of Witchcraft and Wizardry. The films are based on the novel series written by J.K. Rowling. The entire franchise became an instant success with not only kids but also adults. It quickly became one of the most beloved franchises ever created.
The cast featured a mix of veteran actors and young new stars. The young cast members all became huge stars during the series run. They all became apart of pop culture. Many cast members went on to become some of Hollywood's biggest and brightest stars. They star in all the major films and TV series as well as win all the awards. However, not all the cast members' careers skyrocketed and instead went in the opposite direction. Many cast members careers failed and they disappeared off the face of the earth. Here is a look at 10 HP Stars That Graduated to A-List Status (and 10 That Got Left Behind At Hogwarts)
20

Rupert Grint – Ron Weasley (Left Behind)
Harry Potter and Ron Weasley were inseparable and best friends for life. Ron was one of the three main characters in the Harry Potter series. Ron was Harry's best friend and Hermonie Granger's love interest. The franchise would feel incomplete without Ron and the rest of the Weasley family. Rupert Grint portrayed Ron Weasley in the Harry Potter franchise and appeared in all 8 films.
However, Grint has not had the same level as success as his co-stars. Part of the reason his career stalled is because he took a short hiatus from the industry.
He said, "I definitely did think, 'Is this really what I want to do?' I wanted to live a little bit. I felt like I'd missed out on a lot."
He admits to enjoying his time away. He added, "It was nice to just be away from it and not have any kind of commitments at all, and just be a bit free." (E!News) In the meantime, Hollywood moved on and forgot about him. Eventually, He made his return to acting and his most recent film was the 2015 film Moonwalkers. He's had better success in television. He currently stars in the Crackle series Snatch and the British sitcom Sick Note.
19

Scarlett Byrne – Pansy Parkinson (A-List)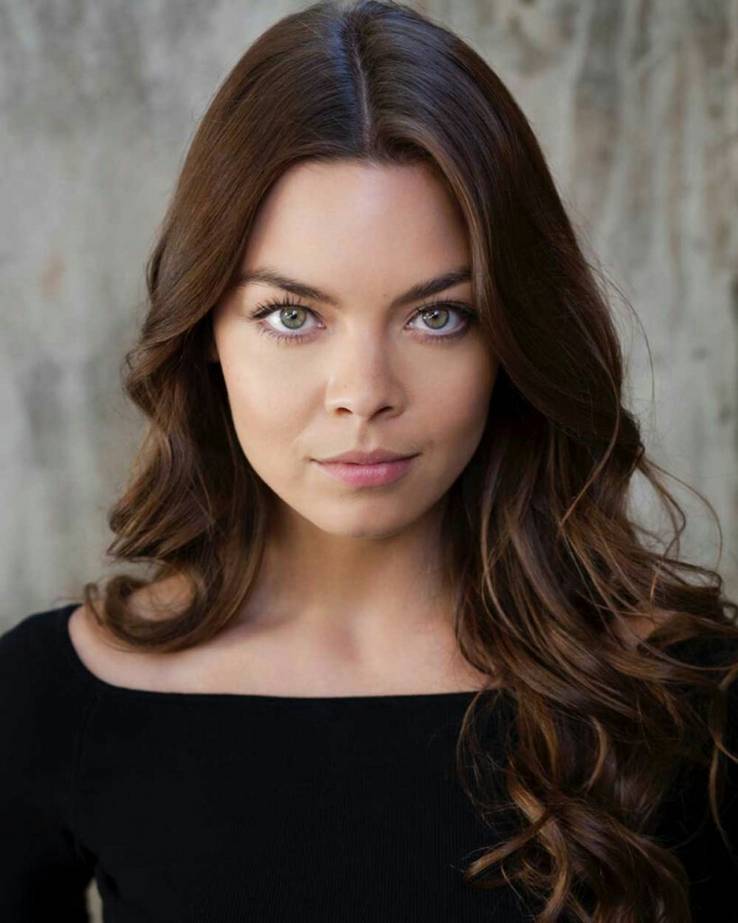 Pansy Parkinson was a member of Slytherin House and was a skilled wizard. Scarlett Byrne began her career as a child actor and ended up spending some time at Hogwarts. Byrne first gained fame for her role as Pansy Parkinson in the Harry Potter franchise. She first appeared in Harry Potter and The Half-Blood Prince. She reprised her role in the final two films in the series, Harry Potter and the Deathly Hallows Parts 1 & 2.
She later starred as Lexi Glass-Mason in the TV series Falling Skies. Later, she landed a recurring role in The Vampire Diaries and a guest appearance in MTV's Mary + Jane. In 2015, she became engaged to the son of Playboy founder Hugh Hefner, Cooper Hefner. Her engagement with Hefner as put her in the middle of the intense spotlight. In 2017, Byrne made headlines when she posed nude in Playboy magazine after they ceased doing nude pictorials. About her Playboy appearance, she said, "I'll be the first to admit that the way in which the magazine portrayed nudity was dated, but removing it entirely was a mistake. Today we're taking our identity back and reclaiming who we are." (Telegraph)
18

James and Oliver Phelps – Fred and George Weasley (Left Behind)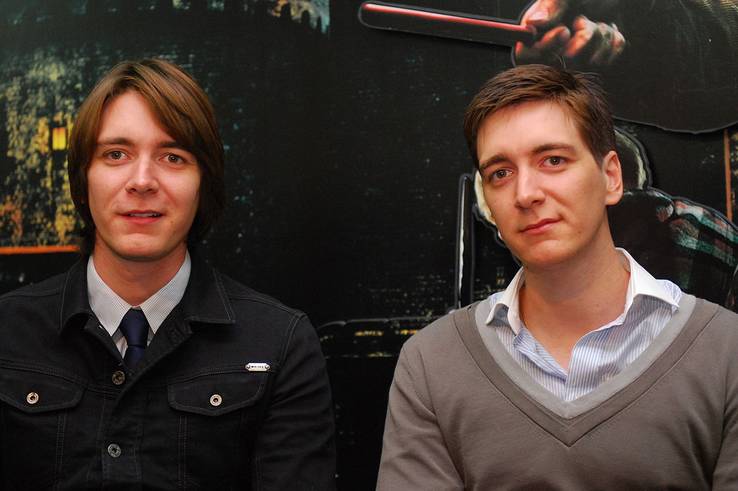 George and Fred Weasley were the typical class clowns except they used magic to torture their teachers. Also, they loved to switch identifies to confuse their classmates, teachers and even parents. The Weasley family was crucial to the series but the actors portraying the characters have all struggled in their careers. James and Oliver Phelps portrayed identical twins Fred and George Weasley in the Harry Potter franchise. They were immensely popular characters but have failed to capitalize on their fame.
Since the conclusion of the series they appeared in short films and TV films, such as, The Turn, King of the Nerds and Danny and the Human Zoo. However, none of the films had any significant impact. They have been unable to recapture their previous glory during the series run. They failed to reach the same level of fame as their co-stars. James said, "We've had a few meetings with casting agents in the States but there is a perception that we come as two. I said I want to do individual stuff and one guy just said 'Oh no, I don't see that happening.' I shut off as soon as he said that, I wasn't interested." (TheGuardian) They often appear at comic-con events, launched their own podcast and are heavily involved with charity work.
17

Tom Felton – Draco Malfoy (A-List)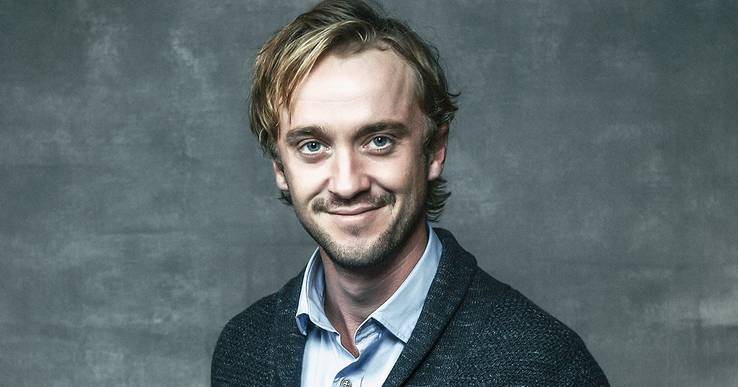 It's not uncommon for school kids to have a hated rival they just can't get rid of. For Harry Potter his greatest rival was Draco Malfoy. Tom Felton became a worldwide star after portraying Draco Malfoy in the Harry Potter franchise. He was universally praised for his performance and won the MTV Movie Award for Best Villain two years in a row in 2010 and 2011.
Following the series, Felton briefly struggled to land any significant roles. After playing the same role for roughly ten years, it was nerve wrecking to go back out on auditions.
He said, "I'm much more nervous in auditions now than I was at 11. You take a lot of hits before you get something good. The first few were heartbreaking." (DailyMailUK)
However, he's managed to get his career back on track. He's certainly not at the level of his world famous co-stars but is doing well. He starred in several films, such as, Rise of the Planet of the Apes, Belle and Risen. Additionally, he portrayed Julian Albert/Alchemy is season three of The Flash. He continues to land prominent roles in several films. Most notably, he will appear in the upcoming film, Ophelia, which stars Daisy Ridely.
16

Katie Leung – Cho Chang (Left Behind)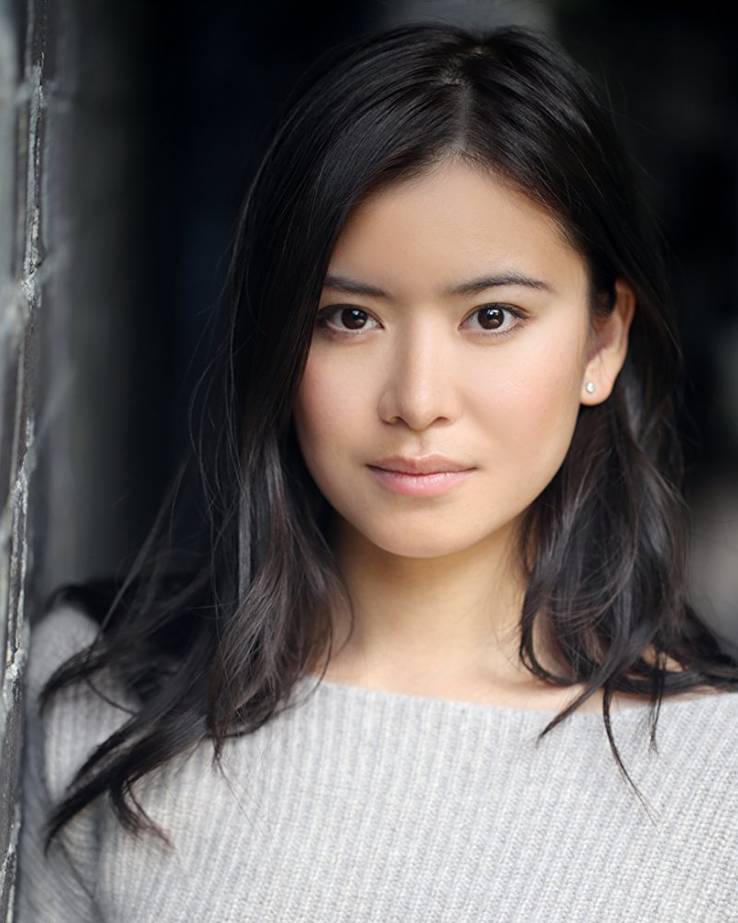 Like any teenager, Harry Potter struggled with school, had to defeat an evil wizard and was scared to talk to girls. Harry Potter had two main love interests and the first was Cho Chang. She first appeared in Harry Potter and the Goblet of Fire. There was a significant backlash against Harry and Cho's relationship. Hateful websites were created to harass her.
She's had a decent career although nowhere near the level of her co-stars. She has struggled with being typecast. She said, "I have really enjoyed everything I've done, but it would be great to play a character that is not down to the colour of my skin because I feel that's the only way that people are going to watch a Chinese person on television and see I'm not an immigrant or someone who talks with a funny accent. If I could just be who I am, to play a version of myself, that would get rid of ignorance." (HeraldScotland) She starred in several films and television series, including, One Child, T2 Trainspotting and The Foreigner. Additionally, she branched out to a stage career and starred in Wild Swans, The Merchant of Venice and more.
15

Jessie Cave – Lavender Brown (A-List)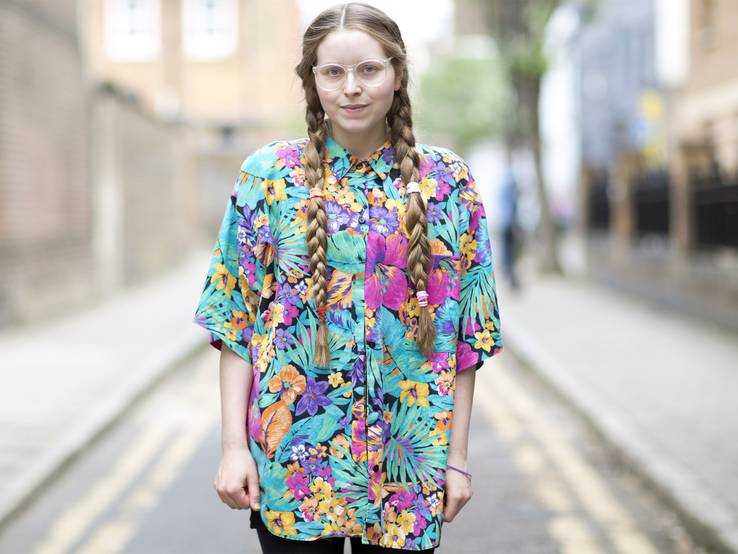 Jessie Cave portrayed Lavender Brown in the Harry Potter franchise. She first appeared in Harry Potter and the Half-Blood Prince. She reprised her role in the final films in the series. She continues to land roles in numerous movies, such as, Pride and Tale of Tales. She received praise for her roles in the TV series Glue and Black Mirror.
However, her biggest success came outside of acting and Hollywood. She published a book of cartoon doodles, Lovesick. Drawing became her main focus after the films.
She said, "It felt nice having something that I had to do every day. I'm a complete sucker for routine. If I've done nothing else, if I've not gone to the gym, not had an audition, not accomplished anything, at least I've done a drawing."
Her designs became so popular that they have been used on Cardmix greeting cards. Additionally, she uploads several comedy sketches to her immensely popular Youtube Channel. Her feature film days might behind her now. She said, "I'm ridiculously ambitious and eager to share things I've made myself. As an actress I'm aware of the realities of the business. I understand that I might never work again. And that's OK, really." She added, "I feel like I'm now in the right place." (IndependentUK)
14

Afshan Azad and Shefali Chowdhury – Padma and Parvati Patil (Left Behind)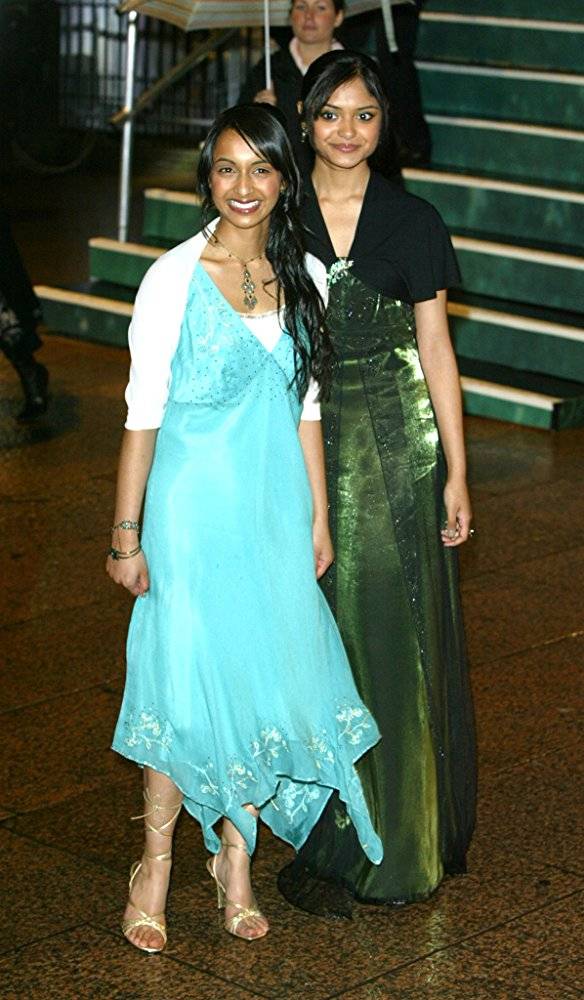 As Harry Potter grew older, he had many more dangerous and terrifying obstacles to face. However, there was one thing more horrifying than Lord Voldemort or the Death Eaters. That was asking out a girl for the first time…which was chilling, for him anyway. Afshan Azad and Shefali Chowdhury portrayed twins Padma and Parvati Patil. Azad portrayed the character in five of the Harry Potter films, with the exception of Prisoner of Azkaban. Chowdhury appeared in three films as the character. Azad and Chowdhury first appeared in the roles in Harry Potter and The Goblet of Fire. They were Harry and Ron's dates to the ball although they didn't have the best time.
Since the conclusion of Harry Potter, both actresses have struggled in their respective careers. Shefali Chowdury has not appeared in any feature films and has only landed short film roles. In 2015, she starred in the short films I Am the Doorway and Heist:Jane. Afshan Azad has not appeared in any films but did appear on an episode of Marrying Mum & Dad.
Featured Today
10 Celebs Who Fit Their Superhero Role (And 10 Who Clearly Don't)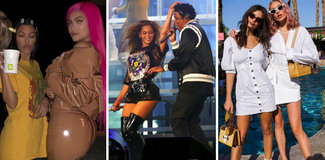 16 Coachella Photos Of Celebs We Can't Ignore 

25 Celeb Babies Born In 2018 With Names That Leave Us Baffled

13

Freddie Stroma – Cormac McLaggen (A-List)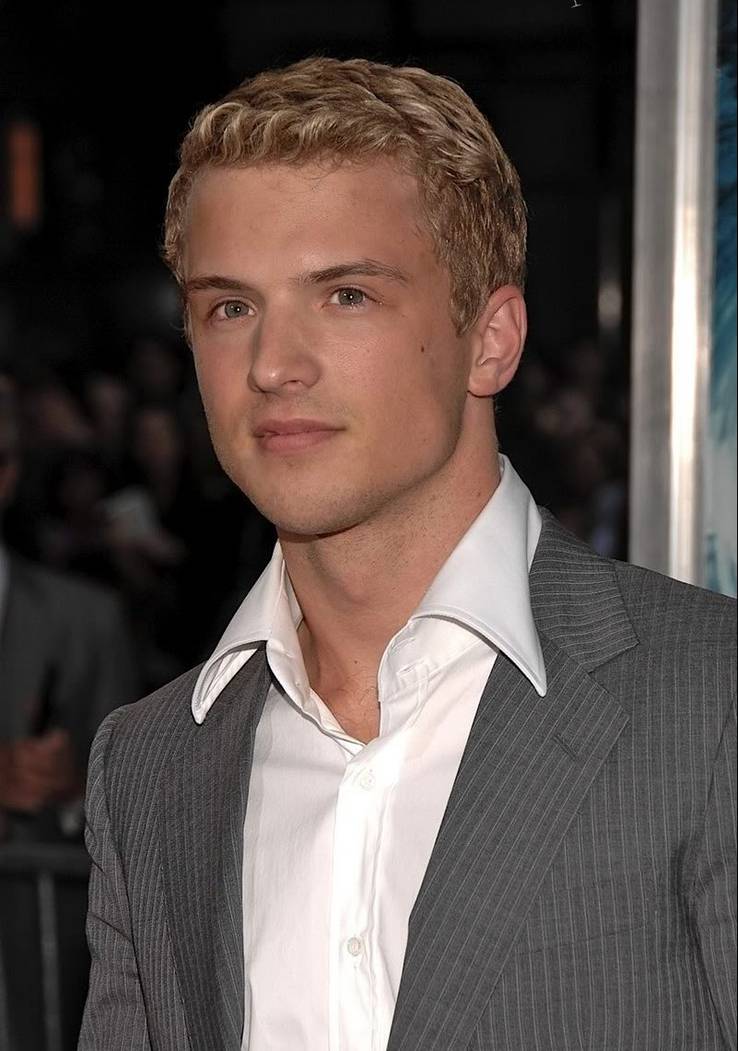 In 2009, Freddie Stroma had his first taste of fame when he was cast as Cormac McLaggen in the Harry Potter film series. He appeared in three films in the franchise. He appeared in Harry Potter and the Half-Blood Prince and Harry Potter and the Deathly Hallows Parts 1 & 2. He didn't appear in the series as long as some others but certainly capitalized on his momentum.
Since leaving the series he continues to land major roles. He appeared in several films, such as, Pitch Perfect, The Inbetweeners and 13 Hours: The Secret Soldiers of Benghazi. He is slated to star in the upcoming romantic comedy Second Act along with Jennifer Lopez. Additionally, he's appeared in several TV series, including, Game of Thrones and Time After Time. He has received a great deal of praise for his role in the series UnReal. He had a much larger role in the series UnReal than Harry Potter. He said, "I mean, it's a different thing. Having a smaller role in one of the bigger budget movies is… it's fun to be part of something that's that size, and has that much love around the world, but it is very enjoyable to have a much bigger role. You can kind of have more influence on the piece." (MTV)
12

Harry Melling – Dudley Dursley (Left Behind)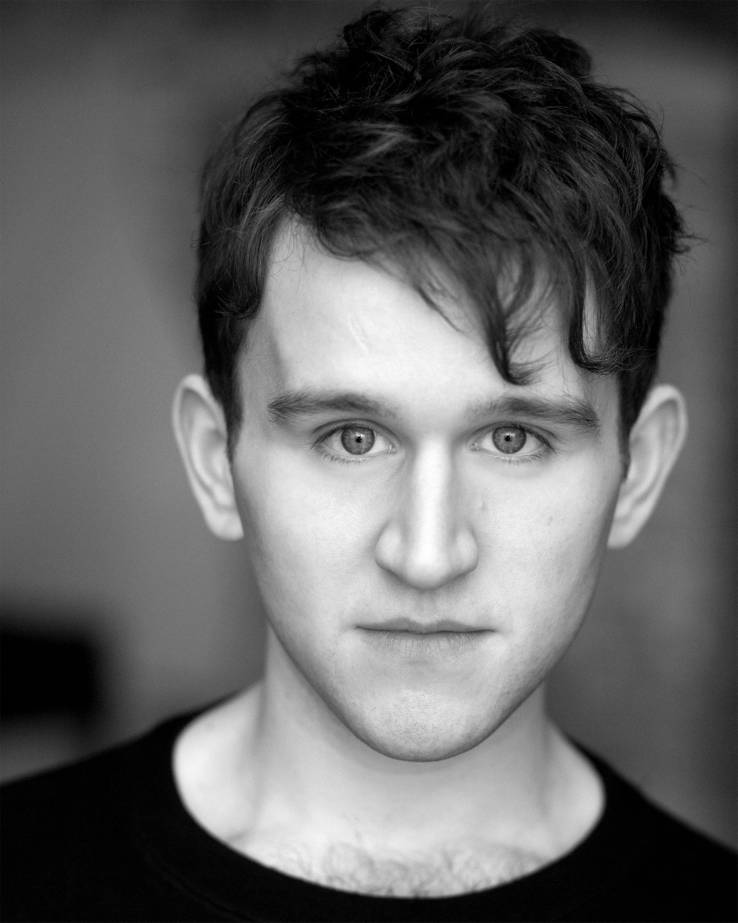 Dudley Dursley was Harry's spoiled cousin. He was a bully towards Harry and made his cousin's life miserable. Harry Melling portrayed Dudley in five films in the franchise. Melling lost a drastic amount of weight and looked unrecognizable to fans. In fact, He looked so different that he was almost recast in Harry Potter and the Deathly Hollows Part 1. Instead, Melling wore a suit in order to portray the character for the final time.
Melling was concerned that he might get typecast as the chubby and rude kid but with the weight loss that would be impossible.
He once said,"The thing with [having played] Dudley is that you get a call every now and again going, 'We're looking for a really fat ratfish guy.' And then my agent has to go, 'Oh, no, sorry. He's changed.'"(HelloMagazine)
That has kept him for being typecast but it might have worked too well. Melling's career stalled after Harry Potter came to an end. He appeared in one episode of the 2010 TV series Merlin and in the 2016 film Lost City of Z. He has focused on a stage career and appeared in King Lear several times.
11

Alfred Enoch – Dean Thomas (A-List)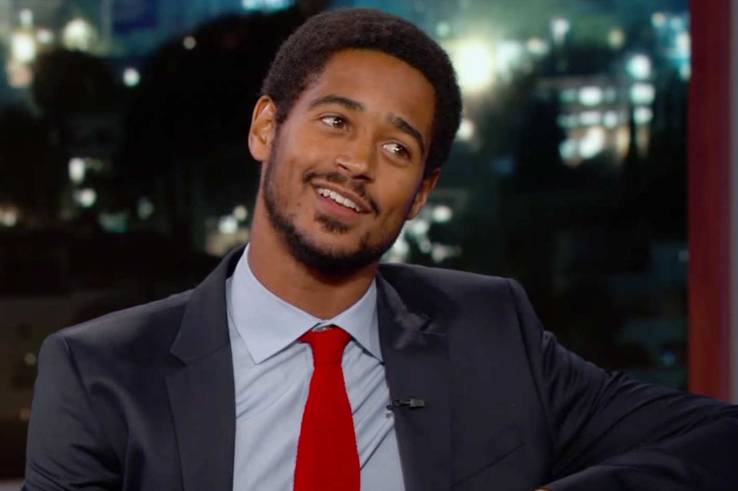 Alfred Enoch had his first breakthrough with his role as Dean Thomas in the Harry Potter franchise. He appeared in 7 films in the series starting with the first film, Harry Potter and the Philosopher's Stone. After the conclusion of the series, Enoch has continued to land major roles. He branched out to a prominent stage career and appeared in a number of plays in London. He also landed several TV roles, including, Broadchurch, Troy: Fall of a City and Sherlock.
However, his highest profile role was in the Shonda Rhimes series How to Get Away with Murder. He had a main role for the first three seasons and a guest role for the fourth. Die-hard Harry Potter fans still recognize him.
He said, "It happens quite a bit, but I'm always amazed when it does because my role in it was fairly minor. It's kind of nuts but it just goes to show how well loved Harry Potter is."
However, his newfound fame gets him far more attention. He added, "As it happens people recognize me much more for How to Get Away with Murder now. Because of that show I haven't been to a country in the world where someone hasn't recognized me – it's an amazing thing!" (Whatsontv)
10

Bonnie Wright – Ginny Weasley (Left Behind)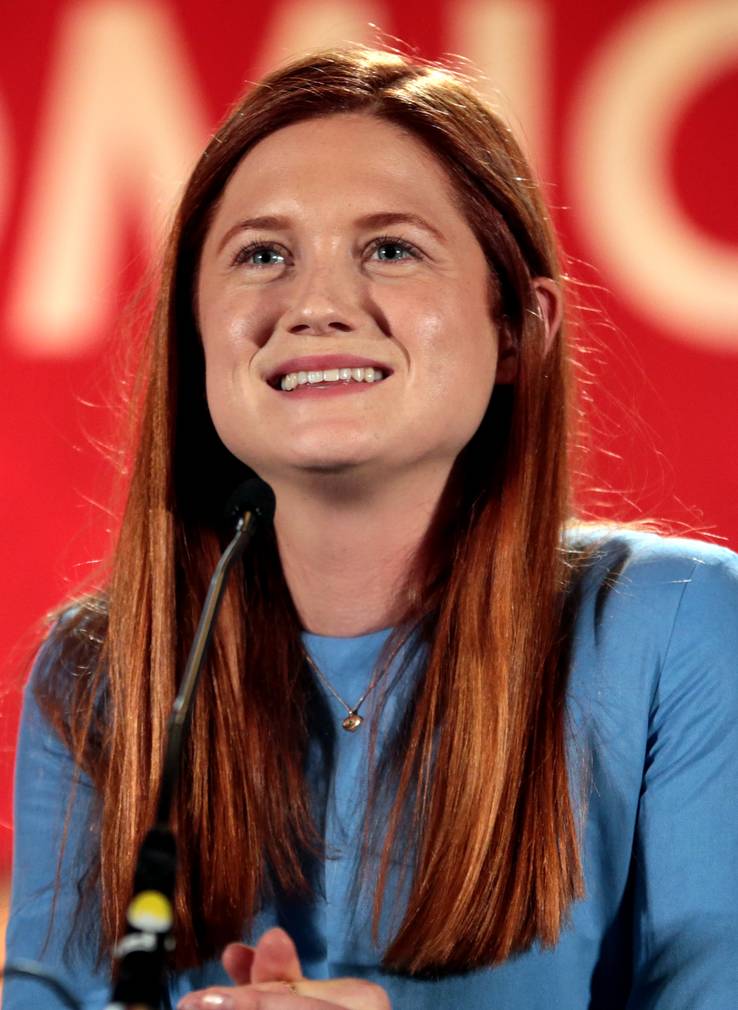 Several Harry Potter cast members went on to become A-list Hollywood stars. Others faded away from the spotlight and disappeared from Hollywood. Then there are the actors that landed right in the middle. They didn't become major stars but are very happy with their careers. Bonnie Wright is best known for portraying Ginny Weasley in the Harry Potter film series. Wright appeared in all 8 of the Harry Potter films. Wright has starred in several independent films, including, The Sea, After the Dark and Those Who Wander. She also did some modelling and appeared in a spread for The Financial Times lifestyle magazine How to Spend It.
However, her main focus is now writing and directing. She wrote and directed the short films Separate We Come, Separate We Go and Know Thyself. She has a real passion for directing. She said, "I just love telling stories and exploring characters and working with actors and crew and I'm just a big cinephile I guess, and I love movies and being part of that story telling." She's already thinking about the future. She added "I guess it's always the aim to start heading into feature-length films, which I'm really excited about, but it's been fun." (TheKnockturnal)
9

Josh Herdman – Gregory Goyle (A-List)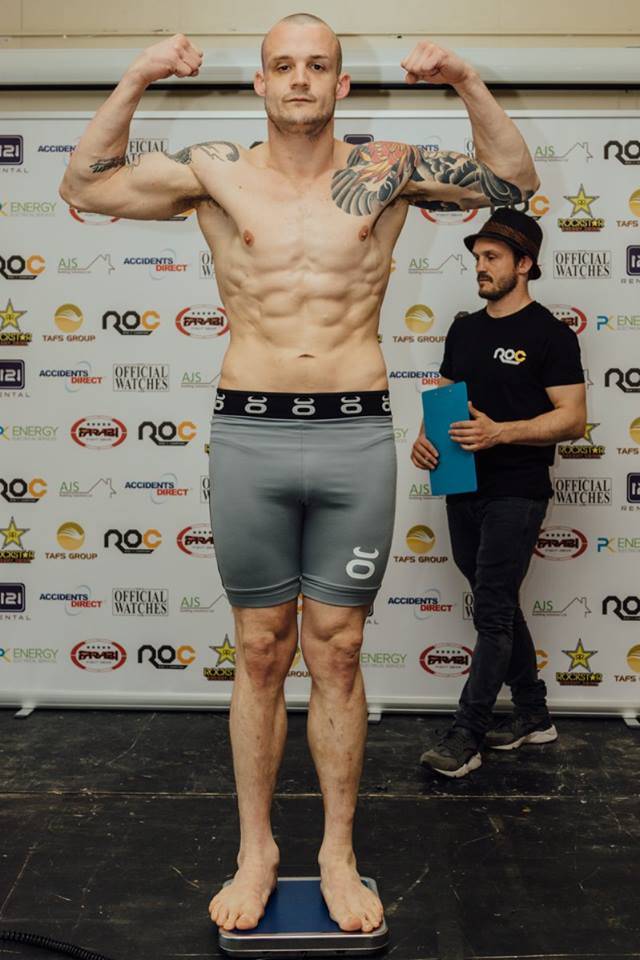 Some cast members became huge Hollywood stars while others stayed behind at Hogwarts. Then there are the few that decided to forge a brand new path in life. It seemed that Josh Herdman would be one of those left behind. However, he's found a brand new passion and career. Josh Herdman portrayed Gregory Goyle in the Harry Potter film series. He appeared in all 8 of the films and was one of Draco Malfoy's loyal friends.
However, after the series was over his career stalled mostly because he was enjoying the partying lifestyle.
He said, "I was a party animal. But I had enough of it so I decided I was going to get fit and I needed something to focus on and martial arts did change my life."
That is when he switched his focus from acting to MMA. In 2016, he made his MMA debut and won his very first fight. He's had a great deal of success in the last few years. He said, "I chose MMA because I love the sport. It's raw, exciting and unpredictable." (Dailystar) He has returned to films and television as well. He will appear in the upcoming film Robin Hood along with Taron Egerton, Eve Hewson and Jamie Foxx.
8

Sean Biggerstaff – Oliver Wood (Left Behind)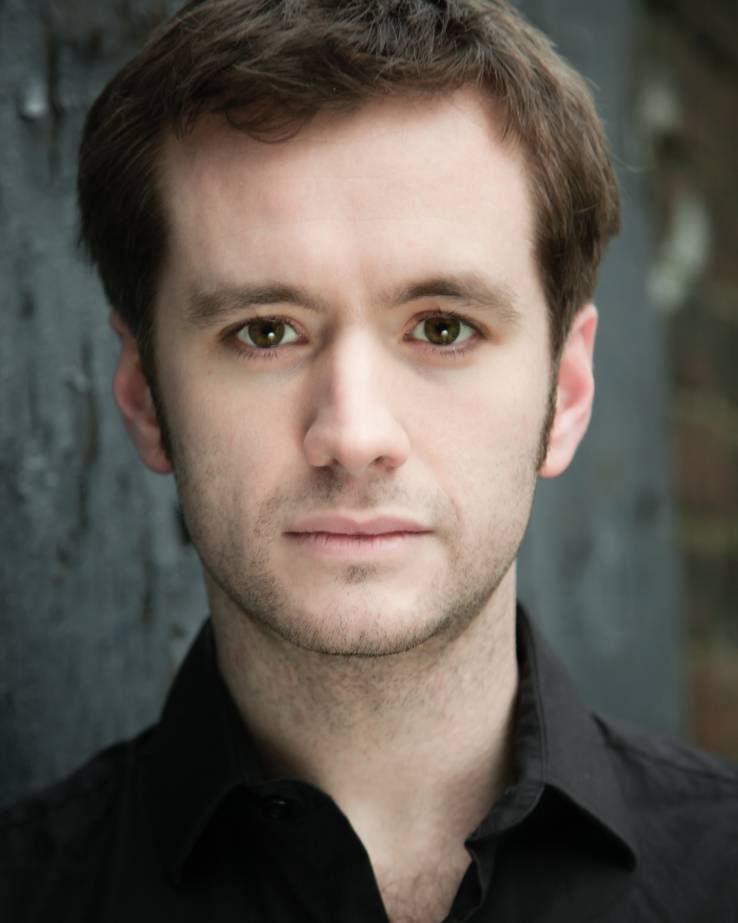 Oliver Wood was the charming and dreamy captain and keeper for the Gryffindor Quidditch team. He's a skilled Quidditch player and if it were an Olympic sport he'd lead the team to a gold medal. In fact, somebody from Hogwarts should start a petition. Sean Biggerstaff portrayed Oliver Wood in the first two films in the Harry Potter series and made a cameo appearance later in the Deathly Hollows Part 2. He had his big break when he was cast in the Alan Rickman film The Winter Guest. Rickman suggested him to an agency and he was soon auditioning for Harry Potter.
Biggerstaff said, "When I left school and wanted to try and do this sort of thing for a living, Alan arranged a meeting with his agent. The first audition that agent got me was for Harry Potter." (Cosmopolitan)
However, Biggerstaff's career has failed to reach the same height as his co-stars. In fact, he's only appeared in two films since his Harry Potter days. He starred in Mary Queen of Scots and Whisky Galore. He's dabbled in some theatre and appeared in the stage play Right Now (A Présent). He's done mostly radio work and participated in the radio dramas Good with People, Heart and Soul and Jenny: The Doctor's Daughter.
7

Matthew Lewis – Neville Longbottom (A-List)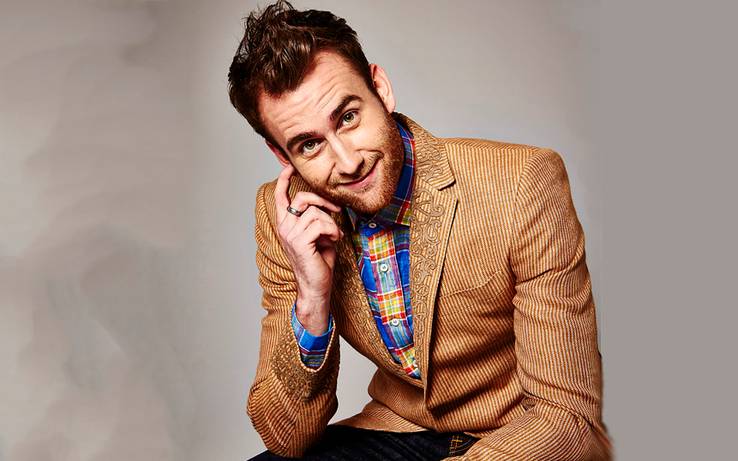 Matthews Lewis first became a star for portraying the shy and awkward looking Neville Longbottom in the franchise. He appeared in all 8 films in the Harry Potter series. It was a small role at the time but in the end it was crucial. Lewis has continued to have a very successful career since the end of the series.
He's no longer awkward looking and has even done some modeling. He famously appeared in a series of underwear ads. He soon started landing more photo shoot gigs and ended up on the covers of several top magazines.
He said, "I never thought as a kid that anyone would want to put me on the front of a magazine."
His acting career continues to blossom as well. He has starred in several popular TV series, such as, The Syndicate, Death In Paradise, Ripper Street and Happy Valley. Additionally, he is starting to land more and more film roles. He will appear in the upcoming film Terminal along with Margot Robbie, Simon Pegg and Mike Myers. He doesn't really miss the days of being in a big budget franchise and feels more connected now as an actor. He said, "Now I'm working on smaller films and TV shows. It's stuff you feel more involved in." (INewsUK)
6

Devon Murray – Seamus Finnigan (Left Behind)
Seamus Finnigan was a Gryffindor student who attended Hogwarts. Devon Murray portrayed Seamus Finnigan and appeared in all eight films in the Harry Potter franchise, making him one of the few to do so. Murray caused a bit of a controversy when he was photographed smoking on set in between scenes during filming for Harry Potter. A majority of his success actually came before he was cast in the franchise. In 1998 he starred in the film This is My Father and in 1999 starred in Angela's Ashes.
After Harry Potter, his career has stalled and he has mostly disappeared from acting. This was due to his battle and struggles with severe depression. It became worse during filming of the fifth Harry Potter film when he got sick. One side of his face was temporarily paralyzed for about six months. He said, "I didn't want to leave the house. I didn't want people to see how I looked. I didn't want them to see how I felt." (Independent) He then began focusing his time on taking care of horses.
5

Robert Pattinson – Cedric Diggory (A-List)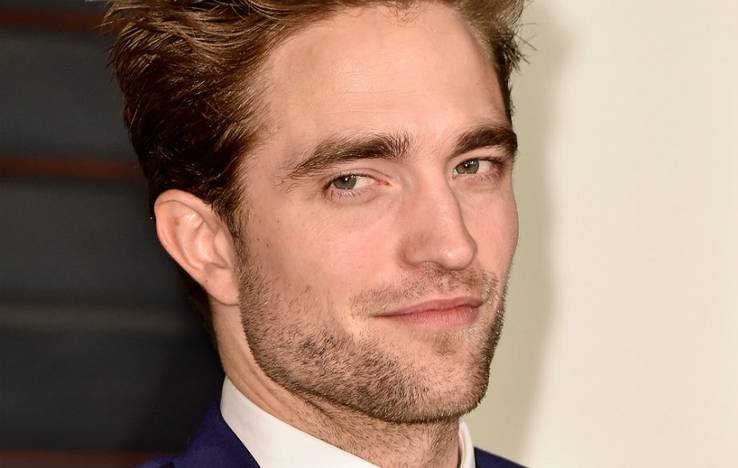 Before the relationships, vampires and scandal Robert Pattinson was just a kid attending Hogwarts. Pattinson first rose to fame after portraying Cedric Diggory in the fourth film in the franchise, Harry Potter and the Goblet of Fire. It was released on November 18, 2005 to rave reviews. He had his biggest success when he portrayed Edward Cullen in the Twilight Saga from 2008 to 2012. His personal life has garnered a great deal of attention and scrutiny. He was in a highly publicized relationship with Twilight co-star Kristen Stewart, who was later caught with her Snow White and The Huntsman director Rupert Sanders. This fallout only brought Pattinson more attention.
So much has happened in Robert Pattinson's wildly successful career that he has difficultly remembering he attended Hogwarts.
He said, "I kind of forget I'm in it sometimes as well, it's weird, it's almost 15 years ago now. It's crazy, I'm getting incredibly old." (E!News)
He has starred in several films, including, Life, The Lost City of Z and Damsel. He will star in the upcoming films High Life and The Lighthouse. Pattinson's success inspired many of his Harry Potter co-stars. Tom Felton noted Pattinson's success is "proof that there's life after Harry Potter."(E!News)
4

Evanna Lynch – Luna Lovegood (Left Behind)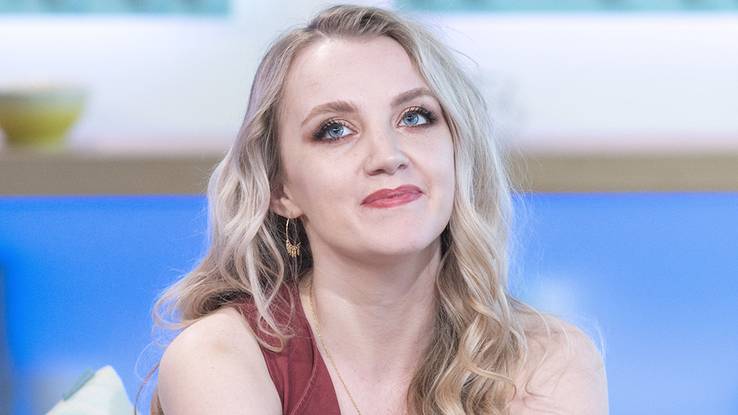 Luna Lovegood was quirky and a bit strange but was one of Harry's most loyal friends. Evanna Lynch had her big break after being a cast as Luna Lovegood in the Harry Potter franchise. Prior to being cast, she was a huge fan of the books and even wrote letters to J.K. Rowling. She saw an advertisement for auditions for the series and took a chance. It paid off as she made her first appearance in the fifth film in the series, Harry Potter and the Order of the Phoenix. She reprised her role in the final three films in the series as well.
Lynch seemed poised to take over Hollywood but has failed to reach the same level has her co-stars.
She said,"My manager was sending me for a lot of conventional, America's-sweetheart roles, and I thought, 'damn, I'm not going to get these.' I'm an eccentric actor, which means I'm not right for many things." (Independent)
She only appeared in a handful of films, including, Danny and the Human Zoo, My Name Is Emily and Madness in the Method. She has had more success in stage plays, including, Houdini and Disco Pigs. Additionally, she has found a second career as a Yoga teacher.
3

Daniel Radcliffe – Harry Potter (A-List)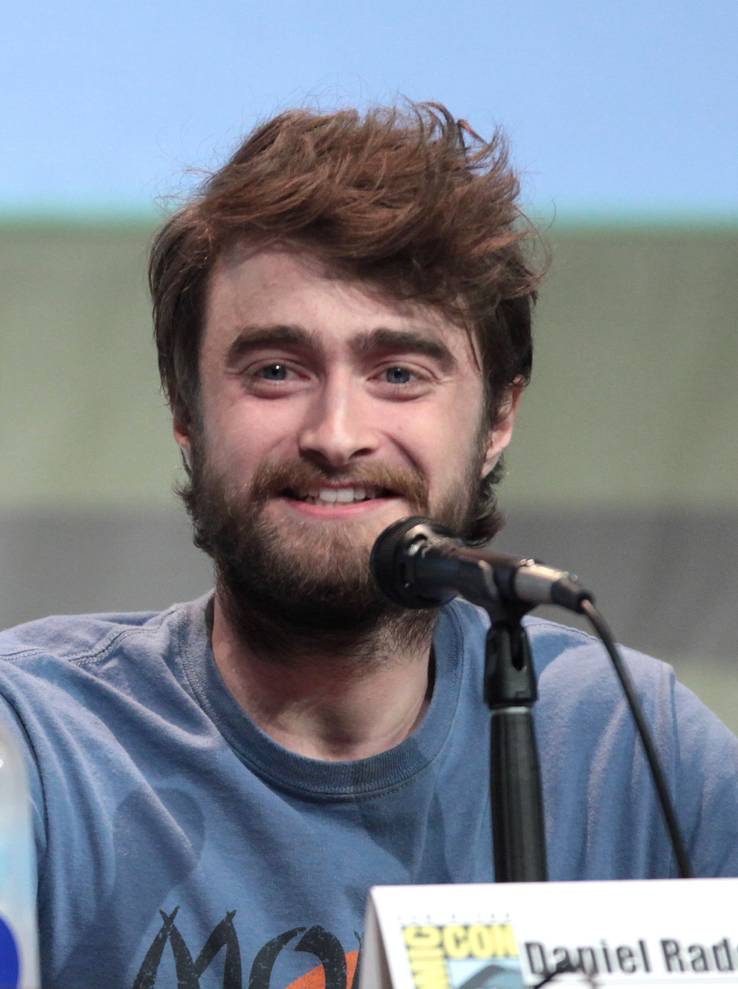 Daniel Radcliffe is best known for his portrayal of the central character of the franchise, Harry Potter. He became synonymous with the character and became a worldwide star. He was first cast in the role at the age of 11 and would continue in the role throughout all 8 films until 2011.
Radcliffe has continued to have a great career after the series ended. During the series, he began stage acting and starred in How to Succeed in Business Without Really Trying and Equs. He starred in several films as well, such as, The Woman In Black, Now You See Me 2 and Imperium. He also starred in the TV series The Young Doctor's Handbook. He is slated to star in the films Tokyo Vice and The Modern Ocean as well as the TV series Miracle Workers. He recently described his process and motivation in choosing his next role. He said,"Directly after Potter, it was a real concern of mine [to show my versatility as an actor], but now, I think it's just a part of how I pick roles. I don't want to repeat myself, because that's not fun for me, but not because it's a part of any huge grand plan to continue to distance myself from Potter." (Cinemablend)
2

Jamie Waylett – Vincent Crabbe (Left Behind)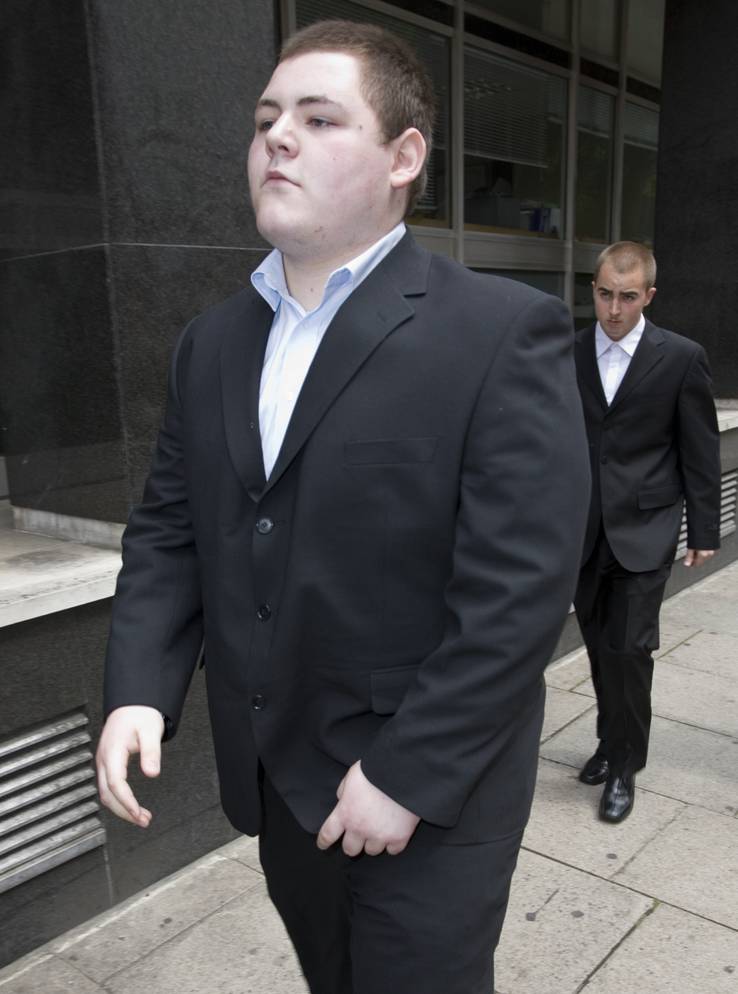 For years, there has been one looming mystery Harry Potter fans just couldn't get over. What happened to Crabbe in the final film? Jamie Waylett portrayed Vincent Crabbe in the Harry Potter franchise. Crabbe was a member of Draco Malfoys clique and was essentially one of his bumbling henchmen. Waylett appeared in the franchise for the first 6 films. However, he had several run-ins with the law and has disappeared from acting.
In 2009, he was charged with 120 hours of community service. This resulted in the Harry Potter producers removing him from the final two instalments. He had a few more offences and run-ins with the law. In 2011, he was taken in after participating in the England Riots and was subsequently sentenced to two years. According to a BBC report, "The actor received a two year sentence for violent disorder and 12 months for handling stolen goods, to run concurrently." His lawyer argued in his defence that he struggled with fame. She noted that he was a "withered actor by the age of 22". She added, "Although he had the good fortune to be in the Harry Potter films, it turned out to be not so good fortune." (BBC)
1

Emma Watson – Hermione Granger (A-List)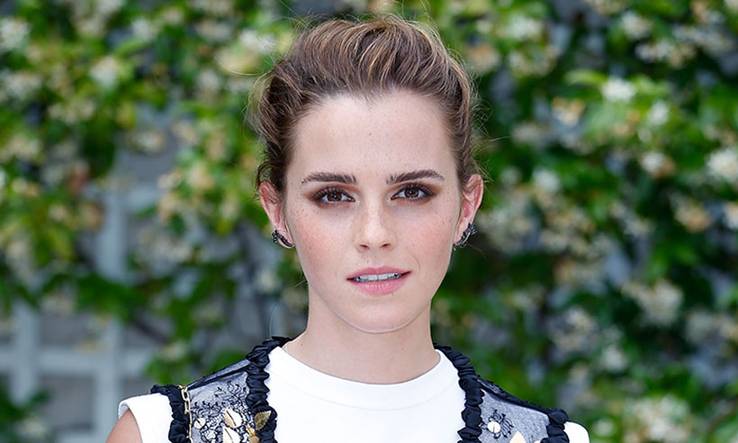 Emma Watson became a household name portraying the fearless Hermione Granger. She was a central character that appeared in all 8 Harry Potter films. Since the conclusion, she has arguably become one of the biggest stars in the world. Somehow, she finds the time to model and got her bachelor's degree in English literature. In 2014, she decided to go back to school and attended Brown University. She tried to be as normal as possible when she attended school. She politely turned down requests for autographs and just wanted to be a normal student at a non-magical school.
She said, "One morning I was walking down the corridor from the bathroom in just a towel and I thought I must be mad, anyone could just snap me, but no one did." (DailymailUK)
Emma Watson is certainly an A-list Hollywood star and has starred in several major films, including, The Perks of Being a Wallflower, The Bling Ring and The Beauty and The Beast. She has been universally praised for several of her performances. However, she is also well known for her dedication and commitment to activism. She is involved with several charities and causes. She is outspoken on gender equality and was named UN Women Goodwill ambassador. Watson is one of the highest paid actresses in Hollywood.
Sources: telegraph, looper
Source: Read Full Article