Everyday we work our regular 9 to 5 jobs, hoping to keep the lights on, our fridge stocked and rent paid in full to please our cranky landlords. There's a reason why it's called the 'hustle and bustle' folks and most of us can't afford to quit our day jobs, no matter how much we hate it. Yet there are people willing enough to leave the comfort of a steady pay check and achieve a lifelong dream.
Whether that means becoming a dog hairdresser, an owner of several restaurant chains in L.A, or in this case, a mega celebrity, those people find success. Most people, however, just see an actress or singer as a famous person with more money than they can handle. We have to remember that even celebrities were once normal, everyday people who once flipped burgers at a burger joint, too. Here are ten jobs celebs used to work at before they made it big!
Click the button below to start this article in quick view
10

Rihanna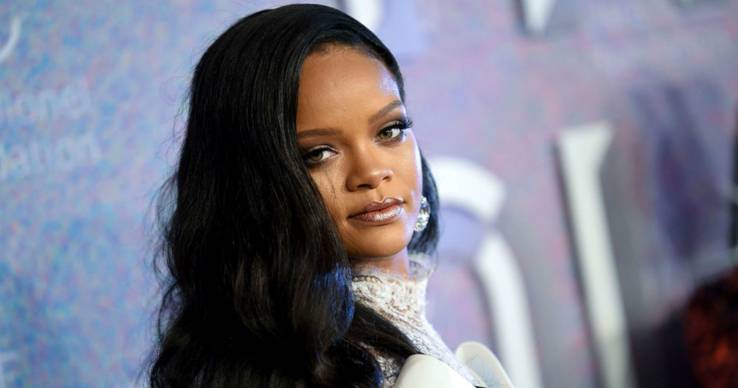 This first celebrity certainly got her big break in 2003 when she signed a contract with the then CEO of Def Jams, Jay-Z. Rihanna has won several musical achievement awards, including nine Grammy's. Given her success and domination over the music world for the last decade or so, the R&B singer has also partaken in big blockbusters like the 2012 film Battleships. We were left scratching our heads at the directors casting choice, but after poking around Rihanna's back history we later understood the reasoning behind their selection. In another life, the singer served in the army. Not only was she a cadet in a sub-military in Barbados, but a fellow R&B singer was her drill sergeant as well! That's wild, right? Who would've thought Rihanna was in the military?
9

Barack Obama
Even more startling is that our favorite President of all time once worked as a Baskin Robbins employee in Honolulu, Hawaii. The media first got wind of the information when it aired on ABC News, The Dallas Morning News and PolitiFact. Barack Obama even put it on social media at one point but deleted it shortly after. What's the point of a post if we're afraid of what people may think, especially if it's about a former job position?
RELATED: 10 Celebs And Their More Secret Side Jobs
The poor man scooped so much ice cream that he eventually grew tired of the dessert altogether. We can see how Obama can get tired of serving ice cream but come on, everyone has a craving for the sweet stuff.
8

Ellen DeGeneres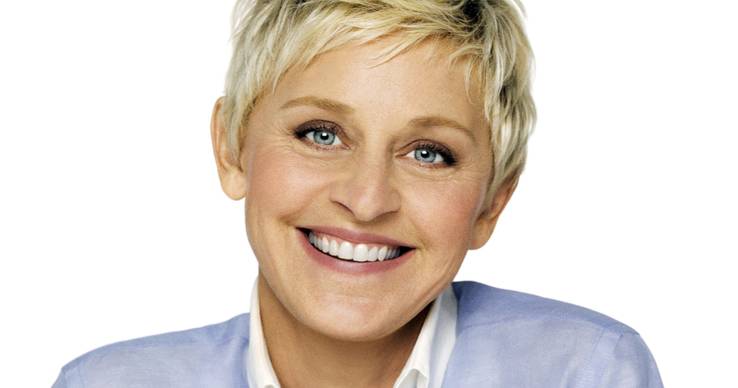 Daytime comedian Ellen DeGeneres certainly grew so sick and tired of her job that she went through several gigs before she appeared on The Tonight Show Starring Johnny Carson in 1986. This woman went from being a house painter and vacuum salesperson to working as an Oyster Shucker. We can imagine people getting tired of an Oyster, especially when the smell of the raw seafood is so pungent. It's enough to make anyone cry. Most of us don't even know what the heck an Oyster Shucker is to begin with. Though there are two definitions, the job description usually means for one to strip or remove the outer layering of a shellfish. How much an employee makes depends on the job title, but the average salary is $45,000. We're pretty sure Ellen wasn't making anywhere near that amount since she left this job as well as the others for her own primetime show. Who would be crazy enough to turn down that deal?
7

Geena Davis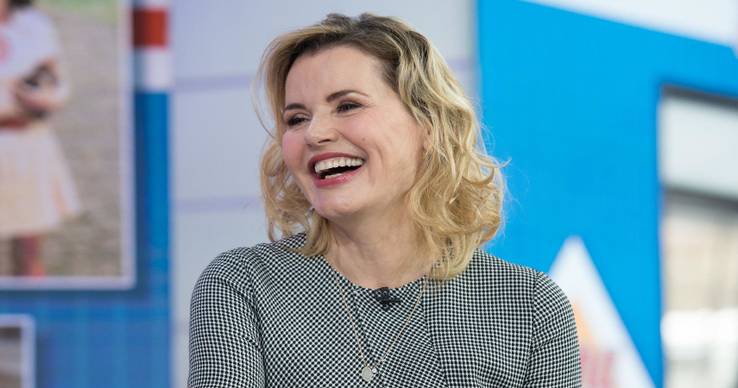 For this next celebrity, her daytime job was anything but another boring gig. Instead, she had the job title for a 'live mannequin' named after her. Before Geena Davis was a female spokeswoman and played memorable roles in films like Beetlejuice and Thelma & Louise, she worked as salesperson at an Ann Taylor clothing store.
RELATED: The Most Charitable Celebrities and The Amazing Job They Do
The actress stated in an interview that one day she decided to sit in a display window and discovered her hidden ability at being completely still. Her uncanny talent stirred up so much commotion that shoppers thought she was one of the mannequins. Eventually the manager allowed her to work every weekend in the display window. Though it's nothing compared to acting and modeling, working as a 'live mannequin' is one of the oddest, yet coolest jobs ever we've ever heard of.
6

Warren Beatty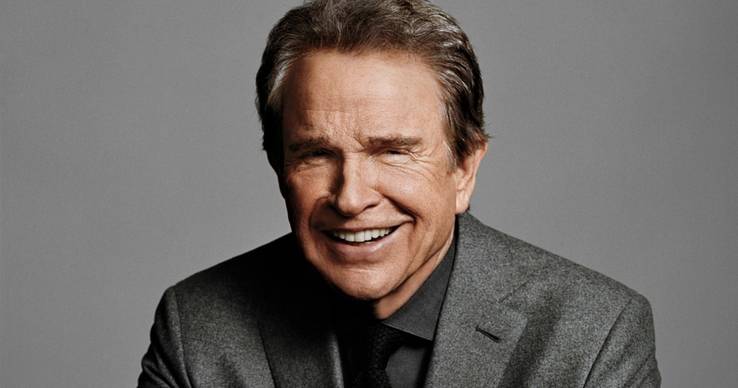 Just when we thought things couldn't get any stranger than working in a display window at a clothing store, they just did when looking into Warren Beatty's job history. We not only questioned his state of mind at the time he accepted one of the most degrading and disgusting job offers ever, but more importantly, why? Of course, we understand he was 17 at the time and not a lot good decision's come out of our teen years. Plus, everyone needs money. Still, there are better ways to make a living than running around trapping pests. Beatty was that weird kid in class who spent his nights catching rats in the alleyways surrounding the National Theatre in Washington, D.C. Probably serves him right, since he was a big-time womanizer.
5

Jon Hamm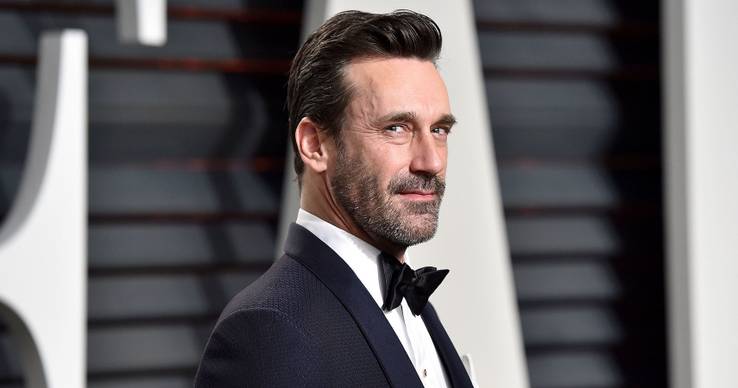 Though, not all bad men deserve to work at crappy jobs. Jon Hamm plays the role of an unfaithful husband in Mad Men, which practically scream's life problems. As a young man, however, Hamm experienced life as anything but easy. In fact, he held several dead-end jobs and seemed to be going nowhere. Eventually a friend gave him her job as an adult film set dresser.
RELATED: 15 Nut Job Celebs Nobody Should Ever Bring Home To Mom
In an interview once, Hamm stated that the job was "soul-crushing" and he down right hated working there. Sadly, several celebrities got their big acting break after starring or working on an adult film set. It's probably what got him to star on a television series in the first place!
4

Cardi B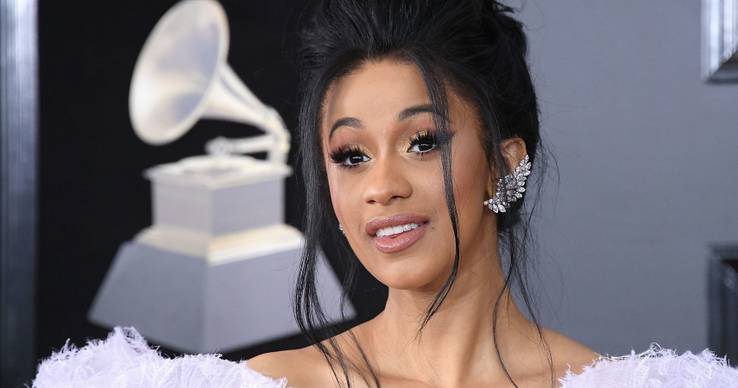 Hamm may have had a rough start in the workforce but Cardi B knows a thing or two about adult entertainment and doesn't regret a thing about it. The Love & Hip Hop star turned rapper and Instagram mogul makes it known that she started working as an exotic dancer at the age of 19. Though very few people know that before then, she worked as a grocery store clerk. The Money rapper used to work at a little Amish Market within New York city. After offering a co-worker an unauthorized discount on a purchase, she was fired from her job. What's interesting about the story is that her former manager was the one who suggested Cardi B work at a gentlemen's club. The rapper has always been vocal about how job in the adult entertainment industry saved her life from terrible life circumstances, and perhaps we can thank her ex manager for that. Then again, couldn't the guy make a better suggestion, like modeling?
3

Taraji P. Henson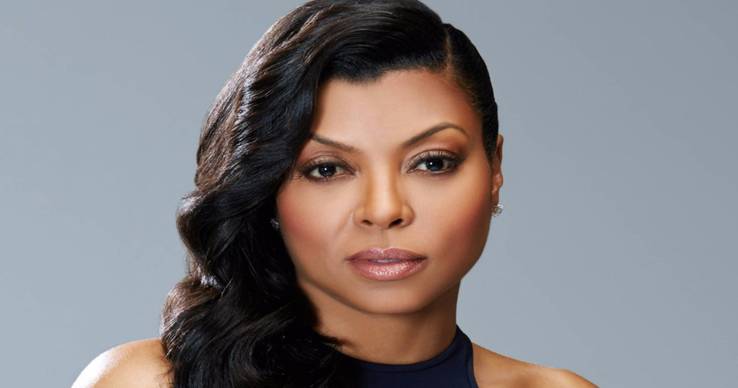 With Cardi B being everyone's favorite rapper, we have to give props to Taraji P. Henson for playing the baddest executive producer at Empire Record Studios. Her character, Cookie Lyon started from rock bottom, much like her, as she had to work as a single mother. Taraji had a Howard University degree and worked a few odd end jobs to pay off student loans—like many of us have the misfortune of doing. She mentioned during an interview that she worked two jobs; during the day she was the Pentagon Secretary and at night she sung Tina Turner covers on a cruise ship. Compared to some of the celebrities on this list, those are some pretty awesome jobs.
RELATED: 20 Former Celebs Who Took On Jobs You'd Never Expect
Of course, Henson may disagree, given all the wonderful successful she's had especially with her newest comedy film What Men Really Want. She is a hustler at heart, and we wouldn't have her any other way.
2

Megan Fox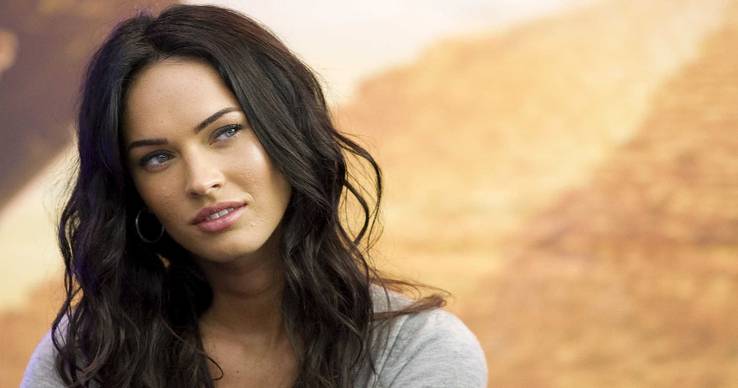 Megan Fox was another all-time favorite actress who gained the status of Hollywood's "it" girl. She was famous for her role in Jennifer's Body and again in the first two installments of the Transformer's film saga. Given Fox's appearance, we would've thought the actress grew up in front of the camera. Little do we know that even this beautiful actress had a job, just like the rest of us regular folk. Though, it wasn't anything as glamorous as singing Tina Turner covers on a cruise ship or working as a live mannequin at a clothing store. Rather she wore a banana costume to promote a smoothie shop. Not at all what we expected but we guess everyone has to start somewhere, right?
1

Gabourey Sidibe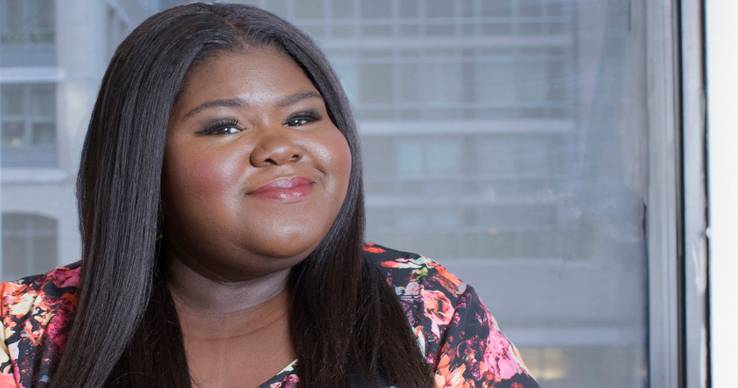 Similarly, Gabourey Sidibe's resume surprise's us with a job experience we didn't expect to find. The fellow Empire actress has much to show for and a bright personality to match, but this came as an utter shock when we first researched her work history.
Apparently, the actress worked as a phone sex operator and noted that she was employed for three years. Sidibe was so good at her job that she was promoted after only two months of work. While the actress claims she was a top employee at her job, we hope that Sidibe never has second thoughts about acting. Please stick with acting Sidibe, always and forever.
Source: Read Full Article