It's crazy to think that the Marvel Cinematic Universe is now a decade old, and it's even crazier to look back at the ridiculously high quality consistently put out by this shared cinematic realm.
With Avengers: Infinity War now in the record books (quite literally, in some ways!), the MCU has hit a pivotal moment. Ever since that first Avengers movie in 2012, we've seen Thanos lurking in the shadows and biding his time to strike. That time has arrived, and the landscape of the MCU is most certainly an uncertain one right now.
How things play out going forward over the next few years should be fascinating to watch, with new characters set to make their MCU bow, and sadly, likely some old favorites who could well be calling time on their MCU career. Either way, the Marvel Cinematic Universe constantly seem to just be like one giant family.
If you look at the relationships of the actors and crews involved in the MCU, they all seem to be such a great bunch who legitimately enjoy being around one another. Well, that's more or less the case, but there have been a few exceptions over the decade-long run of this shared universe.
And that's where we've got you covered here, for we've got 10 examples of real-life MCU besties and some examples of other people who haven't exactly enjoyed their MCU experience!
15

Real Life Mirrors The MCU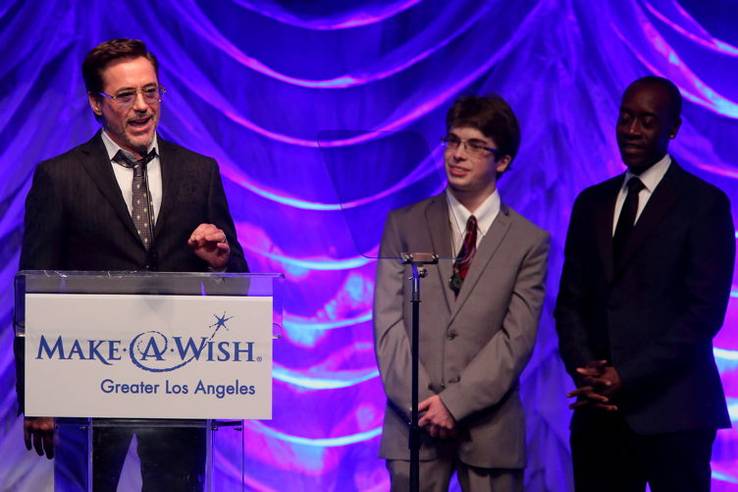 In the Marvel Cinematic Universe, there are certain characters who are always attached to one another and have an almost unwavering loyalty to one another regardless of what the situation is. For example, Captain America will always stand by Bucky Barnes, Black Widow will always stand by Hawkeye, and then there's the bromance between Tony Stark and James Rhodes.
Now while the relationship between Robert Downey Jr. and original Rhodey, Terrence Howard, may have been a little strained over the years (more on that later in this feature), RDJ and Don Cheadle get on like the proverbial house on fire. So much so, Cheadle — the man who replaced Howard as Rhodes — was even present when Downey Jr. was honored by Make-A-Wish. Not only was he present, Cheadle was actually on stage with Robert when he was receiving his accolade. At that time, Cheadle gushed,
"While Robert's talent and impressive career spans more than 40 years in the entertainment industry, his heart and kindness make him even more of a hero than the superhero character that he plays."
For his part, Downey Jr. has regularly talked about the "fanboy love" he has for his co-star. Much like their characters are dedicated friends on the silver screen, it seems as if Robert Downey Jr. and Don Cheadle are likewise great buddies.
14

Longtime Friends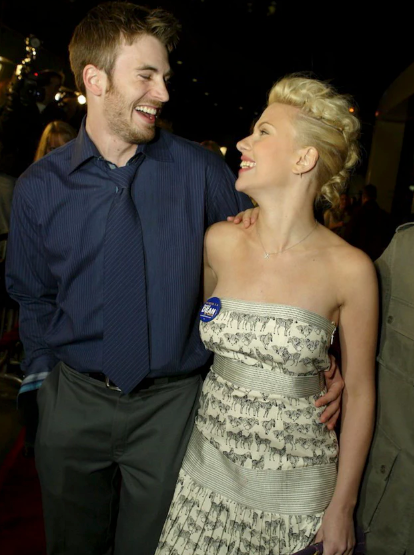 Some of the names featured in this article may have known each other way before they became involved in the Marvel Cinematic Universe, but it's doubtful that anybody has as long-standing a friendship as Chris Evans and Scarlett Johansson.
In the MCU, the duo play Captain America and Black Widow, respectively, but they first worked together a whopping 14 years ago! That was back in 2004's The Perfect Score. Since then, they starred in 2007's The Nanny before then getting their first taste of shared MCU screen time in 2012's The Avengers. Following that, Johansson's Natasha has gone on to be a key part of Steve Rogers' world, and she's be fighting alongside him in Captain America: The Winter Soldier, Avengers: Age of Ultron, Captain America: Civil War, and this year's Avengers: Infinity War. It's also expected that the duo will have huge parts to play in next year's Infinity War follow-up.
As is often the case, though, some people struggle to understand how a man and a woman can just merely be friends Johansson. particularly when they're as attractive as Chris Evans and Scarlett Johansson. For years, we've heard rumors of the two dating and being a little more than friends; all of which is complete bull and merely made up to keep celebrity gossip columns turning over.
13

Spidey In The Punisher's Crosshairs
If you're a longtime fan of Marvel Comics, you'll be well aware that Spider-Man and the Punisher have a long, long history together. If you're not a massive fan of the funny books, we'll give you a little history lesson — for, you see, Frank Castle actually made his comic book debut in 1974's The Amazing Spider-Man #129.
Back in that debut, he was instantly the no-nonsense Punisher that we'd come to know and love over the years. The only difference is that in that tale, Frank had old Web-head in his crosshairs as he saw Spider-Man as nothing but a menace to society who needed to be taken out. So, consider that our history lesson for the day. Over to the Marvel Cinematic Universe, and Tom Holland plays Spider-Man on the big screen, while Jon Bernthal is the man tasked with played the Punisher in Netflix's Marvel-exclusive shows; shows that exist within the backdrop of the greater MCU. Did you know that Holland and Bernthal are good pals, though?
It was actually while the pair were working together on The Pilgrimage that they were both individually auditioning for the respective MCU roles that they'd ultimately land. Even cooler, the duo actually put together their own audition tape featuring the pair playing it up as Spidey and the ever-grizzled Frank Castle.
Whether these two characters ever appear together on the screen — either big or small — remains to be seen, but at least the real-life Tom Holland and Jon Bernthal are tight in real life.
12

Good Neighbours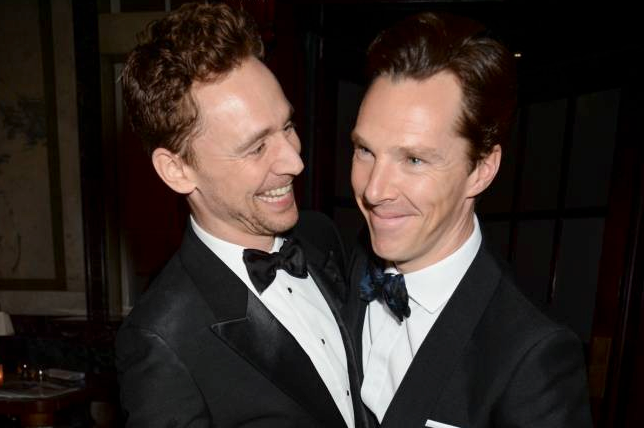 Across this feature, you'll find mention of a whole load of MCU actors who are all good, good friends — but you'll struggle to find any others who were actually neighbours at one point! That was the case for Tom Hiddleston and Benedict Cumberbatch once upon a time.
The first time that the pair met each other was back in 2010 when they were working on Steven Spielberg's War Horse. As Hiddleston put it, "We spent a summer with Mr. Spielberg and became friends for life."
Their friendship would blossom from that point on, and 2013 would even find them living next to each other in London. The duo have often been seen out in public, and they seem to have a genuine kinship away from the glitz and glamour of the celebrity bubble.
In case you aren't aware, Cumberbatch is also a brilliant, brilliant impressionist. Yes, you guessed it, he does an absolutely phenomenal impression of his BFF, most notably doing so during an interview with MTV a few years ago. Thrown in that Benedict has the nickname of Hiddlebum for his best bud, and you have plentiful elements of a truly ultimate bromance. When it comes to MCU screen time though, the duo has sadly only shared minimal screen time together during the early part of Thor: Ragnarok.
11

Black Panther Buddies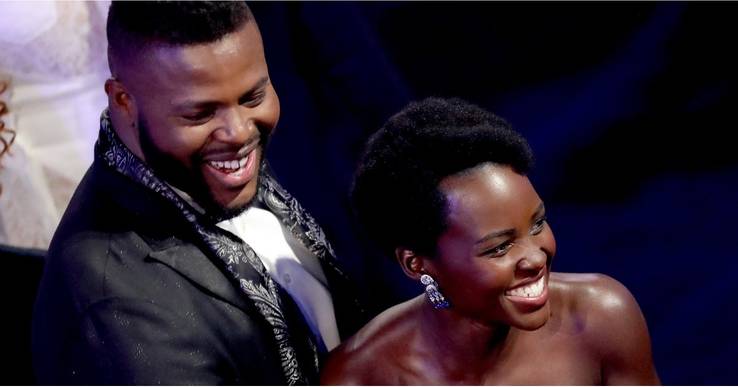 We're pretty sure that we can all agree that Ryan Coogler's Black Panther was an utter joy of a movie. It was a film that hit so many perfect beats, mixing elements of traditional African culture with swanky technology, a relatable villain, and a hero who was a multi-layered character who had a bunch of hugely engaging supporting players at his side.
In that movie, we saw Lupita Nyong'o and Winston Duke have key, key roles as Chadwick Boseman's T'Challa cemented himself as the one and true Black Panther. Nyong'o played love interest Nakia, while Duke was foe-turned-friend M'Baku, a.k.a. Man-Ape. What you may not be aware of, though, is that Nyong'o and Duke go way, way back.
To be precise, they actually spent some time at Yale School of Drama years ago. As the story goes, it was actually Lupita Nyong'o who gave Winston Duke his very first tour of the campus. Then you have the brilliant story of how the duo actually went to see Joss Whedon's The Avengers together back in 2012; six years before they would be seen together in their own MCU movie.
Fast-forwarding to Black Panther, and the two already had a chemistry that was easy to transition to the big screen — and they remain close friends to this day.
10

The Big Two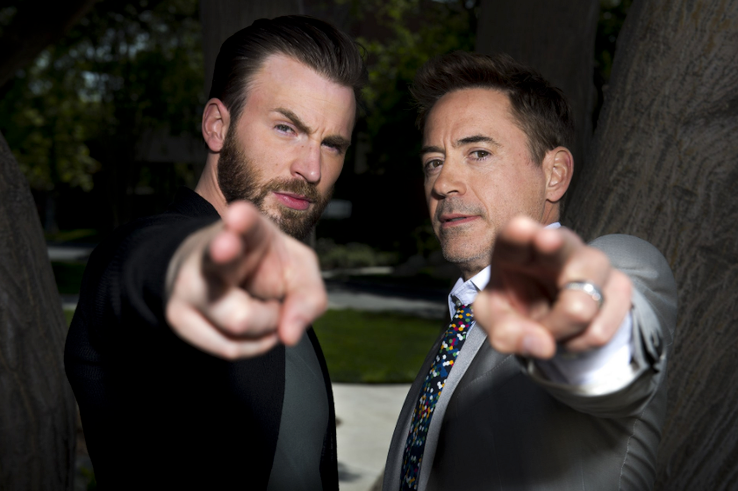 Sure, the Marvel Cinematic Universe is a shared movie-verse that is overflowing with a ridiculous amount of characters, with even further new faces to be added as the MCU continues to expand over the next several years. But let's face it, right now, the MCU's two biggest stars are Chris Evans' Captain America and Robert Downey Jr.'s Iron Man.
From the moment those two characters first met in The Avengers, the relationship has often been frosty at best. As time has gone on, we saw Avengers: Age of Ultron create further tension between the two, before Captain America: Civil War saw the pair literally go to war with each other. By the time Avengers: Infinity War rolled around, these two key heroes weren't even on speaking terms. Away from the in-character bits though, and Evans and Downey Jr. are big time pals.
In fact, it's been said that it was actually some words from RDJ that convinced Evans to sign on for the Cap gig in the first place. Back before he agreed to play the Sentinel of Liberty, Evans was hesitant to take on the six-film commitment that came with the role.
After chatting to Downey Jr., all was finally well and Chris agreed to take on a role that's become arguably the highlight of the Marvel Cinematic Universe.
9

Mark Ruffalo Is A Big Black Widow Fan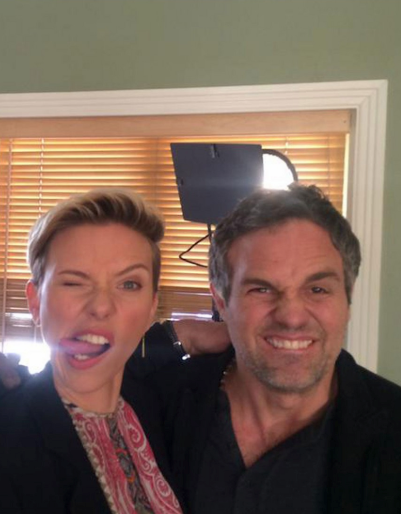 If you can't get on with Mark Ruffalo, there really, really must be something wrong with you. The guy just seems like the nicest person, and he always comes across as sincere, interesting, and engaging during any and all appearances that he makes. And so, it comes as no surprise to know that pretty much anyone involved in the Marvel Cinematic Universe has a whole lot of love for Ruffalo, and he in turn has plenty of love for his colleagues; in particular being a big Black Widow fan.
So unhappy at what he deemed a slightly sexist move, Ruffalo even took to his Twitter account to campaign for more Black Widow merchandise. As he put it in a Tweet directed at Marvel,
"We need more Black Widow merchandise for my daughters and nieces. Pretty please."
On screen, Scarlett Johansson's Black Widow and Ruffalo's Bruce Banner/Hulk have a unique relationship and chemistry, and it seems Ruffalo is eager to champion Natasha's cause when the cameras stop rolling, too. And Ruffalo certainly has a point, because for a spell there we had little to no Black Widow merch available. In fact, even now it's still quite alarming how little merchandise female characters such as Widow and the Scarlet Witch having in comparison to male counterparts like Captain America, Iron Man, Thor, and the Green Goliath himself.
Featured Today
15 Actors Who Turned Down Iconic Movie Roles (And Still Regret It)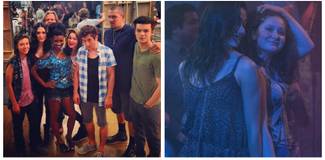 20 Behind-The-Scenes Secrets From Shameless Fans Have No Clue About

15 Reasons Why Hollywood Might Drop Emma Watson

8

Brothers In Arms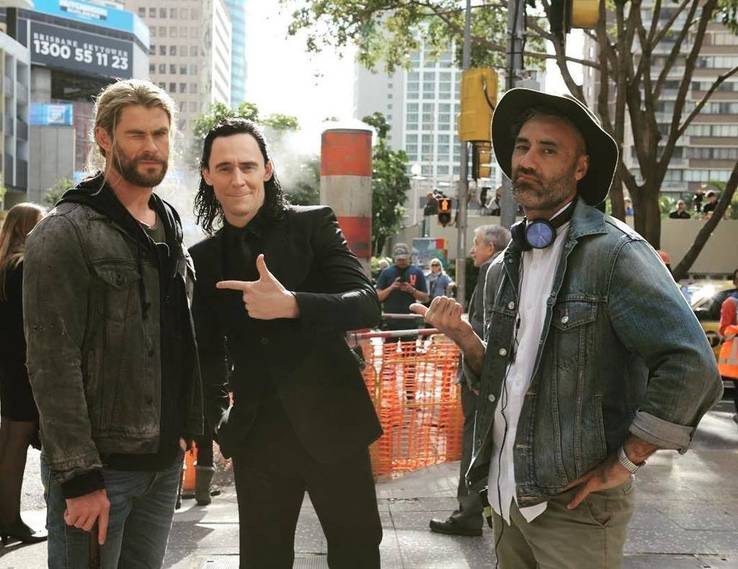 On the big screen, Thor and Loki have quite the tumultuous relationship. While Chris Hemsworth's Thunder God will often give Tom Hiddleston's God of Mischief the benefit of the doubt for his misdemeanours, Loki is never slow to once again try to screw over his "brother."
Away from the Marvel Cinematic Universe, and Hemsworth and Hiddleston are actually bosom buddies. Interestingly, the pair first met when they were going through the audition process for Thor. To be precise, they were both actually gunning for the role of the Odinson. Yes, Tom Hiddleston — the MCU's Loki — initially auditioned for the role of Thor.
Now, we all know how that particular audition race would play out, but it's great to see that the competitive streak of both men didn't get in the way of what soon became a blossoming friendship.
If you see any of the press work for any MCU movie that the twosome are in, you will always find them in close vicinity of each other, even if it's an all-encompassing Avengers-driven effort. Then there's the convention appearances and outtakes footage that's available to view online, where you can clearly see the chemistry and friendship between Hemsworth and Hiddleston.
Given how things played in Avengers: Infinity War, it remains to be seen when we'll be seeing Thor and Loki together on the screen again.
7

Cap And Falcon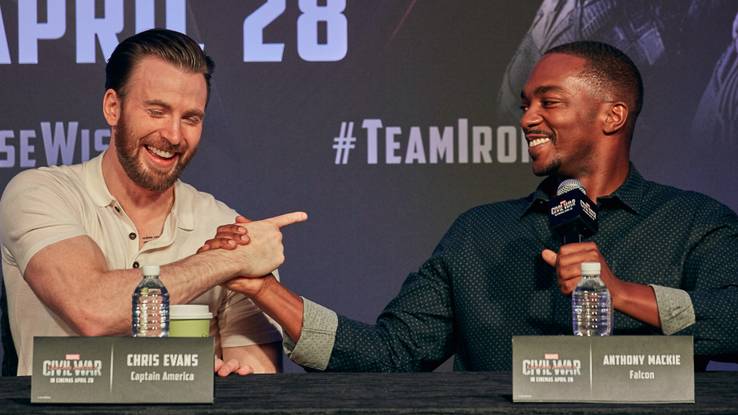 When looking at the Marvel Cinematic Universe, there are certain relationships between characters that just jump from the screen due to the genuine friendship that just shines through the action. And one such relationship like that is the one between Captain America and one of his on-screen BFFs, Falcon.
Away from the make-believe world of the MCU, stars Chris Evans and Anthony Mackie have gone on to become huge friends. The pair can often be found joking around during media tours or even when you find yourself scrolling through outtakes and blooper reels, and that footage is the sort of stuff that can't help but to put a smile on your face.
While Mackie always comes across as just such a fun-loving guy in interviews, that reputation was only further enhanced when Evans told Jimmy Kimmel how if you're looking for someone to party with, the Anthony Mackie is the best man for the job.
To date, Mackie has shared MCU screen time with Evans on four occasions – plus he popped up in a supporting role in Ant-Man — and many are intrigued to see how things play out between the duo of Captain America and Falcon on the big screen, especially considering how the comic book Sam Wilson actually went on to replace Steve Rogers as Captain America.
6

The Ultimate Bromance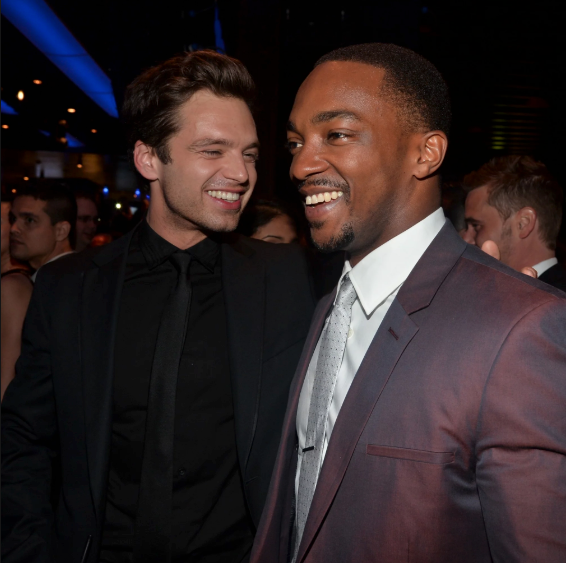 While sticking with Captain America and Falcon, the duo has often been seen alongside the Winter Soldier in the Marvel Cinematic Universe.
Now, while on-screen the Winter Soldier and Falcon have had their issues at times – much like Cap and Winter Soldier – it seems as if the real-life Sebastian Stan and Anthony Mackie are super tight when the cameras stop rolling.
Seriously, all you need to do is watch 20 seconds of their interview together and you have an idea of just how great these two are together. The fact that somebody has gone out of their way to piece together so many clips of awesome interactions between the two is impressive in itself, but the way that the pair bounce off each other is even more impressive.
It's no coincidence that Stan and Mackie are often teamed together when doing the excessive PR work that comes with an MCU picture – and it's because they two of them are just so damn charming together! Sure, they may take little digs and swipes at each other along the way, but that's kind of always the way with good friends. If you think of those friends closest to you, they're often the ones you love nothing more than to poke fun at.
5

Terrence Howard's Pay Dispute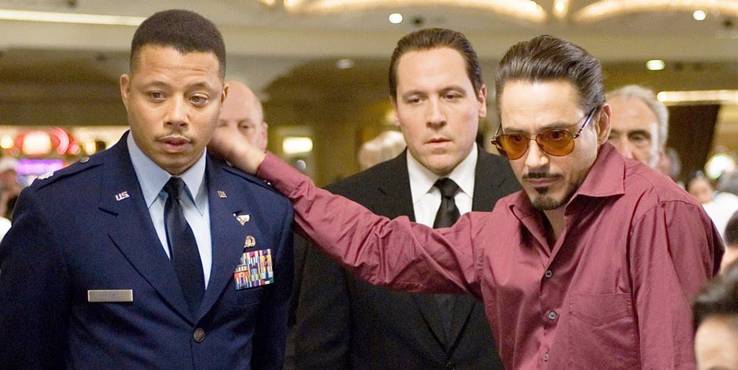 You can't help but feel a little bit sorry for Terrence Howard. Howard, of course, played Tony Stark's best pal James Rhodes in 2008's first Iron Man movie. For that picture, the actor was paid $4.5 million and had a tentative agreement to return for a sequel if that original film did well. That was indeed the case, with Iron Man being a monster hit and getting the Marvel Cinematic Universe up and running. For Howard, however, all soon went sour. His earlier agreement was to see his salary upped to $8 million should he be back for Iron Man 2, but Marvel Studios had other ideas.
Instead, Howard was lowballed with an offer of just $1 million to reprise the Rhodey role. Unhappy with this, Howard refused this vastly-reduced offer — with the very next day seeing Don Cheadle confirmed as James Rhodes for Iron Man 2.
As a result of all of this, Terrence Howard rightly has some beef with the Marvel Cinematic Universe and Robert Downey Jr.; with him having made mention how RDJ didn't go to bat for him with the Marvel bigwigs when it mattered. Even now, Howard has recently made mention of how this has cost him $100 million — which is frankly a huge over-exaggeration, even if he has been missed out on some pretty hefty MCU paydays.
4

Idris Elba's Struggle For "Fun"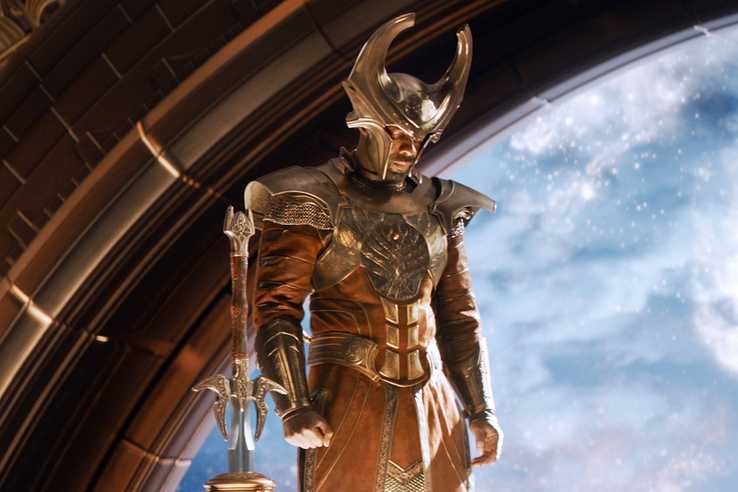 Whatever you do for a living, whatever pays the bills, the chances are that you may not necessarily enjoy your job 100% of the time — or for even 10% of the time, for that matter. And much like you simply go through the motions in order to take home and wage and keep your head above water, so too do actors at times. Case in point, Idris Elba's experiences with the Marvel Cinematic Universe.
While the rest of the Thor group of actors all seemingly have had a ball on the three solo movies for Chris Hemsworth's Thunder God to date, Elba hasn't exactly been all that enthusiastic about his time on the franchise.
As he explained to EW when asked about 2017's Thor: Ragnarok, "The last one was fun. The others weren't fun. They're work."
In fairness to Elba, his Heimdall character did have a bit more of a meatier role in Ragnarok than in both Thor and Thor: The Dark World. Elba has often talked about how he'd like to have a more prominent role in the MCU, but his future in this shared cinematic universe is certainly a tad up in the air at the moment — mainly down to what happened to Heimdall during the early moments of this year's Avengers: Infinity War.
3

The Elephant In The Room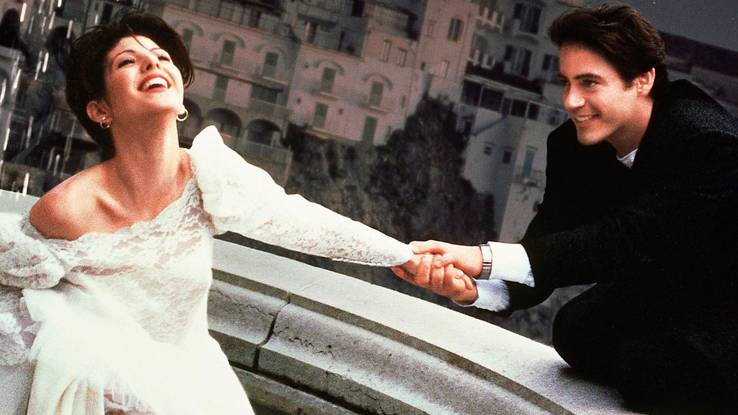 Most of us have exes, whether they're ones we still get on great with or those who you'd rather turn and run the other way every time you see them in the street. And that is the same for even the biggest names in Hollywood. In fact, many of Hollywood's A-list have had more partners than we've had hot dinners. Which brings us nicely to Robert Downey Jr. and Marisa Tomei.
RDJ may be one of Hollywood's golden boys these days, but Downey Jr. wasn't always so well thought of in such circles. Back in the '90s and in to the 2000s, he was a notorious partier with some serious addiction issues and even some jail time on his record. He would also have his fair share of flings and romances, and one such relationship included Marisa Tomei.
Tomei is now playing Aunt May in the Marvel Cinematic Universe and had to share some screen time with her former beau.
There's no disputing that Downey Jr. and Tomei still have ridiculous chemistry together, as seen in Captain America: Civil War and Spider-Man: Homecoming, and these days they are supposedly back to being friends once more. Still, you'd have to imagine that there's at least a little part of them that would rather not be working together in the Marvel Cinematic Universe give their past and how their relationship ended largely down to RDJ's erratic behaviour and serious problems.
2

The Incredibly Tense Set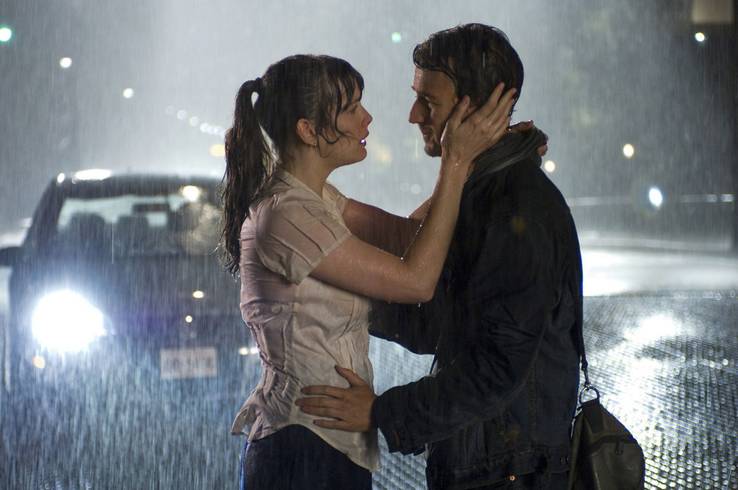 While Mark Ruffalo can be found parading round as Bruce Banner in the Marvel Cinematic Universe these days, that wasn't always the case. To be precise, the second ever movie to exist within the shared MCU was Louis Leterrier's The Incredible Hulk; a movie in which Fight Club and American History X's Edward Norton played the Banner role.
Ultimately, that picture failed to connect to audiences in quite the way that was hoped, but Norton himself actually made for a pretty great Banner, pulling plentiful inspiration from Bill Bixby's turn in the classic Incredible Hulk TV show of the '70s. Behind the scenes, though, Norton proved to be a bit of a pain for Leterrier and the powers-that-be.
As part of the deal to get Norton signed on to play the Green Goliath, it was agreed that he could have a creative input on the film's screenplay. Deciding to change parts of what was already in place and undertake daily rewrites, many soon became tired of the actor's meddling.
Still, the bits he changed were shot and filmed as normal, but they were then most cut out of the finished product, annoying Norton and essentially putting an end to his brief stint in the MCU. Marvel's Kevin Feige has even gone on record to say that Norton didn't have the right sort of "creativity and collaborative spirt" to be a part of this shared realm. So yes, while Ed Norton did indeed appear in an MCU film, he did so in a way that caused tension amongst himself, his co-stars, and the entire production of The Incredible Hulk. Luckily, Mark Ruffalo has been a breath of fresh air in that regards.
1

Joss Whedon's Annoyance At The Friendships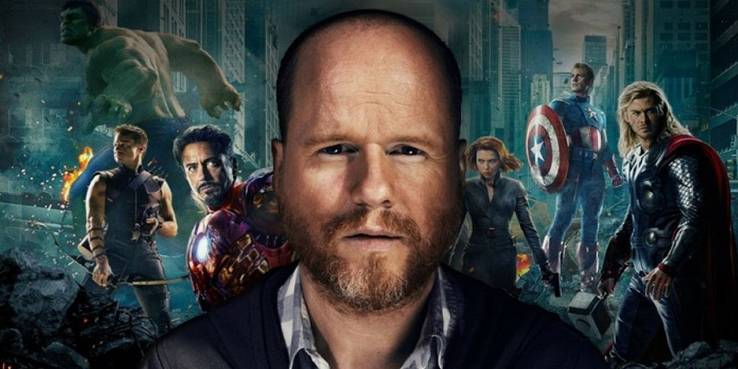 If you've even briefly glanced through this feature, you'll come away with one lasting impression: the actors involved in the Marvel Cinematic Universe generally all have an absolute blast when they get together. For Joss Whedon, however, the MCU's biggest names all got on a little too well for his liking.
When Marvel Studios decided to try and create their own shared universe of superheroes and supervillains, Buffy the Vampire Slayer and Firefly creator Whedon was one of the first people they turned to. Seen by many to be the king of the geek world, Whedon was the perfect fit to street the creative ship of the Marvel Cinematic Universe. And so, for Phase 1 and Phase 2 of the MCU, Whedon had a major creative input on each and every single film release. As for directing, he would tackle two of the biggest movies of those years – The Avengers and Avengers: Age of Ultron. Speaking to EW ahead of the release of that first Avengers picture, though, Whedon voiced his slight annoyance about how he was left disappointed by just how well Earth's Mightiest Heroes got on behind the scenes. As he put it himself,
"I was like, well, if they hate each other, I guess we can use that. But they don't."
Given that, said Avengers effort saw the headstrong heroes often butting heads with one another as they struggled for alpha status, you can see why Whedon would hope for real-life tension to bring an edge to proceedings. Unfortunately for him, that wasn't the case, and Age of Ultron would largely be Joss Whedon's last solid involvement in the Marvel Cinematic Universe.
References: twitter.com, cinemablend.com, youtube.com, hyperactivz.com, ew.com,  theguardian.com, ew.com, radiotimes.com, hollywoodreporter.com
Source: Read Full Article