Netflix has completely changed the way people watch television. There was a time when there were minimal options when it came to TV. There were only a few networks and most people had a set time they'd watch their favorite shows. However, with Netflix fans are able to watch an entire TV series in one sitting anytime they want. Binge watching has replaced appointment viewing and Netflix has become a leader in the industry. Initially, Netflix featured previously successful TV series and films. They soon started investing in original programming and changed the entire landscape of the industry.
Original Netflix TV series and films have become immensely popular. Netflix now includes everything from original comedies and dramas to its very own Marvel Cinematic Universe. It has provided more opportunities to writers, directors and actors. In fact, several actors have become major stars after starring in a Netflix film or series. It's a combination of talented actors and the perfect casting. On the other hand, several original Netflix programming seemed to get the casting all wrong. Here is a look at 10 Netflix Stars That Should Have Been Recast (And 10 That Were Spot On).
20

Naomi Watts – Jean Holloway (Recast)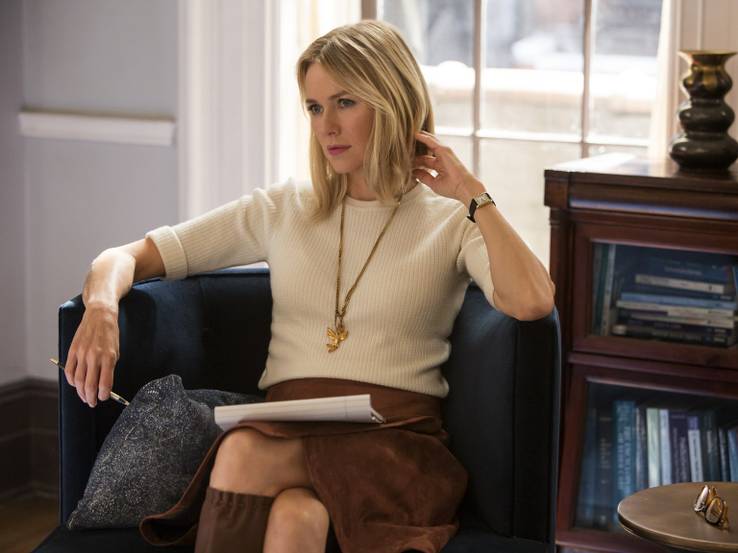 From afar, Naomi Watts appears to be the type of actress that is perfect for any role. However, Watts proved that theory wrong with her Netflix series. The psychological thriller Gypsy premiered on August 11, 2017. It starred Naomi Watts as psychologist Jean Holloway. However, the series was met with negative reviews and holds a 25% approval rating on Rotten Tomatoes. It was also criticized for using the term "gypsy", which many Romani people consider an ethnic slur.
However, the nail in the coffin was Watt's performance. Her casting ended up being a surprise let down since she's one of the top Hollywood stars. For some her performance was a bit unconvincing.
Variety noted, "Watts does a good job of conveying Jean's simmering frustration and her yearning taste for danger, but the clarity of her performance is not enough to inject the series with sustainable energy."
Netflix decided to cancel Gypsy after the first season due to the negative response and poor performance. Variety added, "Gypsy is clearly meant to be the tale of a smart adult who likes playing with fire, but it is too somnolent and superficial to ever make her dilemmas ever come alive." (Variety)
19

David Tennant – Killgrave (Spot On)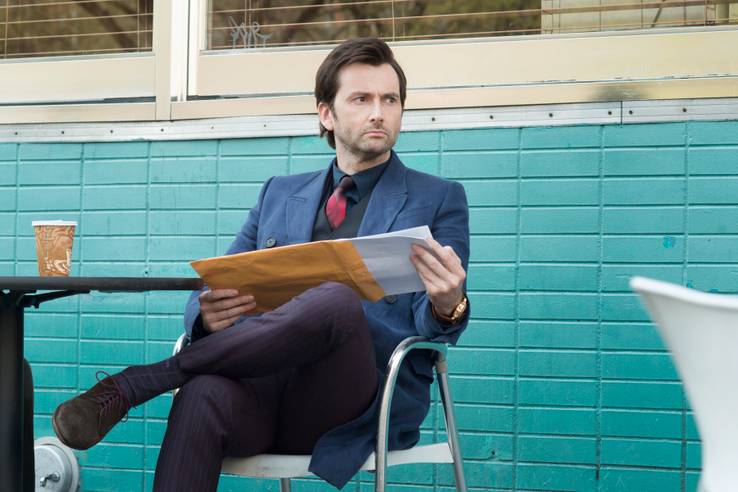 The villains in Netflix's Marvel Cinematic Universe are some of the very best in the entire MCU. The competition for the best villain would be impossible to pick but the twisted Killgrave must be considered one of the top 3. Killgrave is the most sinister and evil villains of them all. He has the ability to control minds and at one point Jessica Jones was under his spell.
David Tennant portrayed Kevin Thompson/Kilgrave in the first season of Marvel's Jessica Jones. Tennant is an accomplished actor who has given stellar performances every time out. He is best known for his roles as The Doctor in the BBC series Doctor Who and as Alec Hardy in Broadchurch. Additionally, he stars in the upcoming series Good Omens. He's had an exceptional theatre career and starred in Hamlet, Much Ado About Nothing and Richard II. However, his chilling performance as Killgrave gave audiences nightmares for months. Critics were immediately impressed by his performance and hailed it has potentially the best. A critic from the Independent UK said, "If they manage to maintain this level of writing for the remainder of the series, he could be the best on-screen comic book villain since Heath Ledger's Joker." (IndependentUK)
18

Kate Mara – Zoey Barnes (Recast)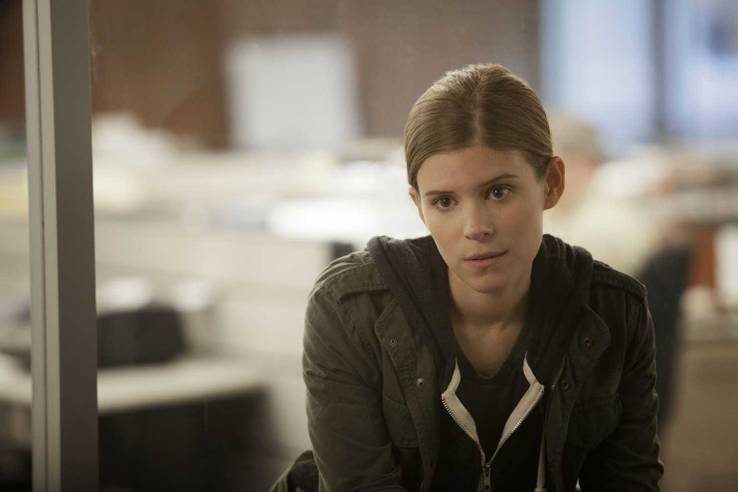 House of Cards was one of Netflix's first original series. It's also one of the first web based television shows to be nominated for a Prime Time Emmy Award. Rotten Tomatoes noted, "House of Cards is a slick, engrossing drama that may redefine how television is produced." (RottenTomatoes) The series initially starred Kevin Spacey and Robin Wright however Spacey was fired after allegations of misconduct. The 6th and final season will focus on Robin Wright's character. Fans and critics often praised the series for its high standard of writing and the quality of the acting.
However, not all the cast member received the same adulation as the other stars. Kate Mara portrayed reporter Zoe Barnes. Mara gave a fine performance but it paled in comparison to her A-list co-stars. She did play a crucial role in the series but some fans were happy to see her go. Several critics felt that her character wasn't believable in the role.
Reporter Chris Cillizza wrote, "This character, played by Kate Mara, is what ultimately led me to walk away from the show."
He pointed out that she uses a photo of Frank Underwood checking her out and flirts to get information. He added, "That seems both far-fetched and, frankly, offensive to female reporters everywhere." (WashingtonPost)
17

Tituss Burgess – Titus Andromedon (Spot On)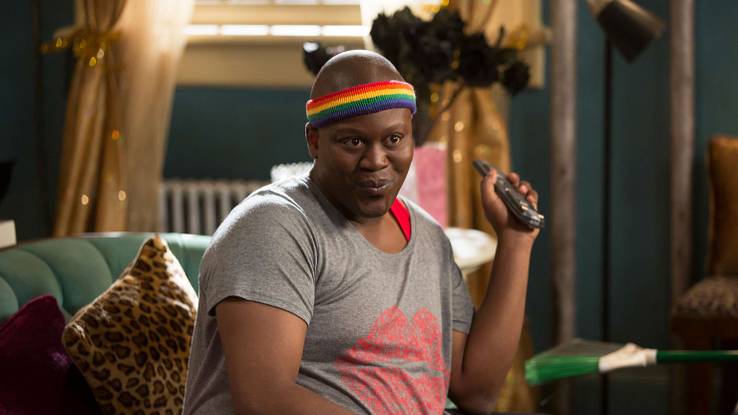 Some actors find the perfect role that they immerse themselves in. They become the evil villain or the brave hero. However, some roles are actually tailor made for some actors. The Unbreakable Kimmy Schmidt first debuted on Netflix on March 6, 2015. The series is set to premiere its fourth season in May 2018. The series has been universally praised for its writing, directing and cast. Each season has received high ratings from Rotten Tomatoes. For the second season it received an approval rating of 100% from the web site, which stated,
"Not letting up in season two, Unbreakable Kimmy Schmidt is still odd in the best of ways, wonderfully building on its unique comedy stylings and brilliantly funny cast." (RottenTomatoes)
Tituss Burgess has been one of the highlights of the cast. Tituss portrays Kimmy's roommate and actor Titus Andromedon. Tituss has received numerous nominations for his incredible performance in the series. It's impossible to imagine any other actor in the role. It seems that Tituss was born to play Titus. He recalls seeing the advertisement for the audition. He said, "'Looking for a wannabe Broadway actor, broke, down on his luck, who lives in Harlem in a basement apartment,' I thought, 'Is this a joke or am I about to get a job?'" (NYTimes)
16

Jake Brennan – Richie Rich (Recast)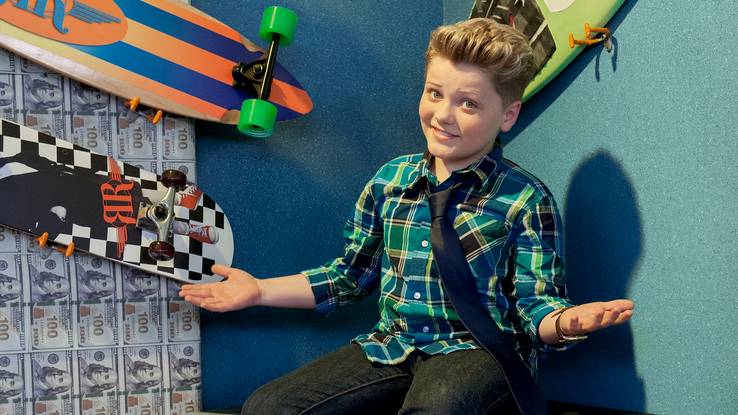 Richie Rich is one of the most beloved comic book characters of all time. His wealthy yet charming character made him a huge hit amongst kids and adults. There have been several attempts at making a live-action version but they all failed to capture the characters true essence. Part of the problem has been finding the right actor to portray the boy billionaire.
Netflix attempted a live-action version with the series Richie Rich. The first season was released on February 20, 2015 and the second season followed a few months later in May. However, it was met with mostly negative responses from critics and audiences. The series didn't follow the plot of the comic books. In the Netflix version, Richie is a self-made trillionaire after finding a way to utilize energy from vegetables. He had all the fun toys and even a robot maid. The series was criticized for its poor visual effects and the writing. However, it was the casting of Richie Rich that seemed to hurt the series. Jake Brennan portrayed Richie Rich in the series but was met with disappointing reviews. Most felt he was the wrong choice for the lead. Instead of charming he came across as annoying, smug and irritating.
15

Claire Foy – Queen Elizabeth II (Spot On)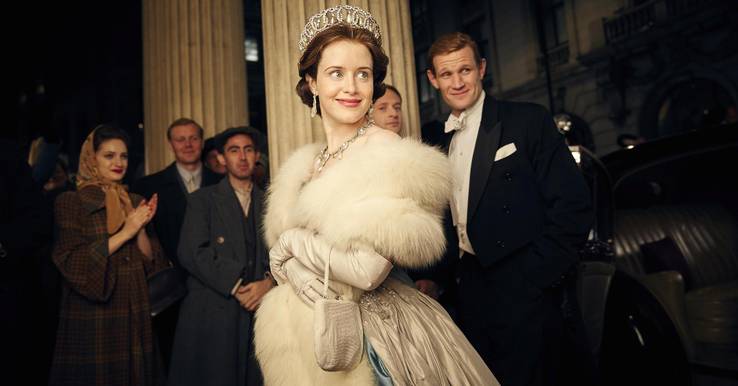 Portraying a historical figure is always difficult but it's even more of a challenge to depict a famous living person. Netflix's The Crown is a historical series that revolves around Queen Elizabeth II and her incredible reign as Queen of England. The series will consist of 6 seasons with a new actress taking over the role after two seasons. The series has been highly praised by critics and fans. The first season holds a 90% approval rating on Rotten Tomatoes, which said,
"Powerful performances and lavish cinematography make The Crown a top-notch production worthy of its grand subject." (RottenTomatoes)
The series features stellar performances most notably Matt Smith as Prince Philip and John Lithgow as Winston Churchill.
However, Claire Foy's portrayal of Queen Elizabeth has received universal praise and critical acclaim. She has been nominated for several awards for her outstanding performance. After two seasons as the young Queen, Foy passed on the role to Olivia Colman. The Hollywood Reporter noted, "When she becomes queen and maintains Elizabeth as her reginal name, Foy is able to split into two Elizabeths, constantly in conflict — the woman and the crown." The critic added, "Foy punctuates moments of fierceness with uncertainty and moments of doubt with cleverness and she parries wonderfully with her co-stars." (HollywoodReporter)
14

Jennifer Jason Leigh – Elsa Gardner (Recast)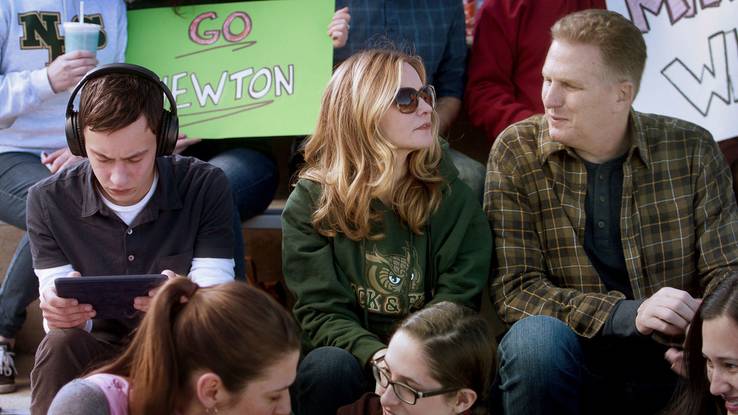 Atypical revolves around an 18-year-old teenager who is on the autism spectrum. The series first premiered on August 11, 2017 and has been renewed for a second season. The series stars Keir Gilchrist as Sam Gardner. The series was off to a slow start and received a great deal of backlash. Gilchirst was criticized for his portrayal and performance of someone on the spectrum. However, overall critics felt that the quality improved over the first season.
However, fans and critics feel that actress Jennifer Jason Leigh has been miscast as the over protective mother Elsa Gardner. Many critics feel she comes across as someone that other characters dismiss as being "crazy". Despite the series improving, Leigh has struggled to find her character. Numerous critics and those in the industry hold Leigh in high regard. However, she doesn't seem right for this role. A critic from The Guardian wrote, "As much as it pains me to say this, because I really like Leigh as an actor, she feels painfully miscast here in other ways. I'd buy her as someone on the spectrum, sure, but not as a fussy hairdresser who values her children's friends based on how pretty they are, which is how the character is written." (TheGuardian)
Featured Today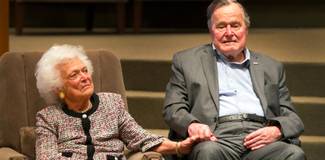 George H.W. Bush Sent To Intensive Care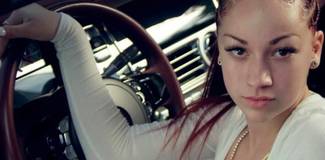 Cash Me Outside Girl Throws Shade At Nicki Minaj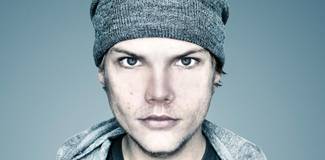 Avicii: DJ & Producer Dead At 28 Years Old

13

Vincent D'Onofrio – Kingpin (Spot On)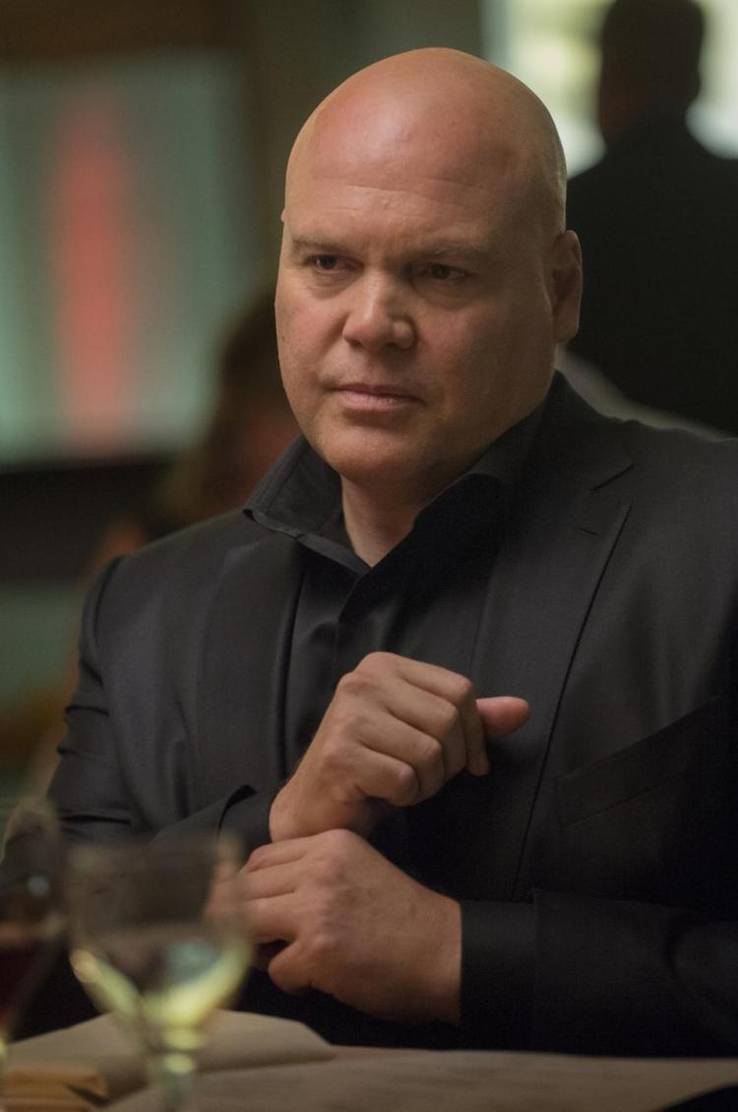 Few villains have been able to be both terrifying and sympathetic characters. A great villain never considers them to be the bad guy. In their mind they are the heroes and no Marvel villain embodies this more than Wilson Fisk. Fisk can be deep and sensitive yet is an intimidating sight. Few actors could capture his true essence and physical size. Michael Clarke Duncan famously portrayed Fisk in the feature film Daredevil. When Netflix decided to start creating its own original MCU programming they started with Daredevil. Marvel's Daredevil first debuted on April 10, 2015 to rave reviews. It stars Charlie Cox as Matt Murdock/Daredevil. The entire cast and crew have been praised.
The first season received a 98% approval rating on Rotten Tomatoes, which said, "Daredevil excels as an effective superhero origin story, a gritty procedural, and an exciting action adventure." (RottenTomatoes)
However, it was Vincent D'Onofrio's portrayal of the evil "Kingpin" Wilson Fisk that stole the show. Rolling Stone magazine said, "It's that combination of vulnerability and violence that has made Fisk the bruised heart of the show and the best new villain on TV." His co-stars were equally impressed. Charlie Cox said "Vincent's the sweetest guy but there were days on set where it would be just chilling to watch him." (RollingStone)
12

Laura Prepon – Alex Vause (Recast)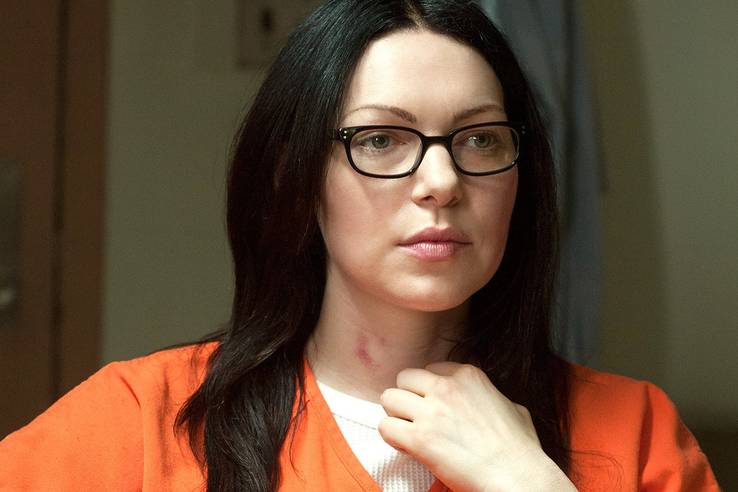 There are several TV series that have the perfect combination of actors in the cast. However, even the best shows sometimes get the casting of one crucial character wrong. In 2013, Orange is the New Black debuted to universal critical acclaim. It quickly became a very popular show and the large ensemble cast all become major stars. It stars Taylor Schilling as Piper Chapman. However, the quality of the series declined somewhat with the most recent season. The series is still popular amongst its hardcore fan base. When it comes to the cast the series did an excellent job selecting the actors. It does seem that fans feel strongly about several characters but not the main characters.
There has been some criticism towards Piper and Alex's relationship. In fact, many fans have expressed a dislike for their characters and story. However, it appears that one of the biggest miscasts in the series is Laura Prepon as Alex Vause. Prepon's performance came across unlikable to audiences. Prepon is best known for her role as Donna Pinciotti in the sitcom That 70's Show. Audiences didn't empathize with the character and instead it seemed to drag scenes down. Prepon was unable to participate in the second season, which coincidently is the highest rated season on Rotten Tomatoes with 98%.
11

Wagner Moura – Pablo Escobar (Spot On)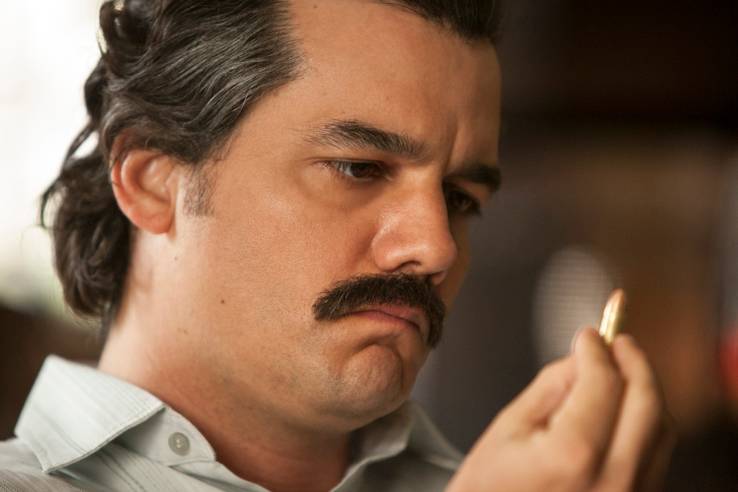 Pablo Escobar is one of the most notorious men in history. He became a pop culture figure long before he was a character in a television series. There had been numerous attempts to adapt his real life story of crime, charity and tragedy to the big screen. Benico Del Toro was praised for his performance as Pablo in Escobar: Paradise Lost. Additionally, Escobar appeared as a character in several films most notably Blow and American Made. Wagner Moura portrayed Pablo Escobar for the first two seasons of the Netflix series Narcos. The series debuted on August 28, 2015 and quickly became a hit with fans. The series followed his rise to power and war with the other cartels as the DEA closes in on him. Rotten Tomatoes gave season 2 a 92% approval rating and said,
"Narcos' sophomore season manages to elevate the stakes to a gut-wrenching degree in what continues to be a magnificent account of Pablo Escobar's life."(RottenTomatoes)
Wagner Moura was universally praised for his critically acclaimed performance as the infamous leader. Indiewire called Moura the "one clear MVP" and "(Moura) completely immerses himself in the part of Escobar, and gives one of the best performances in TV this year." Moura's performance was held in very high regard. Indiewire added,"he is a perfect choice to portray the man, the myth and the legend, all in one." (Indiewire)
10

Erik Laray Harvey – Diamondback (Recast)
Marvel's Luke Cage is the third show in the Netflix Marvel Cinematic Universe. The series debuted on September 30, 2016 to rave reviews. The first season was praised for its writing, directing and the cast. It stars Mike Colter as the unstoppable Luke Cage. Cage first appeared in season one of Marvel's Jessica Jones before his solo series. He reprised his role in Marvel's The Defenders crossover mini-series and is set to return for season 2 of Luke Cage. The series is unique because it presented two different villains with each one getting a different reception. The villain Cottonmouth made an immediate impact with the actor being universally praised. However, fans were thrown off a bit when Cottonmouth was written off and a new villain was introduced midway.
Erik LaRay Harvey portrayed Willis Stryker/ Diamondback. Audiences didn't warmly receive the character and many felt it was a miscast. Fans of the comic book felt he didn't do the character justice. The producers and writers were well aware of the backlash. However, showrunner Cheo Hodari Coker tried to offer an explanation. He said, "The standard conventional wisdom is that the show was great up until episode 7, and then went downhill because Diamondback wasn't as good a villain as Cottonmouth. But as Jeph Loeb, the President of Marvel Television, jokes, Mahershala couldn't have followed Mahershala!" (Cinemablend)
9

Mahershala Ali – Cottonmouth (Spot On)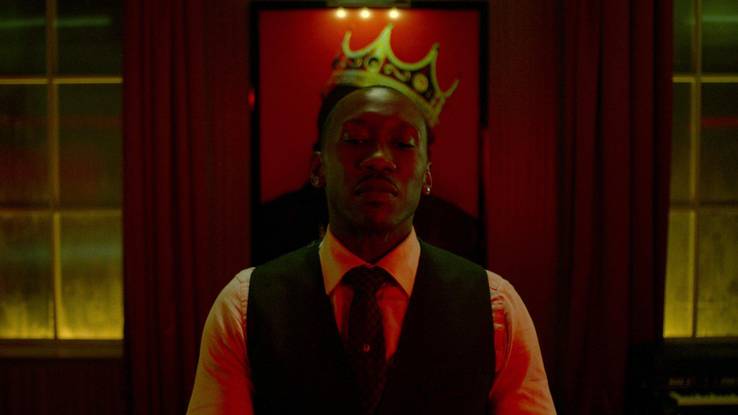 A great superhero that will always do that right thing is nothing without an evil villain to go up against. The first season of Marvel's Luke Cage was met with positive responses from fans and critics. The cast was praised for their performances, in particular, Simone Missick and Mike Colter. Rotten Tomatoes said about the first season as,
"An immersive, socially conscious narrative and a confident, charismatic lead performance make Marvel's Luke Cage a stellar sampling of the new Marvel/Netflix universe." (RottenTomatoes)
As noted, the season featured two villains that were received very differently. Mahershala Ali portrayed the ruthless villain Cornell "Cottonmouth" Stokes. He received universal praise for his terrifying performance, which is often compared to David Tennant's Killgrave and Vincent D'Onofrio's Kingpin. His performance was hailed as one of the best that season, which made it all the more puzzling when his character was written off. A new villain, Diamondback, was introduced but failed to equal Cottonmouth. Regardless, he remains one of the best villains in the entire MCU. Variety said, "Ali, who has just as much presence as Colter, brings a sense of intense calculation and unpredictable danger to Cottonmouth, and an image of the brutal gangster framed against a portrait of the Notorious B.I.G provides another unforgettable Luke Cage visual." (Variety)
8

Cast of Fuller House (Recast)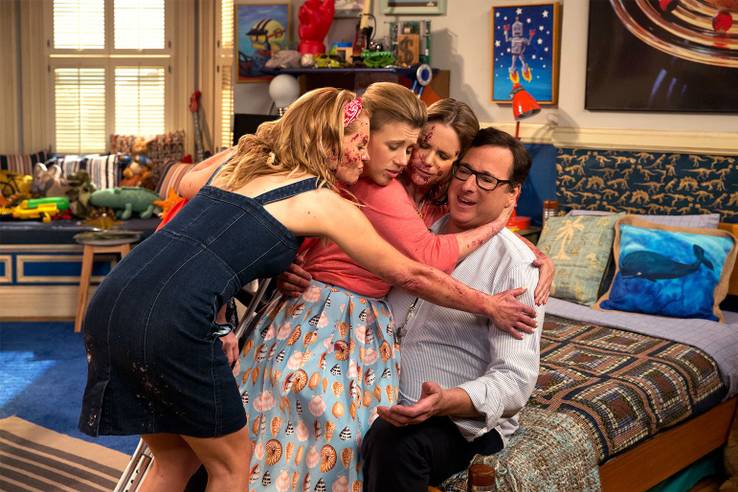 In 2016, Netflix had the entire television industry buzzing with their newest series, Fuller House. The series was a sequel to the original late 80's/early 90's sitcom Full House, which aired from September 22, 1987 to May 23, 1995. For years, fans had hoped for the series to return in some form. Producers finally gave into the fans demands and the series eventually made a comeback.
Fuller House revolves around a widowed DJ Tanner and her three sons moving in with her sister, Stephanie, and best friend and single-mom Kimmy. The series stars Candace Cameron Bure, Jodie Sweetin and Andrea Barber. Additionally, John Stamos, Dave Coulier and Bob Saget have reprised their roles from the original series. However, Mary-Kate and Ashley Olsen declined to return to the series as Michelle Tanner. Fuller House debuted with a great deal of momentum. However, as the series progressed it lost a lot of steam and has received a great deal of criticism. The series is accused of relying on nostalgia and the past series too much. Rotten Tomatoes gave the sequel a 33% approval rating and said, "After the initial dose of nostalgia, Fuller House has little to offer to anyone except the original series' most diehard fans." (RottenTomatoes) The cast has also turned out a weak and uninspiring performance that failed to live up to the hype and previous series.
7

Uzo Aduba – Crazy Eyes (Spot On)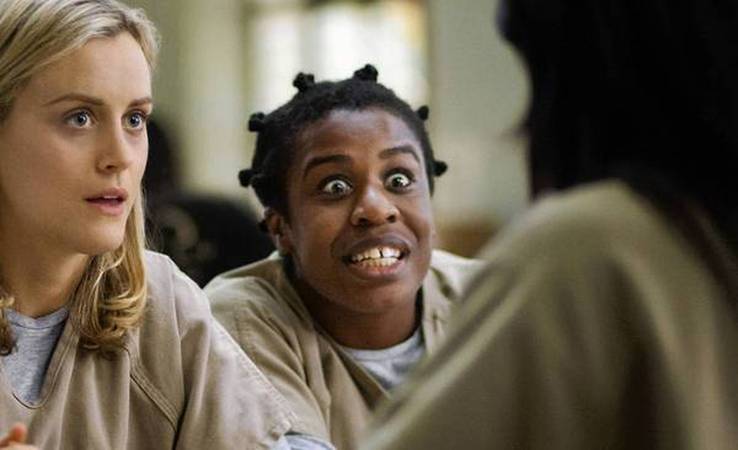 Orange is the New Black is known for its incredible ensemble cast. The series features a plethora of talented actors that have become the breakout stars. The second season received the highest amount of praise. Rotten Tomatoes said about the second season,
"With a talented ensemble cast bringing life to a fresh round of serial drama, Orange is the New Black's sophomore season lives up to its predecessor's standard for female-led television excellence." (RottenTomatoes)
However, one character in particular stands out amongst the rest and that's Crazy Eyes.
Uzo Aduba portrays Suzanna "Crazy Eyes" Warren in the critically acclaimed Netflix series Orange is the New Black. Aduba has received universal praise for her stellar performance. In 2014, She won the Prime Time Emmy Award for Outstanding Guest Actress in a Comedy Series. The following year, She won an Emmy for Outstanding Supporting Actress in a Drama Series. She is only one of three actors to win an award in both comedy and drama for the same role. About winning, she said, "I was very grateful and it was very humbling. It feels like 10 minutes ago that I was very much not at the Emmys. I felt it in such a tremendous and overwhelming way." (Telegraph)
6

Finn Jones – Iron Fist (Recast)
Netflix found a great deal of success with its own original Marvel Cinematic Universe series. The Netflix Marvel series are part of the larger Marvel Cinematic Universe, which includes Iron Man, Captain America and Thor. Netflix released four MCU series building up to a crossover series, The Defenders. However, the fourth show in the series, Iron Fist, was met with overwhelming negative responses. The series was criticized for its writing and lack of originality. The series holds only an 18% approval rating on Rotten Tomatoes, which said,
"Despite some promising moments, Iron Fist is weighed down by an absence of momentum and originality." (RottenTomatoes)
However, the casting of Finn Jones as Danny Rand/Iron Fist was the only miscast when casting The Defenders. Jones portrayed Loras Tyrell in the HBO series Game of Thrones. He was unable to match his Defenders co-stars with Iron Fist being the most disappointing out of the series. The Hollywood Reporter's Dan Feinberg wrote, "It's unclear if Jones' lack of physical authority is dampening Iron Fist's ability to be an action show or if Iron Fist's lack of interest in being an action show has negated Jones' ability to display physical authority." (BusinessInsider)
5

Krysten Ritter – Jessica Jones (Spot On)
The Marvel Cinematic Universe includes many awesome women, such as, The Black Widow, Gamora and Okoye. However, Jessica Jones is in a league all her own. That's mostly because she doesn't like anyone and wants to be alone. Marvel's Jessica Jones is the second Netflix series in the Marvel Cinematic Universe. The series first premiered on November 20, 2015 and stars Krysten Ritter as Jessica Jones. The series has been universally praised for dealing with darker themes. The first season was met with positive responses and holds a 92% approval rating on Rotten Tomatoes.
The site noted, "Jessica Jones builds a multifaceted drama around its engaging antihero, delivering what might be Marvel's strongest TV franchise to date." (RottenTomatoes)
Krysten Ritter has appeared in several popular series, including, Breaking Bad, Gossip Girl and Veronica Mars. However, Jessica Jones is her breakout role and has elevated her status in Hollywood. In fact, she was one of the highlights of the crossover series The Defenders. Variety magazine said, "Ritter has to sell a character that is an inherent ball of contradictions as a recognizable, appealing whole. She makes it a breeze, playing Jessica with a contained, slouching energy that belies her readiness to snap." (Variety)
4

Lorenzo Richelmy – Marco Polo (Recast)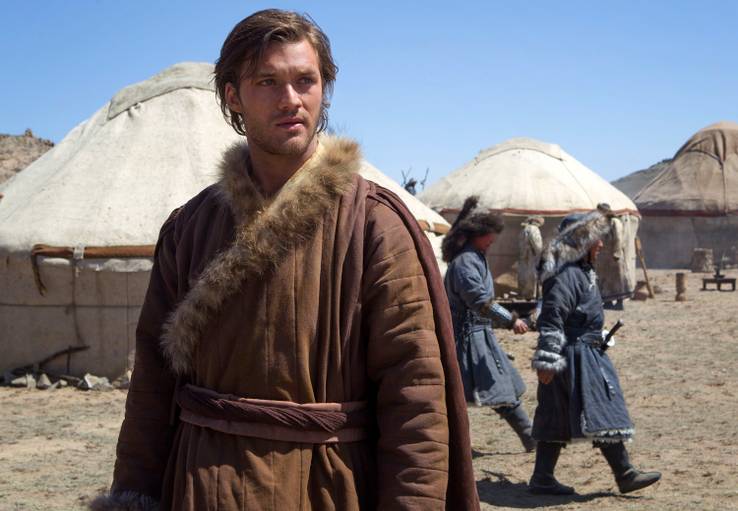 Marco Polo had all the potential to be a major hit for Netflix. It had a massive budget and an interesting historical figure. The series proves just how important casting is. Marco Polo aired for two seasons form December 12, 2014 to July 1, 2016. The historical drama revolves around explorer Marco Polo's time with the Mongol Empire. The first season cost roughly $90 million making it the second most expensive series after Game of Thrones. However, the series failed to recoup its losses. Additionally, the series was heavily criticized for its historical errors, weak writing and directing. The series was praised for its depiction of the Mongolians.
However, the casting of Lorenzo Richelmy as Marco Polo was a misfire and hurt the series. He didn't fit the description historically but it was his underwhelming performance that hurt the series. Several cast members were praised for their performances in the film. However, that only highlighted Richelmy's flaws. Variety noted, "By contrast, Richelmy's Marco, while conventionally handsome, is thinly drawn and a bit charisma-challenged, providing not much more than a surrogate for Western eyes." (Variety) It was cancelled after the second season although most critics thought it was done after the first season. It holds a 24% approval rating on Rotten Tomatoes.
3

Jon Bernthal – The Punisher (Spot On)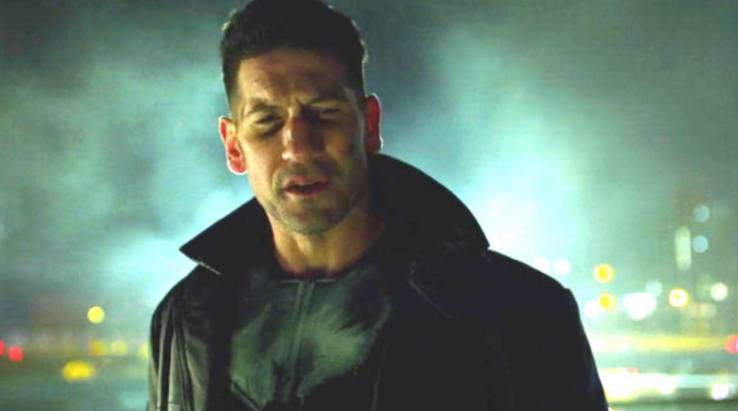 The Punisher is one of the most popular and iconic superhero characters. In fact, he is actually considered an anti-hero and one of Marvel's most successful titles. There have been numerous attempts made to create a live action version. Several famous actors have taken on the role of Frank Castle/The Punisher, including, Dolph Lundgren, Thomas Jane and Ray Stevenson. However, they all pale in comparison to Jon Bernthal. Bernthal portrays The Punisher in the Marvel Cinematic Universe. He first appeared on Netflix's Daredevil and later received his own spin off. The first season of Marvel's The Punisher debuted on November 17, 2017. The series has already been renewed for a second season. The series had a slow start and was criticized for the intense violence. However, the series has become one of the most popular of the Netflix MCU series.
Jon Bernthal's performance in Daredevil season 2 was the highlight of the season and resulted in Punisher getting his own series. His stellar performance blew away critics and audiences. Variety said, "It's difficult to imagine better casting than Bernthal, who communicates so fluently with impassive silences, and is convincing both when he is being terribly violent and especially gentle." (Variety)
2

Rob Schneider – Rob Schneider (Recast)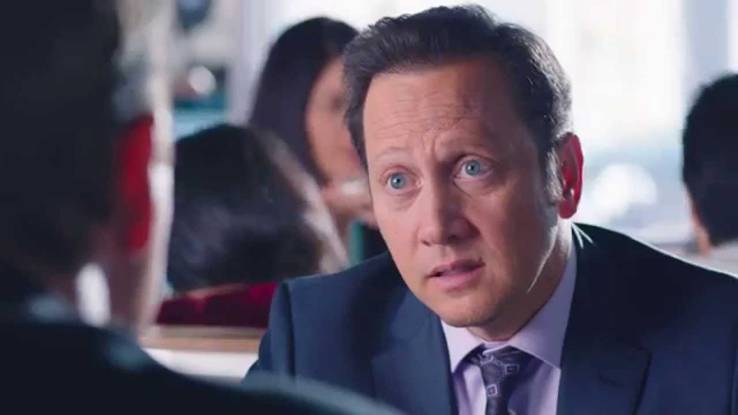 Rob Schneider is best known for playing bizarre and wacky comedic characters. He had his first big break on the sketch comedy series Saturday Night Live. He portrayed several memorable minor characters in numerous Adam Sandler movies. He also starred in The Hot Chick and Deuce Bigalow: Male Giggalo. Schneider currently stars as himself in the Netflix series Real Rob. The series depicts his real life outside of Hollywood. It also stars Patricia Schneider who has been praised for her performance. The series first premiered on December 1, 2015 and recently completed its second season.
It might seem odd to say but Rob Schneider is actually a miscast as Rob Schneider. Most of his fans tuned in expecting to see the strange and wacky Rob Schneider fans are accustom to. Instead, they got something completely different. He plays the role a bit more seriously than most of his previous roles. The Washington Post wrote, "Real Rob has elements of Louie and Curb Your Enthusiasm's heightened reality, but the only thing that sets it apart from its predecessors is that it's not very good. Unfunny scenes are broken up with equally unfunny stand-up." (WashingtonPost) The character is disliked by all critics and most fans. The series currently holds a 0% rating on Rotten Tomatoes.
1

Millie Bobby Brown – Eleven and The Hawkins AV Club (Spot On)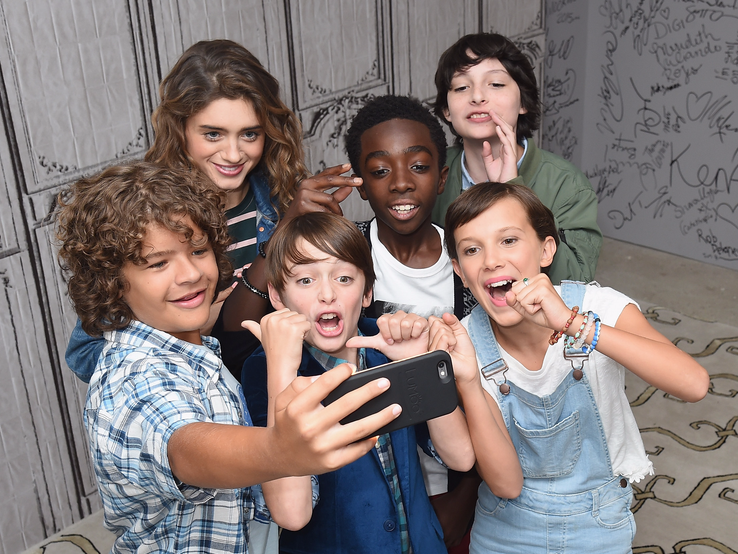 Netflix's science fiction horror series Stranger Things takes place in the 1980's in the fictional town of Hawkins, Indiana. The series revolves around the investigation into the disappearance of young boy and the subsequent strange and unnatural occurrences around the town. The Duffer Brothers created the series and it first debuted on July 15, 2016 to widespread acclaim. The series has been universally praised for its writing, cinematography and phenomenal cast.
Both seasons received an approval rating of 94% on Rotten Tomatoes, which calls the series, "Exciting, heartbreaking, and sometimes scary." (RottenTomatoes)
The series stars several adult actors, such as, Winona Ryder, David Harbour, Paul Reiser and Joe Keery.
However, the true breakout stars of the show have been the young cast members Finn Wolfhard, Gaten Matarazzo, Caleb McLaughlin and Noah Schnapp. They've all been heavily praised for their outstanding performances in the series. However, actress Mille Bobby Brown has received a great deal of praise for her performance as Eleven. According to Variety magazine, "Brown has the kind of presence that some actors take a lifetime to acquire. El was basically on her own, and Stranger Things and Brown showed admirable restraint in how it depicted that heartbreaking loneliness, as well as her sweet desire for friendship." (Variety)
Sources:  
Source: Read Full Article