In 1996, Shawn "Jay-Z" Carter co-founded the American record label, Roc-A-Fella Records. Shortly after the record label was founded, Kanye West joined the team in 2000 as a producer for artists signed to the label. At the time, Kanye dropped out of school to focus on his music career. It was said that Kanye helped revive Jay-Z's career with his contribution to his album, The Blueprint. Even though Kanye found a lot of success as a producer, his main goal was to become a rapper. Years later, despite being reluctant to sign Kanye because he saw him more as a producer than a rapper, Jay-Z gave the rapper a chance and signed him to his label.
Since signing him to his record, Jay-Z and Kanye have worked on many songs together and have even released an album together called Watch The Throne. Through spending so much time together, the duo created a strong bond with one another and considered themselves brothers. However, like most siblings, Jay-Z and Kanye have had some fights that left the two distant from one another. Despite the distance, Jay-Z and Kanye have always found a way to come together and forgive one another, like family does. Through the ups and the downs, the Watch The Throne duo are now on speaking terms, however, like siblings, you never know when the next fight will be. Jay-Z and Kanye are the ultimate frenemies. They will always be each other's brother and each other's enemy.
Here are 10 signs Jay Z and Kanye are bros and 10 signs they are total frenemies.
20

BROS: Producing For Roc-A-Fella Records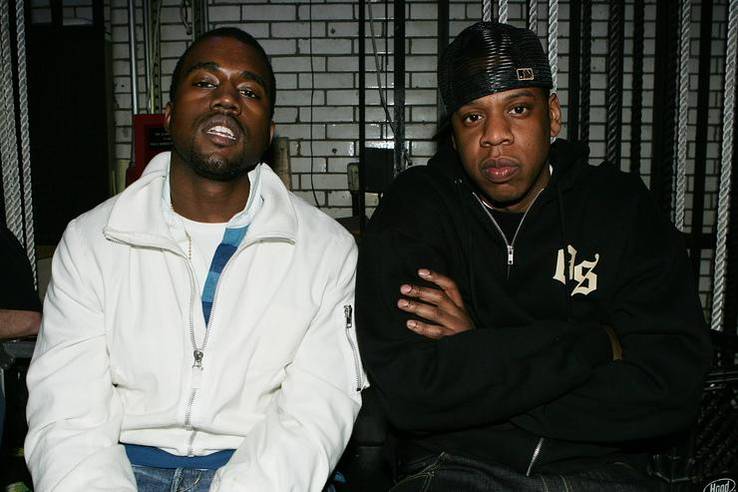 Back in the late '90s, Jay-Z founded the record label, Roc-A-Fella Records, along with Damon Dash and Kareen "Biggs" Burke. Kanye was recruited to produce music for the label in 2000. Kanye first worked with Beanie Sigel on his album, The Truth, which left the record label impressed with Kanye's work. This led Kanye to produce, "This Can't Be Life," which is a track off of Jay-Z's album, The Dynasty: Roc La Familia. This is where Kanye and Jay-Z started their working relationship and they went on to create more music. How this relationship came to be was mentioned in Kanye's song, "Last Call" off of his album, The College Dropout. Kanye knew he always wanted to make his own music and become a rapper, however, he was recruited to be the in-house producer for the record label instead. After years of being the in-house producer, Jay-Z signed Kanye to his label, which helped start Kanye's career.
19

FRENEMIES: Kanye Interrupts Taylor Swift's Acceptance Speech
During the 2009 MTV Video Music Awards, Taylor Swift won the Best Female Video Award for "You Belong With Me" and beat Beyoncé's music video for "Single Ladies." Kanye West took it upon himself to stand up for his friend's wife and he went on stage, took the microphone out of Taylor's hands, and said, "I'm really happy for you, I'll let you finish, but Beyoncé had one of the best videos of all time." This got a lot of attention from the media and no one was sure how Beyoncé or Jay-Z felt about it. It was nice that Kanye had Jay-Z's and Beyonce's back, however, that may not have been the way to go upon showing your support. The moment became a media frenzy as there were many "I'll let you finish" memes flooding the internet. According to MTV, Jay-Z admitted that what Kanye did was rude, but acknowledged that Kanye is a passionate person and understood why he did it. Despite understanding his actions, Jay-Z made it clear to Kanye that what he did was rude and that he has to watch his passion. It became a moment in award show history that will never be forgotten.
18

BROS: Kayne Signed To Roc-A-Fella Records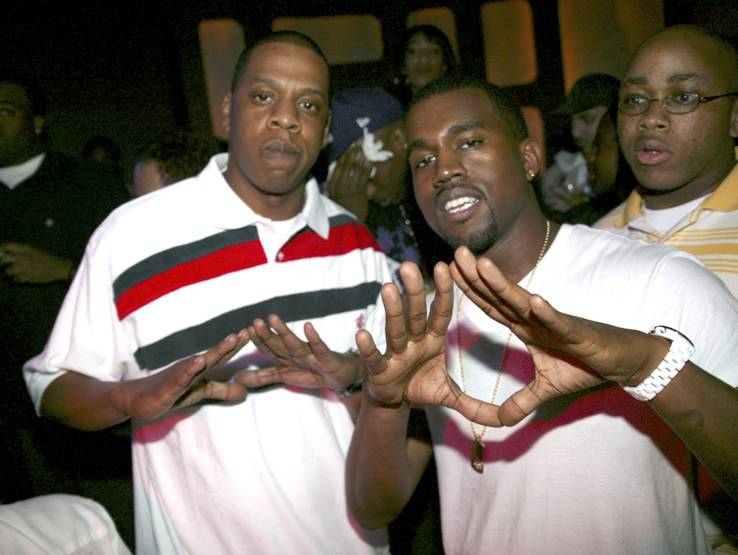 Even though he was signed as an artist, the record label still only saw him as a producer, not a rapper. However, that changed when the record label would not finance one of Kanye's music videos, and he funded the whole thing himself. When his music video took off, those within the industry started to take him more seriously. However, this caused some chaos in the label, according to XXL Magazine, because Dame said it was his decision to sign Kanye, but Jay-Z said it was his idea. Despite who wanted to sign who, Kanye developed a big brother relationship with Jay-Z. Throughout their time together, they produced a lot of music. Getting signed to Roc-A-Fell Records helped Kanye start his career and it gave him a platform so people would be able to listen to his music. Since Jay-Z founded the record label, he has been given a lot of credit for starting Kanye's career, even though we all know Kanye is the one who started Kanye's career.
17

FRENEMIES: Carter's Did Not Attend Kardashian-West Wedding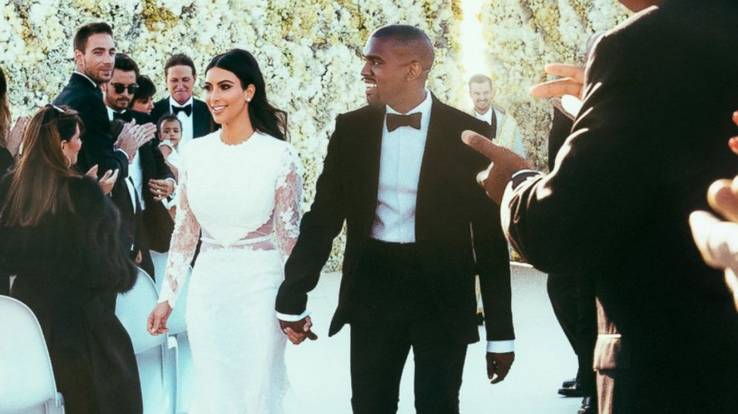 In 2014, Kanye and Kim Kardashian got married in Italy. It was a small wedding with a very selective guest list. The wedding was very exclusive and private, as it was not a part of their show, "Keeping Up With The Kardashians," and there were not any leaked paparazzi pictures online. Once the wedding was done, news hit that Jay-Z and Beyonce did not attend the wedding. Despite them being absent, Beyonce did send her wishes on the day of the wedding via an Instagram post. There was a lot of speculation as to why the couple did not show up. Kris Jenner told E Online that the couple was, in fact, invited but did not show up to avoid drama with another wedding guest, Rachel Roy, who was in attendance. In an interview with I Heart Radio, Kanye expressed that he was hurt that they did not show up. He understood that they were going through family issues at the time, but they are family and you do not miss someone's wedding. This caused a lot of friction between the two.
16

BROS: New Friendship Emerged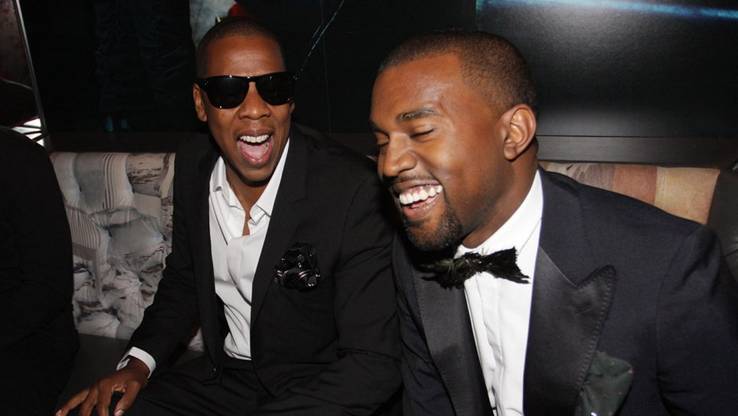 Since they were working side-by-side making music, a friendship between Jay-Z and Kanye started to emerge. Kanye started to produce beats solely for Jay-Z, as he put a hold on his own music. Jay-Z and Kanye spent a lot of time together and this relationship led to both of the artist collaborating and supporting each other for years to come. The duo worked so well together that in 2011, they created a collaborated album titled, Watch the Throne. The album had 12 songs and was very successful on top charts. Seven singles came from the album and had one of those hits reach the Billboard Hot 100 list. Each of the singles had music videos that went with them. Along with the album, the two went on a Watch the Throne tour that took place during October 2012 to June 2012. Despite having mix reviews from the public, the tour became the second-highest grossing hip-hop concert in history.
15

FRENEMIES: Kanye Hurt That Jay-Z Did Not Show Up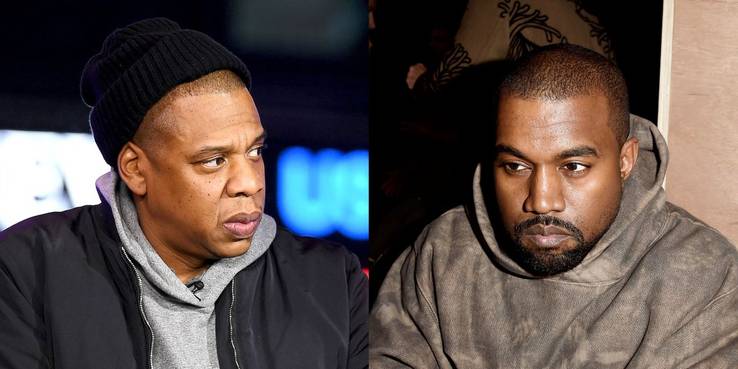 Kanye is no stranger when it comes to telling people how he feels. Not only did he mention in his I Heart Radio interview that he was hurt that the Carter's did not show up to his wedding, but he also was disappointed. He stated that he started to come up with different scenarios as to why the couple did not show up and he often asked himself, "why?" He admits that at the time, he was angry and hurt but has since moved on from it. Now that it has become public that Jay-Z was unfaithful in his marriage, many speculated that they were dealing with this incident during the same time the wedding took place. The same month Kanye and Kim got married was the same month that Beyoncé's sister, Solange, attacked Jay-Z in an elevator, which is now an infamous elevator fight. There was a lot going on in the Carter family, which could be the reason for their no-show. Either way, it did not leave a good taste in Kanye's or Kim's mouth.
14

BROS: Kanye Views Jay-Z As His Mentor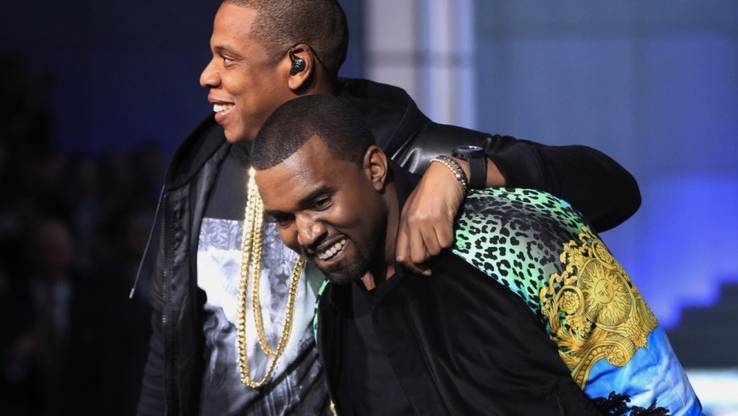 It has already been established that from the beginning of his career, Kanye viewed Jay-Z as a big brother. When Roc-A-Fella Records signed Kanye, Jay-Z took it upon himself to take Kanye under his wing. However, this new relationship caused the record label to fall apart since Kanye decided he wanted to make music with Jay-Z instead of Dame and Biggs. According to Cassius Life, Jay-Z knew that he wanted to keep Kanye around as a tool to improve his own sound. While having Kanye produce his beats, Jay-Z was seeing a lot of success and that is something Kanye looked up to. According to People magazine, Jay-Z knew Kanye's potential and knew that he could be very successful, therefore, he kept Kanye by his side so he would not be that much of a competition for himself. When Kanye's own work made it to the public, it proved that he has the talent he always thought he had, but now the public was on the same page as Kanye.
Featured Today
10 Characters From Marvel's Infinity War Who Will Return (5 Who Will Stay Gone)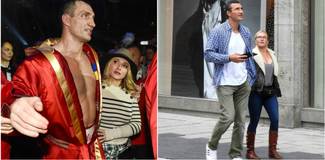 15 Ways Wladimir Klitschko Landed Hayden Panettiere (Even Though She's Half His Size)

15 Things Marvel Wants Fans To Forget Before Watching Avengers: Infinity War

13

FRENEMIES: Kanye Admits To Not Confronting Jay-Z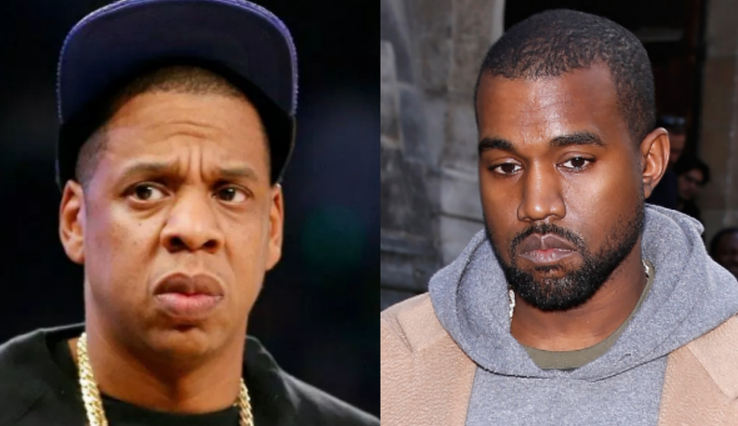 After the feud sparked by the Carter's not attending Kanye's and Kim's wedding, things started to die down. However, the questions from the media did not. According to Daily Mail, Kanye never actually confronted Jay-Z as to why he did not show up to their wedding. The two never really spoke directly about why they did not show up. When asked about how he felt, he simply said that he did not want to comment on it and that the most important person showed up and that was Kim, which is all that mattered to him. His feelings may not have been hurt at the moment since he was not going to let anything ruin his big day, however, it did make him feel some type of way once the event was over. It is not like Kanye to keep quiet, therefore, it is odd that he did not confront Jay-Z afterward. Instead, he just let everything go. This feud did not last long, as shortly after Jay-Z said that Kanye is still like his little brother.
12

BROS: Jay-Z and Kanye Make Music Together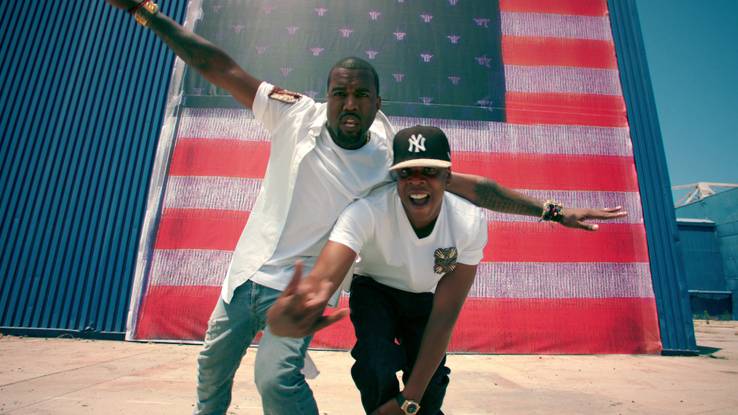 Not only has Jay-Z and Kanye collaborated on an album together, they have worked together on many songs. Some of these songs also include artists like Rhianna on the song, "Run This Town," Frank Ocean and The Dream on the song, "No Church In The Wild," Lil Wayne on the song, "Swagga Like Us," featuring the rapper, T.I, and many other artists. It is no secret that when you put these two together, great music is created. Despite being on-and-off friends, Jay-Z and Kanye cannot deny that they are unstoppable when they put their talents together. According to Hop New Hip Hop, Jay-Z and Kanye West are one of the most influential duos in music history. Despite having successful solo careers, both artists are included in their career history and have one another to thank for certain aspects of their career. The two have had many feuds, but that only makes great writing material.
11

FRENEMIES: No Play Dates For Their Daughters
By now, we know that Kanye never holds anything back. We have also come to realize that Kanye is very unpredictable. During a concert in 2016, Kanye went on a rant about the fact that his daughter and Jay-Z's daughter have never had a play date. Kanye's daughter, North, and Jay-Z's daughter, Blue Ivy, have never played together. Many people assumed that the two daughters would be best friends since their fathers have been friends for a very long time. However, this is not the case. Since the two do not get the chance to spend time together, there is no girl squad among the celebrities' children. This rant came after rumors of a Watch The Throne 2 album circulated through the media. Kanye said during his rant that it will not happen because of the issue brought upon with Tidal and Apple. Kanye is also blaming Tidal for being the reason why he cannot collaborate with Drake on an album. He told the crowd that they are not getting the music that they are expecting because of the streaming wars between the two streaming services.
10

BROS: Kanye Supports Jay-Z's Tidal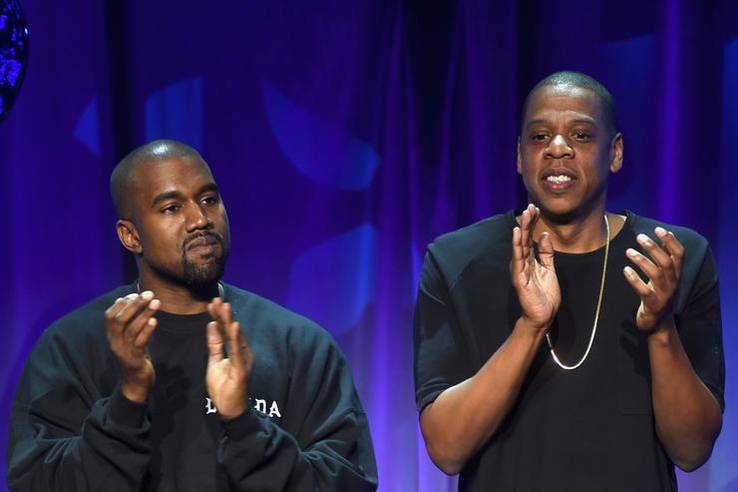 In 2015, Jay-Z launched his streaming service, Tidal. Kanye became one of the many artists that supported his launch. Along with J. Cole and Nicki Minaj, Kanye helped announce the service's debut. Tidal was a high-quality Swedish audio streaming service that Jay-Z bought. The service is subscription based, which means that their users must pay a premium to use the service. It is available in 52 countries all over the world and offers over 48.5 million songs. When the service was about to launch, many artists, including Beyonce and Rhianna, changed their Twitter and Facebook profile pictures to cyan blue to show their support. To show his support Kanye tweeted, "Together, we can turn the tide and make music history. Start by turning your profile picture blue." The streaming system had a great reception when it was launch and had some artist release their albums exclusively on Tidal. However, Kanye's support towards Tidal did not last long, as he parted ways with the service.
9

FRENEMIES: Jay-Z's Song About Kanye's Behaviour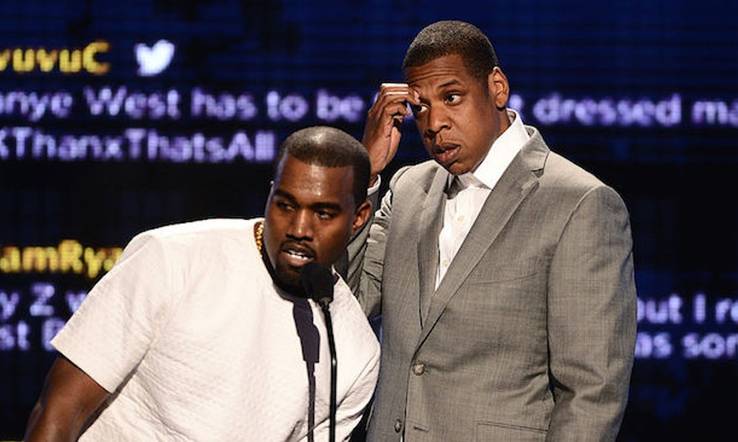 Jay-Z's and Kanye's friendship took a turn when Jay-Z called out Kanye's change in behaviour in his "Kill Jay-Z" song, which was off of his 4:44 album. In the song, he talks about the fact that Kanye's attitude is not natural and that he has lost all his principles. In the same song, he states that Kanye is no longer the same person that he used to be. In an interview with Fader, Jay-Z explained the meaning of his song. He stated that the song is about "the killing of the ego, so we can have this conversation in a place of vulnerability and honesty." Throughout the song, there are references to Kanye's nickname "Ye," which is why many fans speculated that the song was addressing Jay-Z relationship with Kanye.  During Kanye's 2016 Saint Pablo tour, he spoke about Jay-Z and said that the rapper had "got killers." It was during that tour that Kanye had to be pulled out and was admitted to the hospital. The album, 4:44, has other songs that addresses Jay-Z relationship with other people, such as his wife, Beyonce. He dedicated a song to her to apologize for the his wrongdoing.
8

BROS: Jay-Z Misses The Old Kanye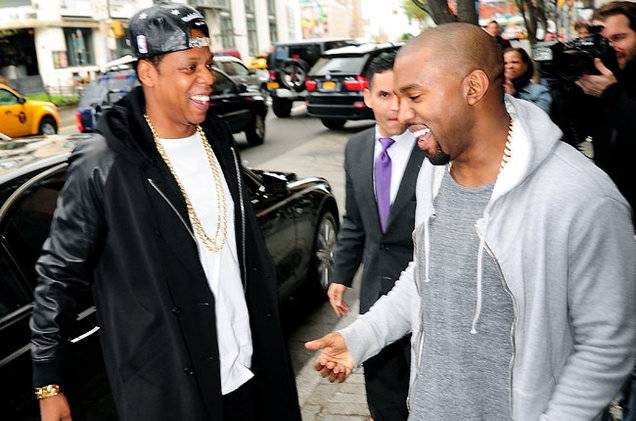 After Kanye went on a rant about Jay-Z, the co-founder of Roc-A-Fella Records, Kareem "Biggs" Burke, had a discussion with Jay-Z about Kanye. He told Page Six, that he and Jay-Z agreed that they miss the old Kanye. He stated that the two are too old for rap beef. When Biggs heard what Kanye said on stage during his concert, he was shocked. He stated in the interview that the last time he had spoken with Kanye, he had nothing but nice things to say about Jay-Z. He believes that Kanye must of been going through something at the time and may have said things that he did not mean and would regret later. Biggs added that despite Kanye's behavior he is still his brother. NME stated that, the "miss the old Kanye" comment is related to Kanye's song from The Life of Pablo album. Jay-Z will always be friends with Kanye, however, he misses how their friendship used to be. Since Kanye interrupted Taylor Swift during her speech, his behavior has changed and that is something Jay-Z finds hard to deal with because he know the real Kanye.
7

FRENEMIES: Tidal Allegedly Owes Money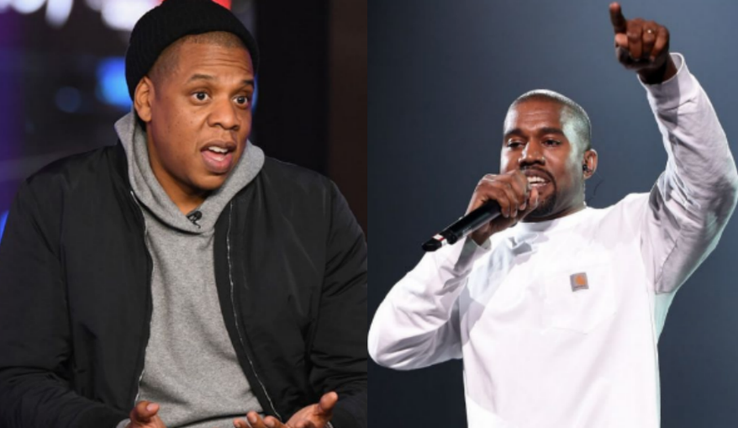 Just days after the release of Jay-Z's 4:44 album, their relationship took another hit. According to TMZ, Kanye allegedly reported that the streaming service, Tidal, owed him money. Kanye stated that he company owed him over $3 million and that he had since attempted to leave the company and end his agreement with the music service. Tidal then threaten to sue Kanye for breach of contract. Kanye said that if Tidal attempts to sue him, he had no problem with suing them back. He was going to do whatever it took to leave the streaming service. Sources told TMZ that Kanye has been unhappy with the company for a long time. They were also told that Kanye's lawyer sent Tidal a letter saying that the company was in breach and the contract was terminated. Lawyers from both sides were not able to resolve the conflict, which made Kanye's lawyer to send out another letter stating that the contract was over. Many people speculated that his reasoning to leave had to do with the Jay-Z's song that disses Kanye.
6

BROS: Communication Started Again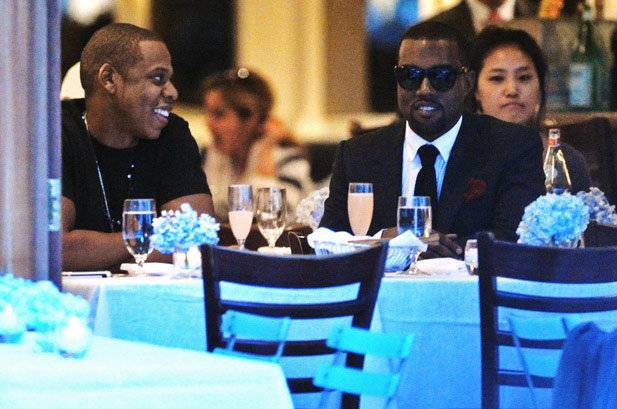 In an interview with Dean Baquet for T, Jay-Z stated that he and Kanye are back on speaking terms after Kanye's concert rant. Jay-Z had called Kanye to let him know that they are like brothers. He told T that the two have a very complicated relationship, however, he does still love him. He said that he will always have a special relationship with Kanye because Kanye started his career under Jay-Z's label. Even though the two may be talking again, Jay-Z says that there are a few things that they have to address. In order for the two to be as close as they used to be, they will also have to set some boundaries. He often refers to Kanye as his little brother and since they are in the same music industry, it is like a little friendly sibling competition. Everyone always wants to be the best in the industry, and with Jay-Z and Kanye, it is no different. There are a lot of different factors when it comes to their relationship and Jay-Z takes it upon himself to be like a big brother. The relationship between Jay-Z and Kanye is very complicated, but Jay-Z is optimistic that their rough patch will be water under the bridge.
5

FRENEMIES: Kanye Leaves Tidal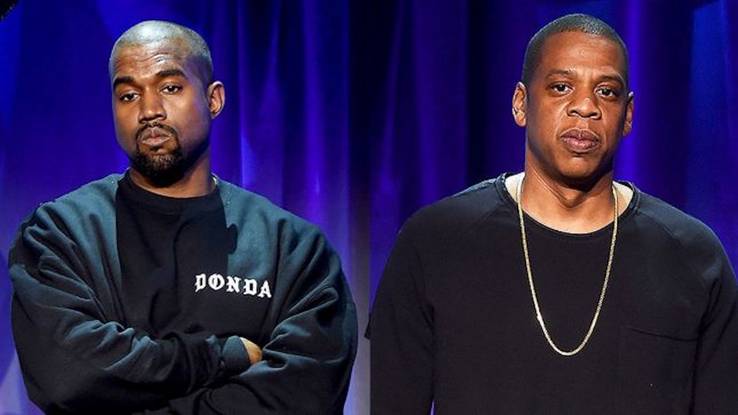 It was not long after the legal battle between both lawyers that Kanye was able to cut ties with Tidal and officially leave the streaming service. Tidal's rights were terminated, due to not being able to honor their financial obligations.  Kanye was told that he would of received a bonus since his album resulted in 1.5 million new subscribers, however, he never saw the money for it. Kanye had released his album, Life of Pablo, exclusively on Tidal and was one of the first artist to support the company. He was also told that he would be reimbursed for all the expenses for some of his music videos, which he did not receive a single cent for as well. Tidal refused to recognized the termination of Kanye's contract and Kanye also did not give it much attention. After the incident, Kanye took to Twitter and tweeted the now-deleted tweets that talk about how Tidal and Apple are messing up the music game and that they should just let the people have the music. TMZ claimed that Kanye is done with exclusive deals.
4

BROS: Rekindled Their Friendship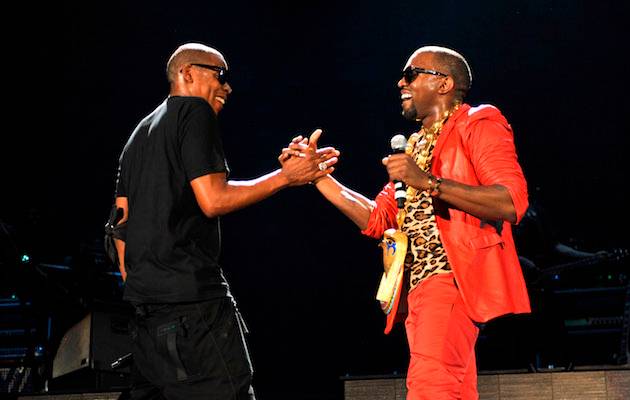 After not speaking for almost a year, Jay-Z and Kanye worked to rekindle their friendship. In an interview with T, Jay-Z stated that he hopes that when he and Kanye are old, they can look back and laugh about all of the things that happened between the two. Jay-Z admitted that the only way the two could rekindle their friendship is if they communicate with one another and address certain things. For example, Jay-Z stated that when Kanye brought his family into the drama, he was not happy and that was not acceptable. He also stated that there are things that Kanye does that make him uncomfortable and these things need to be addressed. He is also aware that he is not perfect, therefore, there are things that he does that Kanye may not be okay with. Jay-Z knows that there are complications that happen in relationships and those are the things that they must get through in order for them to be as close as they once were. Being able to have a conversation and express their thoughts, opinions, and concerns together will be very important in order to rekindle their friendship. There is still hope for the Watch The Throne duo.
3

FRENEMIES: Families Get Involved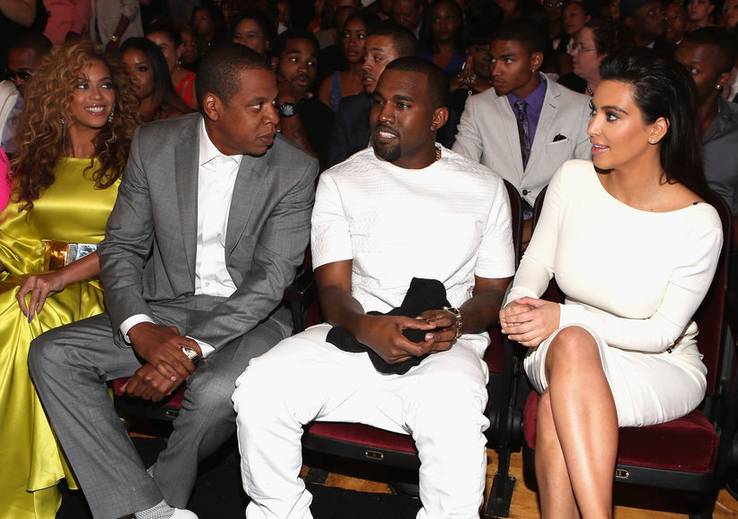 During Kanye's concert rant, he addressed his wife's Paris robbery. He claimed that Jay-Z only texted him asking how they were, which Kanye thought was not good enough. Kanye said that since they are like family, he should have came over and visited his family and ask how they were doing in person. Kim only received a phone call from them. Kanye believes that if they really cared, they could of asked in person and not over the phone, which seems impersonal to him.  Jay-Z also commented on this outburst about Kanye not being happy with just a phone call. In an interview with People, Jay-Z stated that he did not care what Kanye said, but what hurt him was the fact that he brought his wife and child into the drama. Jay-Z said that he and Kanye were able to get passed bigger issues, but now that he brought his family into it, he has a problem with it. During the rant, Kanye also mentioned that he was hurt because he heard that Beyonce would not perform if she did not win Video of the Year over Kanye and Drake.
2

BROS: Lifetime Support System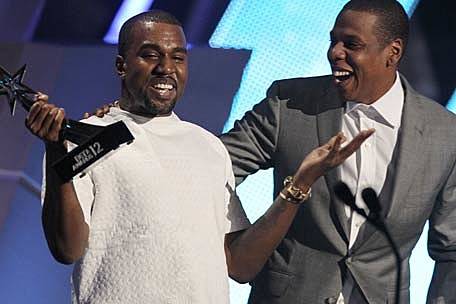 When Kanye first started working with Jay-Z at Roc-A-Fella Records, he may have not known that he was going to have a lifetime support system. Jay-Z and Kanye may have had their ups and downs when it came to their relationship, however, no matter what happens between the two, they have a special relationship that nothing can change. They have gone through a few rough patches in their relationship, but somehow, they always find a way to make amends and rekindle their friendship. Both artists support each other in anything they do and if they do not agree with it or do not want to be involved, they know to step back and not take if personally. Jay-Z and Kanye will always have a brother relationship. A lifetime support system is always great to have in the industry and having someone who helped you start your career always support you is a special thing. However, moving forward they should now know that any arguments that happen between the two is fair game for future song lyrics.
1

FRENEMIES: Mutual Understand Each Other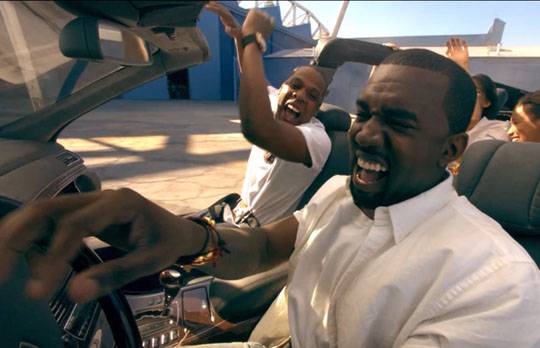 Despite all the good times and bad times Jay-Z and Kanye went through together, they will always have a mutual understanding of each other. Jay-Z is aware of the person that Kanye is and Kanye is aware of the person Jay-Z. Even though they may not agree with what they may do, they will always be friends and enemies. They may fight, but they will always find a way to make amends and will be there for one another. Both artists are individuals who have different out looks on life and the way they want to live their lives. They also have different views when it comes to their craft and both artists do what is best for one another. At the end of the day, Kanye did start his career under Jay-Z's record label, therefore, the pair will always have that connection. Jay-Z and Kanye know where they stand in each other's lives and they understand that at times they may not like what someone is doing, but they know that they should just step back and let them make those decisions on their own. Jay-Z and Kanye West will always be best friends and their worst enemies.
References: People, Cassius Life, MTV, Hot New Hip Hop, E Online, I Heart Radio, Page Six, NME, Fader, TMZ, People, New York Times
Source: Read Full Article