The 90's was an amazing time to be alive. Yes, we didn't quite have the internet (at least as we know it today) and the fashions were slightly bizarre but we had amazing stars, like those on today's list, to keep us entertained. And we had to make an effort to see them too! It was all VHS tapes and waiting for your favorite show to come on then, definitely no Netflix to make it easy.
Hollywood is a fickle place, what's hot today can change tomorrow so it's tough work for celebs to stay in the limelight. It's a place where one false move could spell the end of your career and that seems to be what happened to a number of our favorite 90's stars. A few have been able to make the transition into veteran performer status while others just went off the rails, even disappearing from Hollywood completely. Maybe being famous isn't so easy after all?
Today we are looking back at some of the most famous faces of the 90's and seeing who managed to stay on top, who sank hopelessly to the bottom, and who achieved cult status. Grab the popcorn, put on Clueless or Titanic, and let's begin.
19

glowed up – Mary-Kate and Ashley Olsen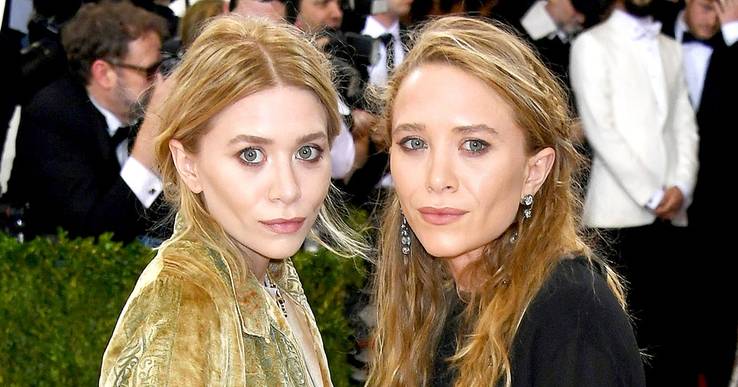 Collectively known as The Olsen Twins, Mary-Kate and Ashley are best known for their role as Michelle Tanner in Full House. These child actresses joined the ranks of the wealthiest in the world at their age for owning Dualstar, an entertainment company which produced 14 feature films. Dualstar fell dormant in 2007, but revived again in 2013 with a series of fragrances. Their combined net worth currently stands at $300 million.
They have also launched The Row, their very own fashion line which sells through top retailers worldwide. Inspired by Savile Row in London, they launched Elizabeth & James, a contemporary line inspired by vintage finds and items in their own wardrobes. This all started with Mary-Kate earning her reputation as a fashion icon for her homeless-look (not offensive at all). All things considered, the dynamic duo is doing pretty well for themselves.
18

Didn't – Amanda Bynes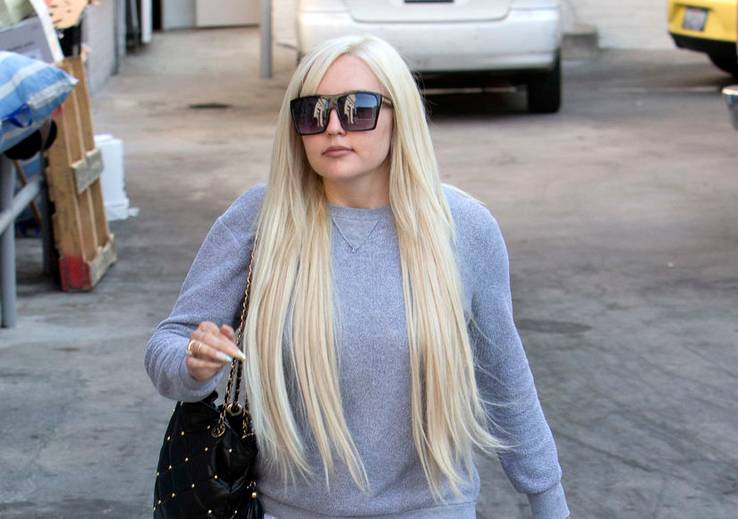 Amanda Bynes was a television hit in her early career raising to stardom for her various roles in All That and later became a regular on the kid's television channel, Nickelodeon, in the early 2000. She had some roles in movies, one of them being Easy A, but what remained in the headlines was continues run-ins with the law for driving under the influence. She also had a bit of an issue after which her parents stepped into her life, making her life more difficult.
Amanda announced in 2010 that she would be taking an indefinite step back from the limelight and in 2017 announced that she wishes to make a comeback but only on television. Let's hope she's managed to sort herself out for good this time!
17

glowed up – James Van Der Beek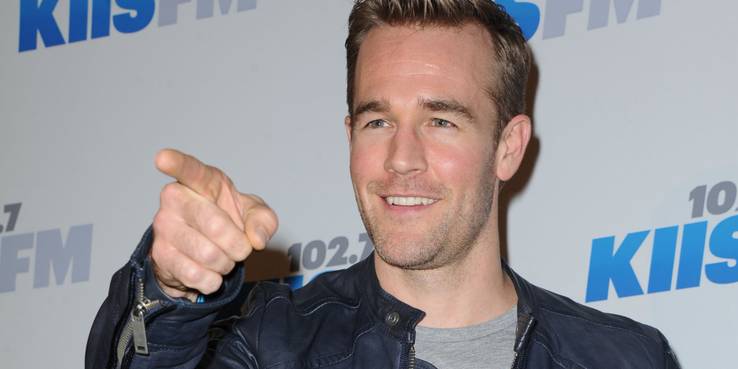 Better known as Dawson (you know you are good when your character is better known than your actual self), James continues to ride the wave of fame…even though sometimes his actual character is a fictionalized version of himself portraying Dawson. Let's face it, no 90's kid worth their weight in gold didn't swoon over Dawson and Joey's love story.
In his lifetime, James has starred or made guest appearances in 24 films and 26 TV Shows and has won 5 awards for his acting. He packs a punch of $10 Million in net worth (hey, still more than most of us will ever own). It seems like too much of a good thing might not be all that good… Dawson will haunt him forever!
16

didn't – McCauly Culkin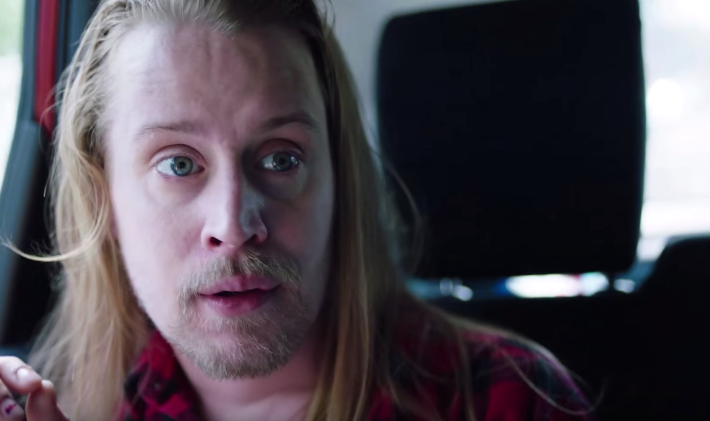 Macaulay Carson Culkin is the all-time favourite child star of the nineties! Who will ever forget those Home Alone movies? He also had some success with the Richie Rich movie but no follow-ups on that. He withdrew from the lime light at the end of 1994 which was also the height of his career. The fame was just too much for him and as he neared his teens he just fell apart.
He returned to his acting career in the early 2000s. He recorded himself eating pizza and posted in on YouTube as a marketing campaign for his upcoming rock comedy centred around pizza.
Presently he's doing voice work and has a few movies on the cards so we'll just have to see what the future holds for our fav 90's kid, but don't hold your breath. In a recent interview he reveals the real reason for leaving Hollywood was as a result of problems with his father.
15

glowed up – Leo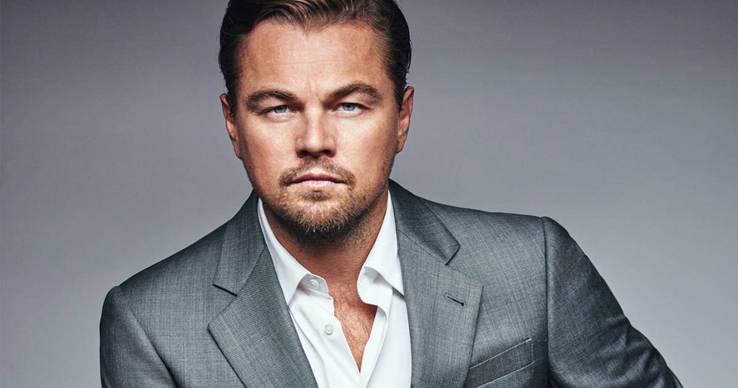 The man is nothing short of a legend. He was most likely the hottest male star of the 90's, adored by women (and more than a few men) worldwide. Titanic saw Leo quickly become a phenomenon worldwide. His role as the poor artist Jack Dawson shot him into superstardom, and the man became a household name. Titanic itself became a mega commercial hit, earning $2.187 million in box office sales.
He continues to wow his followers, not only with his skill as an actor, but that of a business mogul and philanthropist. Leo even has his own foundation dedicated to environmental issues. Some of his latest movies include The Revenant, Inception and The Wolf of Wall Street. He has won 11 Golden Globe awards and has been nominated for six Academy Awards. Hollywood's blue-eyed boy continues to be one of the most respected actors of all time.
14

didn't – Melissa Joan Hart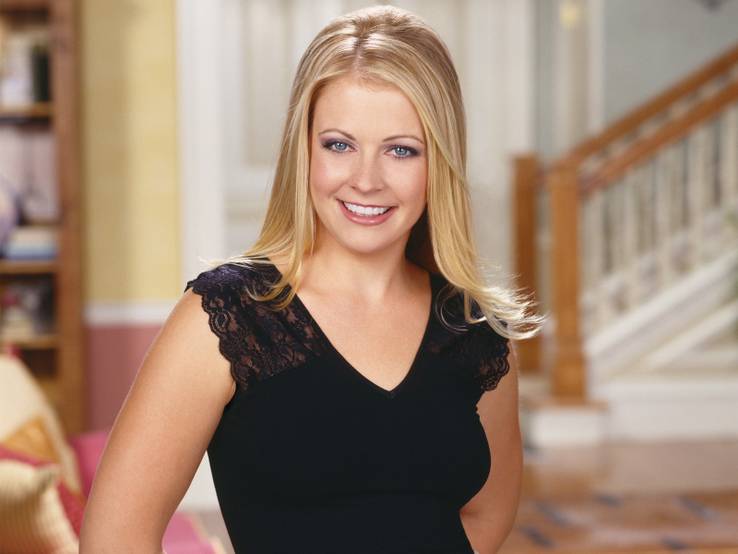 Can you remember Clarissa and Sabrina? If you lived in the 90's you definitely will! This was one hot show. Melissa's 90's hit Clarissa Explains It All got her nominated for four Young Artists Awards and she brought home three of those nominations. After the series ended she went to university for a brief stint but dropped out when she got cast in the series Sabrina: The Teenage Witch, which ran from 1996 to 2003.
In later years, Melissa and her husband opened a candy store but closed down soon after due to legal run-ins but later tried again when they collaborated on a clothing line called King of Hearts. Not quite what we would have wanted for our fav witch but it's better than nothing we guess.
13

glowed up – Kate Winslet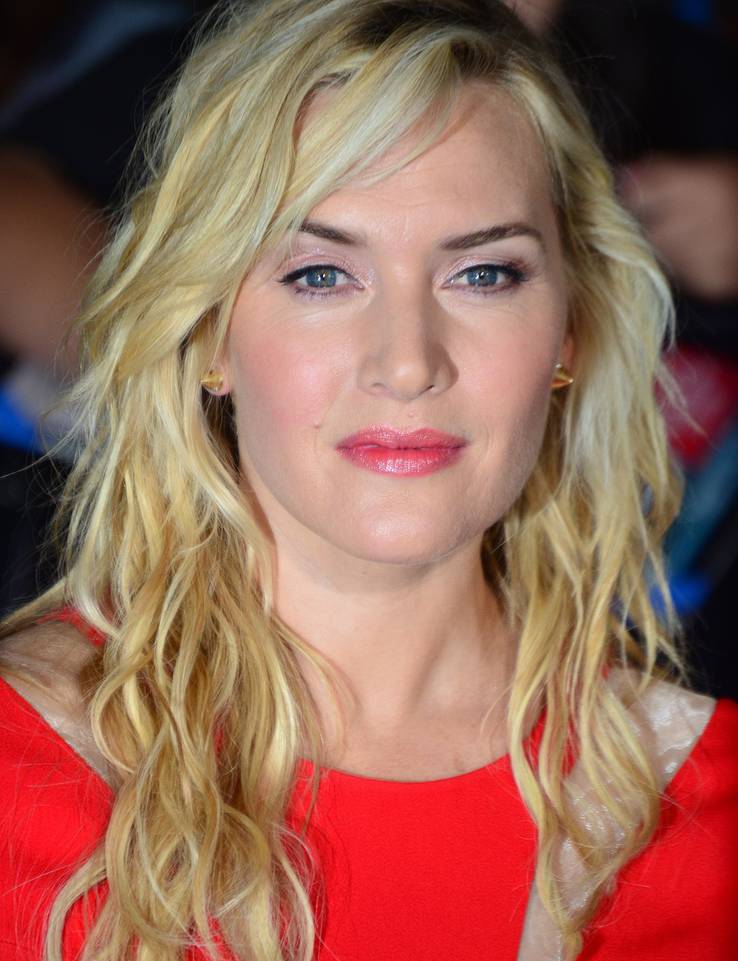 This timeless beauty earned her Hollywood stripes for her lead character, Rose, in Titanic in 1997. After this blockbuster there was no turning back for Kate (especially because of that painting scene). This gorgeous blonde has been dubbed a bright eyed ball of fire and has been voted one of the most beautiful people in the world. Her acting career flourished after her breakthrough, and she has since been awarded 6 Academy Awards.
Her latest work, Wonder Wheel, an American drama about a middle aged carousel operator earned won her Actress of the Year and the movie itself earned $15.2 million. Not only is she a bombshell on screen, but she also supports various humanitarian causes. We will always love Kate, for better or for worse!
Featured Today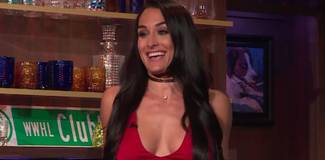 Nikki Bella Ditches Engagement Ring For First Appearance Since Cena Split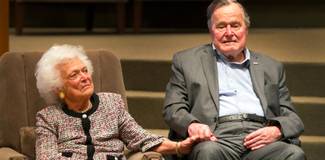 George H.W. Bush Sent To Intensive Care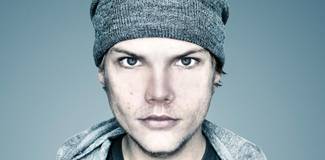 Avicii: DJ & Producer Dead At 28 Years Old

12

didn't – Katie Holmes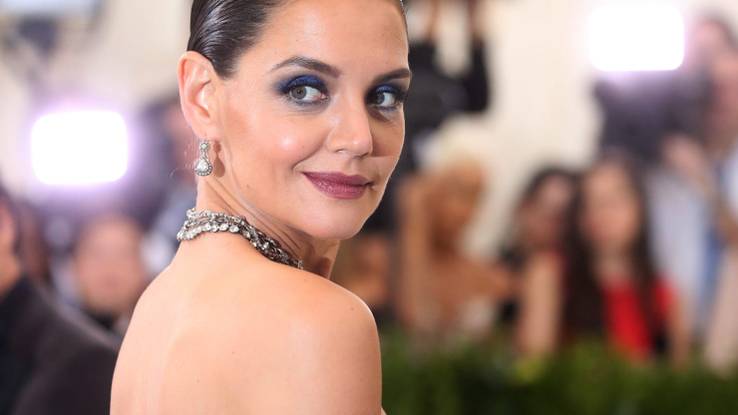 The dewy-eyed brunette with her open smile and soft nature might not be amongst the wealthiest of celebrities, but her filmography does include 29 productions. Katie Holmes hit it big with the 90's tv series Dawson's Creek. Her character Joey earned her a Teen Choice Award in 2003. Her latest role is that of Darlene Mills in Dear Dictator… which didn't score too well overall.
Possibly more than Dawson's Creek, her relationship with Tom Cruise won her a lot of media attention. Even though she was raised a Catholic, she started studying Scientology shortly after she and Cruise met. Soon after that they were engaged. Less than a year later, they gave birth to their daughter Suri. Regretfully their marriage only lasted for 5 years. This starlet might have still been shining if it weren't for the challenges in her personal life.
11

glowed up – Keanu Reeves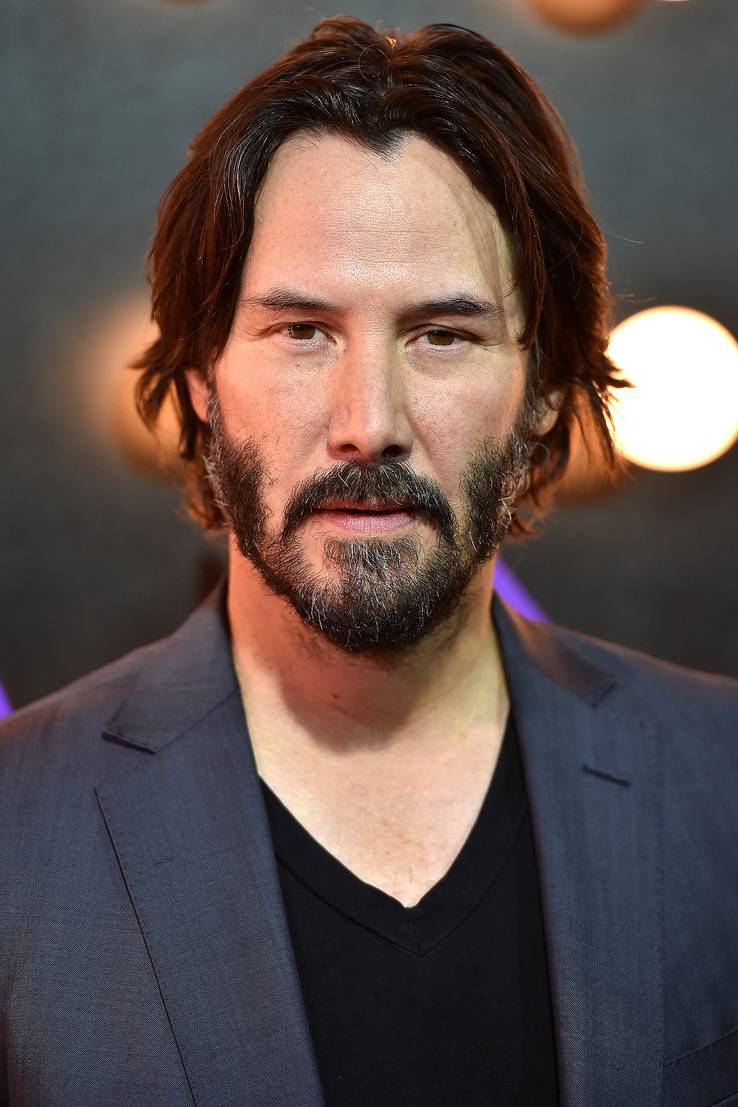 Keanu Reeves and the box office hit The Matrix are synonymous. Since 1985 he has been in 69 productions! The Canadian actor, producer, director and musician is most definitely still one of Hollywood's most wanted and of course, not bad to look at either.
It has been reported that he has made major charitable donations from his earnings of the Matrix trilogy, figures mentioned a range of around $80 million went to charity, of his estimated earnings of $114 million. He has received critical acclaims for the work that he has done in the movie roles that he has taken on and still, with all of this Matrix money floating around and the fame that Keanu has experienced, he remains a very private person and very family orientated.  We love that Reeves is still a modern day love on screen!
10

didn't – Neve Campbell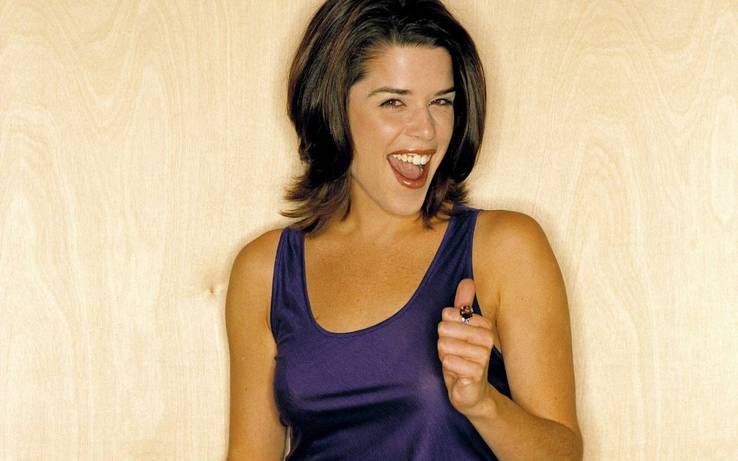 Is that you Sidney, can you hear me Sidney? Neve Campbell will possibly always be remembered as the star from the 90's hit thriller, Scream, where she played the title character; Sidney Prescott. The movie also did very well at the box office, raking in a combined $500 million worldwide and a number of sequels followed.
Neve has since appeared in some smaller productions and has also guest starred on some daytime television series like Medium, Grey's Anatomy and Mad Men. But since the early 2000's her appeal seems to have waned and she hasn't been able to hold on to her stardom. Maybe something will come along that will bring her into the mainstream again? We'd really love to see just a little more of Neve!
9

glowed up – Robert Downey Jr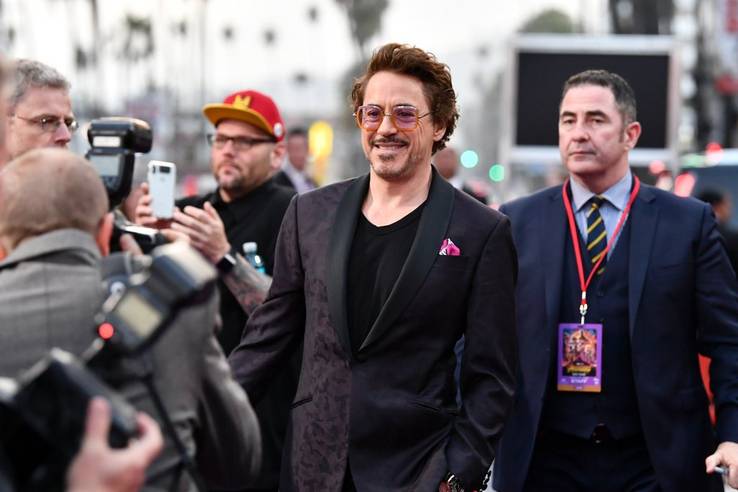 Robert Downey Jr had some early success in his career, as early as five! He debuted in a film called Pound. He began with minor off-Broadway productions including a stint at Saturday Night Live but only really made breakthrough when starring in Tuff-Tuff as James Spader's sidekick and from thereon starred in some other headliners.
Robert did have some hard times towards the late 90's with a lot of issues, but made a miraculous comeback in 2001 going on to star in the Block Busters like Sherlock Holmes, Iron Man and more. This landed him on the Forbes list of highest paid actors with an estimated earnings of $50 million for the year 2014 to 2015 but also an Academy Award nomination.  Robert continues to charm his global audience, and we look forward to his future successes.
8

didn't – Josh Hartnett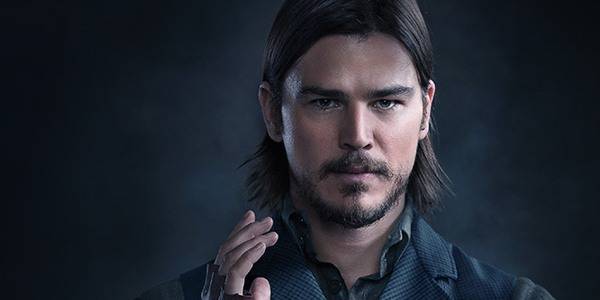 Josh had major success with movies like Pearl harbour and Black Hawk Down but then decided to stake a step back from blockbuster movies because he felt like had to be more in control of his own destiny. He was offered a role in the Batman trilogy but turned that down to star in a movie that he felt was more in line with his current views.
He continues to pick the roles he wishes to play in. You might remember him from a few of his post Black Hawk Down roles, such as 40 Days and 40 Nights or 30 Days of Night, but it's safe to say that his choice of roles really hasn't done that much for his career. But who knows, maybe Josh will still surprise us with a major comeback role!
7

glowed up – Sarah Michelle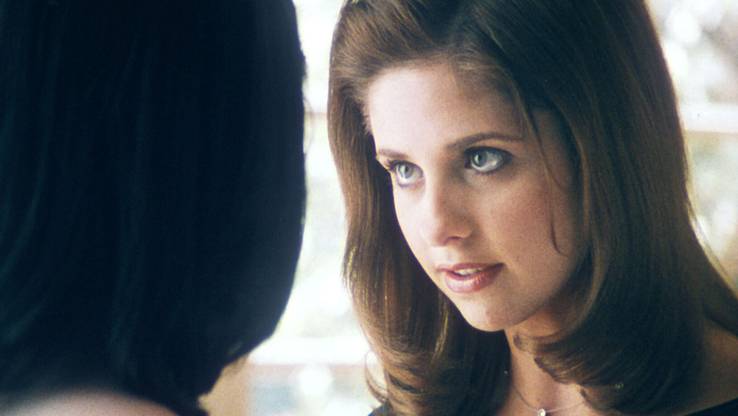 Sarah made her breakthrough on the all-time favourite daytime television show, All My Children in 1993. She then went onto woo teens with her 6 year show called Buffy: The Vampire Slayer along with her trend setting crop top, leather pants vampire machine kinda style. Yes, we all watched that show – be honest! She also had her share of slasher movie appearances, I Know What You Did Last Summer and Scream 2 and who can forget her portrayal of Kathryn Merteuil in Cruel Intentions?
Of late, Sarah is very involved with charitable events and also co-founded an e-commerce business that sells backing kits. Of course, we're sad that she didn't become the scream queen we were all hoping for, but if she's happy, who are we to judge?
6

didn't – Christian Slater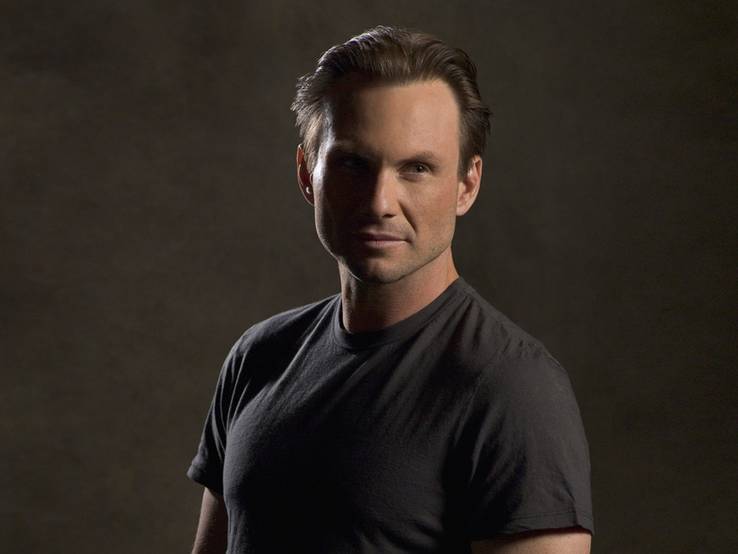 Christian Slater's career rose to a new high after the airing of Heathers. He got high acclaim and got compared to a young Jack Nicholson. He went onto star in the 90's blockbuster Robin Hood: Prince of Thieves alongside Kevin Costner and Morgan Freeman which brought a cool $390 million at the box office.
He hit some hardships later on with martial issues as well a brief run-in with the law for carrying a fire arm whilst trying to fly. He also appeared in a commercial for Nelson Mandela's 46664 campaign to bring awareness to the disease crisis in Africa.
Since Interview with the Vampire Slater has been keeping busy but we can't stay that he's turned out to be quite the veteran star that we hoped for.
5

glowed up – Britney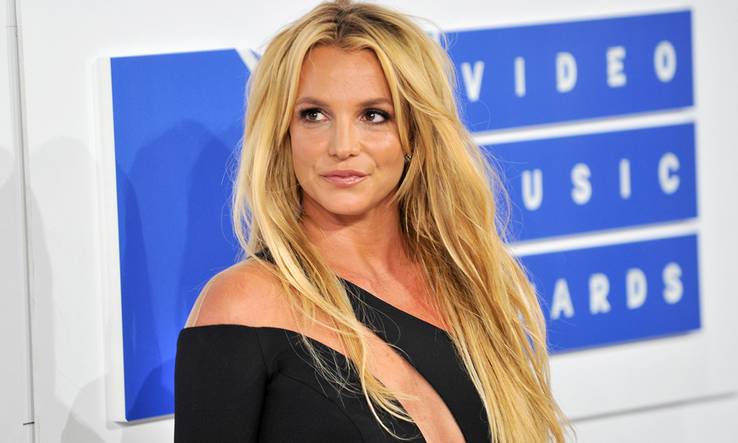 To shave or not to shave. Britney was BIG in the 90's. Every girl wanted to be her and every boy wanted to be with her. Her relationship with Justin Timberlake also got a lot of airtime along with her career. Those latex outfits appealed to everybody but after their split in 2002 things got a little out of hand. She had that whirlwind relationship with Kevin Federline and had some run-ins with the law for driving under the influence, driving with a kid on her lap. And who can forget the epic shave-a-thon.
Britney made the ultimate turn around in her life. She has released albums since then, and has managed to continue to sell out theatres. She is living a healthy lifestyle, has a beautiful family, and although she isn't coming out with singles left and right, everyone still loves her.
4

didn't – Ryan Phillippe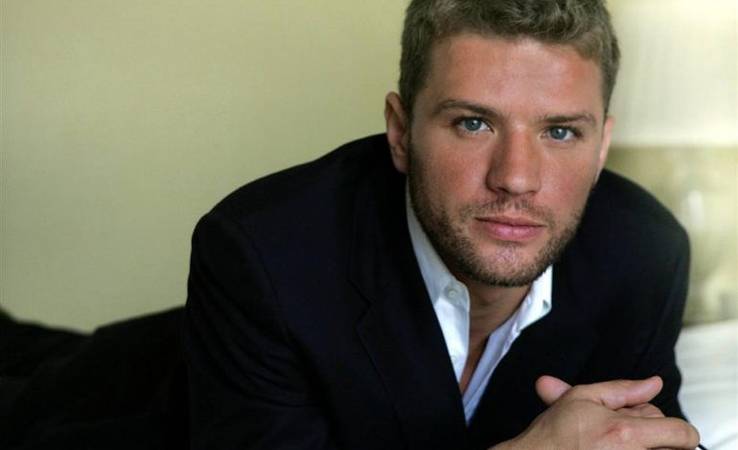 We all know what Ryan Phillippe did last summer, or do we? He starred in the 1997 horror film, I Know What You Did Last Summer which was a hit and led him to the role in 54 where he played alongside Salma Hayek. He's was THE teen heartthrob of the 90's and girls all over the globe were drooling over his performances in movies like Cruel Intentions.
But after his marriage to Reese Witherspoon, his career seemed to dwindle while hers took off (and still continues to do so). He appeared a few other supporting roles as well as brief appearance on Saturday Night Live and seems to be trying to break back into acting now. Let's hope he can make it happen!
3

glowed up – christina aguilera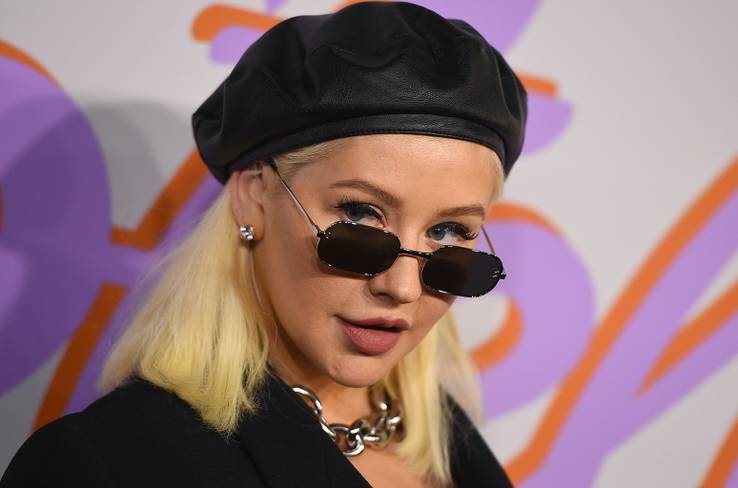 She's a genie in a bottle when it comes to reinventing her career. She started at the Micky Mouse Club and moved on to a racy music career which earned her the crown of Pop Princess as well as a spot on the Billboard Top 100. She started sweet and innocent with Genie In A Bottle which was a big commercial success and then produced the album Stripped which was also hit all round.
She later ran into some marital issues and decided to return to the basics. She focused on her family but also turned to the silver screen, where she starred in Burlesque, a musical and has a standing date as one of The Voice coaches. Christina is, and always will be, one amazing talent!
2

didn't – Jennifer Love Hewitt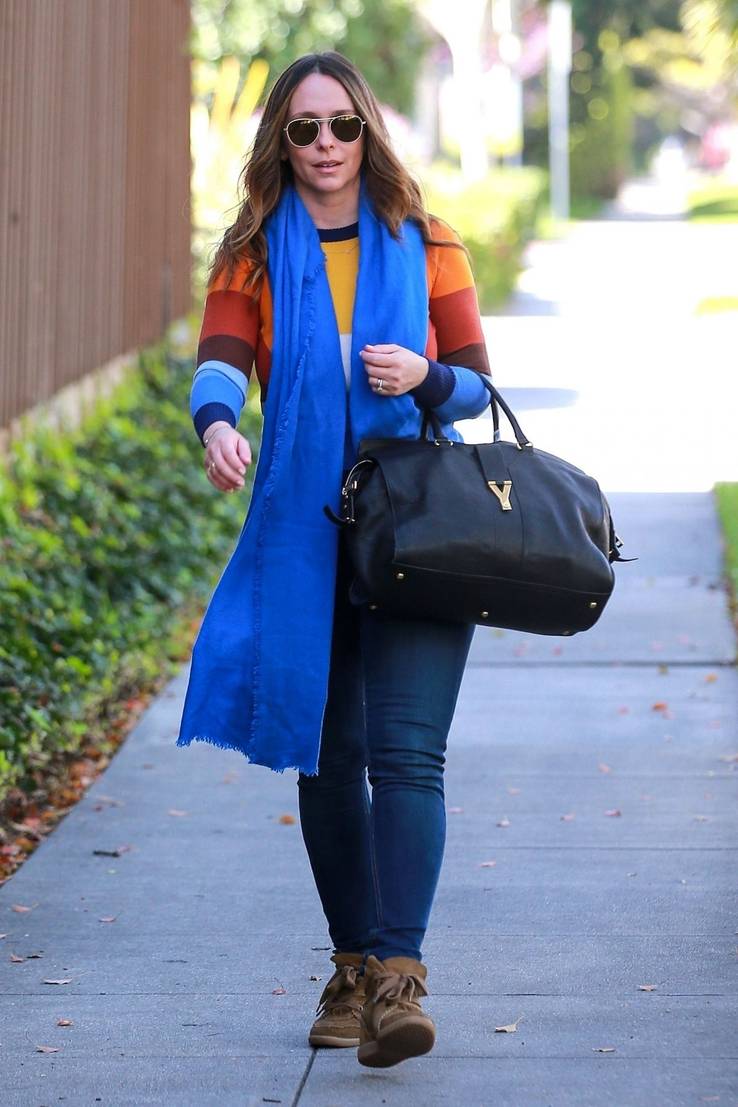 J Love is yet another star that found her fame on the Disney cutting floor which lead to her releasing her album Love Songs exclusively in Japan. But she really only made the headlines when she starred in the TV series Party of Five as well as the film, I Know What You Did Last Summer in 1997 and the sequel in 1998.
She since appeared in many daytime series as well as silver screen productions of which she also produced. Such as TV Films like The Client List. She also tried her hand at writing which lead to coining of the phrase "You know, making it sparkly downstairs." She is said to be working on a follow-up of her book, The Day I Shot Cupid, which was released in 2010.  Not quite what we hoped for, but we still love her!
1

glowed up – Spice Girls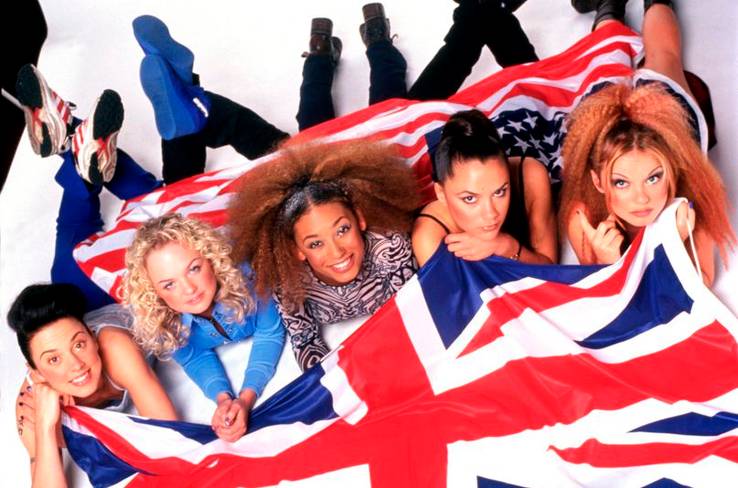 Basically, everybody knows who they are and sang along to a whole bunch of their favourite songs. Every girl wanted to be a Spice Girl and basically, every girl really, really wanted a pair of Spice Girl shoes. Believe this: if you were alive in the 90's, the Spice Girls were truly the hottest item on the menu!
The Spice Girls were huge during the 90's, they were five trendsetters who had a record of five consecutive one single hits. Their album sold seven million copies in the first two weeks. But very few of them, apart from Victoria Beckham, have actually managed to stay in the limelight. Perhaps their talent was something that could only happen when they were together? Oh well, it was fun while it lasted wasn't it? However, individually they have crafted a name for themselves, so we will give them this one.
(Sources: IMBD, PopSugar, People, VanityFair, Billboard)
Source: Read Full Article