The Rock needs no introduction. Dwayne "The Rock" Johnson has conquered Hollywood and the pro wrestling world.
He's an inspiration because of his warm personality and his loyalty to uplifting his fans. You only need to visit his Instagram to see how influential he is as a motivator.We've rounded up 10 of his weird rules that The Rock followed to achieve success.
RELATED: The 10 Richest Wrestlers In The World
Click the button below to start this article in quick view
10

He has a strict sleeping schedule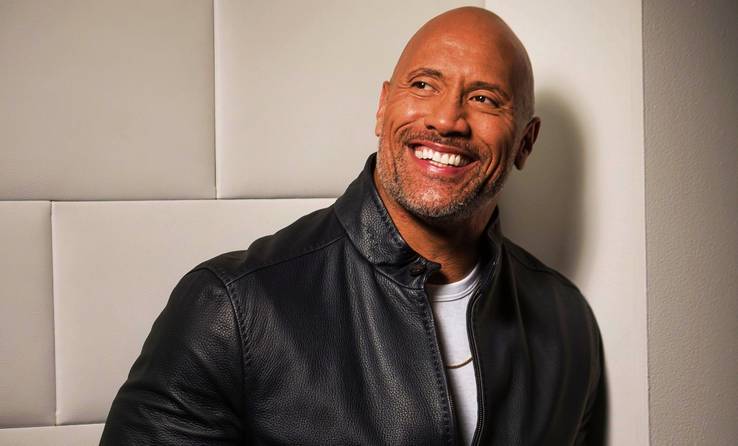 Successful people don't follow normal sleep schedules like us. And it makes sense. When you have a to-do list as long as your arm, sleeping is wasting valuable time.The Rock is one of those people.He aims for three to five hours a night. He says: "The only thing that's regimented is I have to wake up before the sun gets up. And I have my two hours alone when no one else is up and the house is quiet." He dedicates the morning to plan his day, meditate and work out.
9

He has a crazy workout regime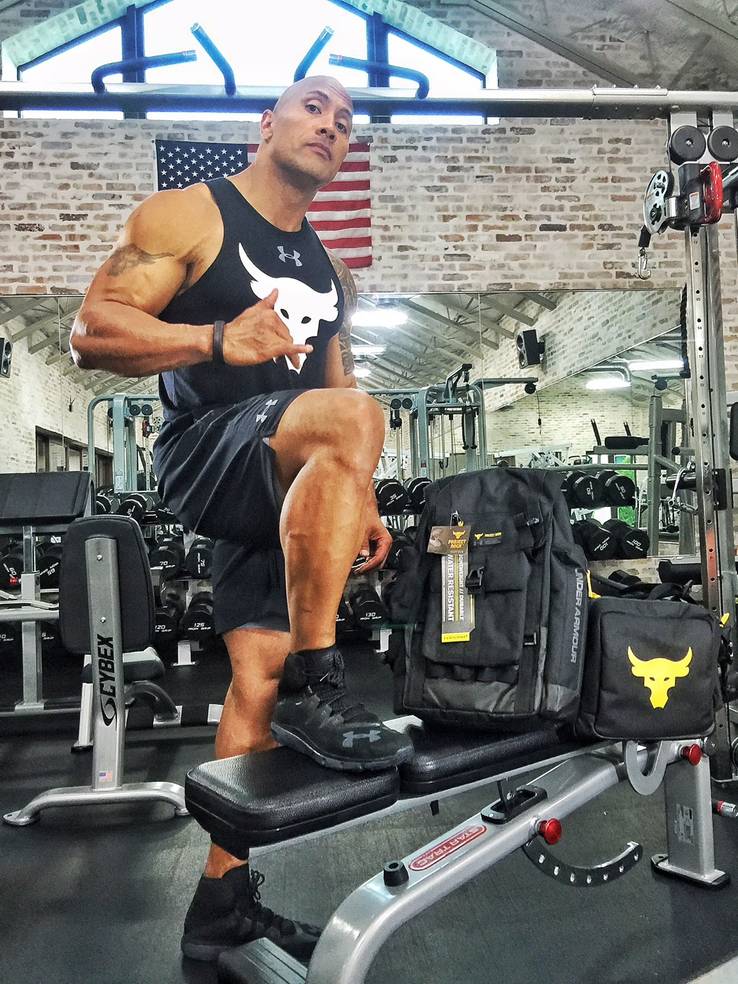 The Rock is all about working out. As an ex-college footballer and semi-retired professional wrestler, he knows how to stick to a killer workout regime to help maintain his muscular physique.
RELATED: The 10 Most Valuable Houses In The World
Everyone successful knows you need to keep a healthy body and a healthy mind. And The Rock takes this to an extreme. His splits his workout over seven days and divides it into a pyramid scheme. He starts with a higher amount of reps and a lower amount of weight. Each week you increase weight and decrease reps to improve your upper and lower body strength. Continue this for a month. Afterward, The Rock resets back to Week 1 of the routine but increases the weight. If he has an upcoming movie (as he usually does!), it takes him 3-4 months to get in shape for a movie role.
8

His Diet Is Insane
Ever since The Rock burst into the ring asking the audience "Do you smell what The Rock is cooking?", he got us wondering. Anyone interested in fitness knows how important protein is to build muscle. And, of course, The Rock takes it onto a whole new level.
To maintain his iconic physique, he has to eat over 5,000 calories a day. He spreads these over seven meals which include 2.3 pounds of cod, eggs, steak, chicken, vegetables and potatoes. Fun fact: in one year, The Rock consumes more than one-third of a ton of cod alone. That's a lot of fish!
7

He puts the audience first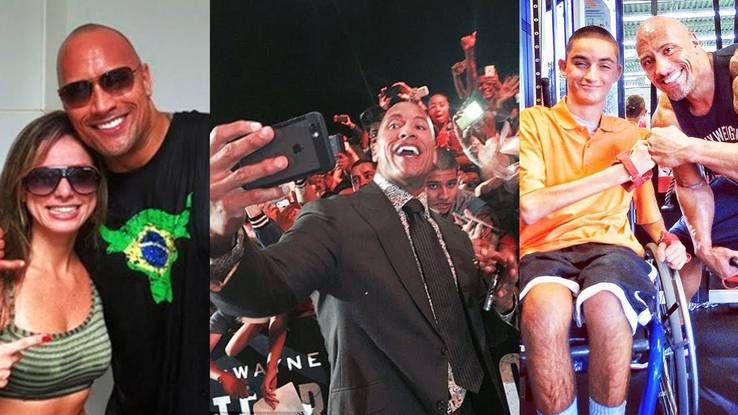 The Rock has always believed that the audience takes center stage. A few years back, he said: "I learned that the most important relationship I will EVER have in business in the relationship I have with my audience." Since then, he always carves out time to show fans his appreciation. Fast forward to 2019 and The Rock stays true to his word. Stephen Merchant, the director, praised The Rock for surprising fans.
Merchant tweeted: "…No studio boss / contractual obligation made him surprise fans after the screening of @FightingWMyFam. He has the busiest schedule in the world but still finds time to put, as he says, "audience first". Few actors find time to show their fans love and it's safe to say, he's worth the 131 million Instagram followers.
6

He believes it's okay to change dreams
Every successful person has failed at one point in their life. And The Rock is no different. His failure story is poignant, even though he eventually found success, his dreams didn't work out. The Rock shared a video in Instagram with the Vancouver skyline in the background. In it he talks about his time he was cut from the Canadian Football League, which had been a long time dream of his. 
RELATED: The 10 Richest Kid Actors Ever
"Dreams shattered, sent home with seven bucks in my pocket." He ends the video on a positive note and tells his followers: "You gotta get up. You gotta have faith that the one thing you wanted to happen oftentimes is the best thing that never happened."
5

He believes in consistency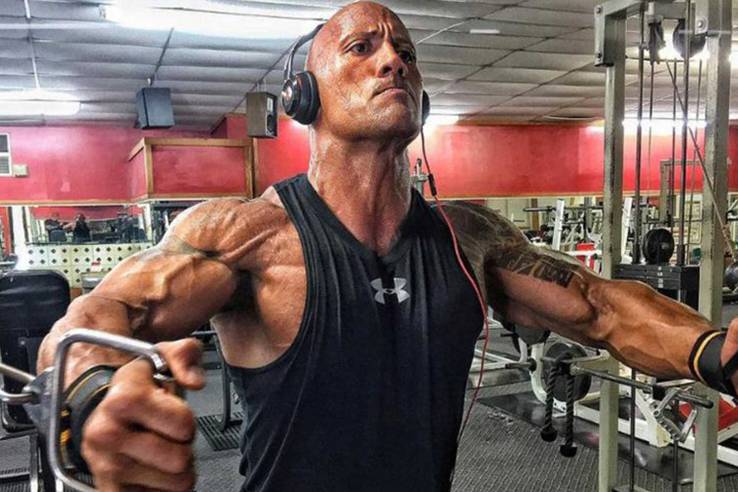 You may wonder, how many movies has Dwayne Johnson starred in? The answer is 104. Some were WWE features but the fact he's had that many appearances over 23 years is admirable. He proves that consistency is key.He says: "Success isn't always about 'greatness', it's about consistency. Consistent hard work gains success. Greatness will come." Follow The Rock's advice: if you show up every day and work hard, you can achieve anything.
4

He believes the world doesn't owe you anything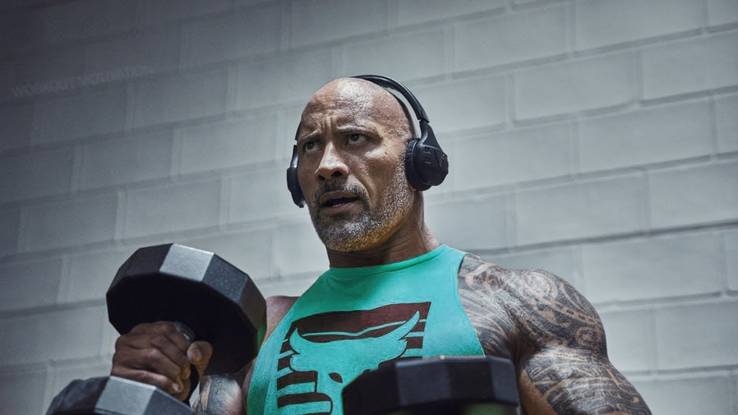 The Rock goes hard at everything he does. He says: "Blood, sweat and respect. First two you give, last one you earn."Whether you're switching careers or trying to land a dream job, work so hard people have to notice you. Follow The Rock's advice: go full throttle and do anything to reach your full potential.
3

Take every chance you can take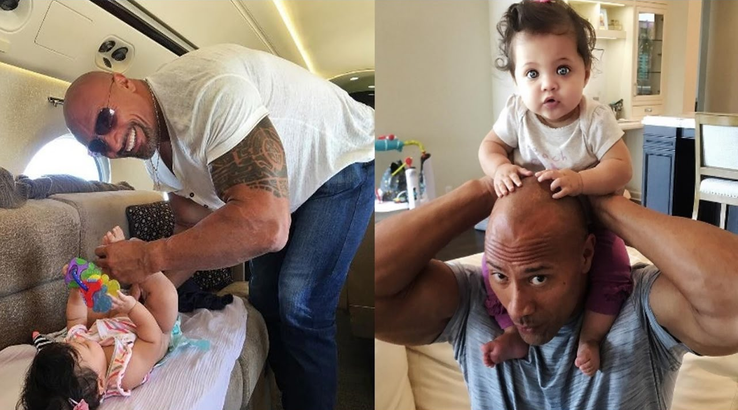 You can't sit back and watch your dreams pass by. Every chance you get to get closer to your goal is a great opportunity. And you can't take that lightly.
RELATED: 10 Jobs Celebrities Had Before They Were Famous
Quoting from The Rock himself, he said: "When you walk up to an opportunity's door, don't knock it. Kick it in, smile and introduce yourself." Get out there, seize every opportunity and do it with passion.
2

He doesn't believe there are secrets to success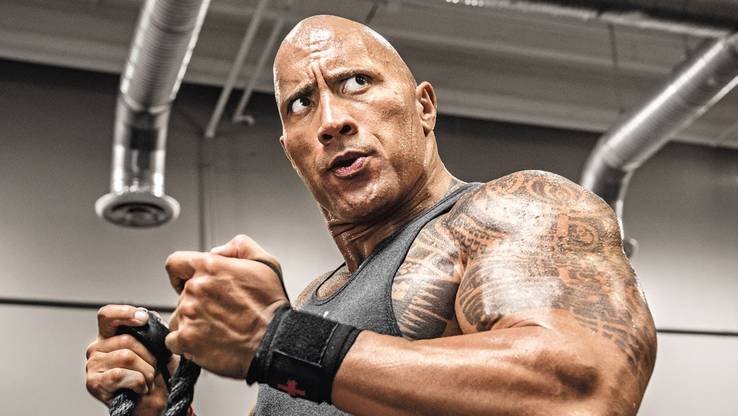 We all mythologize about success as if it's only for the select few. The Rock doesn't believe this is always the case.
When asked about the secret ingredient to success, The Rock said: "There are no secrets. Be humble. Be hungry. And always be the hardest worker in the room."
1

He believes in visualizing your goals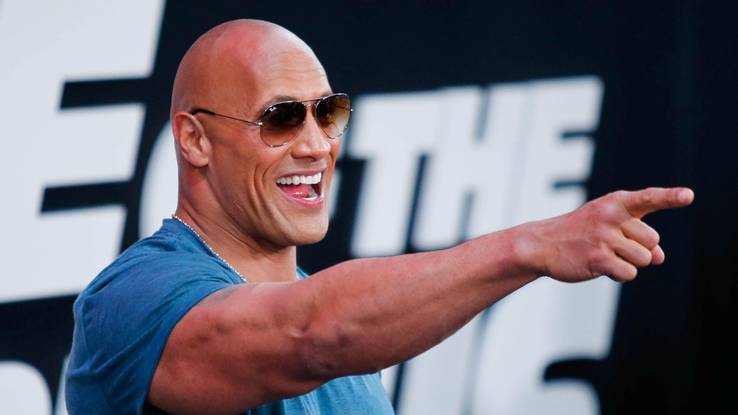 The Rock believes in reflecting. The only way you will achieve success is to consider your past and reflect on your future. He says: "Think back five years ago. Think of where you're at today. Think ahead five years about what you want to accomplish. Be unstoppable."
This exercise will inspire you, especially if you're doing the work. Visualizing is important as it lets you focus on the next goal(s) you want to conquer.
NEXT: 10 Wild Reasons Celebrities Have Been Sued
Tags:
Dwayne Johnson,
The Rock
Source: Read Full Article