A company that seems to be taking over the media landscape, these days when talking about Disney it seems like Marvel or Star Wars are the main points of conversation. However, that company's media empire is vast, to say the least, and things like the Disney Channel oftentimes don't get the credit they deserve.
A television channel that has been around for many years and produced a seemingly endless array of content, The Disney Channel has achieved a lot of success. Able to show such incredible staying power in large part due to the many hit series and movies it has aired, the channel has created one new star after another. With a large percentage of their productions centered around young girls, this left us wondering which one of their formerly popular stars are still successful and which aren't. Realizing this inspired us to put together this list of eleven "it" girls from Disney who are still turning heads and eleven who have given up or should.
In order for an actor to be considered for this list, they first and foremost need to have played a notable character on a Disney Channel show or movie. Failing that, we all considered actors that became famous because of acting in several Disney produced theatrically released movies in a row. On top of that, since this list is about "it" girls we only looked at the female stars of these productions. We also limited the Disney projects we looked at to ones that were produced in 1980 or later. Other than that, the only other criteria is that when it comes to the actors from TV shows only series regulars were in the running. As a result, you won't find any television guest stars here.
22

Turning Heads: Aly Michalka – Phil of the Future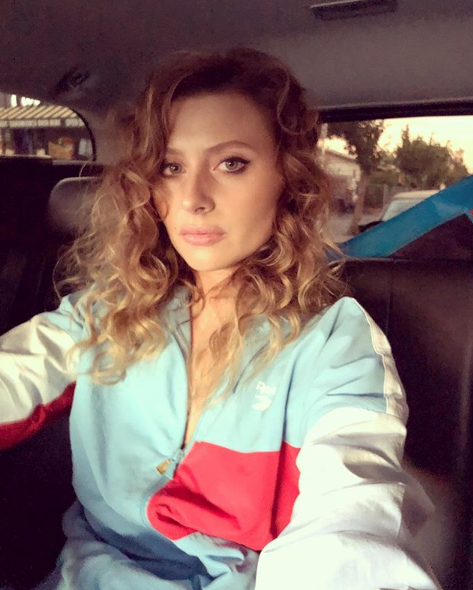 A show based on a family of time travellers that are stranded in the past they traveled to, in Phil of the Future Aly Michalka played Keely Teslow, the main character's best friend. The sole star of the show to play a character that did not come back in time, on the surface this may make it seem like Michalka had the least fun of the show's main actors. However, she got to watch in bemusement as the other actors we were written to be confused at the most mundane of modern concepts. Introduced to people through this part, as it was her debut role on either television or movies, when the series came to an end Michalka moved on to non-Disney Channel opportunities.
One half of a musical duo with her sister AJ, the two of them have released three albums and appeared on several soundtracks, on top of having their lives chronicled a part of an MTV special. Despite that, Aly Michalka continues to make the largest entertainment impact as an actor. This is due to her ability to be cast in recurring roles in several high-profile TV shows, including Hellcats, Two and a Half Men, as well as iZombie. On top of that, she has also appeared in movies like The Roommate and Grown Ups 2 in addition to playing the main antagonist in the fantastic teen comedy Easy A.
21

Gave Up: Ashley Leggat – Life with Derek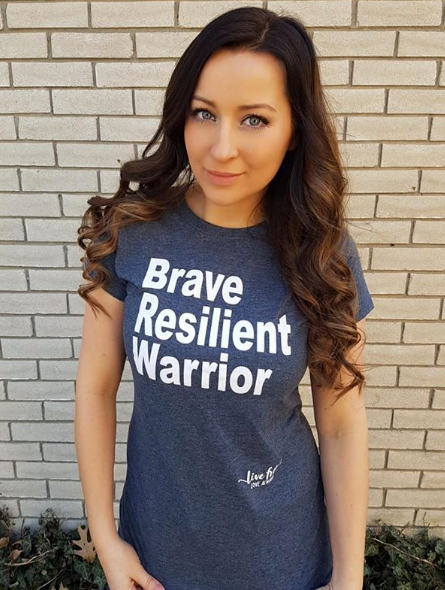 A family show that was filmed in Toronto and aired on The Disney Channel in between 2005 and 2009, Life with Derek featured a largely Canadian cast. Among the Canucks at its core, Ashley Leggat was cast as Cassandra "Casey" McDonald, the eldest daughter of the family at the core of the show. Also tapped to play a supporting character in a major Disney feature film, Confessions of a Teenage Drama Queen, it seemed like Leggat had built a relationship with the massive company. However, since then she sadly has never been given an important role in a production related to Disney.
Clearly, continuing to work hard to find a role that would take her career to another level over the years, since Ashley Leggat stopped starring in a Disney Channel show her prospects have not taken off. In fact, her only other notable role seems to have been appearing in a TV movie named The Perfect Roommate and that it didn't exactly get blockbuster ratings. Married to a hockey player who used to play in the NHL, Jeremy Williams, they welcomed a daughter into the world in 2017. Since then, in terms of content created for public consumption, her main focus seems to be on her YouTube channel that has just over five thousand subscribers.
20

Turning Heads: Brenda Song – The Suite Life of Zack and Cody & The Suite Life On Deck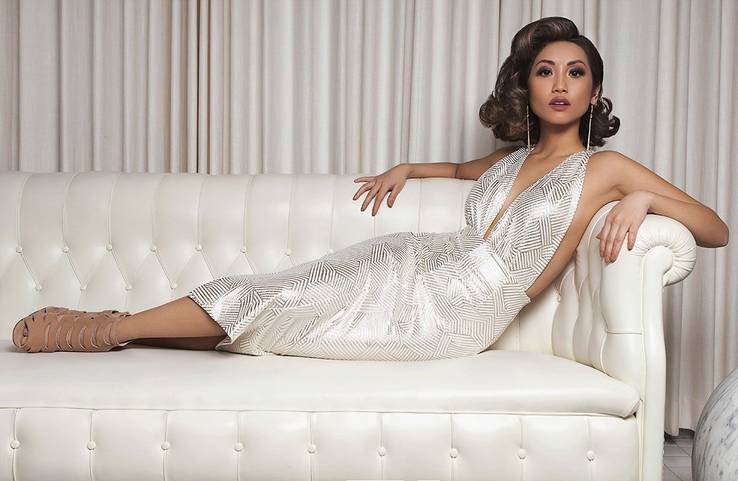 An actor whose first foray into the pop culture world was somewhat unique, Brenda Song started out after she was spotted in a shopping mall and she became a "child fashion model." Despite that, it did not take long for her focus to shift towards acting, an industry in which she has found success ever since. Debuting on the big screen in the movie Santa with Muscles, which starred Hulk Hogan, Song then went on to appear in a long list of family friendly content, including Nickelodeon shows. However, things really took off for her after she garnered the attention of the Disney star making machine.
Able to land a recurring role in Phil of the Future, she was then cast as London Tipton, a character that starred in both The Suite Life of Zack and Cody and The Suite Life On Deck. Finishing up with the Disney Channel in 2011, since then, Brenda Song's career has continued to find constant success.
Still, principally known as a television actor, she earned recurring roles in shows like Scandal, New Girl, Dads, and Pure Genius. If that weren't enough, she also guest starred in several well-known shows like Robot Chicken, The League, and Life in Pieces. On top of all of that, Song also has a recurring role on the show Station 19, which is set to return for a second season next year.
19

Gave Up: Madison Pettis – Cory in the House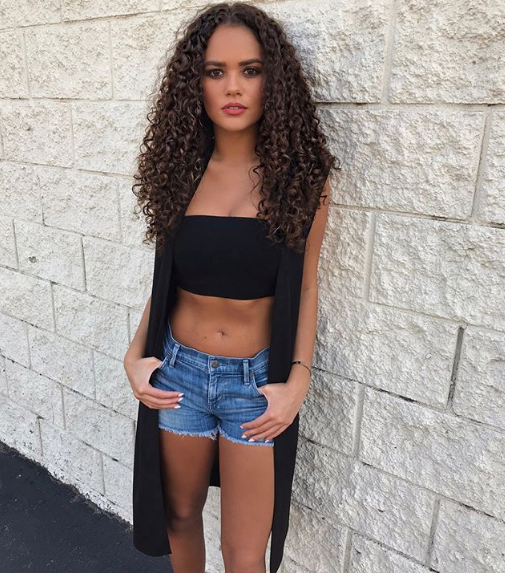 An actor that was a highly in-demand child actor, Madison Pettis was cast in several major roles like her lead role in the Disney Channel, show Cory in the House. Cast as the daughter of the President of the United States in that show, her character had a mischievous streak a mile wide. Also co-starring in the Disney movie The Game Plan in the same time period, she shared the screen with Dwayne "The Rock" Johnson, who is now one of the biggest film stars in the world. However, in the years since then, she has not been able to work with other people of his caliber.
Continuing to stay on a roll for a while, prior to 2015, Madison Pettis earned recurring roles in TV shows like Phineas and Ferb, Jake and the Never Land Pirates, Life with Boys, as well as Lab Rats. That said, in the years since then, she has only received a handful of voice roles, single-episode appearances, and a small role in the show The Fosters.
In fact, so far in 2018, she has only been a part of a single project, Sofia the First in which she provided a voice for one episode. Nineteen years old currently, we think it would be best if Pettis did not put all of her eggs in the acting basket, even though she has many years to live and things could always turn around.
18

Turning Heads: Hilary Duff – Lizzie McGuire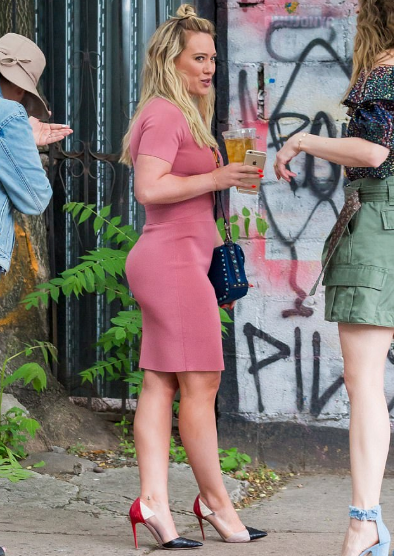 Someone whose Disney Channel career was horribly mismanaged by the powers that be at the network, Hilary Duff should have been a mainstay there for years. We say that because Lizzie McGuire, the show she starred in on the channel, was immensely popular, to say the least. Despite that, someone got the bright idea to lowball her when it came to time for her to receive a raise which led to Duff quitting the series. In fact, her mom was so appalled that she told Entertainment Weekly that "Disney thought they'd be able to bully us into accepting whatever offer they wanted to make".
Still, despite that, the series earned a theatrically released film spinoff, The Lizzie McGuire Movie. Able to hit the floor running, for a time in the early to mid-2000, Hilary Duff seemed to be everywhere in the entertainment world.
A successful singer almost immediately, she has released several hit songs over the years, including "So Yesterday", "Sparks", "Come Clean", "Fly", and "Tattoo". Far from finished as an actor as well, she also starred in movies like the Cheaper by the Dozen series, A Cinderella Story, and Material Girls among others. These days she may be several years removed form the height of he career, but her life is still heavily followed to this day, for positive reasons. Still releasing music regularly, she also garners headlines with things like the time she joined Tinder.
17

Gave Up: Christy Carlson Romano – Even Stevens/Kim Possible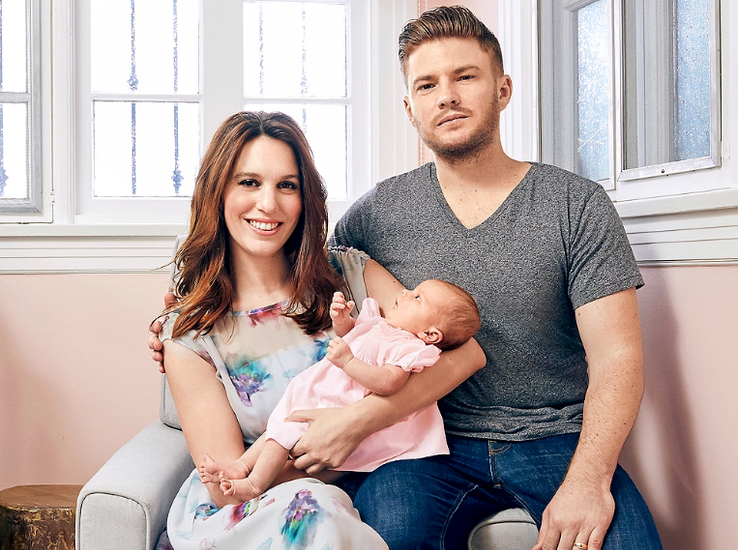 At one time a mainstay of The Disney Channel, unlike most people on this list Christy Carlson Romano was cast in a two massive series that aired on that network. First making her mark as one of the stars of Even Stevens, in that show she played a member of the titular family and was only exceeded in importance by one other actor, Shia LaBeouf. However, that show came to an end after three seasons, which is why it was great for her that Romano had was already cast as the lead in another Disney Channel show. Tasked with providing the voice to the titular crime fighter in the animated Disney Channel show Kim Possible, she played that character over four seasons.
Best known as the star of two shows that ceased creating original episodes by 2007, since then, Christy Carlson Romano has largely been making a living on her vocal talents. In fact, since that year, she has only found herself in the lead role of television movies, including a sequel to a cult classic early nineties movie The Cutting Edge. Additionally, she recently earned a role in another Disney Channel project, Big Hero 6: The Series, but this time around she is listed thirteenth on the cast sheet and in the movie her character was silent. In short, from a professional perspective, she is no longer on fire.
16

Turning Heads: Raven-Symoné – That's So Raven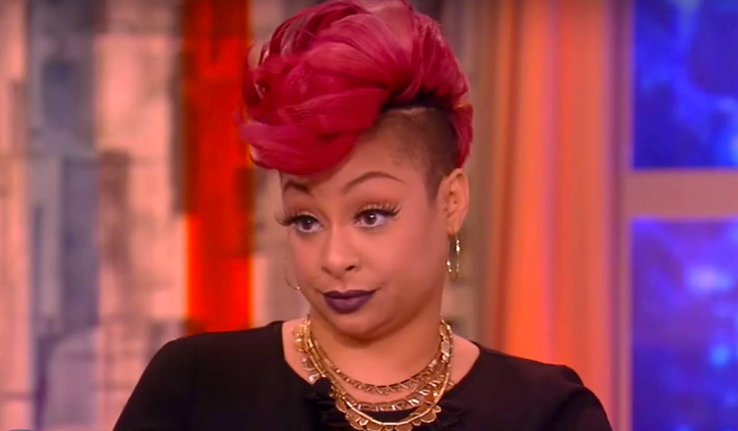 Introduced to most people when she was only four years old, Raven-Symoné was added to The Cosby Show in order for there to be a youngster for Bill Cosby to comically react to. While that show no longer holds the cache it once did, for horrible reasons, at the time it was a very big deal that she landed that role. From there going on to star in Hangin' with Mr. Cooper, when The Disney Channel came calling Raven-Symoné had already had an impressive career.
Still, when she was given her own show that aired on the station, That's So Raven, it made her an even bigger deal.
Initially leaving the Disney Channel for the most part in 2007 after her series came to an end, at the time, it seemed like her career may hit the skids. However, when she landed a voice role in the popular Tinkerbell movies and also appeared in the comedy film College Road Trip it seemed that would not be the case. Furthermore, she popped up in a number of series like Empire, Nashville, and State of Georgia, as well as being named a co-host of The View. Still notable wherever she goes, Raven-Symoné has also recently returned to The Disney Channel as the star of a revival of her former show named Raven's Home.
Featured Today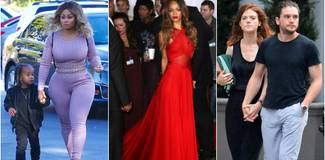 25 A-Listers Reveal Their Real Names (And It Totally Surprised Us)

10 Co-Stars Who Dated In Real Life (And 10 We Wish Would Date)

25 Blonde Actresses That Hollywood Just Can't Get Enough Of

15

Gave Up: LaLaine Vergara-Paras – Lizzie McGuire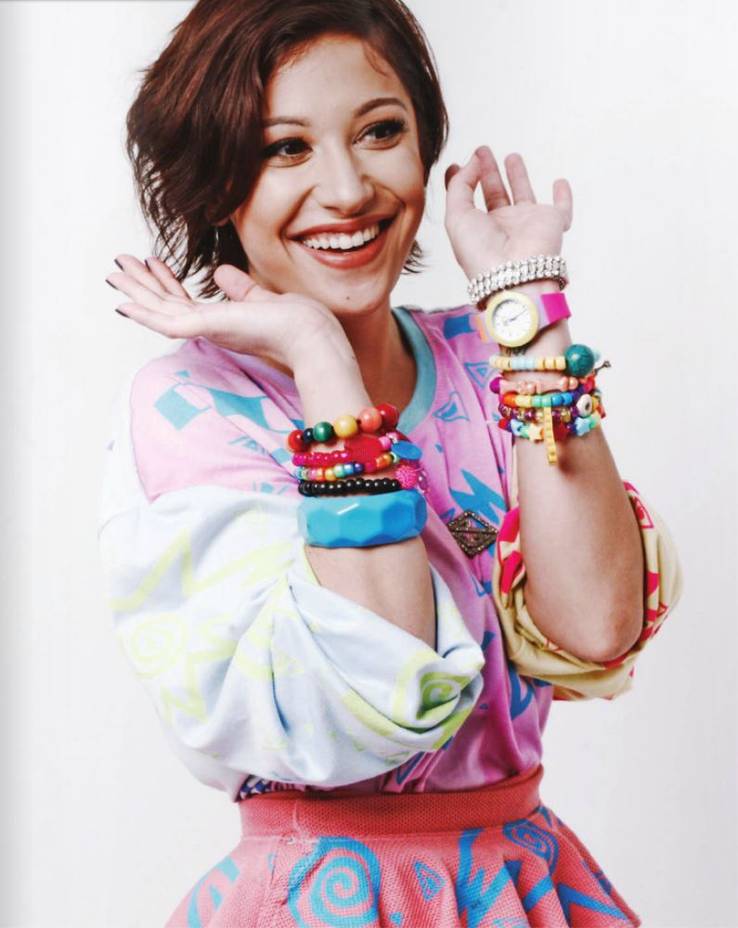 A show that came to a premature end, as we've already touched on, Lizzie McGuire was pretty close to a sensation for The Disney Channel during its heyday. The second biggest star of that show, LaLaine Vergara-Paras' performance as Miranda Sanchez was a big part of what made the show work. In fact, we'd go so far as to say that we think the series would have failed if her character was played by someone that was less likeable. For further proof of LaLaine's importance to The Disney Channel at that time, she also was a major part of Express Yourself, a series of segments that appeared in between shows on the network.
An actor that has not appeared on film or television for a very long time at this point, her career seemed to hit the skids pretty hard after she was arrested for possessing an illegal substance. Actually, things went so downhill for her acting career at the time that she has only appeared in some web series, a micro-budget movie and in Easy A in a tiny cameo role since that incident. That said, we are pleased to say that she seems to be happy to leave Hollywood behind as she focused on her music career.
14

Turning Heads: Bella Thorne – Shake It Up
One of many shows that aired on the Disney Channel that came to an end after three seasons, for some reason it seems as though the network saw that length as perfect. Either way, Shake It Up introduced many people to two big stars, one of which is Bella Thorne. Cast as CeCe Jones, Thorne's character and her best friend land roles on a dancing show, which forces them both to deal with the perils of local fame. A storyline that Thorne must have been able to relate to, she was the perfect person to play the character.
Since leaving the Disney umbrella for the most part in 2013, it has seemed like Bella Thorne has made successful efforts to leave her once sticky sweet image behind. Able to do this through things like starring in the show Famous in Love, Thorne also played a pivotal role in the horror show Scream.
Also a major success in the film world, she has starred in major movies like Blended, Alexander and the Terrible, Horrible, No Good, Very Bad Day, The DUFF, and far too many others to list here. In addition to her acting career, there is also no ignoring the level of attention Bella Thorne's personal life receives, especially after she courageously shared her experiences with abuse online.
13

Gave Up: Bridgit Mendler – Good Luck Charlie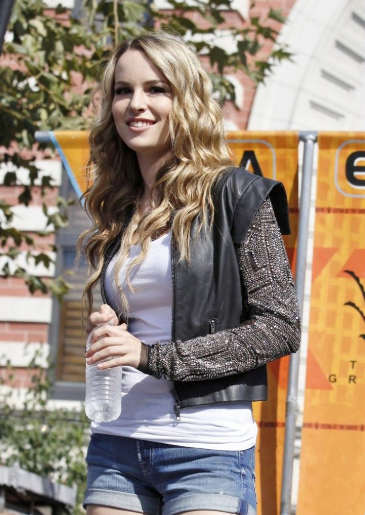 Someone that had only appeared in three mostly forgotten movies and a soap opera episode by 2009, everything then changed for Bridgit Mendler. Able to garner the attention of the powers that be at the Disney Channel, she made her debut in the show Jonas and was then given a recurring role in Wizards of Waverly Place. Clearly able to please her bosses with her work in those series, she was given a huge promotion when she began playing the main character in the Disney show Good Luck Charlie. Continuing to play that role over four seasons, the show was a big enough hit that it also received a TV movie as well.
Stepping out of the Disney Channel shadow in 2014, at first, it seemed like Bridgit Mendler was still destined for big things.
We say that because she began to star in the NBC sitcom Undateable starting the following year. A series that ended after its third season came to an end, since then Mendler has appeared in two episodes of Nashville and she has a mostly unanticipated movie on the way. Also, a singer that has been performing throughout much of her career, her last album came out in 2016. Unfortunately, that album, Nemesis, was only able to land on the US Billboard Independent Album chart and it didn't even do well there.
12

Turning Heads: Britney Spears – The All New Mickey Mouse Club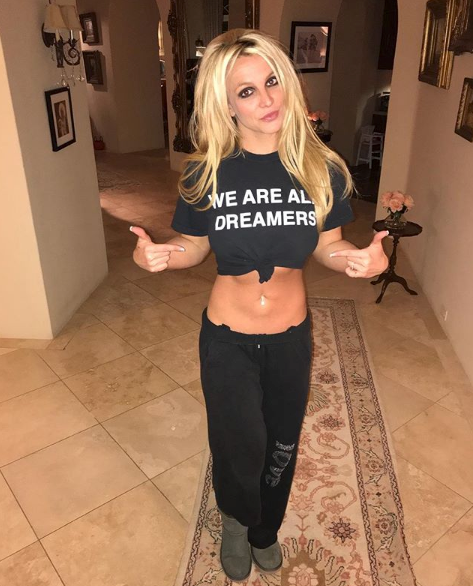 A show that was the proving ground for a number of future superstars, The All New Mickey Mouse Club aired on the Disney Channel during the early to mid-'90s. The show that introduced the world to Britney Spears, a singer that at one time was arguably the most famous pop star in the world, it seems to have taught her how to perform on camera. Evidently, the perfect show in which to hone the skills that would help Spears to at one time be one of the most famous pop stars in the world, she seems to owe a lot to the "house of mouse." On top of that, her incredible fame has helped the Mickey Mouse Club to remain culturally relevant years after its cancellation. Someone whose career has been simply incredible, Britney Spears has sold more than one hundred million records worldwide, a fact that is simply mind-blowing.
A feat which will likely keep Spears a part of the cultural zeitgeist for decades to come, she also garnered a lot of attention for her personal life, which has been a bit of a curse for her in the past.
Fortunately, though, her life has seemed mostly positive for several years now, especially in light of her lengthy Las Vegas residency in which she performed for packed crowds each night.
11

Gave Up: Emily Osment – Hannah Montana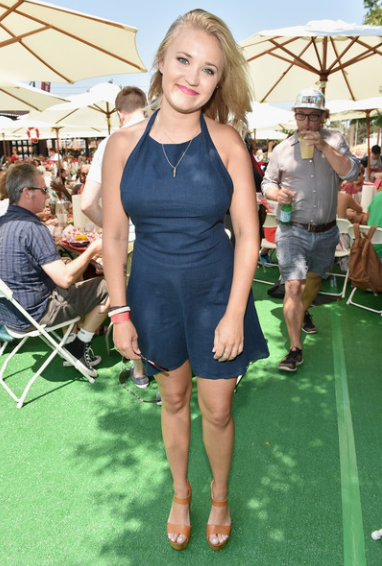 An actor that has spent pretty much her entire life in the shadow of other people, by the time Emily Osment's career began to take off her older brother Haley Joel Osment had become a star. Still, she must have been overjoyed when she began appearing in the Spy Kids films as Gerti Gigglesor, and received supporting roles in a number of shows and films. Of course, her career went to a whole new level once she began her Disney Channel tenure. Chosen to play the best friend of Miley Cyrus in the hugely popular show Hannah Montana, in it she played a supportive though pivotal character.
No longer a Disney mainstay, Emily Osment has still accomplished something a lot of other former child stars fail to do — continue to work consistently. In fact, since that time, she has had recurring roles in series like Kick Buttowski: Suburban Daredevil, Family Guy, Cleaners, and Mom.
However, the only series that has already aired in which she had a starring role was Young & Hungry, which never was a ratings bonanza. Set to make the jump to Netflix when she appears in the upcoming show The Kominsky Method, her latest show has not become the talk of the town, as of yet. Someone that we can see as a long-lasting character actor, huge stardom does not seem to be in the cards for Osment.
10

Turning Heads: Zendaya – K.C. Undercover/ Shake It Up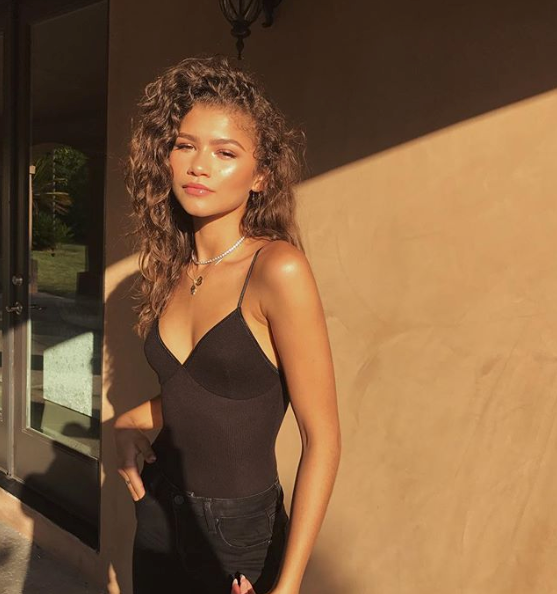 Earlier on this list, while looking at the career of Bella Thorne, we hinted at her famous Shake It Up co-star, Zendaya, who has had a major legacy on the Disney Channel. She continued her Disney Channel stardom when she was cast in the lead role of K.C. Undercover, a show in which she played a young spy. Considering K.C. Undercover only came to an end only a few months ago as of this writing, it seems clear that Zendaya was a favorite of the powers that be at the network.
Evidently far from through with the Disney Company as a whole at this point, Zendaya also landed a role in a major franchise with clear ties to the entertainment conglomerate. Cast in a supporting role in Spider-Man: Homecoming, that alone was a massive deal as it made her a part of the Marvel Cinematic Universe, the most successful film franchise of all time.
On top of that, this is a spoiler for that film, but her inclusion was an even bigger deal since her character was referred to as MJ in that movies final moments, which hints at major things to come for her. In addition to her career which is one fire, in recent years Zendaya has also managed to be seen as a fashion icon for a lot of people as well.
9

Gave Up: Vanessa Hudgens – High School Musical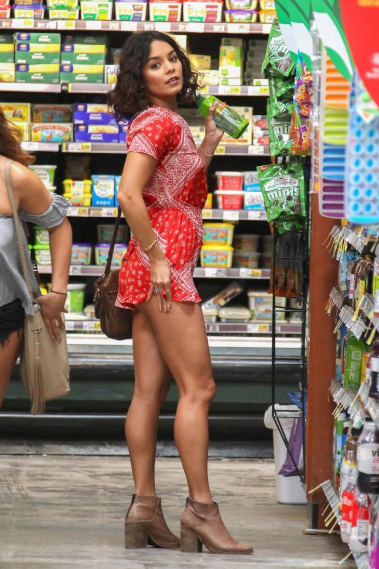 An entity that principally focuses on the stars of its many shows, almost everyone included on this list played a major role in a Disney Channel show at one time. One of three notable exceptions to that, Vanessa Hudgens was in four episodes of The Suite Life of Zack & Cody but it was movies that built her connection to the channel. A star of the High School Musical trilogy of films, at one time it seemed as though those movies aired on the channel on an incredibly regular basis. In fact, the series was successful enough that the third movie in the series was released to theaters.
The first actor on the "gave up" side of this list that may come as a surprise to many, there is no doubt that Vanessa Hudgens continues to have a pretty avid following. That said, in our view, it certainly seems as though that is largely due to her accomplishments of yesteryear.
We say that because her career since her Disney Channel days has seen very mixed results. At first able to sustain some momentum, she received talked about roles in movies like Beastly, Sucker Punch, Journey 2: The Mysterious Island, and Spring Breakers. Since 2015, she was seen in failed movies like The Frozen Ground, Gimme Shelter, and Machete Kills, all of them lost money. Possibly as a result, she then turned to TV as the star of Powerless, a show which was quickly cancelled and only released some of its episodes on demand.
8

Turning Heads: Miley Cyrus – Hannah Montana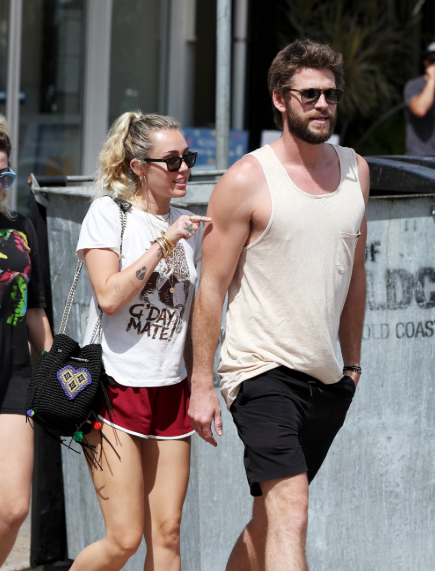 The daughter of Billy Ray Cyrus, a country music singer who had a colossal hit song in the early '90s, we're sure that nobody expected Miley Cyrus to outshine her dad as time went on. Cast in the lead role of the Disney Channel show Hannah Montana, in the series she played a fictionalized version of herself that lived a double life. A huge hit for the network, the show seemed like the perfect project for the young Miley as it allowed her to show off her singing abilities while also acting like a maniac on TV. Additionally, it was also a big enough hit to warrant its own spinoff film, Hannah Montana: The Movie, which did fantastic business upon its theatrical release.
Seemingly chomping at the bit to break free from the family-friendly persona she created while she was a Disney Channel star, for a while, the antics of Miley Cyrus seemed to outrage many.
Pone to barely being dressed while also doing some pretty outrageous things wherever she went, the world seemed to be fascinated by many of the things she did. Not only garnering attention with her behavior though, she has also released several hit songs and continues to act, including voicing a tiny, but notable, character in Guardians of the Galaxy Vol. 2.
7

Gave Up: Debby Ryan – The Suite Life on Deck/Jessie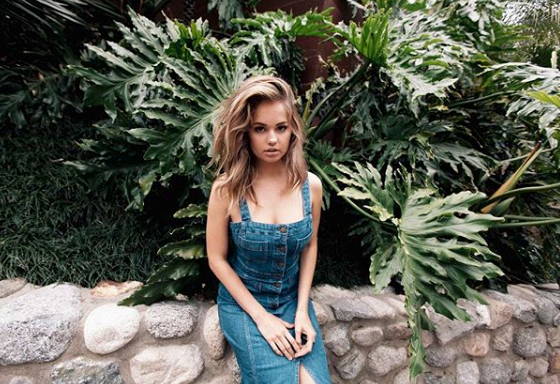 Able to turn heads at the Disney Channel with her presence after appearing alongside a purple dinosaur for a season of Barney and Friends, Debby Ryan then went on to become one of their major stars. After all, she starred in The Suite Life on Deck for several years and she also briefly played her character from that show on both Wizards of Waverly Place and Hannah Montana as well. If that wasn't enough, she then went on to star in another Disney Channel production Jessie for many years.
Last a Disney Channel star in 2015, it has seemed as though Debby Ryan has been trying to lose the image she'd built there. One such attempt involved taking on a recurring role in a police procedural show with a comedic edge named The Mysteries of Laura. That series was cancelled soon after she joined it. From there moving on to a role in the YouTube Red series named Sing It!, it was not very well received and came to an end too before too long. Still trying to find a new role to define her career, she acted in four 2018 movies but her supporting parts have not seen her talked about much. Given all of those recent attempts at a career resurgence that have fallen short, it seems as though she will continue to work but mostly under the radar.
6

Turning Heads: Demi Lovato – Camp Rock/Sonny with a Chance
An example of the fact that the powers that be at the Disney Channel seemed to keep an eye out for young actors that could also sing, Demi Lovato fit that mold to perfection. That is why she may have been the perfect choice to star in a series of original movies that aired on the channel, Camp Rock. Also a part of the TV show side of the Disney Channel empire, Lovato was cast in the titular role of the series Sonny with a Chance. Tapped to play Sonny Munroe in that show, it focused on her character's adventures after she is able to land a role in a "show-within-a-show" named So Random.
No longer nearly as focused on the acting career that introduced her to many of her fans, since her Disney Channel stardom, Demi Lovato has gone on to be known for her singing career.
Still a regular in the TV world because of her vocal abilities, she was chosen to be a judge on The X Factor for a season and she has also appeared in a slew of other competition shows. That said, her main claim to fame these days is the music she releases and the lengthy tours she headlines. In fact, she has released many hit songs including "Give Your Heart A Break," "Cool for The Summer," "Confident," and "Sorry Not Sorry."
5

Gave Up: Ashley Tisdale – High School Musical
The second person to be included on this list due to her starring role in a Disney Channel movie, just like Vanessa Hudgens, Ashley Tisdale was a major part of the High School Musical films. Cast as Sharpay Evans, a character that was far from likeable at first, as the series progressed she transitioned into a much more fan friendly person. Evidenced by the fact that Tisdale's character was even given her own direct to DVD musical to star in, Sharpay's Fabulous Adventure, her starring vehicle also went on to debut on the Disney Channel. A sign of the level of confidence her bosses had in her at that time, it seemed to be a harbinger of things to come.
An actor whose filmography is absolutely filled to the gills with projects, if there is one thing that has to be said about Ashley Tisdale it is that she works a lot. Despite that, her post-Disney movie roles were either bombs or hated by critics.
On top of that, her television credits mostly involve small roles or shows that are barely talked about. In fact, her only recent project that we see as a success is Skylanders Academy, a Netflix series in which she voices Stealth Elf. Still, we doubt that most fans of that show have any idea who Tisdale is, and even if they do, her career is still nowhere near the level it used to be on.
4

Turning Heads: Christina Aguilera – The All New Mickey Mouse Club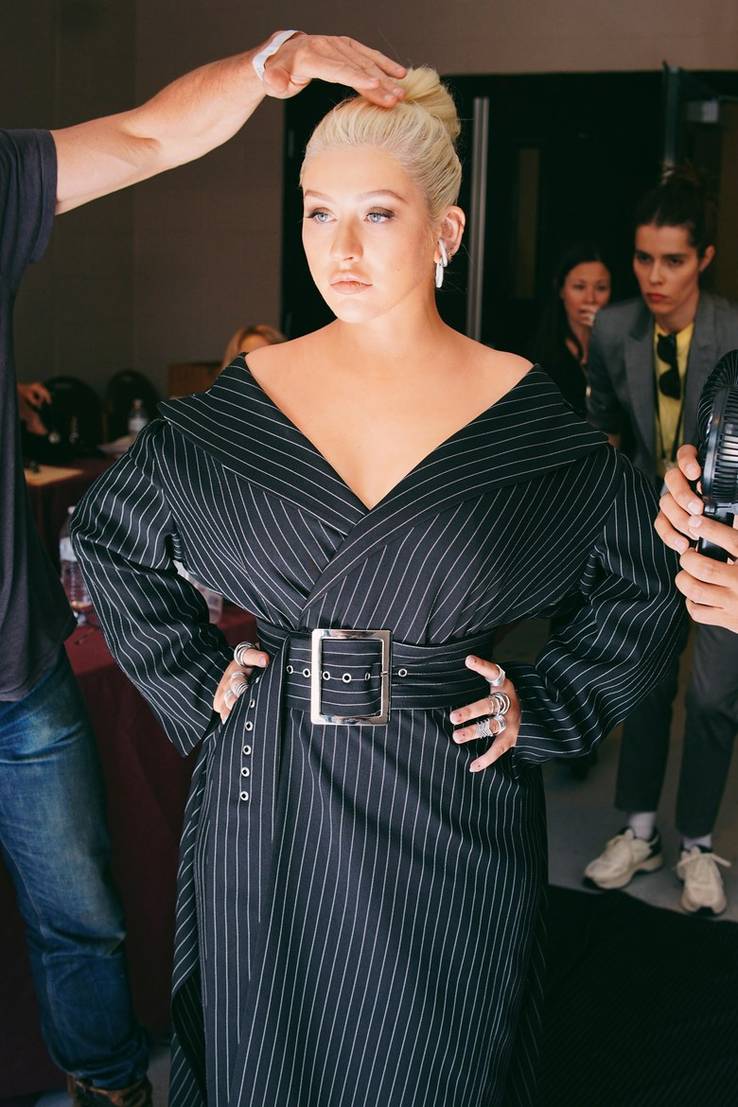 The second person on this list to appear here due to her involvement in The All New Mickey Mouse Club, it seems fitting that Britney Spears and Christina Aguilera are linked once again. Seen as rivals of sorts throughout most of their careers, it has been remarkable to see just how regularly their professional lives have mirrored one another. Of course, we say that in part because of their shared time on the Disney Channel, but they also have gone on to be massive pop stars in the years since then.
An incredibly talented performer with a vocal range that blows us away, Christina Aguilera was even named one of the 100 Greatest Singers of All Time by Rolling Stone. Far from her only accolade, she was also named as one of the most successful artists of the 2000s by Billboard.
Also able to become a pretty big TV star over the last several years as well, her time as a part of the competition show The Voice gave her career a resurgence. In fact, at this point, the only thing that seems to be clear about Aguilera is that she will continue to succeed in cool and interesting ways.
3

Gave Up: Adrienne Houghton – The Cheetah Girls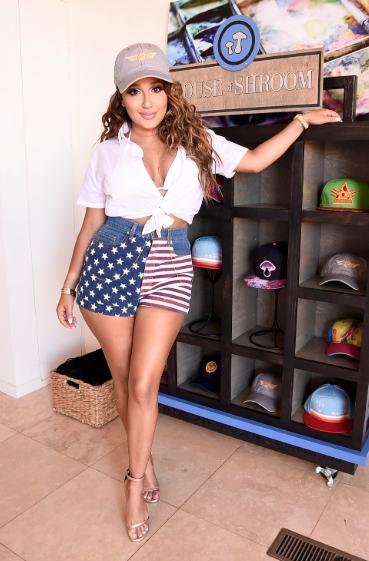 Someone that owes a lot of her notoriety to her singing voice, Adrienne Houghton was a member of two girl groups early in her career, 3LW and The Cheetah Girls. Two acts that lasted several years and managed to garner a certain level of success, due to this Houghton found herself nominated for several awards and she won two Soul Train trophies. Of course, so far none of that seems to have anything to do with the Disney Channel but that network produced three TV movies based around The Cheetah Girls. Also featuring Raven-Symoné, who was also a member of the girl group during its early years, these family friendly films were all well received at the time.
No longer a part of the Disney Channel family since 2008, Adrienne Houghton has been trying to reach a higher level of stardom. Most successful in this regard as a co-host of the talk show The Real, a series that debuted in 2013. Still, even though that is an impressive feat and she deserves to take a lot of pride in it, The Real has never had much of a cultural foothold. That is probably why Houghton continues to show up on red carpets and as a part of reality shows in failed attempts to raise her profile.
2

Turning Heads: Selena Gomez – Wizards of Waverly Place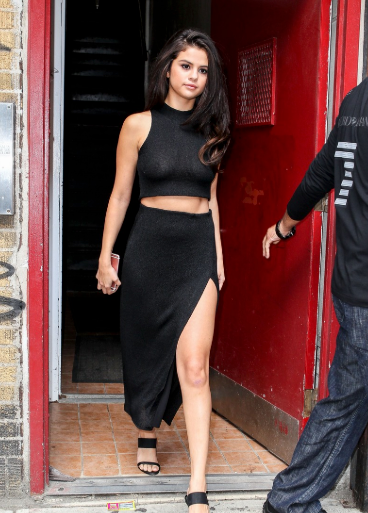 The second person on this list that first rose to prominence as a star of Barney and Friends, Selena Gomez was a major part of that series over a two year period. From there going on to garner the attention of The Disney Channel bosses, she appeared in both The Suite Life of Zack & Cody and Hannah Montana before getting a series of her own. The star of Wizards of Waverly Place for several years, in it she played a wizard competing to inherit vast powers. A huge hit, lots of merchandise was created for the show and it was extended into two Disney Channel original movies, Wizards of Waverly Place: The Movie and The Wizards Return: Alex vs. Alex.
Now a powerhouse within the entertainment world, Selena Gomez continues to act in major motion pictures. A fact that is highlighted by her inclusion in 22 movies since the year 2010, her highlights include the Hotel Transylvania series, Spring Breakers, and The Fundamentals of Caring.
Far from content with that alone, she has also managed to become a singing superstar due to hit songs like "Hands to Myself," "Come & Get It," "Good For You," as well as "Trust Nobody." Additionally, she also served as an executive producer on the much talked about Netflix series 13 Reasons Why and at one point had the most followed Instagram account in the world.
1

Gave Up: Lindsay Lohan – The Parent Trap/ Freaky Friday/ Confessions of a Teenage Drama Queen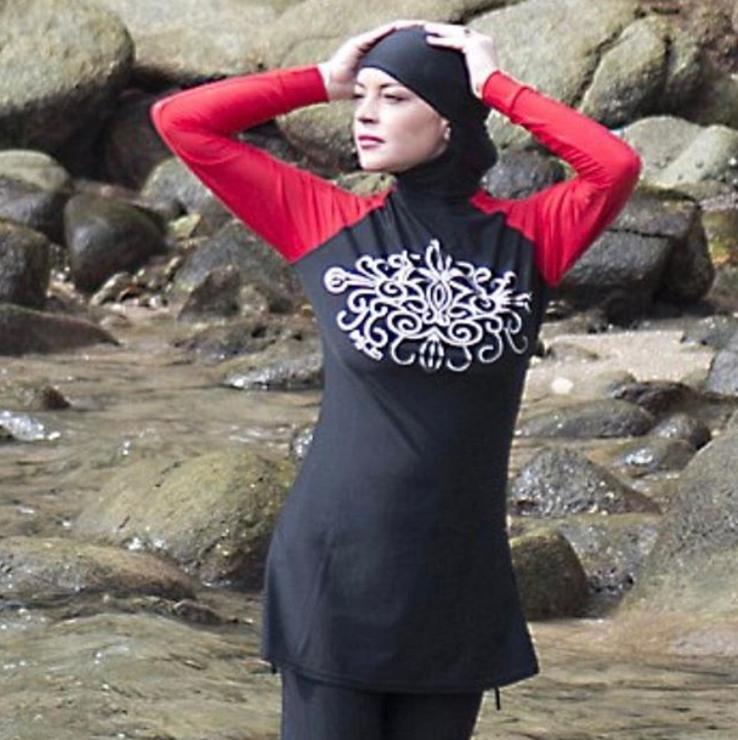 The only person that is included on this list, not because of a connection to the Disney Channel, we have to admit that we massaged our rules to include Lindsay Lohan here. Still, we totally stand by that decision as she is among the most talked about Disney "It" girls of all-time. Introduced to many fans when she played a pair of twin sisters in The Parent Trap, some people may not realize it but that film was released by a subsidiary of Disney. From there appearing in two Disney produced TV movies, one of which was a Disney Channel original, Life-Size and Get a Clue helped solidify her relationship with the company. However, it was when she starred in Freaky Friday, Confessions of a Teenage Drama Queen, and Herbie: Fully Loaded, all of which were released by Disney over three years, that she became a huge star.
Sadly best known for a number of years now due to her various tabloid headline grabbing actions in her personal life, Lindsay Lohan's acting career has pretty much hit the skids. In fact, in 2012 she was overjoyed when she received the role she thought would begin her comeback, starring in Liz & Dick, but her performance was decimated by critics and viewers alike. However, for a time she managed to still be talked about a great deal, due in large part to the paparazzi and her short-lived "reality" show. However, these days she isn't even brought up in that light often.
References: youtube.com, ew.com, complex.com, billboard.com, reuters.com,   dodoodad.com, mirror.co.uk, billboard.com,web.archive.org, web.archive.org,    billboard.com, billboard.com, mashable.com, imdb.com
Source: Read Full Article