It is every actor's dream to grow. Growth prepares them for bigger roles, increased publicity and airplay. Despite having the luxury of choosing their own projects however, not every single one is a fairytale dream come true. Some of the roles that they chose to participate in have come back to haunt them, either after their dismal performance or the show's poor run.
Several of the current A-list stars have had occasional experiences with bad roles. Some decided to live with the regret that came with taking on the roles, while others did not handle it as gracefully, with many going as far as out rightly dissing the roles and shows they were on, citing that it was the huge dent in their otherwise illustrious career.
Then there are those who downright had terrible gigs, shows that were viewed as blockbuster flops. These actors, however, have refused to acknowledge this, priding over such shows, some even having the audacity to term them as great shows, even though most of their audiences thought otherwise.
In both of these cases however, the actor's reputation with their audience, and the possibility of getting bigger projects to work on, moved down a notch or two, on Hollywood's totem pole.
Here are 11 TV actors who regret their roles and 4 who don't but should:
15

Angus T. Jones – Two and a Half Men (Regrets)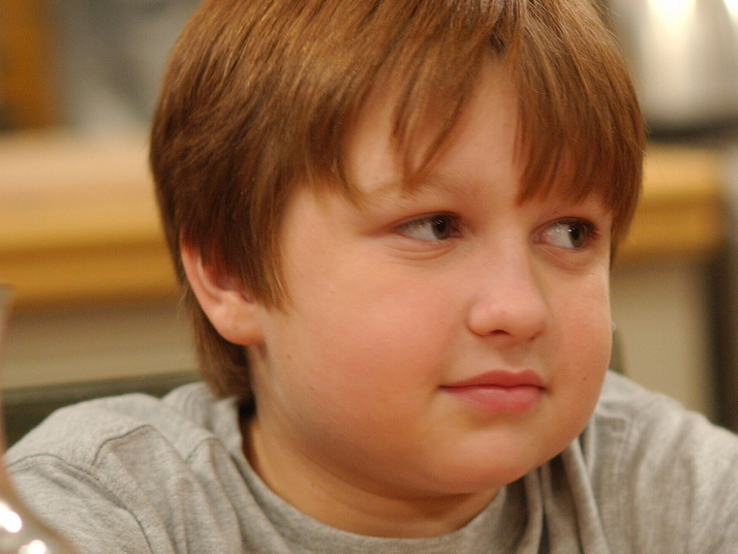 He stole our hearts as the cute, 10-year-old Jake on the sitcom Two and a Half Men; and watching him grow up as the show progressed made us feel as though he was part of our family.
However, Angus was not at all pleased with the role that made him the highest earning child TV star. During an interview with Forerunner Chronicles, a Christian group, Angus requested people who watched the show to stop watching it, calling it filth. He went on to say that he was on the show but did not want to be.
Later on, he tried to retract his statements but it seemed as though the damage had been done. (Source: HollywoodReporter)
14

Robert Reed – The Brady Bunch (Regrets)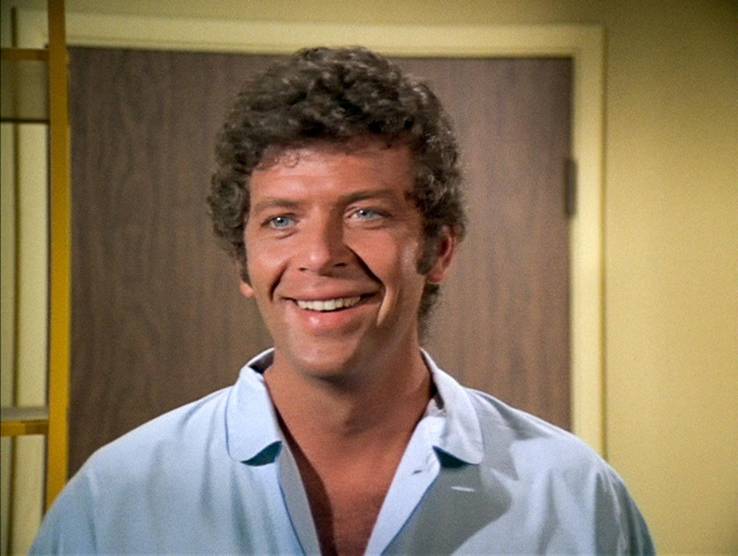 The Brady Bunch was a classic sitcom about a lady, played by Florence Henderson, who had three lovely little girls, and a gentleman called Brady, played by Robert Reed, who was raising his three sons. In the show they got together and decided to form a family, leading to the name The Brady Bunch.
Despite the smiles portrayed on the screens, off screen drama plagued the show. Reed, while he played a warm father figure on screen, openly spoke of his despise for the show; sabotaging sets, and badgering the show's director. He only chose to stay on the show because he had grown fond of his fellow cast members. (Source: CBR)
13

Stephen Dillane – Game of Thrones (Regrets)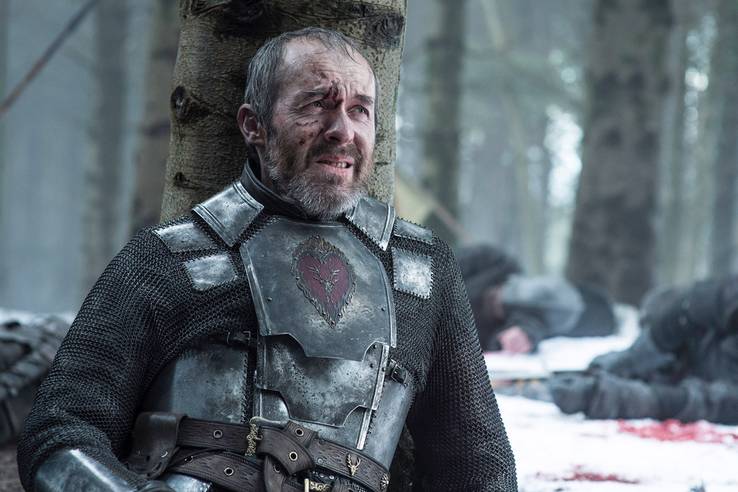 Stephen Dillane played the role of Stannis Baratheon on HBO's star maker, Game of Thrones. Many grew to like him, only to hate him-especially after he sacrificed his daughter to the Lord of Light. One thing is certain however, that he played his role well and by the time his character died in the season 5 finale, we were satisfied with his contribution.
Dillane has a different thought about his time on GOT. During an interview with French magazine Libération, he admitted that he did not enjoy his time on the show. He was also quoted on The Times, that he had not understood the show's complex storyline and most of the time had not known what he was doing.
12

Madeline Zima – Californication (No regrets)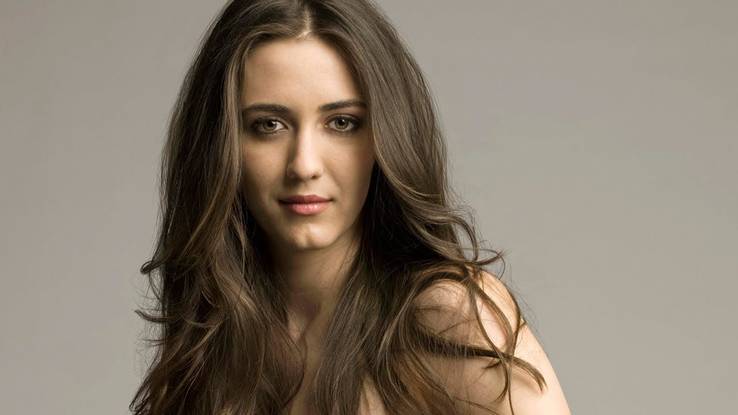 How difficult is it to stomach seeing a beloved child star all of a sudden begin behaving like an adult? They may have grown up, but to us they will always be that lovable child star that you grew up loving.
This may have been the case with Madeline Zima. Many people knew her as Grace Sheffield on the TV show The Nanny; a role which she kept for 6 years until the sitcom wound up in 1999.
She then took a role in the comedy-drama Californication. In it, she plays the role of Mia Lewis, a scheming beauty who wrecks absolute havock in the show.
She appeared to be such a natural at playing bad it was hard to imagine she used to play Grace Sheffield. How time flies. (Source: DailyNews)
11

Katherine Heigl – Grey's Anatomy (Regrets)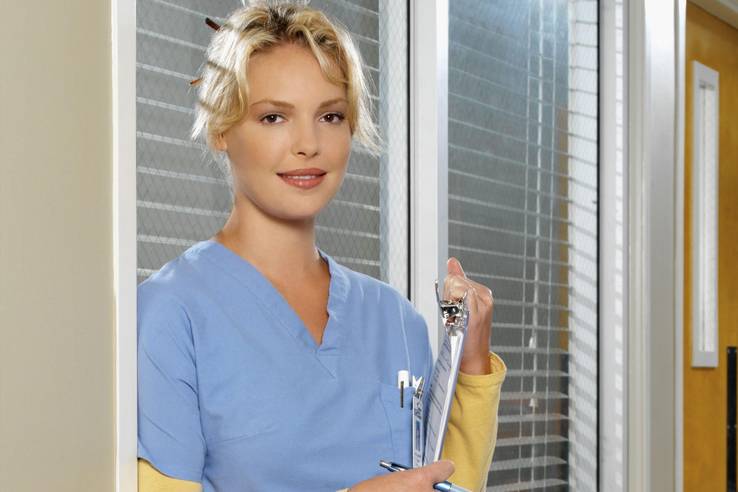 Katherine Heigl has garnered herself a reputation as being difficult to work with, and sometimes even going as far as criticizing the projects that she has worked on. She sparked controversy in 2008, after she withdrew her name from consideration for an Emmy, for her role in Grey's Anatomy, saying that the material from the hospital drama did not warrant a nomination.
This was interesting, owing to the fact that it was the show that actually made her famous. She finally departed from Grey's Anatomy in 2010, and moved on to other projects, but her bashing of one of TV's beloved shows will not quickly blow by. (Source: IrishExaminer)
10

Charlie Sheen – Two and a Half Men (Regrets)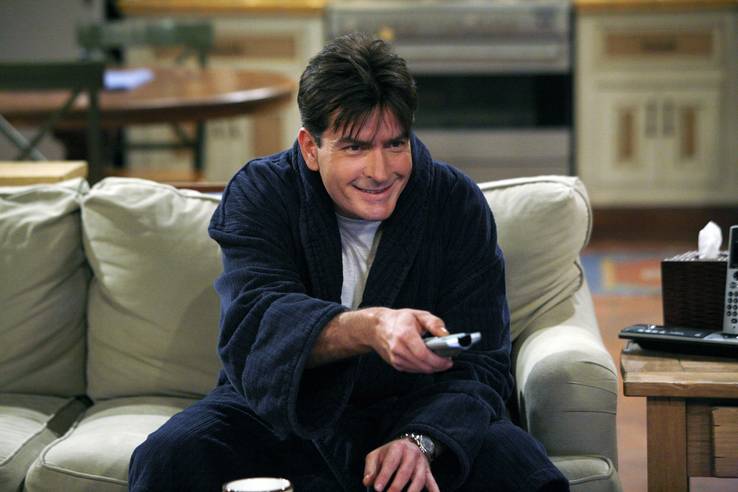 We loved Two and a Half Men, and when we think of this sitcom, the first picture that comes to mind is the ladies' man, Charlie Harper, played by Charlie Sheen.
Charlie Sheen was not at all impressed by how the creator of Two and a Half Men, Chuck Lorre, was running the show, and was not subtle in expressing his abject hate for the man during an interview with TMZ.
This public outburst eventually led to Charlie being fired from the show in 2011. A reunion was planned for the finale but Charlie snubbed it, leaving many to think if that's how he felt about the show.
9

Joe Jonas – Jonas (Regrets)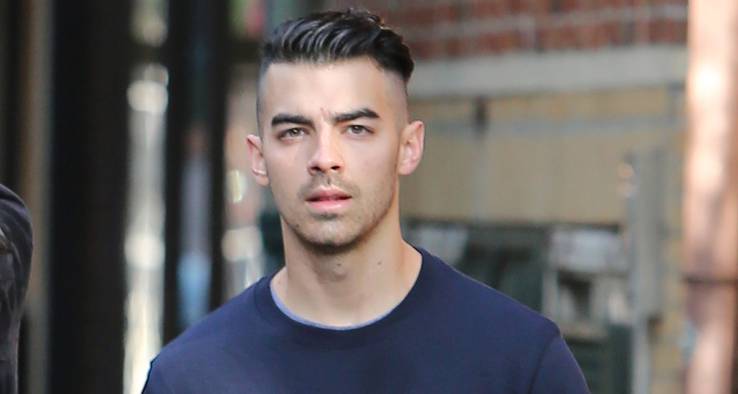 Joe Jonas was (and probably still is) a teenage heartthrob. Together with his brothers Nick and Kevin, they formed the band Jonas Brothers. Being a Jonas brother, coupled with their friendship with Demi Lovato and Miley Cyrus, made him one of Disney's biggest stars. Apart from making music, they were also given their own Disney show called Jonas.
Joe, however, does not sound too proud of his days on the show. He once said that the writing on the show was terrible; something that only a 10-year-old would find funny. What a way to hate on the show that made you famous. (Source: CheatSheet)
Featured Today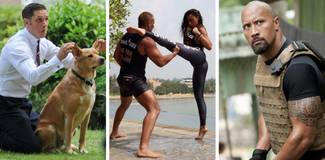 10 Actors No One Wants To Mess With (And 10 Who Only Act Tough)

20 Times Bernadette Outdid Penny On Big Bang Theory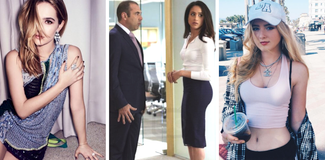 10 Actresses To Forget About In 2018 (And 10 Who Will Replace Them)

8

Chance Crawford – Gossip Girl (Regrets)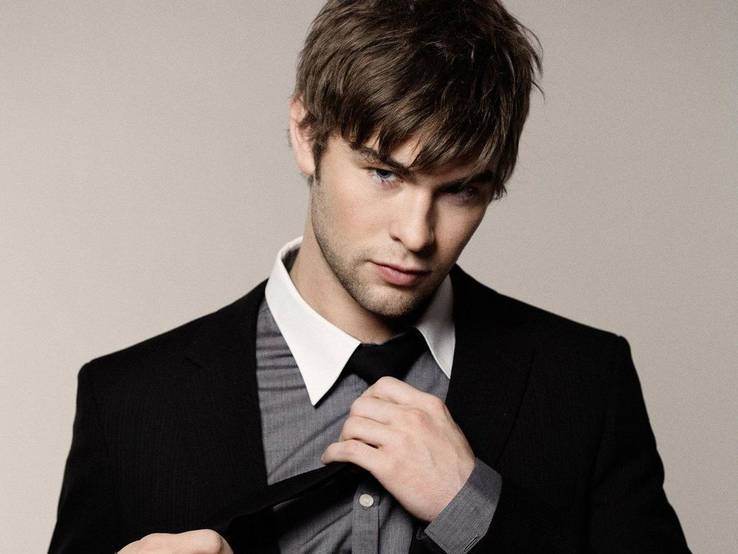 Chance Crawford played Nate Archibald on the hit TV series Gossip Girl. His role on the show fast tracked his acting career and helped to introduce him to the fans. He has since moved on to considerably bigger roles (like his stint on Blood and Oil).
However, following in the footsteps of fellow co-star Penn Badgley, Chance has expressed his disdain for the time he spent on the show. When the show was about to wind up, he was quoted saying that he had lost his dignity on the set during the second season of Gossip Girl and when the show ended, he would go looking for it. (Source: USMagazine)
7

Shannen Doherty – Charmed (Regrets)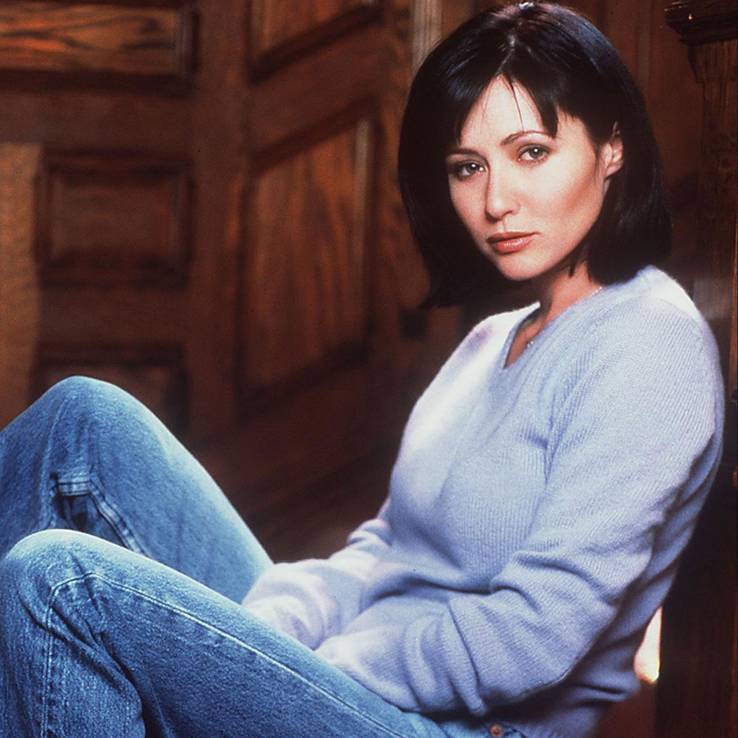 She played the role of Prue Halliwell on the hit TV show Charmed. She would eventually leave the show, because she did not get along with her co-stars, more specifically, Alyssa Milano.
But it was not just her feud with 'Piper' that contributed to her leaving Charmed. She once stated that while on the set, she would give moments of the best and brutally honest performances which were never noticed or given the cognizance that she felt it deserved.
She alleged that this was because Charmed was viewed as a show for children and therefore there was no need for star performance. (Source: Alloy)
6

Billy Ray Cyrus – Hannah Montana (Regrets)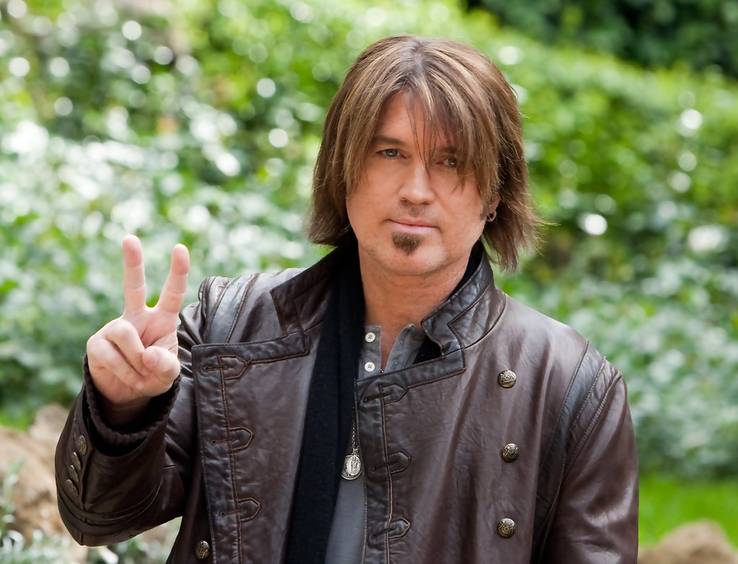 Billy Ray Cyrus co-starred alongside his now pop star daughter, Miley Cyrus, in the show Hannah Montana, at a period where his music career was inevitably dying out. The show, which was a huge success and helped to fast track Miley to superstardom, also helped to revive his career.
However, his thoughts concerning the show were not at all pleasant. During an interview with GQ, Billy was quoted saying that Hannah Montana destroyed his family and that if he would be given a chance not to have it run, he would take it; just to have a normal and OK family. (Source: HollywoodReporter)
5

Penn Badgley – Gossip Girl (Regrets)
We all loved Gossip Girl. Throughout the 6 seasons which it ran, from when the cast were in high school to graduation to their lives after, we got hooked on it. The twists, betrayals, secrets and drama were enough to keep us going after horrendous days.
One of the actors who attributes his current success to his stint in the teen flick is Penn Badgley. But the actor did not have nice things to say about the show that introduced him to the masses. He is quoted as having a not so subtle message about not having felt proud of being on Gossip Girl. (Source: Bustle)
4

Emma Kenney – Shameless (No Regrets)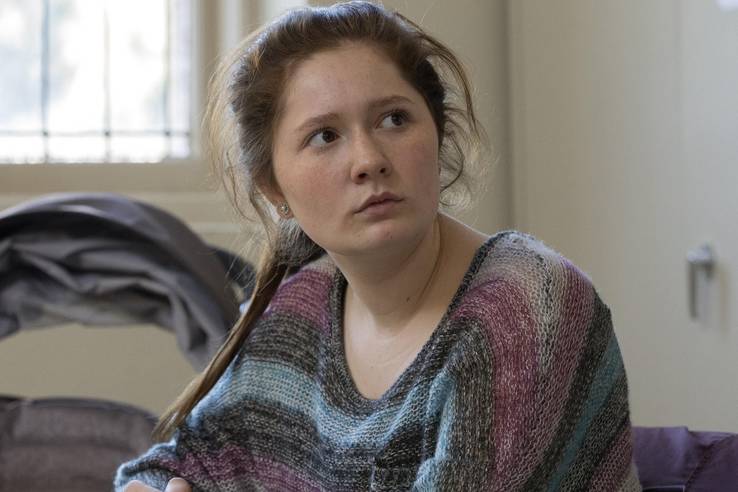 If we could describe the TV show Shameless in one word, it would probably be shameless. And everyone on the cast should be ashamed of themselves.
Everyone on that show was a downright mess, and everything that the show portrayed and stood for would not have stood very well with the quietly judgmental conservative in all of us. It was so bad and that's why we kept coming back.
Emma played the role of sweet, innocent Debbie Gallagher throughout the 8 seasons of the show, a role she landed when she was 10 years old.
Though many may cringe at the thought of being on the show for 8 seasons and the effect that it can have on a child, she stated during an interview with Cosmopolitan that she loved the role of Deb.
3

Chevy Chase – Community (Regrets)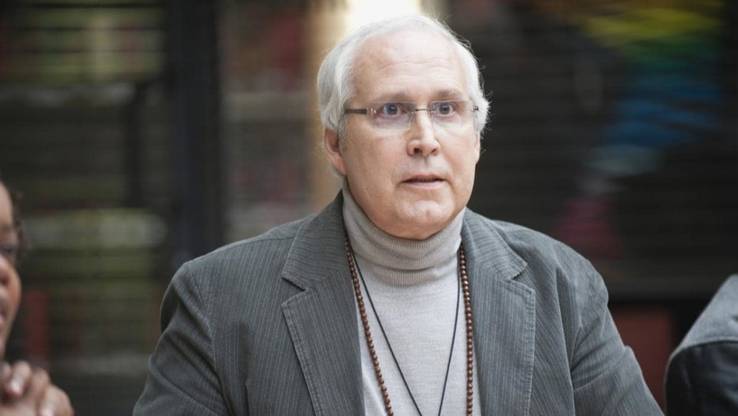 Chevy Chase is a legend. From his days in the first season of late night TV show Saturday Night Live, first as a writer and later as a host, to when he had his own show, The Chevy Chase Show, he was one of the comedians that hit our screens in the late 70s and 80s.
He got his place back on the limelight when he was cast on the cult sitcom Community. However, it seems he was regretting this choice even before he left the show.
He was quoted saying that his involvement with the show was a mistake and referred to Community as the lowest form of entertainment. (Source: RollingStone)
2

Ashton Kutcher – Two and a Half Men (No regrets)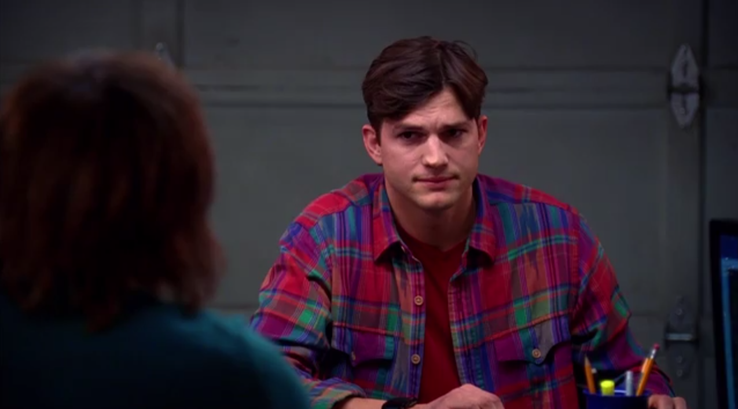 After the Charlie Sheen and Chuck Lorre debacle that led to Charlie being kicked off the show in a very dramatic manner, it was obvious that life had to move on and the show had to go on.
Thus it did, with Charlie being written off and being replaced by Ashton Kutcher, playing the role of Walden Schmidt.
He tried to bring in his own brand of humor into the show but at that point, everyone knew what the inevitability was, that the show would not be the same without Charlie Harper. After 4 painful seasons, the creators pulled the plug.
He may not have said it, but he was not the right fit for the show. Mainly because he was trying to fill the proverbial huge shoes left by Charlie sheen. (Source: EW)
1

Keith Duffy – Game of Thrones (No Regrets)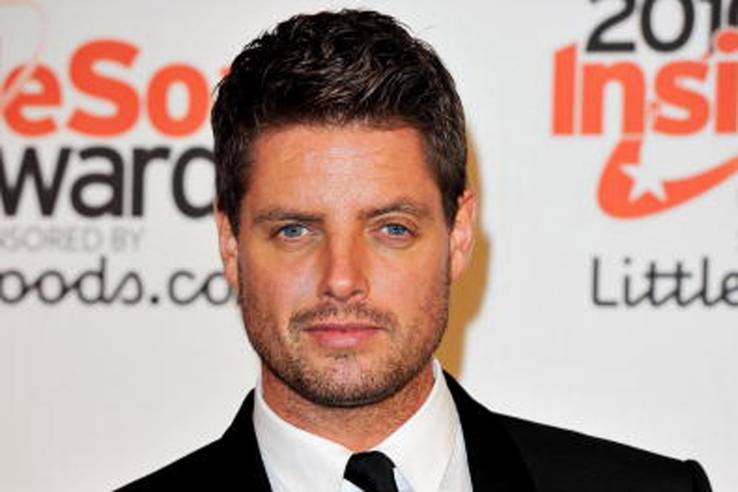 When George R. R. Martin pitched the idea of Game of Thrones to several actors, many bought the idea and saw it potential while others did not.
Several actors who turned down the opportunity to be cast in the HBO hit show, have since gone on record to express their regret for having turned down the roles.
That is, with the exception of Keith Duffy. The singer was asked to join the how in its 7th season but turned it down due to touring commitments with Boyzlife. He was quoted saying that he felt like he made the right decision and that other acting opportunities would always turn up in future. (Source: Looper)
Source: Read Full Article