Not every A-list actor can stay on the A-list forever and sometimes if they star in too many flops, their status can go from A-list to B-list –sometimes C-list and D-list! Some of the biggest stars in the world went from superstars to nobodies with just one bad movie such as Mike Meyers with The Love Guru, Halle Berry with Catwoman, and Geena Davis with Cutthroat Island. Then there are some who worked their way to obscurity after a string of bad movies and/or bad decisions such as Brendan Fraiser, Tara Reid, Nicolas Cage, and Lindsay Lohan. Fame is fickle and it can be gone in the blink of an eye.
There are some celebrities who are technically still A-list but their star power is fading fast. One too many bad movies can undo all of the fame and popularity that they worked so hard to get. Many people come to Hollywood looking for fame and not only is it elusive but it is also difficult to maintain once you get it. Very few A-listers are able to maintain their celebrity status. However, some have weathered the test of time such as Meryl Streep, Tom Hanks, Bill Murray, Daniel Day-Lewis, Denzel Washington, and Helena Bonham Carter. Then there are some A-listers who lost their celebrity status and were replaced by an up-and-comer. These are the actors and actresses who are falling from the A-list and who should replace them.
24

Dropping From The A-List: Take A Walk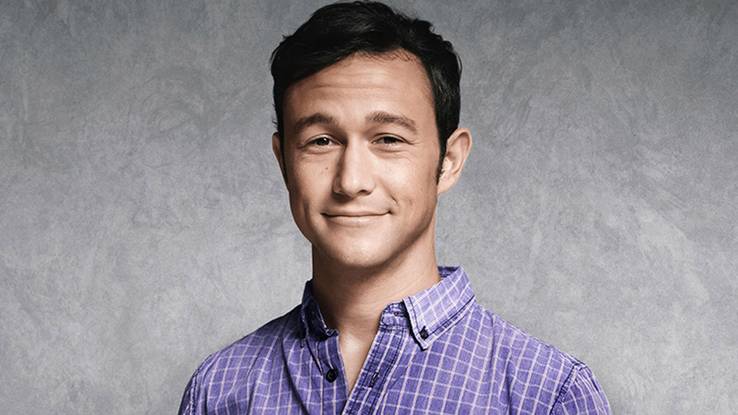 Joseph Gordon-Levitt's career took off with 3rd Rock From the Sun which began in 1996. Gordon-Levitt starred on the show until the sixth season during which he appeared on the show as a guest star. Before the show ended for good, he appeared in 10 Things I Hate About You which eventually led to more roles in low-budget movies such as Mysterious Skin and Brick (which was his first collaboration with Rian Johnson). It would take him a few more years to land the role that proved he had what it took to be a leading man: (500) Days of Summer.
A year later in 2010, Gordon-Levitt appeared in Inception and would go on to appear in another Christopher Nolan: The Dark Knight Rises. With 50/50, Looper (another Rian Johnson movie), Don Jon, and Lincoln, Gordon-Levitt was doing pretty well for himself. However, with the ill-fated attempt to land himself an Oscar with the Robert Zemeckis movie The Walk, his star power had begun to fade. When Snowden tanked in 2016, the actor took a small break from acting though he did lend his voice to a minor character in Star Wars: The Force Awakens which was directed by his pal Rian Johnson.
23

Replacement: Get Out!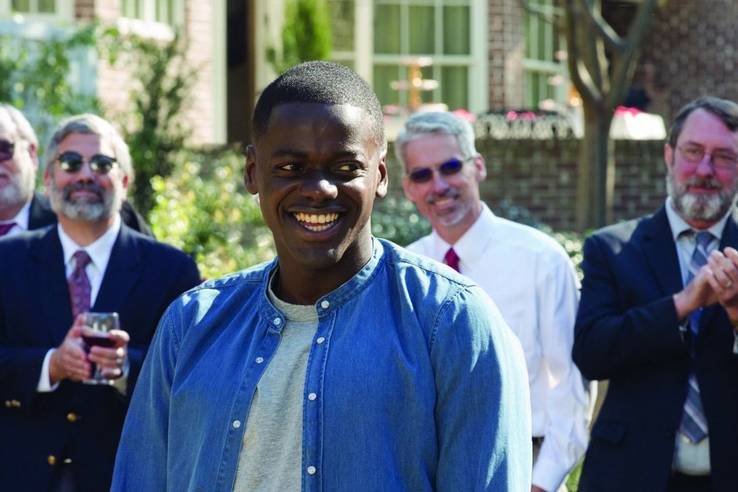 Daniel Kaluuya has starred in two hugely successful blockbusters but he still hasn't made it to A-list status. You might recognize him from Get Out and Black Panther but he worked on a good deal of TV shows and movie before he landed his breakout role. One of Kaluuya's first roles was on Skins from 2007 until 2009. He landed a few other roles in British TV shows such as Psychoville, Bellamy's People, The Fades, Babylon, and appeared in an episode of Doctor Who and an episode of Black Mirror.
His first big Hollywood role was in Sicario and his next movie was Get Out–which was only his second American movie. The director, Jordan Peele, said that he cast Kaluuya in the role because he saw him in an episode of Black Mirror and was impressed. After Get Out came Black Panther which was a huge success both critically and commercially. Considering he's only appeared in three Hollywood movies, it's understandable why he hasn't become a household name just yet but he's well on his way! His next project is Widows helmed by 12 Years a Slave Director Steve McQueen. He's a superstar in the making!
22

Dropping From The A-List: From Princess To Catwoman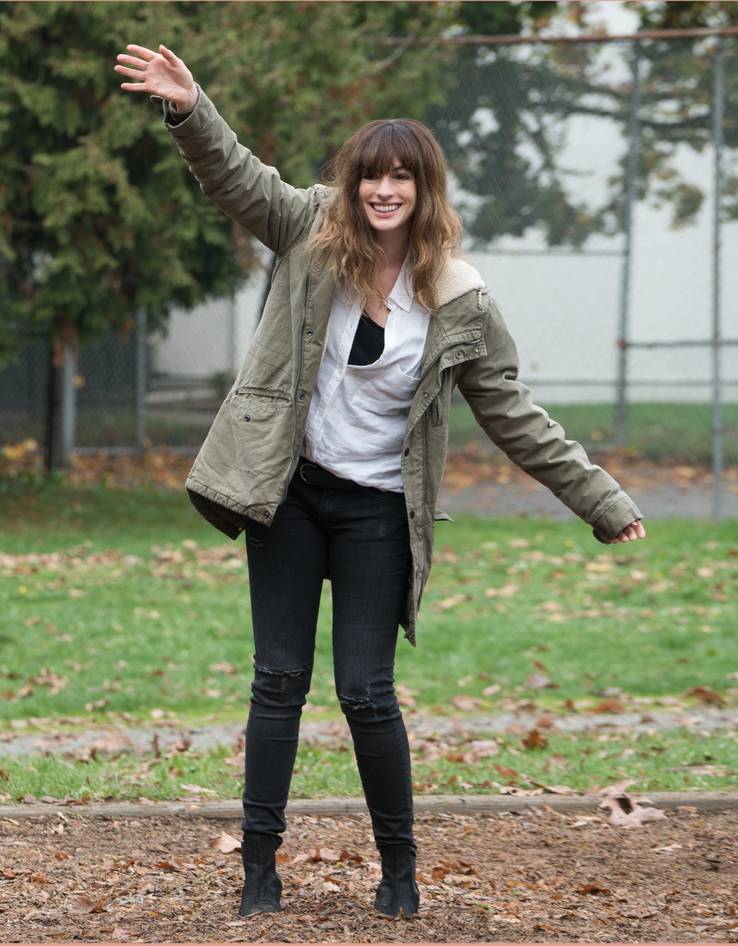 Before she landed her breakout role in The Princess Diaries in 2001, Anne Hathaway starred in the TV show Get Real from 1999 to 2000. Though The Princess Diaries was a hit, Hathaway wasn't considered a serious actress just yet. With movies like Ella Enchanted and The Princess Diaries 2: A Royal Engagement, Hathaway had yet to prove herself in Hollywood. She took a serious turn with her small role in Brokeback Mountain but it wasn't until she starred in The Devil Wears Prada in 2006 opposite Meryl Streep that she found major stardom. For her next several roles, Hathaway went back and forth between serious and silly with movies like Becoming Jane, Get Smart, Rachel Getting Married, Passengers, Bride Wars, Valentine's Day, and Love & Other Drugs.
After 2010, Hathaway's career shifted and she focused less on romantic comedies and more on serious movies such as One Day and The Dark Knight Rises before she landed the role that would earn her an Oscar: Fantine in Les Miserables. However, her next few movies would not be as successful. Colossal was a flop, The Intern wasn't a complete failure but it was not a big success, and Alice Through the Looking Glass is one of her worst reviewed movies according to Rotten Tomatoes. Is she on the way out? Maybe Ocean's 8 will save her….or maybe it's time for someone new.
21

Replacement: Fresh-Faced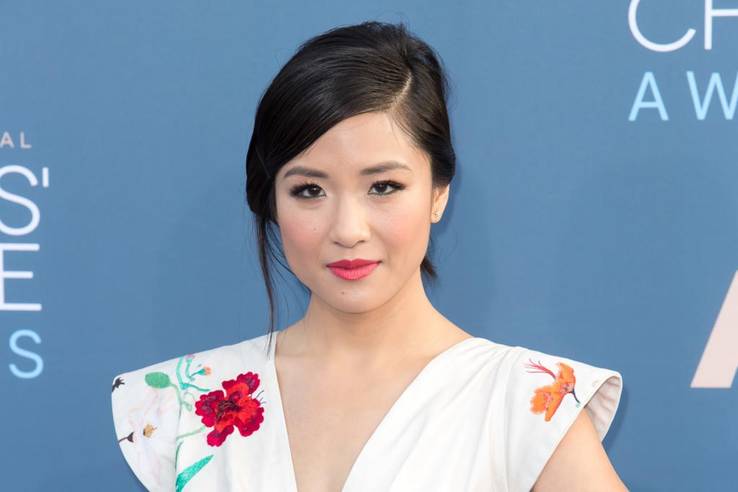 Constance Wu first got her start playing bit parts in TV shows such as Law & Order: Special Victims Unit, One Life to Live, Torchwood, Franklin & Bash, Children's Hospital, Royal Pains, Spooked, and Eastsiders. It wasn't until she got the role of Jessica Huang on Fresh Off the Boat that her career began to take off. Once she landed her breakout role on the hugely successful Fox TV show, she lent her voice to The Lego Ninjago Movie and appeared in Jay Z: Family Feud ft. Beyoncé which was helmed by acclaimed director Ava DuVernay.
Her upcoming movie, Crazy Rich Asians, is going to be her biggest project yet and may be the sleeper hit of the summer. The movie is based on the best-selling novel of the same name, written by Kevin Kwan. She has another movie set to come out this year called Low Budget Ethnic Movie. Two movies in one year is impressive for an actress who also stars in a hit TV show. Wu may be relatively new to Hollywood but her upcoming projects are sure to propel her into the spotlight and she may be on her way to becoming an A-lister.
20

Dropping From The A-List: The Joke's On You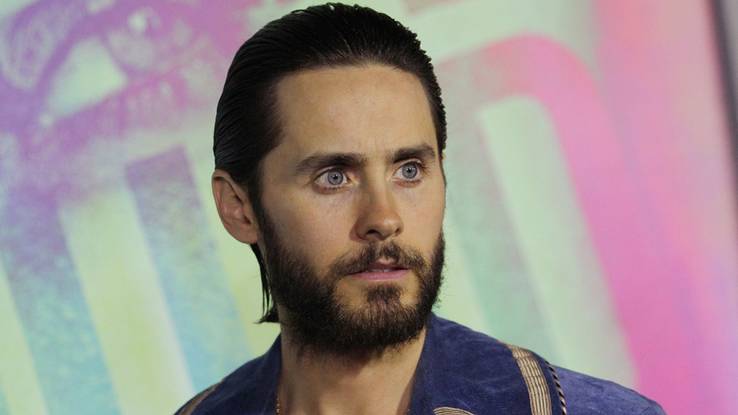 Jared Leto may not be an A-lister in the same sense as someone like Ryan Gosling or George Clooney but after winning an Oscar for his performance in Dallas Buyers Club, he started to land roles in big-budget movies. He was known more for his role as Jordan Catalano in My So Called Life and his roles in independent movies such as Mr. Nobody, Chapter 27, and Darren Aronofsky's Requiem for a Dream. One of his most notable recent roles is The Joker in Suicide Squad which he painstakingly prepared for by sending dead animals and bullets to his cast members who were not too thrilled about his strange idea of method acting.
After Blade Runner: 2049 and The Outsider, Leto is set to appear in Suicide Squad 2 (let's hope that he doesn't torment his cast members with creepy pranks this time around). The 30 Seconds to Mars frontman is going to appear in the Untitled Joker-Harley Quinn Project, Tron 3, and Gotham City Sirens. With all of this upcoming projects, it's clear that Leto isn't going anywhere soon but after his first stint as The Joker (which was described as controversial, cartoonish, and cliche), his star may be waning. So who is to take his place?
19

Replacement: He's Made A Name For Himself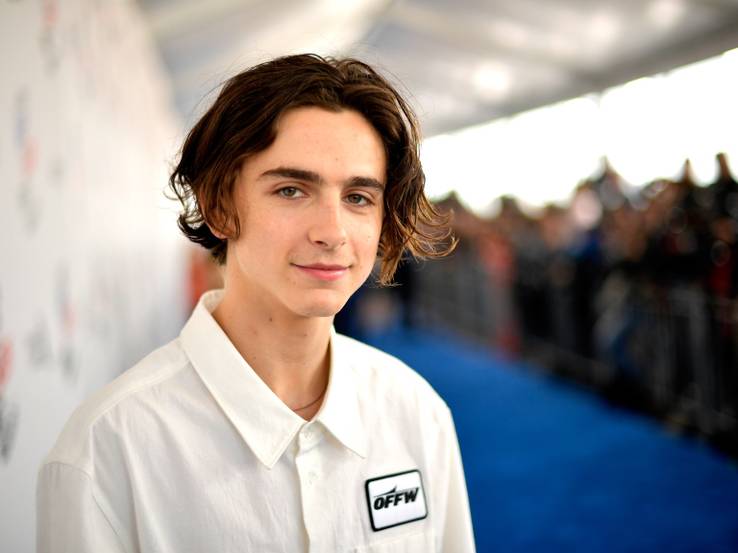 Timothée Chalamet hasn't been in Hollywood for very long (he's only 22 after all) but he made a big splash with his role in Call Me By Your Name which earned him an Oscar nomination–making him the youngest actor in the category to get the nomination since Mickey Rooney nabbed a nomination for his roles in Babes in Arms in 1939. With his small but memorable role in Lady Bird, Chalamet proved he was a force to be reckoned with this past year. Before he landed his breakout role, he had a small role in Law & Order and appeared in a few episodes of Royal Pains.
Chalamet proved he was a capable young actor with his role in Homeland as Finn Walden back in 2012. He landed a small role in Christopher Nolan's Interstellar, Jason Reitman's Men, Women, and Children, and he was the lead in the indie film One and Two opposite Kiernan Shipka. Though his star power shot through the roof with Call Me By Your Name, he's still not exactly an A-lister. It may be difficult for him to work his way to the A-list by starring in independent movies but that's the trajectory it appears he's taking. His upcoming projects are Hot Summer Nights from A24, Beautiful Boy, The King in which he'll play Henry V.
18

Falling From the A-List: Sad Affleck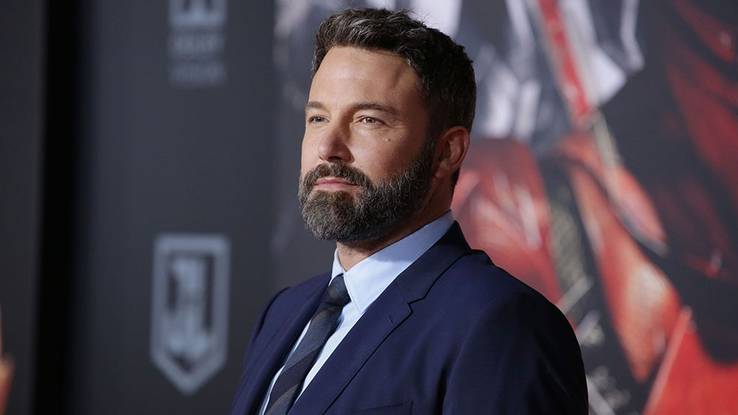 After Ben Affleck burst onto the scene with Good Will Hunting (for which he and Matt Damon earned an Academy Award for best screenplay), his career did not fare very well. With lackluster films like Forces of Nature, Reindeer Games, and Boiler Room, Affleck didn't land his first big role until he was cast in Michael Bay's Pearl Harbor in 2001 which was a box office success but the critical reception was brutal. Then Affleck starred in a string of Kevin Smith movies such as Jay and Silent Bob Strike Back, Jersey Girl, Clerks II, Chasing Amy, and Dogma (only a few of which proved to be successful). By the time 2003 rolled around, his track record thus far was not in great shape–and Gigli definitely didn't help.
At the Wall Street Journal called Gigli, "The worst movie—all right, the worst allegedly major movie—of our admittedly young century." Affleck managed to turn everything around with his movie The Town which was his second directorial attempt after 2007's Gone Baby Gone. After starring in and directing the Academy Award winning movie Argo and starring in David Fincher's Gone Girl, things were looking up for Affleck. But after he was cast as Batman and appeared in the poorly received movies Batman v. Superman and Justice League, he squandered all of his goodwill. Affleck is probably on his way out in terms of the A-list.
Featured Today
15 Secrets Only Meghan Markle's Ex Husband Can Tell Us About Her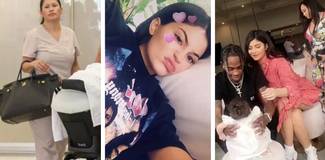 18 Bizzarre Rules Kylie Jenner Makes Her Nanny Follow With Baby Stormi

15 Actors Who Would Have Been A Much Better Choice For Deadpool

17

Replacement: Flying Solo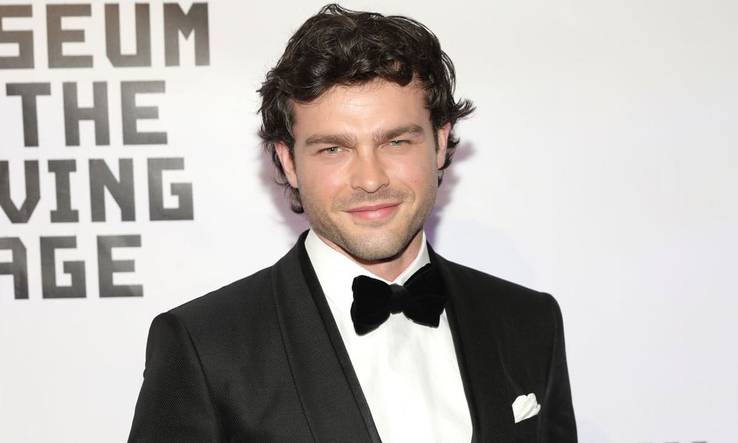 Alden Ehrenreich only has 19 acting credits to his name but in the short amount of time he's been in Hollywood, he's worked with Francis Ford Coppola, Warren Beatty, Ron Howard and Joel and Ethan Coen. Surprisingly, Ehrenreich was discovered by Steven Spielberg after he saw a short film that featured Ehrenreich at a bat mitzvah. Hey–stranger things have happened! The first movie the young actor ever starred in was Tetro directed by the acclaimed director of The Godfather, Francis Ford Coppola and went on to star in another one of his movies, Twixt in 2011.
His first big Hollywood role was Ethan Wate in Beautiful Creatures based on the novel of the same name. He then had a small part in Stoker and a leading role in the indie movie Running Wild. However, it was his next movie that would give him his breakout role. In Hail! Caesar, Ehrenreich played Hobie Doyle, a charming cowboy. He then starred opposite Lily Collins in Warren Beatty's Rules Don't Apply and then the war drama The Yellow Birds. His biggest role to date is Han Solo in the newest installment in the Star Wars franchise, Solo: A Star Wars Story. Reportedly, 2,500 actors tried out for the part but Ehrenreich was the one who snagged the role after auditioning multiple times over the course of six months. This may be the movie that will launch Ehrenreich into A-list status but only time will tell.
16

Falling From The A-List: No Silver Linings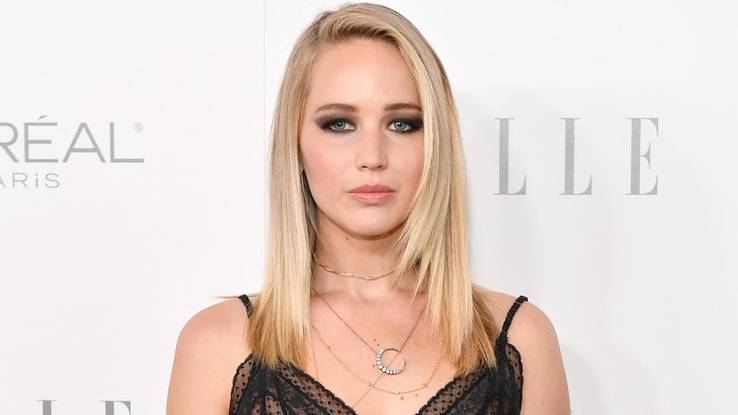 Before Jennifer Lawrence made it big with her role as Katniss in The Hunger Games, she appeared in various TV shows such as Monk, Cold Case, Medium, and The Bill Engvall Show. Her first big movie role was the lead in Winter's Bone which showcased her acting chops and helped her nab a supporting role in Like Crazy and the role of Mystique in X-Men: First Class. It was the Hunger Games franchise that launched her into superstardom but it was her role in David O. Russell's Silver Linings Playbook that not only earned her an Oscar but also proved that she had what it took to be taken seriously in Hollywood and helped her to break out of her iconic role as Katniss.
She teamed up with Russell again with American Hustle and Joy–though neither proved to be as successful as their first collaboration. Lawrence appeared in two more X-Men movies and is set to appear in one more in 2019. She teamed up with Bradley Cooper again in the poorly reviewed Serena and found a new actor to play her love interest: Chris Pratt in their movie Passengers which received poor reviews–though it did well commercially. Darren Aronofsky's Mother! barely broke even and was not lauded by the critics in the same way that his previous film Black Swan was. Her most recent film, Red Sparrow, was not a huge box office hit that you might expect from one of the biggest actresses in Hollywood. If her next movie isn't a hit, she might see her status as a superstar slowly fade.
15

Replacement: Everything's Coming Up Roses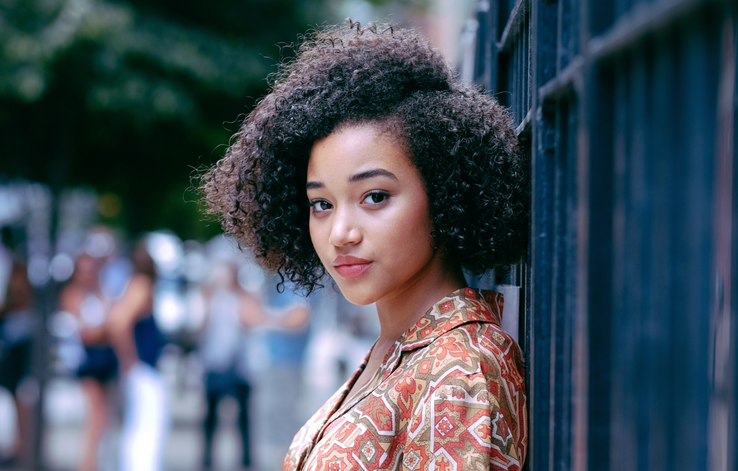 Like Jennifer Lawrence, Amandla Stenberg also appeared in The Hunger Games–though she had a much smaller role. You may remember her as Rue in the first installment of the series. Though she could have faded away into obscurity, Stenberg made a name for herself on the internet as an activist. After The Hunger Games, she landed a role on the TV series Sleepy Hollow before landing her biggest role to date in the young adult romance Everything, Everything based on the book of the same name written by Nicola Yoon. Though she still has a long way to go to make it to A-list status, she has a few upcoming projects that will help her including The Darkest Minds, The Hate U Give, and Where Hands Touch about a bi-racial teen struggling for survival in Nazi Germany. According to Stenberg, she could have nabbed a role in Black Panther but decided not to pursue the role because of her skin color:
"These are all dark skin actors playing Africans and I feel like it would have just been off to see me as a biracial American with a Nigerian accent just pretending that I'm the same color as everyone else in the movie." Stenberg chose her morals over advancing her career and that's one of the reasons why she's so beloved by young people.
14

Falling From The A-List: What Will Be, Will Be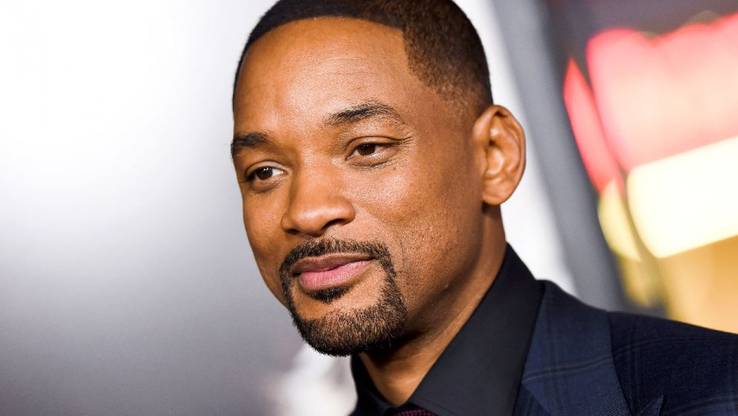 We all know that Will Smith got his start on The Fresh Prince of Bel-Air and then mixed action and comedy (before Chris Pratt) in movies like Bad Boys, Independence Day, and Men in Black. However, it was with Ali that Smith proved that he wasn't just a charming action hero but also a serious actor. After Ali came Men in Black II, Bad Boys II, I, Robot, Hitch then he took another turn toward serious acting with The Pursuit of Happyness and another turn towards dark thrillers with Hancock and I Am Legend. Smith proved that he could do it all but once you reach the top, there's nowhere to go but down.
His career took a hit with After Earth in which he tried to turn his son Jaden Smith into a leading man but with no success. The movie flopped and while Will could still salvage his career, Jaden's acting career came to a halt. Focus, Concussion, and Collateral Beauty yielded disappointing reviews and low box office earnings. Suicide Squad was a success when it came to the box office but it was brutally destroyed by the critics. The actor then turned to Netflix to churn out a hit and they released Bright which is one of his worst reviewed movies according to Rotten Tomatoes. Can he revive his career with his stint as Genie in the live-action Aladdin? Or Ang Lee's Gemini Man? Suicide Squad 2? Bad Boys 4? Where there's a will, there's a way.
13

Replacement: Jack Of All Trades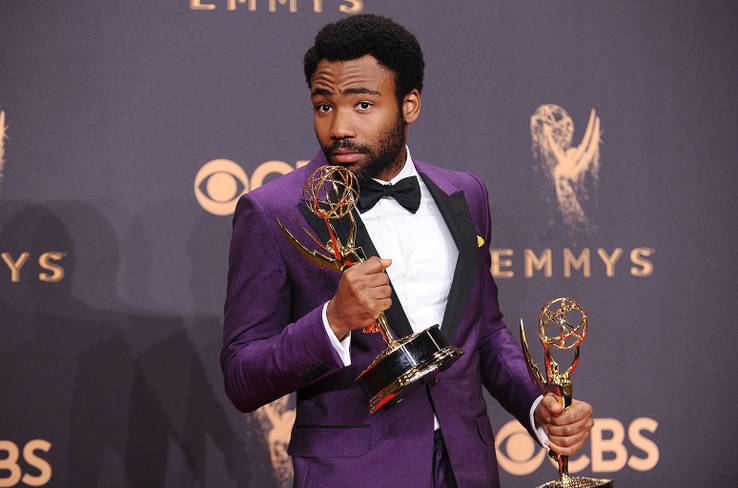 Donald Glover does it all: he makes award-winning music, he created the critically acclaimed TV show Atlanta which he also stars in, he proved he can do comedy with Community (he also wrote for 30 Rock), and he's got dramatic acting chops as well which he showcased in The Martian and on Atlanta. But can he make it as a leading man? Probably. Though he's worked on a lot of different projects, he only recently appeared in big-budget movies.
His first movie was a 2009 indie film called Mystery Team and though he had small roles in movies like The Muppets and The Lazarus Effect, he didn't star in another movie again until this year with Solo: A Star Wars Story. Even after everything he's done, he still hasn't broken into A-list territory but he's well on his way with his upcoming high-profile projects. Glover's newest project is Solo: A Star Wars Story in which he plays Lando Calrissian and he will be voicing the character of Simba in the live-action remake of The Lion King–not to mention the newest season of Atlanta and another Childish Gambino album. It's only a matter of time before Glover becomes an A-lister.
12

Dropping From The A-List: Mama Mia!
Amanda Seyfried may have gotten her start on TV but she quickly moved up the totem pole into movies. After a stint on As the World Turns and another on All My Children, Seyfried nabbed her role as Karen Smith in Mean Girls which got her some attention in Hollywood but it didn't immediately earn her an A-list status. Her next few movies were low-budget B-list movies such as American Gun, Nine Lives, and Solstice. She had a few minor roles in big TV shows like House and CSI and a multi-episode arc on Veronica Mars. In 2008, she landed her first starring role in a big-budget movie, Mama Mia! opposite Meryl Streep.
Next, she starred in Jennifer's Body which was written by Juno writer Diablo Cody though it did not receive the same acclaim as her first effort. Seyfried then starred in a string of relatively well-received movies such as Dear John, Letters to Juliet, and the Leonardo DiCaprio produced movie Red Riding Hood. Seyfried then returned to TV with Big Love and didn't find her next big hit until she was cast in Les Miserables as Cosette. Her next projects were mostly hit-or-miss; While We're Young was a hit critically while Ted was a hit commercially. But mostly her projects such as Pan, Love the Coopers, The Last Word, Lovelace, and Gringo were misses. Can Mama Mia 2: Here We Go Again revive her career? Or is it time for someone new?
11

Replacement: Bewitching
Anya Taylor-Joy only has 17 acting credits to her name but she has already made a splash in Hollywood. Her very first role was an uncredited one in Vampire Academy and her second role was in an episode of Endeavor. Her next role was the lead in the low-budget horror film The Witch which proved to be a success. She then went on to appear in TV series Atlantis before nabbing the lead of another horror flick Morgan in which she plays the titular role. She landed another role in M. Night Shyamalan's Split and also starred opposite Anton Yelchin in the dark comedy Thoroughbreds which was filmed back in 2016 but the release was put on hold due to Yelchin's untimely death. Taylor-Joy has yet to star in a big-budget Hollywood movie but she has proved that she has what it takes to be a leading lady with her past roles and her latest movie role in The Secret of Marrowbone.
She has multiple projects in the work at the moment including M. Night Shyamalan's Glass which is a sequel to both Split and Unbreakable. She will also star opposite Rosamund Pike in the historical drama, Radioactive, the upcoming Marvel movie The New Mutants, and the indie drama The Sea Change.
10

Dropping From The A-List: Keira, Actually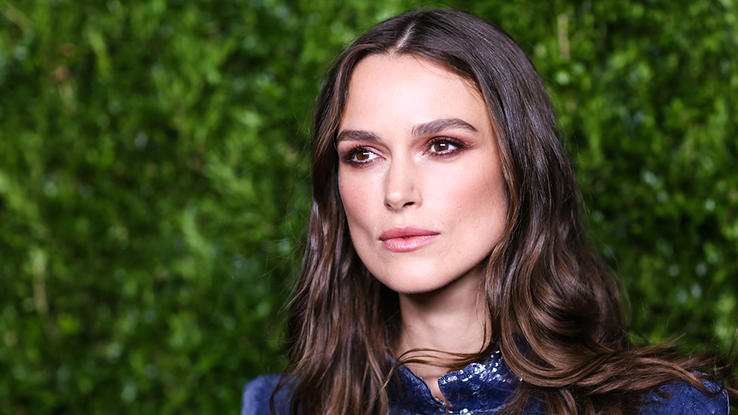 Keira Knightley's first big movie role was a forgettable one seeing as she played the decoy to Natalie Portman's Queen Amidala in Star Wars Episode I: The Phantom Menace. She then went on to play the memorable role of Jules in Bend It Like Beckham in 2002 and, a year later, she'd land her breakout role in Pirates of the Caribbean. The movie based on the classic Disney ride was a huge hit and it brought Knightley a good deal of recognition I Hollywood. She then went on to star in Love, Actually, King Arthur, and The Jacket before she starred in her first collaboration with Joe Wright: Pride & Prejudice. Pirates of the Caribbean: Dead Man's Chest and Pirates of the Caribbean: At World's End came next and while they did not receive the same critical acclaim as the first installment in the series, they were big commercial hits.
Once her involvement in the Pirates of the Caribbean series came to an end, Knightley had another hit on her hands in 2007 when she worked with Joe Wright again in Atonement. Never Let Me Go, Last Night, and London Boulevard did not prove to be as successful as her previous films and A Dangerous Method didn't earn the critical acclaim it was intended to. She teamed up with Joe Wright again for Anna Karenina but this time their collaboration was not as successful. Seeking a Friend for the End of the World, Begin Again, and Everest did not fare well at the box office either so she reprised her role as Elizabeth Swann in Pirates of the Caribbean: Dead Men Tell No Tales. It's hard to tell at this point if she will be able to make a comeback.
9

Replacement: Dear Hollywood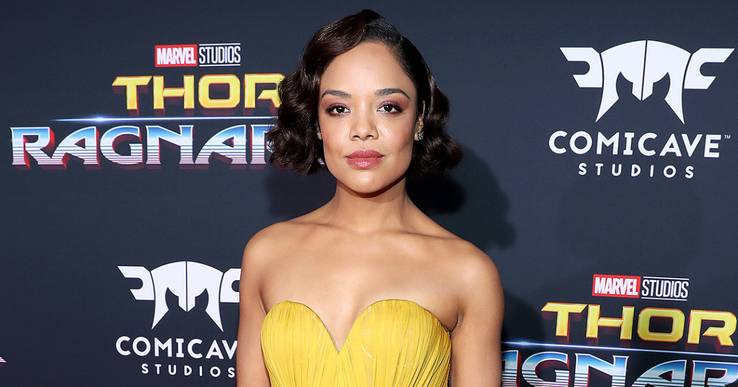 Tessa Thompson has been in Hollywood for awhile and has a good deal of acting credits under her belt but she has only recently been acknowledged as a star in Hollywood. When she was first starting out (long before she would land her breakout role), Thompson had roles in Veronica Mars, Grey's Anatomy, Hidden Palms, Private Practice, Heroes, Blue Belle, 666 Park Avenue, and Copper. Her first big movie was Dear White People (she also appeared in the TV show of the same name in 2018, four years after the movie was released) followed by Ava Duvernay's critically acclaimed movie, Selma. Her biggest hit to date was Creed opposite Michael B. Jordan.
After roles in Salt Water, War on Everyone, and South Dakota, she made it to the big leagues when she was cast as Valkyrie in Thor: Ragnarok. After staring in Annihilation (Alex Garland's sophomore directorial effort after Ex Machina), Westworld, and Dirty Computer, Janelle Monae's cinematic companion to her newest album of the same name, Thompson is definitely nearing A-list status. With upcoming projects like Creed II and the new Men in Black spinoff, there's no way that Tessa Thompson won't be a household name in the near future.
8

Dropping From The A-List: What's Eating Johnny Depp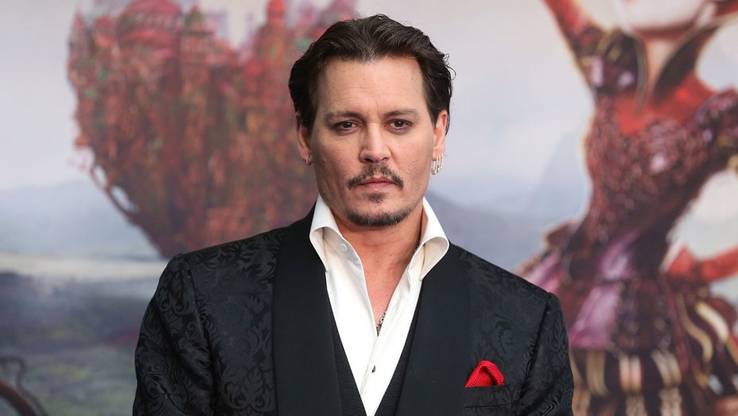 Johnny Depp's first ever movie was the iconic horror movie Nightmare on Elm Street in 1984 and after his stint on 21 Jump Street was over, he went on to star in hits and cult classics such as Cry-Baby, Edward Scissorhands, Sleepy Hollow, What's Eating Gilbert Grape, Ed Wood, Donnie Brasco, and Fear and Loathing in Las Vegas. Though he was a well-known and successful actor, Depp didn't find mainstream success until he starred in Pirates of the Caribbean as Captain Jack Sparrow in 2004 which also earned him a nomination for an Academy Award and thus tarnishing his status as the off-beat star of the zany cult hits that made him famous.
With movies like The Lone Ranger, Transcendence, Mortdecai, and The Rum Diary, it was clear that Depp's star power was starting to wane. Though he was still starring in the various installments of the Pirates of the Caribbean franchise, he was making very few films that performed well critically–not even his collaborations with Tim Burton: Alice in Wonderland and Dark Shadows. Though he may find mainstream success again with the newest installment of the Fantastic Beasts series, there has been talk of Harry Potter fans boycotting the movie because of the allegations of domestic violence against his ex-wife Amber Heard. Could this be the end of the line for Depp?
7

Replacement: Designated Driver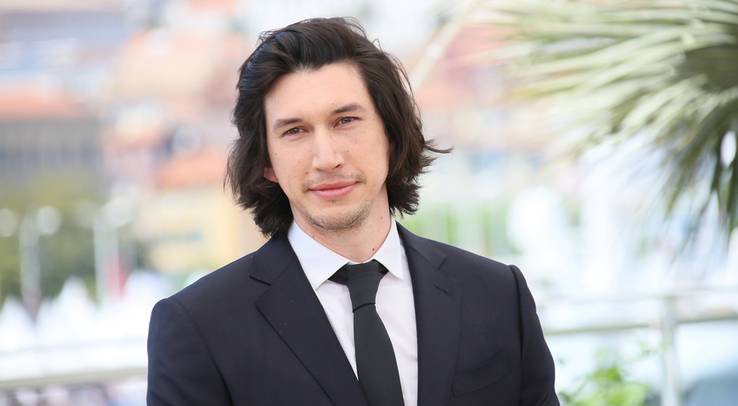 Adam Driver is not what you would expect from a leading man in Hollywood but he has the acting chops that one needs to succeed in show business. He may not be conventionally attractive but he's charming, tall, and talented–what more do you need? His career as a professional actor only began in 2009 since he joined the United States Marine Corps in 2001 after the September 11 attacks. When he first came to Hollywood, he a small role in The Unusuals and another in Law & Order before landing a role in Clint Eastwood's J. Edgar. In 2012, he'd work with Noah Baumbach in Frances Ha and Steven Spielberg's Lincoln.
In 2013, he had a small but memorable role in the Coen Brothers' Inside Llewyn Davis and in 2014 he teamed up with Baumbach again for While We're Young. After landing his breakout role in HBO's Girls, he had a few roles in What If, Hungry Hearts, and This is Where I Leave You. He then nabbed his biggest role to date: Kylo Ren in Star Wars: The Force Awakens. Though he had made it big with Star Wars, he went back to starring in critically acclaimed indie movies such as Paterson and Logan Lucky but also worked with Martin Scorsese in Silence. If Driver isn't an A-lister already, he will be soon.
6

Dropping From The A-List: The Fass And Furious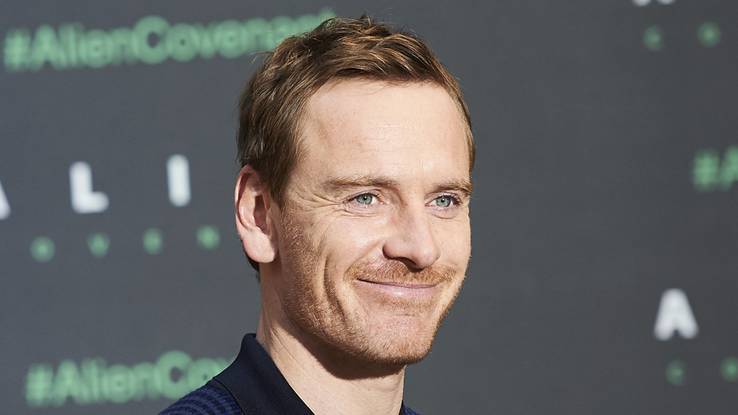 Michael Fassbender first got his start in Hollywood with HBO's hugely successful miniseries, Band of Brothers but it would be several more years until he would land his breakout role. After a few short-lived stints on TV shows and a half a dozen TV movies, Fassbender appeared in Zack Snyder's 300 and then, two years later, starred in Steve McQueen's 2008 drama, Hunger (which was his first collaboration with the director). In 2009, Fassbender got Hollywood's attention with his small but memorable role in Quentin Tarantino's Inglorious Basterds.
In 2011, he starred as Rochester opposite Mia Wasikowska in Jane Eyre before landing his breakout role in X-Men: First Class as Magneto. Next came David Cronenberg's A Dangerous Method, then Steve McQueen's Shame, then Steven Soderbergh's Haywire, and Ridley Scott's prequel to the Alien series, Prometheus. In 2012, Fassbender worked with McQueen again in 12 Years a Slave which won an Oscar for best picture then in 2014, X-Men: Days of Future Past was a hit. While Macbeth was a flop, Steve Jobs was a success with critics though it barely broke even at the box office. His next few movies X-Men: Apocalypse, The Light Between Oceans, Trespass Against Us, Assassin's Creed, Song to Song, Alien: Covenant, and The Snowman were all flops. His time on the A-list may be up. 
5

Replacement: A Promising Career
Oscar Isaac has been a professional actor since 1996 but he only landed his breakout role in Ex Machina in 2014. Though he's Guatemalan and Cuban, his first big movie role was Joseph in The Nativity Story in 2006 then appeared in Body of Lies in 2008, though he only had a small part. He played Prince John in Ridley Scott's ill-fated Robin Hood and had a small part in Sucker Punch which turned out to be a flop.
He appeared in the Ryan Gosling movie Drive in a small yet memorable role and a year later he starred in the Coen Brothers' Inside Llewyn Davis. He then starred opposite Jessica Chastain in A Most Violent Year in 2014–the same year he starred in Ex Machina. With his many roles, Isaac proved that he could play both the villain and the hero and it was this that led him to be cast in Star Wars: The Force Awakens. Though his next few movies such as X-Men: Apocalypse, The Promise, and Suburbicon were not hugely successful, Isaac has proved that he has what it takes to be a leading man and maybe with At Eternity's Gate, Operation Finale, and Triple Frontier, he will finally make it to A-list status.
4

Dropping From The A-List: A Star Is gone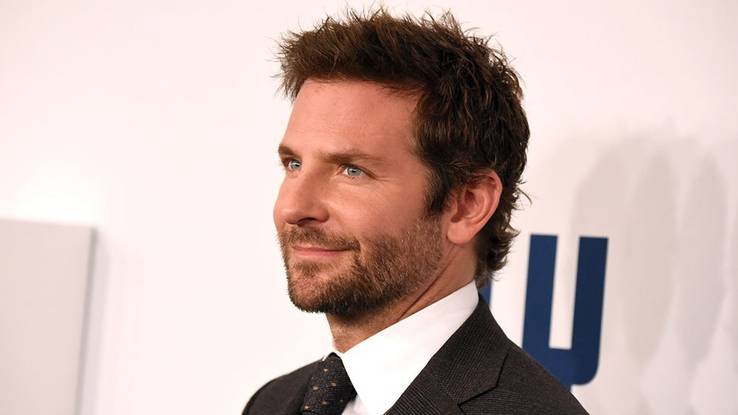 Bradley Cooper landed his first movie role in 2001 with Wet Hot American Summer and over the course of the early 2000s, he appeared in low-budget movies like My Little Eye and Bending All the Rules. His stint on Alias helped to turn things around for him and he then landed roles in two big-budget comedies, Failure to Launch and Wedding Crashers. After playing small parts in both Yes Man and He's Just Not That Into You, Cooper got his breakout role in 2009 with The Hangover which was a massive hit. Now he was a leading man. Unfortunately, the next few movies he starred in, including All About Steve, Valentine's Day, The A-Team, Hit & Run, and The Words did not receive high praise from the critics. The Hangover Part II did well in the box office but was destroyed by the critics–and The Hangover Part III didn't do any better critically.
It wasn't until he starred in Silver Linings Playbook opposite Jennifer Lawrence in 2012 that he got the opportunity to be in a critically acclaimed movie that was also a box office hit. Cooper teamed up with Lawrence three more times with American Hustle, Serena, and Joy though none of them were as successful as their first collaboration. Cooper then lent his voice to Rocket Racoon in the hugely successful Guardians of the Galaxy and again in the sequel and Avengers: Infinity War all three of which were his biggest movies to date but we don't even see his face! He's making his directorial debut this year with the remake of A Star is Born which he will also star in opposite Lady Gaga and there are some rumors that indicate that the movie may disappoint. If it flops, will there be room for a new A-lister in Tinseltown?
3

Replacement: Still Fantastic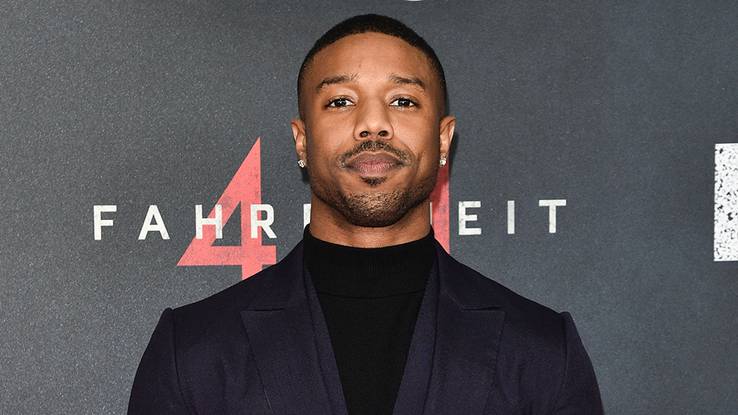 Michael B. Jordan has worked on a lot of projects since he first started acting professionally in 1999 with a small role on The Sopranos. In 2002, he appeared on The Wire before landing a 3-year stint on All My Children. He appeared in Friday Night Lights for three years and Parenthood for two before he landed his first major dramatic role in Fruitvale Station. Jordan starred in two separate superhero movies–one flopped and the other was a hit. The first was Fantastic Four in which he played Johnny Storm alongside Miles Teller and Kate Mara. It was a major disappointment both critically and commercially. His second superhero movie wouldn't be released until three years later and it would prove to be his biggest hit yet–Black Panther.
Between the two movies, Jordan showcased his acting chops and good looks in Creed which was a huge success and it proved to Hollywood that he could be taken seriously–even after starring in the failure that was Fantastic Four. His next movie was Black Panther and his next project is HBO's Fahrenheit 451. With Creed II also coming out this year, Jordan may end 2018 with A-lister status.
2

Dropping From The A-List: Under Our Skin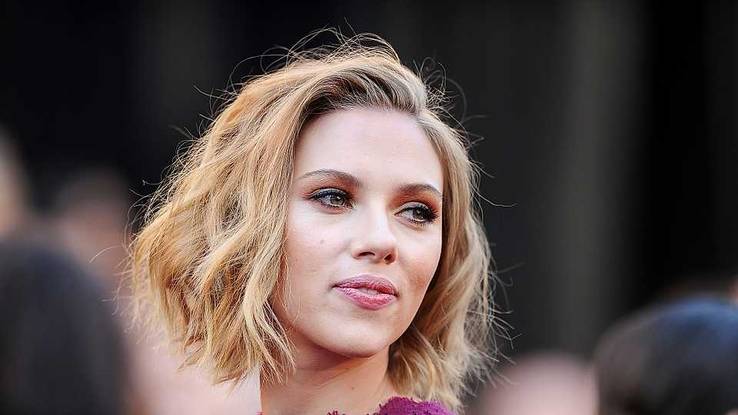 Scarlett Johansson has been in the business for awhile, first getting her start as a child actor North back in 1994. With a string of movies under her belt by the end of the 90s, Johansson got her breakout role in 2001 with Ghost World. Though she may not have played the lead in the dramedy, she made a memorable performance which led to her biggest role to date: Sofia Coppola's Lost in Translation. Now that she had proved that she had both acting chops and good looks, she landed lead roles in Girl With the Pearl Earring, Match Point, Michael Bay's The Island, Brian De Palma's The Black Dahlia, and Christopher Nolan's The Prestige. She tried her hand at romantic comedies with Scoop, The Nanny Diaries, and He's Just Not That Into You while also taking on dramatic roles in The Other Boleyn Girl and Vicky Christina Barcelona.
Though she was already an A-lister, Johansson really made it big when she took on the role of Black Widow in Iron Man 2 and again in The Avengers. While she was starring in the biggest franchise in Hollywood, she also played dramatic roles in Hitchcock, Don Jon, Her, and Under the Skin. She was at the top of her game in 2016 but things changed with Ghost in the Shell which not only bombed but was ridiculed for whitewashing. Rough Night was another flop and though she still has multiple upcoming Marvel movies, will she be able to land another hit outside the Marvel universe?
1

Replacement: On The Road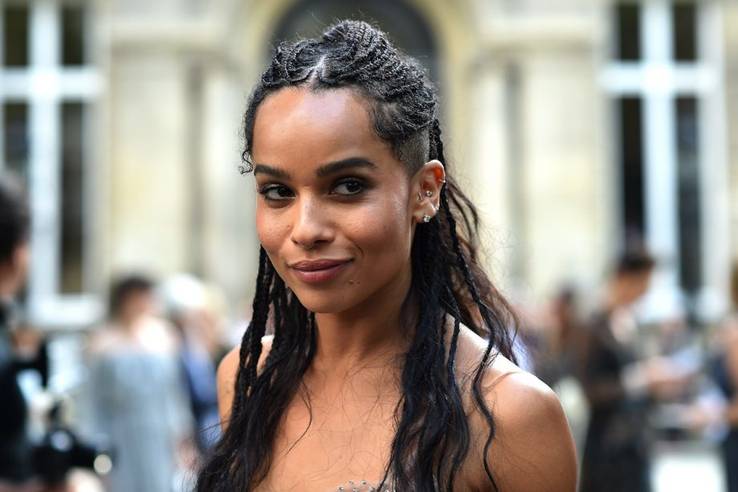 Zoë Kravitz was born into both the movie and music business since her mother is actress Lisa Bonet and her father is singer Lenny Kravitz. Though she makes music with her group LOLAWOLF, she started acting back in 2007 with a role in No Reservations. She then landed roles in The Brave One, Joel Schumacher's Twelve, and It's Kind of a Funny Story. She had a multi-episode arc in Californication before she got her breakout role in X-Men: First Class. Though she appeared in the box office bomb After Earth, she turned things around by starring in Divergent, Dope, and Mad Max: Fury Road.
After appearing in Insurgent and Allegiant, she appeared in the hugely successful Fantastic Beasts and Where to Find Them. She also starred in Rough Night alongside Scarlett Johansson and while the movie proved to be a flop, she got the chance to showcase her comedic acting chops. With the indie movie Gemini and her role on HBO's Big Little Lies, Kravitz has established herself as a rising star in Hollywood and with her role in the Fantastic Beasts sequel and season two of Big Little Lies, she may become a household name in her own right. 
Sources:  Biography, Rotten Tomatoes, Color Lines, Collider, Comicverse, Wall Street Journal, Biography, The Sydney Morning Herald, i-D, Rolling Out, Rotten Tomatoes, Digital Spy, Digital Spy, Collider, Gossip Cop, Collider
Source: Read Full Article