The CW has a vibe unlike the other networks. They have long catered to an audience of older teens and 20-somethings and it's a joke how they always feature casts who look like models. The network has mixed together numerous genres as well. You have the teen dramas like Riverdale; sci-fi and fantasy shows such as The 100 and iZombie; quirky comedies like Jane the Virgin and Crazy Ex-Girlfriend; and of course the "Arrowverse" of super-hero shows like Arrow, Flash, Supergirl, and others. Their mantra is "Dare to Defy" as they do indeed defy conventions and give a lot of young actors a shot. Like any network, they have their flops and shows that only last a year but can still gain a good audience. Helping is the partnership with Netflix as between that and their own CW Seed platform, CW shows are easy to binge on.
This leads to the casts as obviously, the network boasts some very beautiful actresses. Some are able to use that for bigger fame such as Nina Dobrev, Blak, Lively and others. However, some aren't so lucky. They may be talented but lack the skills and charisma to break out beyond the network and thus the CW is pretty much the best they can do. At the same time, there are actresses bursting with so much talent and charisma, it seems the network is holding them back. Here are 12 actresses who are far too good to be on this network and 12 who are pretty much stuck with it to remind you of the vast variety the CW boasts.
24

STUCK THERE: Nathalie Kelley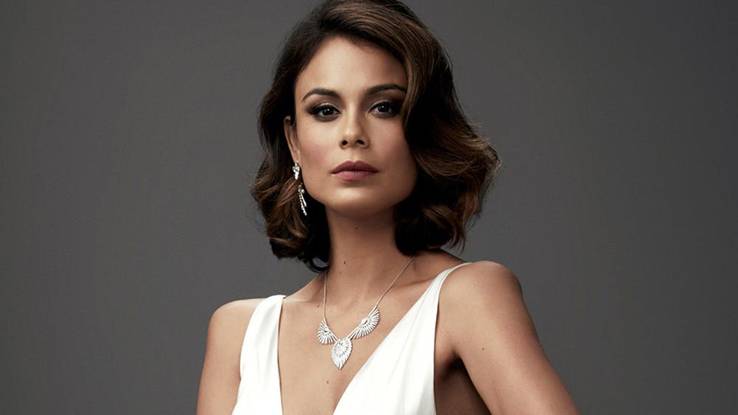 For an actress of such gorgeous looks and charm, Nathalie Kelley seems to be making the CW more of her home. She was featured in Fast and the Furious: Tokyo Drift and various other movies. She appeared in TV shows like Body of Proof and Unreal that showed her promise. In 2016, she joined The Vampire Diaries as Sybil, a twisted demoness who was soon putting the heroes through the wringer and was a major foe in the final season. Currently, Kelley is on the network in the revival of the classic soap Dynasty. She plays Cristal, the new wife of Blake Carrington who handles rising from nothing to ultra-wealth.
The show has Kelley showing off in gowns amid wild plot twists and clashing with Elizabeth Gillies' Fallon in full-on catfights. While it's gotten a second season, it does show how Kelley is better suited for a campy series rather than more serious projects. Kelley herself told the Pedestrian is was less about the role than her outfits. "The wardrobe is like my dream wardrobe if I had an unlimited budget. Getting to wear certain designers and just touch certain fabrics and live in silks and [fake] furs. Apart from that, there's not a lot of glamour." Kelley is okay in the part yet not showing much skill to be successful outside the CW.
23

TOO GOOD: Caity Lotz
Lotz is terrific mixing in some wild humor and also the drama of Sara's dark past coming back to haunt her. Her romantic storyline is also well written. Lotz is a former dancer and has been up front on facing issues over her form. She famously showed off on Instagram with a slam against body shamers on "some people think my body is too muscular, too skinny, too boyish. Some people will think it's beautiful, powerful, s*xy. There is no right and wrong when it comes to the body God has given you." With her popularity online and her talent, it seems Lotz has a good career ahead beyond just Sara and her humor alone should have Hollywood paying attention.
22

STUCK THERE: Sarah Parker Kennedy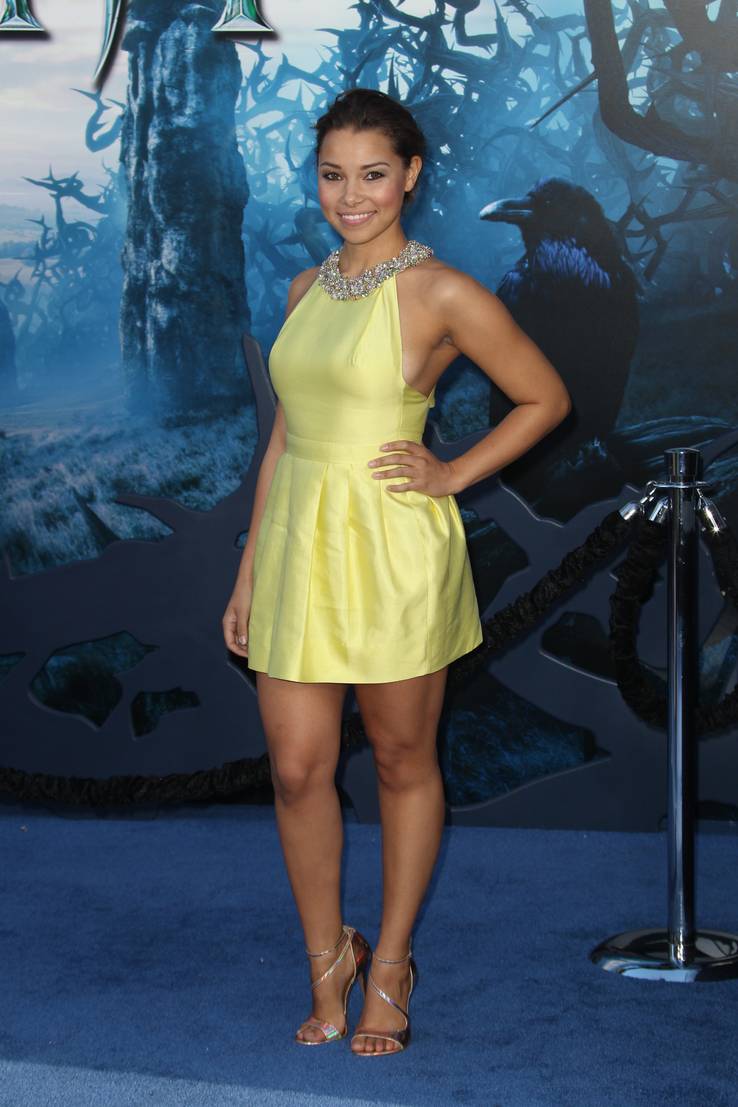 This Canadian born actress was popping up on the CW for a while in shows like Smallville as the explosive (literally) Plastique. Sarah Parker Kennedy then became part of The Secret Circle, the 2011 series of a group of teen witches. Her part was good with some nice sass and charm but sadly the show only lasted one season. She was then cast in a recurring role on the revival of 90210 as a woman with a dark past. Kennedy then moved on to a daring role on the Starz pirate drama Black Sails that included showing off a lot of skin.
The actress popped up on The Flash as a mysterious caterer at Barry and Iris' wedding. She made more appearances, each rather odd as she seemed to be getting involved in the lives of the team. The final scene of the season had Kennedy revealing she was Barry and Iris daughter from the future who'd made a mistake coming back in time. Kennedy told Variety that she "didn't even audition, they just offered me the role" and she accepted. She's going to be a regular in the upcoming fifth season yet it shows how the CW is something Kennedy can't escape.
21

TOO GOOD: Lili Reinhart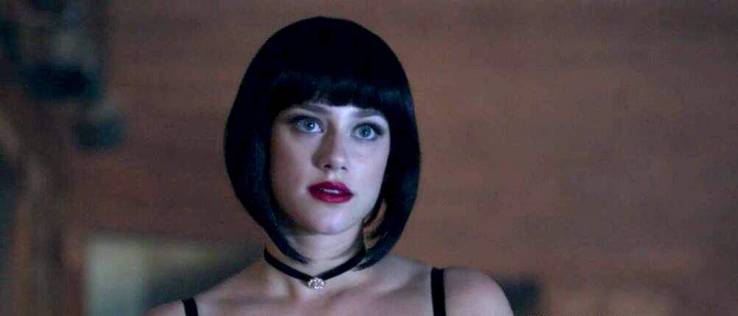 A key reason for the success of Riverdale has been the casting of the characters. To play modern takes on iconic roles like Archie, Jughead, and others, the producers went with pretty much unknowns to freshen up the parts and embody them. Lili Reinhart had only a few minor TV and movie roles under her belt when cast as Betty who's always been the classic "good girl." As viewers of the show know, that's sure been pushed aside. Betty shows drive and a dark edge, a woman who can dress in an outfit as part of a seduction and then go toe-to-toe with a serial killer. Reinhart handles it all with amazing beauty and charm to win fans over.
The actress is known for her great posts on social media and is proud of her role. In a People magazine interview, she famously mocked the "Dark Betty" look as she "hated that wig totally." But she admits "I think it's pretty easy, once you've put that wig on, to get into that mindset." She doesn't get as many revealing outfits as her co-stars but Reinhart still shows great talents, including a fine singing voice. Put it all together and it's highly likely that Reinhart can rise up in a variety of roles after Riverdale and continue to a good career.
20

STUCK THERE: Candice Accola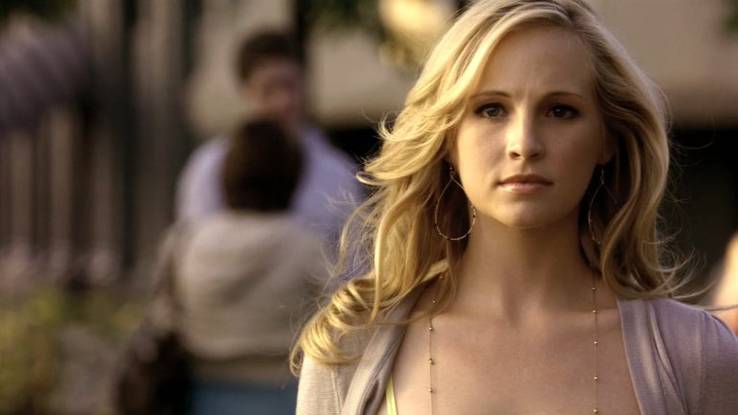 When The Vampire Diaries began, Caroline Forbes was a typical high school cheerleader and queen bee. Candice Accola was good in the role but mostly on the sidelines with Caroline sounding whiny and selfish. However, in season 2, she was transformed into a vampire and suddenly erupted into a fantastic character. With her humor and charm, Accola was soon central to the show and stepped it up when Nina Dobrev left. The actress has continued to play the role but it seems she may have traded job security for a better career as she devoted almost everything to TVD. And once it ended, she jumped right over to its spin-off The Originals to reprise Caroline.
Accola herself noted the character's evolution to 303 Magazine. "Obviously as the story line and show has gone on, we've just seen Caroline grow into this really strong character. She wasn't this one-note Queen Bee who just tore people down for no reason. We really got to know her and see her come out the other side of those angry teen years. I've been so grateful to be a part of this character for all of these seasons and to watch her grow as I've grown as well." Accola is popular on social media but not to the point of former castmate Dobrev and so maybe her keeping on the CW for so long could be a block to a long-range career.
19

TOO GOOD: Chyler Leigh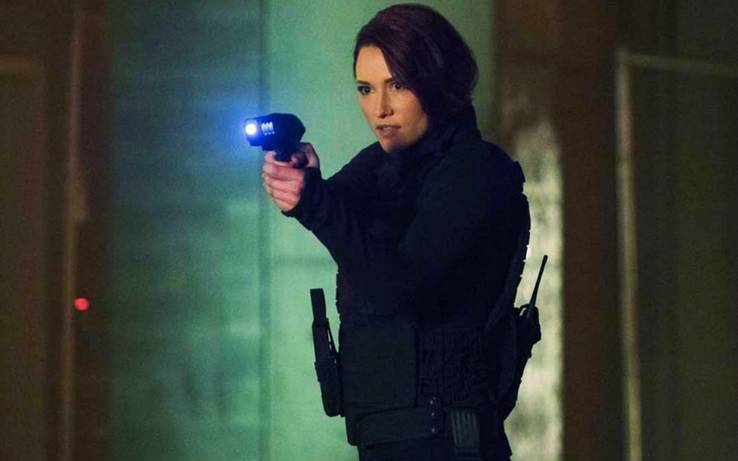 The second season had the show moving to the CW and allowed Alex to get more depth. This included her coming out and getting in a relationship with cop Maggie Sawyer. It sadly ended but Leigh continues to show Alex handling fighting aliens alongside a "normal" life. Leigh and Benoist show their friendship on social media with Leigh telling Entertainment Weekly "I feel we too have this really amazing connection. I'm always appreciative because a lot of times when I'm crying, I can just look at her and she's going to make me cry. It was challenging in all the best ways." Given she already had a good career before the CW, it makes sense Leigh will be great without it in any role she chooses.
18

STUCK THERE: Elizabeth Gillies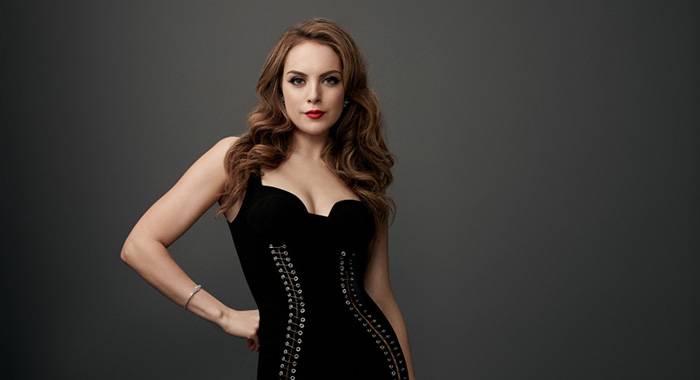 There's something about this actress that lends itself very well to "rhymes with witch" roles. She showed that on the Nickelodeon series Victorious as Jade, the goth with a sardonic attitude. Gillies then moved onto the FX show S*x&Drugs&Rock&Roll as the daughter of a washed-up rocker getting a career of her own. She did her best to handle the wild show, including showing off in a lot of revealing outfits. With that show ended, Gillies has now landed on the CW in Dynasty, a reboot of the classic 1980s soap opera. Her Fallon is at the forefront of the series, mostly selfish but with a good heart yet shows a lot of her attitude.
The show surprisingly got another season although critics have not been kind to it. While Gillies can show off a lot, few can say she's really that great an actress and that she is too busy relying a lot more on her looks. Gillies talked to Paste on how Fallon is "exhausting to play, and I mean that in the best way. I come home and I'm completely beat, so I can't imagine how she does it every day. This character's hardcore." It's good Gillies loves the part but given her so-so resume, it doesn't look like she may get beyond it and thus the CW is the best spot for her.
Featured Today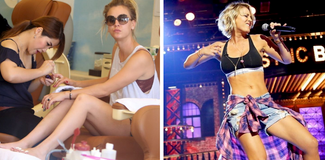 20 Reasons Big Bang Fans Are Over Kaley Cuoco

15 Actors Who Turned Down Iconic Movie Roles (And Still Regret It)

25 Reasons Why Marvel Characters Outshine DC Characters

17

TOO GOOD: Melissa Benoist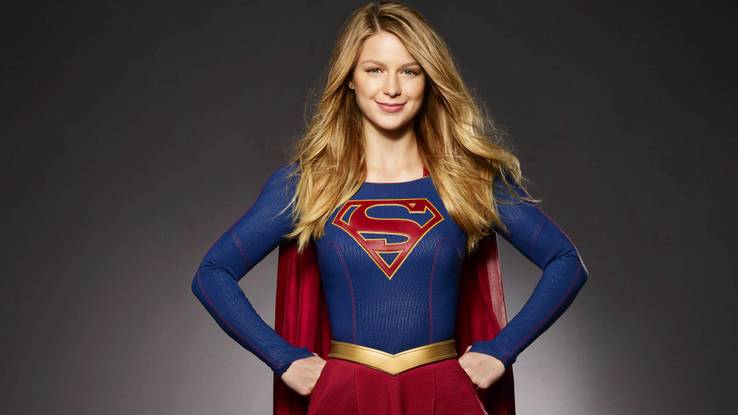 Before the CW, Melissa Benoist was showing her amazing talents off. She had guest-star roles on various series like Law & Order and an arc on the Showtime hit Homeland which had her baring all. She joined the cast of Glee as Marley, fighting weight issues but still showing off a fantastic singing voice. Benoist seemed like an odd choice for the title role in Supergirl but has proven her doubters wrong. She handles the heroics of Supergirl smashing up bad guys but many feel she's even better as the "normal" Kara with various romantic issues and such. The actress can show drama, comedy and even sang in a special musical episode.
Benoist is proud of her role and how she stands out as a role model. She explained to Vanity Fair she channels a lot of herself into it. "I tend to be shy and weird and more toward Kara Danvers, it can be challenging to be in the fight scenes and be authoritative. I have to remind myself "shoulders back and be strong," and maybe lower my voice, my register. So, that's a little more challenging than some of the other scenes." The actress is doing well outside the show as she'll be spending the summer on Broadway in the musical Beautiful. Thus, Benoist proves she doesn't need the CW to fly high.
16

STUCK THERE: Phoebe Tonkin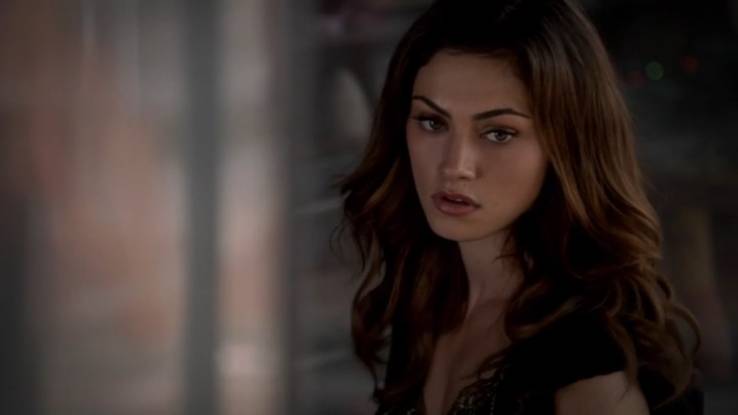 Born in Australia, Phoebe Tonkin got her start on the cult series H2O as one of a trio of girls who become mermaids. She had a few other minor TV and movie roles before joining the CW in 2011 in The Secret Circle. Her role as the wicked witch Faye was the best part of the show, mixing in smart lines with her beautiful presence. The series was axed after one season but producer Julie Plec loved Tonkin so much that she was added to The Vampire Diaries (which co-starred Tonkin's H2O castmate and real-life best friend Claire Holt). As werewolf Hayley, Tonkin was mostly on the sidelines but still showed off well.
Tonkin then joined the spin-off The Originals with Haley undergoing a mystical pregnancy and then becoming a half-vampire hybrid. However, the same charm Tonkin had in Circle didn't translate as well to this role as she came off a bit one-note at times. The show is wrapping up its final year with Tonkin telling Entertainment Weekly, "every season we prepare to say goodbye for good as we never know if we will come back for another season or not till very last minute, but knowing this season would be [the end], it definitely made it easier to plan wrap gifts and say proper goodbyes to my buddies who I've spent 5 years with." As much as she loved the role, it's hard to see Tonkin rising up outside the CW fame as the network is frankly her real best work.
15

TOO GOOD: Nafessa Williams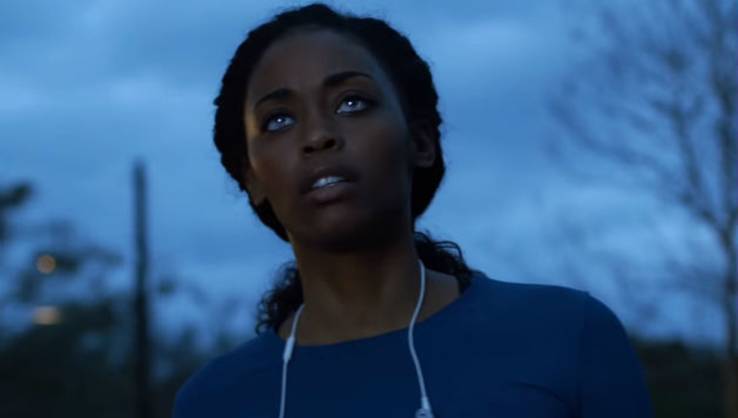 Black Lightning has been one of the CW's biggest recent hits. On the face of it, it's a typical superhero show as Jefferson Pierce takes back the mantle of an electricity-powered crime fighter to defend his neighborhood. But the show has been hailed for being very topical on black culture and events and using them to fire up the series. A big turn is Jefferson discovering his daughters have gained powers of their own. Nafessa Williams is Anissa who finds she has super-strength and takes on the identity of Thunder. Jefferson wasn't happy at first but decided he might as well train her and is actually proud of her helping.
Williams is amazing in the role, balancing the super-hero action with Anissa being out and showing that she is proud of it. The actress is proud of the part, telling Entertainment Weekly, "she goes on this journey of self-discovery of both becoming a woman and also discovering her powers. In being a superhero, this is Anissa's way of saving the world and helping people. I love her strength and the power that she walks in." Viewers agree and Williams is very popular on social media. With all that power and her great talent, it's very likely even outside the CW Williams will be rocking a lot of fans.
14

STUCK THERE: Danielle Panabaker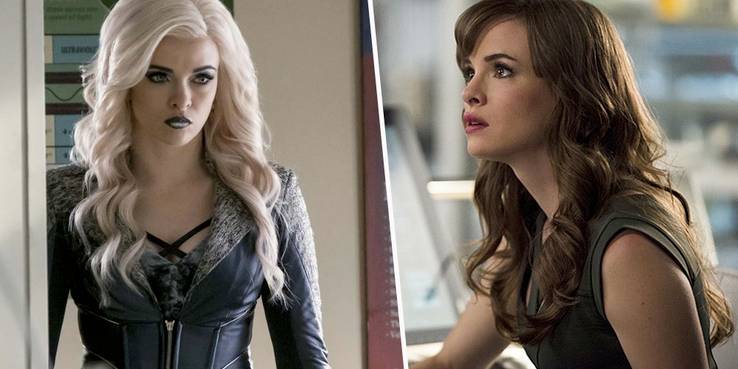 An actress who spent a while as "hey, it's that girl" on various TV shows and movies, Danielle Panabaker did click with audiences as James Wood's daughter on the CBS legal drama Shark. She had recurring roles on various other series before landing the part of Caitlin Snow on The Flash. A scientist helping Barry out, Panabaker won over audiences fast with her fun humor and light banter to highlight the series. A major turn had Caitlin gaining powers which turned her into the evil ice-controlling Killer Frost. She has since struck a balance between the selfish Frost and her usual persona, letting Panabaker show more range.
Panabaker talked to Variety on the dual roles and how she is both a hero and a villain. "Right now it's great that I get to do both to be honest. When you sign-on to a TV series you imagine you'll be playing the same character for the run of the show — however many seasons you're lucky to get — but the fact that I've already gotten to do so many different things has been such a joy." She is clearly enjoying it, as Caitlin is Panabaker's best TV role by a stretch. Sadly, she hasn't built as much beyond it so it may be unlikely she gets another starring part nearly as good as this.
13

TOO GOOD: Lucy Hale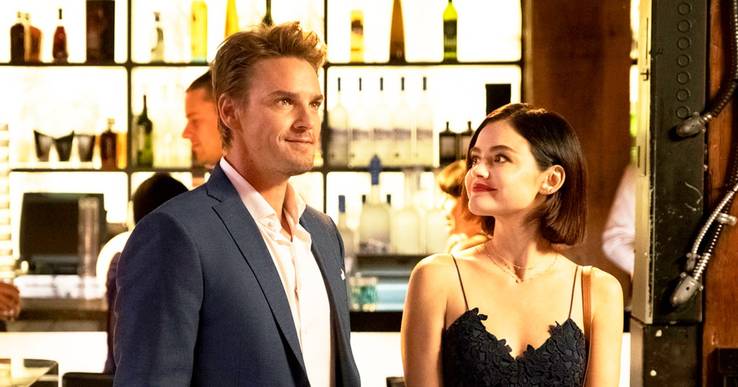 It's almost forgotten how Lucy Hale had a stint on the CW before her bigger fame. Hale first landed a TV show with the short-lived reboot of The Bionic Woman. In 2008, she joined the CW in Privileged, a quirky comedy about a young woman (Joanna Garcia) who has to care for the spoiled rotten granddaughters of a media mogul. Hale was one of the pair and showed she was a bit smarter than she seemed while showcasing a nice humor. The show was a critical favorite but was sadly canceled after its first season. Hale bounced back, of course, landing the role of Aria on the long-running hit Pretty Little Liars and a major TV favorite.
Right after PLL ended, Hale returned to the CW for Life Sentence. The drama had her playing Stella, a woman who spent years thinking she had terminal cancer only to find she's cured. But it's not all happy as Stella finds that the motto "live like there's no tomorrow" doesn't work when you have a life ahead of you and her family has been keeping a lot of secrets from her (such as Stella didn't really graduate high school). Hale said she liked the role as being so different. However, the show was axed before its first season even ended. Hale tweeted "sometimes things don't resonate with the audience and shows just don't work, but I'm so proud of what we accomplished & for the experience I had." Given her talents as an actress and singer as well as her strong social media presence, it's unlikely Hale is out of work for long and rising above the CW with her charms to be a real star.
12

STUCK THERE: Peyton List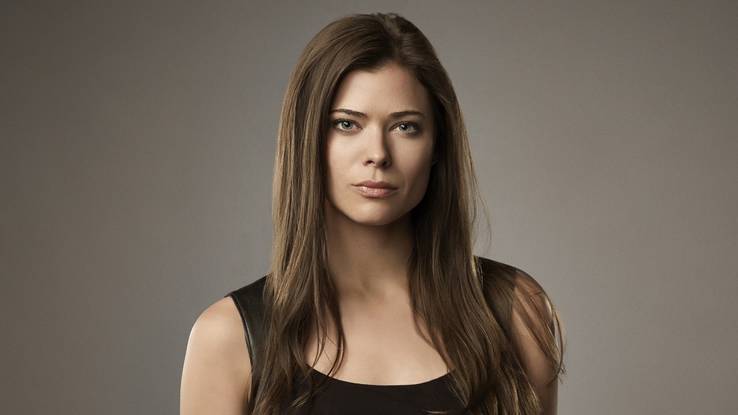 Here's a case of an actress who just can't seem to escape the network. Not to be confused with the younger blonde Disney starlet of the same name, Peyton List had a few years on As The World Turns. Sadly, prime time has not been lucky for her as she had lead roles in Windfall, Big Shots, and Flashforward, which were all short-lived. In 2010, List starred in The Tomorrow People, the CW's remake of a cult British show of people with special abilities fighting an evil group. She had a good run but the show was canceled after one season. List then had a recurring role as Lisa Snart, sister of the conniving Captain Cold on The Flash. In 2016, List returned to the CW in Frequency as a cop who finds herself talking to her dad in 1996 which accidentally alters history.
List talked to Den of Geek about the plot where time can twist around and "I feel rewarded as a reader when I get the scripts, so I hope it comes across in the execution." Sadly, the show was axed after just 13 episodes although the CW was good enough to let them do a special online epilogue to wrap the plot up. List just had a stint as Poison Ivy on Gotham but it seems almost for sure she'll go back to the CW as sadly, she just doesn't seem to have that much luck on another network. Hopefully, she can finally land a show that lasts more than one season.
11

TOO GOOD: Adelaide Kane
Born in Australia, Adelaide Kane got her start in the native land with several years on the popular Aussie soap opera Neighbors. She first gained fame in the U.S. as the wicked Tenaya on Power Rangers RPM (which co-starred future iZombie star Rose McIver). This led to a recurring role on MTV's Teen Wolf series that showed she'd grown into a nice woman. In 2013, Kane moved to starring in the CW series Reign. Based on the life of Mary Queen of Scots, the show famously played fast and loose with history and wasn't afraid to throw in bits like modern rock songs. But Kane carried the part well, handling the fantastic costumes and often sexy moments.
Kane admitted it was tricky to Talk Nerdy. "Being so inconsistent is very difficult to play. It's harder to like my character when she changes her mind on a dime. I love her, but I do get frustrated with her when she makes one decision one episode and completely changes her mind the next." The show ended after its fourth season (Kane joining many wishing it had gone longer) but the actress is busy. She was a highlight of the final season of Once Upon a Time as the conniving Ivy to show her range and her beauty has made her in demand for pilot season. So whether in the U.S. or back Down Under, Kane has what it takes to rise beyond the CW.
10

STUCK THERE: Candice Patton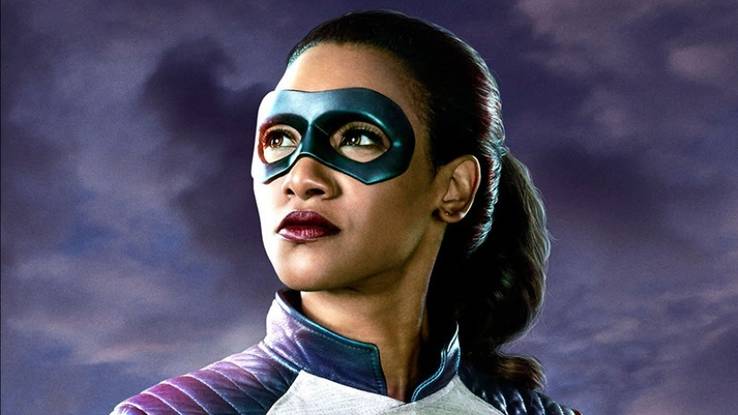 The attractive actress had recurring roles on various TV shows like The Game, showing off her beauty and humor. Originally, The Flash had planned for Barry to have a love interest in reporter Linda Park. But the producers decided to go to the comics and have Iris West be Barry's romantic foil. The show played on it as it was explained they grew up together and Iris was engaged to another man as the series began. But once her man was written off, she began to fall for Barry. Eventually, the two did get together and married to ground the show more.
Patton is up front in interviews on how the early Iris was a bit rough and grated on audiences. But Patton talked to The Undefeated on how she'd stepped it up and fought for Iris to be accepted. "She is strong, fearless, passionate and emotional. There is strength in vulnerability, and Iris isn't afraid to show her emotions. She won't let that defeat her." Patton does show a great skill in the role, with a recent episode showing Iris briefly getting super-speed and becoming a heroine. Yet for all her talents, Patton seems a bit stuck in the role which is the double-edged sword of becoming famous for a comic book series. Her lack of serious credits outside the parindicateste it'll be hard for her to get out of it and thus might end up doing another CW role down the line.
9

TOO GOOD: Madelaine Petsch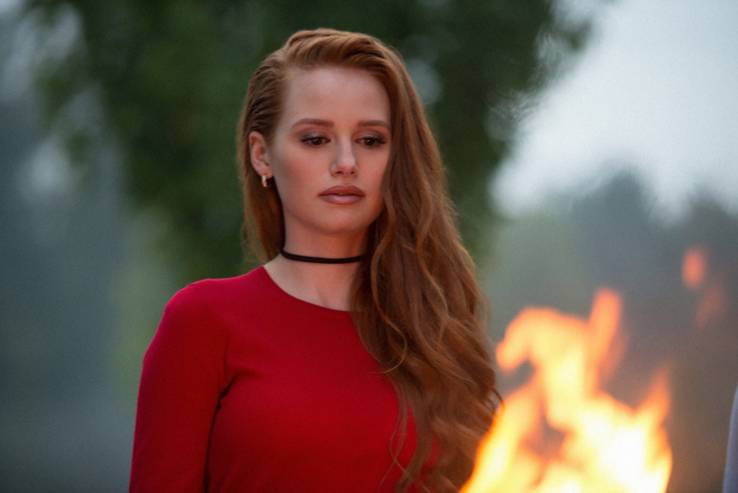 The character of Cheryl "Cherry" Blossom was introduced in the Archie comics in the 1990s. The idea was to throw the classic Betty/Veronica/Archie triangle a twist by having this wild redhead come to town and attract Archie over. Riverdale has taken that character to a stunning extreme. It's clear from the start Cheryl is not playing with a full deck, a rich gal a bit too close to her late twin brother and acting up in wild ways. She shows up at his funeral in a white dress; nearly burns down the family mansion; lounges in a bikini by the pool in September on a school day; wields a bow and arrow during a town riot; and dresses like Red Riding Hood for a simple walk. Yet Madelaine Petsch also gets some fantastic lines that win fans over.
The character has deepened with touches like Cheryl's relationship with a female classmate and fighting her ultra-controlling mother. In an interview with Elle, Petsch was up front on the latest turn for Cheryl and what it meant. "I don't like the word responsibility, because that feels like a heavy thing. And it's not a heavy thing…[bisexual representation] shouldn't be something that we have to raise a flag for, because it should be something that's normal." With her beauty, her humor and even showing off a good singing voice in a musical episode, Petsch has Hollywood courting her and thus quite probable she'll be making her voice heard for quite a while.
8

STUCK THERE: Marie Avgeropoulos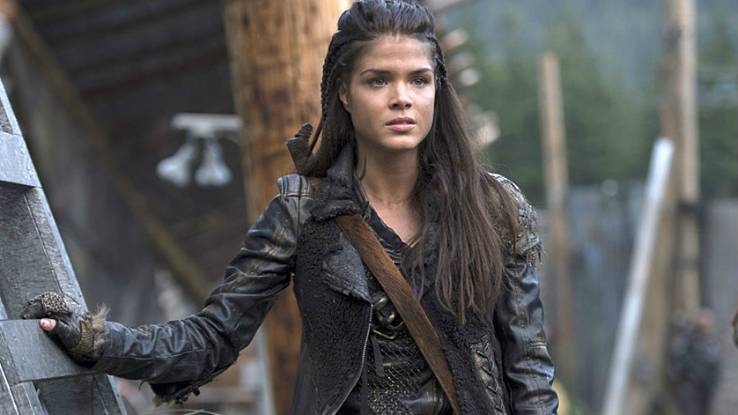 The 100 has been one of the CW's biggest surprises. What looked to be a "sci-fi Lord of the Flies" has expanded into a thrilling show where twists are aplenty and favorite characters can die at any time. The show takes place a century after a rogue artificial intelligence set off nuclear war across the planet. The survivors on a space station send 100 juvenile delinquents to the planet to see if it's safe. There, they soon find that various clans of warriors exist and then there are various battles for survival. The show has played with the viewers a lot in the twists and turns, leaving fans dumbfounded. Marie Avgeropoulos plays Octavia, a mechanic whiz among the group.
As the series has gone on, Octavia has transformed into a hardened warrior and the latest season has her taking on a leadership role but in a dark way. Avgeropoulos has talked about the role to Entertainment Weekly. "She's a wild card, and that's one of the things I love about her so much. I think a lot of people can relate to her because they've struggled in life as well, and it's okay to be broken." Yet the part can often be one-note despite her beauty as she does not have as much range as the role requires. Thus, it seems unlikely that Avgeropoulos is going to get much work after the show is done.
7

TOO GOOD: Camila Mendes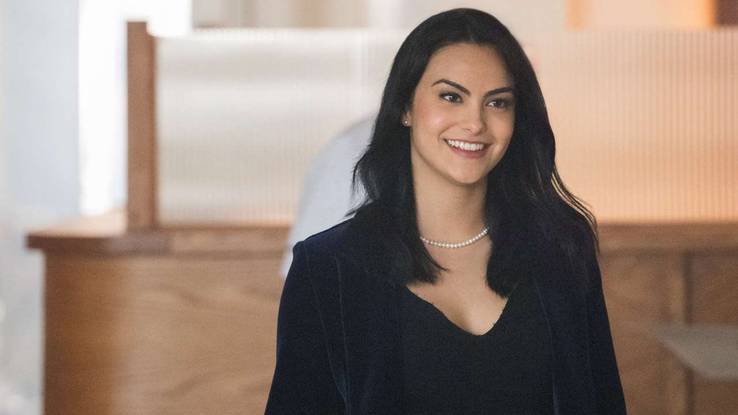 Riverdale has been one of the biggest hits for the CW in recent years. Most thought it sounded like a parody, a dark and moody take on the classic Archie comics. But the series has taken off with its wild twists and turns and the fact it boasts a first-rate cast certainly helps. From the start, Camila Mendes has been pushed as Veronica Lodge, a former rich girl who moves to Riverdale when her father is put in jail. Mendes does a good spin on the role, Veronica still proud and such but learning to relate to others. She and Betty have a good friendship and her relationship with Archie is scorching. Yet Mendes nails dramatic parts and how Veronica can stand up for others.
Riverdale is actually Mendes' first ever acting role but she handles it like a pro. She actually cited Gossip Girl as an inspiration for its female characters in an interview with Glamour. "Because they're strong! They say it like it is, and they're in control and are confident and have a lot of pride. I think that's a good example to set for young women." With her rising talent and youth, it's likely that when Riverdale runs its course, Mendes will rise up further in Hollywood to boost her past just the CW.
6

STUCK THERE: Aly Michalka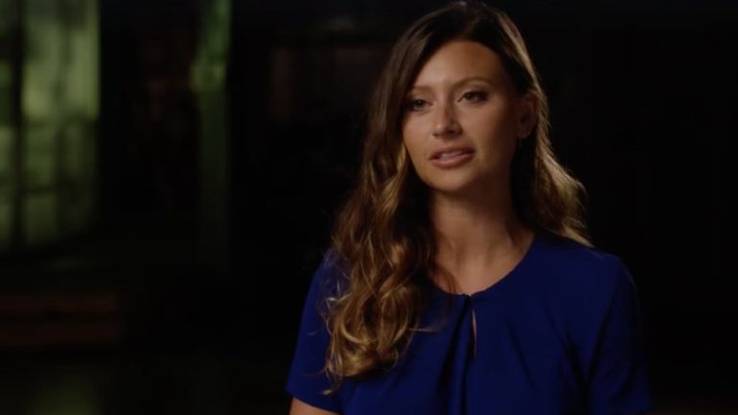 One of the numerous Disney Channel starlets of the 2000s, Aly Michalka got attention for the quirky comedy Phil of the Future. She and her sister AJ worked together as a musical act and were also in a few TV movies. In 2010, Michalka started working for the CW on Hellcats. The series had her as a law student forced to join her college's cheerleading team and gave Michalka a great chance to show off her hot moves. The show ended after one season but retains a cult audience. Michalka returned to the CW in iZombie, playing Peyton, the best friend to main character Liv. A district attorney, Peyton was naturally rocked to discover Liv was a zombie and even left town but later returned. She's a good balance to the wild antics of the show as she bonds with eccentric lab worker Ravi.
Michalka does enjoy how the series pushed her from just a minor character to a regular and was able to handle the shifts, such as when zombies are revealed to the public. Michalka does seem intent on sticking to the CW, even saying she'd love to be on another hit. "Honestly, I would say Arrow. I think it would be cool. Obviously, he's the one that's into archery, but it would be cool to see a female version of him that does the same thing that's almost like his nemesis or something." It shows while Michalka is a fun actress, the CW is in her blood.
5

TOO GOOD: Rachel Bloom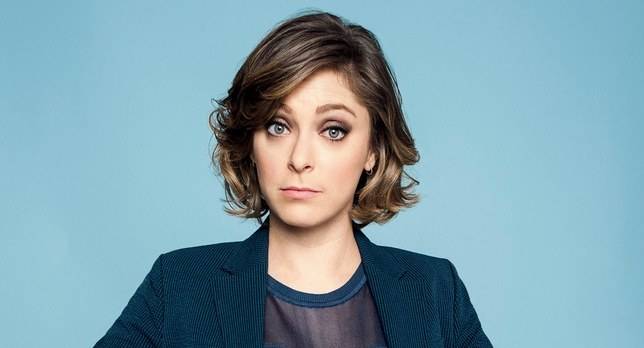 Before the CW, Rachel Bloom was already showing her great talent and that's a key reason she can be bigger outside it. The writer/singer/actress rose up with her popular online videos, a quirky sense of humor and several songs that may be a little but much, but are also hilarious. She even tried out for Saturday Night Live but they foolishly passed on her. Bloom then helped create the series Crazy Ex-Girlfriend for Showtime but it was adapted to the CW. She plays Rebecca, a woman who moves to a small California town to be closer to her former high school love. The series showcases Bloom's talents with wild musical numbers breaking out and a fantastic humor.
However, the show is also an exploration of mental issues as it becomes obvious over the course of the series that Rebecca is seriously disturbed. The third season put the comedy aside to show the drama of her going through a breakdown and even nearly taking her own life. Bloom talked to Vanity Fair of how she felt this was important and that Rebecca being a mess. "It was something that became clear as we were writing the character." Bloom has said the upcoming fourth season will be the last to bring it all to a close and is eager to get into movies. Given her talent at musicals, comedy and even drama, it's likely the Golden Globe winner can have a crazy future outside the CW.
4

STUCK THERE: Katie Cassidy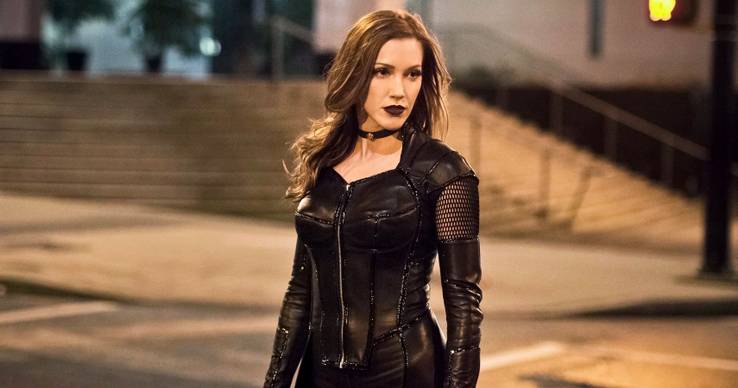 Katie Cassidy does have talent but sadly does seem unable to show it outside of the CW. She broke out as Ruby, a demon with a smart mouth on Supernatural and was popular with the audience. Cassidy was then a witchy highlight of the short-lived revival of Melrose Place in 2009. Her sharp lines and tongue were easily the best part of that show. She then moved onto a recurring role as a conniving woman on Gossip Girl, thus showing she could play wicked characters. Cassidy shifted gears as Laurel Lance on Arrow, showing a warmer side as the D.A. trying to help Oliver Queen out. They had a romance which ended poorly as Laurel then trained herself to become a new Black Canary. The character was written off but Cassidy has returned as Black Siren, an evil Laurel from another Earth to have some fun.
Cassidy has admitted to TV Line that "looking back, from when we started the pilot to the end of Season 4, I took it so seriously — as you should, obviously, in continuing to be a professional. But I think also just life I took so seriously." She seems to be having a lot more fun as Siren yet it shows that for all her good talent, Cassidy just can't escape the CW.
3

TOO GOOD: Rose McIver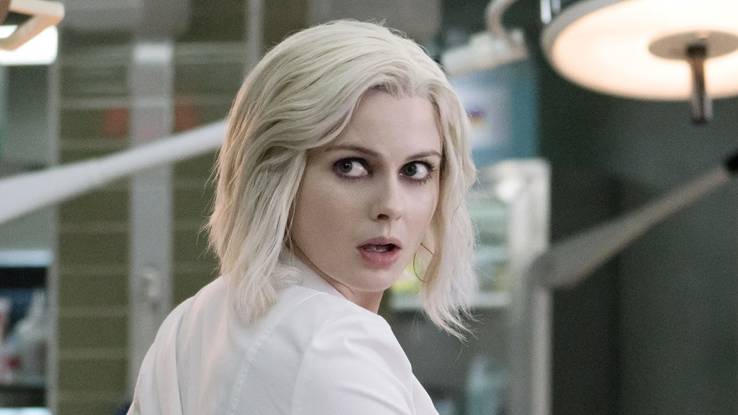 Rose McIver had gotten some attention as Summer on Power Rangers RPM (which also starred fellow future CW star Adelaide Kane). She also was featured as Tinkerbell on Once Upon a Time, showing a fun charm to her roles. McIver has hit better fame as the star of iZombie. Loosely based on the DC Vertigo comic, she's Liv Moore, a medical examiner who becomes a zombie but still mostly herself (except for pale skin and white hair). To handle her "diet," she gets a job as a medical examiner and eats the brains of murder victims. This allows her to gain flashes of their memories and thus solve their deaths. The show has grown from this procedural type of series to a wilder motif.
At the heart of it all is McIver who is a delight. In addition to memories, Liv also gets the personalities of these people and acts them out. Thus, episodes have McIver channeling everything from a would-be superhero to a passionate football fan, an old lady, a stiff teacher, a frat party guy, a diva and more. Each time, McIver is perfect in these characters, showing a wonderful range. The series is going to end with its upcoming fifth season but it stands as a great showcase for McIver's talents. She told Collider she does have her "favorites" like a literary guy that she had to play. She also revealed the one she hated the most, which was a racist person, "I just didn't love coming to work and playing that everyday," Despite that, McIver showed in the series she has more than enough talent to be a star beyond the CW.
2

STUCK THERE: Emily Bett Rickards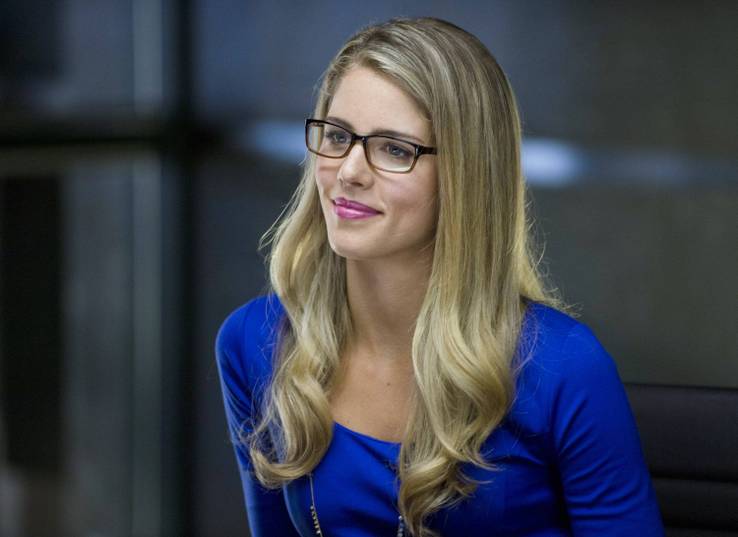 Felicity Smoak was never intended to be more than a minor Arrow character. An IT girl for Oliver Queen's company, she was only going to be in a couple of episodes with Oliver going to her for some aid. However, Emily Bett Rickards has a wonderful charm in the role with her fun humor and banter with Oliver. Her appearances came more often and viewers took to her well. Thus, Oliver went to her for help when injured and Felicity joined his crusade. For a while, their relationship was good with their casual banter and her crush on him. They ended up getting together, but a lot of fans are not happy with it.
Rickards has been slammed a lot by fans not happy at the Oliver/Felicity romance. However, she does her best to handle it, telling TV Guide that Felicity's humor and playing peacemaker appeal to her and "that's why I like her so much." Yet fans remain unhappy about her push over the more appealing Laurel Lance. Rickards has a good charm yet it seems unlikely she'll land a gig anywhere near as good as Felicity elsewhere. Thus, it's probable that her CW work is going to be the highlight of Rickards' career.
1

TOO GOOD: Gina Rodriguez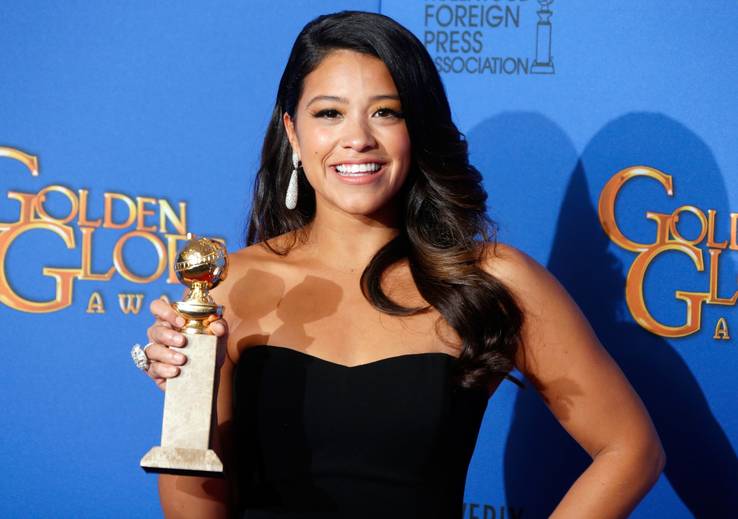 Jane the Virgin could have been a mess of a show. The plotline was goofy as the title character is a struggling waitress who's saving herself for marriage. Thanks to a mixed-up doctor, she accidentally becomes artificially inseminated and thus must deal with giving birth while still not having had that experience with a man. However, the show has won over fans thanks to how it captures the wild flavor of telenovelas with their crazy humor and insane situations. There's also how it goes in wild plotlines involving disguised substance lords, an arrogant soap star and yet balances it all with heart and humor. At the center of it all is Gina Rodriguez who won a Golden Globe for her role as Jane and it was well-earned.
The actress shows amazing talent in all she does, from the crazy comedy to more dramatic scenes. The moment of her holding her newborn baby for the first time brought tears to the audience. Likewise, her mourning the death of her beloved Michael also rocked them hard. Rodriguez has shown an amazing charisma in the part and it's paying off in other roles. She earned hails for playing a tough soldier in the sci-fi thriller Annihilation and a brief role on Brooklyn Nine-Nine. Jane will be ending its run with its upcoming season but Rodriguez has proven she has the talent to shine well outside the CW.
Sources: IMDB
Source: Read Full Article