It's well known that age is a tricky thing in Hollywood. It was played on in The First Wives Club with Elizabeth Berkley as an aspiring actress who takes up with a producer. He's horrified to realize the woman he assumed was 23 is actually 16. All you have to do is hit the TV and see slews of kids in their 20s playing teenagers. It can occasionally go the other way as some folks are younger than they really look. Ariel Winter really was just 11 when she began on Modern Family yet came off far more mature and a few other ladies can look older too. It shows how movies are dedicated to casting young but sometimes can go the other way. A key reason folks love Tom Holland as Spider-Man is that he's the first on-screen Peter Parker who really can be a teenager. At the same time, some actors can get roles when they're far too old for them as Hollywood can prefer star power over how right the part is.
For actresses, it's tricky given Hollywood's sad age bias. Too many actresses are cast in roles they're clearly too old for. It's not just folks in their late twenties as high schoolers but even wilder in how they're supposed to be playing someone far younger than their real age. At the same time, some are cast in roles they're too young for and that can mar a role. Other times, an actress is just too young for the material she gets, thrown into dark parts that come off worse because of her age and makes the role hard to watch. Here 12 actresses who were too young for their roles and 12 who were too mature to show how funny age can be for a lady in Hollywood.
24

TOO MATURE: Felicity Jones in Breathe In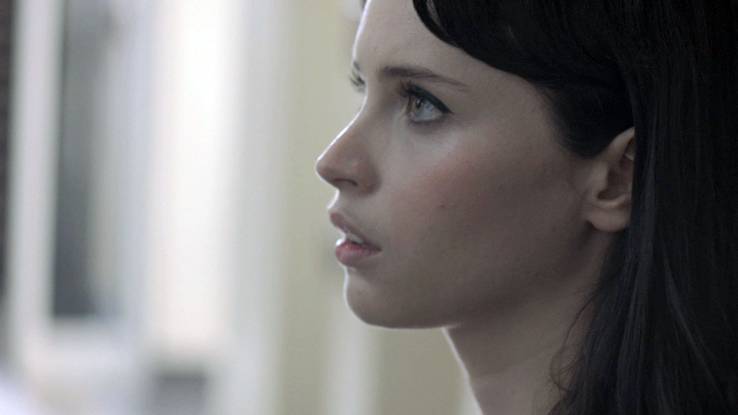 Felicity Jones has become a rising face in England and also has begun to break out in the U.S. She came to prominence winning an Oscar nod for The Theory of Everything and then playing Jyn in Rogue One. In 2013, she starred in Breathe In, playing an exchange student from England who begins an affair with her professor (Guy Pearce). The thing is, Jones had just turned 30 and while young-looking, trying to buy her as a college freshman was something else. The fact she'd played fully grown women in the likes of Theory and Brideshead Revisited made it look even crazier.
Jones is beautiful in the role but buying her in this part was a bit rough. She told Collider she liked her character being "wise beyond her years" and how she was "always keen that the relationship wouldn't be a clichéd relationship of lust between an older man and a younger woman, which we've seen a million times and have heard a million times before." Jones was good in the part but trying to accept her as a not quite 18-year old college student threw the entire "May-December romance" motif off and made it harder to get into the film.
23

TOO YOUNG: Mila Kunis in That 70s Show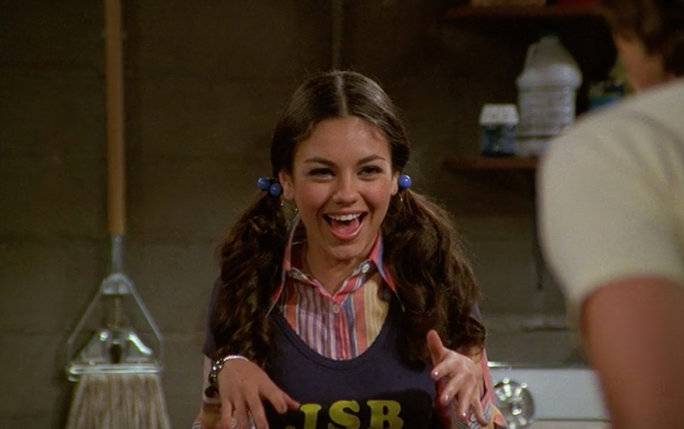 When the producers of That 70s Show found Mila Kunis, they thought she'd be perfect for Jackie, the sharp-mouthed rich girl with the batch of goofball friends. They assumed she was the classic case of someone near 20 who looked like a teenager and cast her as Jackie was meant to be 16. It was only mid-way through the first season, when the show was an established success, that they found out Kunis was actually 14. As she famously told Variety, Kunis had a wonderful excuse when the producers confronted her by saying she technically hadn't lied about her age.
"I told them I would be 18 on my birthday. I just didn't mention it would be my birthday four years ahead."
Instead of being upset, creator Terry Turner had to laugh "that is the most Jackie Burkhart thing to do." Kunis would stay on as the show continued as a hit and was 23 when it finally ended. However, it's a bit troubling looking at the first couple of seasons of the show with Jackie acting up in a trampy way and wild antics when you know Kunis really is underage and acting a few years older. It's hard to imagine anyone else in the part but doesn't take away how lying about her age was a risky move in many ways for Kunis.
22

TOO MATURE: Winona Ryder in Girl Interrupted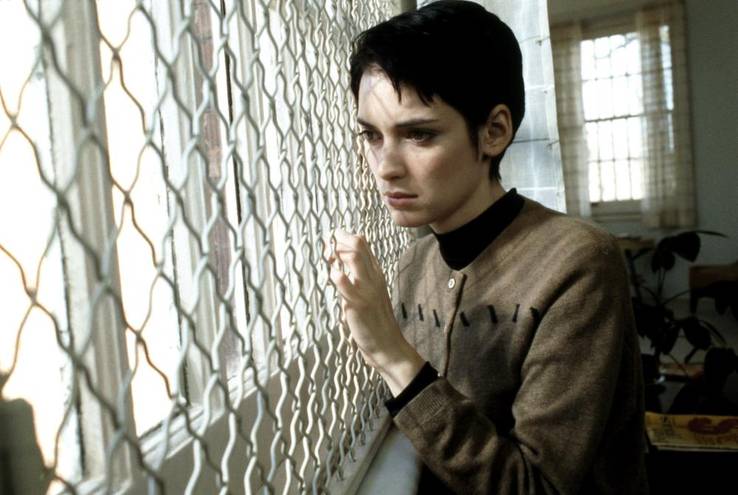 Hollywood can be a funny place sometimes and Winona Ryder knows that well. The actress had been a hit in her teens as the star of hits like Heathers, Beetlejuice, Dracula and more. But by the late '90s, Ryder's career had cooled off and she was trying to bounce back. She found the novel Girl, Interrupted and fell in love with it, working to get it made. Ryder was intent on playing the main role of a girl who checks into a psych ward and soon is discovered to have a multiple personality disorder. The character is 18 but Ryder was 28 and clearly showing it. As talented as Ryder is, the fact that she was clearly too old for the part showed and affected the movie.
Ryder had clearly hoped this would be her "Oscar bait" movie. Instead, Angelina Jolie won huge praise and the Oscar for her turn as a fellow patient.
Ryder, of course, has seen her ups and downs like her shoplifting arrest but that is showed now that she has won praise for the hit show Stranger Things. She told The Sydney Morning Herald she finds it harder to watch the movie for its material and acknowledges her age was an issue but still happy with it. Yet Ryder's appearance couldn't quite win over viewers like she hoped.
21

TOO YOUNG: Dafne Keen in Logan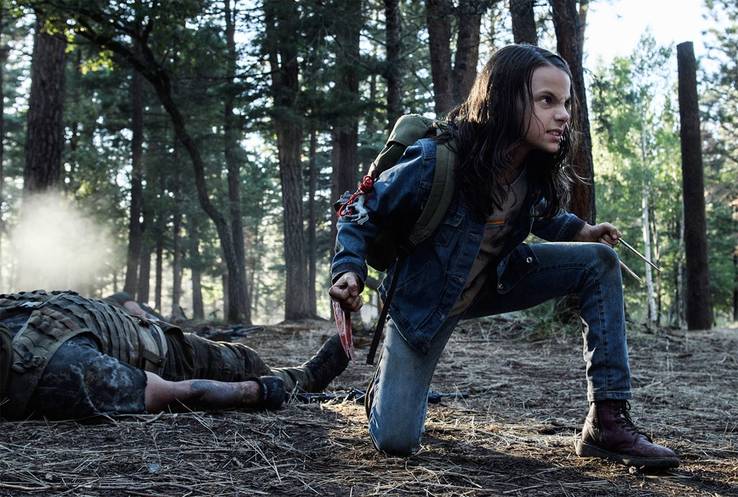 When the character of X-23 first showed up in Marvel comics, fans were unsure of what seemed to a literal female Wolverine clone. But Laura did win them over with her own good attitude, trying to overcome years of being used and abused by scientists to become a major character in her own right. During a period where Logan was believed dead, Laura took on the mantle of Wolverine and did a good job with it. So it was no surprise she popped up in the Logan movie. Hugh Jackman's final go-around has an aged and battered Wolverine finding himself caring for a young girl who also bears claws and a healing factor. A stunning scene is when this little girl starts slicing up guys and Wolverine realizes for the first time what it's like to see himself in action.
An issue is the fact that in the comics, X-23 is a teenager and then a young woman so you can accept her getting into these acts. However, Dafne Keen was just 11 when she played the role and thus you have a little girl carving up guys left and right. Keen did like the part, telling Variety she loved that "Laura is an emotional bomb. She's complicated — she tries to be so strong but she feels so kind of vulnerable at the same time. I really love her. I'd love to keep playing her." While she was great in the role, it was still troubling and maybe an older actress could have been better for audiences to take getting wild.
20

TOO MATURE: Jennifer Lopez in Selena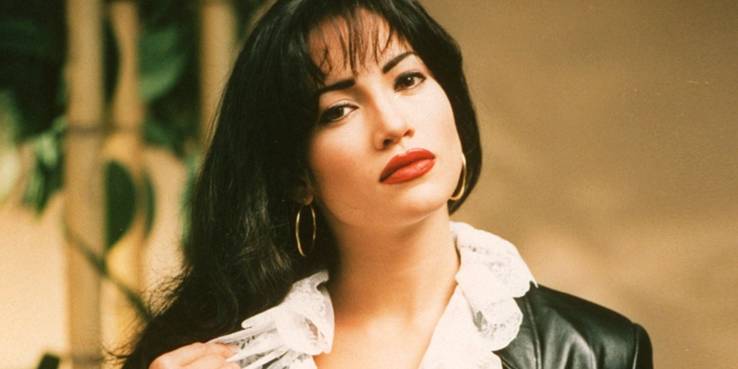 Jennifer Lopez had star power in her already. She showed it off as one of the Fly Girls on In Living Color and rising up in movies like Money Train. However, Selena is what transformed Lopez into a true star. She played the Tejano singer who became a massive star in Mexico in the early 1990s and was just about to break out in the United States when was shot dead in 1995. The woman was an icon in her native country and thus concerns were raised that there would be a biopic on her life. But Lopez won the part, aided by how she bore a stunning resemblance to Selena. She did her own singing and dancing to mimic the singer and the movie was a hit that launched Lopez's own career.
However, there were complaints from some over the fact that Lopez was 28, five years older than the real Selena had been on her death. True, she didn't look it for most of the film but it showed when doing scenes as the teenaged Selena rising to fame. Lopez talked to Billboard of how she loved the role as,
"The grace with which she handled the business, the grace with which she handled her life, the humor. Her spirit of loving what she did. Her sense of family. That's the tragedy of everything that ­happened and why she left such an imprint — because she was gone way too soon."
Yet trying to buy Selena's "forbidden love" with an older man is harder as Lopez was the same age as the actor and while she lived up to Selena in many ways, age wasn't one of them.
19

TOO YOUNG: Barbra Streisand in Hello Dolly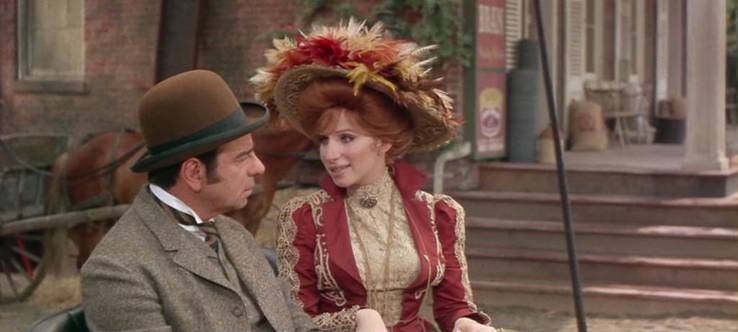 Opening on Broadway in 1964, Hello Dolly focuses on Dolly Levi, a professional "meddler" and matchmaker. She was played by Carol Channing would go on to play the role in other productions for the next 40 years. Recently Bette Middler won a Tony for a revival and showed how Dolly is a widowed lady with a long experience in life that she uses. In short, the role is meant for an actress who's mature in her years. Which is why it was so baffling that for the movie version, Barbra Streisand was cast in the role. At 26, Streisand was in no way old enough to play a character said to have long buried a husband and years working with others. It was obvious she was cast solely on her massive star power of the time (coming right off an Oscar win) and it threw the movie off.
Not helping is how Streisand and co-star Walther Matthau pretty much loathed each other, a bad move considering they were supposed to be love interests. The fact that Matthau was almost 30 years older than Streisand showed again why casting her was such a terrible idea. Gene Kelly may have been a great dancer but his direction of the film couldn't contain the chaos. The budget ballooned and the film barely broke even at the box office. In short, not only was Streisand wrong for the role in age but her infamous ego caused the film to turn into more of a mess.
18

TOO MATURE: Barbra Streisand in Yentl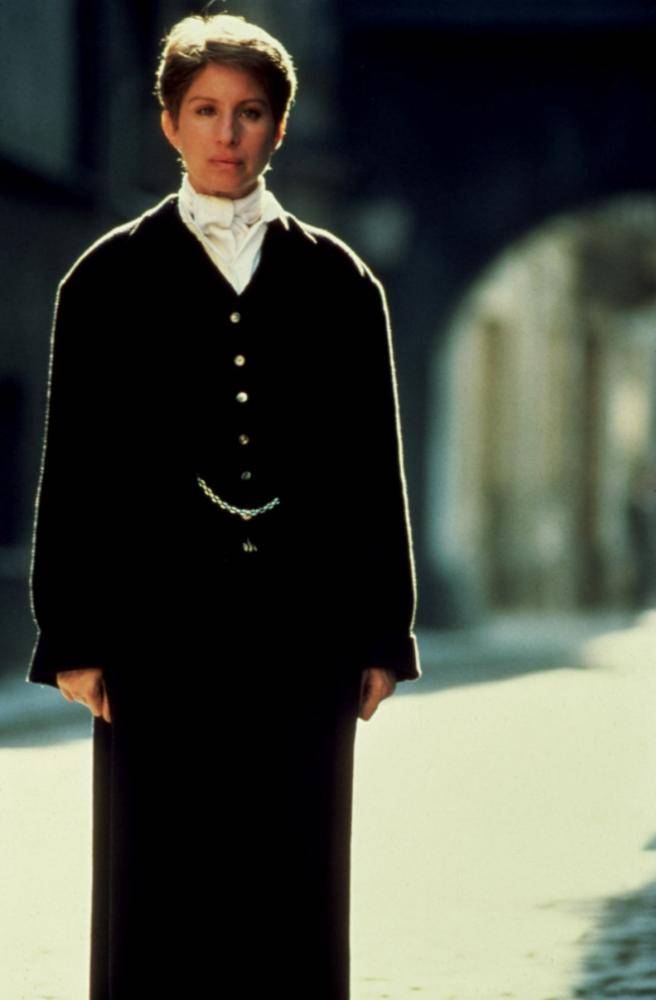 14 years after Hello Dolly, Barbra Streisand found herself on the other end of the "age miscasting" spectrum. Based on a play, Yentl had Streisand as a young woman in Poland in the early 19th century. When her father dies, Yentl cuts her hair and pretends to be a boy in order to receive an education, something girls aren't allowed to do. She soon bonds with a couple (Mandy Patinkin and Amy Irving) with the inevitable triangle of how Irving is attracted to Yentl (thinking it's a man) while Yentl falls in love with Patinkin.
Streisand directed the movie and sang the iconic song "Papa Can You Hear Me" and her star power is what got it made in the first place. Which is why some are willing to ignore the tiny fact that her casting is ludicrous.
Streisand was 43 at the time yet the movie asks viewers to believe that she's barely 20 years old. In her defense, Streisand had been trying to make the movie since 1970 where she would have been more believable in the part. In fact, in 1976, she decided she was too old for the part and would just direct. But Streisand realized the only way the movie would be funded was with her star power as the lead and took a pay cut for her acting job. She told Vanity Fair, "I thought that this kind of work would either kill me or make me stronger. And it has made me stronger because I survived." So while she was way too old for the part, you have to give props to Babs for going so far to make this movie work.
Featured Today
15 Surprising Protocols Meghan And Harry Broke During The Royal Wedding

20 Pics Of Keanu Reeves Vs The Paparazzi

25 Tumblr Posts That Made Us Rethink These Disney Characters

17

TOO YOUNG: Jennifer Lawrence in Joy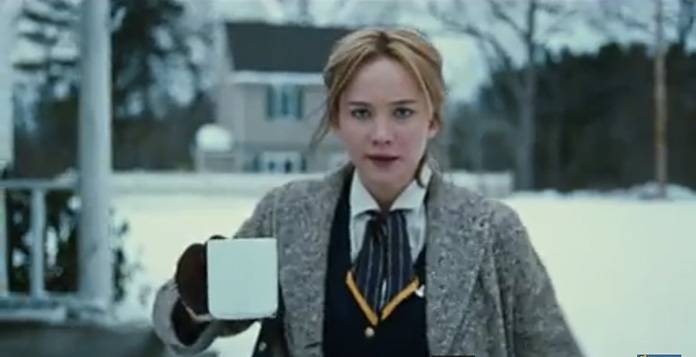 Jennifer Lawrence has a way of proving the critics wrong. She proved she could be hot enough to play Mystique in X-Men and then that she could handle the role of Katniss in The Hunger Games saga. Originally, Anne Hathaway was going to play the role of a widow in Silver Linings Playbook but when she dropped out, Lawrence got the role. While she won the Oscar for it, a few critics complained that the 22-year-old was a bit young for the part. However, the criticisms were bigger for Lawrence in Joy. She played Joy Mangano, the woman who famously went from nothing to a multi-millionaire for inventing the Miracle Mop. Mangano was in her mid-thirties when she made her breakout invention and showed it.
Lawrence, on the other hand, was just 25 and clearly far too young to be playing this part. Indeed, Lawrence still seems so amazingly young with her great appeal and beauty and hard to buy her as a woman hit hard by life. In an interview with Vanity Fair, Lawrence skimmed over the age issue but acknowledged, "Joy was immensely stressful. Overwhelming, but overall, an evergreen, I think." Lawrence got another Oscar nod for the part yet it still doesn't seem one of her best as even her talents can't make her look like a believable 30 something.
16

TOO MATURE: Denise Richards in Wild Things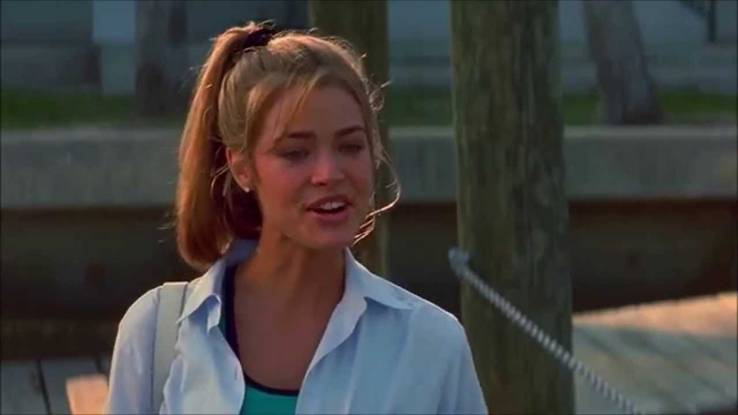 1998's Wild Things lives up to its name big-time. This thriller starts with a pair of teens (Denise Richards and Neve Campbell) accusing their teacher (Matt Dillion) of taking advantage of them. This leads to a trial before Campbell confesses they made it up to get back at him for a failing grade. Dillion then wins a huge settlement against Richards' family…at which point it turns out the three of them are working together for a huge con. This is just the start as twists and double-crosses abound and it's not until the ending you find out who's been working whom.
The movie is highlighted by a scene of Richards and Campbell fighting in a pool and then getting close and the heat is enough to ignore the basic fact that in no way does Richards look like a high schooler.
In fact, the actress was 27 when filming, a decade older than the character should be. Richards did have fun with it all, telling Uproxx that to handle the pool scene, "Neve and I went into her trailer and shared a pitcher of margaritas before we did the scene. Neither of us had ever kissed another girl … Everyone has a first time." She may look amazingly beautiful but Richards clearly too old to be doing the teenager role.
15

TOO YOUNG: Emma Kenney in Shameless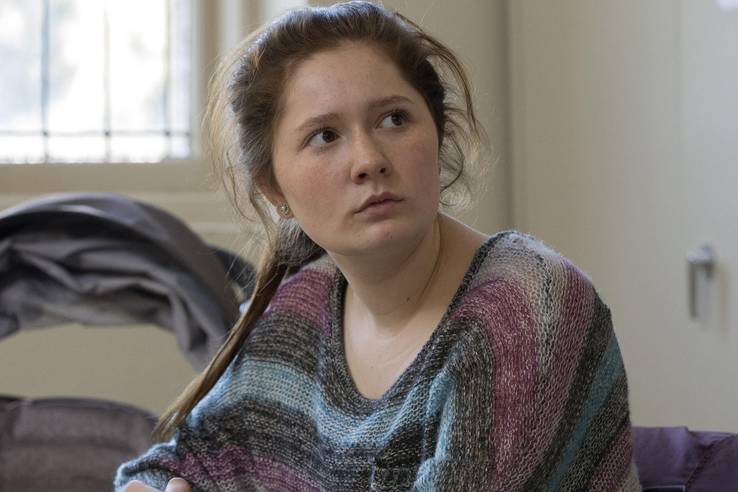 Emma Kenney may be the first actress in the history of television to thank her network for canceling her series. In early 2018, Kenney became part of the cast of the revived Roseanne, playing Darlene's (Sara Gilbert) now teenaged daughter. She had some good stuff and seemed ready for a new season. However, after Roseanne Barr made her infamous racist tweet, ABC axed the series within hours. Kenney tweeted out that she had actually called up her manager to tell him she was quitting the show only to have him inform her the network was saving her the trouble and happy to be out of it. Of course, Kenney should be no stranger to controversial stuff given her other notable TV role.
In 2011, at just 12 years old, Kenney was cast as Debbie Gallagher on Showtime's raunchy comedy Shameless. The role has her handling various cast members dropping every dirty word in the book and Kenney herself getting dirty too. Her character is shown as growing up too fast and even endured a teen pregnancy. Kenney just seems far too young to put up with such material and it seemed to affect Kenney for real as she told Entertainment Weekly "I was being naive and very immature, and I was doing things I should not be doing because it was illegal and I'm not 21. It wasn't healthy, and it was making me feel even worse — anxious and depressed. It was just a slippery slope that I did not want to go down. And I knew that I needed to stop it." So Kenney is a showcase how a dark role at a young age can shake someone up.
14

TOO MATURE: Troian Bellisario in Pretty Little Liars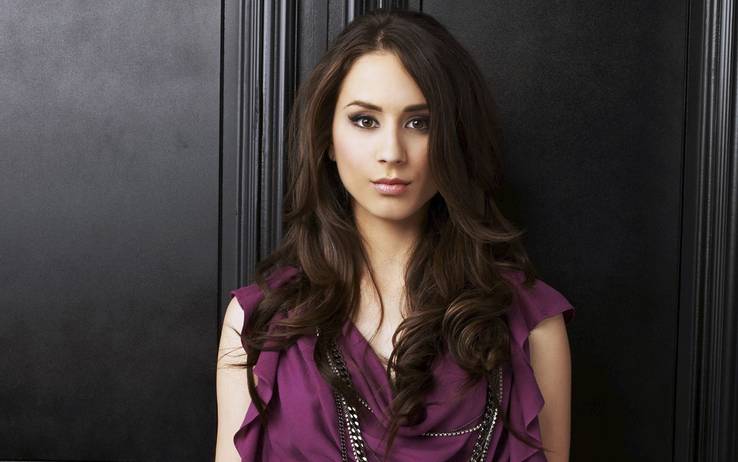 Few gave Pretty Little Liars much of a chance when it first premiered in 2011 (Entertainment Weekly actually called it one of the worst shows of that year). But thanks to social media and word of mouth, the ABC Family show was soon growing into a wild hit. Fans loved watching the antics of four teenaged girls haunted by a mysterious figure called "A" which led to wild adventures. Troian Bellisario played Spencer, the uptight gal who tried to be the voice of reason only to be undone by her own rough personal issues. All the actresses were in their 20s but Bellisario was 26, a full nine years older than her character.
In an oral history of the show for Cosmopolitan, it's told how Bellisario was rough at first but then told to come back "looking more pretty" and nailed the part. The actress acknowledged that "the note back from the network was, "Can you tell her to actually do her hair and her makeup?" And I was like, "…I did." I spent a long time doing my hair and makeup." The show did a five-year time jump to let the actresses be more their age but Bellisario 31 by the time it ended, still older than Spencer. Her age may have helped the part but still a distraction on the show.
13

TOO YOUNG: Dakota Fanning in Hounddog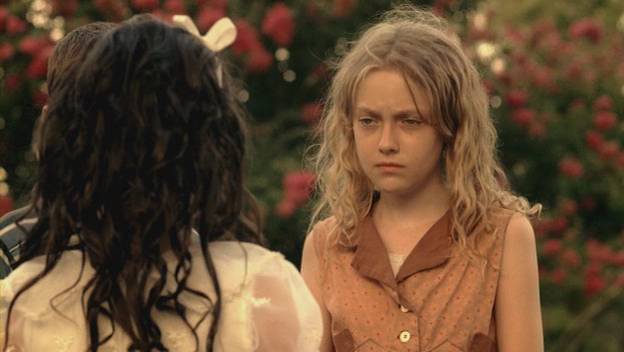 The Fanning sisters are turning into pretty big deals in Hollywood. Elle has been in movies like Super 8, Maleficent and The Beguiled and rising well. Dakota got her start first in blockbusters like War of the Worlds, Twilight, and The Alienist TV show. In 2007, Dakota starred in the indie Hounddog, playing a young girl in the 1950s South who handles her abusive life with the music of Elvis Presley. Fanning was 12 at the time and is handling some very dark moments such as when, to get a ticket to an Elvis show, she's tricked into a horrific act with a neighbor.
Seeing a 12-year-old girl put through that was a terrible sight and more than a few critics were disturbed by it.
Some critics took it further, claiming making that scene constituted child abuse and demanded investigations. Fanning defended it on the Today Show, saying the attacks were getting too personal. "When it gets to the point of attacking my mother, my agent … my teacher, who were all on the set that day, that started to make me mad." However, the scene itself is very dark and knowing Fanning was really 12 makes it even worse so it's not too surprising a lot of folks would be up in arms over it.
12

TOO MATURE: Stockard Channing in Grease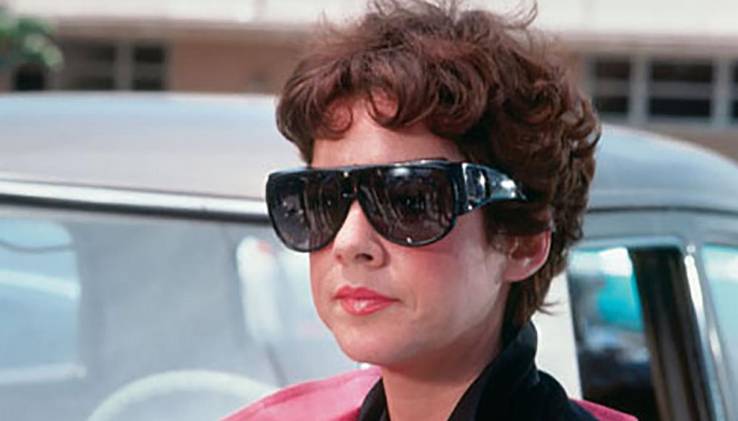 The movie version of Grease actually tones down some of the wilder antics of the stage show but is still notable for its wild content. The entire cast was older than high schoolers, highlighted by John Travolta and Olivia Newton-John, both in their twenties when cast in the main roles. But that was nothing compared to Stockard Channing, who was 34 when cast as Rizzo. She looks it too even with a good singing voice for numbers like "Sandra Dee" and more than a few fans have mocked how she looks more like one of the teachers than a high schooler herself. Talking to Broadway World, Channing explained that,
"I was so much older than she was in life, but I could not think about that so I sort of threw myself back to what I felt when I was her age over, even younger."
To be fair, Channing does a good job with the singing and dancing (even a split in a nice dress) and the film continues to be a hit with fans. But Channing herself laughed to People magazine on how "I am the world's oldest teenager" to show even she knows her casting was one of the crazier in Hollywood history.
11

TOO YOUNG: Evan Rachel Wood and Nikki Reed in Thirteen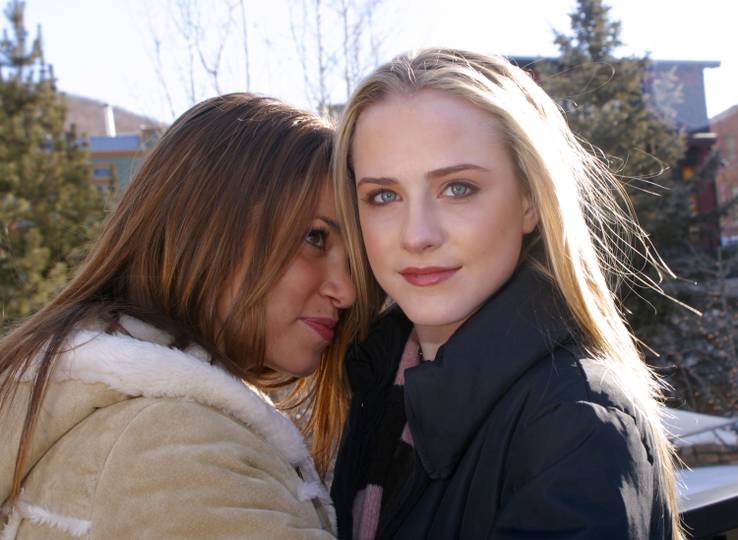 Nikki Reed based the screenplay for Thirteen on her own real-life experience of Tracy (Evan Rachel Wood), a high schooler who forms a bond with the wild Evie (Reed). Soon, the duo are going through wild times from partying to hook-ups to even more hardcore stuff. Holly Hunter earned an Oscar nomination for her role as Wood's mother and critics hailed the film for its brutal take on teen life. However, some parts of it may come off way too dark and made worse by the fact that both actresses were barely over 13 themselves when filming.
Director Catherine Hardwicke was intent on casting Wood because she felt, "She could only play the role at that age."
Even Wood has admitted it's hard to see the film today. Talking to Page Six, the actress (now on Westworld) confessed "it's hard to watch as a mother," citing some of the rougher scenes, especially the rows between Tracy and her mom. She and Reed remain good friends and both are happy the film has found an audience with teens today. Yet for Wood to acknowledge how rough it was to see her thirteen-year-old self go through this says a lot of the movie's content.
10

TOO MATURE: Jennifer Grey in Dirty Dancing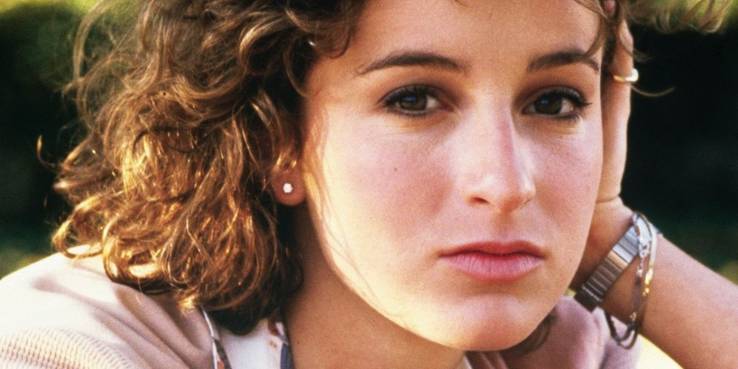 You have to love the irony of a character called "Baby" being played by someone so old. Dirty Dancing is still loved for its good dancing, soundtrack and the great chemistry between Patrick Swayze and Jennifer Grey. That's ironic given that each has admitted to feuding with the other on set but managing to work today. Grey did look youthful but was pushing 28, hardly the 17-year-old Baby is supposed to be. Yet she carried herself well for dancing and the romance to make herself a star. Of course, Grey would end up ruining her career with her infamous job that made her almost unrecognizable which means Dancing remains her biggest role.
There were issues with iconic scenes such as the "dance lift" in a leg. Swayze spoke in his autobiography of it being freezing cold and he had a bad leg so a couple of the "falls" weren't faked. Grey agreed "I remember swimming in the lake was very, very, very cold. You have to be really young and hungry to get in water that cold for that long. It was not good." She was young but really not young enough to earn the name of "Baby."
9

TOO YOUNG: Chloe Grace Moretz in Kick-Ass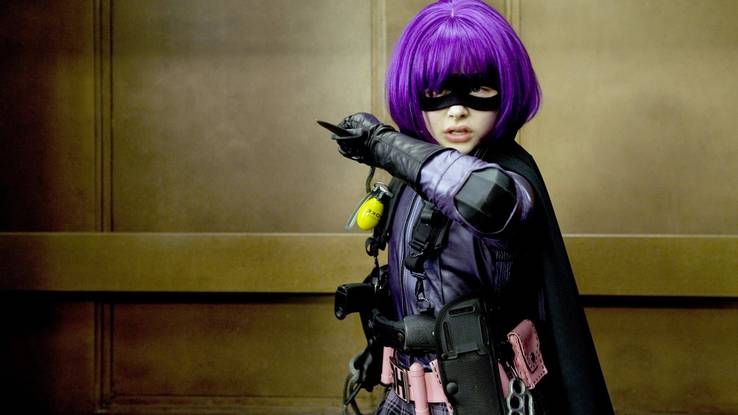 Her age plays into the role but that doesn't make it any easier to take. The movie version of Kick-Ass actually tones down the comic (there, Big Daddy is just a loser who made up a story to live his fantasy of being a hero) and it pushes how his treatment of his daughter was borderline abusive. Hit-Girl is trained as a killer and it leads to the wild sight of her slicing up a dozen guys with moves that would put Jackie Chan to shame. Chloe Grace Moretz was 11 when cast which is two years older than the character. Yet it's still the sight of a 12-year-old girl engaging in brutal action scenes while dropping curses that would make a sailor blush. It made Moretz a star yet more than disturbing to see her cut loose like this.
Moretz acknowledged the wild antics like dropping a certain curse word while talking to The Guardian."It's a strong word, sure, but more so in America. In England, it's just like any other curse word. Anyway, I said it in one take; it wasn't like I was going to go around saying it all over, you know? There's no cursing in my household, but I knew what it meant to make a movie." Yes, her age is key to the role but doesn't make it easier to see a young girl getting so wild.
8

TOO MATURE: Diana Ross in The Wiz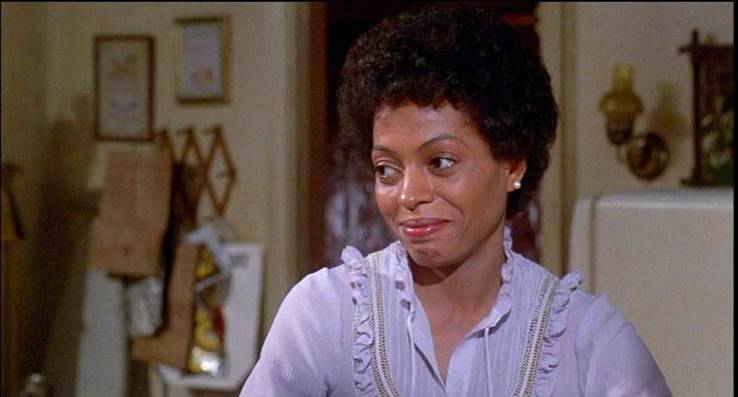 Opening in 1975, The Wiz was an instant hit on Broadway. Audiences loved this urban take on The Wizard of Oz with an all-black cast and it was no surprise Hollywood went for a movie version. Sadly, the film was a flop as it didn't make up for the huge budget due to rather garish and over the top sets. Another key problem was the casting of Dorothy. In any version of the story, she's meant to be a girl or at least a teenager, her youth winning audiences over as she embarks on her quest to get back home. Instead, she was made a 24-year old schoolteacher from Brooklyn. But even that could have worked except for the casting of Diana Ross, then 33.
To buy Ross as some 20-something year old was crazy as her age definitely showed. It was obvious she was cast on her star power of the time and to be fair, her singing voice was amazing.
Ross campaigned for the role in what critic Pauline Kael called, "The single greatest show of sheer will in Hollywood history."
The production was a mess with battles over the content and Ross demanding a lot of shots to make her look younger. The movie has a cult following yet trying to cast Ross as a far younger woman was something viewers could never get over.
7

TOO YOUNG: Drew Barrymore in Poison Ivy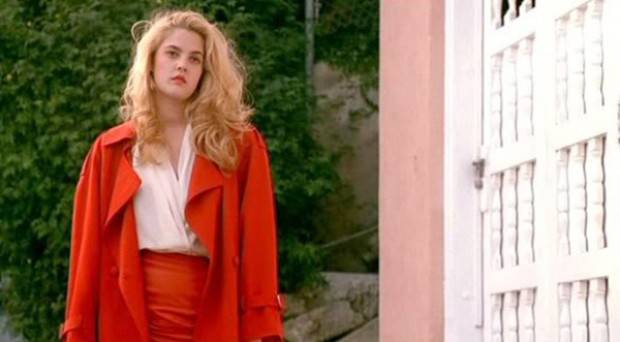 She's cleaned up nicely but there was a time when Drew Barrymore was the poster gal for child stars gone wild. She broke out as the adorable girl of E.T. and other roles like Firestarter and seemed ready to rise up further. However, Barrymore was soon falling prey to various issues of drinking and partying that hurt her badly. At 16, she was trying to rebuild her career and took on the role of Poison Ivy. The thriller had her as the rather wild friend to a young woman (Sara Gilbert) and soon got involved with her father (Tom Skerritt). The film has Barrymore in very revealing clothing and a famous make-out scene with Skerritt in the rain. To see her doing all this at 16 was a wild sight although the movie's success did help push Barrymore back to prominence.
Barrymore herself doesn't talk about the movie much today and has been upfront on the problems of her youth. She's thankfully cleaned herself up nicely to become a star actress, director and producer and has recovered from her rougher times. Yet it still stands as a hard role to see a teenaged Barrymore basically live out her wilder escapades on screen for fans.
6

TOO MATURE: Gabrielle Cateris in Beverly Hills 90210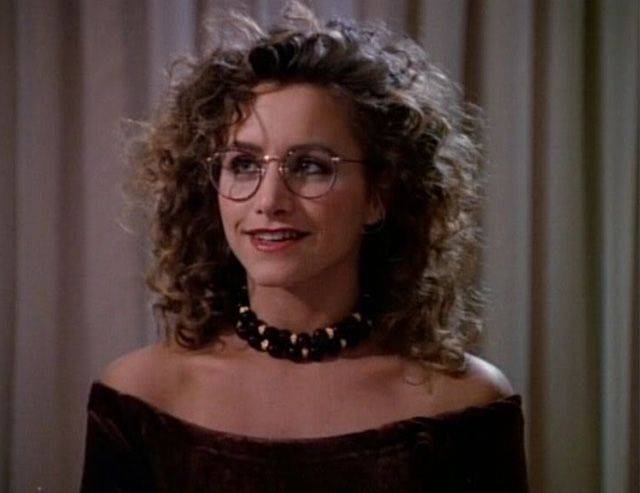 It's a running joke in Hollywood of how quite often the "kids" on teenage shows are played by folks ready for college. But nothing can top the casting on 90210. Everyone was already 20 when the Fox series became a huge hit and they've all made cracks on how it felt trying to play high schoolers. Yet Gabrielle Carteris outdid them all. As Andrea Zuckerman, Cateris may not have been the biggest beauty in the cast but still won fans over with her good humor and fun manner with glasses and curly hair. But Cateris was also the oldest member of the show not playing a parent as she was 29 playing a 15-year-old.
Cateris is up front on how she basically lied about her age and used her youthful looks to get the part. She told the Hollywood Reporter in 2018 that,
"My role on 'Beverly Hills, 90210' could not have happened for me today, plain and simple. I would never have been called to audition for the part of 16-year-old Andrea Zuckerman if they had known I was 29. Electronic casting sites did not exist in 1990; today, they are prevalent and influential. And they affect casting decisions even when casting personnel don't recognize their unconscious bias."
The actress today is president of the SAG union and speaking out about Hollywood's age bias which is unique given how she was way too old to have been playing a high school whiz.
5

TOO YOUNG: Natalie Portman in Leon the Professional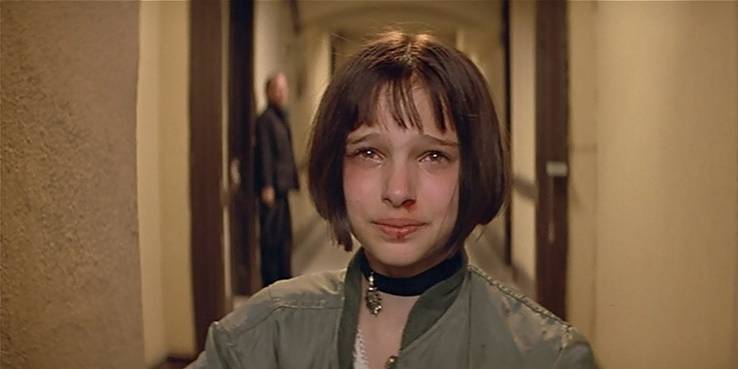 Luc Besson is known for his wild action movies but many hold Leon (called The Professional in the United States) as perhaps his best. Jean Reno plays the title role of a "cleaner" in New York who's ruthless in his work but has a fun attitude. In her debut role, Natalie Portman plays Mathilda, a girl whose family was just wiped out by a corrupt cop (Gary Oldman at his insane best). The two form a partnership as Leon starts to teach the girl the ropes into his business for revenge. Portman's age is key to the movie yet still jarring as she was barely 13 at the time. Thus, we have a little girl using a gun and some foul language. It's more disturbing in the extended European cut as she does take a guy out and even shares a kiss with the far older Reno. The movie was a hit and instantly made Portman a star. But she did experience rough times because of it.
At a 2018 public event, Portman talked about it saying, "I was so excited at 13 when the film was released and my work and my art would have a human response."
She then opened her very first piece of fan mail to find a graphic detailing of what the reader wanted to do with her. That's not to mention such things as "a countdown clock to when I turn 18" among other harsh bits. Portman is known as an Oscar winner and activist but her experiences show her young age for such a tough part was rough on her personally.
4

TOO MATURE: Rachel McAdams in Mean Girls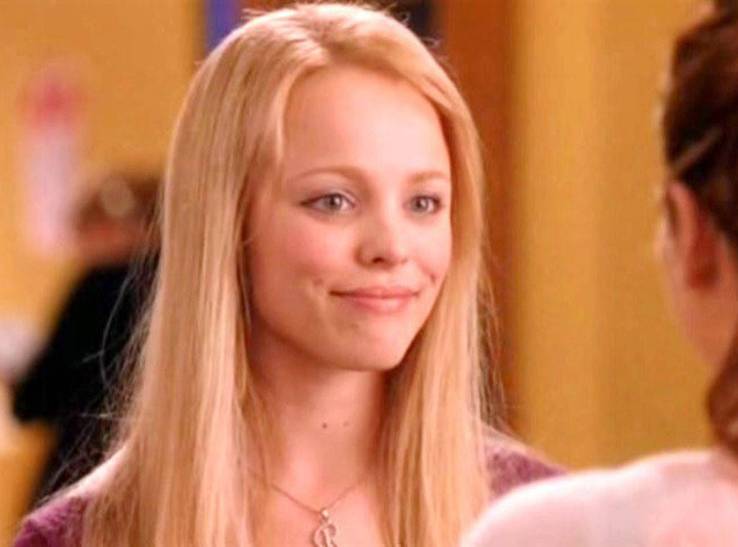 Mean Girls was a huge hit in 2004 that introduced an entire book of catchphrases for teens. It helped make Lindsay Lohan a star (before her infamous fall) and its legacy was solidified by it inspiring a Broadway musical. But it's also a major case of how "teens" are played by folks long past college age. Rachel McAdams was the biggest case as she was 25 when she got the role of Regina George, leader of the Plastics. Even on film, it's clear how McAdams was way too old to be a high schooler but her fun performance did help make the film a hit. Just months later, McAdams played more her own age in the hit The Notebook to solidify her stardom.
McAdams admitted to The New Yorker that "Regina tends to haunt me as an actress" as it's such an iconic part.
But she still loves it, that much is proven when she joked on Twitter that she would gladly be an understudy for the role in the Broadway musical version. She also joked to US Weekly on how the fans can recite, "about 12 Regina lines instantly and I can't remember one!" So while she was too old for the part, at least McAdams was helped by her great career.
3

TOO YOUNG: Jodie Foster in Taxi Driver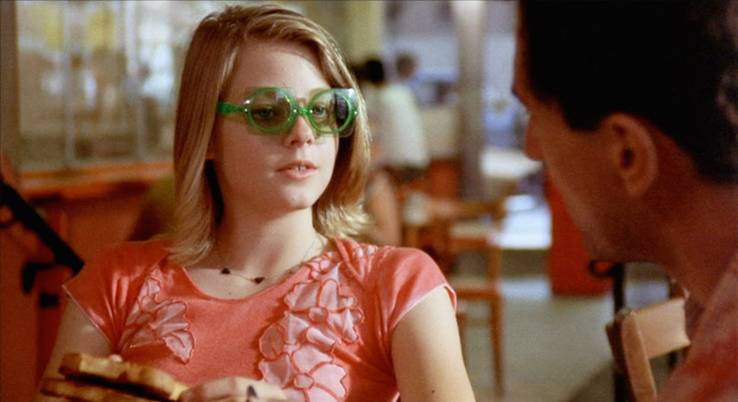 It's a role that's become iconic but for the wrong reasons. Taxi Driver is one of Martin Scorsese's best movies, a troubling look in the mind of a disturbed cab driver (Robert DeNiro). It contains the now iconic scene of his Travis Bickle getting a gun and saying "you talking to me?" to a mirror. Jodie Foster played a teen worker who gets involved with Bickle, wearing revealing outfits and up front on her "work." The troubling part is that Foster was well known as a child star by this point and was only 12 years old.
On the Graham Norton Show, Foster was up front on how her age was affecting everyone. "They were very uncomfortable about my character. Nobody knew how to direct me."
It did show the grit Foster would use to win two Oscars down the road. Yet today, it seems even worse to see someone you know to be a little kid used in such a harsh way. But the film is also infamous for inspiring John Hinckley to shoot President Ronald Reagan to prove his "love" for Foster. Foster refuses to discuss that but it does add another layer of disturbing to a role that was already hard to watch.
2

TOO MATURE: Charisma Carpenter in Buffy the Vampire Slayer/Angel
Fans of Buffy the Vampire Slayer know well that Sarah Michelle Gellar was originally going to play Cordelia Chase, the vapid queen bee of Sunnydale High. But Joss Whedon figured she was better for Buffy. Meanwhile, Charisma Carpenter had auditioned for the role of Buffy but instead was chosen for Cordelia. The issue was the fact that Carpenter was playing a high school junior when in reality she was 27. True, her looks helped but still one of the wilder cases of an adult playing a high schooler. However, Carpenter helped make Cordelia more than a one-note character, showing good heart under her sharp mouth. She was humbled when she lost her money and showed a new spark.
That paid off when Carpenter was brought onto the spin-off Angel. Here, Cordelia could be a bit more grown up fighting demons although she would be met with a rough end (partially due to Carpenter's real-life pregnancy affecting the show). Speaking to Newsweek for the show's 20th anniversary, Carpenter noted,"It changed my life for the better. It's an iconic show. How it's affected my life the most is that I'm forever being confused with Cordelia Chase. People think it really is me. It's not a bad thing—it's adorable." That she still barely looks like she's aged no doubt helps yet Carpenter was still far older than the real Cordelia should have been.
1

TOO YOUNG: Isabelle Fuhrman in Orphan
True, her youth plays into the movie but it still makes the role disturbing. Orphan focuses on a couple (Vera Farmiga and Peter Sarsgaard) who adopt an orphaned Romanian girl named Esther (Isabelle Fuhrman). Soon, dark events happen with Esther clearly willing to hurt others and soon driving Farmiga to the hospital. She then dresses herself up to try and seduce Peter, even giving him a kiss before he pushes her away in horror. It's here the movie unleashes its big twist (SPOILER ALERT): Esther is actually a 33-year-old woman with a genetic condition that's stopped her aging. She's also a psychopath who's pulled this before and after being rejected, turns homicidal. A chilling sequence has Esther wiping off her makeup and removing her false teeth to look far older and unwrapping her scarf to show the scar she got escaping an asylum.
The big finale has her meeting her fate in an icy lake but it could have been different. The original ending had Esther taking out the couple, then putting back on her makeup just as the police arrive. Thus, she would be taken in by another couple to do the same thing all over again. While it's intended for Fuhrman to come off a child, it was still dark to see this kid making out with an older man among other twisted bits. Fuhrman herself brushed it all off when she spoke to Indie Wire: "If America hates me, then I've done my job."
Source: Read Full Article